Register for the Conference, Awards Dinner, Public Lecture with EVENTBRITE HERE
Download flyer with program, details of Keynote Speakers and Presentations HERE (PDF, 5Mb)
Guthrie Theatre, Peter Johnson Building, Level 3, Building 6 (CB06), UTS City Campus, Harris Street, Ultimo 2007

Day 1 Thursday October 25 2018
Registrations from 8am

Session 1 - Keynote Address

Conference Welcome [LSAA & UTS, Platinum Sponsor Serge Ferrari]

Keynote Speaker: Knut Stockhusen (MD of schlaich bergermann and partners)

"The box that can change the world"

Session 2 - Fire, Performance and Design Compliance

Retrospective Review of International Fire Test Requirements for PVC/PES & PTFE/Glass Fabrics [Martin Eddleston - MakMax Australia]

Building Code & State Legislation Changes on Combustible Facades and Implication for Materials like PTFE/Glass and PVC/PES [Alistair Morrison - Arup]

Panel Discussion on Fire & Architectural Fabrics

Lunch

Session 3 - Focus on Projects

Gold Sponsor Welcome [Gale Pacific]

Western Sydney Stadium [Joseph Pirello - Aurecon]

Venice Biennale 2018 - Art / Architecture [James Marr - Tensys]

Case Studies for Retractable Stadium Roofs [Thomas Hermeking - Pfeifer GmbH]

HOTA - The Art Centre Gold Coast [Scott Rathie - Arup]

A Lightweight Cascade Gutter System with Large Translucent Skylight Dome [Tom Westcott - Alfresco Shade]

Questions for Session Speakers

Studio Design Workshop Information and Team Assignments [Paula Vigeant UTS, Peter Kneen LSAA]

Session 4 - Public Lecture by Knut Stockhusen "Weaving Tomorrow"

Questions

Pre-dinner drinks & Design Awards Conference Dinner
Dress Code: Jacket and tie suggested. Extra tickets for Dinner only available.

Venue and Times in the Aerial UTS Function Centre (Building 10, Level 7, 235 Jones Street, Ultimo) - 7.00pm for 7.30pm

Dinner Address by Professor Francesca Hughes (Head UTS School of Architecture)
Master of Ceremonies Joseph Dean LSAA

Day 2 Friday October 26 2018 - Guthrie Theatre

Session 5 - Keynote Speaker: Chris Paterson (Senior Principal, Populus) "Stadium of Tomorrow"

Session 6 - Transformative Technologies and Challenges

Gold Sponsor Welcome [Ronstan]

Building case studies in form finding, analysis and standardisation techniques using Rhino/Grasshopper [Alex Leese (Icon) and Elizabeth Nel (The NRA Collaborative)]

Computational Design and Robotic 3D Printing of Lightweight Cable Net Structures [Dr Tim Schork - UTS]

Changing The Future Workspaces – Robotics Carbon Fibre Threading For a Data Integrated Lightweight Ceiling Structure [Dr Dagmar Reinhardt (University of Sydney)]

The Rosenstein Pavilion [Oliver Gericke (ILEK University of Stuttgart)]

Lightweight Concrete: Reduced Formwork, Increased Form [David Pigram (UTS)]

Questions for Session Speakers

Lunch

Session 7 - Design Studio Workshops

Studio Design Workshop 1

Computational Design Study workshop using Grasshopper to develop and manipulate form, analyse against design criteria and rationalise into standardised building components (guided design exercise by Alex Leese & Elizabeth Nel)

Studio Design Workshop 2

Hands on model making workshop covering general principles of

Formfinding tension structure physical models
Origami of folded plate paper model structures

Conference Closure approx 16.40
Note: Separate Tickets will be available for the public and students to attend the Public Lecture only.
See the Evenbrite Registration - then scroll down to the $25 Public Lecture Ticket.
Note: The Dinner is included in a Full 2 day registration but separate tickets will be available for partners and additional guests to attend the Dinner.

International delegates, LSAA Committee, Keynote speakers and leading Fabric Engineers worked alongside students in teams for the 2016 Workshop.
Knut Stockhusen – Partner / Managing Director – sbp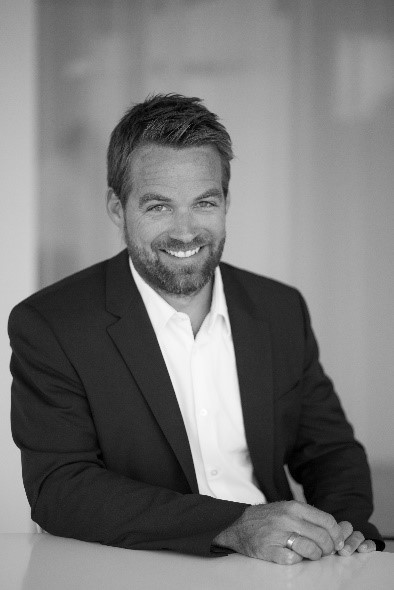 Knut Stockhusen (born in 1974 in Waiblingen, Germany) is a structural engineer and partner / managing director at schlaich bergermann partner (sbp), an internationally renowned structural engineering and consulting firm based in Stuttgart, Germany.
Knut graduated from University of Stuttgart in 1999 and began working at sbp in 2000. As a project manager and team leader, he successfully supervised a great number of large scale, long span high rise and sport projects.
In 2008, Knut founded sbp Latin America in São Paulo, expanding the international sbp network. He was appointed partner and managing director of sbp in 2015.
Read more: LSAA 2018 International Keynote Speaker Knut Stockhusen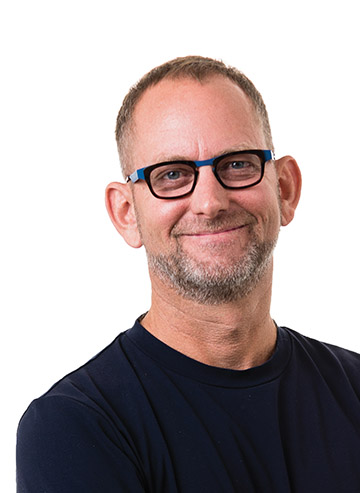 Chris is a Director of the Populous Asia Pacific region. He is a Senior Principal with over 20 years' experience in large scale highly specialised buildings that make their mark on a city, including high profile sports projects in Australia and New Zealand such as the award winning Suncorp Stadium, Eden Park Redevelopment, Metricon Stadium, Perth Major Stadium PDP and KL Sports City.
Chris is committed to strong project leadership, pro-active and responsive client relations, and the cultivation of dedicated project teams, all key to his reputation for driving the best possible project delivery. This commitment is framed by his ongoing dedication to thoughtful and inventive high quality design and his demonstrated passion for thought and personal leadership.
Chris has a keen interest in high quality design and environmentally sustainable design. He is also highly experienced in the project delivery process and is committed to providing the best outcomes for clients.

The Conference Venue will be in the Faculty of Design, Architecture and Building (known as DAB) at the University of Technology, City Campus, Harris Street, Ultimo, Sydney.
All lectures will be in the Guthrie Theatre, Peter Johnson Building (CB06), Level 3. Exhibitions and workshop will also be held in the same building.
Bookings for the Conference will be done through an external booking agent Eventbrite.
Actual Registrations and Payments for the following Ticket Types can be done HERE
please click on the Green Tickets button in the new Eventbrite window. Thanks

There will be a number of different "event ticket types". All attendees are required to register.
Conference Homepage
The LSAA Conference would not be possible without the generous support of our sponsors
Platinum Conference Sponsor Serge Ferrari

Gold Conference Sponsors Gale Pacific and Ronstan Tensile Architecture
Design Awards and Dinner Sponsor Hiraoka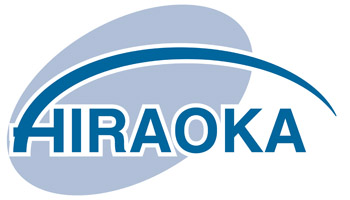 Silver Sponsors Pro-Rig and Verseidag/Innova
Here are some Sydney Structures for your interest:
Innovate into the future
In the modern world, progress is fast. Exciting new opportunities and revolutions in buildings lie around every corner. New ideas in design and sustainability will shape us and our buildings as we go into the future.
Over two days in October, Innovate into the Future will explore the expanding frontiers of architecture and engineering in lightweight structures. It will both examine the changing ideas and concepts in the field over the years, whilst looking forward to what the future holds.
The conference will show off some of the innovations that will lie at the centre of tomorrow's world. Cutting edge modern designs and concepts will be highlighted, illustrating design challenges and solutions. These will be combined with workshops that leave delegates with a hands-on perspective of these revolutionary ideas.
For the very first time, the increasing interdisciplinary world around us, expert knowledge from other disciplines will be brought into the forefront, showing how new innovations from outside the lightweight structures field can now be used to inform and shape the road ahead.
Set against the iconic backdrop of Jorn Utzon's architectural masterpiece, the Sydney Opera House, so ahead of its time that techniques needed to be invented to enable its construction, the conference aims to fulfil the same spirit of innovation and technological advancement. It promises to be an exciting, unmissable opportunity for delegates through presentations and workshops to discover what tomorrow's world of lightweight structures will look like and meet some of the key players shaping it.