Member Profiles
Current Financial Company Members of LSAA have their company profile listed on the LSAA website and

can submit news, awards and other articles for publication on the website.

Discounted fees apply for Conferences, Seminars and Design Award Entries.

We have a passion for realizing excellence in producing world class lightweight structures.

Members are engaged in the design, fabrication, erection of lightweight structures and

are well supported by material suppliers of fabrics, fittings and cables.
Members with complete service (Design, Engineering, Fabrication, Installation)
Members with predominantly Design, Fabrication and Installation service
Members with predominantly Design and Engineering service
Members with Software and Consulting Service
Members who are predominantly suppliers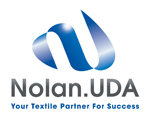 Nolan.UDA is a diverse national supplier of commercial & industrial textiles and associated hardware. The company has seven branches strategically located in capital cities throughout Australia. Each branch housing an independent sales team with inventory to service their specific requirements. Nolan.UDA prides itself on our core business principals: integrity, innovation and value for money.
Innova International Pty Ltd

For over 21 years Innova International (Innova) has been a leader in delivering in delivering to the Australian market high quality and technically superior engineered textiles. With 17 years in partnership with Ferrari S.A. of France, Innova continues to bring into the Australian region leading edge tensile and architectural textiles.
Since the company's inception Innova has sought out the most capable global manufacturers to develop and supply innovative and high quality textiles to a diverse range of industries and manufacturers.

Tensioned Fabric Design and General Structural Engineering
Wade Design Engineers has over 20 years experience in the design and detailing of tensioned fabric and cable net structures. Our Brisbane based team can assist to provide the technical design aspects of any size project and have completed over 1300 projects ranging from playground shades to airport terminal and stadium roofs.


As one of the leading shadecloth manufacturers for sun shade sails and many other uses in the world, Polyfab, has sales operations in Australasia , the Middle East and the USA with distribution arrangements in Asia and Europe. Polyfab has one of the most extensive ranges of shadecloth fabrics in the world and is recognised as being at the forefront of shadecloth development especially for sun shade sails.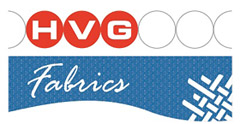 HVG Fabrics is a specialist provider of performance fabrics for outside environments. Screening, shading and protection are key elements and we focus on solutions that offer unique products and services that work in the harsh Australian environment.
We look for differentiated product solutions that offer leading edge technical advantages. We partner with suppliers like Serge Ferrari, Sattler and Alnet who are global leaders in their field and we strive to offer distribution excellence through our national network with an emphasis on product and support 'where you need it, when you want it'.

ABC Products is an established industrial fabrics company offering first class service and superior quality products. Our reputation comes from satisfying our clients needs and providing solutions on time and within budget. We strive to be a partner with our clients aiming to be a 'one-stop-shop' for all their shadecloth, PVC, POLY and other fabric needs.

Founded in 1978 by George Formosa, we have extensive knowledge of every aspect of industrial fabrics & shadecloths. Our experience will save you money. With
products and services suitable to the average guy off the street to other manufacturers and tradespeople, you only need the one number.
ABC Products has it's central administrative office in Glendenning, Sydney NSW, with the ability to service locally and nationally.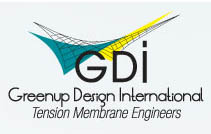 Greenup Design International, GDI, is a specialist Tension Membrane Engineering consultancy located on Australia's Gold Coast. GDI was formed in 2010 by David Greenup who is the owner and CEO of GDI.
GDI utilizes the latest in specialist computer modeling and analysis software including "Membrane" (aka "NDN") which is used for the shape finding, analysis and patterning of complex three dimensional fabric shapes, with the supporting structure fully 3D solid modeled in Autodesk's "AutoCAD" or "Inventor".
GDI offers a full range of services from concept design through to steel workshop drawings and fabric cutting patterns. GDI is committed to providing the complete package for their clients in every aspect of tension membrane design.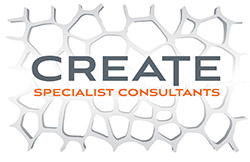 CREATE is a specialist multi-disciplinary design practice, offering consultancy services to clients across New Zealand. Our core areas of specialist design covering Architecture and Engineering, include:
+ Building Systems – SIPs, Screw Anchor Piles
+ Energy Efficiency & Building Performance
+ Seismic Design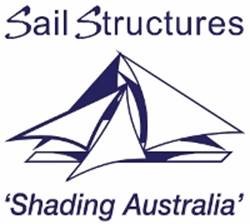 Sail Structures was formed in 1988 in conjunction with Port Douglas Sailmakers and initially manufactured high quality yacht sails. Using our Sailmaking experience we began to manufacture tensioned fabric membranes for architectural use when the industry was in its infancy.
Being one of only a handful of suppliers in the country with the skills to fabricate these speciality products in the early 90s we quickly gained a reputation within our industry for our ability to supply these first class structures in a quality second to none.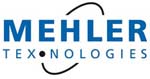 Mehler is a European manufacturer of high quality membrane and fabrics for textile architecture, roofing, sun protection and tents.
In the market for coated fabrics we are among the world's leading companies. Among the brands VALMEX®, POLYMAR® and AIRTEX®
Over 53 million square meters of material will be produced and distributed annually. Over 60 years of development and production experience are the basis of mature products. Ongoing research and development to improve existing composite materials and open up new application areas. A machinery that always corresponds to the latest technology, ensures high and consistent quality of our products.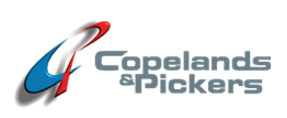 Copelands & Pickers is an Australian owned company that specialises in manufacturing canvas and vinyl goods to satisfy the requirements and needs of individuals and organisations in Australia.Since manufacturing our first product in 1948, Copelands & Pickers now have control over every aspect of production, enabling us to create high quality products using state-of-the-art technology and materials. Copelands & Pickers products are known for their performance and durability, and our expertise and use of only quality materials reinforces our commitment to excellence.

SEMF Pty Ltd is a multi-disciplinary engineering, scientific and management company that provides consultancy and management skills for all facets of construction projects. We provide complete sustainable solutions – from initial planning, design, construction and facilities management by ensuring that we plan and act for the long-term good of our customers, our partners and our community.
We also strive to be sustainable in all that we do, by ensuring that we plan and act for the long-term good of our customers, our partners and our community.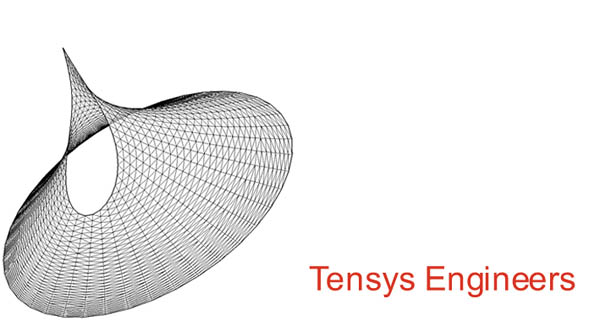 Tensys Engineers provide the full range of engineering and analysis services necessary for the design, fabrication, project management and installation of lightweight tensioned fabric, cable net and facade structures.
Our clients range from consulting structural engineers and architects during the initial design phase of a project to membrane contractors for the production of fabrication and installation information.
Having successfully completed the multi-million dollar Grand Pavilion for Major Projects Victoria and Multiplex, Oasis Tension Structures has the resources to undertake projects of any size and complexity.
Oasis is a multi-award winning business and is the current ACASPA 2011 Overall Winner. Oasis also holds the IFAI 2011 Outstanding Achievement Award for tension structures less than 600sq.m. These, together with numerous other awards, are testament of Oasis's commitment to excellence over a journey lasting many years which continues today.

Magryn & Associates Pty Ltd
Magryn and Associates Pty. Ltd. is a small structural and civil engineering consultancy based in Adelaide, South Australia, and undertaking work throughout Australia. We offer design services and expertise in civil and structural engineering, with a specialty in the area of coastal engineering.
We have permanent professional engineers and technical officers/drafters on staff, and specialist engineers contracted as required.