Member Profiles
Current Financial Company Members of LSAA can have their company profile listed on the LSAA website.

Such members will enjoy the ability to submit news, awards and other articles for publication on the website.

Discounted fees apply for Conferences, Seminars and Design Award Entries.

Note that some members may provide a broad range of services.

Members of the LSAA have a passion for realizing excellence in producing world class lightweight structures.

Members are engaged in the design, fabrication, erection of lightweight structures.

We are also well supported by a number of material suppliers of fabrics and hardware such as cables.
Welcome to our new members:
Sail Structures (Cairns), Pattons, Create Ltd (NZ), Copelands & Pickers and Miami Stainless

and welcome back ABC Products and Oasis Tension Structures

Members with complete service (Design, Engineering, Fabrication, Installation)
Members with predominantly Design, Fabrication and Installation service
Members with predominantly Design and Engineering service
Members with Software and Consulting Service
Members who are predominantly suppliers

Miami Stainless is an Australian owned and operated importer and distributor of high quality steel hardware for the shade and sail industries.
Since 2002 Miami Stainless has grown to supply over 2500 products, distributing across Australia and around the world.
In 2017 Miami Stainless was appointed the new sole agent and stockist of Blue Wave products for the Australian and New Zealand markets. Manufactured in Denmark, Blue Wave is currently among the top three largest manufacturers of high-quality stainless steel rigging hardware in the world with their focus being on the Architectural, Height Safety, Marine and Industrial sectors.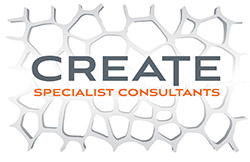 CREATE is a specialist multi-disciplinary design practice, offering consultancy services to clients across New Zealand. Our core areas of specialist design covering Architecture and Engineering, include:
+ Building Systems – SIPs, Screw Anchor Piles
+ Energy Efficiency & Building Performance
+ Seismic Design

Magryn & Associates Pty Ltd
Magryn and Associates Pty. Ltd. is a small structural and civil engineering consultancy based in Adelaide, South Australia, and undertaking work throughout Australia. We offer design services and expertise in civil and structural engineering, with a specialty in the area of coastal engineering.
We have permanent professional engineers and technical officers/drafters on staff, and specialist engineers contracted as required.
We undertake a large number of designs for shade structures of differing shapes, sizes and configurations. These range from simple shades to large architectural designs, to specialized designs such as barrel vault shades. Shades may be in shadecloth or impermeable PVC membrane.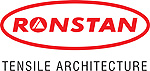 About Ronstan Tensile Architecture:
Ronstan Tensile Architecture provides the architectural/engineering community with end-to-end specialty contracting services, technical expertise and bold imagination that have resulted in some of the world's most intriguing examples of tensile architecture. Ronstan maintains the unique capability to provide comprehensive services for small to midsize projects incorporating principles of tensile architecture, including concept development, design assistance, cable and fitting selection, structural analysis and installation.
Headquartered in Melbourne, Australia, Ronstan Tensile Architecture operates offices internationally.

Tensioned Fabric Design and General Structural Engineering
Wade Design Engineers has over 20 years experience in the design and detailing of tensioned fabric and cable net structures. Our Brisbane based team can assist to provide the technical design aspects of any size project and have completed over 1300 projects ranging from playground shades to airport terminal and stadium roofs. Capabilities include the following:-
Concept Development

Finite Element Analysis

Fabric Steel and Concrete design and detailing

Geometry Definition & Coordination

3D Modelling

Engineering drawings

Steel Workshop drawings

Fabric cutting patterns