Member Profiles
Current Financial Company Members of LSAA have their company profile listed on the LSAA website and

can submit news, awards and other articles for publication on the website.

Discounted fees apply for Conferences, Seminars and Design Award Entries.

We have a passion for realizing excellence in producing world class lightweight structures.

Members are engaged in the design, fabrication, erection of lightweight structures and

are well supported by material suppliers of fabrics, fittings and cables.
Members with complete service
(Design, Engineering, Fabrication, Installation)

Members with predominantly Design
and Engineering service

Members with Software and Consulting Service

Members with predominantly Design,
Fabrication and Installation service

Members who are predominantly suppliers
The following profiles are in random order.
---
MakMax Australia & Taiyo Membrane Corporation


MakMax Australia is a world leading tensile membrane specialist in the design, fabrication and installation of fabric architecture. MakMax specialise in using PTFE and PVC tensile membranes, pneumatic ETFE foils, Tensotherm translucent membrane roofing and HDPE shade structures creating award winning fabric structures.
Internationally renowned for technical innovation, the investment in Research and Development of tensile membrane technology and possessing a worldwide reference list, MakMax personifies tensile membrane expertise, quality and style.
The MakMax range includes Architectural Membrane structures incorporating tensile and Tensotherm membrane roofing, shade structures and shade sails, Textile Façade, Textile Interiors, Architectural Car Park structures and Architectural Umbrellas including shade umbrellas.
Website: www.makmax.com.au
Some Articles on this website:
Back to: LSAA Home or Member Profiles

Tensioned Fabric Design and General Structural Engineering
Wade Design Engineers has over 20 years experience in the design and detailing of tensioned fabric and cable net structures. Our Brisbane based team can assist to provide the technical design aspects of any size project and have completed over 1300 projects ranging from playground shades to airport terminal and stadium roofs.
Capabilities include the following:-
Concept Development

Finite Element Analysis

Fabric Steel and Concrete design and detailing

Geometry Definition & Coordination

3D Modelling

Engineering drawings

Steel Workshop drawings

Fabric cutting patterns

Clamping hardware design

Cable & Fitting Scheduling

Site inspections

Engineering Certification

Structural Condition Reports
Website: www.wadeng.com.au
Some articles on this website:
Engineering for Rio Tinto Stadium
Back to: LSAA Home or Member Profiles
Innova International Pty Ltd

For nearly 3 decades Innova International (Innova) has led the Australian market in the specification and delivery of high quality and technically superior engineered textiles.

Innova has now expanded upon this proud history by bringing to the Australian region leading-edge tensile and architectural textiles from Verseidag Gmbh.
Since our inception we have sought out the most capable global manufacturers to develop and supply innovative and high-quality textiles to a diverse range of industries and manufacturers.
Our experience in specifying technical textiles for a variety of applications has seen Innova forge a reputation as a knowledgeable and diligent partner, highly trusted by regional customers seeking a well thought out and innovative solution for their projects.
Innova continues to make significant commitments to volume stock holdings, advanced logistical capabilities, information technology and ongoing staff training. This ensures that our customers have access to the right answers and the right materials at the time they need them.
Website: www.innova.com.au
Innova / Verseidag is a Silver Sponsor for the LSAA 2018 Conference and Design Awards
Back to: LSAA Home or Member Profiles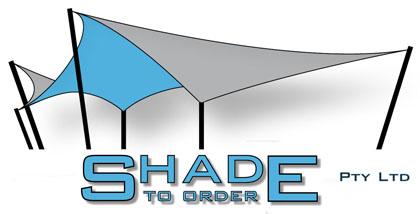 Shade to Order Pty Ltd

We offer a full design service that can include:
Fabric design

Structural & finite element analysis

Steelwork design & Workshop drawings

DA drawings

Computer generated rendered images

Superimposed photographs

Structural engineering design

Scale models
Member Profile: Shade to Order has been manufacturing sails since 1979. We are 100% Australian owned and wherever possible, we use Australian made goods and services.
Our team of expert staff include design consultants, salespeople, draftspeople, fabric handling experts, project managers, purchasing staff, accounting officers and secretaries. Each is highly experienced and contributes to the smooth process of designing, manufacturing, and installing a tension membrane structure.
Website: www.shadetoorder.com
Some articles on this website:
Back to: LSAA Home or Member Profiles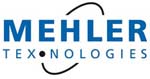 Mehler is a European manufacturer of high quality membrane and fabrics for textile architecture, roofing, sun protection and tents.
In the market for coated fabrics we are among the world's leading companies. Among the brands VALMEX®, POLYMAR® and AIRTEX® Over 53 million square meters of material will be produced and distributed annually. Over 60 years of development and production experience are the basis of mature products. Ongoing research and development to improve existing composite materials and open up new application areas. A machinery that always corresponds to the latest technology, ensures high and consistent quality of our products.
The lively dialogue with planners, producers and processors from different sectors and industries testifies to a close and trusting cooperation.
The Mehler website https://www.mehgies.com/en/index.php and Textile structures
A number of case studies including a facade for a shopping centre, a wedding tent, a large water amusement park, a sports complex, and toll plaza are shown in the following PDF document: Case Studies 2010a.pdf (1.4Mb)
Other case studies can be found HERE
Mehler have been major sponsors of LSAA Conferences including Platinum Sponsor in 2013 at Auckland and Gold Sponsors in 2016 at Melbourne.
For Australian Enquiries Ph 0416 256 219
Back to: LSAA Home or Member Profiles

Serge Ferrari is a manufacturer of flexible composite materials.
Background
1960 - Ferrari family launches first inflatable structures in France.
1974 - Serge Ferrari sets up "Tissage et Enduction Serge Ferrari" unit.
Its purpose is to implement a unique patented technology, Précontraint®.
4 industrial sites in Europe (France - Switzerland - Italy),
commercial and logistical centres in Western & Eastern Europe, United States, Latin America, Pacific Asia and Middle East. Serge Ferrari products are distributed in over 80 countries.
Manufacturing process:
1/ Formulation: Combination of plastics and synthesized products including PVC and acrylic resins, fluorinated polymers
2/ Weaving:Production of continuous high-tenacity polyester multifilaments
3/ Weaving: Assembly of threads into reinforcing support for coating
4/ Coating: Application of formulations to woven support based on Précontraint® technology
5/ Recycling:Texyloop® exclusive process.
The Serge Ferrari blanket brand now embraces Précontraint® Batyline® Soltis® Stamisol® Stamoid® Stamskin® Sign® it Decolit® product family names among others.
Products that meet transversely and complementarily the needs of multiple areas of application: outdoor textiles, furnishing fabrics, marine textiles, building textiles, tents and structures, etc.
A company wholly committed to sustainable development:
> Anticipated application of environmental standards and regulations.
> Industrialisation of Texyloop® composite textile recycling since 2008.
> 1% of turnover is dedicated to reducing the environmental footprint of the company and its products.
Serge Ferrari sas
BP 54 - 38352 La Tour du Pin Cedex - France
33 - 04 74 97 41 33 - 04 74 97 67 20
This email address is being protected from spambots. You need JavaScript enabled to view it. - www.sergeferrari.com
Serge Ferrari is a Platinum Sponsor for the LSAA 2018 Conference and Awards
Back to: LSAA Home or Member Profiles
Pattons - Specialist Textile Solutions
Pattons is a well recognized, accredited and award winning industrial fabrics firm focused on delivering innovative and creative structures and designs. Pattons was established in 1953 and has been delivering quality solutions for over 60 years. Pattons operates predominantly in the commercial and architectural sectors providing tailored structures for the construction and event industry.
Pattons focuses on pushing the boundaries of creativity when designing projects and upholds professional industry standards which is recognised by clients in their continued association with Pattons.
Pattons provide the full service from conceptual design through to engineering, fabrication and installation.
Pattons is located in Sydney and Canberra with projects extending nationwide and overseas.
Contact Details:
9 Aylesbury Street, Botany, NSW Australia 2019.
P: +61 (0) 2 8033 7754 or 1300 799 980


E: This email address is being protected from spambots. You need JavaScript enabled to view it.
Back to: LSAA Home or Member Profiles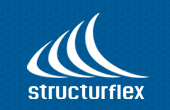 Structurflex NZ Pty Ltd
From humble beginnings over 70 years ago as a sail making company under the name of Sails and Covers Ltd, today Structurflex is an industry-leading fabric engineering and design firm with headquarters in New Zealand and offices in Kuala Lumpur, Brisbane, Dubai and Kansas City.
Extensive experience in the handling of specialised fabric materials, combined with the introduction of manufacturing techniques suited to fabric engineering, enabled the company to expand into other markets, and in 1981 Structurflex was formed.
Today Structurflex services the Transport, Architectural, Environmental and Promotional markets and has separate, specialised divisions for each.
With a commitment to investing into research and development, Structurflex remains at the forefront of emerging technologies and boasts a state of the art design and manufacturing facility. Combining the technology of tomorrow with the practical knowledge gained over more than 70 years has enabled Structurflex to deliver to clients an impressive range of high profile fabric engineering projects in New Zealand and around the world.
Website: www.structurflex.co.nz
Some articles on this website:
Westlake Girls High School (High Commendation, LSAA 2013 Design Awards)

2012 International Achievement Awards
Back to: LSAA Home or Member Profiles


Pro-Knit Industries Pty Ltd are the leading manufacturer and supplier of 100% monofilament commercial grade knitted shade cloths. From our modern manufacturing facility situated in Brisbane, Queensland, we produce arguably the highest quality premium knitted shade cloth products available in the world today.
Our popular Monotec 370 Series of heavy duty commercial grade shade cloth leads the field in strength, longevity and durability. It is the only locally manufactured 90% UV rated shade cloth available in Australia.
Our range of Premium quality 100% monofilament shade cloth fabrics are available in a choice of 3.25m and 6.5m widths.
Combining the highest quality UV stabilized raw materials, the latest knitting machine technology and in excess of 80 years experience, we only produce the very best shade cloth fabrics to cover every situation and requirement.
Monotec shade cloth fabrics represent premium Australian quality when compared to alternative choices. And we can individually colour match and tailor our fabric to meet any requirement.
Website: www.monotec.com.au
Back to: LSAA Home or Member Profiles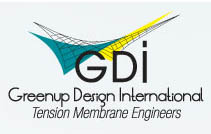 Greenup Design International, GDI, is a specialist Tension Membrane Engineering consultancy located on Australia's Gold Coast. GDI was formed in 2010 by David Greenup who is the owner and CEO of GDI.
GDI utilizes the latest in specialist computer modeling and analysis software including "Membrane" (aka "NDN") which is used for the shape finding, analysis and patterning of complex three dimensional fabric shapes, with the supporting structure fully 3D solid modeled in Autodesk's "AutoCAD" or "Inventor".
GDI offers a full range of services from concept design through to steel workshop drawings and fabric cutting patterns. GDI is committed to providing the complete package for their clients in every aspect of tension membrane design.
GDI provides clients with highest quality tension membrane designs and unparalleled service during engineering and construction of all structures.
We strive to be the leading consultancy in Tension Membrane design and construction in the Southern Hemisphere.
GDI is dedicated to training new graduate engineers in the art of tension membrane design and through cooperation with Griffith University we offer only the best and brightest student engineers an opportunity to complete a project with us as part of their degree. We are always looking for new student project ideas so if you have a research project that you think would benefit from some fresh young thinking please feel free to contact us.
Website: www.greenupdesign.com.au
Back to: LSAA Home or Member Profiles

Magryn & Associates Pty Ltd
Magryn and Associates Pty. Ltd. is a small structural and civil engineering consultancy based in Adelaide, South Australia, and undertaking work throughout Australia. We offer design services and expertise in civil and structural engineering, with a specialty in the area of coastal engineering.
We have permanent professional engineers and technical officers/drafters on staff, and specialist engineers contracted as required.
We undertake a large number of designs for shade structures of differing shapes, sizes and configurations. These range from simple shades to large architectural designs, to specialized designs such as barrel vault shades. Shades may be in shadecloth or impermeable PVC membrane.
Generally clients like their shades to be as "free" and "unrestrained" as possible; however, all shades have the common problem that they develop very large internal forces. The balance and restraint of these internal forces requires careful consideration, and all of our shades are computer modelled in three dimensions to reflect their actual performance in the field.
Shade structures are generally designed and fully documented, ready for council certification and construction.
Website: http://www.magryn.com.au/
Back to: LSAA Home or Member Profiles

Osborn Consulting Engineers Pty Ltd is a consulting firm that provides professional engineering services in the disciplines of Structural and Civil Engineering design.
Over a period of more than 30 years Osborn Consulting Engineers has ensured it employs professional and technical staff that provide clients with a service of high quality and standard. We endeavour to find professional solutions to engineering problems that can be practically implemented, achieving the desired outcome for our client. We specialise in residential, commercial, industrial and membrane engineering, documentation and certification.
We have maintained our interest in the technical challenges of structural engineering by developing specialist expertise in the following areas:
Fabric Structures: Osborn Consulting Engineers is one of the major players in this field in Australia. Our experience ranges from highly decorative and prestigeous teflon coated fibreglass structures, to acres of hail netting over orchards and cattle feed lots.
Website: www.osbornconsulting.com.au
Back to: LSAA Home or Member Profiles

SEMF Pty Ltd is a multi-disciplinary engineering, scientific and management company that provides consultancy and management skills for all facets of construction projects. We provide complete sustainable solutions – from initial planning, design, construction and facilities management by ensuring that we plan and act for the long-term good of our customers, our partners and our community.
We also strive to be sustainable in all that we do, by ensuring that we plan and act for the long-term good of our customers, our partners and our community.
SEMF's engineering consulting and design services are categorised as:
Building Engineering
Industrial Engineering
Automation and Control
Information Technology Engineering
Bulk Materials Handling
Process and Manufacturing Engineering
Environmental & Infrastructure Solutions
Risk Engineering and OH&S
Facilities Management
Planning
Infrastructure Engineering
Website: www.semf.com.au
Articles / Projects on this website:
Back to: LSAA Home or Member Profiles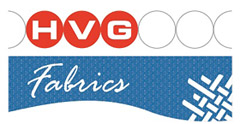 HVG Fabrics is a specialist provider of performance fabrics for outside environments. Screening, shading and protection are key elements and we focus on solutions that offer unique products and services that work in the harsh Australian environment.
We look for differentiated product solutions that offer leading edge technical advantages. We partner with suppliers like Serge Ferrari, Sattler and Alnet who are global leaders in their field and we strive to offer distribution excellence through our national network with an emphasis on product and support 'where you need it, when you want it'.
With a constant desire to innovate, push boundaries and develop product, HVG fabrics is an alliance partner with instinct you can trust.
Phone: 1300 854 811
Email: This email address is being protected from spambots. You need JavaScript enabled to view it.
Website: www.hvgfabrics.com.au
Back to: LSAA Home or Member Profiles

Taylor Thomson Whitting Pty Ltd
Taylor Thomson Whitting (TTW) is a wholly owned Australian company providing Consultancy Engineering Services to Australia and Asia, since 1958.
Our six offices provide clients with a wide range of specialised services in Structural, Civil, Facade and Traffic Engineering.
With over 150 staff our core philosophy is to provide service that is: Client oriented, Practical and economical, Innovative
Recently completed projects include:
Macquarie Bank, 50 Martin Place - Sydney 2015
Australian War Memorial, Anzac Hall – Canberra 2015
Chatswood Interchange, transport hub with high rise towers – Sydney 2014
Tasmanian Museum & Art Gallery – Hobart 2013
The Star, Star City Casino – Pyrmont 2013
Website: www.ttw.com.au
Some articles on this website:
Back to: LSAA Home or Member Profiles
The Shann Group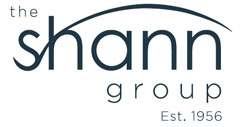 The Shann Group is a leading distributor and importer of high quality technical and industrial textiles designed specifically for use in blind and awning, digital print, architectural and commercial shade structures.
The Shann Group are the sole distributor for the world renown Mehler Texnologies range of tensile architecture materials and, with more than 15,000 square meters of warehouse space across eight locations in Australia and New Zealand, The Shann Group is supported by strong infrastructure and a dedicated service proposition in every branch office.
Backed by a full-service, high-energy sales and customer service team, The Shann Group manages and supplies a comprehensive range of products from leading suppliers to a diverse range of industries. The company's commitment to excellence and superior product sees its staff constantly travelling to trade shows and visiting with suppliers to ensure continual product development and improvement. This commitment combinedwith the expertise, product knowledge and passion of the team gives Shann an enviable advantage.
Website: www.theshanngroup.com

Back to: LSAA Home or Member Profiles
Aeronaut Automation

Manufacturer of Plotter Cutters for the Tension Membrane & Shade Industry
Capabilities:
Aeronaut Automation manufactures automated plotter/cutters with CAD and nestling software to suit a variety of applications, from sail making, sail stringing machines, carbon fibre, rubber and canvas goods, and much more.
Member Profile: See website
Website: www.aeronaut.org
Back to: LSAA Home or Member Profiles