Member Profiles
Current Financial Company Members of LSAA can have their company profile listed on the LSAA website.

Such members will enjoy the ability to submit news, awards and other articles for publication on the website.

Discounted fees apply for Conferences, Seminars and Design Award Entries.

Note that some members may provide a broad range of services.

Members of the LSAA have a passion for realizing excellence in producing world class lightweight structures.

Members are engaged in the design, fabrication, erection of lightweight structures.

We are also well supported by a number of material suppliers of fabrics and hardware such as cables.
Welcome to our new members:
Sail Structures (Cairns), Pattons, Create Ltd (NZ), Copelands & Pickers and Miami Stainless

and welcome back ABC Products and Oasis Tension Structures

Members with complete service (Design, Engineering, Fabrication, Installation)
Members with predominantly Design, Fabrication and Installation service
Members with predominantly Design and Engineering service
Members with Software and Consulting Service
Members who are predominantly suppliers
MakMax Australia & Taiyo Membrane Corporation

MakMax Australia is a world leading tensile membrane specialist in the design, fabrication and installation of fabric architecture. MakMax specialise in using PTFE and PVC tensile membranes, pneumatic ETFE foils, Tensotherm translucent membrane roofing and HDPE shade structures creating award winning fabric structures.
Internationally renowned for technical innovation, the investment in Research and Development of tensile membrane technology and possessing a worldwide reference list, MakMax personifies tensile membrane expertise, quality and style.
Pattons - Specialist Textile Solutions
Pattons is a well recognized, accredited and award winning industrial fabrics firm focused on delivering innovative and creative structures and designs. Pattons was established in 1953 and has been delivering quality solutions for over 60 years. Pattons operates predominantly in the commercial and architectural sectors providing tailored structures for the construction and event industry.
Pattons focuses on pushing the boundaries of creativity when designing projects and upholds professional industry standards which is recognised by clients in their continued association with Pattons.
Ricky Richards Sales

Ricky Richards is a dynamic, innovative company who since 1983, has been supplying customers with a wide variety of PVC, Canvas, Nylon, Polyethylene and Horticultural Fabrics.
We are committed to working with our customers in order to support their continual progress; achieving higher standards in print media, industrial and commercial textiles.
Technology has paved the way for the creation of superior products, and we are excited to distribute these products to our diverse range of customers.
By constantly researching the markets we serve, and analysing developments both in Australia and throughout the world, we ensure our customers are always kept in touch with all that is new in textiles.
The Shann Group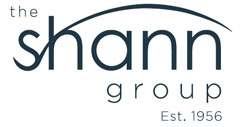 The Shann Group is a leading distributor and importer of high quality technical and industrial textiles designed specifically for use in blind and awning, digital print, architectural and commercial shade structures.
The Shann Group are the sole distributor for the world renown Mehler Texnologies range of tensile architecture materials and, with more than 15,000 square meters of warehouse space across eight locations in Australia and New Zealand, The Shann Group is supported by strong infrastructure and a dedicated service proposition in every branch office.


As one of the leading shadecloth manufacturers for sun shade sails and many other uses in the world, Polyfab, has sales operations in Australasia , the Middle East and the USA with distribution arrangements in Asia and Europe. Polyfab has one of the most extensive ranges of shadecloth fabrics in the world and is recognised as being at the forefront of shadecloth development especially for sun shade sails. Recent developments mean that they now have a range of shadecloth which ticks all the boxes. Excellent UVR block , heavy metal and phthalate free, A full range of FR products using non halogenated FR additives for long life and durability, and all with one of the greatest choice in colours and all products are 100% recyclable. These products are easily recognisable under the well known brand names of PolyFX ,Comshadeand Architec 400.