Member Profiles
Current Financial Company Members of LSAA have their company profile listed on the LSAA website and

can submit news, awards and other articles for publication on the website.

Discounted fees apply for Conferences, Seminars and Design Award Entries.

We have a passion for realizing excellence in producing world class lightweight structures.

Members are engaged in the design, fabrication, erection of lightweight structures and

are well supported by material suppliers of fabrics, fittings and cables.
Members with complete service (Design, Engineering, Fabrication, Installation)
Members with predominantly Design, Fabrication and Installation service
Members with predominantly Design and Engineering service
Members with Software and Consulting Service
Members who are predominantly suppliers

Taylor Thomson Whitting Pty Ltd
Taylor Thomson Whitting (TTW) is a wholly owned Australian company providing Consultancy Engineering Services to Australia and Asia, since 1958.
Our six offices provide clients with a wide range of specialised services in Structural, Civil, Facade and Traffic Engineering.
With over 150 staff our core philosophy is to provide service that is: Client oriented, Practical and economical, Innovative
Recently completed projects include:
Macquarie Bank, 50 Martin Place - Sydney 2015
Australian War Memorial, Anzac Hall – Canberra 2015
Chatswood Interchange, transport hub with high rise towers – Sydney 2014
Tasmanian Museum & Art Gallery – Hobart 2013
The Star, Star City Casino – Pyrmont 2013
Pattons - Specialist Textile Solutions
Pattons is a well recognized, accredited and award winning industrial fabrics firm focused on delivering innovative and creative structures and designs. Pattons was established in 1953 and has been delivering quality solutions for over 60 years. Pattons operates predominantly in the commercial and architectural sectors providing tailored structures for the construction and event industry.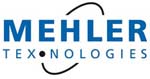 Mehler is a European manufacturer of high quality membrane and fabrics for textile architecture, roofing, sun protection and tents.
In the market for coated fabrics we are among the world's leading companies. Among the brands VALMEX®, POLYMAR® and AIRTEX®
Over 53 million square meters of material will be produced and distributed annually. Over 60 years of development and production experience are the basis of mature products. Ongoing research and development to improve existing composite materials and open up new application areas. A machinery that always corresponds to the latest technology, ensures high and consistent quality of our products.

SEMF Pty Ltd is a multi-disciplinary engineering, scientific and management company that provides consultancy and management skills for all facets of construction projects. We provide complete sustainable solutions – from initial planning, design, construction and facilities management by ensuring that we plan and act for the long-term good of our customers, our partners and our community.
We also strive to be sustainable in all that we do, by ensuring that we plan and act for the long-term good of our customers, our partners and our community.

Gale Pacific is the name in advanced polymer fabrics for high-end commercial and industrial applications. We invented knitted shadecloth in the early 1970s. After several years of testing and development, we launched our first range in 1976. We are now one of the world's largest manufacturers of shadecloth.
Our products are designed to:
Protect people and outdoor living environments from the harmful effects of UV rays and adverse weather conditions.

Improve the efficiency and competitiveness of agriculture through increased crop protection, improved water conservation and better plant yield.

Enhance architectural designs and construction applications.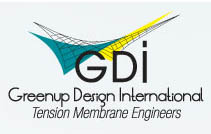 Greenup Design International, GDI, is a specialist Tension Membrane Engineering consultancy located on Australia's Gold Coast. GDI was formed in 2010 by David Greenup who is the owner and CEO of GDI.
GDI utilizes the latest in specialist computer modeling and analysis software including "Membrane" (aka "NDN") which is used for the shape finding, analysis and patterning of complex three dimensional fabric shapes, with the supporting structure fully 3D solid modeled in Autodesk's "AutoCAD" or "Inventor".
GDI offers a full range of services from concept design through to steel workshop drawings and fabric cutting patterns. GDI is committed to providing the complete package for their clients in every aspect of tension membrane design.

Osborn Consulting Engineers Pty Ltd is a consulting firm that provides professional engineering services in the disciplines of Structural and Civil Engineering design.
Over a period of more than 30 years Osborn Consulting Engineers has ensured it employs professional and technical staff that provide clients with a service of high quality and standard. We endeavour to find professional solutions to engineering problems that can be practically implemented, achieving the desired outcome for our client. We specialise in residential, commercial, industrial and membrane engineering, documentation and certification.

Tensioned Fabric Design and General Structural Engineering
Wade Design Engineers has over 20 years experience in the design and detailing of tensioned fabric and cable net structures. Our Brisbane based team can assist to provide the technical design aspects of any size project and have completed over 1300 projects ranging from playground shades to airport terminal and stadium roofs.
MakMax Australia & Taiyo Membrane Corporation

MakMax Australia is a world leading tensile membrane specialist in the design, fabrication and installation of fabric architecture. MakMax specialise in using PTFE and PVC tensile membranes, pneumatic ETFE foils, Tensotherm translucent membrane roofing and HDPE shade structures creating award winning fabric structures.
Internationally renowned for technical innovation, the investment in Research and Development of tensile membrane technology and possessing a worldwide reference list, MakMax personifies tensile membrane expertise, quality and style.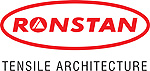 About Ronstan Tensile Architecture:
Ronstan Tensile Architecture provides the architectural/engineering community with end-to-end specialty contracting services, technical expertise and bold imagination that have resulted in some of the world's most intriguing examples of tensile architecture. Ronstan maintains the unique capability to provide comprehensive services for small to midsize projects incorporating principles of tensile architecture, including concept development, design assistance, cable and fitting selection, structural analysis and installation.
Headquartered in Melbourne, Australia, Ronstan Tensile Architecture operates offices internationally.

Fabritecture is an internationally recognised leader in the tensile fabric structure industry, bringing over 70 years experience to every project. From simple architectural shade solutions, to major tensile fabric architecture structures, every Fabritecture custom fabric structure is designed and built to the strictest standards for safety and quality.
Specialising in a range of tensile fabrics, including PTFE, PVC, and ETFE foils, Fabritecture is set apart from competitors by constantly encouraging new and alternative technologies and more efficient methods of environmental sustainability.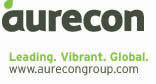 Aurecon (formerly Connell Wagner) is a multi-disciplinary consultancy offering engineering, scientific, management and advisory services to the private and public sector.
Headquartered in Melbourne, Australia we have over 4,000 staff with offices around Australia, New Zealand, South-East Asia as well as the Middle East. With our strength, reach and expertise we are able to provide clients integrated services across all markets, including Advisory, Buildings, Defence, Energy, Industrial, Telecommunications, Transportation, Urban Development and Water & Environment.
Privately owned, the company has an annual turnover of approximately A$600 million, and is currently delivering projects in 50 countries around the world.
Having successfully completed the multi-million dollar Grand Pavilion for Major Projects Victoria and Multiplex, Oasis Tension Structures has the resources to undertake projects of any size and complexity.
Oasis is a multi-award winning business and is the current ACASPA 2011 Overall Winner. Oasis also holds the IFAI 2011 Outstanding Achievement Award for tension structures less than 600sq.m. These, together with numerous other awards, are testament of Oasis's commitment to excellence over a journey lasting many years which continues today.

Miami Stainless is an Australian owned and operated importer and distributor of high quality steel hardware for the shade and sail industries.
Since 2002 Miami Stainless has grown to supply over 2500 products, distributing across Australia and around the world.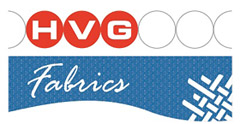 HVG Fabrics is a specialist provider of performance fabrics for outside environments. Screening, shading and protection are key elements and we focus on solutions that offer unique products and services that work in the harsh Australian environment.
We look for differentiated product solutions that offer leading edge technical advantages. We partner with suppliers like Serge Ferrari, Sattler and Alnet who are global leaders in their field and we strive to offer distribution excellence through our national network with an emphasis on product and support 'where you need it, when you want it'.
Innova International Pty Ltd

For over 21 years Innova International (Innova) has been a leader in delivering in delivering to the Australian market high quality and technically superior engineered textiles. With 17 years in partnership with Ferrari S.A. of France, Innova continues to bring into the Australian region leading edge tensile and architectural textiles.
Since the company's inception Innova has sought out the most capable global manufacturers to develop and supply innovative and high quality textiles to a diverse range of industries and manufacturers.
Aeronaut Automation

Manufacturer of Plotter Cutters for the Tension Membrane & Shade Industry
Capabilities:
Aeronaut Automation manufactures automated plotter/cutters with CAD and nestling software to suit a variety of applications, from sail making, sail stringing machines, carbon fibre, rubber and canvas goods, and much more.
Member Profile: See website
Website: www.aeronaut.org