Member Profiles
Current Financial Company Members of LSAA have their company profile listed on the LSAA website and

can submit news, awards and other articles for publication on the website.

Discounted fees apply for Conferences, Seminars and Design Award Entries.

We have a passion for realizing excellence in producing world class lightweight structures.

Members are engaged in the design, fabrication, erection of lightweight structures and

are well supported by material suppliers of fabrics, fittings and cables.
Members with complete service (Design, Engineering, Fabrication, Installation)
Members with predominantly Design, Fabrication and Installation service
Members with predominantly Design and Engineering service
Members with Software and Consulting Service
Members who are predominantly suppliers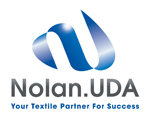 Nolan.UDA is a diverse national supplier of commercial & industrial textiles and associated hardware. The company has seven branches strategically located in capital cities throughout Australia. Each branch housing an independent sales team with inventory to service their specific requirements. Nolan.UDA prides itself on our core business principals: integrity, innovation and value for money.

Tensioned Fabric Design and General Structural Engineering
Wade Design Engineers has over 20 years experience in the design and detailing of tensioned fabric and cable net structures. Our Brisbane based team can assist to provide the technical design aspects of any size project and have completed over 1300 projects ranging from playground shades to airport terminal and stadium roofs.
Pro-Knit Industries Pty Ltd

Pro-Knit Industries Pty Ltd are the leading manufacturer and supplier of 100% monofilament commercial grade knitted shade cloths. From our modern manufacturing facility situated in Brisbane, Queensland, we produce arguably the highest quality premium knitted shade cloth products available in the world today.
Our popular Monotec 370 Series of heavy duty commercial grade shade cloth leads the field in strength, longevity and durability. It is the only locally manufactured 90% UV rated shade cloth available in Australia.
MakMax Australia & Taiyo Membrane Corporation

MakMax Australia is a world leading tensile membrane specialist in the design, fabrication and installation of fabric architecture. MakMax specialise in using PTFE and PVC tensile membranes, pneumatic ETFE foils, Tensotherm translucent membrane roofing and HDPE shade structures creating award winning fabric structures.
Internationally renowned for technical innovation, the investment in Research and Development of tensile membrane technology and possessing a worldwide reference list, MakMax personifies tensile membrane expertise, quality and style.

Gale Pacific is the name in advanced polymer fabrics for high-end commercial and industrial applications. We invented knitted shadecloth in the early 1970s. After several years of testing and development, we launched our first range in 1976. We are now one of the world's largest manufacturers of shadecloth.
Our products are designed to:
Protect people and outdoor living environments from the harmful effects of UV rays and adverse weather conditions.

Improve the efficiency and competitiveness of agriculture through increased crop protection, improved water conservation and better plant yield.

Enhance architectural designs and construction applications.

Fabritecture is an internationally recognised leader in the tensile fabric structure industry, bringing over 70 years experience to every project. From simple architectural shade solutions, to major tensile fabric architecture structures, every Fabritecture custom fabric structure is designed and built to the strictest standards for safety and quality.
Specialising in a range of tensile fabrics, including PTFE, PVC, and ETFE foils, Fabritecture is set apart from competitors by constantly encouraging new and alternative technologies and more efficient methods of environmental sustainability.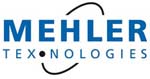 Mehler is a European manufacturer of high quality membrane and fabrics for textile architecture, roofing, sun protection and tents.
In the market for coated fabrics we are among the world's leading companies. Among the brands VALMEX®, POLYMAR® and AIRTEX®
Over 53 million square meters of material will be produced and distributed annually. Over 60 years of development and production experience are the basis of mature products. Ongoing research and development to improve existing composite materials and open up new application areas. A machinery that always corresponds to the latest technology, ensures high and consistent quality of our products.
Aeronaut Automation

Manufacturer of Plotter Cutters for the Tension Membrane & Shade Industry
Capabilities:
Aeronaut Automation manufactures automated plotter/cutters with CAD and nestling software to suit a variety of applications, from sail making, sail stringing machines, carbon fibre, rubber and canvas goods, and much more.
Member Profile: See website
Website: www.aeronaut.org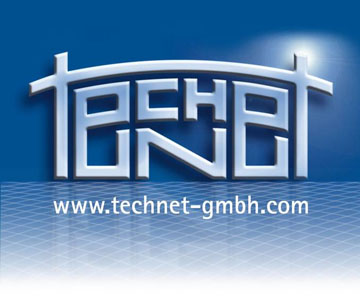 technet GmbH provides software for lightweight structural design.
The generation of free forms, the statical analysis and the subsequent cutting pattern generation is guaranteed by our software.
EASY is a fully comprehensive suite of software modules for the complete design of lightweight structures. Our experienced support team is prepared to help in various ways to optimise your production with technet's software.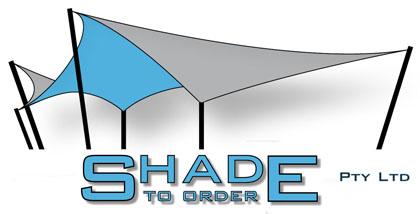 Shade to Order Pty Ltd

We offer a full design service that can include:
Fabric design

Structural & finite element analysis

Steelwork design & Workshop drawings

DA drawings

Computer generated rendered images

Superimposed photographs

Structural engineering design

Scale models
Member Profile: Shade to Order has been manufacturing sails since 1979. We are 100% Australian owned and wherever possible, we use Australian made goods and services.

Osborn Consulting Engineers Pty Ltd is a consulting firm that provides professional engineering services in the disciplines of Structural and Civil Engineering design.
Over a period of more than 30 years Osborn Consulting Engineers has ensured it employs professional and technical staff that provide clients with a service of high quality and standard. We endeavour to find professional solutions to engineering problems that can be practically implemented, achieving the desired outcome for our client. We specialise in residential, commercial, industrial and membrane engineering, documentation and certification.
Having successfully completed the multi-million dollar Grand Pavilion for Major Projects Victoria and Multiplex, Oasis Tension Structures has the resources to undertake projects of any size and complexity.
Oasis is a multi-award winning business and is the current ACASPA 2011 Overall Winner. Oasis also holds the IFAI 2011 Outstanding Achievement Award for tension structures less than 600sq.m. These, together with numerous other awards, are testament of Oasis's commitment to excellence over a journey lasting many years which continues today.