Member Profiles
Current Financial Company Members of LSAA have their company profile listed on the LSAA website and

can submit news, awards and other articles for publication on the website.

Discounted fees apply for Conferences, Seminars and Design Award Entries.

We have a passion for realizing excellence in producing world class lightweight structures.

Members are engaged in the design, fabrication, erection of lightweight structures and

are well supported by material suppliers of fabrics, fittings and cables.
Members with complete service
(Design, Engineering, Fabrication, Installation)

Members with predominantly Design
and Engineering service

Members with Software and Consulting Service

Members with predominantly Design,
Fabrication and Installation service

Members who are predominantly suppliers
The following profiles are in random order.
---

Magryn & Associates Pty Ltd
Magryn and Associates Pty. Ltd. is a small structural and civil engineering consultancy based in Adelaide, South Australia, and undertaking work throughout Australia. We offer design services and expertise in civil and structural engineering, with a specialty in the area of coastal engineering.
We have permanent professional engineers and technical officers/drafters on staff, and specialist engineers contracted as required.
We undertake a large number of designs for shade structures of differing shapes, sizes and configurations. These range from simple shades to large architectural designs, to specialized designs such as barrel vault shades. Shades may be in shadecloth or impermeable PVC membrane.
Generally clients like their shades to be as "free" and "unrestrained" as possible; however, all shades have the common problem that they develop very large internal forces. The balance and restraint of these internal forces requires careful consideration, and all of our shades are computer modelled in three dimensions to reflect their actual performance in the field.
Shade structures are generally designed and fully documented, ready for council certification and construction.
Website: http://www.magryn.com.au/
Back to: LSAA Home or Member Profiles

Serge Ferrari is a manufacturer of flexible composite materials.
Background
1960 - Ferrari family launches first inflatable structures in France.
1974 - Serge Ferrari sets up "Tissage et Enduction Serge Ferrari" unit.
Its purpose is to implement a unique patented technology, Précontraint®.
4 industrial sites in Europe (France - Switzerland - Italy),
commercial and logistical centres in Western & Eastern Europe, United States, Latin America, Pacific Asia and Middle East. Serge Ferrari products are distributed in over 80 countries.
Manufacturing process:
1/ Formulation: Combination of plastics and synthesized products including PVC and acrylic resins, fluorinated polymers
2/ Weaving:Production of continuous high-tenacity polyester multifilaments
3/ Weaving: Assembly of threads into reinforcing support for coating
4/ Coating: Application of formulations to woven support based on Précontraint® technology
5/ Recycling:Texyloop® exclusive process.
The Serge Ferrari blanket brand now embraces Précontraint® Batyline® Soltis® Stamisol® Stamoid® Stamskin® Sign® it Decolit® product family names among others.
Products that meet transversely and complementarily the needs of multiple areas of application: outdoor textiles, furnishing fabrics, marine textiles, building textiles, tents and structures, etc.
A company wholly committed to sustainable development:
> Anticipated application of environmental standards and regulations.
> Industrialisation of Texyloop® composite textile recycling since 2008.
> 1% of turnover is dedicated to reducing the environmental footprint of the company and its products.
Serge Ferrari sas
BP 54 - 38352 La Tour du Pin Cedex - France
33 - 04 74 97 41 33 - 04 74 97 67 20
This email address is being protected from spambots. You need JavaScript enabled to view it. - www.sergeferrari.com
Serge Ferrari is a Platinum Sponsor for the LSAA 2018 Conference and Awards
Back to: LSAA Home or Member Profiles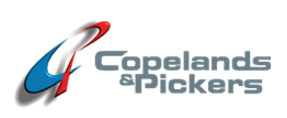 Copelands & Pickers is an Australian owned company that specialises in manufacturing canvas and vinyl goods to satisfy the requirements and needs of individuals and organisations in Australia.Since manufacturing our first product in 1948, Copelands & Pickers now have control over every aspect of production, enabling us to create high quality products using state-of-the-art technology and materials. Copelands & Pickers products are known for their performance and durability, and our expertise and use of only quality materials reinforces our commitment to excellence.
Copelands & Pickers design and custom manufacture shade sails, waterproof PVC membranes and supply complete shade structures to suit both the domestic and commercial market. Our specialty also includes replacement shade sails and covers to suit existing structures and fixings.
We manufacture a wide range of Marquees to suite all budgets and with our experience and use of quality materials Copelands & Pickers marquees are known for their durability. Promotional sign writing to customise your marquee can be arranged.
We offer a range of commercial and heavy duty domestic umbrellas, a wide range of domestic and commercial awnings and sun blinds and have been manufacturing a range of products for Sporting Clubs across Australia for over 60 years.
Corporate branding is also a great way to promote your club or business and Copelands & Pickers can assist form design through to print.
Our very experienced staff coupled with our modern and state of the art design, plotting and cutting systems enable us to develop a product from concept through to full production and even installation if required.
Phone:
(07) 3495 0020
+61 7 3495 0020
Fax:
(07) 3893 1790
+61 7 3893 1790
Email: This email address is being protected from spambots. You need JavaScript enabled to view it.
Website: http://www.copelandspickers.com.au/
Back to: LSAA Home or Member Profiles


Pro-Knit Industries Pty Ltd are the leading manufacturer and supplier of 100% monofilament commercial grade knitted shade cloths. From our modern manufacturing facility situated in Brisbane, Queensland, we produce arguably the highest quality premium knitted shade cloth products available in the world today.
Our popular Monotec 370 Series of heavy duty commercial grade shade cloth leads the field in strength, longevity and durability. It is the only locally manufactured 90% UV rated shade cloth available in Australia.
Our range of Premium quality 100% monofilament shade cloth fabrics are available in a choice of 3.25m and 6.5m widths.
Combining the highest quality UV stabilized raw materials, the latest knitting machine technology and in excess of 80 years experience, we only produce the very best shade cloth fabrics to cover every situation and requirement.
Monotec shade cloth fabrics represent premium Australian quality when compared to alternative choices. And we can individually colour match and tailor our fabric to meet any requirement.
Website: www.monotec.com.au
Back to: LSAA Home or Member Profiles

ABC Products is an established industrial fabrics company offering first class service and superior quality products. Our reputation comes from satisfying our clients needs and providing solutions on time and within budget. We strive to be a partner with our clients aiming to be a 'one-stop-shop' for all their shadecloth, PVC, POLY and other fabric needs.
Founded in 1978 by George Formosa, we have extensive knowledge of every aspect of industrial fabrics & shadecloths. Our experience will save you money. With
products and services suitable to the average guy off the street to other manufacturers and tradespeople, you only need the one number.
ABC Products has it's central administrative office in Glendenning, Sydney NSW, with the ability to service locally and nationally.
We don't install, we just fabricate goods such as shade sails, PVC sails and clear blinds plus a renge of other products. Our focus is on supporting customers and installers in the industry with quality fabrication in the quickest timeframe.
All our products and services are warranted, not only material but workmanship too. We are registered members with the Chamber of Manufacture, ACASPA and LSAA Lightweight Structures Association Australasia.
With our customer base ranging from home users to international corporations, a client is never too small, or too large and every one receives the same gold star service.
Company Website: abc-products.com
Email: This email address is being protected from spambots. You need JavaScript enabled to view it.
Back to: LSAA Home or Member Profiles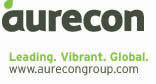 Aurecon (formerly Connell Wagner) is a multi-disciplinary consultancy offering engineering, scientific, management and advisory services to the private and public sector.
Headquartered in Melbourne, Australia we have over 4,000 staff with offices around Australia, New Zealand, South-East Asia as well as the Middle East. With our strength, reach and expertise we are able to provide clients integrated services across all markets, including Advisory, Buildings, Defence, Energy, Industrial, Telecommunications, Transportation, Urban Development and Water & Environment.
Privately owned, the company has an annual turnover of approximately A$600 million, and is currently delivering projects in 50 countries around the world.
The company has received numerous awards for excellence from organisations both inside and outside the engineering industry and was voted "best large engineering firm" in the inaugural BRW-St.George Client Choice Awards.
Website: www.aurecongroup.com

Articles on this website:
Back to: LSAA Home or Member Profiles

Taylor Thomson Whitting Pty Ltd
Taylor Thomson Whitting (TTW) is a wholly owned Australian company providing Consultancy Engineering Services to Australia and Asia, since 1958.
Our six offices provide clients with a wide range of specialised services in Structural, Civil, Facade and Traffic Engineering.
With over 150 staff our core philosophy is to provide service that is: Client oriented, Practical and economical, Innovative
Recently completed projects include:
Macquarie Bank, 50 Martin Place - Sydney 2015
Australian War Memorial, Anzac Hall – Canberra 2015
Chatswood Interchange, transport hub with high rise towers – Sydney 2014
Tasmanian Museum & Art Gallery – Hobart 2013
The Star, Star City Casino – Pyrmont 2013
Website: www.ttw.com.au
Some articles on this website:
Back to: LSAA Home or Member Profiles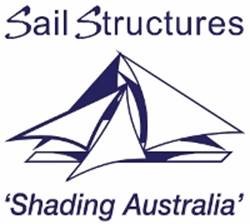 Sail Structures was formed in 1988 in conjunction with Port Douglas Sailmakers and initially manufactured high quality yacht sails. Using our Sailmaking experience we began to manufacture tensioned fabric membranes for architectural use when the industry was in its infancy.
Being one of only a handful of suppliers in the country with the skills to fabricate these speciality products in the early 90s we quickly gained a reputation within our industry for our ability to supply these first class structures in a quality second to none.
As the industry rapidly expanded over the next 20 years we lead the way by constantly researching and developing our products. Using the latest technology available such as CAD Software specialised high quality fabrics and hardware, modern patenting systems and outstanding staff we now specialise solely in the high end architectural membrane market.
The results speak for themselves – we are recognised as the market leader in North Queensland supplying basically every high profile project in the region. Many of these have gone on to be judged award winners in State, National and International Awards. We are recognised as the only award winner to manufacture and install shade sails in Cairns. We are also the only fully qualified sailmakers that manufacture and install shade sails in Cairns.
We manufacture all our tensioned membranes and shade sails using the latest cutting edge technology from a modern purpose built sail loft and now service clients through Queensland as well as interstate and overseas.
Website: www.sailstructures.com.au
Email This email address is being protected from spambots. You need JavaScript enabled to view it.
Mob: 0419 595 134
Back to: LSAA Home or Member Profiles

Fabritecture is a specialist contractor for bespoke fabric structures & tensile architecture. We provide project management for design, supply, fabrication and installation, including ETFE, PTFE & PVC membranes.
Often, we work with builders & architects who struggle to find contractors to complete the works for projects that combine steel & other forms of cladding.
Every Fabritecture structure is designed and built to the strictest standards for safety, quality, and sustainability. Our focus is on customer satisfaction, innovation of new and alternative technologies, and developing more efficient methods of environmental sustainability.
Fabritecture is a wholly-owned subsidiary of the Alexander Pacific Group (APG). APG businesses currently employ over 60 people and have offices in Australia, USA, the Middle East, Singapore and Hong Kong.
Website: www.fabritecture.com
Some Articles on the LSAA website:
Back to: LSAA Home or Member Profiles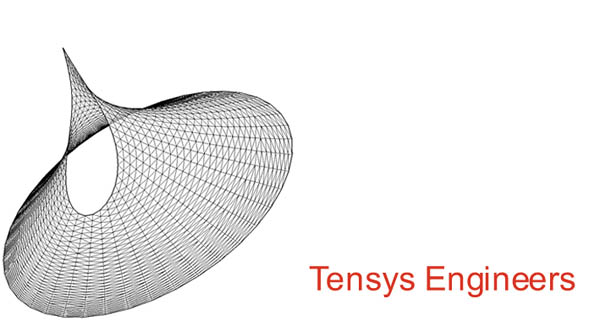 Tensys Engineers provide the full range of engineering and analysis services necessary for the design, fabrication, project management and installation of lightweight tensioned fabric, cable net and facade structures.
Our clients range from consulting structural engineers and architects during the initial design phase of a project to membrane contractors for the production of fabrication and installation information.
The design capability of the Tensys Engineers team is complemented by many years of practical contracting experience. Coupled with the long-established analytical expertise of Tensys Consultants (located in Bath, UK), this qualifies them uniquely to assist in all phases of the development of a project from concept to installation.
The particular tasks that we undertake include:
Concept Form and Design

Shape Finding

Load Analysis

Detail Design of Support Structure in Steel or other Materials

Membrane Patterning Membrane and Steel Fabrication Drawings

Tender Documentation for Fabric Structure

Tender Assessment

Project Management of Fabric Structure Contracts

Supervision and Control of Fabric Structure Contracts on behalf of Client

Inspection and Valuation Reports for New and Existing Structures
From offices in Melbourne, Australia, Tensys Engineers have wide experience of working in the Asian, Middle East and US region.
The range of design and contracting experience offered by Tensys Engineers as an independent consultancy is unique, and is now available for projects worldwide.
Tensys Engineers Pty Ltd
7/340 Gore Street
Fitzroy 3065
Australia
T: +61 (0) 3 9416 0066
F: +61 (0) 3 9416 3766
E: This email address is being protected from spambots. You need JavaScript enabled to view it.
Website: www.tensys.com
Some Articles on this website:
Peter Lim wins ING-IABSE Award

Tensys wins ASI Award

Engineering for 60 Margaret St Project
Contribution to Metricon Stadium - Carrara
Engineering for roof of Skilled Stadium, Robina, Qld.
Wintergarden Art Facade - LSAA 2013 Design Awards - Award of Excellence
Listen Out Festival - LSAA 2013 Design Awards - Award of Excellence
Back to: LSAA Home or Member Profiles

Hiraoka Architectural Structure Fabrics are designed to provide outstanding performance and aesthetic beauty. These fabrics are the result of 30 years of innovation and technical leadership in the architectural structure market.
Hiraoka pioneered the development of PVDF surface coatings, anti-stain technology utilizing photocatalysts, flame resistant technology and weathering resistance to provide an outstanding service life.
Hiraoka Architectural Structure Fabrics are available in a range of fabric constructions to suit medium to large scale fabric structures. Highly translucent materials are also available.
Hiraoka are now located at 2/37 Rimfire Drive, Hallam, Victoria, 3803
Phone changed to: (03) 8795 7322. (November 2012)
Website: www.hiraoka.com.au
Hiraoka is the LSAA 2018 Design Awards / Dinner Sponsor
Links to articles on this website:
Material supplied for Project: 60 Margaret Street, Sydney
Back to: LSAA Home or Member Profiles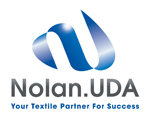 Nolan.UDA is a diverse national supplier of commercial & industrial textiles and associated hardware. The company has seven branches strategically located in capital cities throughout Australia. Each branch housing an independent sales team with inventory to service their specific requirements. Nolan.UDA prides itself on our core business principals: integrity, innovation and value for money.
Over many years, Nolan.UDA has established a solid and reputable network of trading partners around the world. These suppliers provide the comprehensive portfolio of products currently available. Each product has been put through rigorous testing to ensure performance, longevity and customer satisfaction.
Website: www.nolanuda.com.au
Back to: LSAA Home or Member Profiles