Member Profiles
Current Financial Company Members of LSAA can have their company profile listed on the LSAA website.

Such members will enjoy the ability to submit news, awards and other articles for publication on the website.

Discounted fees apply for Conferences, Seminars and Design Award Entries.

Note that some members may provide a broad range of services.

Members of the LSAA have a passion for realizing excellence in producing world class lightweight structures.

Members are engaged in the design, fabrication, erection of lightweight structures.

We are also well supported by a number of material suppliers of fabrics and hardware such as cables.
Welcome to our new members:
Sail Structures (Cairns), Pattons, Create Ltd (NZ), Copelands & Pickers and Miami Stainless

and welcome back ABC Products and Oasis Tension Structures

Members with complete service (Design, Engineering, Fabrication, Installation)
Members with predominantly Design, Fabrication and Installation service
Members with predominantly Design and Engineering service
Members with Software and Consulting Service
Members who are predominantly suppliers
The Shann Group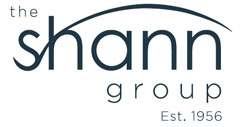 The Shann Group is a leading distributor and importer of high quality technical and industrial textiles designed specifically for use in blind and awning, digital print, architectural and commercial shade structures.
The Shann Group are the sole distributor for the world renown Mehler Texnologies range of tensile architecture materials and, with more than 15,000 square meters of warehouse space across eight locations in Australia and New Zealand, The Shann Group is supported by strong infrastructure and a dedicated service proposition in every branch office.

Taylor Thomson Whitting Pty Ltd
Taylor Thomson Whitting (TTW) is a wholly owned Australian company providing Consultancy Engineering Services to Australia and Asia, since 1958.
Our six offices provide clients with a wide range of specialised services in Structural, Civil, Facade and Traffic Engineering.
With over 150 staff our core philosophy is to provide service that is: Client oriented, Practical and economical, Innovative
Recently completed projects include:
Macquarie Bank, 50 Martin Place - Sydney 2015
Australian War Memorial, Anzac Hall – Canberra 2015

Serge Ferrari is a manufacturer of flexible composite materials.
Background
1960 - Ferrari family launches first inflatable structures in France.
1974 - Serge Ferrari sets up "Tissage et Enduction Serge Ferrari" unit.
Its purpose is to implement a unique patented technology, Précontraint®.
4 industrial sites in Europe (France - Switzerland - Italy),
commercial and logistical centres in Western & Eastern Europe, United States, Latin America, Pacific Asia and Middle East. Serge Ferrari products are distributed in over 80 countries.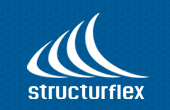 Structurflex NZ Pty Ltd
From humble beginnings over 70 years ago as a sail making company under the name of Sails and Covers Ltd, today Structurflex is an industry-leading fabric engineering and design firm with headquarters in New Zealand and offices in Kuala Lumpur, Brisbane, Dubai and Kansas City.
Extensive experience in the handling of specialised fabric materials, combined with the introduction of manufacturing techniques suited to fabric engineering, enabled the company to expand into other markets, and in 1981 Structurflex was formed.
Today Structurflex services the Transport, Architectural, Environmental and Promotional markets and has separate, specialised divisions for each.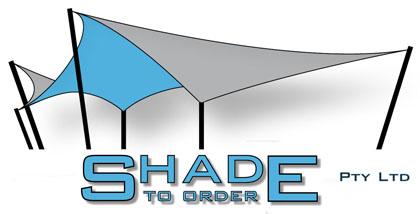 Shade to Order Pty Ltd

Capabilities:
We offer a full design service that can include:
Fabric design

Structural & finite element analysis

Steelwork design & Workshop drawings

DA drawings

Computer generated rendered images

Superimposed photographs

Structural engineering design

Scale models
Member Profile: Shade to Order has been manufacturing sails since 1979. We are 100% Australian owned and wherever possible, we use Australian made goods and services.