Member Profiles
Current Financial Company Members of LSAA have their company profile listed on the LSAA website and

can submit news, awards and other articles for publication on the website.

Discounted fees apply for Conferences, Seminars and Design Award Entries.

We have a passion for realizing excellence in producing world class lightweight structures.

Members are engaged in the design, fabrication, erection of lightweight structures and

are well supported by material suppliers of fabrics, fittings and cables.
Members with complete service
(Design, Engineering, Fabrication, Installation)

Members with predominantly Design
and Engineering service

Members with Software and Consulting Service

Members with predominantly Design,
Fabrication and Installation service

Members who are predominantly suppliers
The following profiles are in random order.
---

ProRig Hardware Pty Ltd (ProRig Hardware) is a specialist importer and wholesale supplier of quality stainless steel hardware and wire rope for the structural, shade, balustrade and marine industries.
ProRig Hardware's core range of stainless steel hardware, wire balustrade systems and wire rope products are marketed and sold under the ProRig® brand name. ProRig Hardware also distributes its handrail products under the ProRail® brand name, and hand swaging tools under the Croc® brand name and a limited range of economy stainless steel products under the Econ brand name.
In 2017 ProRig Hardware became the sole Australian & New Zealand distributor of Blue Wave stainless steel hardware. Blue Wave Wire Design Systems products are suitable for a variety of tensile architecture structures, including fabric structures, bracing and suspension bridges. Manufactured in Denmark, Blue Wave delivers the highest standard of product quality, with the ability to work with your engineers to custom design unique fittings for tensile structures.
Product capabilities:
Wire rope ranging from 2mm to 36mm

Fittings with threads from M5 to M52

Supplier of wire rope from Lloyds approved manufacturer
ProRig Hardware products are suitable for tensile applications such as:
Suspension bridges and shade

Braces and trusses

Fabric architecture and weather proof structures

Catenary lighting

Facades

Landscaping and greenwall

Signage & decorations
For more information, visit www.prorig.com.au or www.bluewave.com.au
ProRig Hardware, sole supplier of Blue Wave hardware is a Silver Sponsor for the LSAA 2018 Conference and Design Awards.

Hiraoka Architectural Structure Fabrics are designed to provide outstanding performance and aesthetic beauty. These fabrics are the result of 30 years of innovation and technical leadership in the architectural structure market.
Hiraoka pioneered the development of PVDF surface coatings, anti-stain technology utilizing photocatalysts, flame resistant technology and weathering resistance to provide an outstanding service life.
Hiraoka Architectural Structure Fabrics are available in a range of fabric constructions to suit medium to large scale fabric structures. Highly translucent materials are also available.
Hiraoka are now located at 2/37 Rimfire Drive, Hallam, Victoria, 3803
Phone changed to: (03) 8795 7322. (November 2012)
Website: www.hiraoka.com.au
Hiraoka is the LSAA 2018 Design Awards / Dinner Sponsor
Links to articles on this website:
Material supplied for Project: 60 Margaret Street, Sydney
Back to: LSAA Home or Member Profiles
Aeronaut Automation

Manufacturer of Plotter Cutters for the Tension Membrane & Shade Industry
Capabilities:
Aeronaut Automation manufactures automated plotter/cutters with CAD and nestling software to suit a variety of applications, from sail making, sail stringing machines, carbon fibre, rubber and canvas goods, and much more.
Member Profile: See website
Website: www.aeronaut.org
Back to: LSAA Home or Member Profiles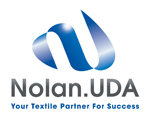 Nolan.UDA is a diverse national supplier of commercial & industrial textiles and associated hardware. The company has seven branches strategically located in capital cities throughout Australia. Each branch housing an independent sales team with inventory to service their specific requirements. Nolan.UDA prides itself on our core business principals: integrity, innovation and value for money.
Over many years, Nolan.UDA has established a solid and reputable network of trading partners around the world. These suppliers provide the comprehensive portfolio of products currently available. Each product has been put through rigorous testing to ensure performance, longevity and customer satisfaction.
Website: www.nolanuda.com.au
Back to: LSAA Home or Member Profiles

Taylor Thomson Whitting Pty Ltd
Taylor Thomson Whitting (TTW) is a wholly owned Australian company providing Consultancy Engineering Services to Australia and Asia, since 1958.
Our six offices provide clients with a wide range of specialised services in Structural, Civil, Facade and Traffic Engineering.
With over 150 staff our core philosophy is to provide service that is: Client oriented, Practical and economical, Innovative
Recently completed projects include:
Macquarie Bank, 50 Martin Place - Sydney 2015
Australian War Memorial, Anzac Hall – Canberra 2015
Chatswood Interchange, transport hub with high rise towers – Sydney 2014
Tasmanian Museum & Art Gallery – Hobart 2013
The Star, Star City Casino – Pyrmont 2013
Website: www.ttw.com.au
Some articles on this website:
Back to: LSAA Home or Member Profiles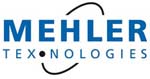 Mehler is a European manufacturer of high quality membrane and fabrics for textile architecture, roofing, sun protection and tents.
In the market for coated fabrics we are among the world's leading companies. Among the brands VALMEX®, POLYMAR® and AIRTEX® Over 53 million square meters of material will be produced and distributed annually. Over 60 years of development and production experience are the basis of mature products. Ongoing research and development to improve existing composite materials and open up new application areas. A machinery that always corresponds to the latest technology, ensures high and consistent quality of our products.
The lively dialogue with planners, producers and processors from different sectors and industries testifies to a close and trusting cooperation.
The Mehler website https://www.mehgies.com/en/index.php and Textile structures
A number of case studies including a facade for a shopping centre, a wedding tent, a large water amusement park, a sports complex, and toll plaza are shown in the following PDF document: Case Studies 2010a.pdf (1.4Mb)
Other case studies can be found HERE
Mehler have been major sponsors of LSAA Conferences including Platinum Sponsor in 2013 at Auckland and Gold Sponsors in 2016 at Melbourne.
For Australian Enquiries Ph 0416 256 219
Back to: LSAA Home or Member Profiles

Serge Ferrari is a manufacturer of flexible composite materials.
Background
1960 - Ferrari family launches first inflatable structures in France.
1974 - Serge Ferrari sets up "Tissage et Enduction Serge Ferrari" unit.
Its purpose is to implement a unique patented technology, Précontraint®.
4 industrial sites in Europe (France - Switzerland - Italy),
commercial and logistical centres in Western & Eastern Europe, United States, Latin America, Pacific Asia and Middle East. Serge Ferrari products are distributed in over 80 countries.
Manufacturing process:
1/ Formulation: Combination of plastics and synthesized products including PVC and acrylic resins, fluorinated polymers
2/ Weaving:Production of continuous high-tenacity polyester multifilaments
3/ Weaving: Assembly of threads into reinforcing support for coating
4/ Coating: Application of formulations to woven support based on Précontraint® technology
5/ Recycling:Texyloop® exclusive process.
The Serge Ferrari blanket brand now embraces Précontraint® Batyline® Soltis® Stamisol® Stamoid® Stamskin® Sign® it Decolit® product family names among others.
Products that meet transversely and complementarily the needs of multiple areas of application: outdoor textiles, furnishing fabrics, marine textiles, building textiles, tents and structures, etc.
A company wholly committed to sustainable development:
> Anticipated application of environmental standards and regulations.
> Industrialisation of Texyloop® composite textile recycling since 2008.
> 1% of turnover is dedicated to reducing the environmental footprint of the company and its products.
Serge Ferrari sas
BP 54 - 38352 La Tour du Pin Cedex - France
33 - 04 74 97 41 33 - 04 74 97 67 20
This email address is being protected from spambots. You need JavaScript enabled to view it. - www.sergeferrari.com
Serge Ferrari is a Platinum Sponsor for the LSAA 2018 Conference and Awards
Back to: LSAA Home or Member Profiles