Member Profiles
Current Financial Company Members of LSAA have their company profile listed on the LSAA website and

can submit news, awards and other articles for publication on the website.

Discounted fees apply for Conferences, Seminars and Design Award Entries.

We have a passion for realizing excellence in producing world class lightweight structures.

Members are engaged in the design, fabrication, erection of lightweight structures and

are well supported by material suppliers of fabrics, fittings and cables.
Members with complete service (Design, Engineering, Fabrication, Installation)
Members with predominantly Design, Fabrication and Installation service
Members with predominantly Design and Engineering service
Members with Software and Consulting Service
Members who are predominantly suppliers

SEMF Pty Ltd is a multi-disciplinary engineering, scientific and management company that provides consultancy and management skills for all facets of construction projects. We provide complete sustainable solutions – from initial planning, design, construction and facilities management by ensuring that we plan and act for the long-term good of our customers, our partners and our community.
We also strive to be sustainable in all that we do, by ensuring that we plan and act for the long-term good of our customers, our partners and our community.

Taylor Thomson Whitting Pty Ltd
Taylor Thomson Whitting (TTW) is a wholly owned Australian company providing Consultancy Engineering Services to Australia and Asia, since 1958.
Our six offices provide clients with a wide range of specialised services in Structural, Civil, Facade and Traffic Engineering.
With over 150 staff our core philosophy is to provide service that is: Client oriented, Practical and economical, Innovative
Recently completed projects include:
Macquarie Bank, 50 Martin Place - Sydney 2015
Australian War Memorial, Anzac Hall – Canberra 2015
Chatswood Interchange, transport hub with high rise towers – Sydney 2014
Tasmanian Museum & Art Gallery – Hobart 2013
The Star, Star City Casino – Pyrmont 2013

Fabritecture is an internationally recognised leader in the tensile fabric structure industry, bringing over 70 years experience to every project. From simple architectural shade solutions, to major tensile fabric architecture structures, every Fabritecture custom fabric structure is designed and built to the strictest standards for safety and quality.
Specialising in a range of tensile fabrics, including PTFE, PVC, and ETFE foils, Fabritecture is set apart from competitors by constantly encouraging new and alternative technologies and more efficient methods of environmental sustainability.


As one of the leading shadecloth manufacturers for sun shade sails and many other uses in the world, Polyfab, has sales operations in Australasia , the Middle East and the USA with distribution arrangements in Asia and Europe. Polyfab has one of the most extensive ranges of shadecloth fabrics in the world and is recognised as being at the forefront of shadecloth development especially for sun shade sails.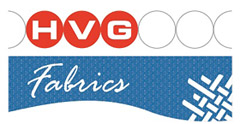 HVG Fabrics is a specialist provider of performance fabrics for outside environments. Screening, shading and protection are key elements and we focus on solutions that offer unique products and services that work in the harsh Australian environment.
We look for differentiated product solutions that offer leading edge technical advantages. We partner with suppliers like Serge Ferrari, Sattler and Alnet who are global leaders in their field and we strive to offer distribution excellence through our national network with an emphasis on product and support 'where you need it, when you want it'.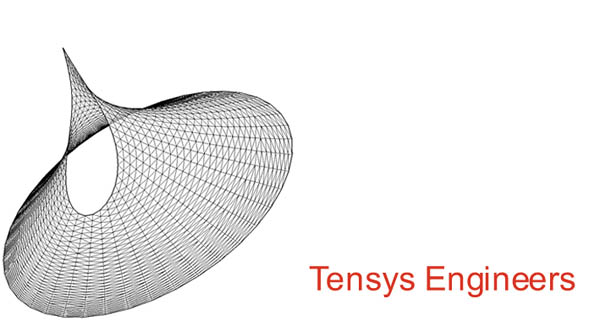 Tensys Engineers provide the full range of engineering and analysis services necessary for the design, fabrication, project management and installation of lightweight tensioned fabric, cable net and facade structures.
Our clients range from consulting structural engineers and architects during the initial design phase of a project to membrane contractors for the production of fabrication and installation information.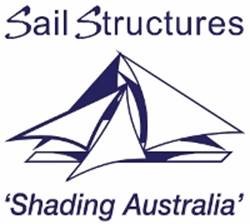 Sail Structures was formed in 1988 in conjunction with Port Douglas Sailmakers and initially manufactured high quality yacht sails. Using our Sailmaking experience we began to manufacture tensioned fabric membranes for architectural use when the industry was in its infancy.
Being one of only a handful of suppliers in the country with the skills to fabricate these speciality products in the early 90s we quickly gained a reputation within our industry for our ability to supply these first class structures in a quality second to none.