Member Profiles
Current Financial Company Members of LSAA have their company profile listed on the LSAA website and

can submit news, awards and other articles for publication on the website.

Discounted fees apply for Conferences, Seminars and Design Award Entries.

We have a passion for realizing excellence in producing world class lightweight structures.

Members are engaged in the design, fabrication, erection of lightweight structures and

are well supported by material suppliers of fabrics, fittings and cables.
Members with complete service (Design, Engineering, Fabrication, Installation)
Members with predominantly Design, Fabrication and Installation service
Members with predominantly Design and Engineering service
Members with Software and Consulting Service
Members who are predominantly suppliers
Pro-Knit Industries Pty Ltd

Pro-Knit Industries Pty Ltd are the leading manufacturer and supplier of 100% monofilament commercial grade knitted shade cloths. From our modern manufacturing facility situated in Brisbane, Queensland, we produce arguably the highest quality premium knitted shade cloth products available in the world today.
Our popular Monotec 370 Series of heavy duty commercial grade shade cloth leads the field in strength, longevity and durability. It is the only locally manufactured 90% UV rated shade cloth available in Australia.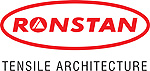 About Ronstan Tensile Architecture:
Ronstan Tensile Architecture provides the architectural/engineering community with end-to-end specialty contracting services, technical expertise and bold imagination that have resulted in some of the world's most intriguing examples of tensile architecture. Ronstan maintains the unique capability to provide comprehensive services for small to midsize projects incorporating principles of tensile architecture, including concept development, design assistance, cable and fitting selection, structural analysis and installation.
Headquartered in Melbourne, Australia, Ronstan Tensile Architecture operates offices internationally.

Fabritecture is an internationally recognised leader in the tensile fabric structure industry, bringing over 70 years experience to every project. From simple architectural shade solutions, to major tensile fabric architecture structures, every Fabritecture custom fabric structure is designed and built to the strictest standards for safety and quality.
Specialising in a range of tensile fabrics, including PTFE, PVC, and ETFE foils, Fabritecture is set apart from competitors by constantly encouraging new and alternative technologies and more efficient methods of environmental sustainability.

Tensioned Fabric Design and General Structural Engineering
Wade Design Engineers has over 20 years experience in the design and detailing of tensioned fabric and cable net structures. Our Brisbane based team can assist to provide the technical design aspects of any size project and have completed over 1300 projects ranging from playground shades to airport terminal and stadium roofs.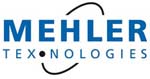 Mehler is a European manufacturer of high quality membrane and fabrics for textile architecture, roofing, sun protection and tents.
In the market for coated fabrics we are among the world's leading companies. Among the brands VALMEX®, POLYMAR® and AIRTEX®
Over 53 million square meters of material will be produced and distributed annually. Over 60 years of development and production experience are the basis of mature products. Ongoing research and development to improve existing composite materials and open up new application areas. A machinery that always corresponds to the latest technology, ensures high and consistent quality of our products.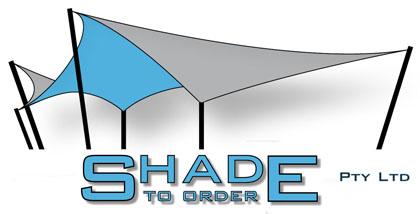 Shade to Order Pty Ltd

We offer a full design service that can include:
Fabric design

Structural & finite element analysis

Steelwork design & Workshop drawings

DA drawings

Computer generated rendered images

Superimposed photographs

Structural engineering design

Scale models
Member Profile: Shade to Order has been manufacturing sails since 1979. We are 100% Australian owned and wherever possible, we use Australian made goods and services.

ABC Products is an established industrial fabrics company offering first class service and superior quality products. Our reputation comes from satisfying our clients needs and providing solutions on time and within budget. We strive to be a partner with our clients aiming to be a 'one-stop-shop' for all their shadecloth, PVC, POLY and other fabric needs.

Founded in 1978 by George Formosa, we have extensive knowledge of every aspect of industrial fabrics & shadecloths. Our experience will save you money. With
products and services suitable to the average guy off the street to other manufacturers and tradespeople, you only need the one number.
ABC Products has it's central administrative office in Glendenning, Sydney NSW, with the ability to service locally and nationally.