Member Profiles
Current Financial Company Members of LSAA can have their company profile listed on the LSAA website.

Such members will enjoy the ability to submit news, awards and other articles for publication on the website.

Discounted fees apply for Conferences, Seminars and Design Award Entries.

Note that some members may provide a broad range of services.

Members of the LSAA have a passion for realizing excellence in producing world class lightweight structures.

Members are engaged in the design, fabrication, erection of lightweight structures.

We are also well supported by a number of material suppliers of fabrics and hardware such as cables.
Welcome to our new members:
Sail Structures (Cairns), Pattons, Create Ltd (NZ), Copelands & Pickers and Miami Stainless

and welcome back ABC Products and Oasis Tension Structures

Members with complete service (Design, Engineering, Fabrication, Installation)
Members with predominantly Design, Fabrication and Installation service
Members with predominantly Design and Engineering service
Members with Software and Consulting Service
Members who are predominantly suppliers


As one of the leading shadecloth manufacturers for sun shade sails and many other uses in the world, Polyfab, has sales operations in Australasia , the Middle East and the USA with distribution arrangements in Asia and Europe. Polyfab has one of the most extensive ranges of shadecloth fabrics in the world and is recognised as being at the forefront of shadecloth development especially for sun shade sails. Recent developments mean that they now have a range of shadecloth which ticks all the boxes. Excellent UVR block , heavy metal and phthalate free, A full range of FR products using non halogenated FR additives for long life and durability, and all with one of the greatest choice in colours and all products are 100% recyclable. These products are easily recognisable under the well known brand names of PolyFX ,Comshadeand Architec 400.

Fabritecture is an internationally recognised leader in the tensile fabric structure industry, bringing over 70 years experience to every project. From simple architectural shade solutions, to major tensile fabric architecture structures, every Fabritecture custom fabric structure is designed and built to the strictest standards for safety and quality.
Specialising in a range of tensile fabrics, including PTFE, PVC, and ETFE foils, Fabritecture is set apart from competitors by constantly encouraging new and alternative technologies and more efficient methods of environmental sustainability.
With offices in Australia, USA, Hong Kong, and Singapore, Fabritecture is committed to hiring the best and brightest in the industry, who share a passion for quality and customer satisfaction.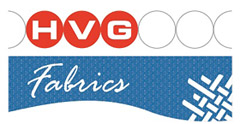 HVG Fabrics is a specialist provider of performance fabrics for outside environments. Screening, shading and protection are key elements and we focus on solutions that offer unique products and services that work in the harsh Australian environment.
We look for differentiated product solutions that offer leading edge technical advantages. We partner with suppliers like Serge Ferrari, Sattler and Alnet who are global leaders in their field and we strive to offer distribution excellence through our national network with an emphasis on product and support 'where you need it, when you want it'.

Serge Ferrari is a manufacturer of flexible composite materials.
Background
1960 - Ferrari family launches first inflatable structures in France.
1974 - Serge Ferrari sets up "Tissage et Enduction Serge Ferrari" unit.
Its purpose is to implement a unique patented technology, Précontraint®.
4 industrial sites in Europe (France - Switzerland - Italy),
commercial and logistical centres in Western & Eastern Europe, United States, Latin America, Pacific Asia and Middle East. Serge Ferrari products are distributed in over 80 countries.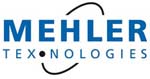 Mehler is a European manufacturer of high quality membrane and fabrics for textile architecture, roofing, sun protection and tents.
In the market for coated fabrics we are among the world's leading companies. Among the brands VALMEX®, POLYMAR® and AIRTEX®
Over 53 million square meters of material will be produced and distributed annually. Over 60 years of development and production experience are the basis of mature products. Ongoing research and development to improve existing composite materials and open up new application areas. A machinery that always corresponds to the latest technology, ensures high and consistent quality of our products.