Member Profiles
Current Financial Company Members of LSAA have their company profile listed on the LSAA website and

can submit news, awards and other articles for publication on the website.

Discounted fees apply for Conferences, Seminars and Design Award Entries.

We have a passion for realizing excellence in producing world class lightweight structures.

Members are engaged in the design, fabrication, erection of lightweight structures and

are well supported by material suppliers of fabrics, fittings and cables.
Members with complete service
(Design, Engineering, Fabrication, Installation)

Members with predominantly Design
and Engineering service

Members with Software and Consulting Service

Members with predominantly Design,
Fabrication and Installation service

Members who are predominantly suppliers
The following profiles are in random order.
---

Osborn Consulting Engineers Pty Ltd is a consulting firm that provides professional engineering services in the disciplines of Structural and Civil Engineering design.
Over a period of more than 30 years Osborn Consulting Engineers has ensured it employs professional and technical staff that provide clients with a service of high quality and standard. We endeavour to find professional solutions to engineering problems that can be practically implemented, achieving the desired outcome for our client. We specialise in residential, commercial, industrial and membrane engineering, documentation and certification.
We have maintained our interest in the technical challenges of structural engineering by developing specialist expertise in the following areas:
Fabric Structures: Osborn Consulting Engineers is one of the major players in this field in Australia. Our experience ranges from highly decorative and prestigeous teflon coated fibreglass structures, to acres of hail netting over orchards and cattle feed lots.
Website: www.osbornconsulting.com.au
Back to: LSAA Home or Member Profiles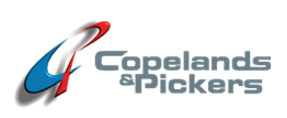 Copelands & Pickers is an Australian owned company that specialises in manufacturing canvas and vinyl goods to satisfy the requirements and needs of individuals and organisations in Australia.Since manufacturing our first product in 1948, Copelands & Pickers now have control over every aspect of production, enabling us to create high quality products using state-of-the-art technology and materials. Copelands & Pickers products are known for their performance and durability, and our expertise and use of only quality materials reinforces our commitment to excellence.
Copelands & Pickers design and custom manufacture shade sails, waterproof PVC membranes and supply complete shade structures to suit both the domestic and commercial market. Our specialty also includes replacement shade sails and covers to suit existing structures and fixings.
We manufacture a wide range of Marquees to suite all budgets and with our experience and use of quality materials Copelands & Pickers marquees are known for their durability. Promotional sign writing to customise your marquee can be arranged.
We offer a range of commercial and heavy duty domestic umbrellas, a wide range of domestic and commercial awnings and sun blinds and have been manufacturing a range of products for Sporting Clubs across Australia for over 60 years.
Corporate branding is also a great way to promote your club or business and Copelands & Pickers can assist form design through to print.
Our very experienced staff coupled with our modern and state of the art design, plotting and cutting systems enable us to develop a product from concept through to full production and even installation if required.
Phone:
(07) 3495 0020
+61 7 3495 0020
Fax:
(07) 3893 1790
+61 7 3893 1790
Email: This email address is being protected from spambots. You need JavaScript enabled to view it.
Website: http://www.copelandspickers.com.au/
Back to: LSAA Home or Member Profiles