Houston's Village Green was transformed in February into a vibrant "destination for play" with the completion of a new Catenary Lighting solution by Ronstan Tensile Architecture.
Discovery Green is a 12-acre park in the heart of downtown Houston, Texas that opened to the public in April 2008. The park was transformed from an undeveloped, concrete eyesore into a beautiful and vibrant destination adjacent to the George R. Brown Convention Centre re-defining the Houston downtown and instilling a new civic pride in the city. In preparation for the 2017 Super Bowl, the City of Houston chose a Ronstan Catenary Lighting System to create an open outdoor pedestrian area that would become "Super Bowl El Centro" and a focal point for the city's Super Bowl related play activities.
The Avenida de las Americas at the East end of the Green was reduced from eight lanes to three creating space for a landscaped pedestrian mall and forecourt for the convention centre. Landscape designers, SWA Group, chose a Ronstan Linear Grid Catenary Lighting feature to light and define an outdoor seating and eating area. The structure allowed the lighting designers to play with the mood and create a unique and welcoming atmosphere underneath a transparent ceiling. The Ronstan scope included the design and analysis of the cable net, manufacture and supply of all cable net components and supervision of the installation.
Catenary Lighting is based on "less is more". The cables allow light to be focussed in areas that need it, leaving other places in darkness and building character, something conventional lighting struggles to achieve. In this way people can be guided to safer areas, with light spill reduced to minimize light pollution and energy consumption.
Ronstan Tensile Architecture understands stainless steel cables, cable grids, nets and structures and are expert at the implementation of complete catenary lighting systems that complement the surrounding architecture.
To read more about the project click here or download our full Catenary Lighting Catalogue.
W: www.RonstanTensileArch.com
E: This email address is being protected from spambots. You need JavaScript enabled to view it.
T: +1300 131 520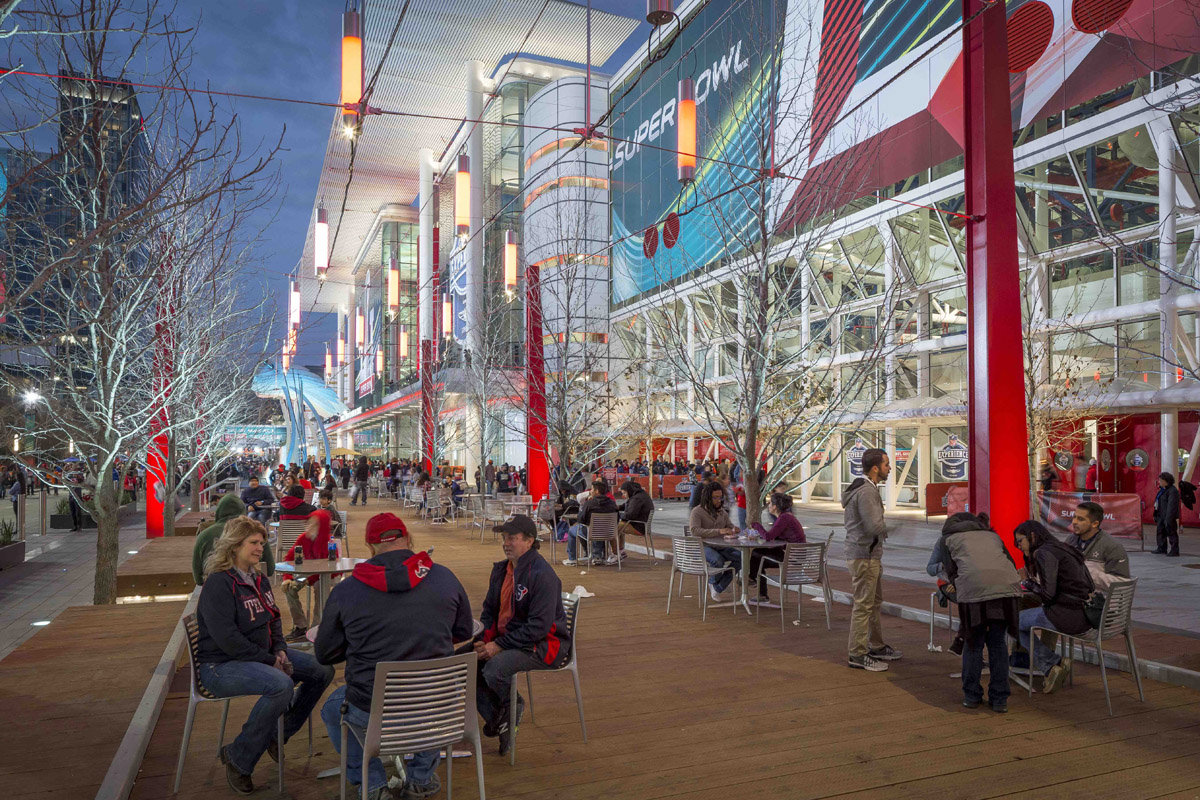 Miami Stainless is proud to announce that we are the newly appointed distributor of the quality Blue Wave Rigging Hardware product range for Australia and New Zealand.
Blue Wave Wire Design System products are stainless steel and are manufactured to exacting tolerances and are specified worldwide for a variety of tensile architectural structures, including fabric structures, bracing, suspension bridges, catenary and green wall projects.
Manufactured in Denmark, Blue Wave has an 85 year history of delivering the highest standard of product quality and the ability to work with your engineers to custom design unique tensile structures. The Blue Wave in house product engineer can provide necessary test reports on request.
This extensive range includes tensile architecture wire design systems with hardware to suit wire diameters up to 36mm and thread sizes up to M52. Roll swaged cable assemblies can be manufactured in house according to your required length and specification.
Product information can be obtained by calling our Blue Wave Hardware specialist Mr Erik Lorentzen on his direct phone line on 07 5535 5055 or by emailing This email address is being protected from spambots. You need JavaScript enabled to view it.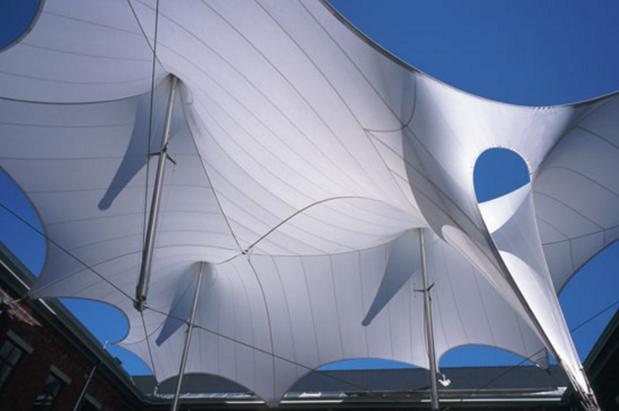 At the 2016 LSAA Conference held at the Monash University of Art, Design and Architecture (MADA), Peter was presented with an Honorary Life Member trophy for his outstanding and long contribution to the LSAA. In particular Peter has been a driving force in the realization of the technical programs of many of our previous Conferences.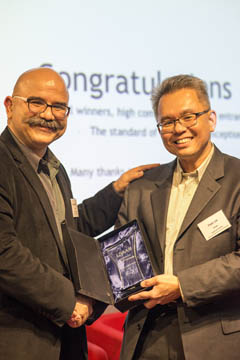 Peter Lim is a director of Tensys and working in the field of lightweight structures and space frames for the past 25 years. His expertise and experience is not only in design but also project management, execution and delivery of these unique complex geometric structures internationally

He is a recipient of the The Indian National Group (ING) of International Association for Bridge and Structural Engineering (IABSE) 2007 ING-IABSE medal.

He provided expert advice on the 2010 Commonwealth Games Stadiums in New Delhi, India (especially the Jawalharlal Nehru Stadium, S P Murkurjee Aquatic Stadium, Wrestling Stadium and Weightlifting Stadium)
Easy Release 2016

Our new Easy Relase 2016 will launch in November, it includes improvements and adds new features. A new licensing file will be required for the new version which will be sent automatically by email to all customers with a software maintenance contract.
Easy 2016 highlights:
Easy Taylor - graphical editor for processing flattened cutting patterns, easier setting of compensation values. Seam and boundary allowance with welding marks and appropriate overlapping. Persistent points facilitate the merging of different netparts. Visual and numerical check of the cutting quality.
64 bit version - Easy Release 2016 supports the 64-bit technology. Now it is possible to access more than 4GB RAM. With the appropriate hardware and a 64-bit operation system even larger projects can be handled.
Technet is a member of LSAA - see their Profile Page
29 October 2013 - Aurecon's experts will share insights and thinking on sustainable design at the upcoming Lightweight Structures Association of Australasia (LSAA) Conference and Design Awards, 13 – 15 November 2013.
The bi – annual event will be held in Auckland, New Zealand, and will focus on the theme of 'Touching the Earth Lightly'.
Chaired by LSAA President and our Building Structures Leader, Dr Kourosh Kayvani, Aurecon's Peter Murenu and Stephen Hogg will present papers on our recent and ongoing project work in Melbourne and Christchurch.
For more details including an interview by Kourosh see original article HERE
HVG Fabrics is pleased to announce the appointment of Mike Fisher to the newly created role of Business Development Manager – Shade Structures.
Mike comes to HVG with an extensive shade fabric background, notably as the general manager of Polyfab Australia for the last 6 years.
"HVG are very pleased to have someone of Mike's pedigree in the Shade Fabric market join our national team of fabrics specialists. With a business driven by relationships built on trust and reliability, we believe Mike adds significant value with his many years experience in performance textiles." Said Daniel Gollan, Business Manager of HVG Fabrics.
Mike Fisher says "I am delighted to join such a dynamic and progressive team in HVG Fabrics.
Already acknowledged to be at the forefront in their Industrial and decorative fabrics, I look forward to expanding their position in the Australian Shade market"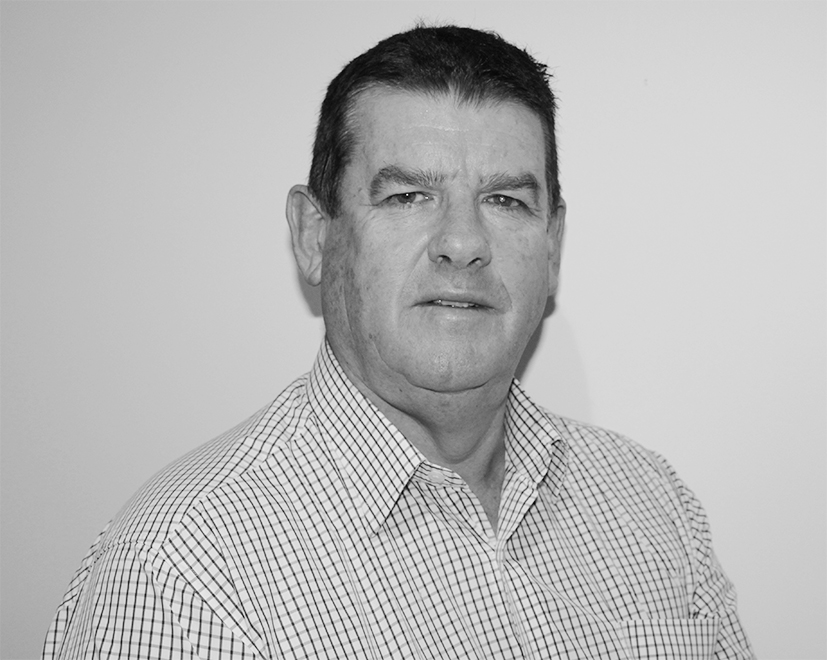 LSAA Member MakMax makes major progress at Jawaharlal Nehru Stadium roof in Delhi, India.
Jawaharlal Nehru Stadium (JNS) was originally built in 1982 in honour of India's first Prime Minister. Mr. Nehru is credited as the founder of modern India through political and social reform. In preparation for the upcoming 2010 Commonwealth Games in Delhi this facility is receiving a dramatic update. The crowning achievement to the stadium's rebirth will be the tensile membrane roof, supported by a vast cable net. MakMax was awarded the contract to supply and install an ambitious fabric and cable roof design, the structure is now near completion with 50 of the 88 fabric panels installed. Schlaich Bergermann & Partners are the structural engineers.
Architects Gerkan Marg und Partner (GMP) are responsible for the elegant design incorporating steelwork and cables to support over 58,000 square meters of PTFE glass fibre fabric. Jawaharlal Nehru Stadium roof spans a dramatic 70 meters into the atrium space supported entirely by an external steel frame to cover the whole spectator area. For this reason the supporting steelwork needed to be precisely engineered and executed.
This external steelwork gives a lattice effect providing the stability needed whilst completely transforming the appearance of the structure. MakMax has worked with GMP previously on the recently completed Nelson Mandela Bay Stadium in South Africa. With the recent completion of Nelson Mandela Bay Stadium and the soon to be completed Jawaharlal Nehru Stadium, MakMax looks forward to the next mega-structure to be added to their increasing line of large scale projects.
The world´s first Membrane Project Finder povides powerful knowledge of the Formfinder Development Group at the Technical University in Vienna. The huge database on membrane buildings includes drawings, images and complete project descriptions to access the relevant design decision information.
The next step is to open the database also for Formfinder Light users and to integrate the 350 KG (yes, Kilogramm) data collected by Professor Vinzenz Sedlak of Sydney Australia.
(Vinzenz established the MSAA and hence the LSAA in Sydney and was its President for many years).
Thousands of slides have already been scanned in and are currently prepeared for publication.
We are proud to announce that the complete IF Group Horst Dürr Project Archive with slides is now also part of Project Finder.
Also new in Project Finder is the complete Stromeyer Jörg Wagner Project Archive with thousands of slides.
We already scanned and edited over 25,000 slides in the year 2010!
Information sourced from www.formfinder.at
Data base at http://apps.formfinder.at/pf-mainplayer/
For more information please This email address is being protected from spambots. You need JavaScript enabled to view it..
Rockhampton Southside Memorial Pool
MakMax Australia are proud to announce the award of a contract for part of the redevelopment of Rockhampton's landmark Southside Memorial Pool.
The $17M Federal, State and Regional Council funded project will feature a 4,000 square metre tensile membrane roof over the main 50 metre pool manufactured and installed by Brisbane based MakMax.
Partnering with Brisbane's Liquid Blu Architects and Rockhampton builder JM Kelly (Project Builders) Pty Ltd, MakMax will manufacture the Architectural Membrane roof using Serge Ferrari PVC (Poly-Vinyl Chloride) which has been supplied by local fabric distributor, Innova. The roof will provide both shade and rain protection over the 50m pool and 650 seat grandstand. Fabrication of the membrane is scheduled to take place at our Brisbane facility later this year with installation of steelwork scheduled for January 2013 and membrane to follow.
Gold Coast Stadium Redevelopment
MakMax has been awarded the fabric roofing contract for the $144.2 million Gold Coast Stadium Redevelopment at Carrara, Queensland. The Queensland Government led Gold Coast Stadium project is managed by WATPAC and supported by the Commonwealth Government, the Gold Coast City Council and the AFL.
The stadium will boast a PTFE (Polytetrafluoroethylene) glass fibre membrane roof that will span a total of 16,600 square metres providing cover for the East, West and Southern perimeter of the structure.
Completion of the 25,000 seat capacity stadium is expected in mid 2011. The facility is being built to accommodate an AFL oval, ICC-compliant cricket oval, provision to allow future installation of IAAF Athletics field and FIFA World Cup soccer field including all the associated corporate, media and player facilities.
SunSmart Project
The LSAA recently tendered for the SunSmart project dealing with the development of design guidelines and other documents to address aspects of shade structures using shadecloth.
Unfortunately, we were not selected for the project even though our intimate involvement in shade cloth structures goes back nearly 30 years.
LSAA President in Top 100 Engineers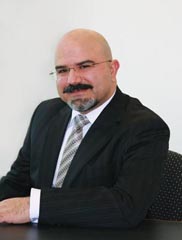 Our President, Dr Kourosh Kayvani, Aurecon's (formerly Connell Wagner) special structures leader for the Asia Pacific zone has been recognised in this year's Engineers Australia Top 100 list of most influential engineers.
The annual list appears in the June edition of Engineers Australia magazine and recognises Australian engineers who have had leading influence in industry, consulting, academia, politics and public service.
"I am honoured to be included in such a list of eminent peers in Australia," Kourosh said.
Appearing in the category of engineering expertise, the recognition is acknowledgement of Kourosh's 20 years of professional practice, during which time he has pushed the boundaries of structural analysis and design.
LSAA 2007 Keynote Speaker, Chris Bosse - a director of Laboratory For Visionary Architecture (LAVA) and Designsport and local Ethiopian firm JDAW have together won the international architecture competition for a new FIFA and Olympic-standard 60,000 seat stadium in Addis Ababa. It is proposed to have a decorated tensile fabric roof.
Construction is due to commence in 2014