Ocean Supercenter
GeoMetal Limited (Design & Engineering)
Location: Ocean Supercenter, Myanmar, Thailand. Completed: January 2016
Client: Capital Properties
Team: Process Architect & Planner Co., Ltd., Fastech Company Limited
The LSAA Design Awards have traditionally had a category called Medium Structures which have a roof surface area between 250 and 1000 square metres.
Fabric or membrane structures of this size are often of one geometric form such as a conical structure with a central bale ring attached to a mast or tied down. The perimeter could be a series of edge cables, trusses or beams. If multiple units are used they the final structure may fall into the "large" category.
Other forms could be panels with internal diagonal arches, crossed arches, barrel vaults with intermediate valley cables.
Here are a few examples: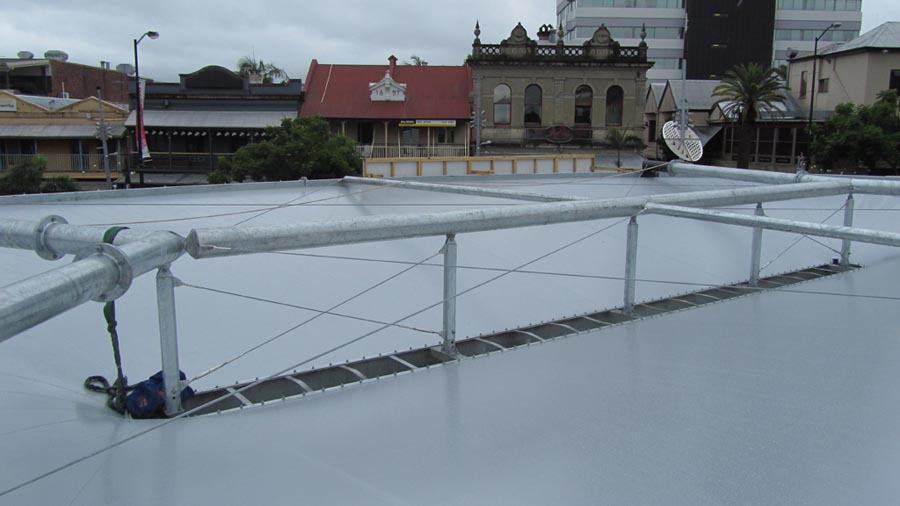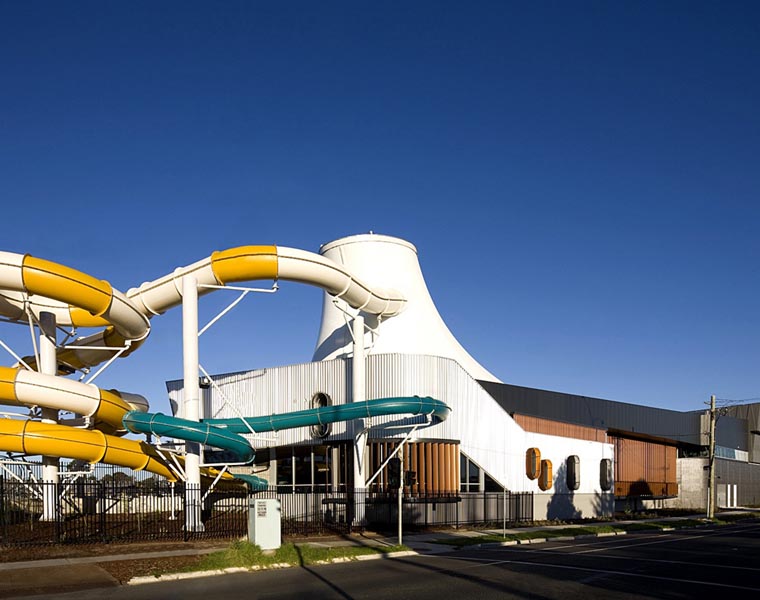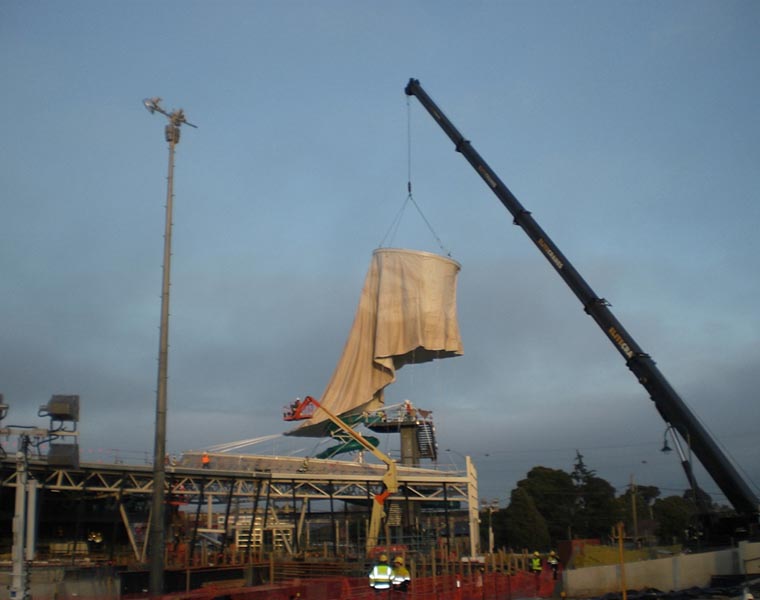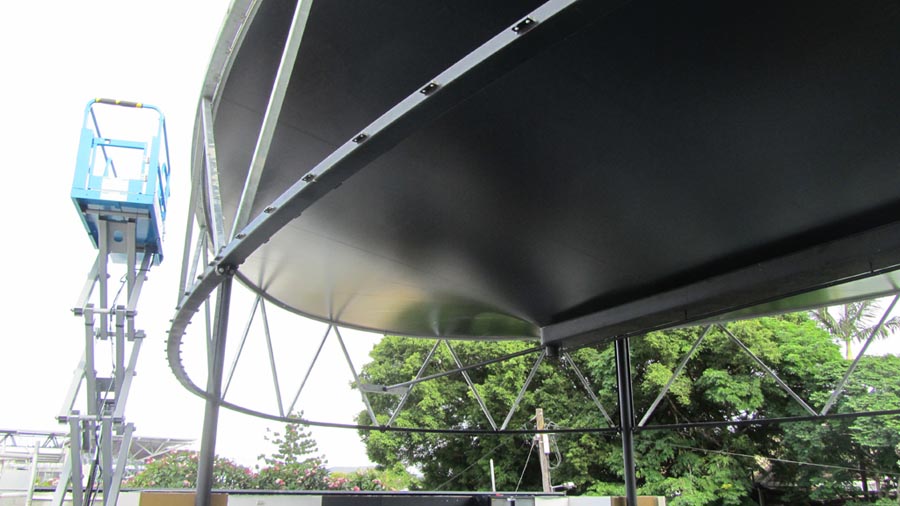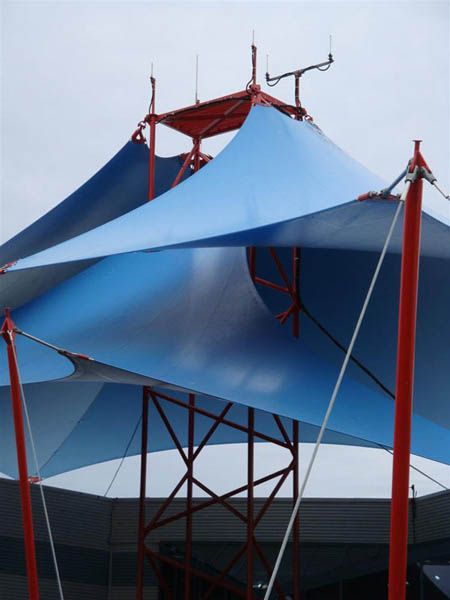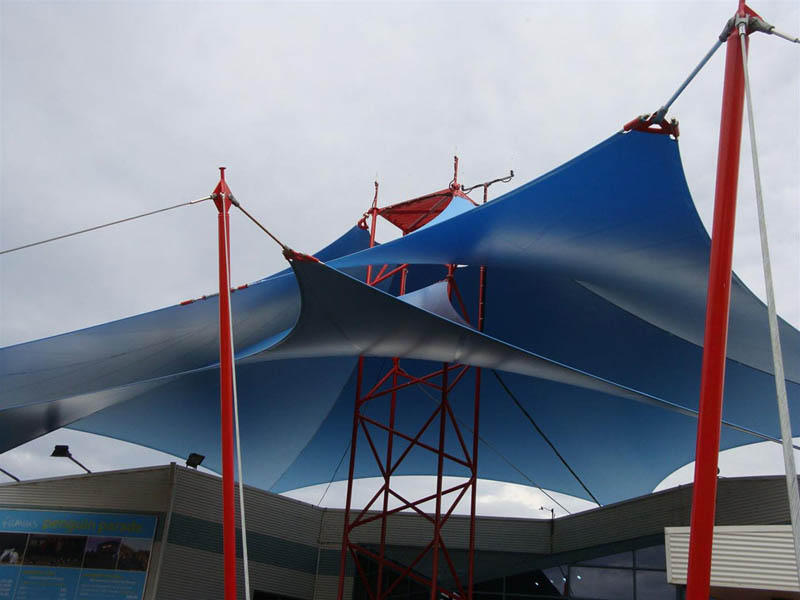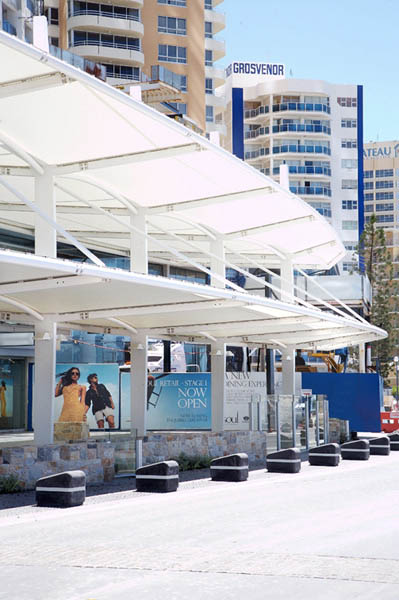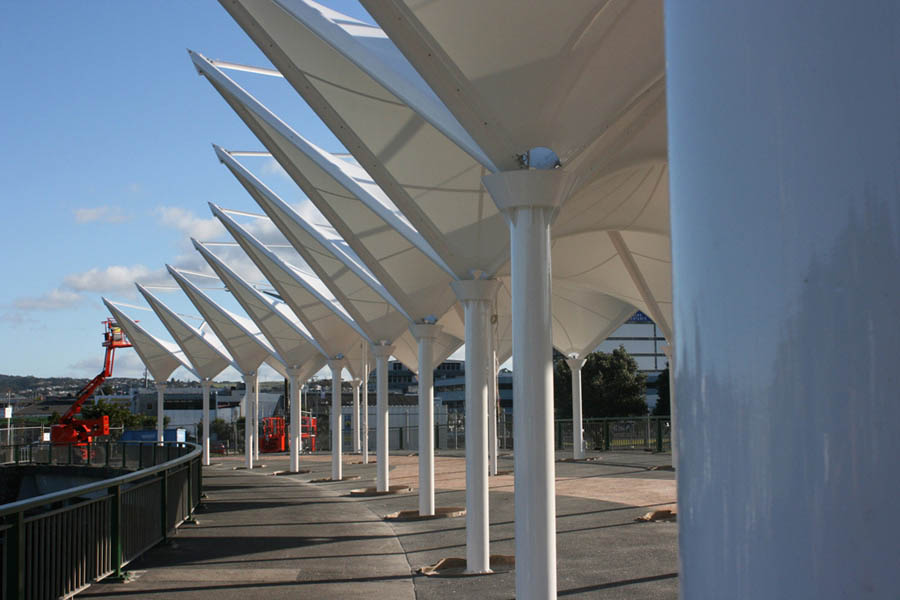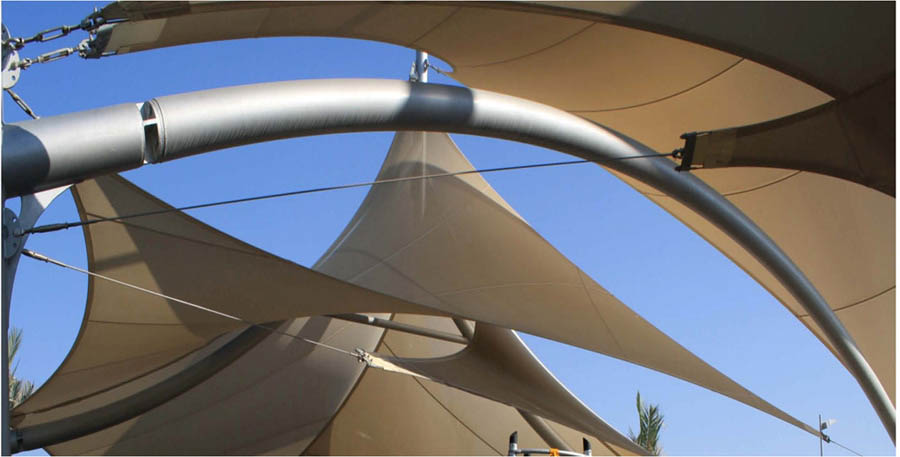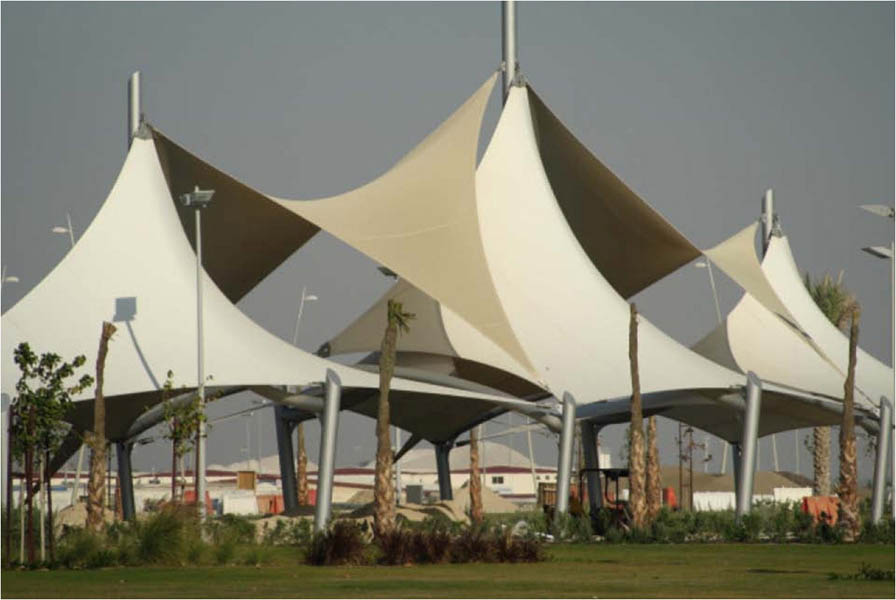 Point Boston Peninsular Club

Entrant: MakMax Australia - Designer
Location: Port Lincoln South Australia
Client: Kym Clarke Constructions
Architect: John Diekman Architects
Struct. Eng.: MakMax Australia
Others: Cost Management Partners
Builder: Kym Clarke Constructions
Fabricator: MakMax Australia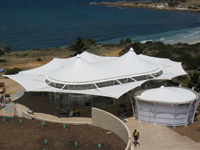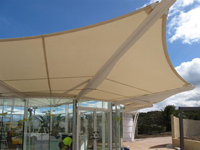 Blacktown Village Green
PROJECT DESCRIPTION
This project was essentially a weather cover over a public space. During discussions with our sales team at the tendering stage it was clear that the project also had an element of environmental consideration. For this reason we developed a custom design that worked to these constraints.
The purpose according to builders was to create an inviting public recreation area. The architects specified a tensile membrane roof in order to cover the area while allowing natural light to enter the space.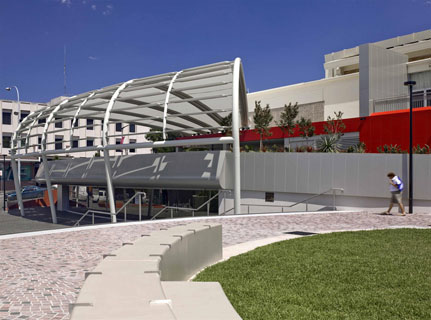 Hornsby Aquatic Seating Covered Areas
Shade And Membrane Structures Australia (Design / Project Management / Install)
Location: Hornsby, NSW. Completed: April 30 2014
Client: ADCO Constructions / Hornsby City Council
Team: Peter Hunt Architects, Larry Shyu Global Membrane Design, ADCO Constructions, Shadecom / Fabric Solutions
John Street Bridge - Whangarei, New Zealand
APPLICATION OF PROJECT: Public space & market canopy
PROJECT DESCRIPTION
As part of a major revitalisation and landscaping project for the Whangarei City Town Basin, the local council approached FSS to design a permanent canopy structure for the recently closed John Street bridge.
The John Street Bridge was one of two original road bridges connecting the Northern and Southern shores of the upper Whangarei harbour and forms part of the City Town Basin.
Replaced and closed to vehicle traffic in 2005, but left accessible for car parking, the bridge was an under utilized public space, in a prime waterfront position.
FSS designed & built the canopy structure to reflect the nautical nature of the area, provide a covered walkway over the bridge and a weekend market canopy. The canopy also visually completes the western rim of the Town Basin.