Ocean Supercenter
GeoMetal Limited (Design & Engineering)
Location: Ocean Supercenter, Myanmar, Thailand. Completed: January 2016
Client: Capital Properties
Team: Process Architect & Planner Co., Ltd., Fastech Company Limited
Soul Surfers Paradise, Australia
APPLICATION OF PROJECT:
Hospitality and Recreation: The tensile fabric structures provide shade canopies for the patrons of the alfresco dining areas as well as creating an aesthetic focal point to the front of the apartment building at Soul, Surfers Paradise.
PROJECT DESCRIPTION
Two tensile canopy structures were created as part of the $850 million beachfront Soul development project in Surfers Paradise. The multi‐level PTFE membrane structures covering the outdoor dining areas were designed to follow the radial lines of the adjacent building and walkways while seamlessly integrating with the surrounding buildings.
The design requirements were:
• Offer weather protection for patrons
• To maintain ocean views from all levels of surrounding buildings
• Create an architectural feature to attract attention to the area
• Materials and design to allow for minimal maintenance and cleaning
The tensile shade canopies utilise the full benefit of Soul's alfresco dining areas, highlighting and capturing the ocean views and enhancing the beauty of the surrounding natural environment. The result is a striking architectural landmark that attracts attention to the Soul development.
Great Southern Oceans
Entrant: Architectural Sails
Client Zoological Parks Board of New South Wales
Architect: Jackson Teece Architects
Structural Engineer: Hughes Trueman (Concept Design)
Specialist Consultant(s): Wade Consulting Group, Meinhardt
Builder:
Fabricator(s): Architectural Sails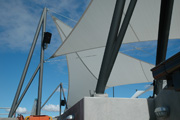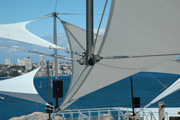 The LSAA Design Awards have traditionally had a category called Medium Structures which have a roof surface area between 250 and 1000 square metres.
Fabric or membrane structures of this size are often of one geometric form such as a conical structure with a central bale ring attached to a mast or tied down. The perimeter could be a series of edge cables, trusses or beams. If multiple units are used they the final structure may fall into the "large" category.
Other forms could be panels with internal diagonal arches, crossed arches, barrel vaults with intermediate valley cables.
Here are a few examples: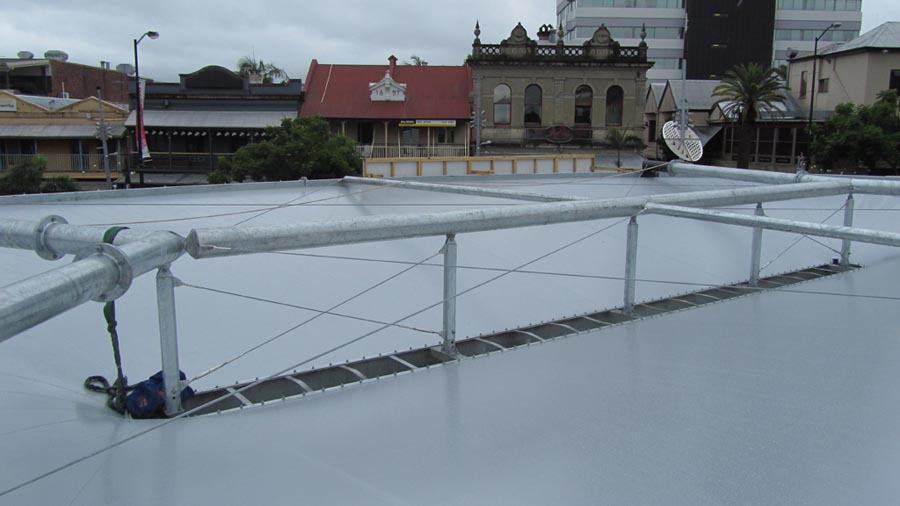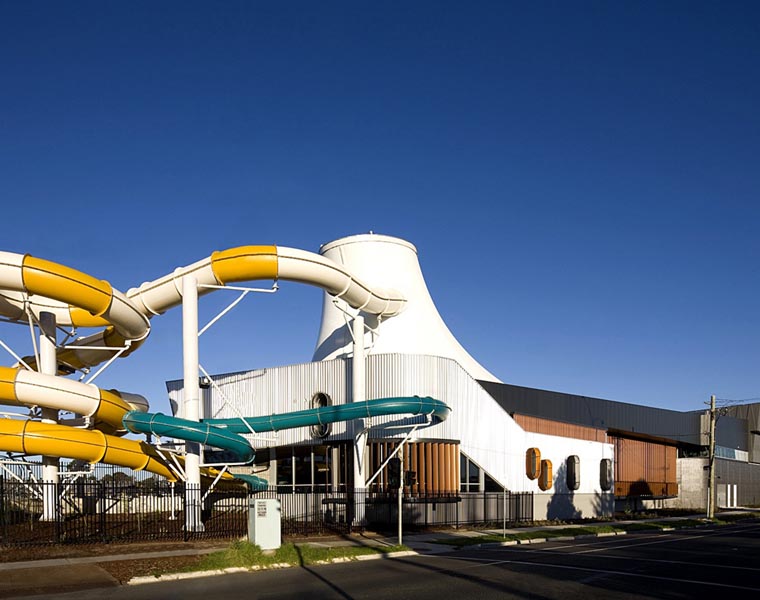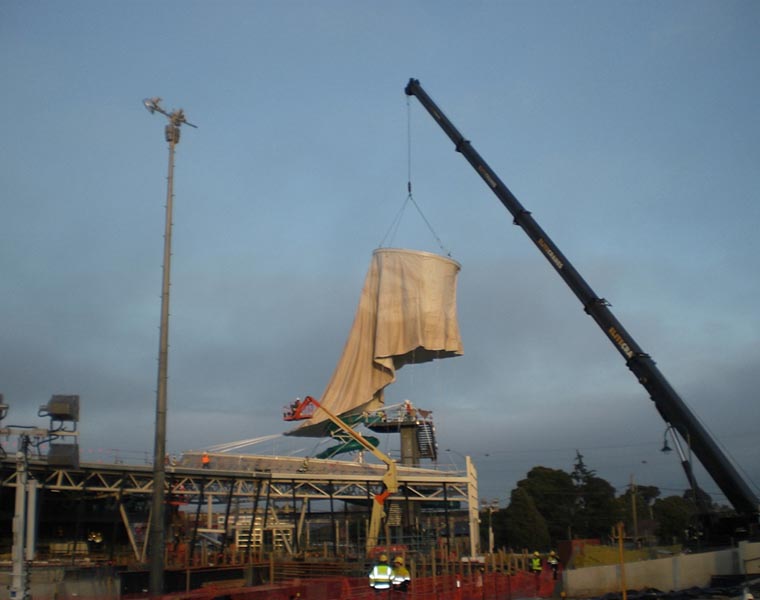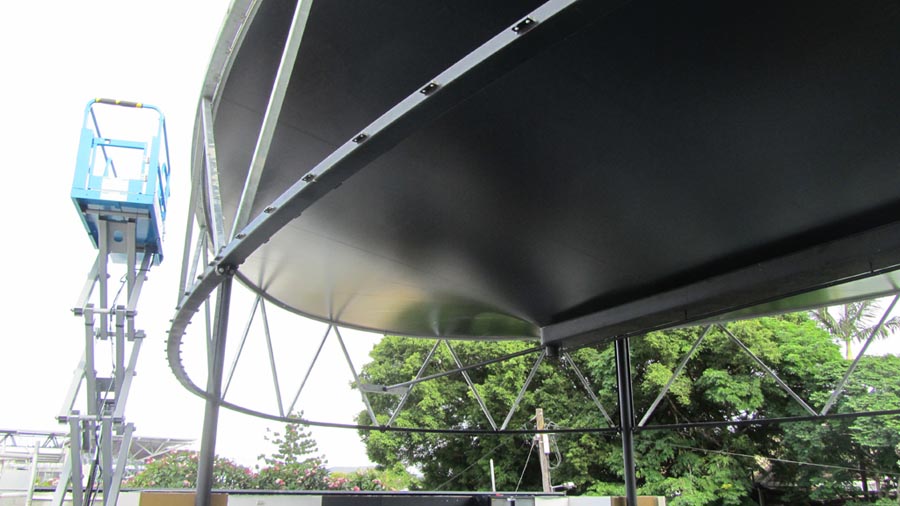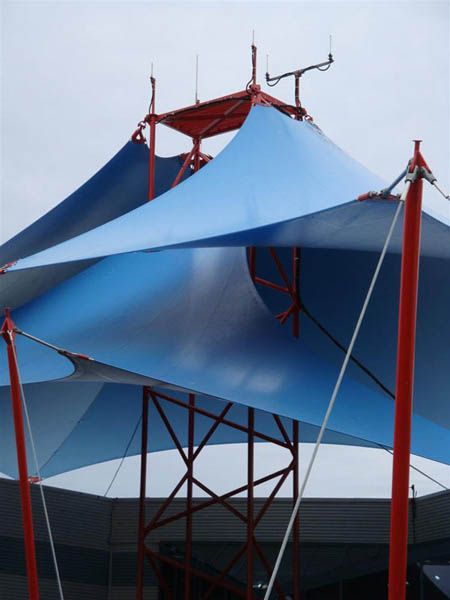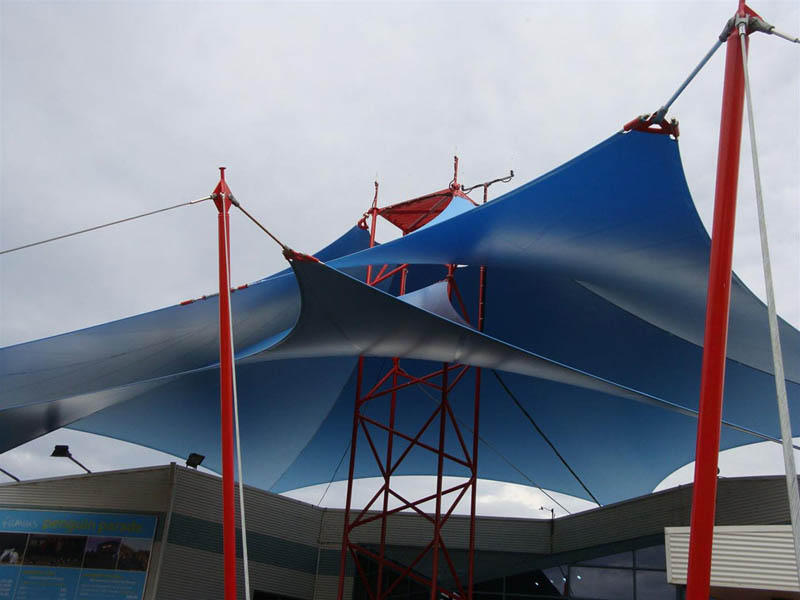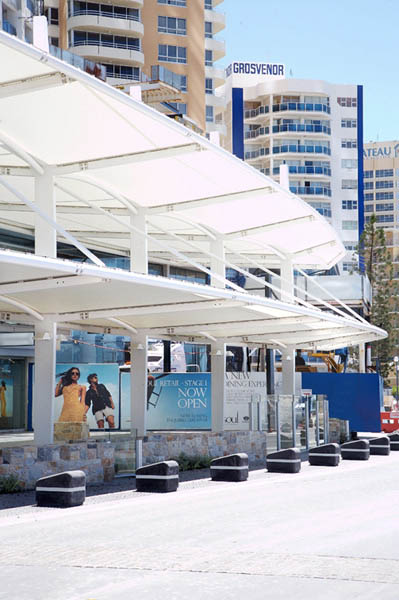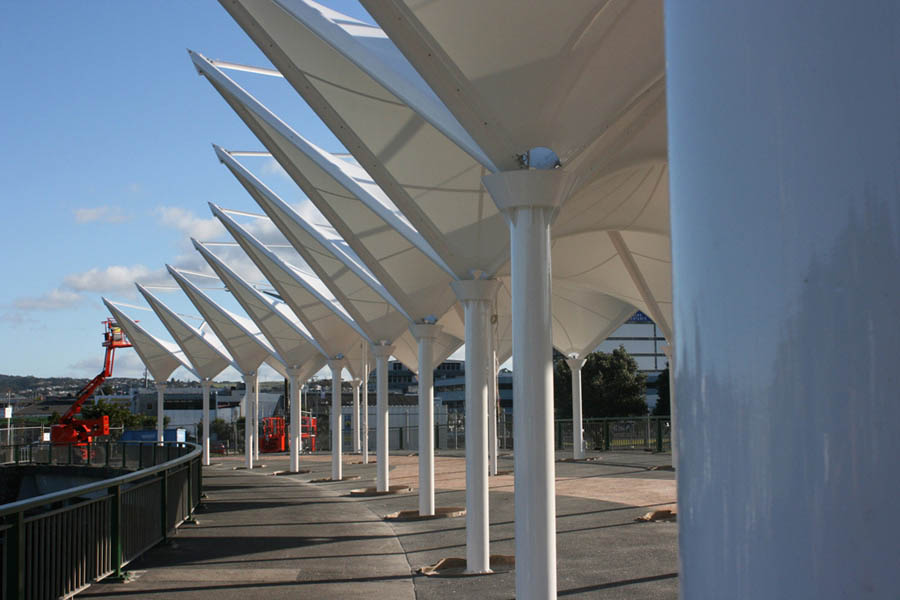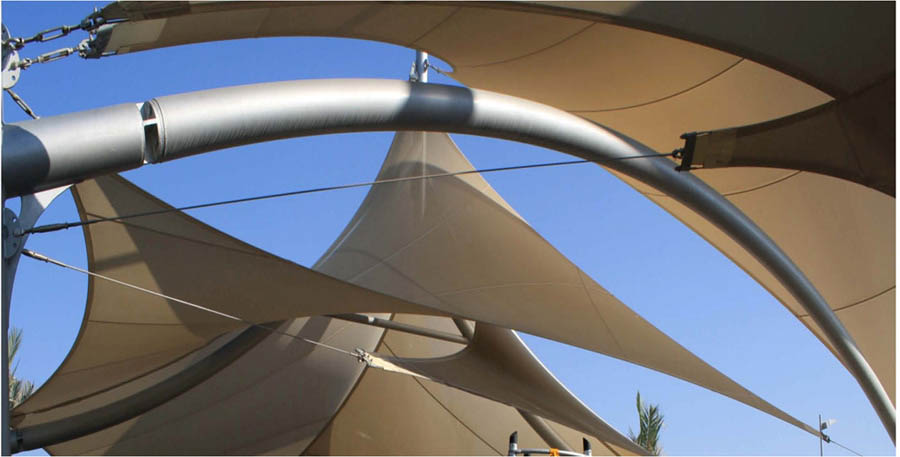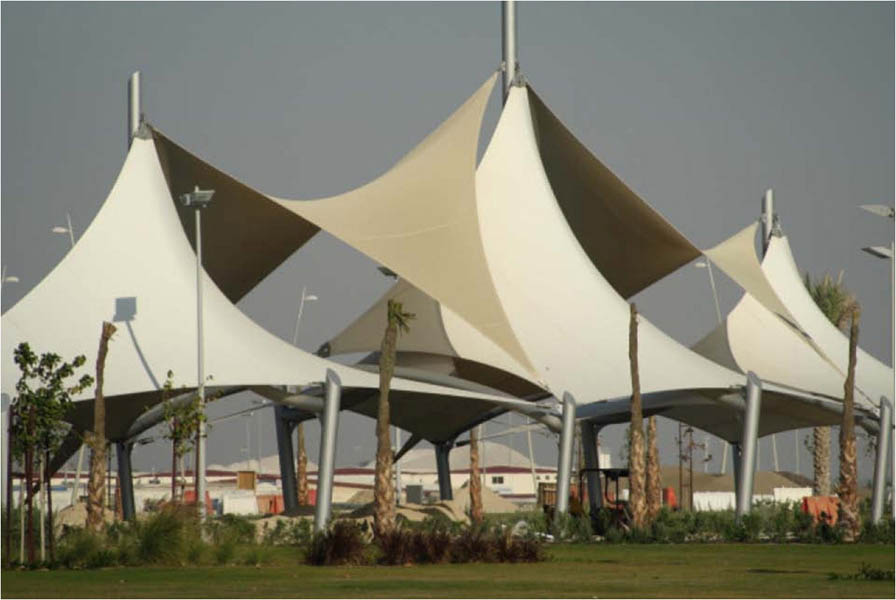 Hornsby Aquatic Seating Covered Areas
Shade And Membrane Structures Australia (Design / Project Management / Install)
Location: Hornsby, NSW. Completed: April 30 2014
Client: ADCO Constructions / Hornsby City Council
Team: Peter Hunt Architects, Larry Shyu Global Membrane Design, ADCO Constructions, Shadecom / Fabric Solutions
Hamilton Lake - Verandah Cafe
Entrant: Structurflex Ltd - Engineering Fabrication Installation
Location: Hamilton Lake Domain
Client: Hamilton City Council
Architect: 360 Architects
Struct. Eng.: Compusoft Engineering
Builder: Foster Construction
Fabricator: Structurflex