Small tensioned fabric or membrane structures are "defined" to have a surface area of about 250 square metres or less to correspond to this category in the LSAA Design Awards.
Applications may include "signature" entrances to buildings, small sheltered areas or storage coverings. Outdoor sound stages will benefit from a well designed sound shell to project the performance.
Here are a few examples: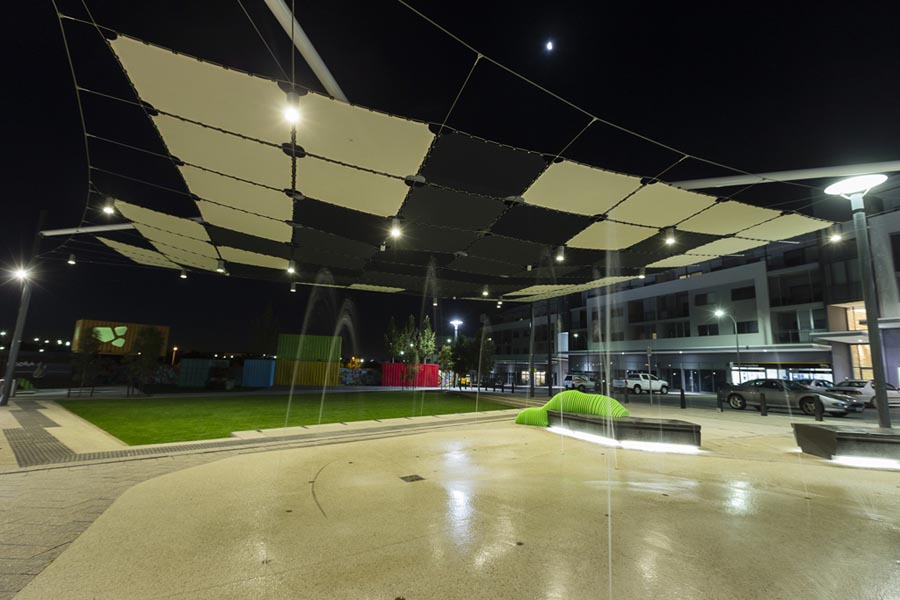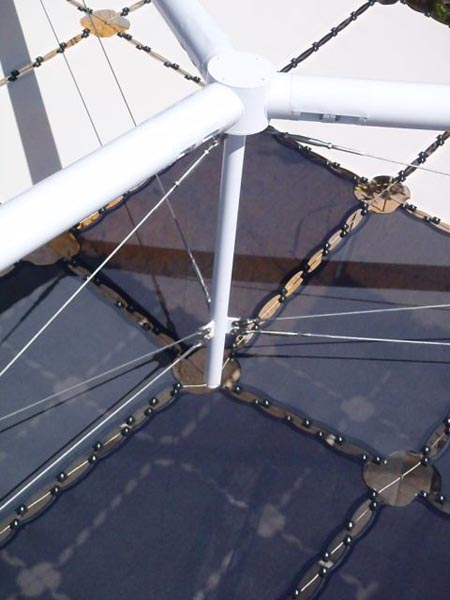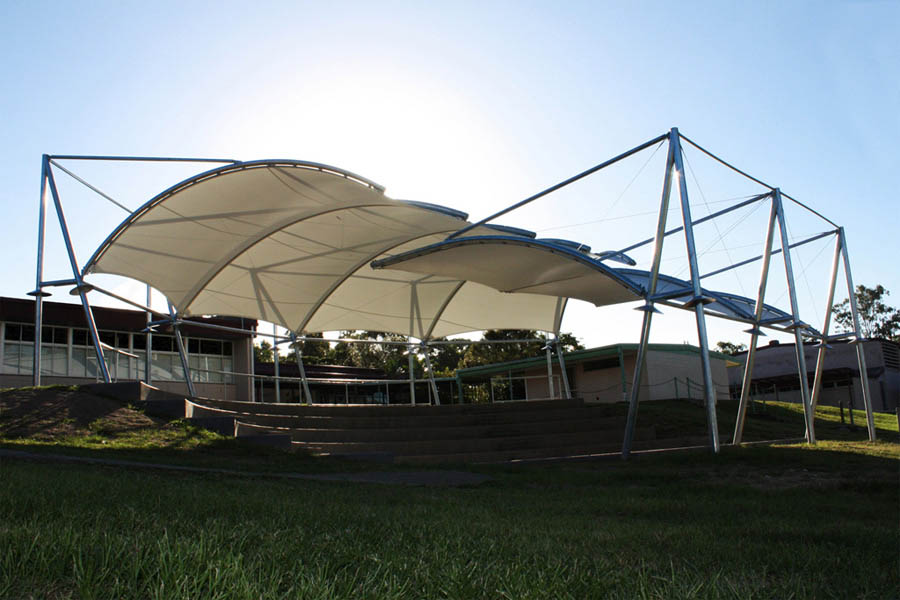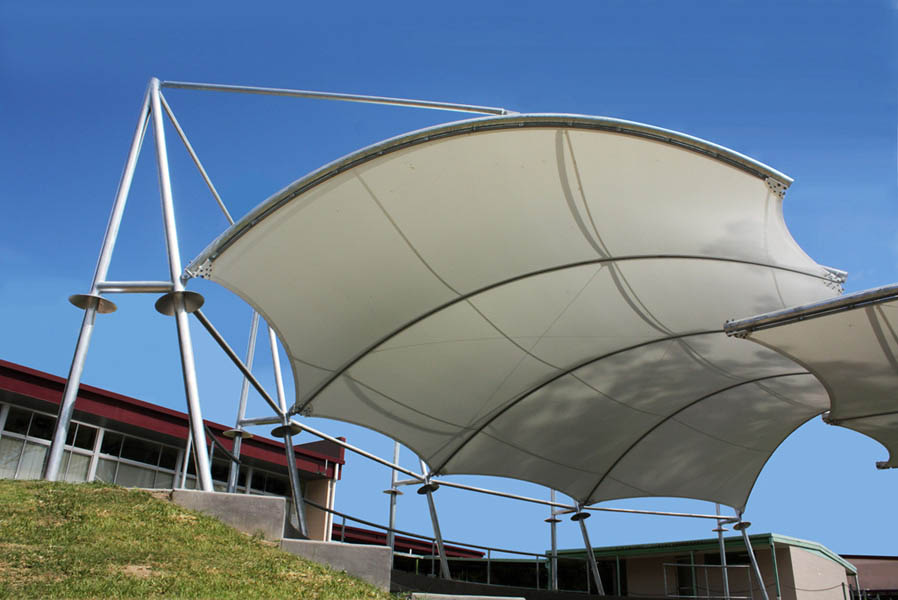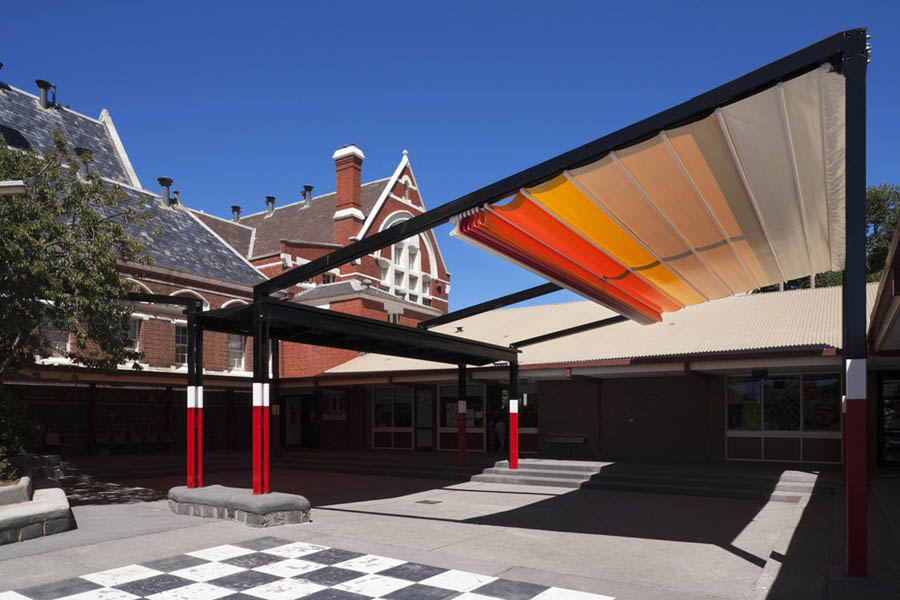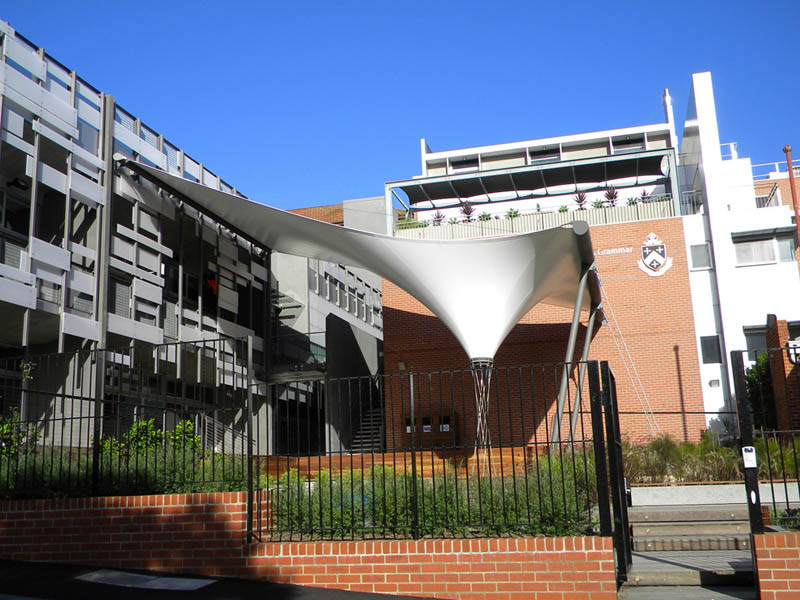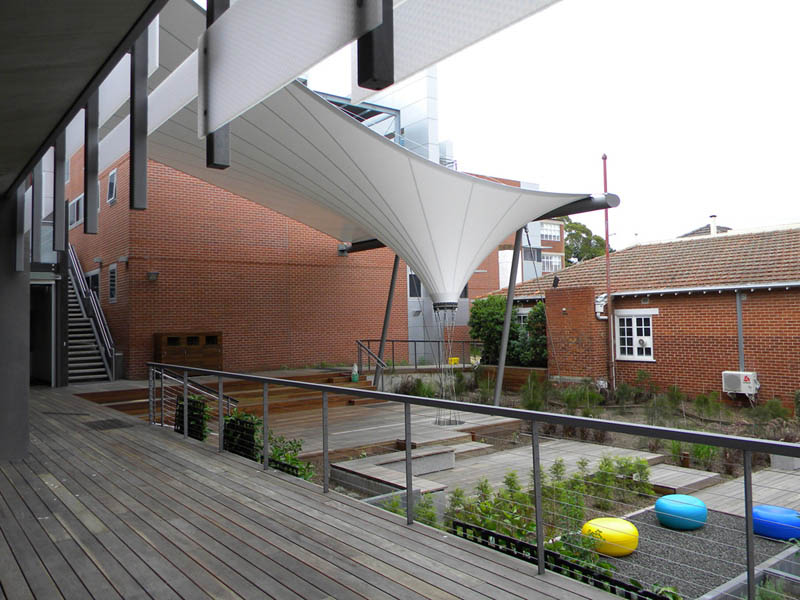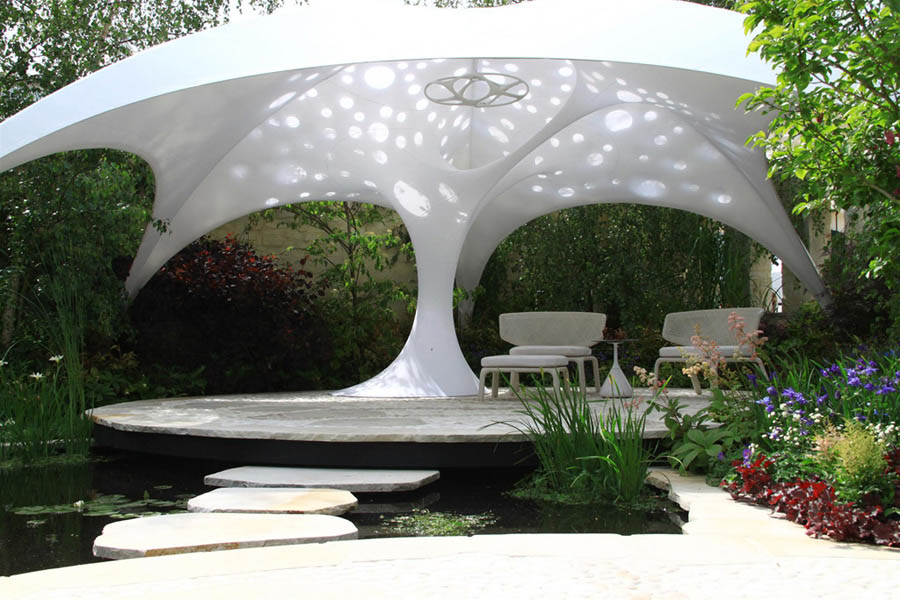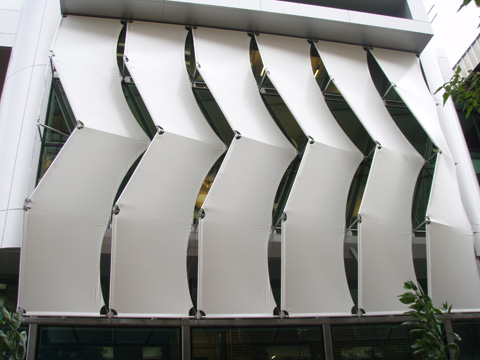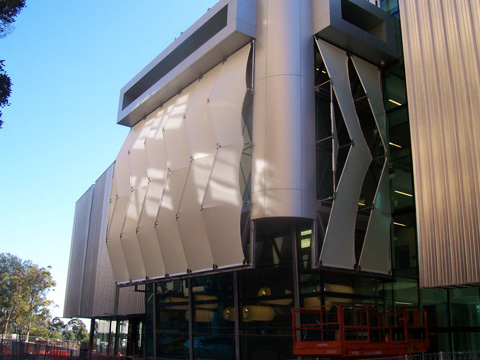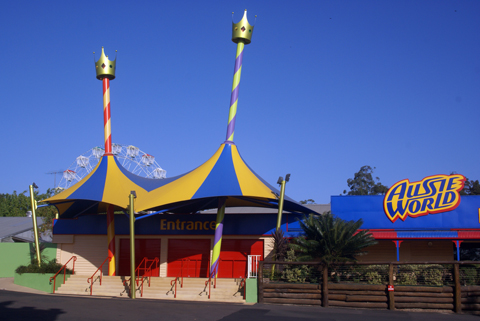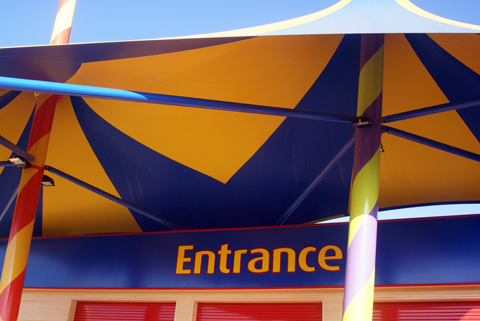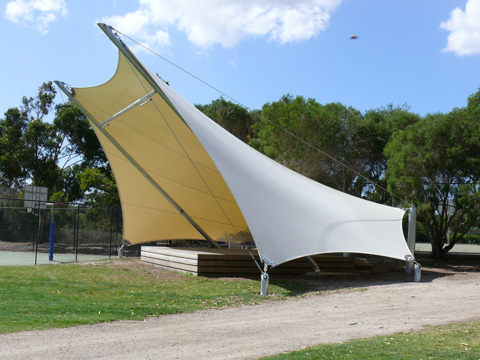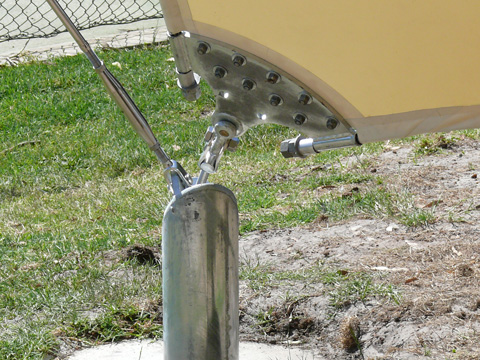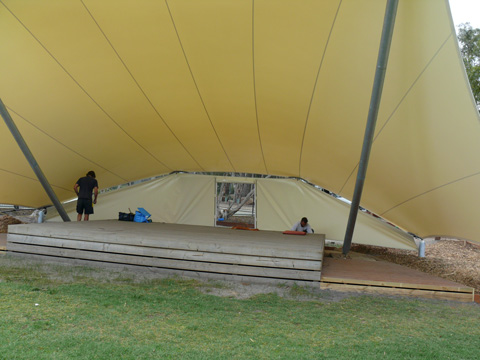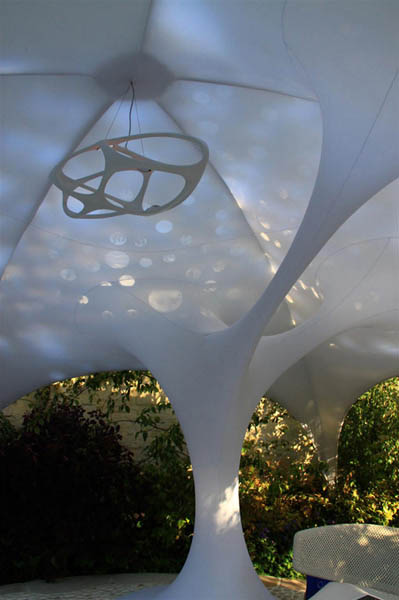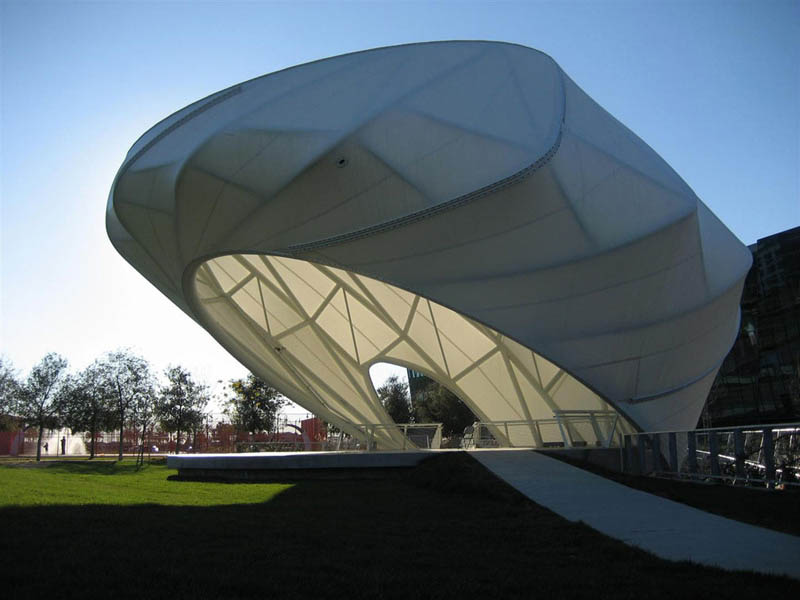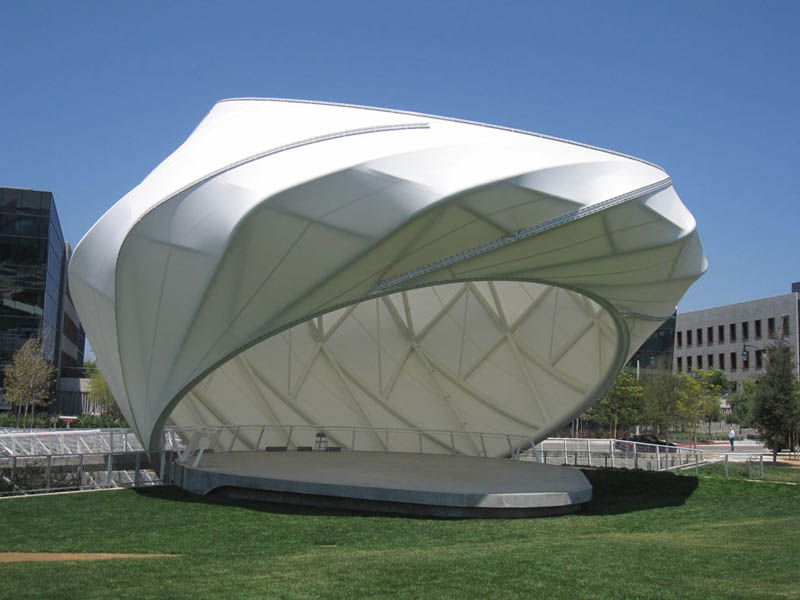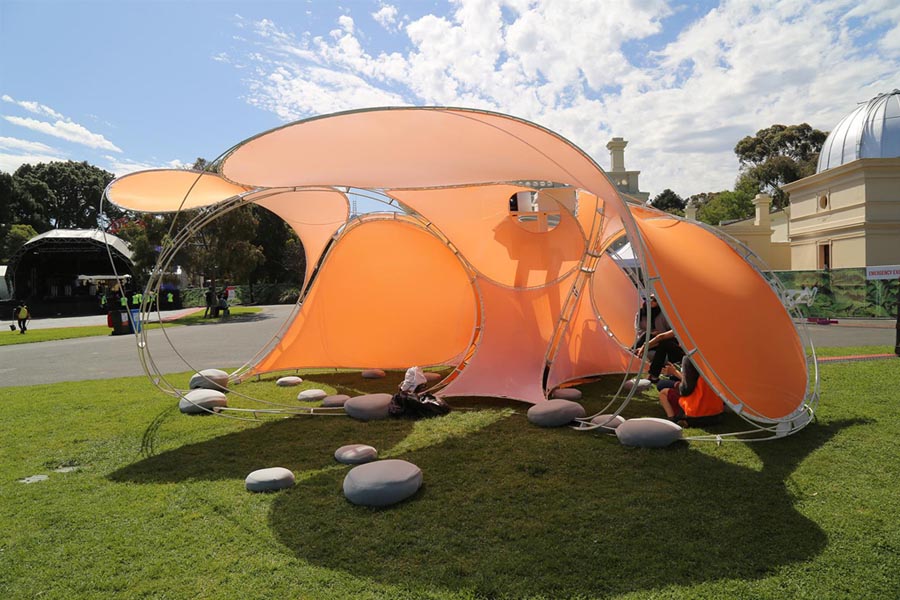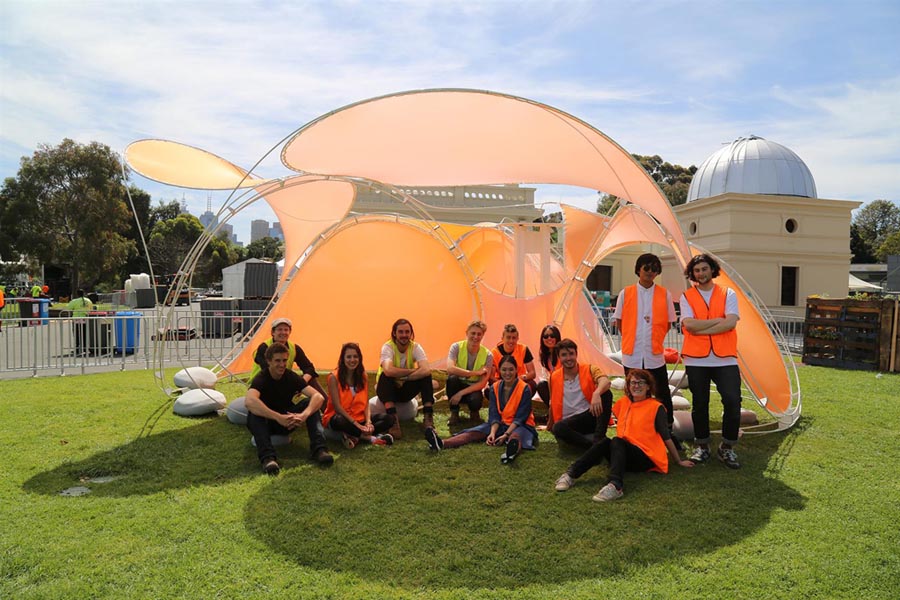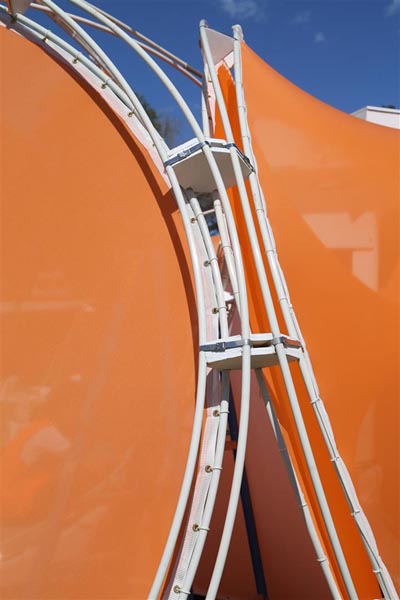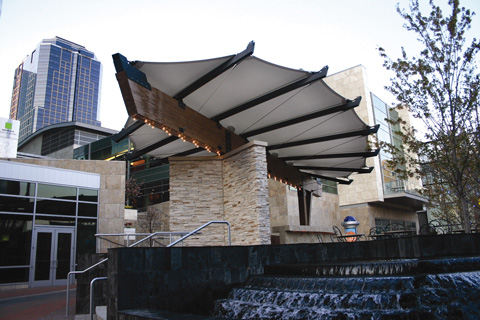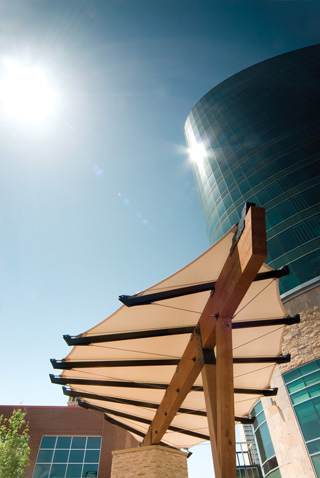 Elements Wine Bar
Entrant: Structurflex Ltd - Turn-key Contractor
Location: KCPL District - Kansas City Missouri USA
Client: The Cordish Group
Architect: 360 Architects
Struct. Eng.: Wade Design Engineers & Wayne Rendely PE
Builder: Structurflex
Fabricator: Structurflex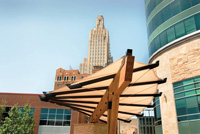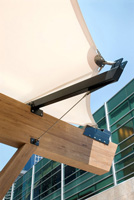 Flemington Racecourse
Entrant: Taiyo Membrane Corp
Client: Victoria Racing Club
Architect: Taiyo Membrane Corporation
Structural Engineer: Xiang Du (TMC)
Fabricator(s): Taiyo Membrane Corp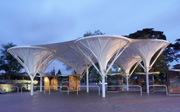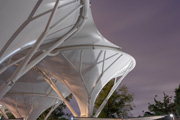 Entrant: Fabritecture (Part of Alexander Pacific Group)
Category: 2 ID Number: 2301

Location: Brisbane

Client: AGS Construction

Completion Date: February 2012
Credits:
Architect: Teo Cavallo Architects

Structural Engineer: ADG

Fabricator: Fabritecture

Installer: Fabritecture

PROJECT DESCRIPTION:
Halo was designed to take full advantage of Brisbane's wonderful weather offering a sophisticated, open-air lounge environment. In the trendy suburb of Paddington on the West Side of Brisbane is the Caxton Street Precinct famous for its entertainment venues and bustling nightlife.
An architecturally designed tensioned fabric roof was installed. The 'floating' fabric roof was designed to be the halo on top of the outdoor lounge bar - a distinctive feature of the venue, and of the surrounding area.
The fabric roofing structure improves the nightclub facilities with the addition of a weatherproof rooftop bar and lounge area which allows the venue to be enjoyed by guests all year round, even in the colder months.
The roofing structure also allows f or entertainment by way of image projection onto internal fabric screens. The solution offered is striking and stands out from other buildings in the area. The aesthetic appeal of the venue is further enhanced by the floating fabric roof which gives the Halo Nightclub its 'halo'.
The floating roof provides a distinctive feature to the nightclub as well as an open air lounge area where patrons can enjoy live music in a unique venue.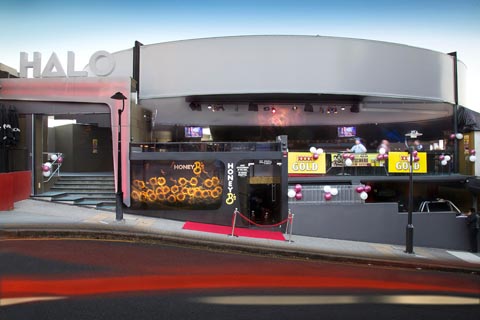 Mpowerdome Entry Structure
Entrant: UFS Australasia Pty Ltd
Client: Mpowerdome
Architect: Small Quinton Coleman Architects
Structural Engineer: Wade Consulting Group
Builder: UFS
Fabricator(s): Fabric Shelter Systems