Melbourne International Arts Festival - The Clubhouse
Entrant: Tensys
Client: Melbourne International Arts Festival
Architect: Wood Marsh Architecture
Structural Engineer: Tensys
Specialist Consultant(s): Tensys
Builder: Melbourne International Arts Festival
Fabricator(s): Atkins Fabrications Pty Ltd,
Thornton Engineering Australia Pty Ltd - steelwork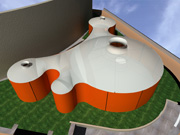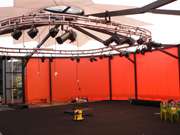 The Clubhouse
As part of the 2006 Melbourne International Arts Festival program, Artistic Director Kristy Edmunds has commissioned Melbourne's latest piece of urban architecture – The Clubhouse.
Designed by Melbourne-based architects Wood Marsh and engineered and project managed by Tensys, The Clubhouse will be temporarily located on the Upper Terrace of Hamer Hall at the Arts Centre throughout the Festival from Thursday 12 October.
Small tensioned fabric or membrane structures are "defined" to have a surface area of about 250 square metres or less to correspond to this category in the LSAA Design Awards.
Applications may include "signature" entrances to buildings, small sheltered areas or storage coverings. Outdoor sound stages will benefit from a well designed sound shell to project the performance.
Here are a few examples: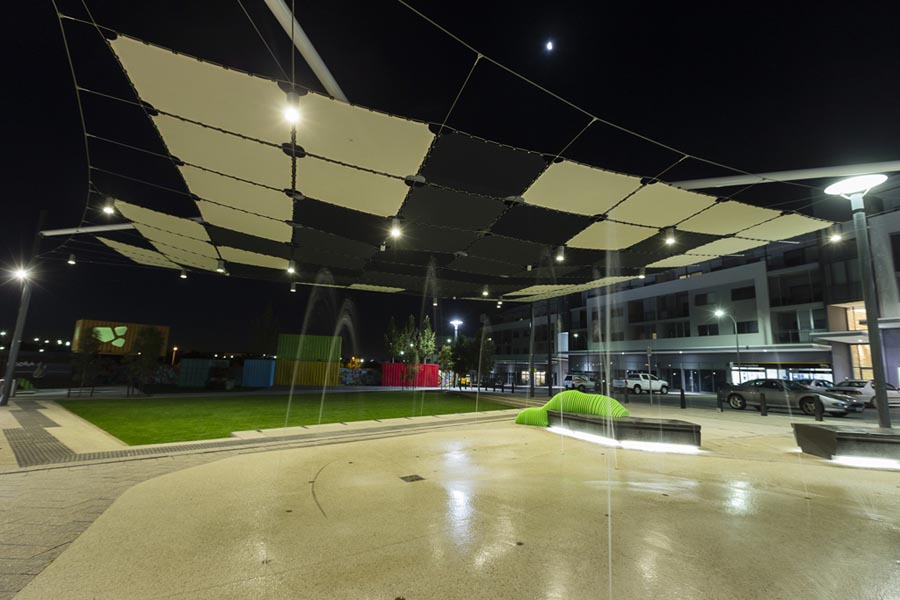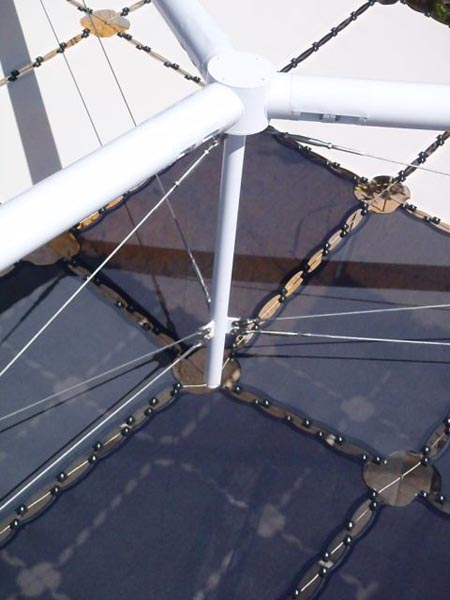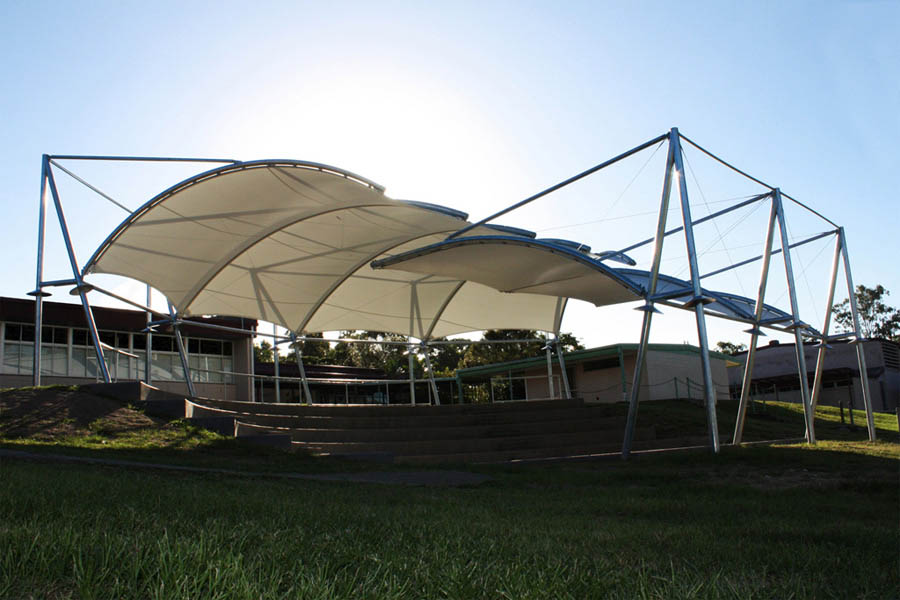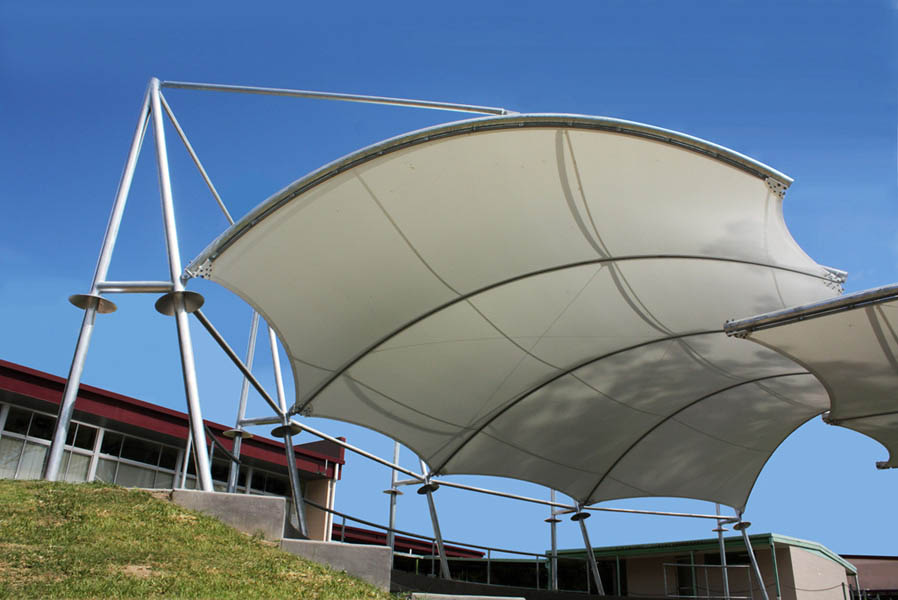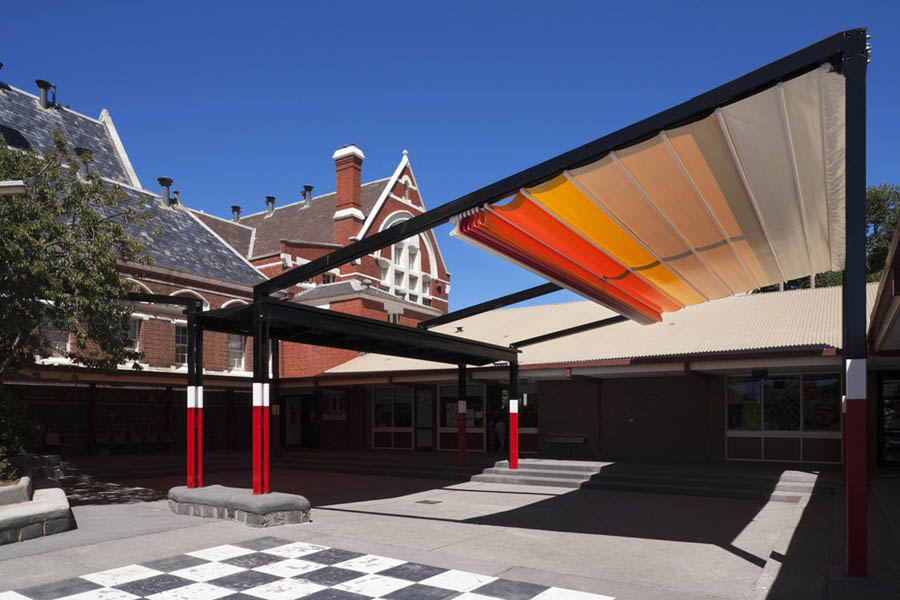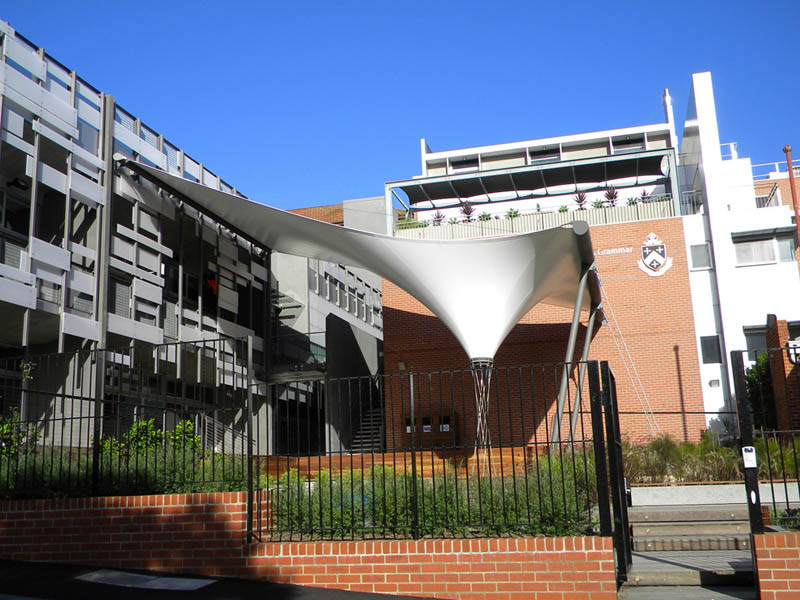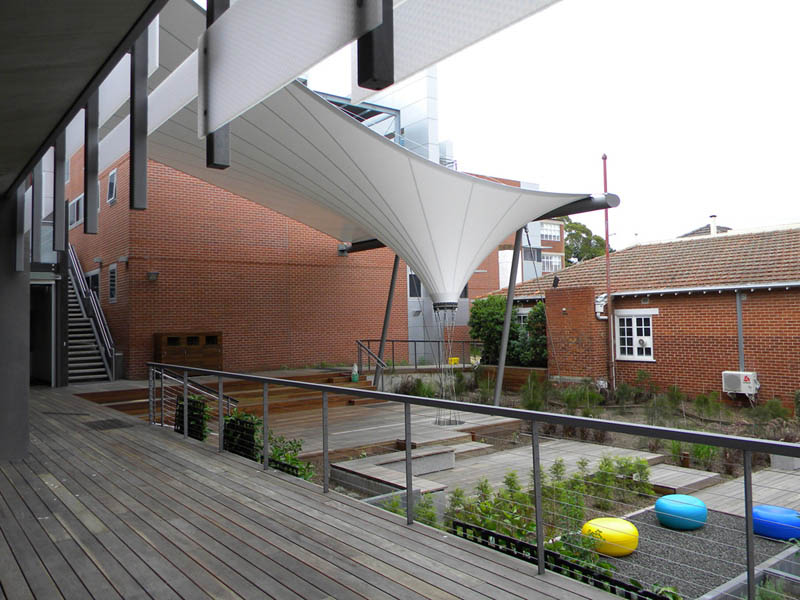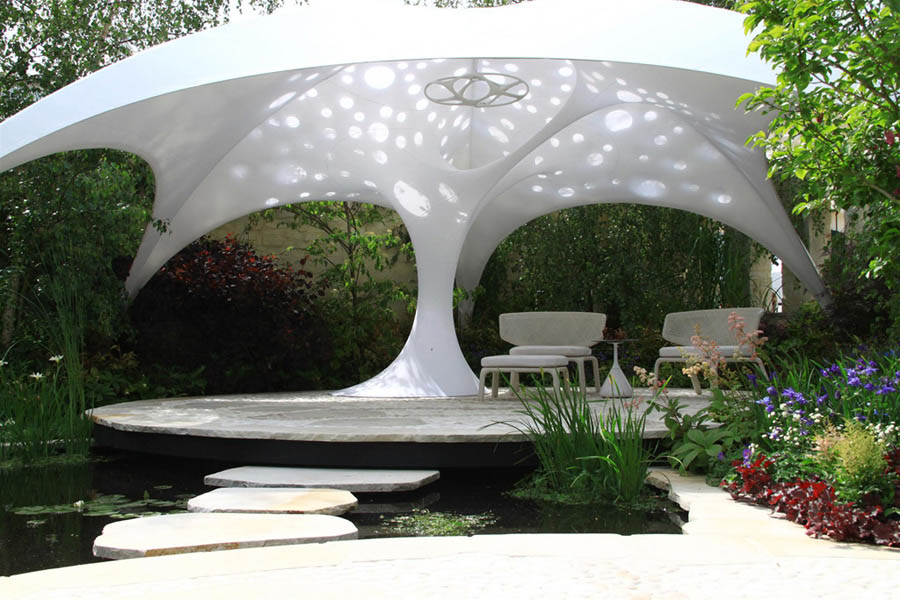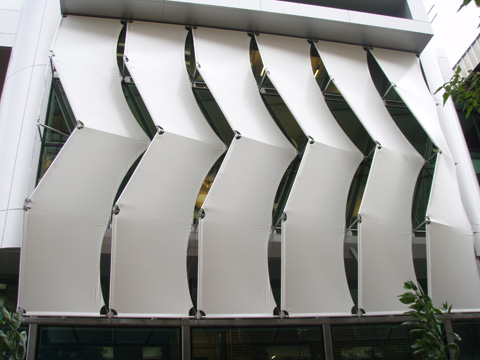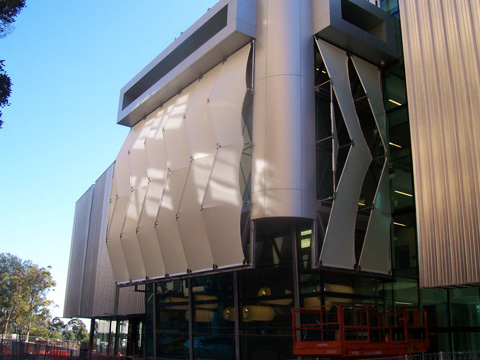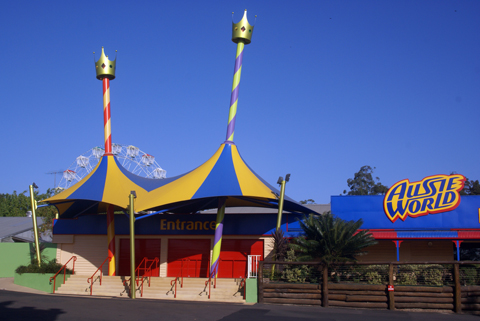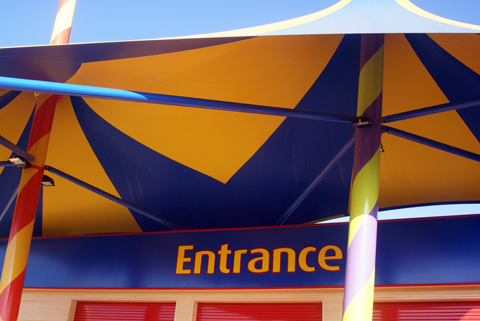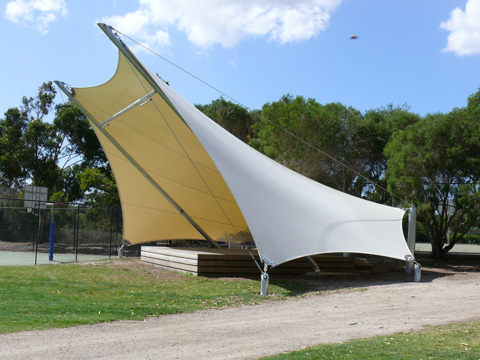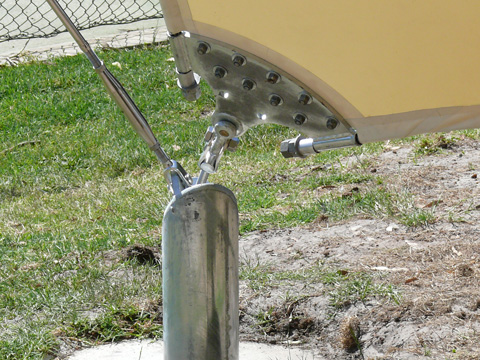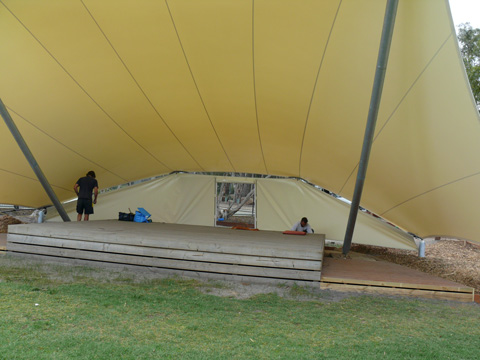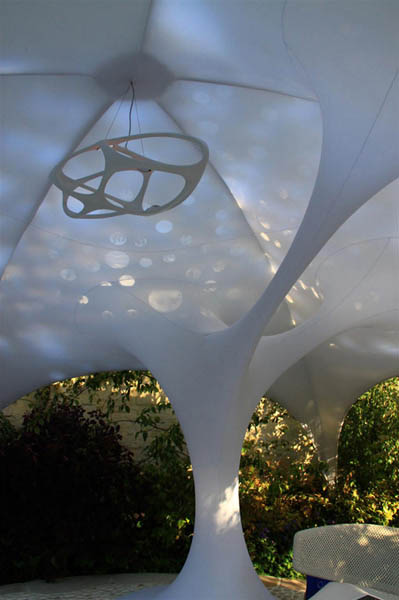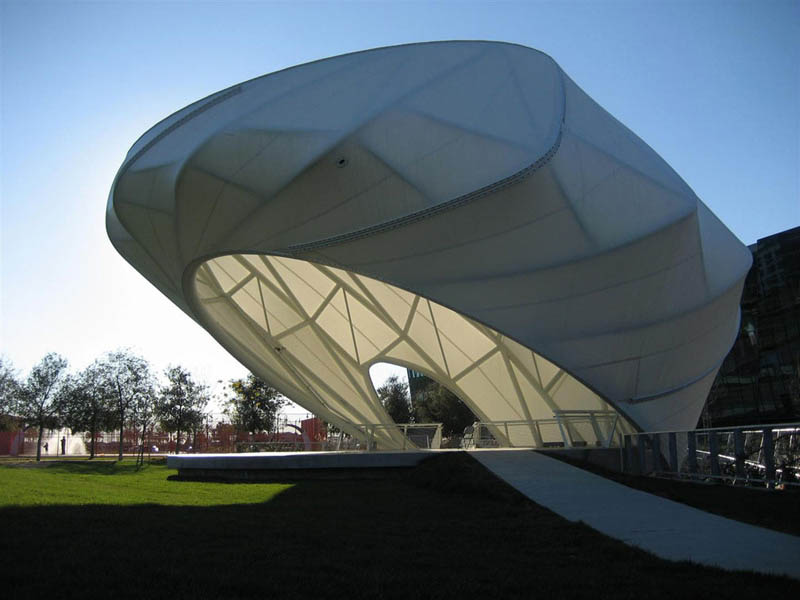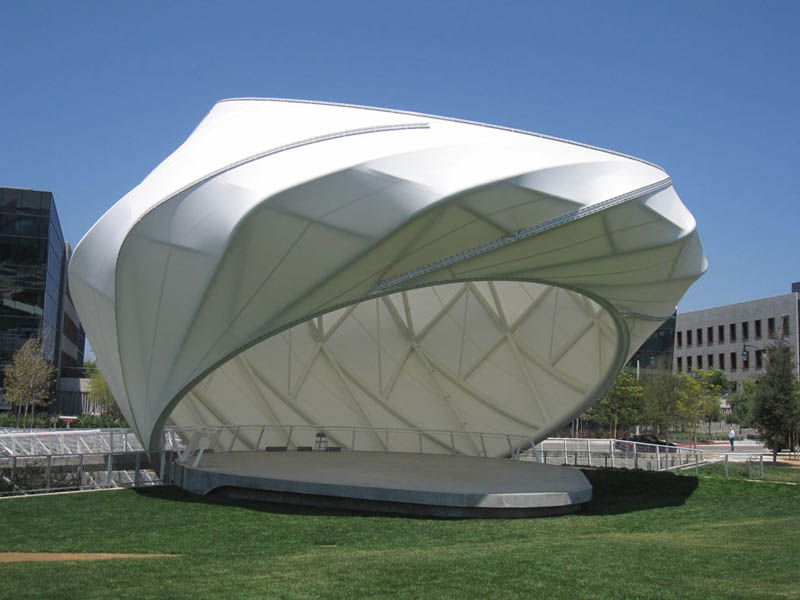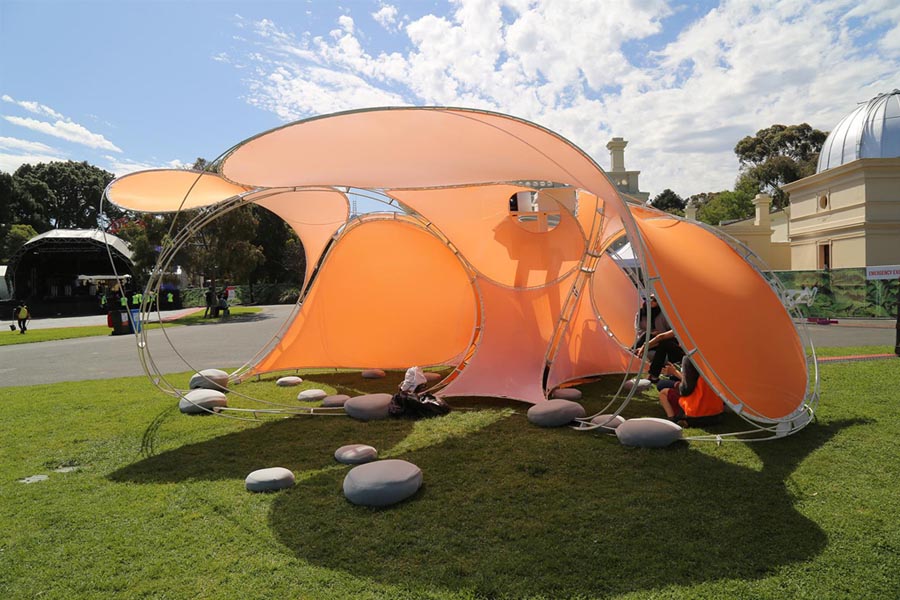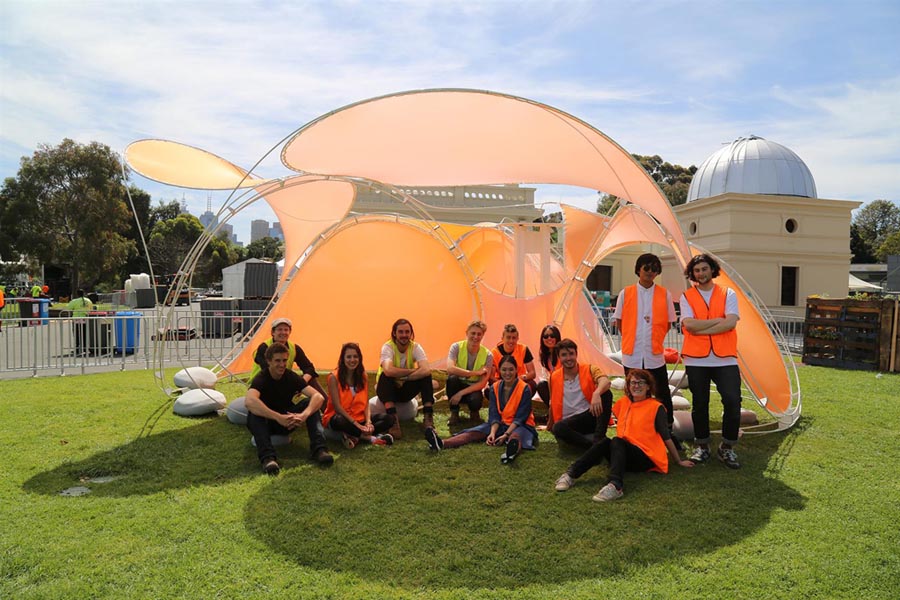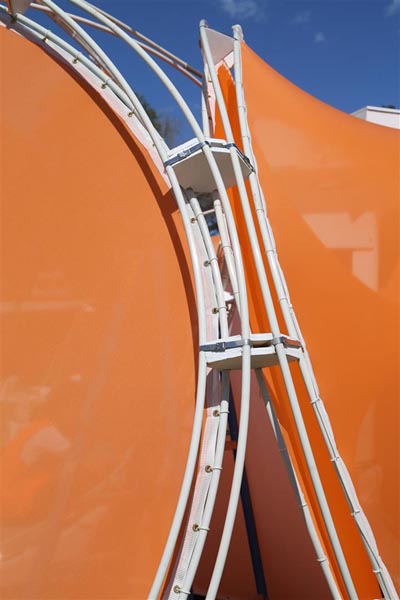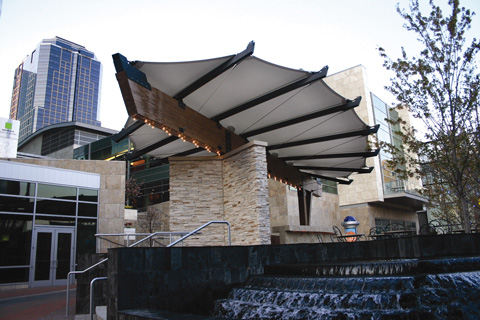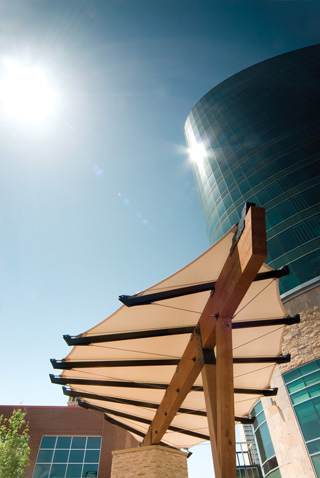 Mary McKillop College Amphitheatre
Shade And Membrane Structures Australia (Design / Project Management / Install)
Completed: May 8 2014
Client: James Trowse Constructions
Team: Opus Architecture, Osborn Lane, James Trowse Constructions, Shadecom
Aussie World Entrance Canopy
Entrant: Light Weight Structures Advisory Service - Engineering Fabrication Installation
Location: Bruce Highway - Palmview
Client: Aussie World Theme Park
Struct. Eng.: Trevor Scott & Jeremy Hunter
Specialist: LTWSAS
Builder: Aussie World Project Management
Fabricator: Made 4 Shade (Maroochydore)
Project: Penbank Sound Shell
Entrant: Structureflex Pacific – Designer / Fabricator
Location: Penbank School, 460 Tyabb Rd, Moorooduc, Vic
Client: Penbank School
Struct. Eng.: John Killmister
Builder: Shade Living
Fabricator: Structureflex Pacific