Chepauk Stadium, Stage One - India
This project was ambitious from the beginning; a large scale elevated cover over three grandstand seating structures presented a few structural challenges.
The purpose as with many tensile membrane projects was a combination of shade and weather cover. Each seating section required these basic needs met while maintaining a uniform style and aesthetic appeal through out. Our client, The Tamil Nadu Cricket Association, requested minimal connections to the supporting grandstand structure, leaving more space beneath for spectator seating.
The project was designed to create a unique feature to the venue. Often large scale tension membrane roofing contribute a large amount to the look and feel of a venue, it's a prominent feature and one that needs to be eye-catching and unique.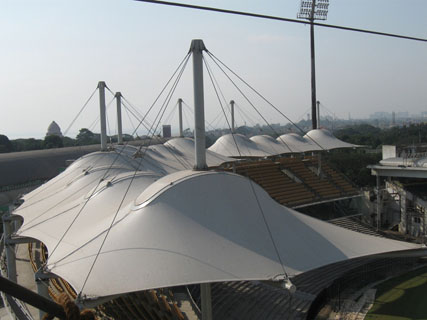 The Adelaide Oval is a world class cricket facility that has been the focus of a $535 million redevelopment which was completed in 2014.
The slider shows some images from a visit in July 2015.
Photo Credits: Peter Kneen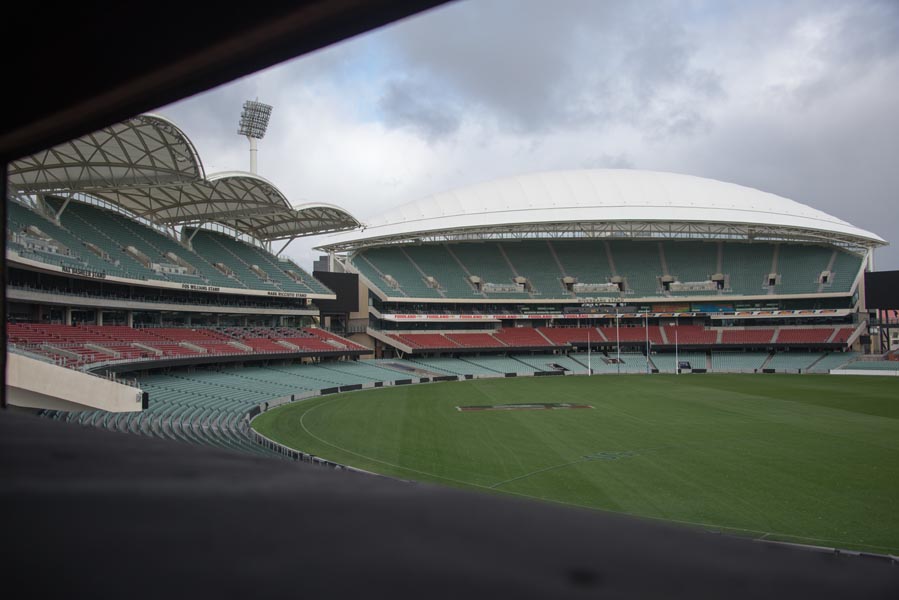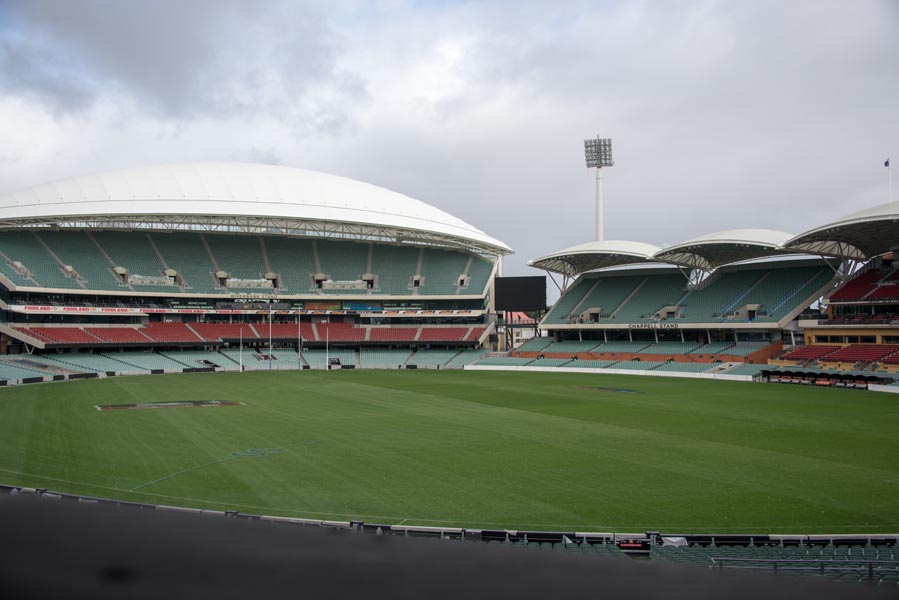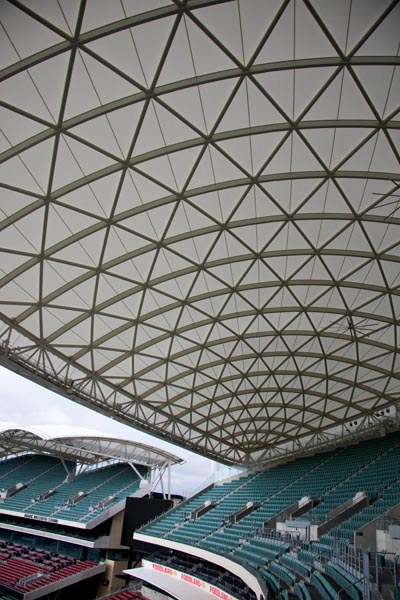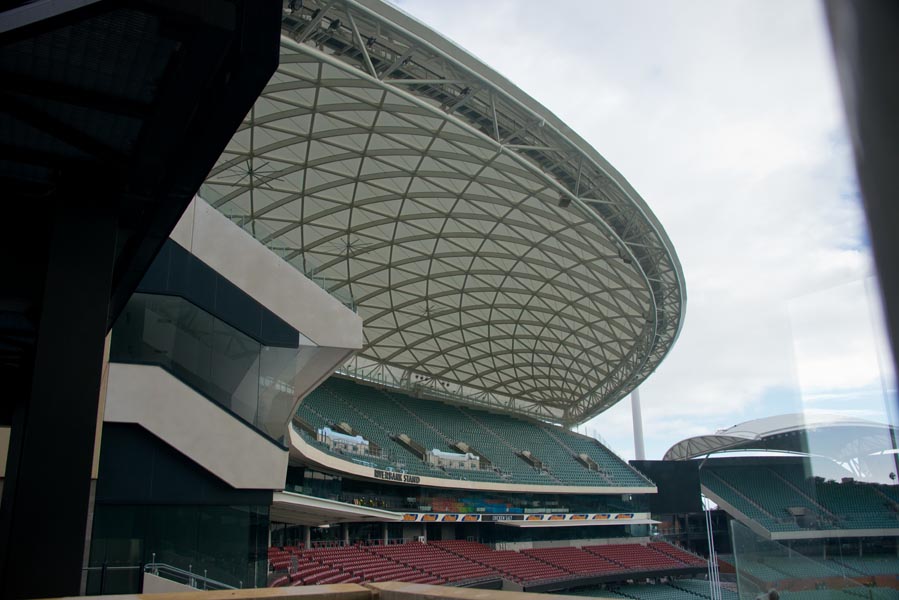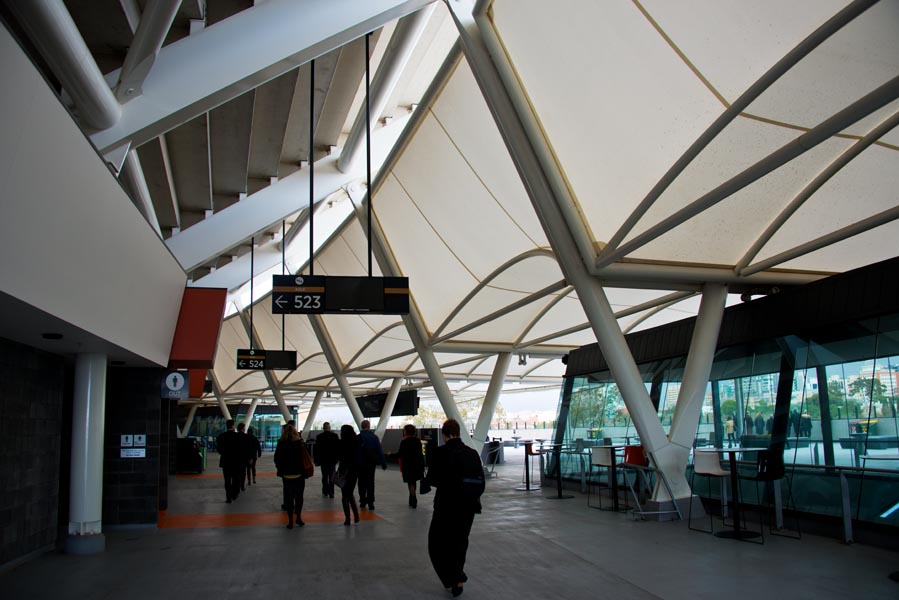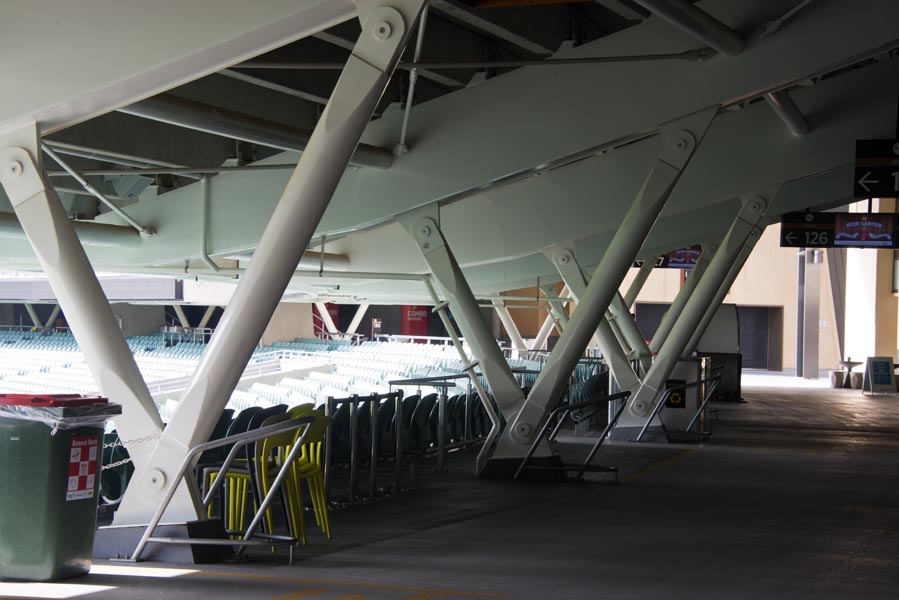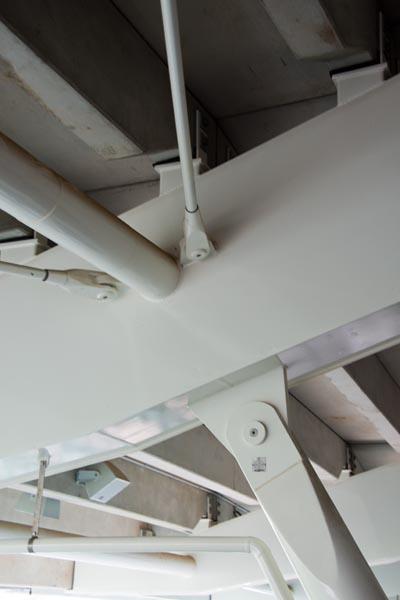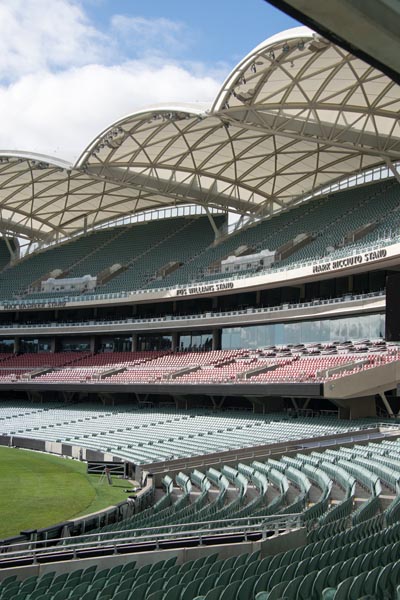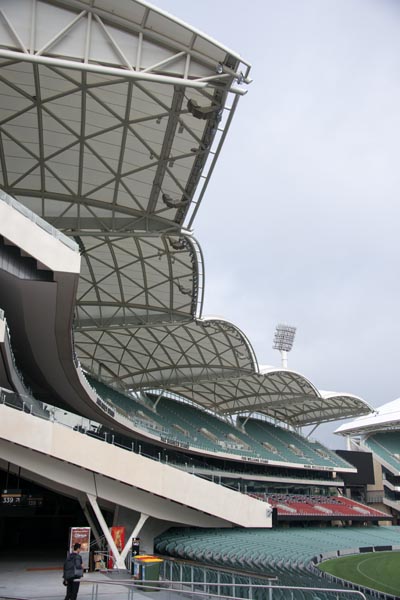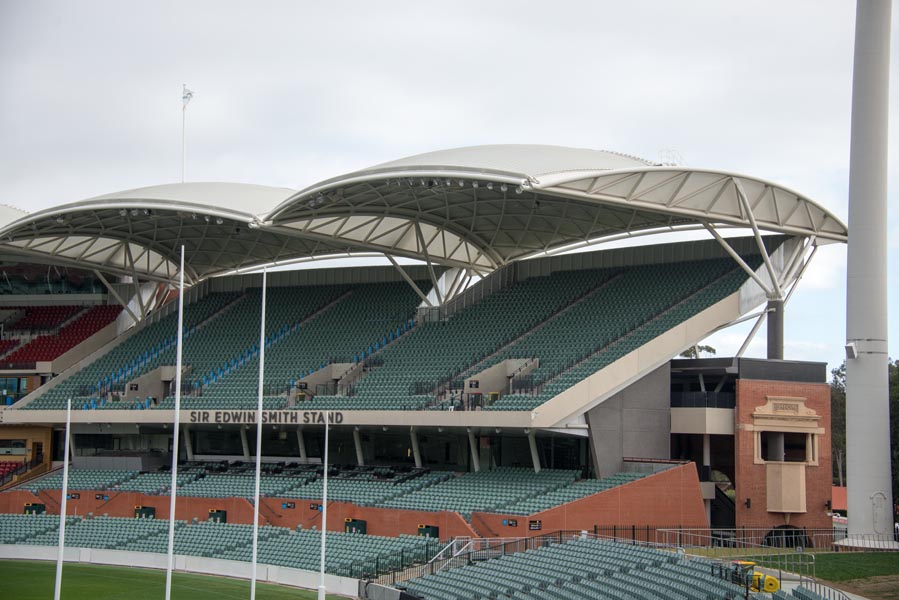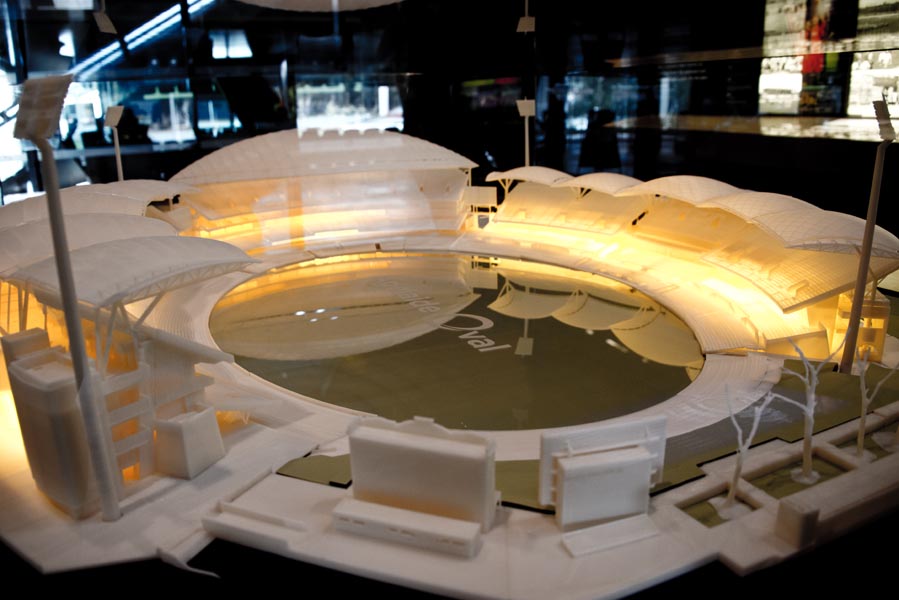 Skilled Stadium, Gold Coast

Entrant: Tensys Engineering Pty Ltd
Location: Robina, Qld.
Client: The State of Qld. Major Sport Facilities Authority
Architect: Populous (formerly HOK SVE)
Struct. Eng.: SKM
Specialist: Tensys Engineering Pty Ltd
Others: Beenleigh Steel Fabrications Pty Ltd
Builder: Watpac Limited
Fabricator: Hightex GmBh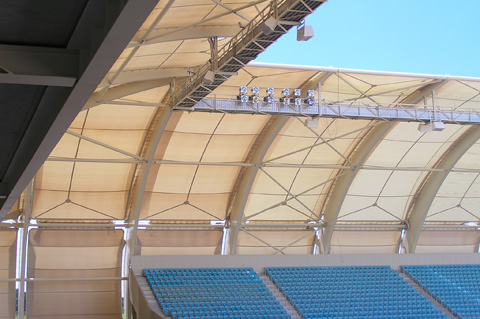 Freshly installed Roof Panels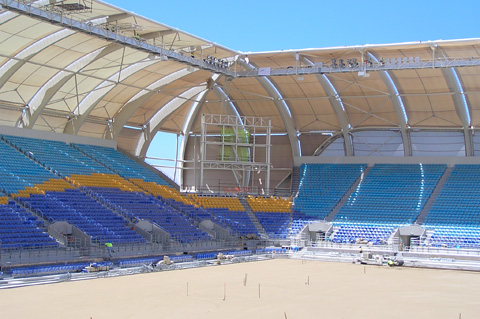 Rio Tinto Stadium

Entrant: Structurflex Ltd - Engineering Fabrication Installation
Location: Sandy - Salt Lake City Utah USA
Client: Salt Lake County - Utah & Real Salt Lake
Architect: Rossetti Architects
Struct. Eng.: Wade Design Engineers & Wayne Rendely PE
Builder: Turner Construction
Fabricator: Structurflex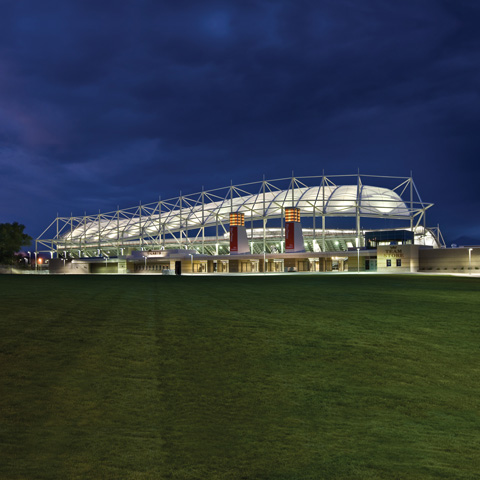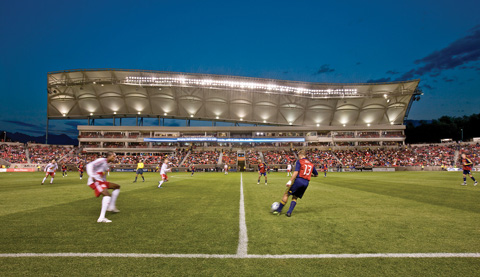 Jawaharlal Nehru Stadium roof in Delhi, India.
Jawaharlal Nehru Stadium (JNS) was originally built in 1982 in honour of India's first Prime Minister. Mr. Nehru is credited as the founder of modern India through political and social reform. In preparation for the upcoming 2010 Commonwealth Games in Delhi this facility is receiving a dramatic update. The crowning achievement to the stadium's rebirth will be the tensile membrane roof, supported by a vast cable net. LSAA members MakMax were awarded the contract to supply and install an ambitious fabric and cable roof design, the structure is now near completion with 50 of the 88 fabric panels installed. Schlaich Bergermann & Partners are the structural engineers.