The Optus Stadium is the brand new 60,000 seat sports stadium in Perth.
Two of the LSAA member companies - Arup and MakMax - have been involved in the design and construction of the roof structure.
The Arup design team attended the cracking one day cricket game between Australia and England for the first major event at Optus Stadium. The feature of the stadium is the lightweight cantilevering roof that has a clean fabric membrane soffit and those huge speakers pack a punch. Unfortunately we lost the day only by a few runs but the atmosphere was great.
Read more: LSAA Members at the First ODI at the New Optus Stadium
Rio Tinto Stadium

Entrant: Structurflex Ltd - Engineering Fabrication Installation
Location: Sandy - Salt Lake City Utah USA
Client: Salt Lake County - Utah & Real Salt Lake
Architect: Rossetti Architects
Struct. Eng.: Wade Design Engineers & Wayne Rendely PE
Builder: Turner Construction
Fabricator: Structurflex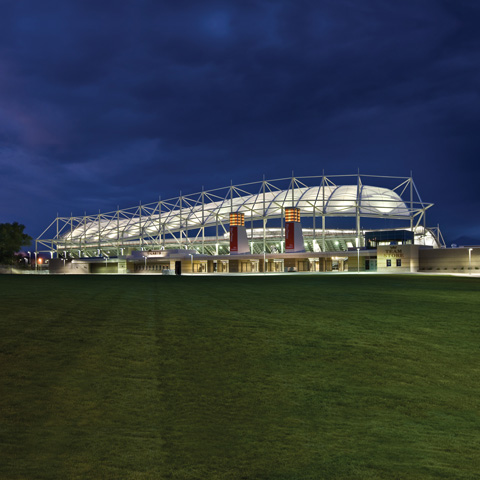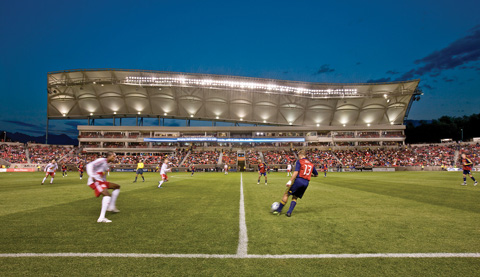 The Adelaide Oval is a world class cricket facility that has been the focus of a $535 million redevelopment which was completed in 2014.
The slider shows some images from a visit in July 2015.
Photo Credits: Peter Kneen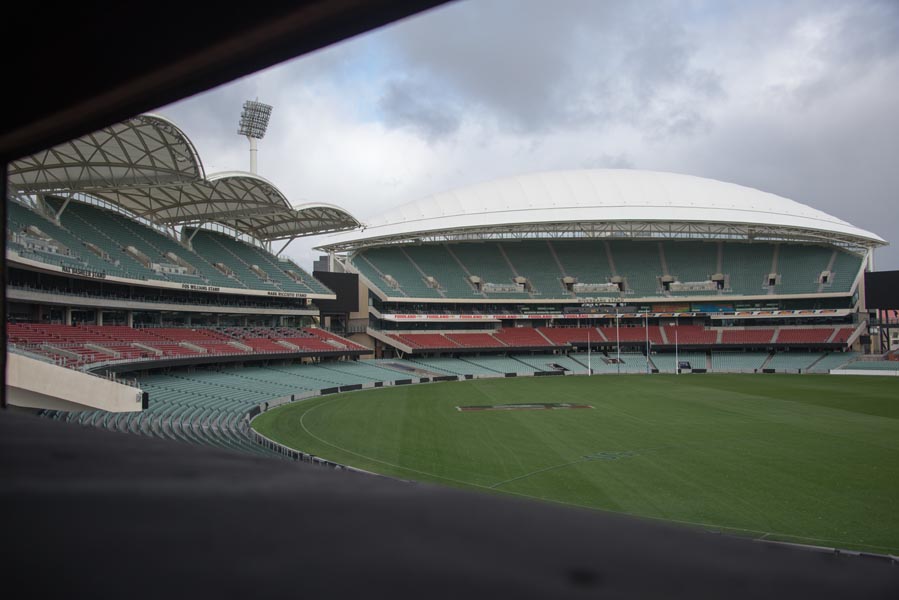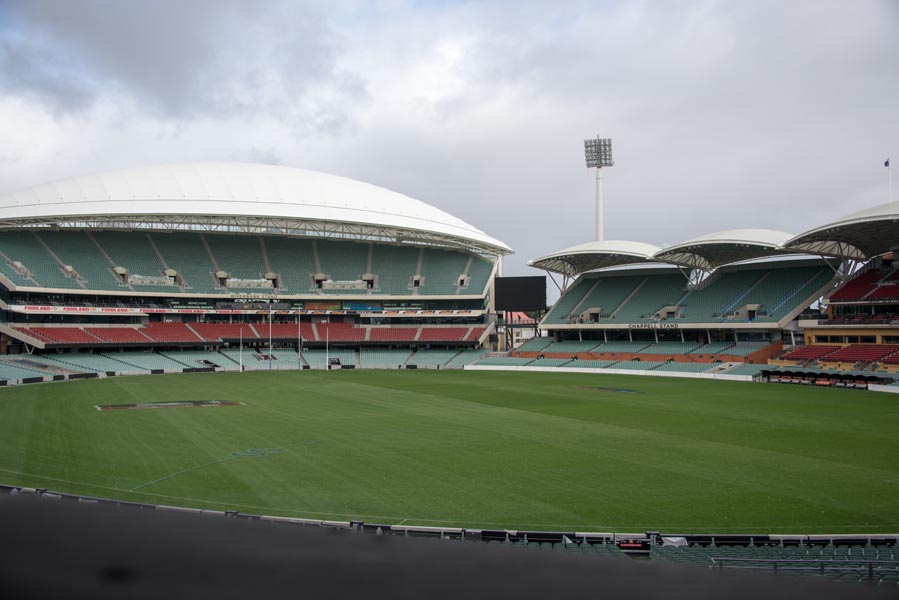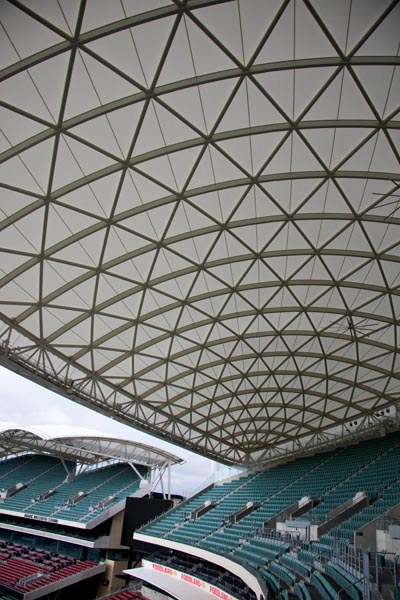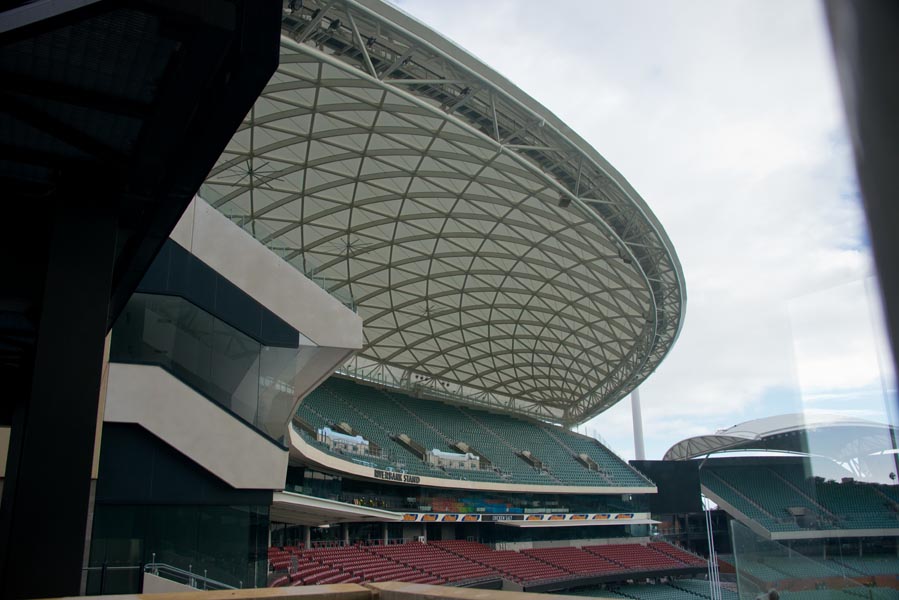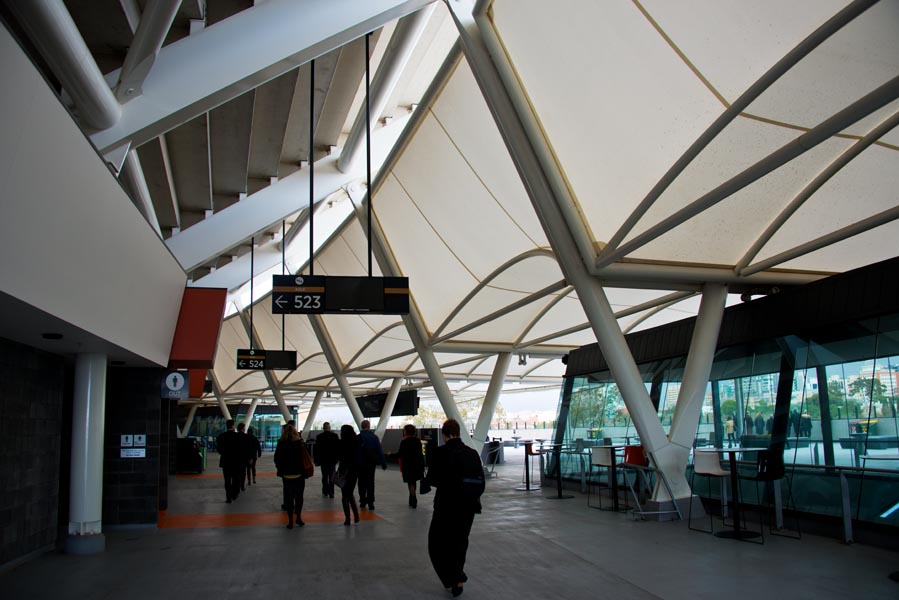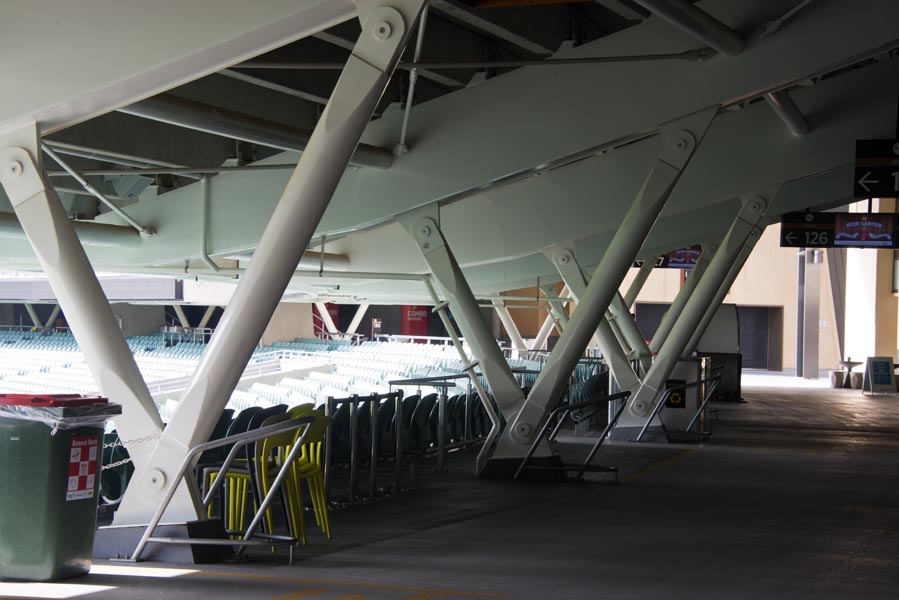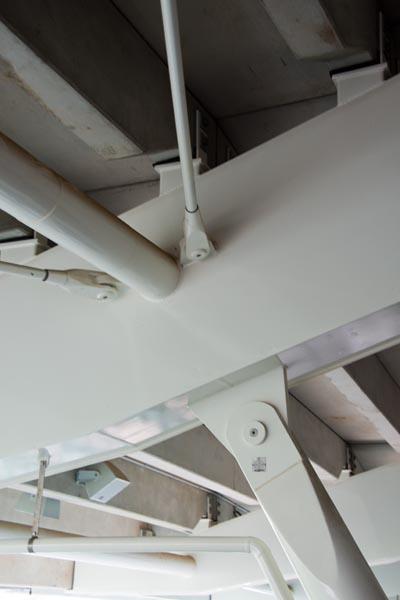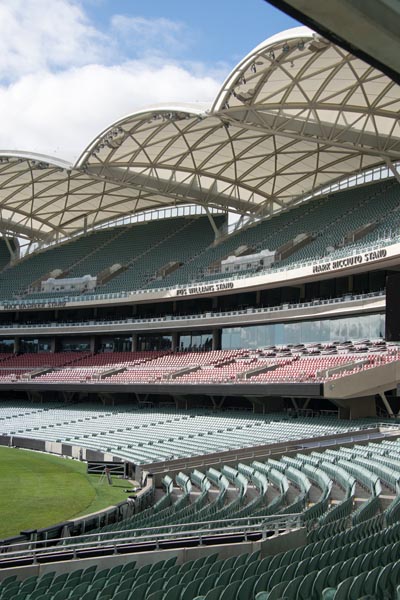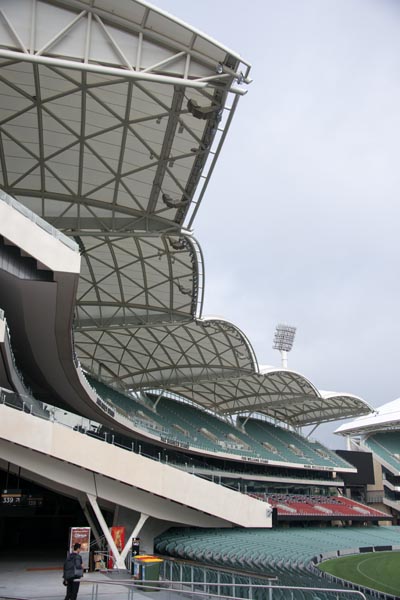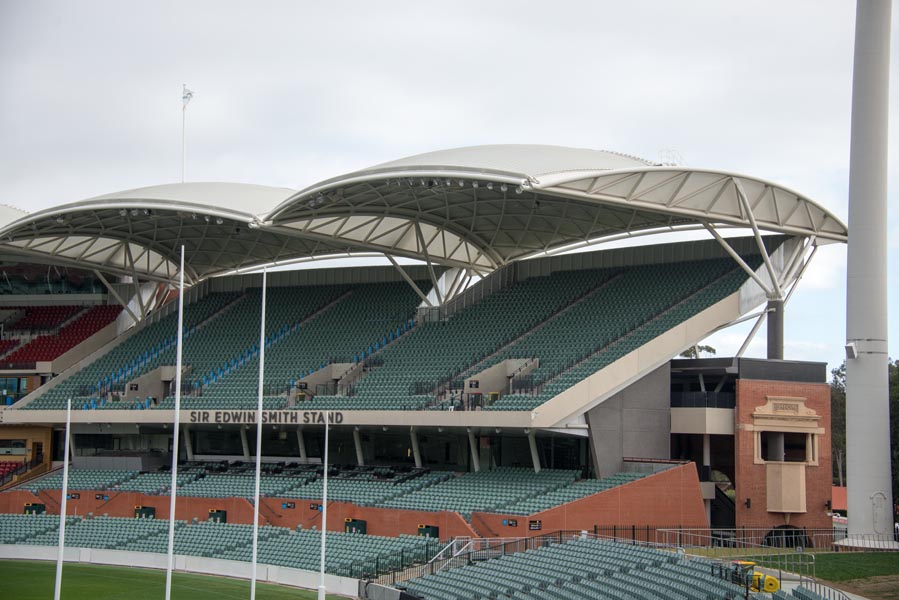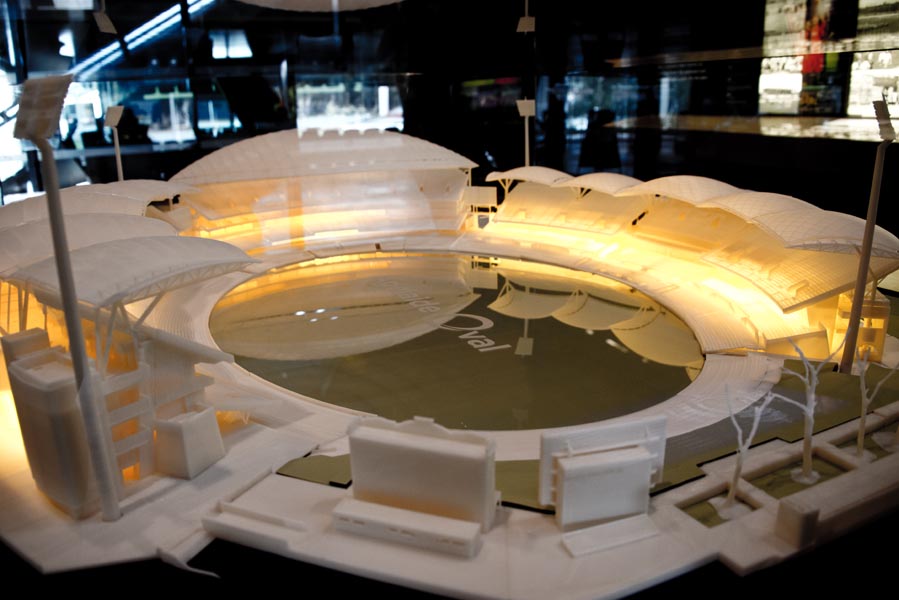 A link to view details (non-engineering) of the stadiums for the 2010 World Cup in South Africa:
http://www.smh.com.au/world-cup-2010/stadiums
Stadium profiles
Credits: The following article is adapted from
http://www.mediaclubsouthafrica.com/index.php?
option=com_content&view=article&id=
93:World+Cup+stadiums&catid=39:2010_bg&Itemid=59
The 2010 Fifa World Cup will be played out in 10 newly built or upgraded stadiums, in nine South African cities.
Five are existing stadiums, all of which have been upgraded, with the showpiece Soccer City in Johannesburg having undergone a major upgrade. The remaining five have been built from scratch - and completed on schedule.
The stadiums are:
Soccer City Stadium, Johannesburg
Ellis Park Stadium, Johannesburg
Cape Town Stadium, Cape Town
Loftus Versfeld Stadium, Pretoria
Durban Stadium, Durban
Nelson Mandela Bay Stadium, Port Elizabeth
Royal Bafokeng Stadium, Rustenburg
Free State Stadium, Bloemfontein
Mbombela Stadium, Nelspruit
Peter Mokaba Stadium, Polokwane
Demolition and groundwork began in 2006, with construction of all the major facilities starting in February 2007. South Africa's construction industry, which has substantial experience in large-scale infrastructure development, was consulted about the stadium timelines - and it was agreed that the dates were realistic.
The LSAA 2007 Conference held at the Gold Coast included a site visit to the nearby Robina Stadium which was under construction. The stage of construction was the installation of the tensioned fabric roof panels.
The following are some images taken during that visit.