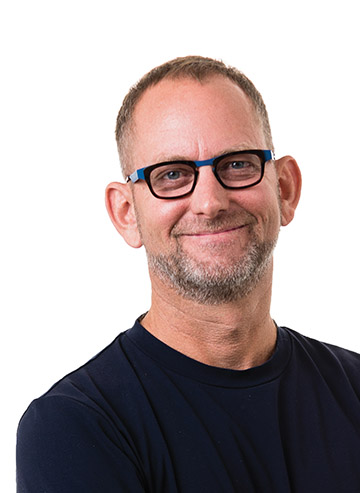 Chris is a Director of the Populous Asia Pacific region. He is a Senior Principal with over 20 years' experience in large scale highly specialised buildings that make their mark on a city, including high profile sports projects in Australia and New Zealand such as the award winning Suncorp Stadium, Eden Park Redevelopment, Metricon Stadium, Perth Major Stadium PDP and KL Sports City.
Chris is committed to strong project leadership, pro-active and responsive client relations, and the cultivation of dedicated project teams, all key to his reputation for driving the best possible project delivery. This commitment is framed by his ongoing dedication to thoughtful and inventive high quality design and his demonstrated passion for thought and personal leadership.
Chris has a keen interest in high quality design and environmentally sustainable design. He is also highly experienced in the project delivery process and is committed to providing the best outcomes for clients.

The Conference Venue will be in the Faculty of Design, Architecture and Building (known as DAB) at the University of Technology Sydney.
All lectures, exhibitions and workshop will be held in the Peter Johnson Building. (Building 06) Rooms to be confirmed.
Bookings for the Conference will be done through an external booking agent Eventbrite.
Actual Registrations and Payments for the following Ticket Types can be done HERE
please click on the Green Tickets button in the new Eventbrite window. Thanks

There will be a number of different "event ticket types". All attendees are required to register.
Conference Homepage
Note: Design Award Entries Close on October 5, 2018
General Requirements and Categories
The LSAA 2018 Design Awards are for completed projects since November 2016.
Projects, or significant portions of a structure, may be located around the globe but the Awards are primarily intended for projects that have a substantial local contribution - such as design, fabrication or construction.
LSAA Members and non-members may enter (different fees apply - $200 per entry for members, $300 per entry for non-financial members).
The Awards are also open to companies or individuals who may not have acted as the main designer, fabricator or installer. However only one entry per project will be considered.
The Awards will considered in the following categories:
Note: Design Award Entries Close on October 5, 2018
Judging is normally done using two independent persons with a third person in case of a deadlock.
Judging is based on the written responses to a number of questions as well as on suitable (reasonably) high resolution coloured digital images.
The images must include views of the completed structure, some views of detailing and other views taken during construction.
Video and overview drawings in PDF format may help.
Copyright on images used must permit the LSAA to reuse them for promotional reasons.
All entries must be submitted on the forms supplied, by the closing date along with the required entry fee.
For guidance the following structures were entered in the 2016 Design Awards.