The Structural Branch of EA, Victoria Division in conjunction with the
Lightweight Structures Association of Australasia would like to invite you to a technical seminar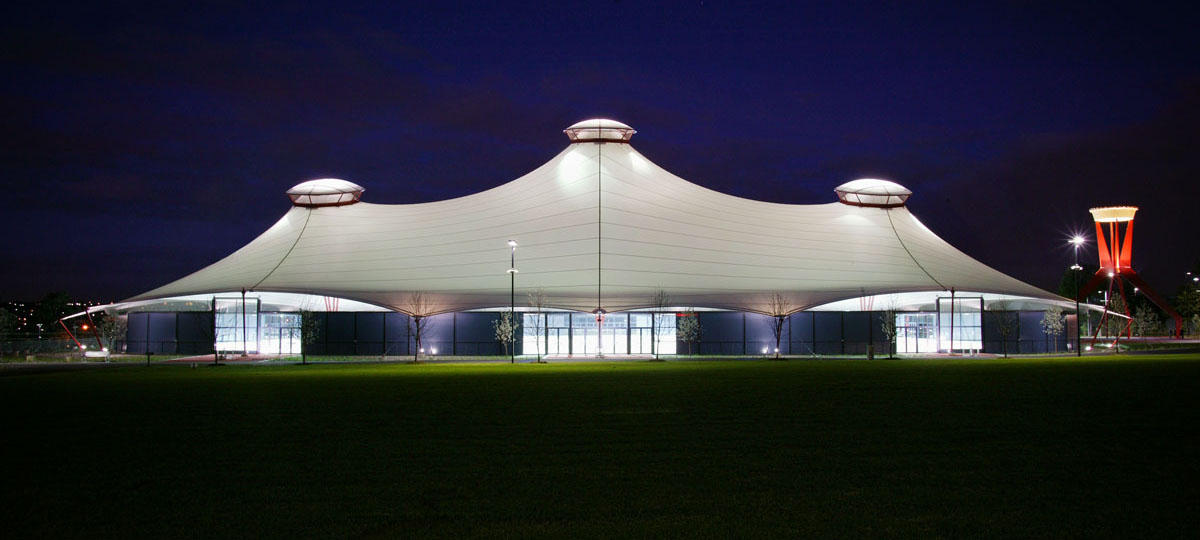 Engineering Principles of Tension Membrane Structures
Tuesday Afternoon October 28th 2008 at EA Auditorium, 21 Bedford St, North Melbourne
Tensioned membrane structures have become an important structural form for both large span roof structures as well as for smaller covered areas which also serve as an architectural statement.
The design principles and fabric material properties needed to be understood for a successful realization of a project are not covered in University courses. This seminar is an opportunity to learn about the basic structural design parameters, material selection, fabrication and erection techniques.
Topics which will be presented
Brief history of tensile structures

Understanding fabric materials

Understanding the supporting structures

Understanding the engineering design process

Fabrication, construction and installation processes

The future directions for lightweight structures
Speakers:
Dr Kourosh Kayvani – President LSAA and Principal, Structural Group (NSW) of Connell Wagner who has been responsible for the design of the new Wembley Stadium roof in the UK amongst other major projects.
Ian Knox – Managing Director of Innova International and LSAA member representing the architectural textiles industry, identifying and reviewing major technical fabric groups.
Rowan Murray – General Manager Ronstan Architectural and LSAA Secretary with specialist knowledge of cables and fittings needed in most structures.
Peter Lim – Managing Director, Tensys Engineers - Specialist Consultants for Lightweight Structures. Peter has been recognized for his fine work with numerous International Design Awards.
David McCready – Life Member of LSAA with decades of design, fabrication and installation experience of tension membrane structures.
Dr Peter Kneen – Executive Officer LSAA who is a pioneer structural engineer in Australia in many areas of lightweight structures.
Engineering Principles of Tension Membrane Structures
1445

Registration & Networking with Sponsors

1515

Welcome and Introduction - Chairman IEAust Structural Branch
Introduction & Brief History of Tensile Structures - LSAA President

1540

Materials – Textile Options for Diverse Architectural Applications - Ian Knox

1600

Materials - Understanding Support Structures - Rowan Murray & Peter Kneen

1630

Afternoon Tea break

1700

Design Processes in Tension Structure Projects - Peter Lim

1740

Fabrication, Construction and Installation Processes - David McCready

1820
1840

Future Directions – Peter Kneen

Closure
The above presentations are available in a PDF file where the PowerPoint slides are grouped four per page.