In Sydney for the past 35 or so years there has been great free pre-Christmas Concerts for families.
The event is held in the Domain, and each year the quite large stage and the canopy is erected.
The founding President of the then MSAA (now the LSAA) was largely responsible for developing the canopy concept.
Vinzenz Sedlak started with a lycra model at a scale of 1:100 and envisaged four masts located near each corner of the stage. Diagonal cross cables spanned between the opposite mast heads and a long front edge cable gave an uninterrupted view of the stage area.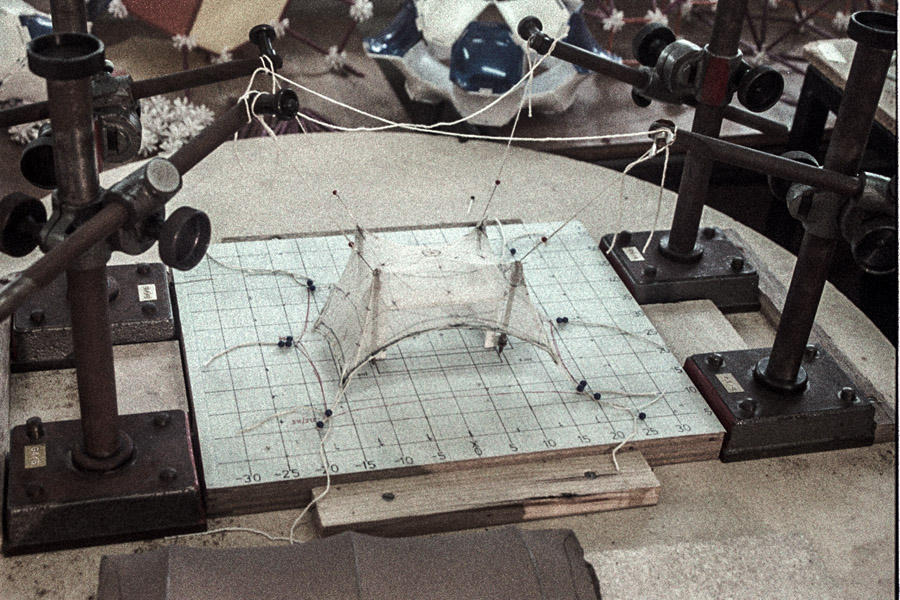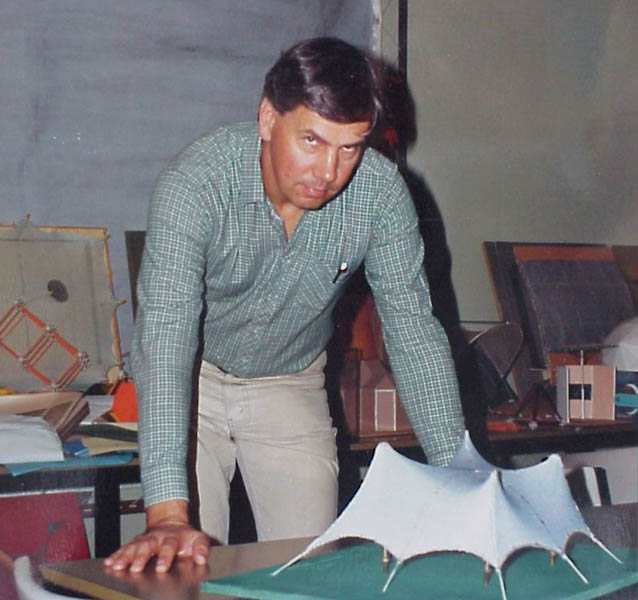 From direct measurements of salient points (anchorages, mast tops and bases), this was fed into a form-finding program.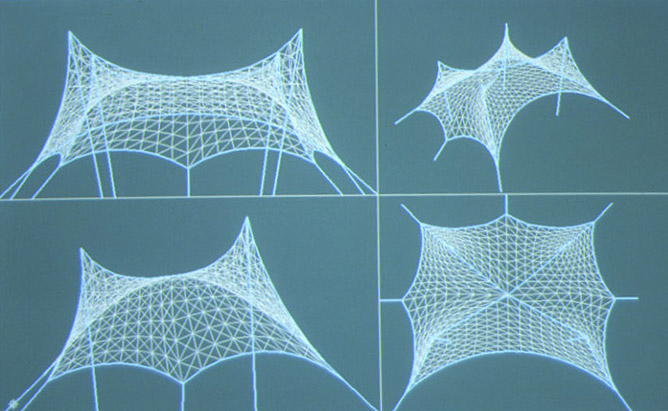 The next stage was to produce cutting patterns which were joined to form a 1:25 scale model.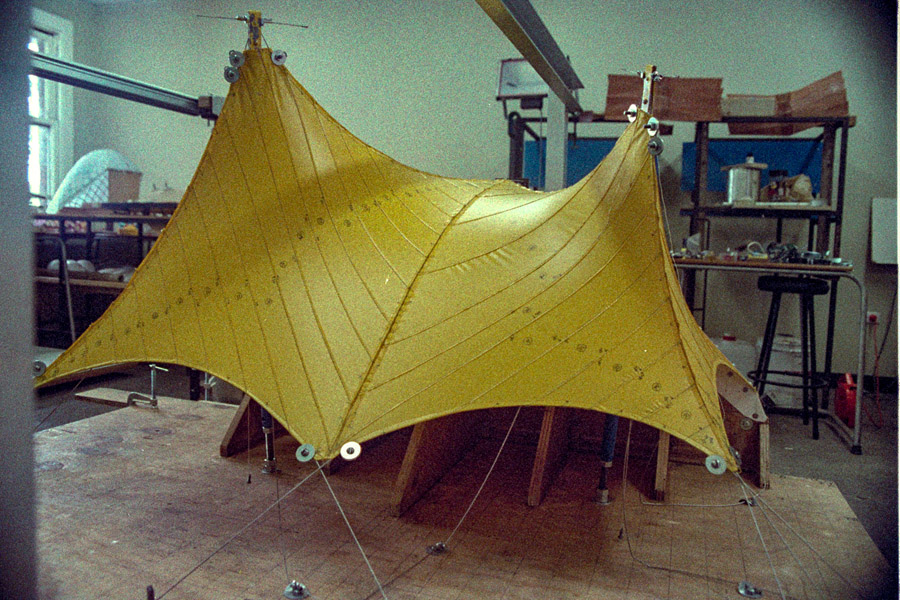 The final structure was fabricated by Bert Bilsborough. Bert was still keen on using both sewn and welded seams in the early 1980s but most PVC coated membranes from that time just used high frequency welding. Some images of the first structure erected in the domain follow: