This article has ben updated on May 4 2022.
The closing date for entries has now past and the entries have been collated and given to our Design Award Judges.
The date for the presentation of the LSAA Design Awards "2022" is now Thursday 26 May 2022 Download PDF Flyer
Venue: The first part of this FREE event will be in the School of Design and Architecture, Lecture Room AMDC301 (see below)
Swinburne University, Melbourne. Registrations and check in from 1.45pm
Details of how to get to the Campus can be found HERE
Format: The format is for short presentations (15-20 mins) of some submitted projects during the afternoon.
We will then adjourn to the nearby Hawthorn Hotel for networking over drinks and canapes.
A Guest Speaker and the Awards Presentations will round off the evening.
Bookings: Bookings are necessary and can be done through Eventbrite
Note: Covid checkin and Proof of Vacinations or valid exemption required.
Preliminary Program (Draft April 6 2022, subject to confirmation)
1.45 - 2.00pm Registration - at Swinburne University (Lecture Room AMDC301)

2.00 - 2.30pm Welcome, News from LSAA, Announcements

2.30 - 4.00pm Presentations from LSAA Members on selected projects (20 mins each)

4.00 - 4.30pm Afternoon Tea / Networking

4.30 - 5.30pm Further selected project presentations

5.30 - 6.00pm Closure and move to Awards Presentation Venue (TBA)

6.00 - 8.00pm Drinks and Canapes

Guest Speaker

Awards Presentations
This free event is made possible with the generous support of our sponsors - Hiraoka, Mehler and Ferrari

Lecture Room AMDC301 is the purple dot on the map below: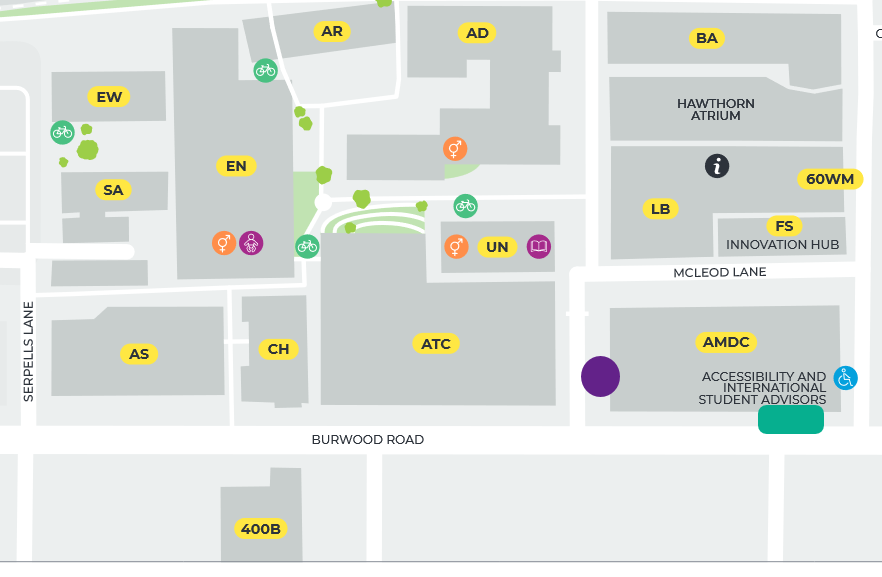 There will be ample time set aside for social networking and compare notes as to adjusting to bushfires, floods, Covid and new working environments etc.
The LSAA committee will be keen to have feedback on how we can move forward and provide value for our members.