Theme: "Touching the Earth Lightly"

Auckland, November 2013
---
Site Visits to "The Cloud", "Westlake Girls High School" and "Eden Park"
A valuable aspect of LSAA Conferences is to include site visits to recent projects in the company of technical people that were intimately involved with the design, fabrication or erection. In several cases we have organized the current client/owner to be present as well to comment on the performance of the project.
"The Cloud"
See also the following article about The Cloud - as it was entered into a previous LSAA Design Awards.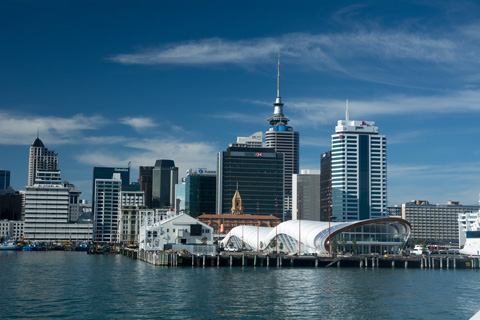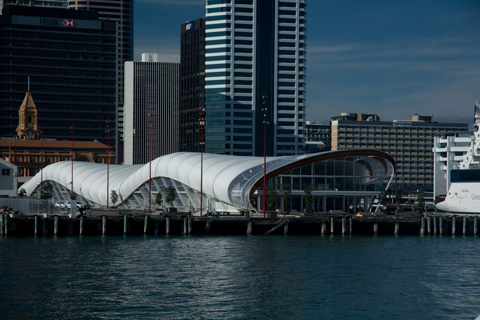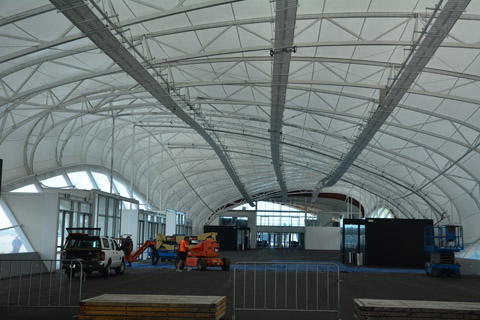 Of particular interest to the LSAA Conference delegates concerning the Eden Park Stadium was the use of PTFE foil pillows to clad the rear sections of the stands.
Eden Park has four distinct stands with the newest being the most imposing in terms of capacity, height and visual bulk. The use of the transparent foil panels was partialy selected to lessen this impact as the stadium is located in a residential area.