Current Financial Company Members of LSAA have their company profile listed on the LSAA website and

can submit news, awards and other articles for publication on the website.

Discounted fees apply for Conferences, Seminars and Design Award Entries.

We have a passion for realizing excellence in producing world class lightweight structures.

Members are engaged in the design, fabrication, erection of lightweight structures and

are well supported by material suppliers of fabrics, fittings and cables.

Members adhere to our Code of Ethics
Members with complete service
(Design, Engineering, Fabrication, Installation)

Members with predominantly Design
and Engineering service

Members with Software and Consulting Service

Members with predominantly Design,
Fabrication and Installation service

Members who are predominantly suppliers
Our Member Profiles are listed below in random order.
---

We shape a better world
We are an independent firm of designers, planners, engineers, consultants and technical specialists offering a broad range of professional services. Through our work, we make a positive difference in the world. We shape a better world.
Founded in 1946 with an initial focus on structural engineering, Arup first came to the world's attention with the structural design of the Sydney Opera House, followed by its work on the Centre Pompidou in Paris. Arup has since grown into a truly multidisciplinary organisation. Most recently, its work for the Singapore Sports Hub has reaffirmed its reputation for delivering innovative and sustainable designs that reinvent the built environment.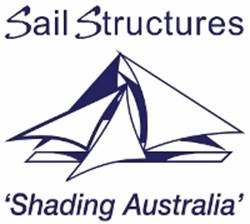 Sail Structures was formed in 1988 in conjunction with Port Douglas Sailmakers and initially manufactured high quality yacht sails. Using our Sailmaking experience we began to manufacture tensioned fabric membranes for architectural use when the industry was in its infancy.
Being one of only a handful of suppliers in the country with the skills to fabricate these speciality products in the early 90s we quickly gained a reputation within our industry for our ability to supply these first class structures in a quality second to none.
MakMax Australia & Taiyo Membrane Corporation

MakMax Australia is a world leading tensile membrane specialist in the design, fabrication and installation of fabric architecture. MakMax specialise in using PTFE and PVC tensile membranes, pneumatic ETFE foils, Tensotherm translucent membrane roofing and HDPE shade structures creating award winning fabric structures.
Internationally renowned for technical innovation, the investment in Research and Development of tensile membrane technology and possessing a worldwide reference list, MakMax personifies tensile membrane expertise, quality and style.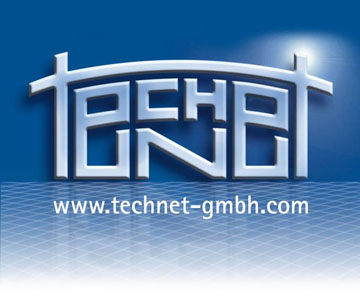 technet GmbH provides software for lightweight structural design.
The generation of free forms, the statical analysis and the subsequent cutting pattern generation is guaranteed by our software.
EASY is a fully comprehensive suite of software modules for the complete design of lightweight structures. Our experienced support team is prepared to help in various ways to optimise your production with technet's software.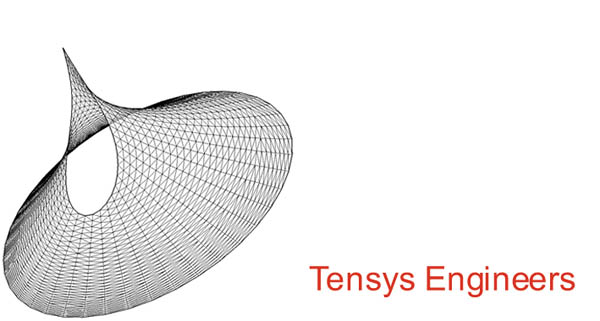 Tensys Engineers provide the full range of engineering and analysis services necessary for the design, fabrication, project management and installation of lightweight tensioned fabric, cable net and facade structures.
Our clients range from consulting structural engineers and architects during the initial design phase of a project to membrane contractors for the production of fabrication and installation information.
The design capability of the Tensys Engineers team is complemented by many years of practical contracting experience. Coupled with the long-established analytical expertise of Tensys Consultants (located in Bath, UK), this qualifies them uniquely to assist in all phases of the development of a project from concept to installation.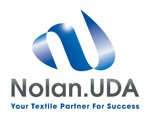 Nolan.UDA is a diverse national supplier of commercial & industrial textiles and associated hardware. The company has seven branches strategically located in capital cities throughout Australia. Each branch housing an independent sales team with inventory to service their specific requirements. Nolan.UDA prides itself on our core business principals: integrity, innovation and value for money.