Member Profiles
Current Financial Company Members of LSAA have their company profile listed on the LSAA website and

can submit news, awards and other articles for publication on the website.

Discounted fees apply for Conferences, Seminars and Design Award Entries.

We have a passion for realizing excellence in producing world class lightweight structures.

Members are engaged in the design, fabrication, erection of lightweight structures and

are well supported by material suppliers of fabrics, fittings and cables.
Members with complete service
(Design, Engineering, Fabrication, Installation)

Members with predominantly Design
and Engineering service

Members with Software and Consulting Service

Members with predominantly Design,
Fabrication and Installation service

Members who are predominantly suppliers
Our Member Profiles are listed below in random order and here are a few examples of the work our members do: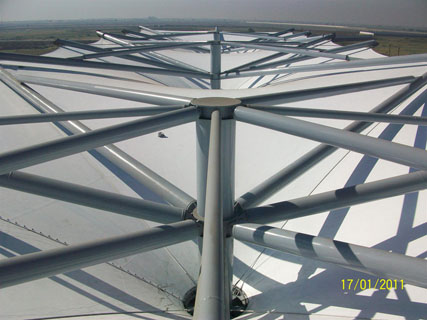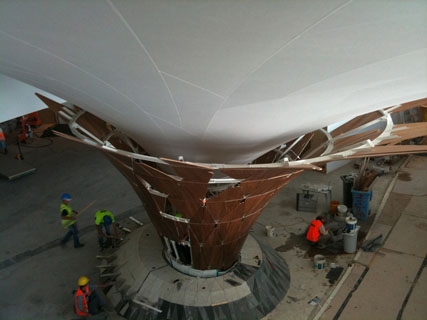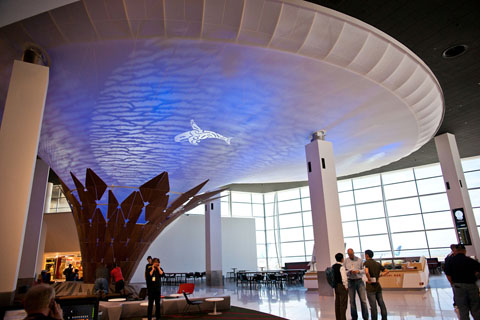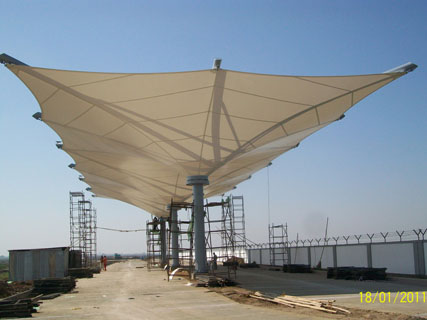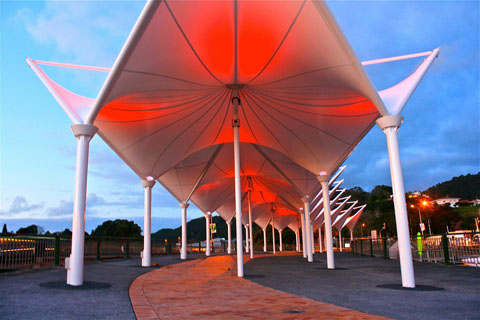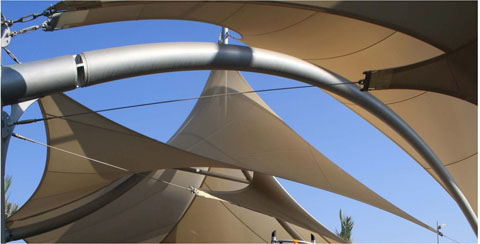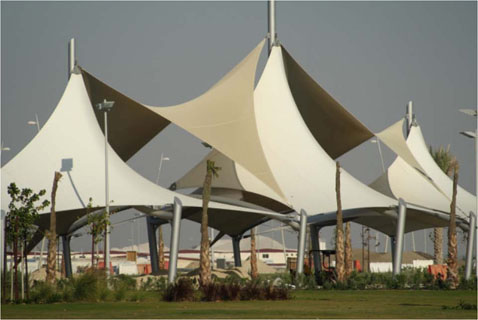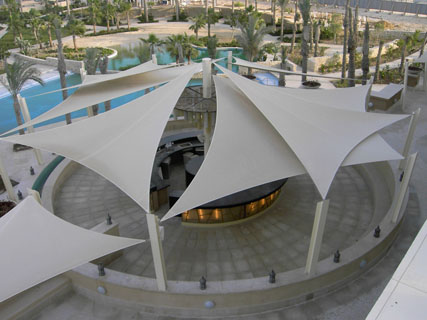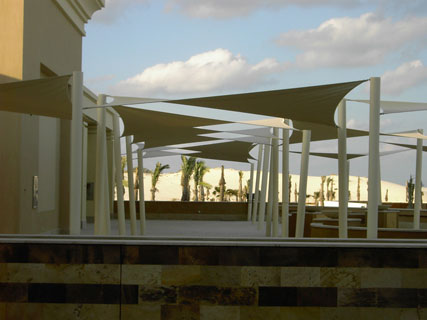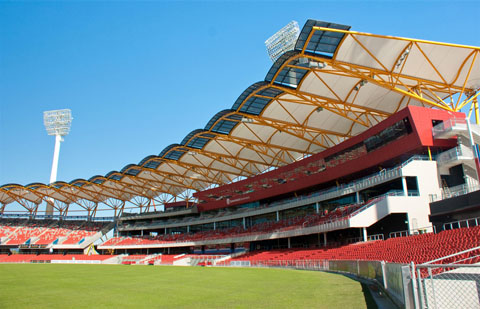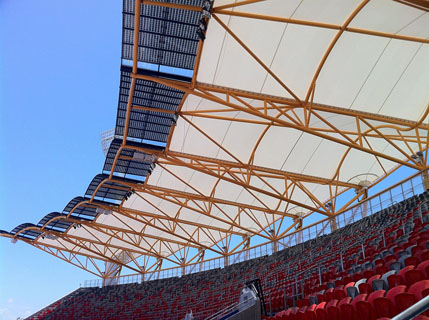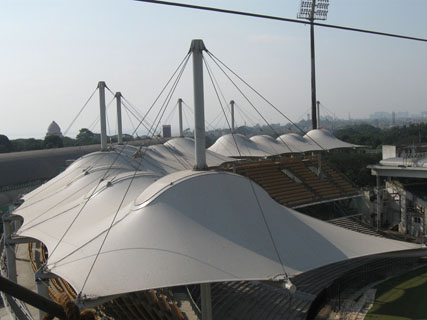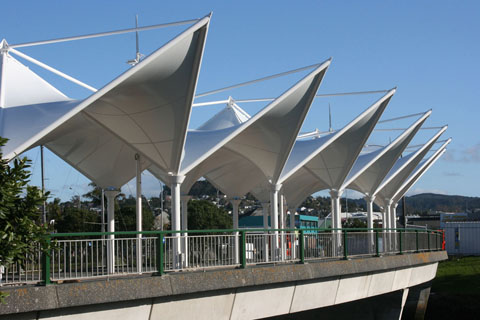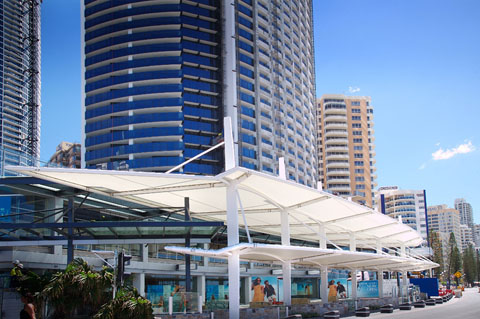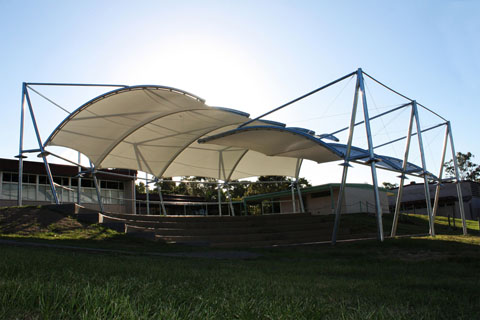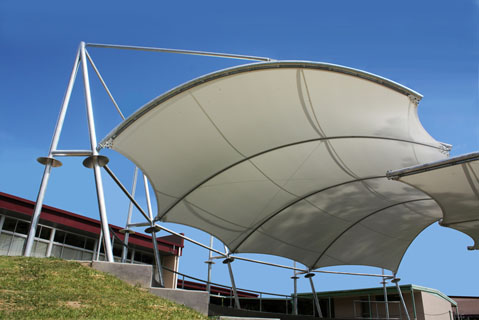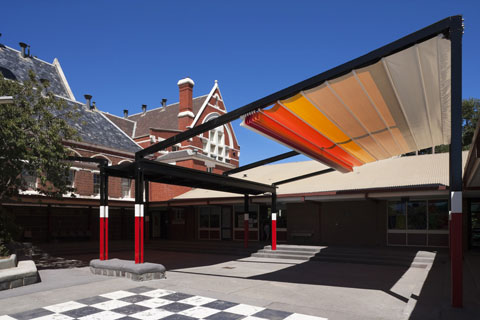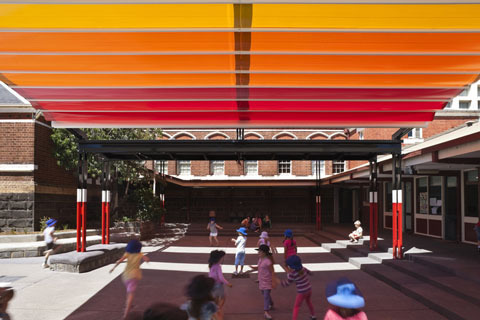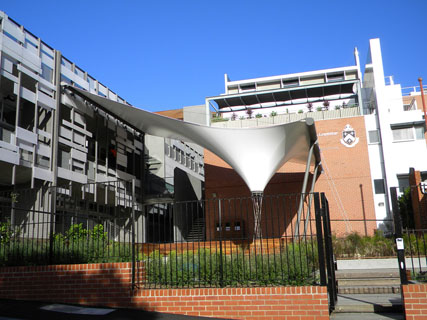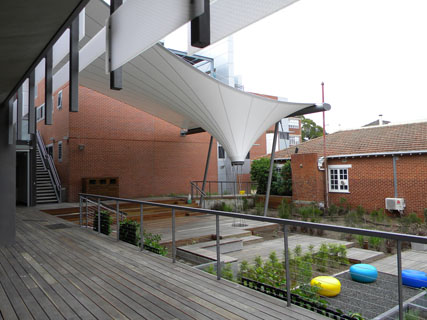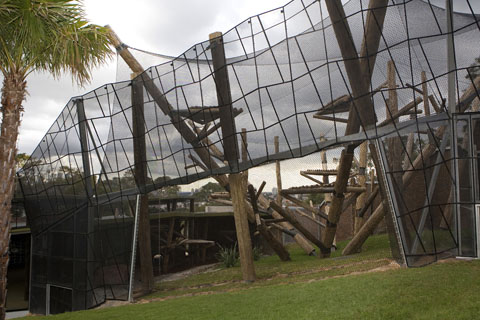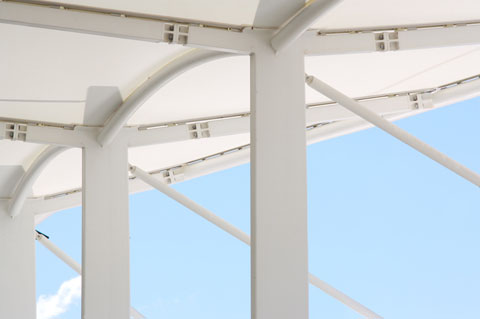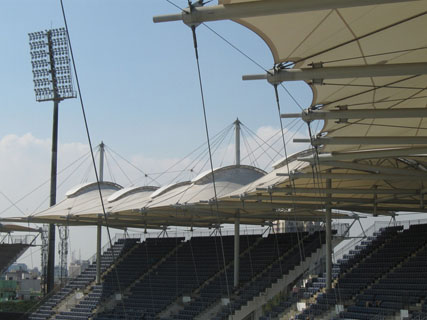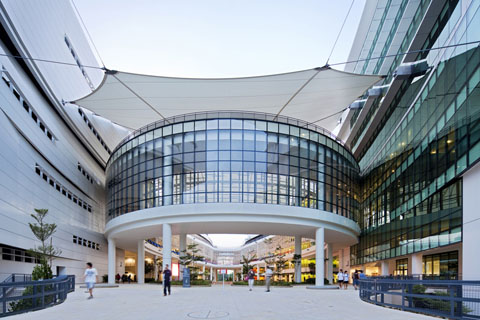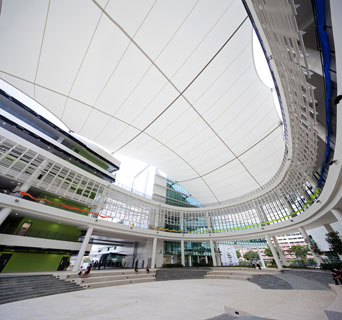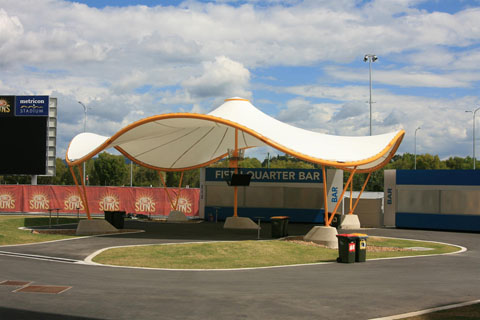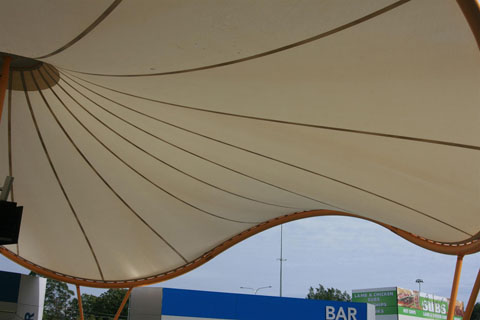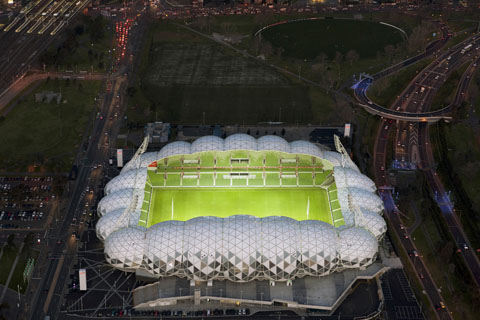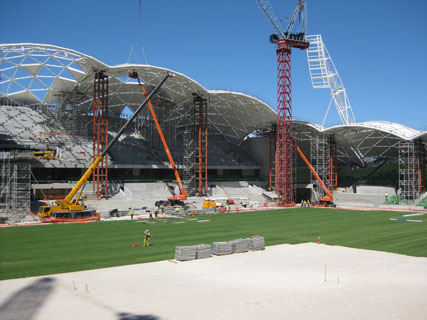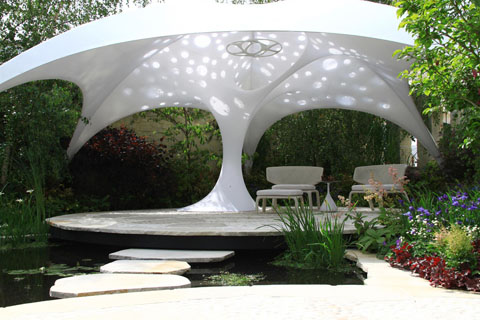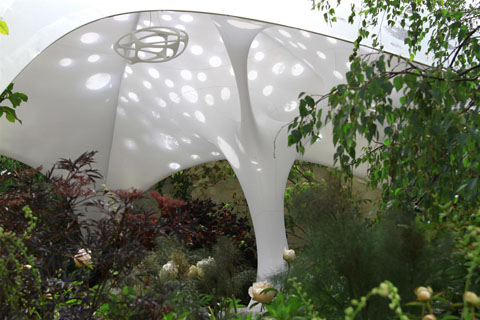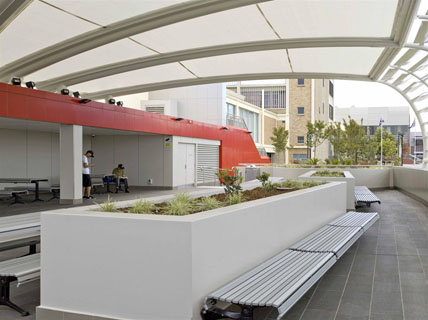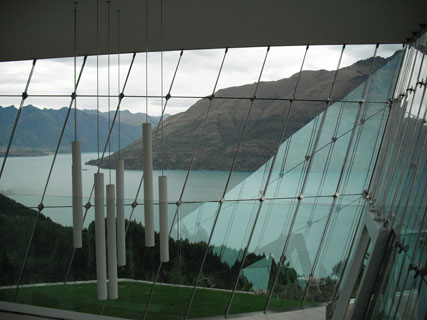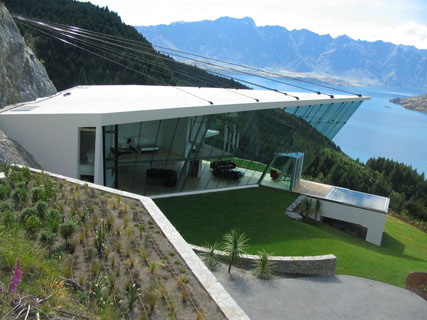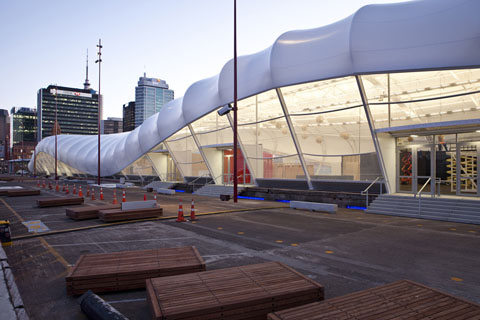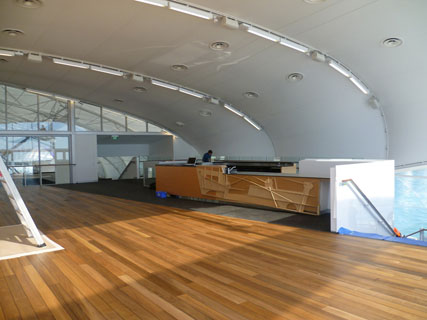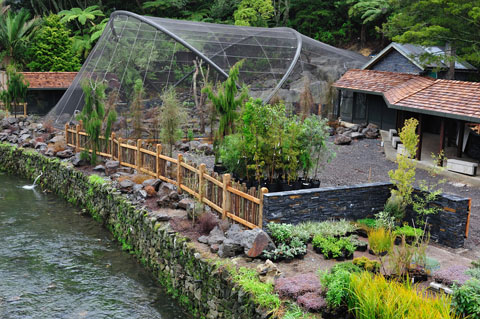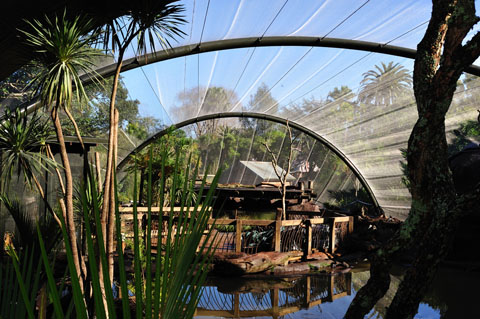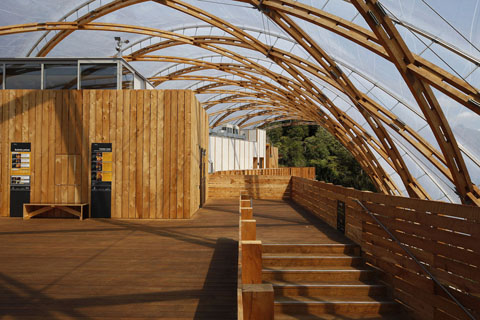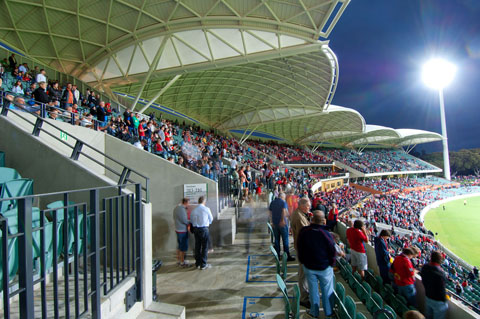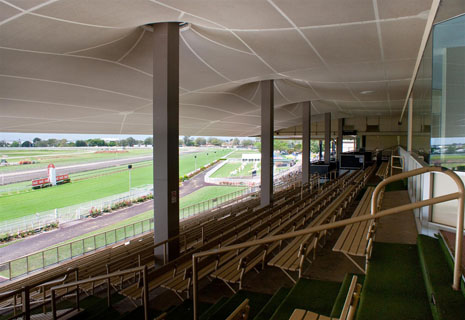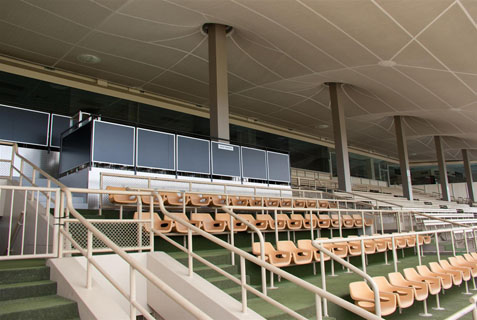 ---

Tensioned Fabric Design and General Structural Engineering
Wade Design Engineers has over 20 years experience in the design and detailing of tensioned fabric and cable net structures. Our Brisbane based team can assist to provide the technical design aspects of any size project and have completed over 1300 projects ranging from playground shades to airport terminal and stadium roofs.
Capabilities include the following:-
Concept Development

Finite Element Analysis

Fabric Steel and Concrete design and detailing

Geometry Definition & Coordination

3D Modelling

Engineering drawings

Steel Workshop drawings

Fabric cutting patterns

Clamping hardware design

Cable & Fitting Scheduling

Site inspections

Engineering Certification

Structural Condition Reports
Website: www.wadeng.com.au
Some articles on this website:
Engineering for Rio Tinto Stadium
Back to: LSAA Home or Member Profiles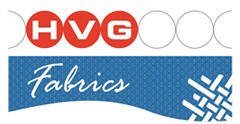 HVG Fabrics is a specialist provider of performance fabrics for outside environments. Screening, shading and protection are key elements and we focus on solutions that offer unique products and services that work in the harsh Australian environment.
We look for differentiated product solutions that offer leading edge technical advantages. We partner with suppliers like Serge Ferrari, Sattler and Alnet who are global leaders in their field and we strive to offer distribution excellence through our national network with an emphasis on product and support 'where you need it, when you want it'.
With a constant desire to innovate, push boundaries and develop product, HVG fabrics is an alliance partner with instinct you can trust.
Phone: 1300 854 811
Email: This email address is being protected from spambots. You need JavaScript enabled to view it.
Website: www.hvgfabrics.com.au
Back to: LSAA Home or Member Profiles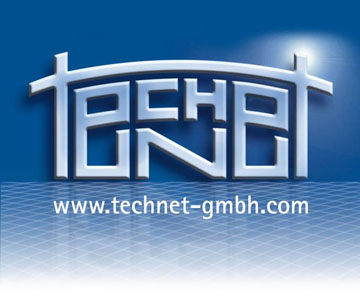 technet GmbH provides software for lightweight structural design.
The generation of free forms, the statical analysis and the subsequent cutting pattern generation is guaranteed by our software.
EASY is a fully comprehensive suite of software modules for the complete design of lightweight structures. Our experienced support team is prepared to help in various ways to optimise your production with technet's software.
Since being founded in 1989 technet GmbH has developed into a worldwide operating company. In addition to the headquarter in Berlin we have satellite offices in Stuttgart and a representation in Shanghai.
See website: www.technet-gmbh.com
Technet GmbH are a sponsor of the 2015 International Trade Fair in Frankfurt and the 20th International Workshop on Textile Roofs (See Other Events )
Back to: LSAA Home or Member Profiles
The Shann Group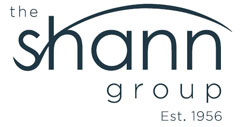 The Shann Group is a leading distributor and importer of high quality technical and industrial textiles designed specifically for use in blind and awning, digital print, architectural and commercial shade structures.
The Shann Group are the sole distributor for the world renown Mehler Texnologies range of tensile architecture materials and, with more than 15,000 square meters of warehouse space across eight locations in Australia and New Zealand, The Shann Group is supported by strong infrastructure and a dedicated service proposition in every branch office.
Backed by a full-service, high-energy sales and customer service team, The Shann Group manages and supplies a comprehensive range of products from leading suppliers to a diverse range of industries. The company's commitment to excellence and superior product sees its staff constantly travelling to trade shows and visiting with suppliers to ensure continual product development and improvement. This commitment combinedwith the expertise, product knowledge and passion of the team gives Shann an enviable advantage.
Website: www.theshanngroup.com

Back to: LSAA Home or Member Profiles

We shape a better world
We are an independent firm of designers, planners, engineers, consultants and technical specialists offering a broad range of professional services. Through our work, we make a positive difference in the world. We shape a better world.
Founded in 1946 with an initial focus on structural engineering, Arup first came to the world's attention with the structural design of the Sydney Opera House, followed by its work on the Centre Pompidou in Paris. Arup has since grown into a truly multidisciplinary organisation. Most recently, its work for the Singapore Sports Hub has reaffirmed its reputation for delivering innovative and sustainable designs that reinvent the built environment.
Arup brings together broad-minded individuals from a wide range of disciplines and encourages them to look beyond the constraints of their own specialisms.
This unconventional approach to design springs in part from Arup's ownership structure. The firm is owned in trust on behalf of its staff. The result is an independence of spirit that is reflected in the firm's work, and in its dedicated pursuit of technical excellence.

ProRig Hardware Pty Ltd (ProRig Hardware) is a specialist importer and wholesale supplier of quality stainless steel hardware and wire rope for the structural, shade, balustrade and marine industries.
ProRig Hardware's core range of stainless steel hardware, wire balustrade systems and wire rope products are marketed and sold under the ProRig® brand name. ProRig Hardware also distributes its handrail products under the ProRail® brand name, and hand swaging tools under the Croc® brand name and a limited range of economy stainless steel products under the Econ brand name.
In 2017 ProRig Hardware became the sole Australian & New Zealand distributor of Blue Wave stainless steel hardware. Blue Wave Wire Design Systems products are suitable for a variety of tensile architecture structures, including fabric structures, bracing and suspension bridges. Manufactured in Denmark, Blue Wave delivers the highest standard of product quality, with the ability to work with your engineers to custom design unique fittings for tensile structures.
Product capabilities:
Wire rope ranging from 2mm to 36mm

Fittings with threads from M5 to M52

Supplier of wire rope from Lloyds approved manufacturer
ProRig Hardware products are suitable for tensile applications such as:
Suspension bridges and shade

Braces and trusses

Fabric architecture and weather proof structures

Catenary lighting

Facades

Landscaping and greenwall

Signage & decorations
For more information, visit www.prorig.com.au or www.bluewave.com.au
ProRig Hardware, sole supplier of Blue Wave hardware is a Silver Sponsor for the LSAA 2018 Conference and Design Awards.

Gale Pacific is the name in advanced polymer fabrics for high-end commercial and industrial applications. We invented knitted shadecloth in the early 1970s. After several years of testing and development, we launched our first range in 1976. We are now one of the world's largest manufacturers of shadecloth.
Our products are designed to:
Protect people and outdoor living environments from the harmful effects of UV rays and adverse weather conditions.

Improve the efficiency and competitiveness of agriculture through increased crop protection, improved water conservation and better plant yield.

Enhance architectural designs and construction applications.
We lead in technology, research and development, and in the manufacture of technically advanced outdoor polymer fabrics. Our fabrics have a proven track record of performance in some of the world's harshest outdoor environments. Our continuing expansion into the industrial and commercial sectors is driven by our search for excellence and innovation.
We take claim to a portfolio of market-leading products that are considered benchmarks within the industry. Our brands include Commercial 95®, Landmark® and Canvacon®, among many others.
The Gale Pacific brand represents the combination of our unique product capabilities and the strategic integration of several highly regarded industrial fabrics companies. This is testament to the continuing commitment we have to strengthen and grow as a world leader in advanced polymer fabrics.
Website: www.galecommercial.com
Gale Pacific is a Gold Sponsor for the LSAA 2018 Conference and Awards
Back to: LSAA Home or Member Profiles

Serge Ferrari is a manufacturer of flexible composite materials.
Background
1960 - Ferrari family launches first inflatable structures in France.
1974 - Serge Ferrari sets up "Tissage et Enduction Serge Ferrari" unit.
Its purpose is to implement a unique patented technology, Précontraint®.
4 industrial sites in Europe (France - Switzerland - Italy),
commercial and logistical centres in Western & Eastern Europe, United States, Latin America, Pacific Asia and Middle East. Serge Ferrari products are distributed in over 80 countries.
Manufacturing process:
1/ Formulation: Combination of plastics and synthesized products including PVC and acrylic resins, fluorinated polymers
2/ Weaving:Production of continuous high-tenacity polyester multifilaments
3/ Weaving: Assembly of threads into reinforcing support for coating
4/ Coating: Application of formulations to woven support based on Précontraint® technology
5/ Recycling:Texyloop® exclusive process.
The Serge Ferrari blanket brand now embraces Précontraint® Batyline® Soltis® Stamisol® Stamoid® Stamskin® Sign® it Decolit® product family names among others.
Products that meet transversely and complementarily the needs of multiple areas of application: outdoor textiles, furnishing fabrics, marine textiles, building textiles, tents and structures, etc.
A company wholly committed to sustainable development:
> Anticipated application of environmental standards and regulations.
> Industrialisation of Texyloop® composite textile recycling since 2008.
> 1% of turnover is dedicated to reducing the environmental footprint of the company and its products.
Serge Ferrari sas
BP 54 - 38352 La Tour du Pin Cedex - France
33 - 04 74 97 41 33 - 04 74 97 67 20
This email address is being protected from spambots. You need JavaScript enabled to view it. - www.sergeferrari.com
Serge Ferrari is a Platinum Sponsor for the LSAA 2018 Conference and Awards
Back to: LSAA Home or Member Profiles


Pro-Knit Industries Pty Ltd are the leading manufacturer and supplier of 100% monofilament commercial grade knitted shade cloths. From our modern manufacturing facility situated in Brisbane, Queensland, we produce arguably the highest quality premium knitted shade cloth products available in the world today.
Our popular Monotec 370 Series of heavy duty commercial grade shade cloth leads the field in strength, longevity and durability. It is the only locally manufactured 90% UV rated shade cloth available in Australia.
Our range of Premium quality 100% monofilament shade cloth fabrics are available in a choice of 3.25m and 6.5m widths.
Combining the highest quality UV stabilized raw materials, the latest knitting machine technology and in excess of 80 years experience, we only produce the very best shade cloth fabrics to cover every situation and requirement.
Monotec shade cloth fabrics represent premium Australian quality when compared to alternative choices. And we can individually colour match and tailor our fabric to meet any requirement.
Website: www.monotec.com.au
Back to: LSAA Home or Member Profiles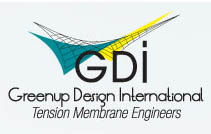 Greenup Design International, GDI, is a specialist Tension Membrane Engineering consultancy located on Australia's Gold Coast. GDI was formed in 2010 by David Greenup who is the owner and CEO of GDI.
GDI utilizes the latest in specialist computer modeling and analysis software including "Membrane" (aka "NDN") which is used for the shape finding, analysis and patterning of complex three dimensional fabric shapes, with the supporting structure fully 3D solid modeled in Autodesk's "AutoCAD" or "Inventor".
GDI offers a full range of services from concept design through to steel workshop drawings and fabric cutting patterns. GDI is committed to providing the complete package for their clients in every aspect of tension membrane design.
GDI provides clients with highest quality tension membrane designs and unparalleled service during engineering and construction of all structures.
We strive to be the leading consultancy in Tension Membrane design and construction in the Southern Hemisphere.
GDI is dedicated to training new graduate engineers in the art of tension membrane design and through cooperation with Griffith University we offer only the best and brightest student engineers an opportunity to complete a project with us as part of their degree. We are always looking for new student project ideas so if you have a research project that you think would benefit from some fresh young thinking please feel free to contact us.
Website: www.greenupdesign.com.au
Links to articles on this website:
Back to: LSAA Home or Member Profiles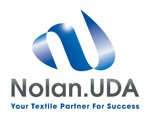 Nolan.UDA is a diverse national supplier of commercial & industrial textiles and associated hardware. The company has seven branches strategically located in capital cities throughout Australia. Each branch housing an independent sales team with inventory to service their specific requirements. Nolan.UDA prides itself on our core business principals: integrity, innovation and value for money.
Over many years, Nolan.UDA has established a solid and reputable network of trading partners around the world. These suppliers provide the comprehensive portfolio of products currently available. Each product has been put through rigorous testing to ensure performance, longevity and customer satisfaction.
Website: www.nolanuda.com.au
Back to: LSAA Home or Member Profiles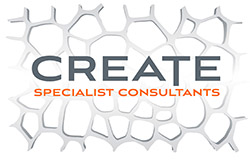 CREATE is a specialist multi-disciplinary design practice, offering consultancy services to clients across New Zealand. Our core areas of specialist design covering Architecture and Engineering, include:
+ Building Systems – SIPs, Screw Anchor Piles
+ Energy Efficiency & Building Performance
+ Seismic Design
The company founders have significant experience in the design of sports and aquatic facilities across NZ, ranging from national awarding winning facilities such as Coastlands Aquatic Centre, Avanti-Velodrome and Alpine Aqualand.
As a multi-disciplinary practice we provide a high level of experience across the full spectrum of services, required for the success of these highly technical facilities. CREATE prides itself on its ability to provide a fully integrated approach to design across all disciplines.
Our policy and passion is to actively pursue sustainability and energy efficiency within all designs, appropriate to the context of any brief. Energy efficiency, reduction of wastage, maximizing recycling, and water conservation are considered wherever practical.
CREATE have established a good reputation particularly in the aquatic construction industry, and continue to take great pride in continuing to receive referrals and recommendations for work.
Our main office is in Hawkes Bay, and we have recently set up a second office in Christchurch in response to local demand and opportunities.
Company Website www.createltd.co.nz
Back to: LSAA Home or Member Profiles