LSAA 2011 Conference and Design Awards
Collaborative Design of Lightweight Structures
A two day Conference which will highlight the benefits of close collaboration between designers, fabricators, installers and clients to ensure the best outcome for a lightweight structure project.
Sydney, October 13 and 14 2011 (Thursday, Friday)
Venue - Novotel Hotel
Sydney Olympic Park
Phone: (02) 8762 1111 Web: www.novotelsydneyolympicpark.com.au
In conjunction with a Technical Workshop at the same venue on the
Design of Tensioned Shadecloth Structures
Novotel Sydney Olympic Park, Wednesday October 12 2011
LSAA 2011 is supported by Engineers Australia with CPD Credits

Websites: www.LSAA.org

Conference Details – Keynote Speakers
Our invited International Speaker is Professor Mike Schlaich.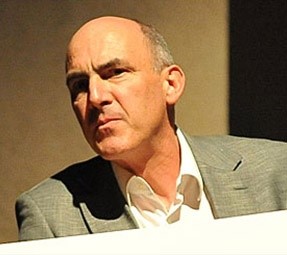 Mike is Professor for Structural Engineering chairing the Department of Conceptual and Structural Design at Technische Universität Berlin (TU Berlin). He is also the Managing Director of Schlaich Bergermann und Partner, Consulting Structural Engineers, Germany. He studied civil engineering at the University of Stuttgart and ETH Zurich, and received PhD in civil engineering from ETH Zurich in 1989.

Mike worked in Spain as a structural engineer before joining in the firm of Schlaich Bergermann and Partner in Stuttgart which specializes in lightweight and long-span structures. He became Managing Director of the firm in 2002, which has been active in the field of renewable energies for more than 20 years. Systems for solar thermal energy production including dish-stirling concentrators, trough collectors and the solar updraft tower were successfully developed by the office.
We are also privileged to have a keynote speaker from Populous (Architects).
Populous have played a lead role in a number of high profile sports projects in Australia and New Zealand.
Daryl Maguire is an Associate Principal with Populous and has over 20 years experience in commercial, retail, civic, residential and interiors projects, with excellent management and communication capabilities. He is committed to creating co-operative relationships that guarantee successful partnerships with clients and project teams.
Daryl joined Populous in February 2008, and has worked predominantly on the Eden Park Redevelopment. His role on the project included masterplanning, and looking at the required temporary facilities for the stadium to host matches of the 2011 RWC. He was also involved in the concept design and feasibility study for Western Springs Cricket and the Mount Smart Masterplan, and the design competition for the Auckland Convention Centre.

The Lightweight Structures Association of Australasia (LSAA) is a not for profit Association for members with a passion for designing, fabricating, constructing and supplying materials and components for a range of lightweight structures. Projects cover tensioned membranes, cablenets, cable supported roofs, steel arches, high tech glazing wall facades and roofs. Typically they are large clear spans over public spaces and require a deep understanding of structural behaviour and form to create exciting 3D curved spaces where often the structure is the main load supporting system as well as the environmental barrier.
The unique characteristics of such applications – stadia, transport hubs, exhibition spaces, clear span environmental protection – requires an added degree of collaborative design input to be successful. It is also a feature of these structures that the design details are exposed, very variable in 3D geometry and visible which in turn demands an extra level of design input. There is normally specialized expertise needed for the erection or assembly of such delicate but graceful structures.
Iconic Lightweight Structures will only be deemed successful if there is a truly collaborative design team that includes the end client, project managers, architects, engineers (structural and for services in particular), specialized suppliers of high tech fabrics, cables, anchorages, glazing and other components.
Many solutions – particularly those involving architectural fabrics and cable supporting systems – will be prestressed and as such skilled installers are needed and their input is critical early in the design process.
More and more, these team members will need to communicate and build up a 3D virtual structure from which all members can both visualize the details, determine stresses and erection sequencing as well as provide costings and assurances that there are no clashes when constructed. This requires the different software systems to adhere to interoperability standards to reduce errors. The current Building Information Model software concepts and various related standards for information storage are seen to be central to the efficient working of the design team and the final realization of the project. This virtual model should be capable of simulating erection and be available for ongoing asset management of the facility.
CONFERENCE PROGRAM – DAY 1, Thursday October 13 2011
GOLD SPONSOR – DAY 1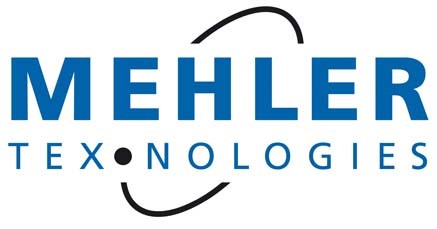 Mehler Texnologies – Engineered Fabrics


Start

End

Paper

Session: Activity, Presentation

Author / Chair

8.30

9.00

Registrations

S1

S1 Welcome, Opening, Keynote

Peter Lim

9.00

9.10

Conference Welcome

Kourosh Kayvani LSAA

9.10

10.00

S1A

Keynote Address
Conceptual design of light-weight structures

Link to Paper


Mike Schlaich

10.00

10.30

Morning Tea / Networking

S2

S2 Collaborative Design

10.30

10.50

S2A

Building Physics

Link to Paper
Link to Presentation


Haico Schepers - Arups

10.55

11.15

S2B

Lighting Design Collaboration – A Case Study

Link to Paper
Link to Presentation


Paul Beale - Electrolight

11.20

11.40

S2C

Acoustics and Lightweight Roof Structures –
Hyatt Regency Perth Case Study
Link to Paper
Link to Presentation

Alastair Bavage
Marshall Day

11.45

12.05

S2D

Wind loading on lightweight structures
Link to Paper
Link to Presentation

Graeme S. Wood
Cermak Peterka Petersen

12.05

13.00

Lunch / Networking

S3 Collaborative Design

13.00

13.20

S3A

Costa's Surface at the Australian Wildlife Health Centre

Link to Paper
Link to Presentation

Paul Minifie
Minifie van Schaik Architects

13.25

13.45

S3B

Tensile engineering

Link to Paper
Link to Presentation


Peter Lim
Tensys

13.50

14.10

S3C

Collaboration in transparent enclosures

Link to Paper
Link to Presentation


Damian Murphy
Aurecon

14.15

14.35

S3D

Adelaide Oval Western Grandstand Redevelopment

Link to Paper
Link to Presentation



Garth Rowland
Aurecon

14.40

15.00

S3E

Erection of the Moses Mabhida Stadium Roof – Durban

Link to Paper
Link to Presentation



Thomas Hermeking
Pfeifer

Afternoon Tea / Registration

S4

S4 Public Lectures: Lightweight Structures

16.15

16.30

S4A

LSAA Introduction

Dr Kourosh Kayvani LSAA

16.30

17.30

S4B

Public Lecture: –
Lightweight Structures including Footbridges


Mike Schlaich
CONFERENCE PROGRAM – DAY 1, Thursday October 13 2011
GOLD SPONSOR – LSAA Design Awards and Conference Dinner
Hiroaka – Advanced Fabrics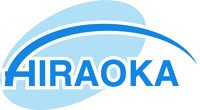 Some 25 Projects have been entered for the 2011 Design Awards
Link to Presentation of Awards
CONFERENCE PROGRAM – DAY 2, Friday October 14 2011
GOLD SPONSOR – LSAA Design Awards and Conference Dinner
Serge Ferarri – Architectural Fabrics


Conference Exhibition Sponsors