The internationally sanctioned men's and women's tennis tournament will be played under the centre courts new canopy – being designed by COX Architecture.
The canopy, which spans 80 metres in length and covers the two existing grandstands and court areas, was highlighted by Premier Steven Marshall as a decisive factor in Adelaide securing the high-profile sporting event and reinstates Memorial Drive as a world-class tennis venue.
Tennis Australia Chief Executive Office Craig Tiley believes 'now that we've got the roof' more high-profile tennis tournaments will be seen in Adelaide.
What do you think?
Send us feedback!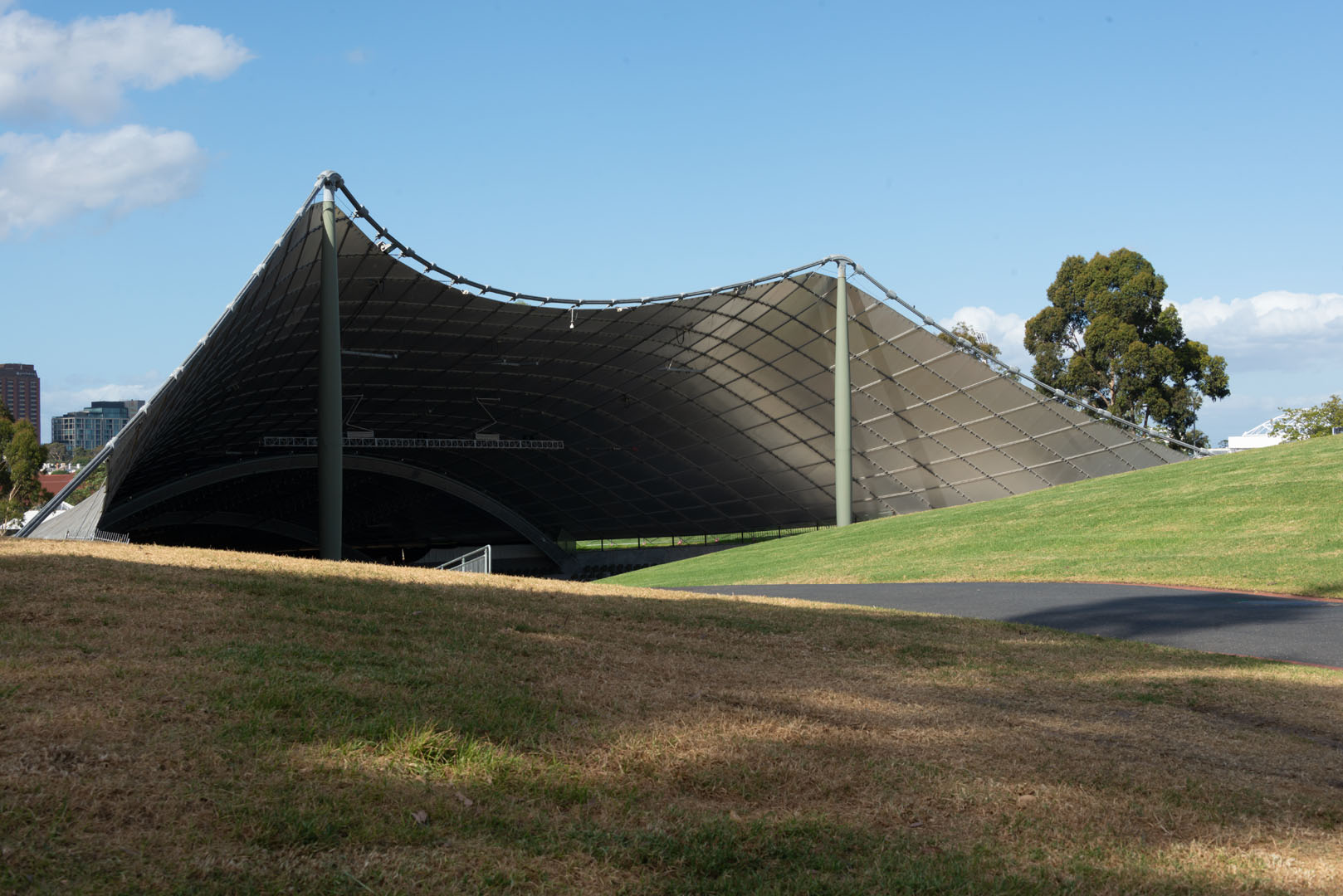 What an iconic venue in the Kings Domain in Melbourne! And Happy 60th Birthday!! WOW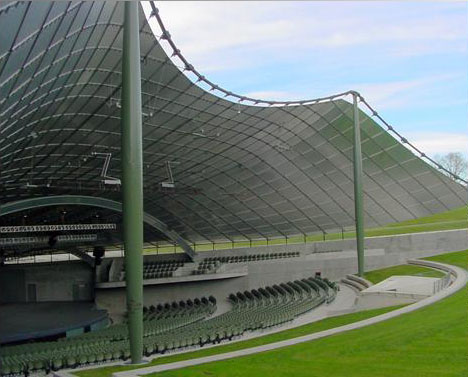 This is a unique tensile cablenet structure was designed by Barry Patten of the Architectural firm Yuncken Freeman Brothers, Griffiths and Simpson. Engineering was done by Irwin Johnstone.
What do you think?
Send us feedback!
Google HQ under construction. A steel frame diagrid with a tension form supported by columns at the high points. Also recommend checking out BIG's page for some context https://big.dk/#projects-gce
Google's new California headquarters, designed by the studios of Bjarke Ingels and Thomas Heatherwick, is captured in this aerial footage by The 111th that s...
What do you think?
Send us feedback!
Project Highlight: Opening of HOTA (Home of the Arts) at the Gold Coast Cultural Precinct
LSAA Member Contributors: Structural Engineer - Arup, Fabric Supply and Installation - Fabritecture, Fabric Design - Wade Design Engineers
Designers: ARM architecture and Topotek1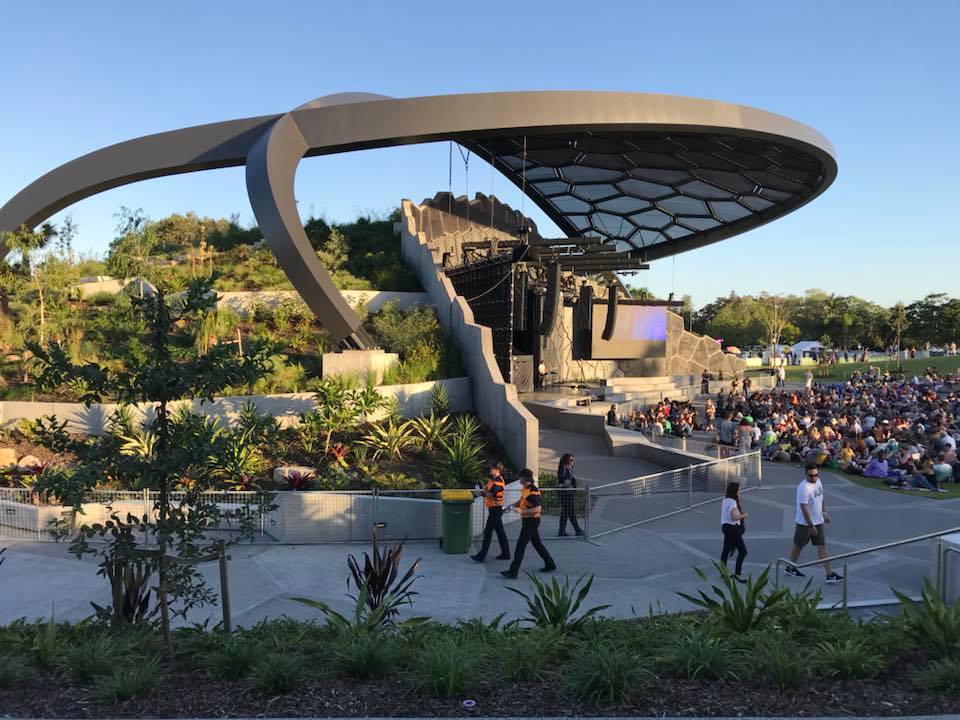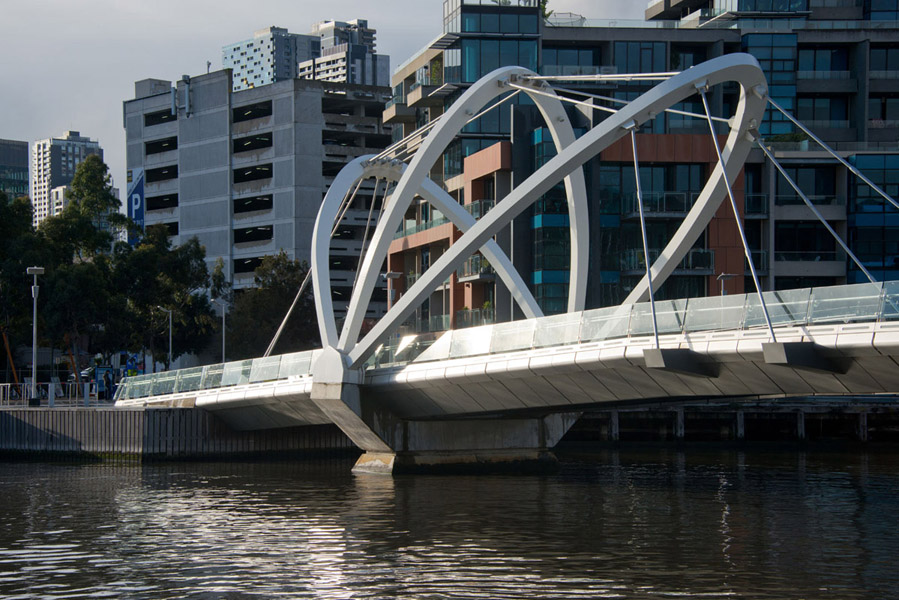 There has been a number of curved and interesting footbridges built recently here in Melbourne. See these pics: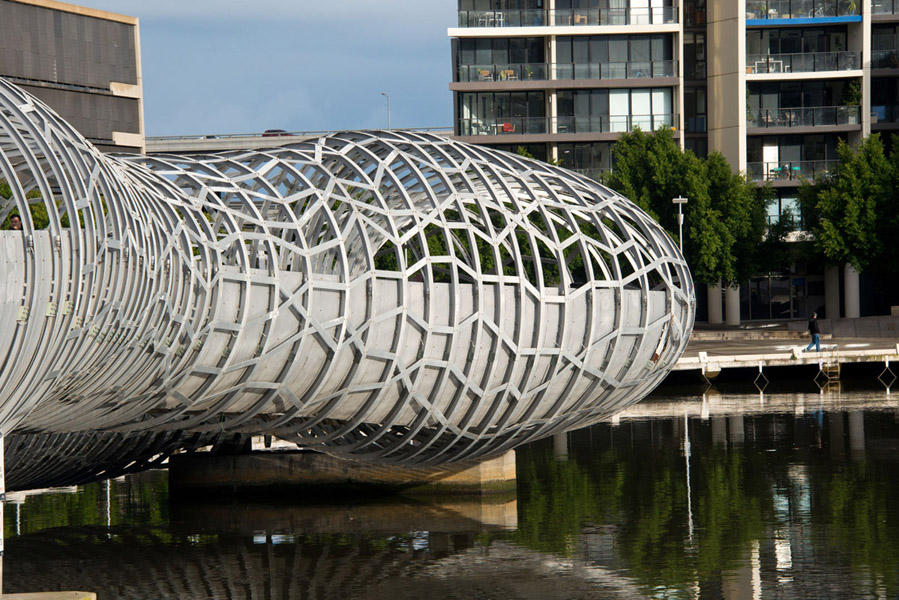 What do you think?
Send us feedback!
The rejuvenation of Mandai will involve the integration of the existing River Safari, Night Safari and Singapore Zoo with upcoming new attractions - includin...
What do you think?
Send us feedback!
Anish Kapoor's Sculpture, "Sectional Body Preparing for Monadic Singularity", 2015. A steel frame clad in PVC
Lisson Gallery
This morning at Lisson Gallery #AnishKapoor announced his first large-scale solo exhibition in China. Kapoor will open a solo show across the Central Academy of...
See more on LSAA Facebook
What do you think?
Send us feedback!
An experimental temporary structure "TemporActive" was constructed as part of Tensinet's latest symposium in Italy. A single skin form with cable stiffended ribs.
What do you think?
Send us feedback!
A few lightweight structures here with some that appear that they may need a bit more engineering input. Looks great
What do you think?
Send us feedback!
"Enter at your own Risk," a trafficable sticky tape sculpture spanning between the walls and the ceiling at the Des Moines Art Centre, USA.
Other guidelines include:
- max 5 people at a time
- no standing, running or jumping
- wear sox etc ...
North Queensland Stadium construction progress, Townsville. From the video you can see what a great location it is relative the city centre.

Take a bird's eye view of the North Queensland Stadium. This footage from Friday 1 March 2019 shows the stadium build is about 38% complete!

What do you think?

Send us feedback!