Short articles, YouTube videos, blogs or posts found on the internet or posted on the LSAA Facebook page. (in random order)
If any LSAA member has an article or notices something of interest they could email a link and/or text to blogger @ LSAA.org (no spaces)
A BBC article on current and future thinking in robotic construction and construction monitoring
Will robots, drones and smart diggers create our future homes and workplaces?
Lightweight Structures such as cablenets and tensioned fabric structures often exhibit relatively large deformations under changing loads.
Rock climbers will rely on the extension characteristics of their ropes to cushion any fall to a deceleration that the body can withstand.
However the following link points to an extreme case of an engineered net to safely catch a dear-devil sky diver from a 7600m free fall without a parachute.
A parachute is also an example of a tensioned fabric structure which adopts a geometric form in response to applied loads (person plus air resistance).
See: https://www.createdigital.org.au/extreme-engineering-luke-aikins-skydive/ where the source of this image is acknowledged.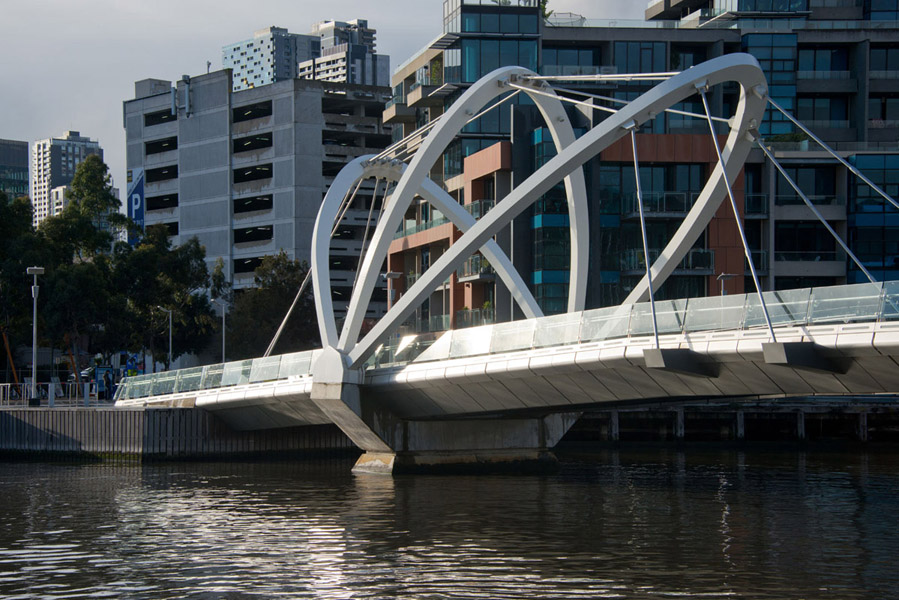 There has been a number of curved and interesting footbridges built recently here in Melbourne. See these pics: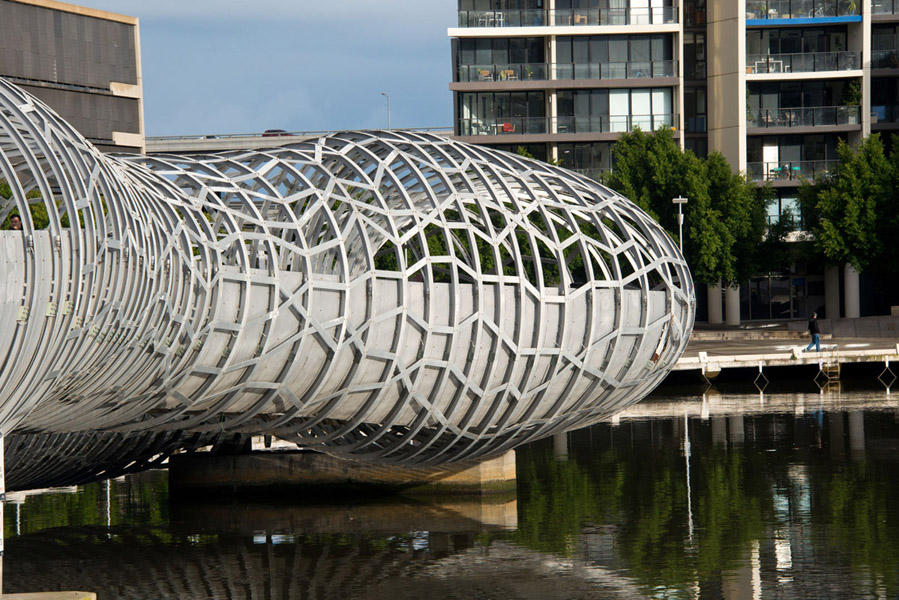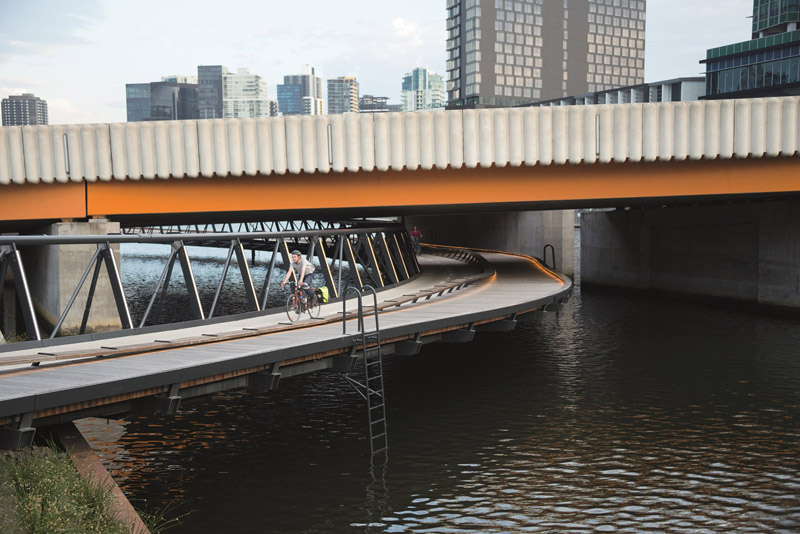 The last of these bridges is curved and the load carrying deck (pedestrians and bicycles) creates significant torsion on the main support spine.
This bridge won a LSAA Design Award in 2016.
However, up in Vietnam, a new elevated footbridge in a heavy tourist region has some big hands appearing to support the bridge.
Check it out at this link!!
Credit to "Designboom.com"
The Jewel in Singapore is the latest extension to Changi Airport and is opening soon on April the 17th. Definitely recommend for you next stop over
Bunjil Place has opened!
This exciting new facility is designed as a cultural hub for the Narre Warren area in Melbourne's east, and its opening weekend was celebrated with two full days of exhibitions and performances for the community.
Centralised from our Melbourne office, LSAA Member TTW's team contributed
structural, civil and façade engineering services and worked closely with FJMT Studio​ and Multiplex to bring this striking multi-functional building to life.
The building's dominant feature is the timber gridshell, the first of its kind in Australia.
Congratulations to all involved in this exciting project!
http://www.ttw.com.au/projects/bunjil-place/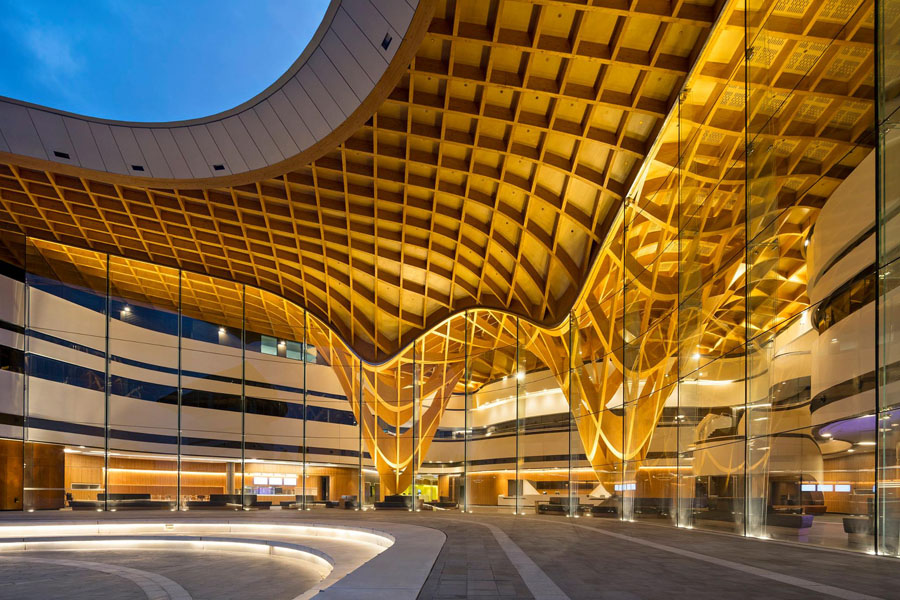 Scattered domes, in a beer garden, to warm up in on a beautifully sunny winters day. Darling harbour, Sydney
"Enter at your own Risk," a trafficable sticky tape sculpture spanning between the walls and the ceiling at the Des Moines Art Centre, USA.
Other guidelines include:
- max 5 people at a time
- no standing, running or jumping
- wear sox etc ...
In Sydney for the past 35 or so years there has been great free pre-Christmas Concerts for families.
The event is held in the Domain, and each year the quite large stage and the canopy is erected.
The founding President of the then MSAA (now the LSAA) was largely responsible for developing the canopy concept.
Vinzenz Sedlak started with a lycra model at a scale of 1:100 and envisaged four masts located near each corner of the stage. Diagonal cross cables spanned between the opposite mast heads and a long front edge cable gave an uninterrupted view of the stage area.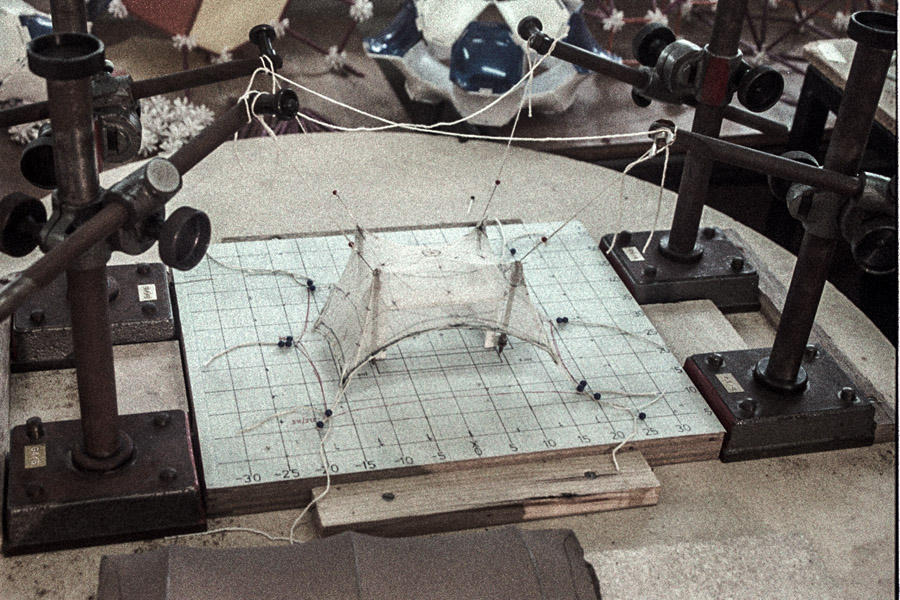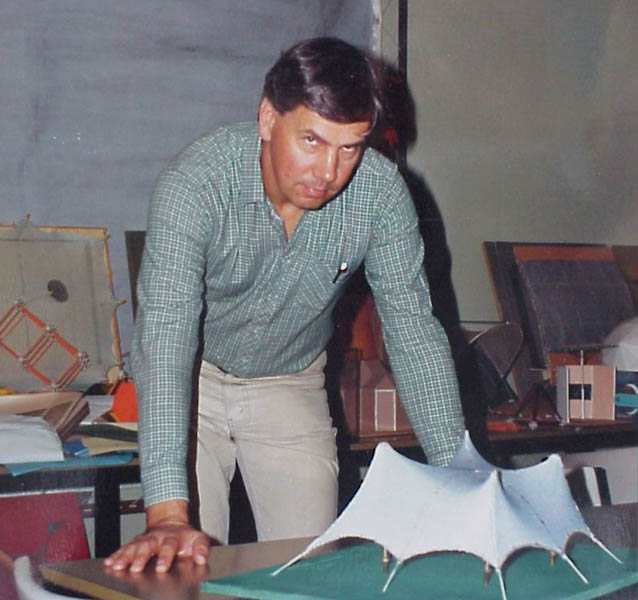 A few lightweight structures here with some that appear that they may need a bit more engineering input. Looks great
An experimental temporary structure "TemporActive" was constructed as part of Tensinet's latest symposium in Italy. A single skin form with cable stiffended ribs.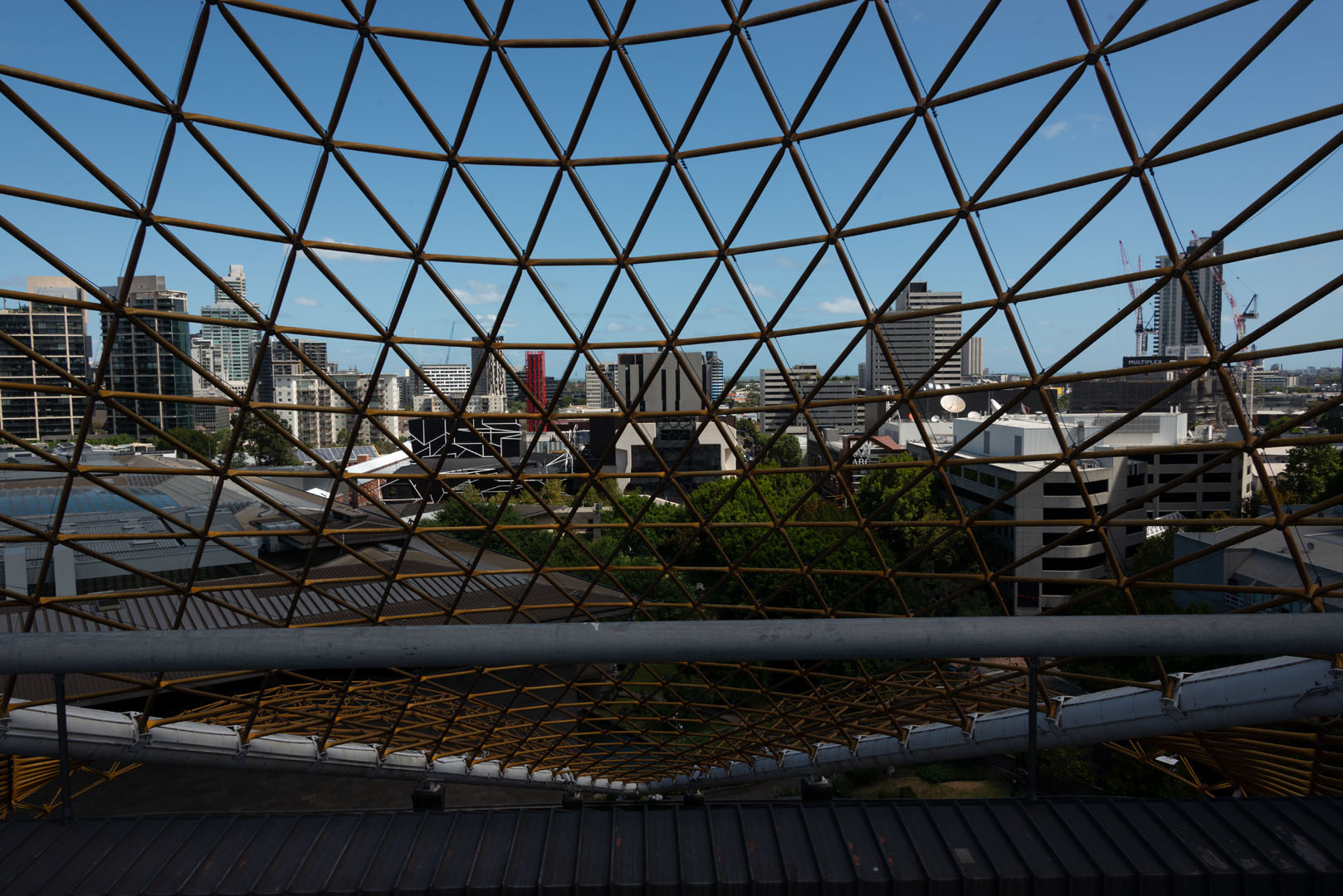 I recently had a short trip down to Melbourne and took a few pictures of the Arts Centre Spire which was constructed in the late 1970s.
Conceptually, the spire is a sculpture which was intended to indicate the location of something special located under the tall, tapering open lattice structure.
The "upper spire" is from bolted steel tubes with a geometry utilizing tetrahedrons so as to reduce the number of members meeting at a joint. Four joints are at each higher level and these four are rotated by 45 degrees in plan from those at the adjacent levels.
Google HQ under construction. A steel frame diagrid with a tension form supported by columns at the high points. Also recommend checking out BIG's page for some context https://big.dk/#projects-gce
Google's new California headquarters, designed by the studios of Bjarke Ingels and Thomas Heatherwick, is captured in this aerial footage by The 111th that s...