Short articles, YouTube videos, blogs or posts found on the internet or posted on the LSAA Facebook page. (in random order)
If any LSAA member has an article or notices something of interest they could email a link and/or text to blogger @ LSAA.org (no spaces)
Anish Kapoor's Sculpture, "Sectional Body Preparing for Monadic Singularity", 2015. A steel frame clad in PVC
Lisson Gallery
This morning at Lisson Gallery #AnishKapoor announced his first large-scale solo exhibition in China. Kapoor will open a solo show across the Central Academy of...
See more on LSAA Facebook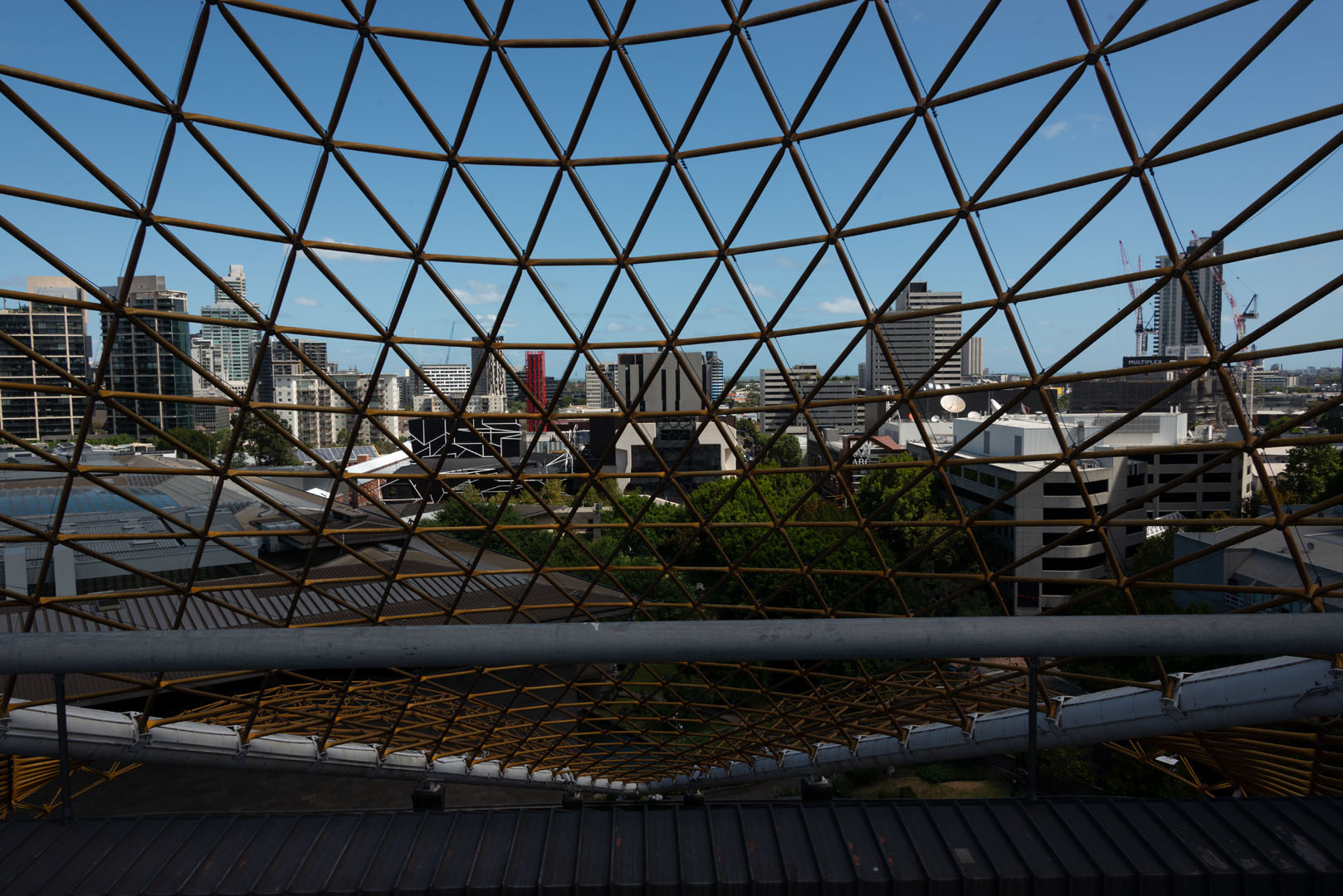 I recently had a short trip down to Melbourne and took a few pictures of the Arts Centre Spire which was constructed in the late 1970s.
Conceptually, the spire is a sculpture which was intended to indicate the location of something special located under the tall, tapering open lattice structure.
The "upper spire" is from bolted steel tubes with a geometry utilizing tetrahedrons so as to reduce the number of members meeting at a joint. Four joints are at each higher level and these four are rotated by 45 degrees in plan from those at the adjacent levels.
A few lightweight structures here with some that appear that they may need a bit more engineering input. Looks great
Just a short note to say that Boxing Day is a day of sporting highlights in Australia - as well as a lot of mahem at the sales.
The first day of the third cricket test at the Melbourne Cricket Ground - The "G" - saw a crowd of some 73,000 watch a slow scoring day on a flat pitch. India batting.
Also Boxing Day is the start of the annual Sydney to Hobart classic ocean yacht race.
From a lightweight structures viewpoint we have the extensive roof structures at the cricket. Also the fast sailing machines with their composite lightweight hulls, prestressed tensile rigging, tensioned fabric sails precisely cut to give a form to generate maximum driving force.
In recent years we have twin rudders and canting keels to maximize the functions of these appendages and in doing so further reduce the weight of the boats.
Some of the super-maxis have very large beams to enhance the planning ability and effects of the crew as ballast.
Google HQ under construction. A steel frame diagrid with a tension form supported by columns at the high points. Also recommend checking out BIG's page for some context https://big.dk/#projects-gce
Google's new California headquarters, designed by the studios of Bjarke Ingels and Thomas Heatherwick, is captured in this aerial footage by The 111th that s...
"Enter at your own Risk," a trafficable sticky tape sculpture spanning between the walls and the ceiling at the Des Moines Art Centre, USA.
Other guidelines include:
- max 5 people at a time
- no standing, running or jumping
- wear sox etc ...
Tensinet, our European equivalent, publishes a newsletter twice a year. Even if you are not a member there are a few articles that they share as a teaser
Scattered domes, in a beer garden, to warm up in on a beautifully sunny winters day. Darling harbour, Sydney
The Centaur Pod is the result of a research project between Arup and UNSW. It is a kinematic folded plate structure that defines an internal space such as a meeting room and can change form based on the changing environment or need. The mechanism is powered pneumatically.
The 'Centaur Pod' prototype seeks to challenge a static built environment. The result of a Research project between Arup and the University of New South Wales (UNSW) in Sydney, it's an origami inspired meeting room that can expand and contract in response to its surroundings and how it is bein...
Project Highlight: Opening of HOTA (Home of the Arts) at the Gold Coast Cultural Precinct
LSAA Member Contributors: Structural Engineer - Arup, Fabric Supply and Installation - Fabritecture, Fabric Design - Wade Design Engineers
Designers: ARM architecture and Topotek1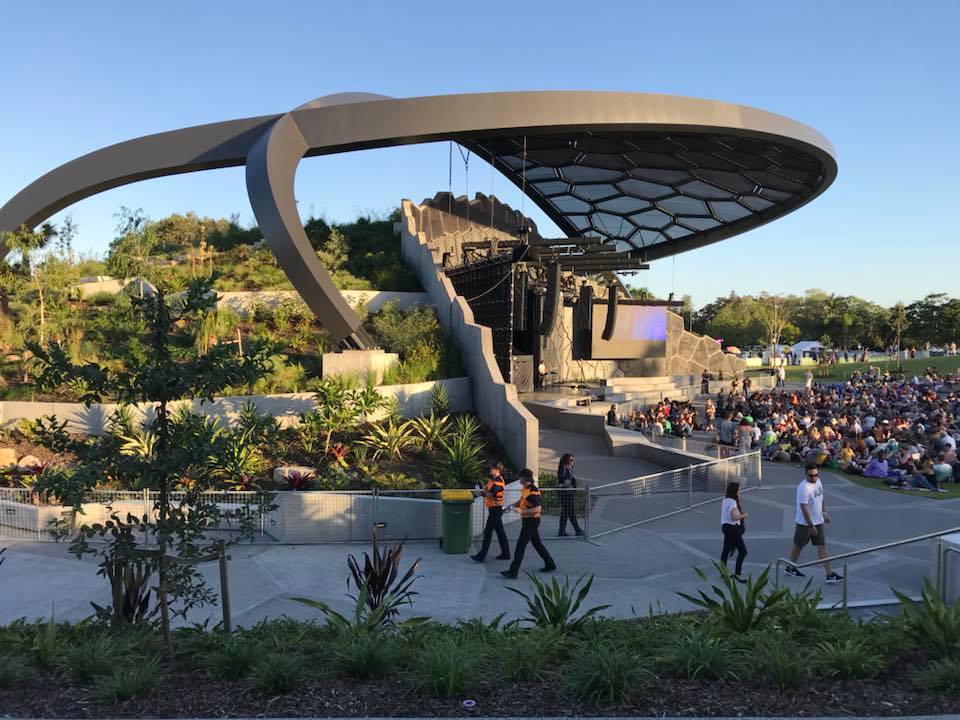 Lightweight Structures such as cablenets and tensioned fabric structures often exhibit relatively large deformations under changing loads.
Rock climbers will rely on the extension characteristics of their ropes to cushion any fall to a deceleration that the body can withstand.
However the following link points to an extreme case of an engineered net to safely catch a dear-devil sky diver from a 7600m free fall without a parachute.
A parachute is also an example of a tensioned fabric structure which adopts a geometric form in response to applied loads (person plus air resistance).
See: https://www.createdigital.org.au/extreme-engineering-luke-aikins-skydive/ where the source of this image is acknowledged.
A tower that used the drying process of timber to make the structure self twist
University of Stuttgart engineers have harnessed the natural shrinking process of wood as it loses moisture to create this world-first self-twisted tower in Germany.