Lightweight geometric forms filling an internal space generally with no applied environmental loads - from wind, rain or snow - but usually a small amount of prestress.
Entry Paradise Pavilion
Entrant: Taiyo Membrane Corp
Client: Chris Bosse
Architect: Taiyo Membrane Corp & Chris Bosse
Structural Engineer: Xiang Du (TMC)
Fabricator(s): Taiyo Membrane Corp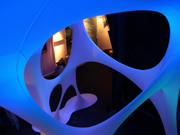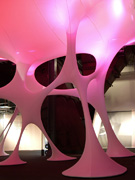 The RAIA Bar
Entrant: MakMax Australia – Designer
Location: Melbourne Convention & Exhibition Centre – Melbourne
Client: The Australian Institute of Architects
Architect: LAVA
Struct. Eng.: MakMax Australia
Others: MakMax (Installation)
Fabricator: MakMax Australia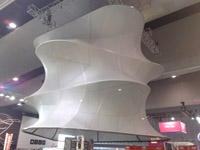 Tarek Automated Retractable Umbrellas
Entrant: MakMax Australia (Engineer, Fabricator, Installer)
Location: Al Sadd Doho, Qatar. Completed: February 2016
Client: Taiyo Middle East
Team: Peter Kamols, Robert McDonald, Mike Lester MakMax Australia, MakMax Australia
Very lightweight highly curved forms may be used to create exciting geometric forms to fill a void.
There will be no external environmental loads from wind, rain or snow but a small degree of prestress and accurate patterning are required.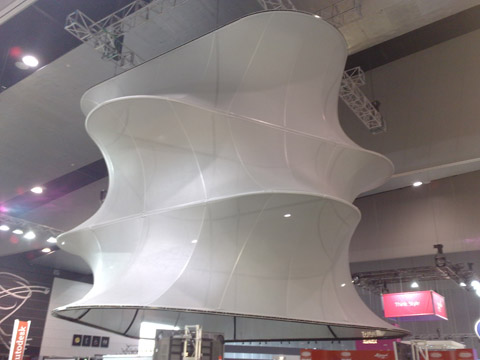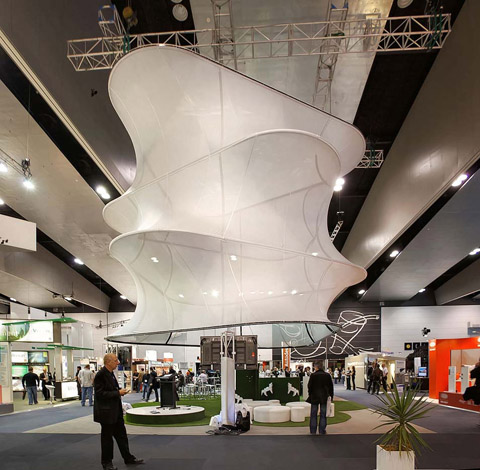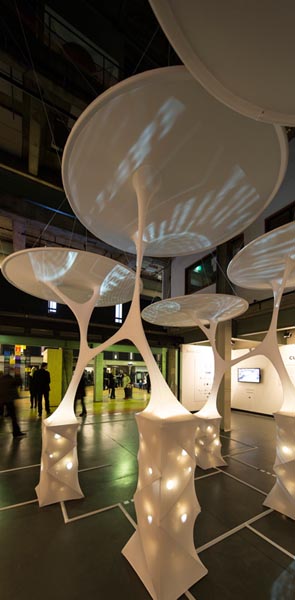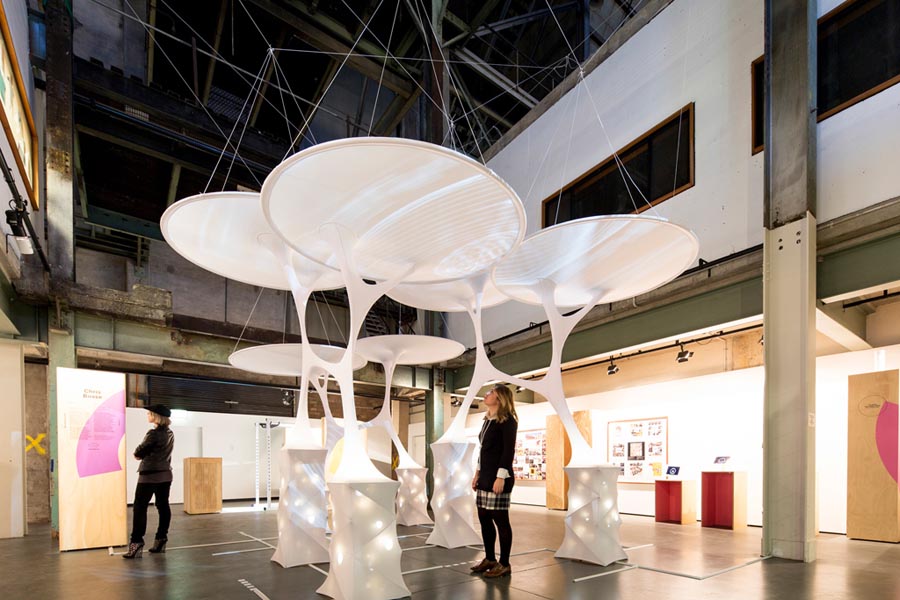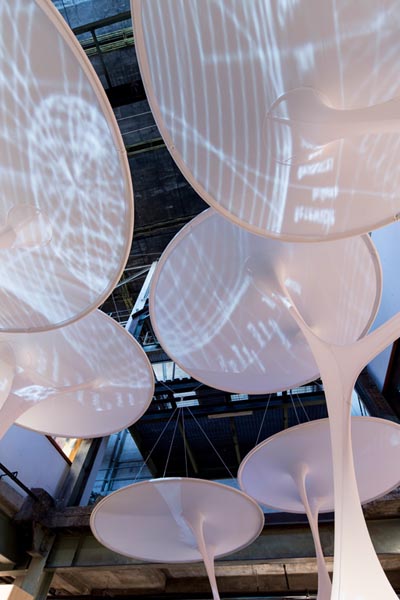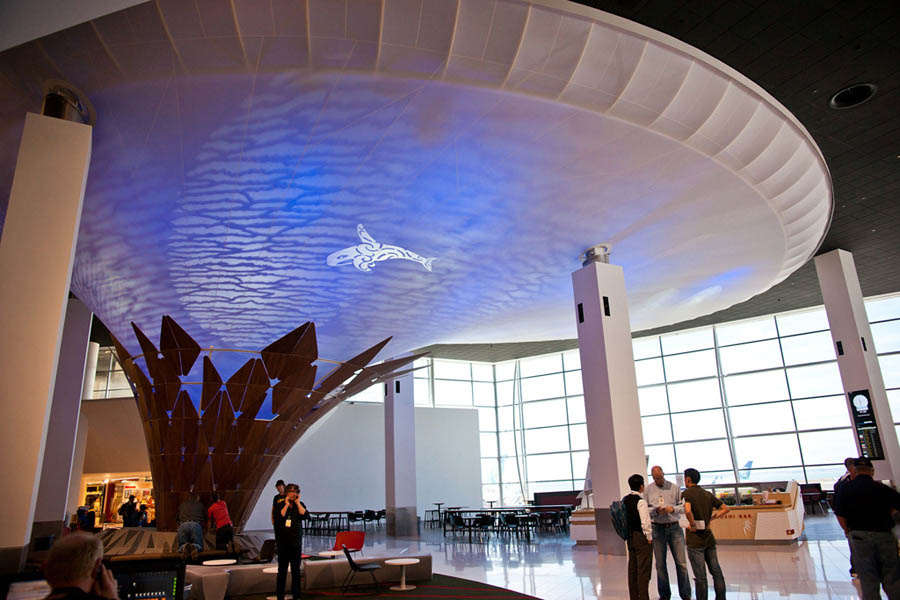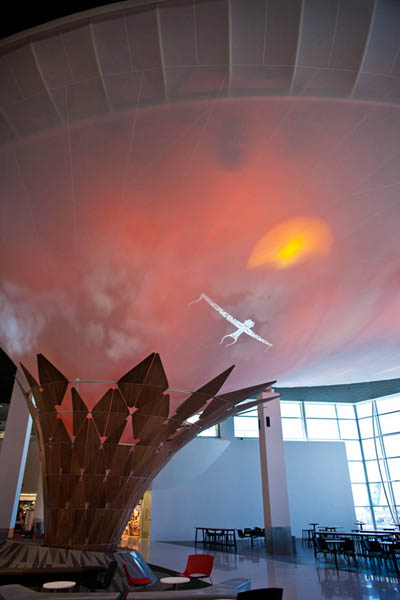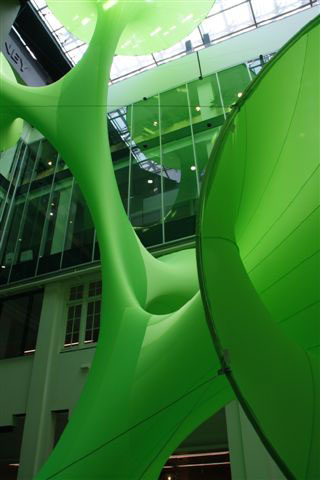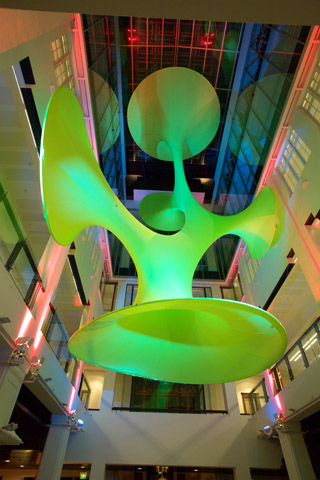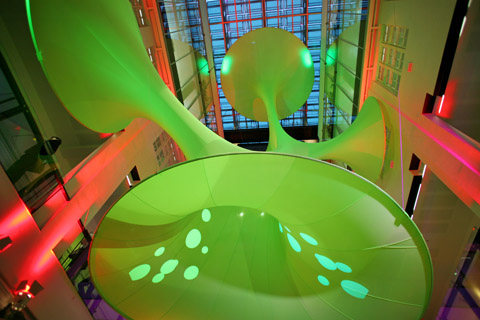 Snow Globe Xmas Pavilion
Aurecon (Engineer)
Location: IFC Shopping Mall, Hong Kong. Completed: November 2014
Client: Elite Showcase Ltd, Hong Kong
Team: Elenberg Fraser, Aurecon, Eliye Showcase Ltd, Hong Kong
Central Westgate Ceiling
Entrant: GeoMetal Limited (Design & Engineering)
Location: Nonthaburi, Thailand. Completed: 24 August 2014
Client: Central Pattana Public Company Limited
Team: MAAR, Fastech Company Limited, Project Planing Public Company Limited, Power Line Engineering Public Company Limited
Vector Arena Atrium Lights
Entrant: Structurflex Ltd
Client: Vector Arena
Architect: Peddle Thorpe Architects
Structural Engineer: Compusoft Engineering Auckland
Fabricator(s): Structurflex Ltd
Tower House Netting
Tensys Engineers Pty Ltd (Engineer)
Location: Fitzroy, Victoria. Completed: 2014
Client: Philip & Sophia Ross
Team: Áustin Maynard Architects, Maurice Farrugia & Assoc, Tensys – net design & details, Oxley Nets (net) McDonald Marine (ropes), Overend Constructions Pty Ltd