These structures may be described as single surfaces or panels in the form of one of the classic hypars, barrel vaults, cones, panels with single or crossing arches - or a combination.
Larger fabric structures can also be made from several modules or panels of similar forms to build up a substantial sized structure. The multiple panels might be arranged in a linear layout, or in a circular or oval pattern commonly found in stadia roofs.
The LSAA has a Design Award Category for Large Structures which has been defined as being greater than 1000 sqm.
The following articles are in random order:
The Grand Pavilion, Royal Melbourne Showgrounds
Entrant: Oasis Tension Structures
Client: Multiplex Constructions (Vic) Pty Ltd
Architect: Darryl Jackson Pty Ltd
Structural Engineer: Tensys
Specialist Consultant(s): Drafting Steel One
Builder: Oasis Tension Structures (Australia) Pty Ltd
Fabricator(s): Atkins Fabrications Pty Ltd Structurflex NZ,
Geelong Fabrications, Ronstan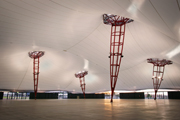 Panoli Gate - India
PROJECT DESCRIPTION
As a flagship development in the area Panoli needed a striking and unique entrance. MakMax's Indian office was able to provide a prominent entrance structure to suit. The project, Panoli Gate House presented a new challenge for MakMax engineers. The large 1,300 sqm area required shade, weather protection, as well as a plan for collecting run off. Inspired by the design and functionality of the St Tropez products MakMax already produces as standard products, engineers decided to replicate this shape and function on a grand scale.
The inverted cone shape of the modular structure eliminates rain water run off by collecting all water through integrated concealed drains. The design allows all water collected to enter the supporting columns, from there it is either stored or eliminated below ground.
Mumbai Arrival Plaza
Entrant: MakMax Australia – Designer
Location: Mumbai International Airport – India
Client: Mumbai International Airport Limited
Architect: Designcell
Struct. Eng.: MakMax Australia
Others: Mahimtura Consultants
Builder: Mumbai International Airport Limited
Fabricator: MakMax Australia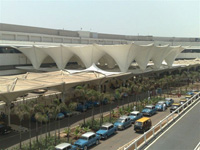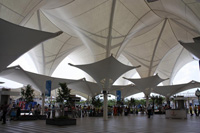 The Cloud - Auckland, New Zealand
APPLICATION OF PROJECT:
The Cloud is a semi permanent multi purpose event & exhibition structure, initially developed for the Rugby World Cup
PROJECT DESCRIPTION
The Cloud is a semi permanent structure erected on the western edge of Queens Wharf to accommodate the city's commitment to hosting an inner-city fanzone, festival and showcase event during the Rugby World Cup 2011. 
Installed as part of the recent 18 month redevelopment of Queens Wharf, The Cloud will be utilised by NZ2011 to showcase the best of New Zealand innovation and creativity during the REAL New Zealand Showcase. At almost 180m long, The Cloud can accommodate up to 6,000 people. Its' ground floor area can be split into four segments, which means the building is able to cater for a range of showcase and festival events occurring at the same time. It also provides the ability for the fanzone to be scaled up or down according to demand. The mezzanine floor at the northern end of The Cloud is designed for VIP hosting.
Large fabric structures have generally been thought of as those that have a fabric surface area greater than 1000 square metres.
Often large projects will be made up of multiple panels of fabric whose boundaries are defined structurally and geometrically by straight or curved elements such as arches, edge beams and cables. The prestress forces from adjacent panels often counterbalance and the more efficient structures have a larger degree of symmetry and continuity such as a complete "bicycle wheel" for the roof a major sports stadium.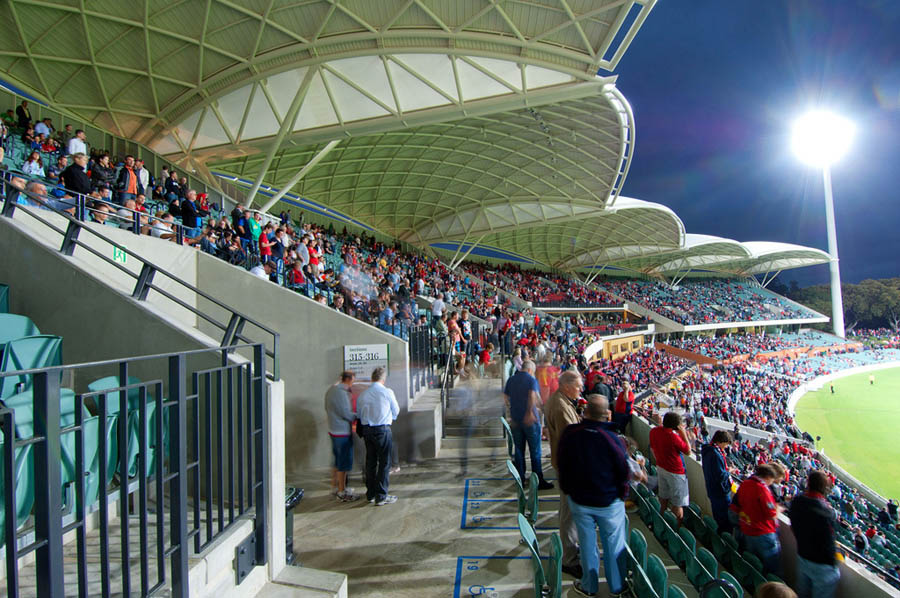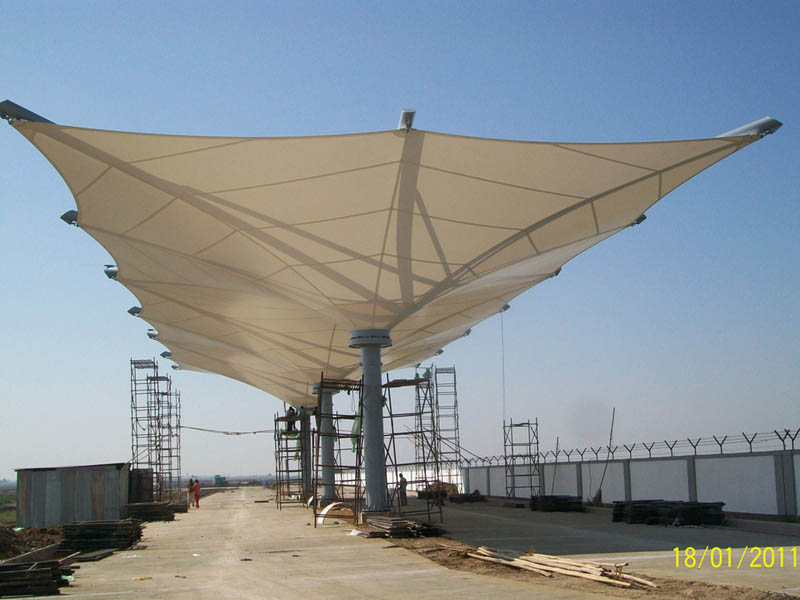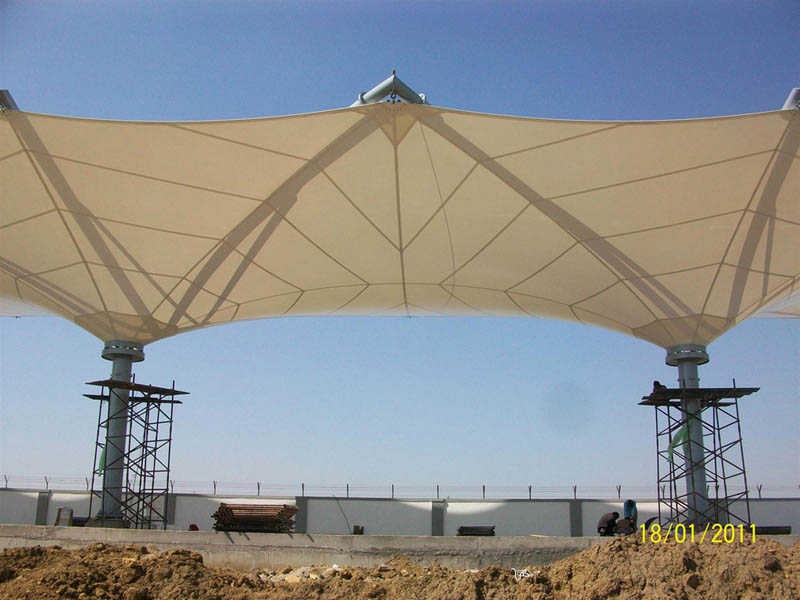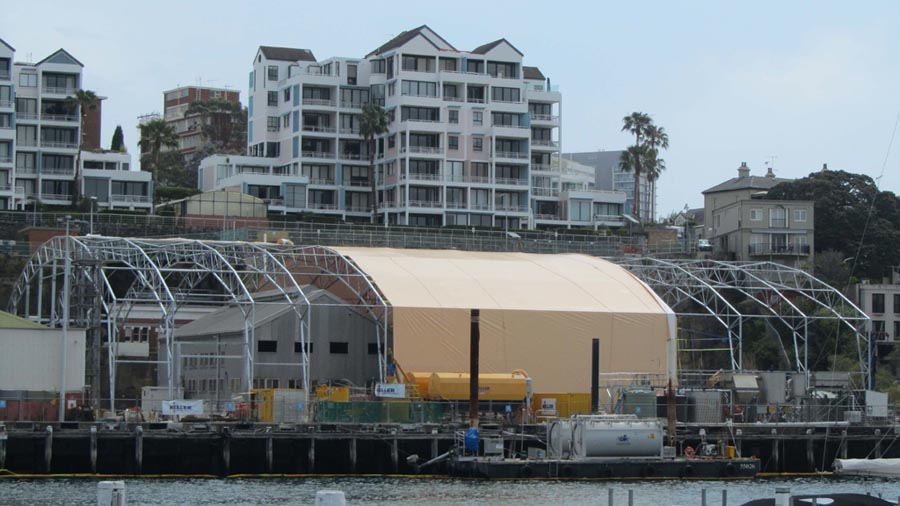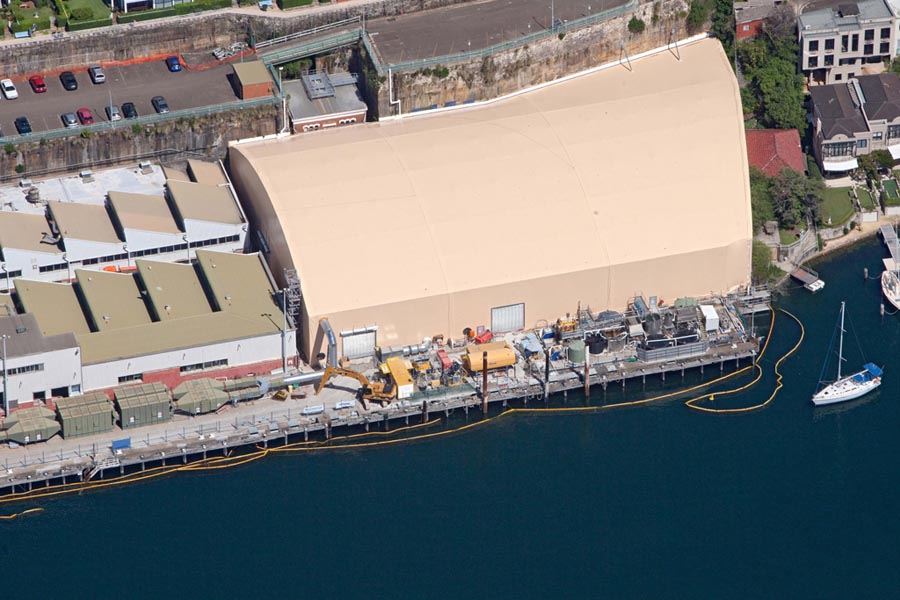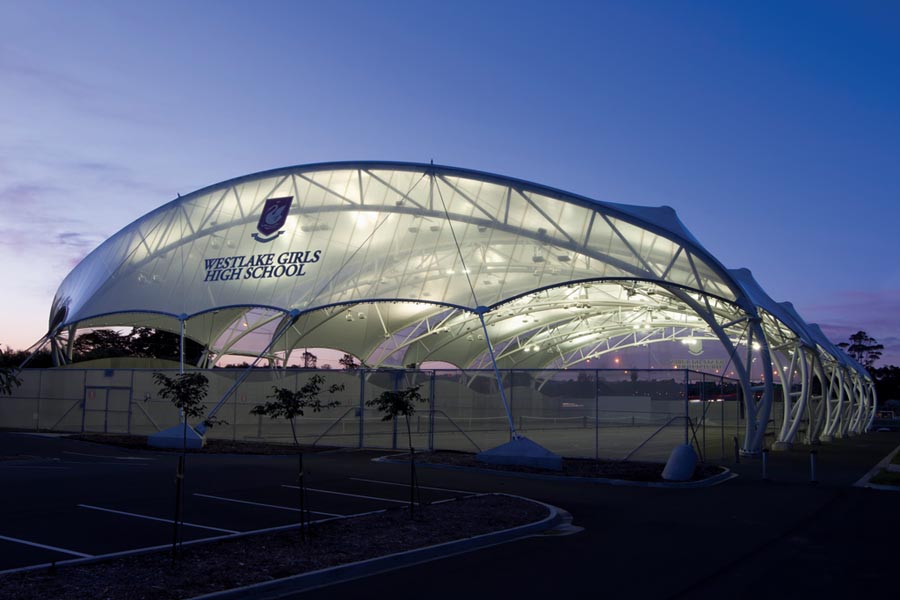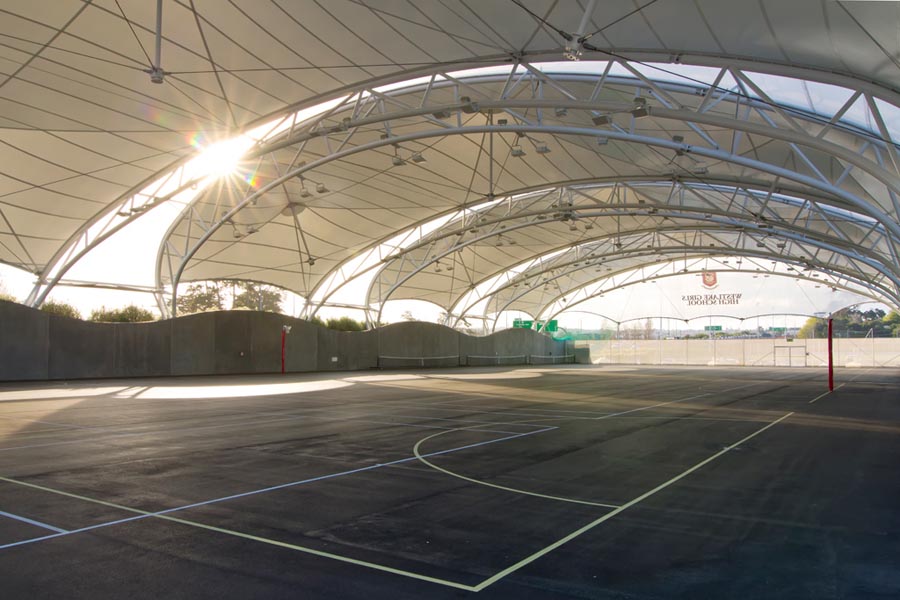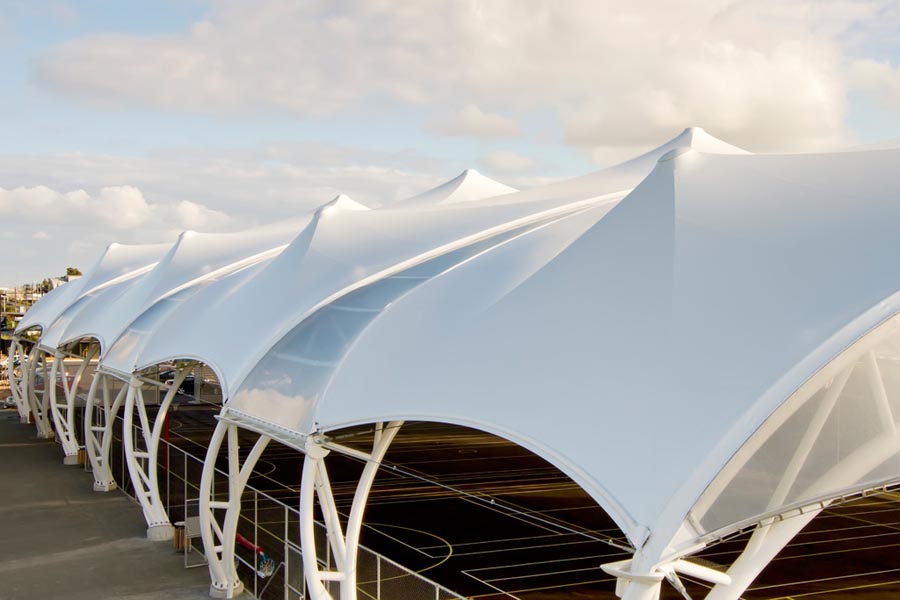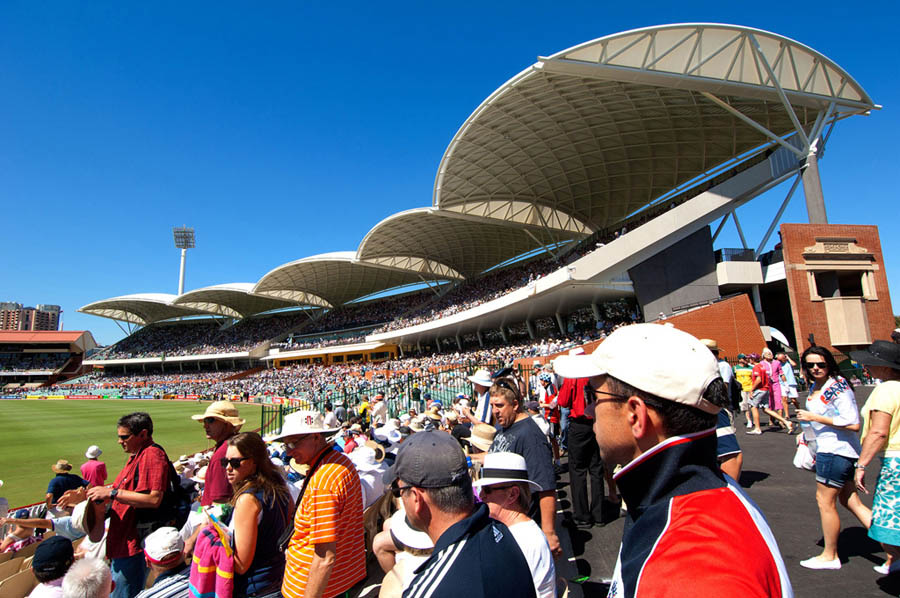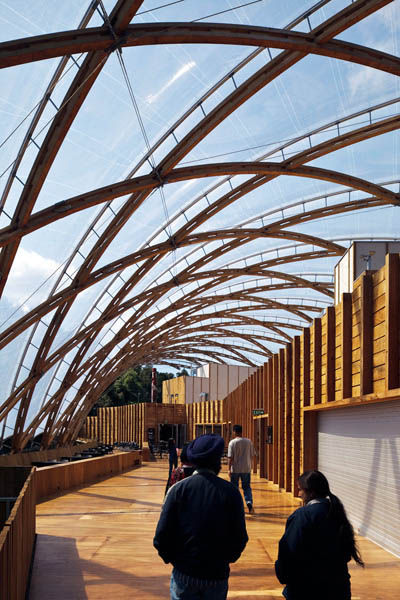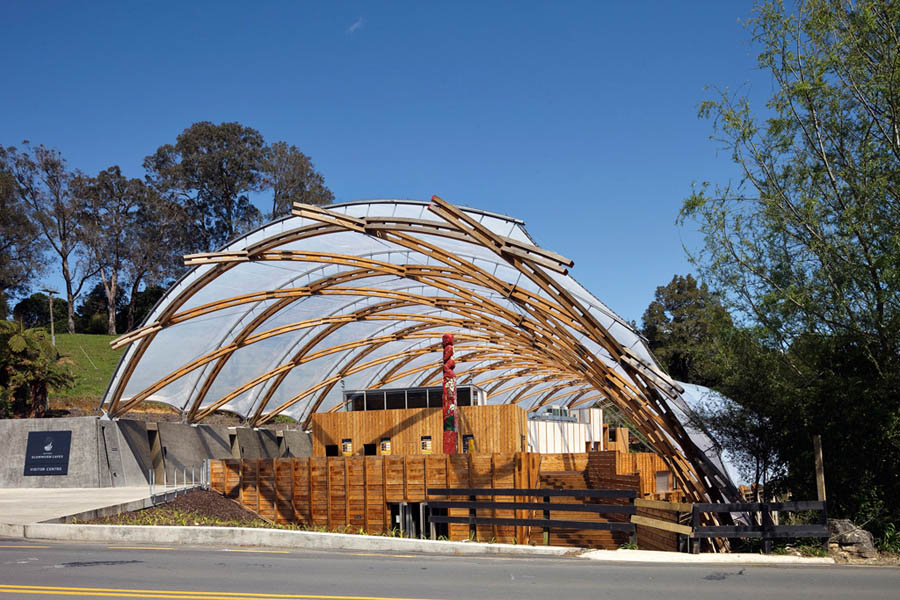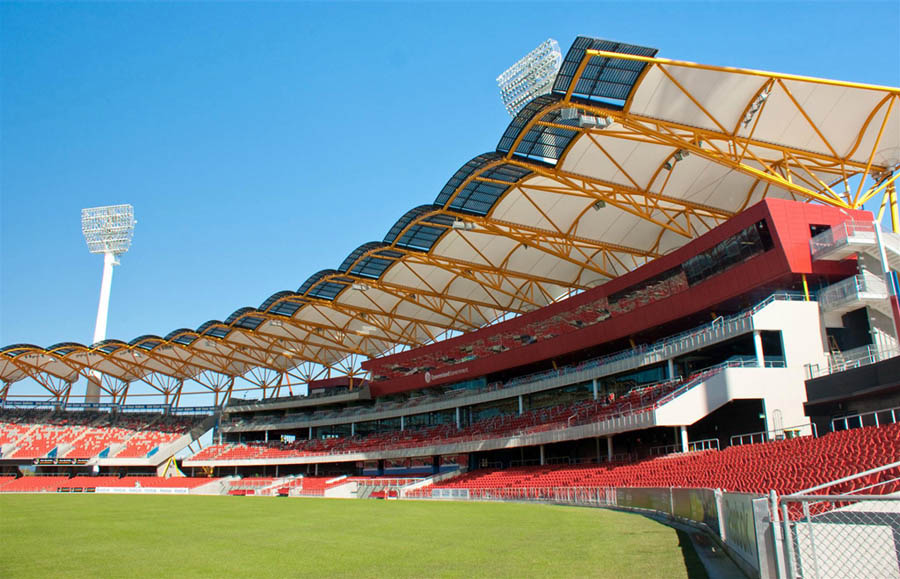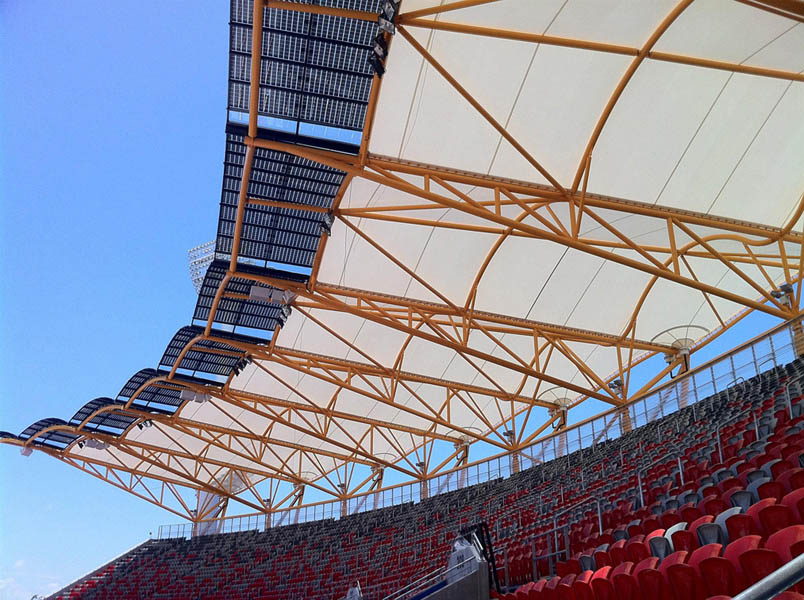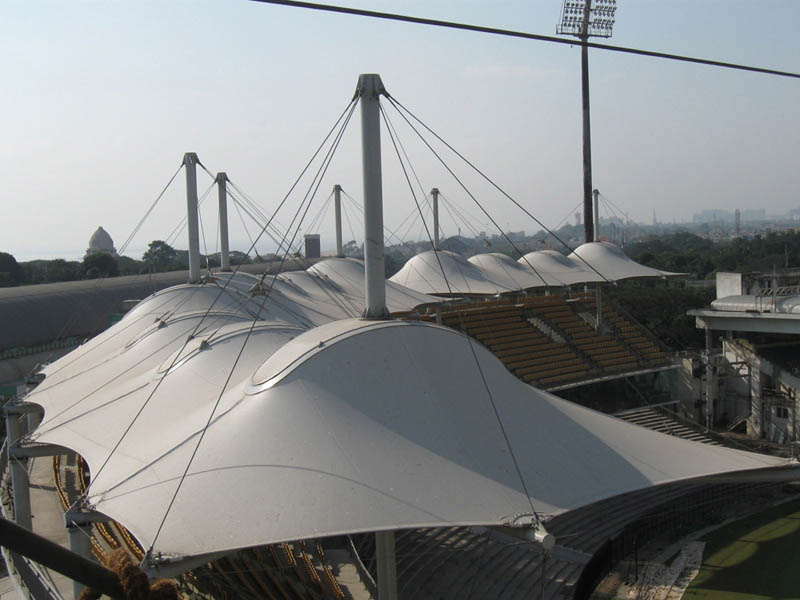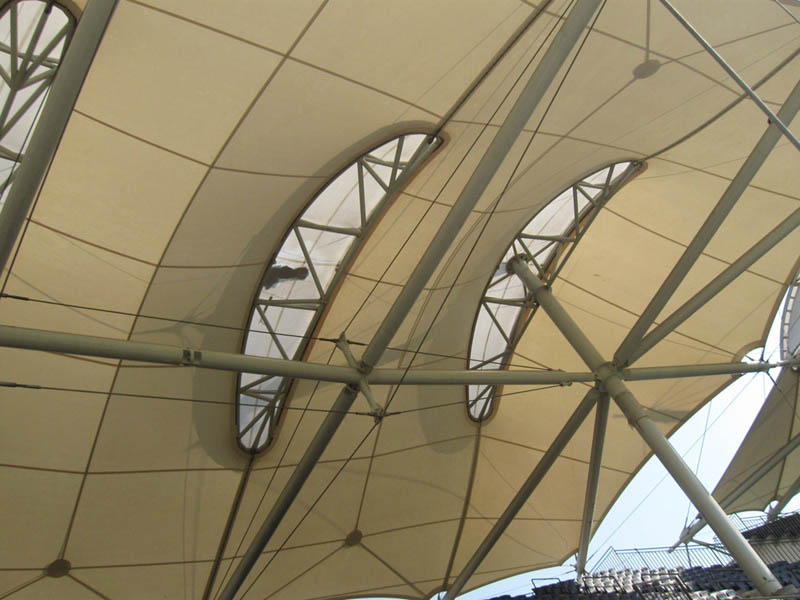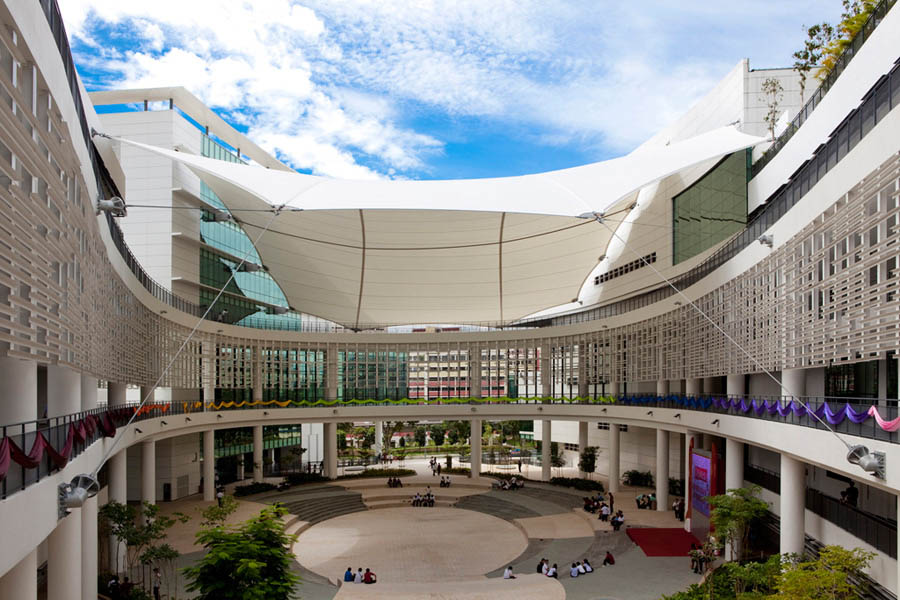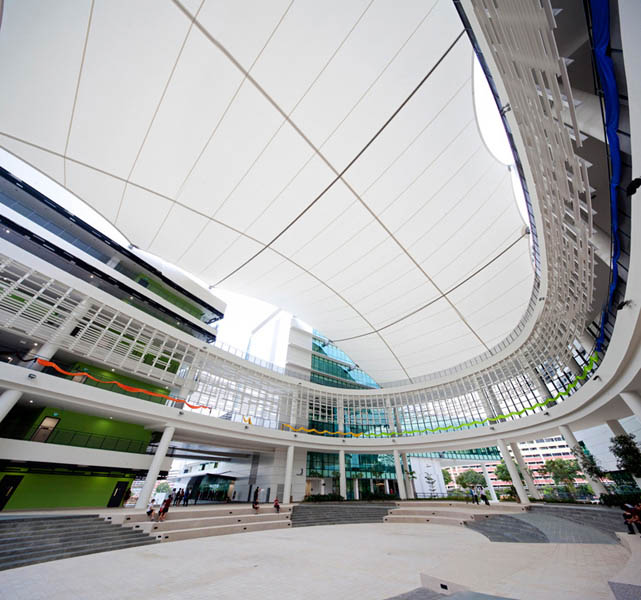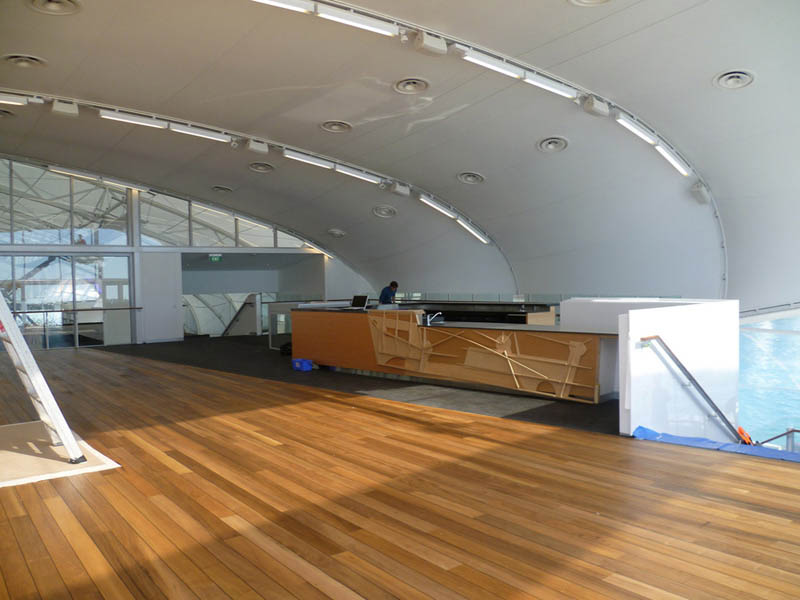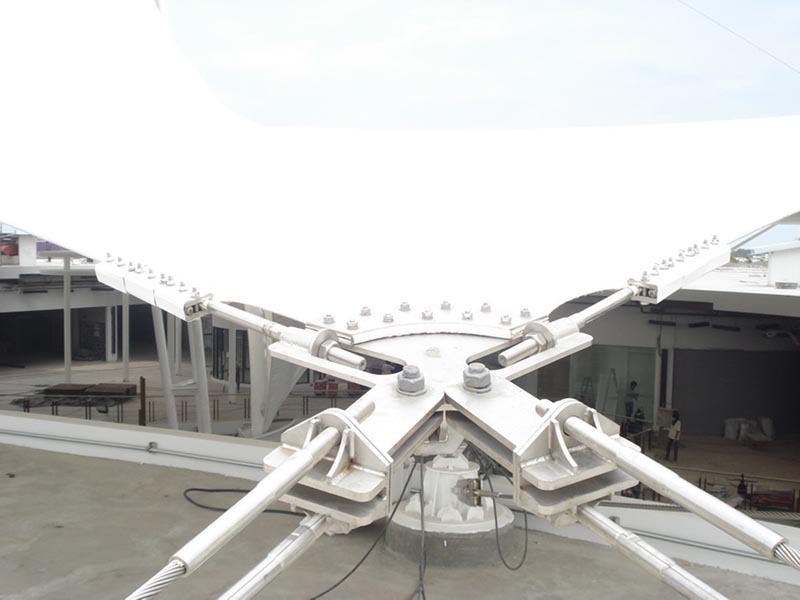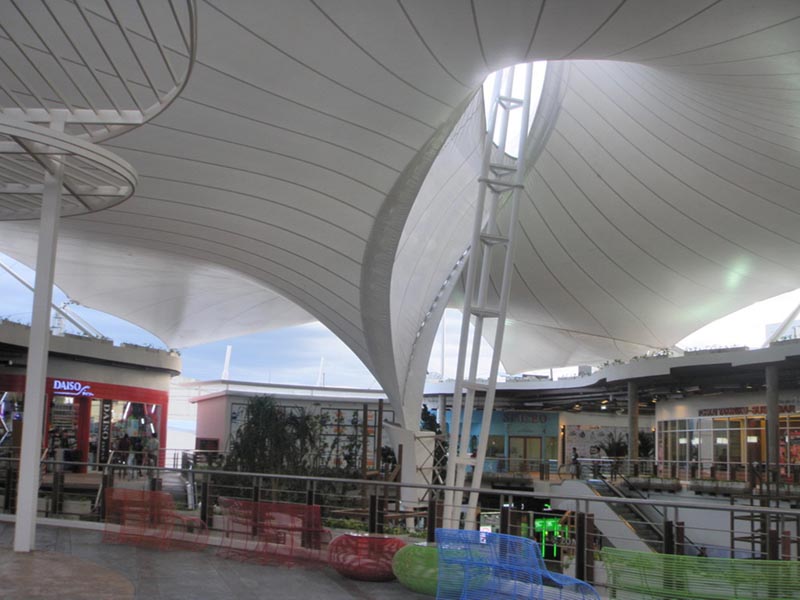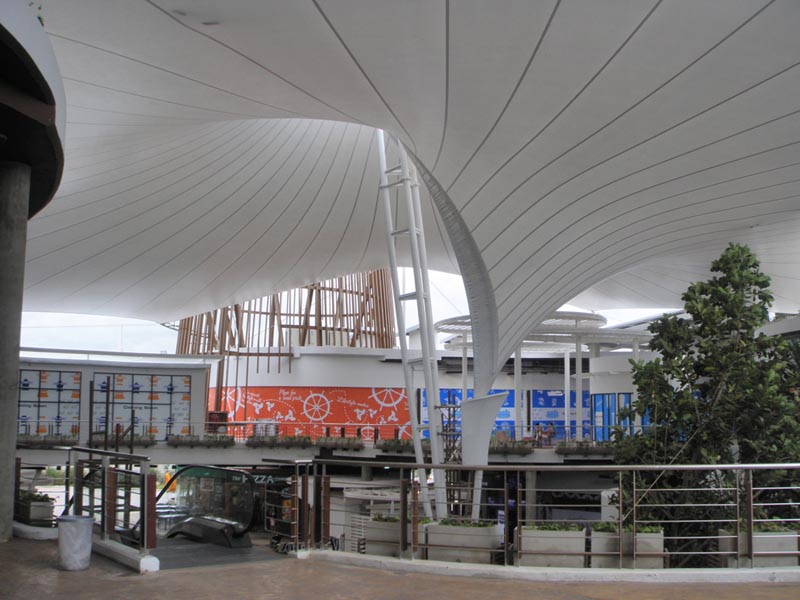 and some more projects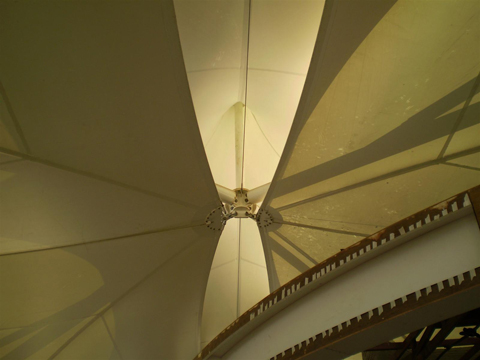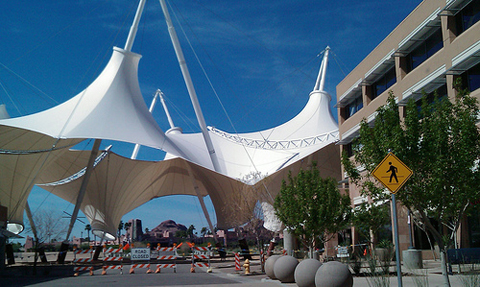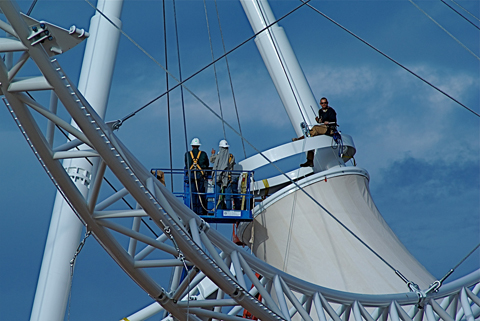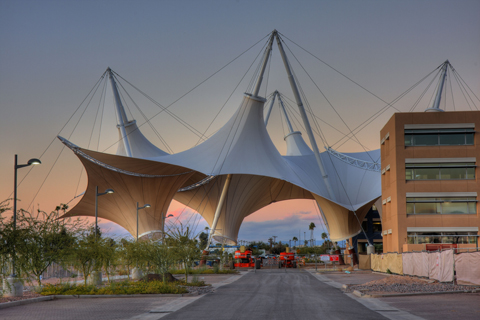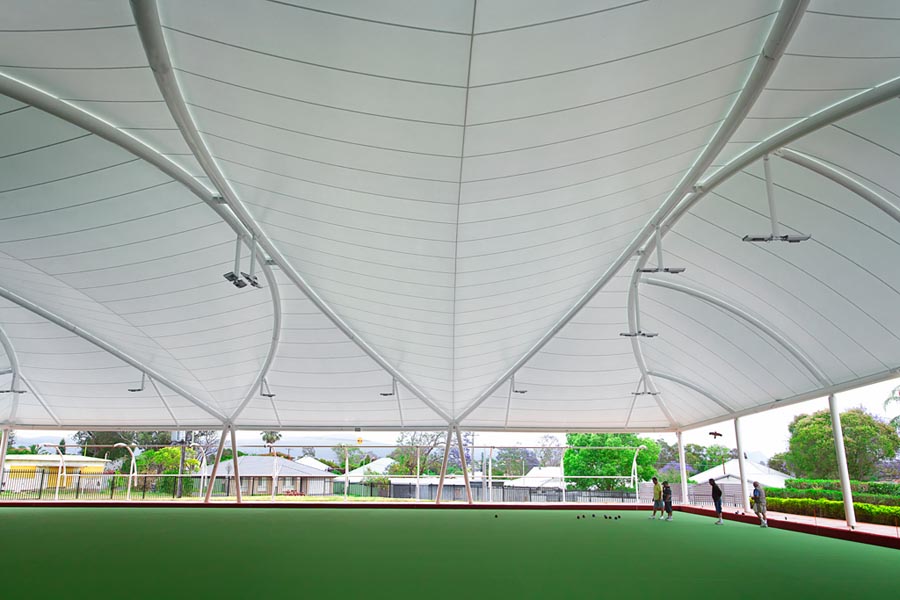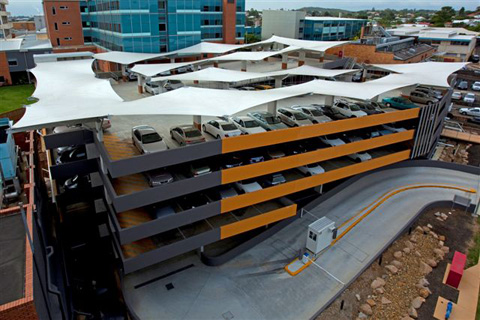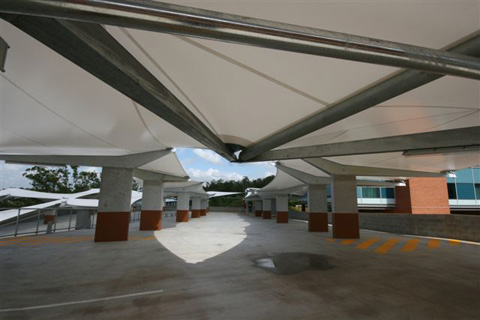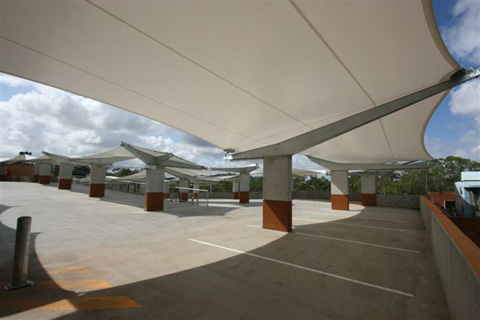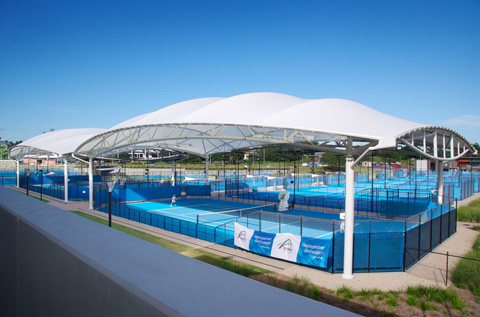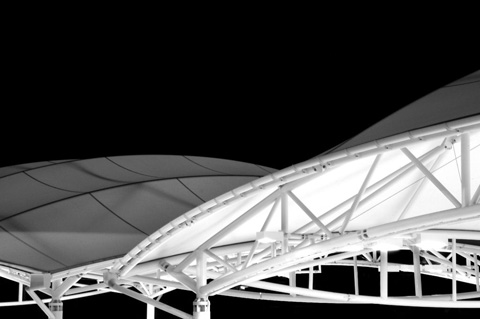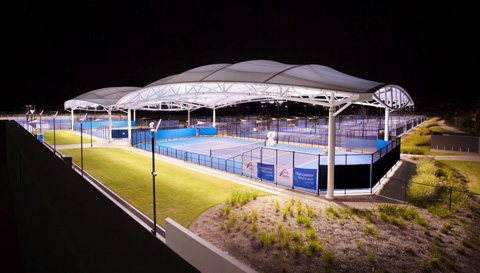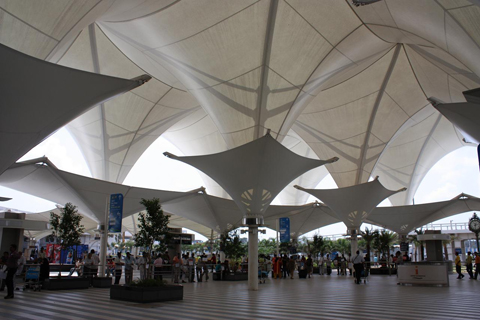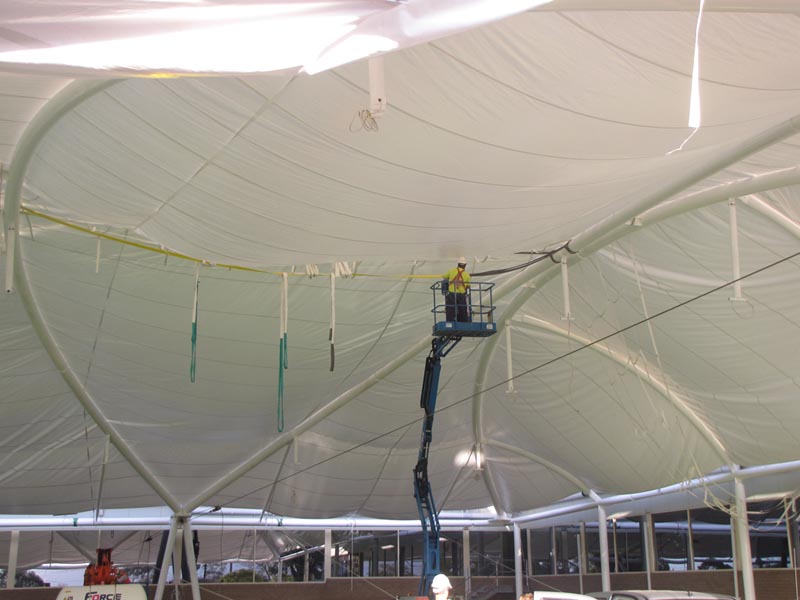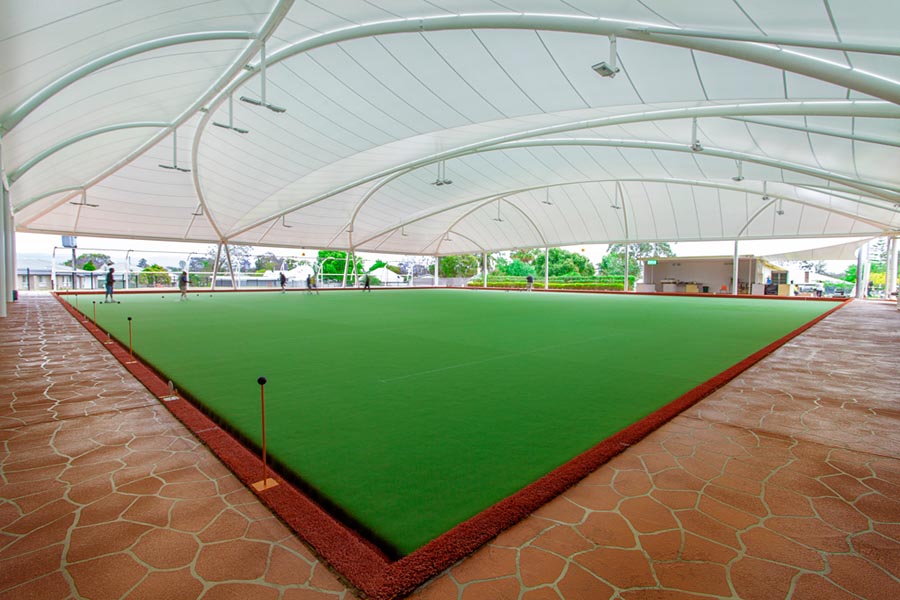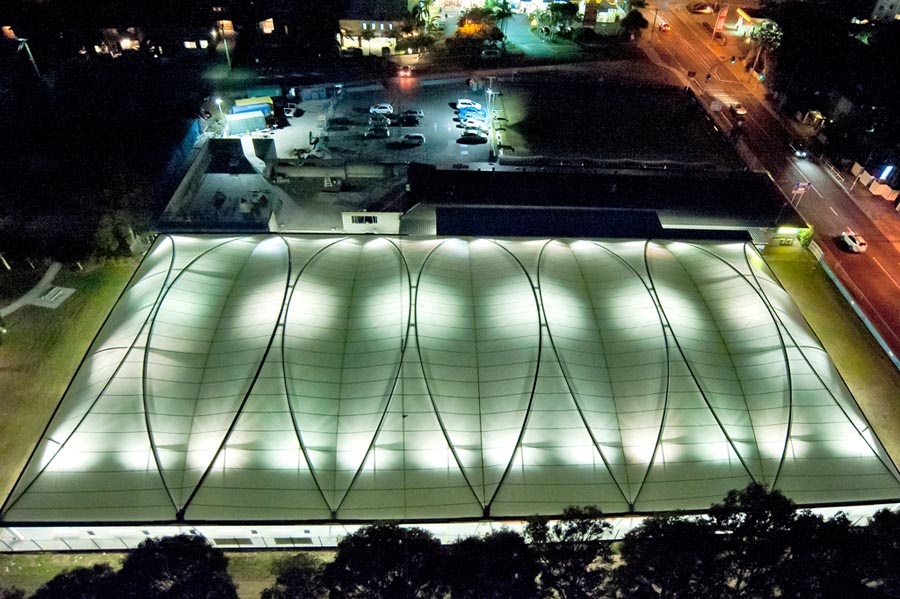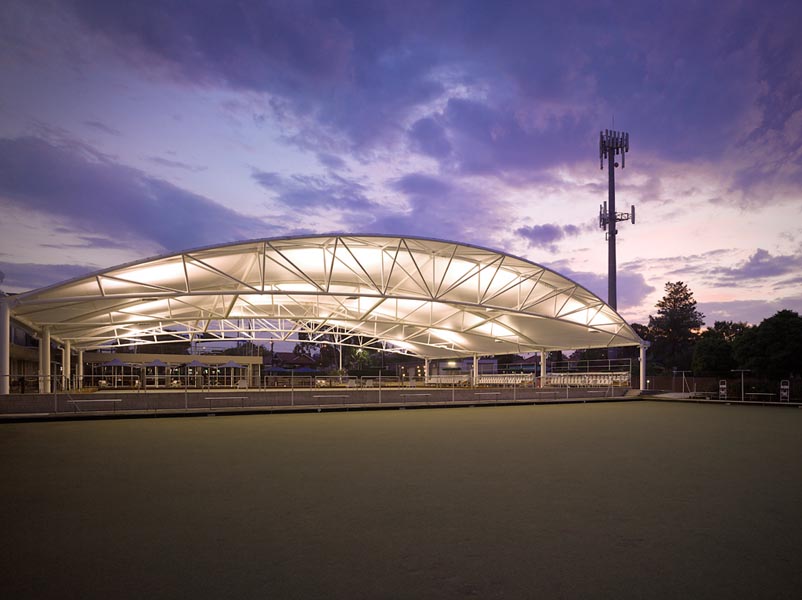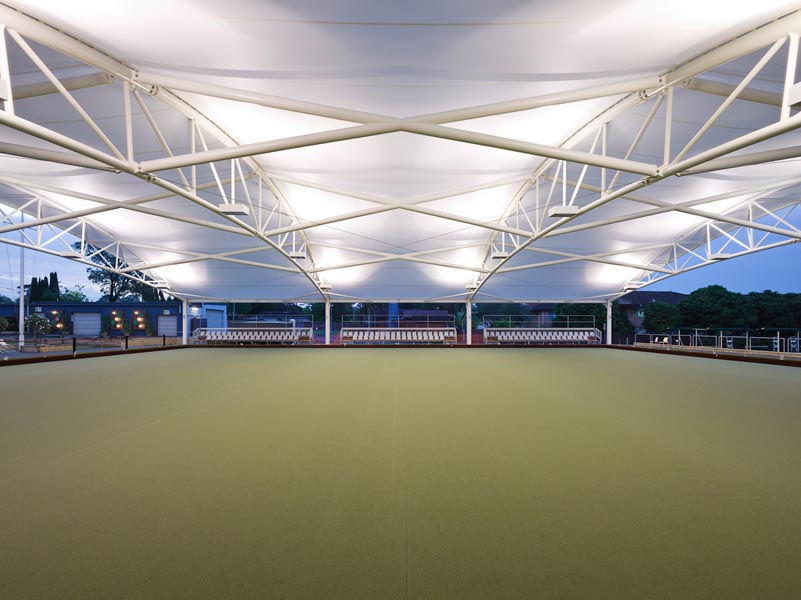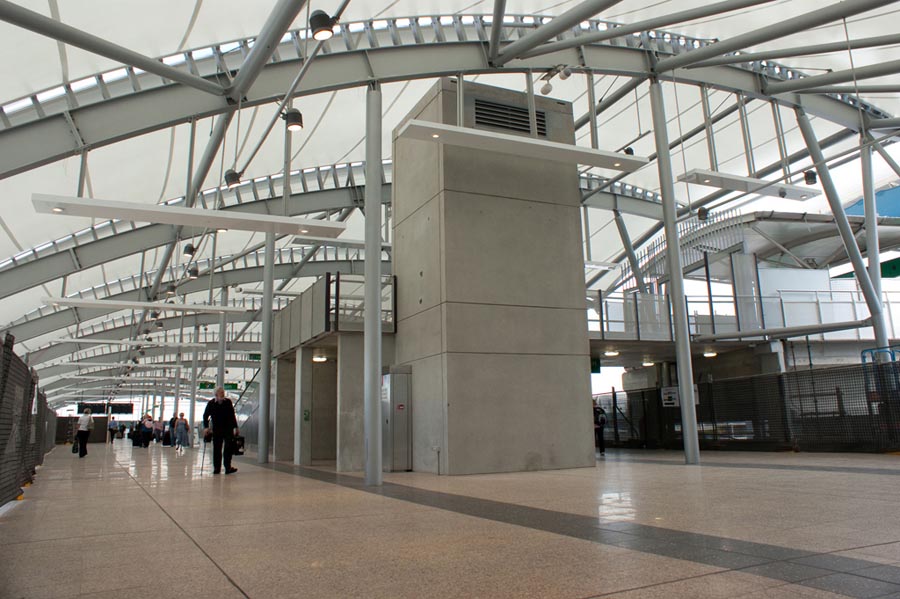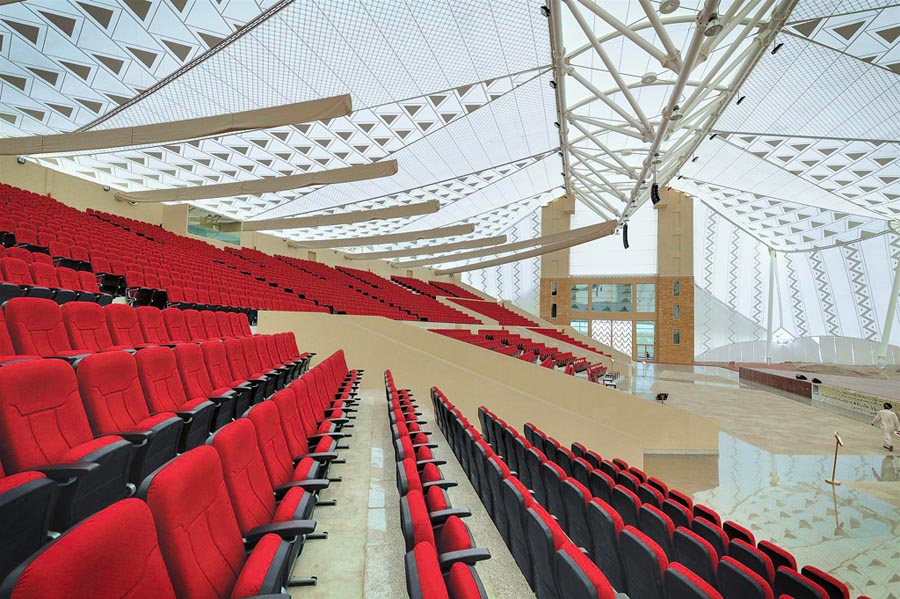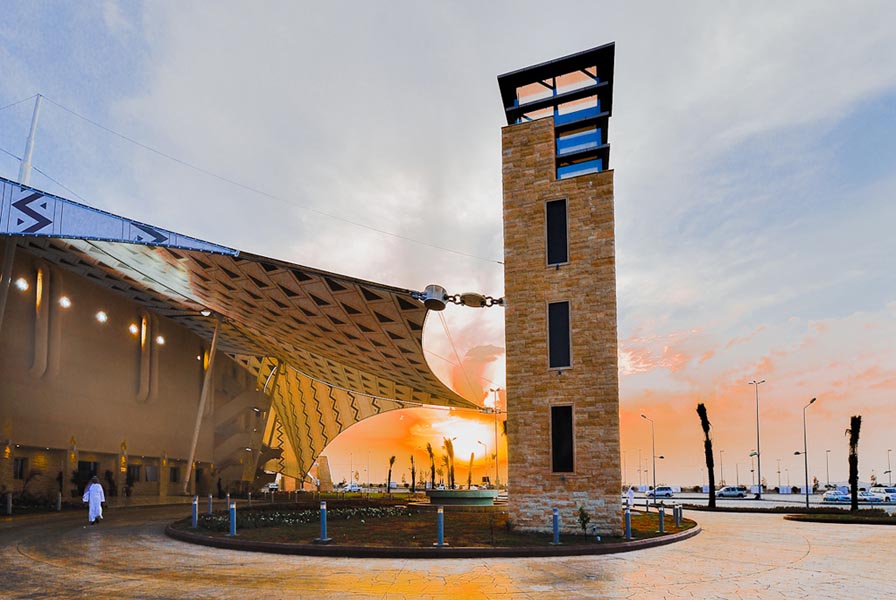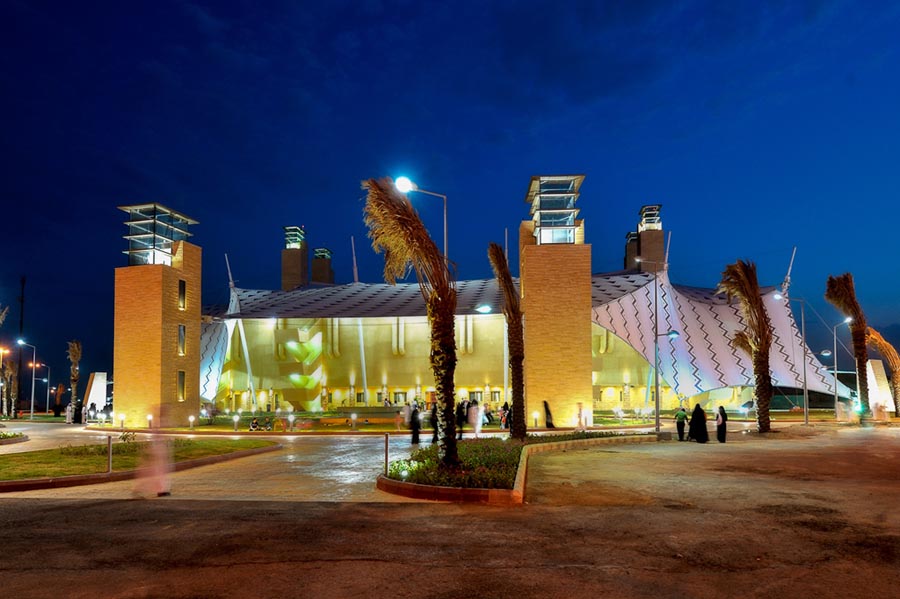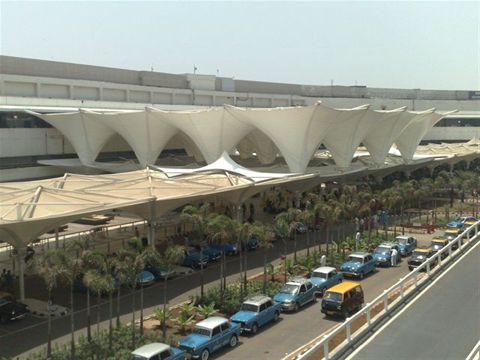 Platypus Remediation
Entrant: Global Fabric Structures (UFS)
• Category: 4 ID Number: 3301
• Location: Sydney
• Client: Thiess Australia
• Completion Date: December 2012
Credits:
• Structural Engineer: Wade Design Engineers
• Fabricator: Global Fabric Structures
• Installer: Global Fabric Structures
APPLICATION OF PROJECT: Environmental Remediation
PROJECT DESCRIPTION:
The former HMAS Platypus site is nestled below the suburb of Neutral Bay, Sydney Australia on a quiet harbour inlet.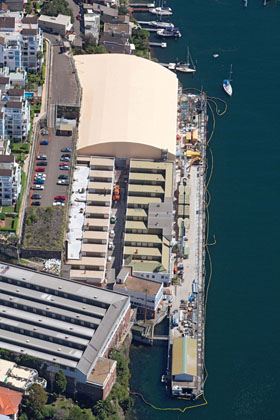 This site has been an integral part of the history of Sydney Harbour since the early 1800's. A gasworks, a workshop for servicing torpedoes and a base for Australian Submarines have a left a contaminated industrial site that is excavated out of sandstone and spread over several levels.
The site has an area of approximately 1.8 hectares and includes 11 buildings and structures, some of which are of heritage significance. The soils, bedrock and groundwater on the site are contaminated, predominately related to the former gas works operations.
The Sydney Harbour Federation Trust acquired HMAS Platypus in 2005 and has commenced the restoration, for the enjoyment of present and future generations to enjoy the history, heritage and harbourside location.