Small Fabric Structures: Typically these may be of a plan area of 250 square metres or less. They are often used as shade structures or as signature items at entrances to larger buildings.
Other applications include the provision for a shaded area in playgrounds, school yards, car dealerships and as internal sculptures.
They may be made from coated fabrics as a water-proof barrier or of open fabric such as knitted shade cloth.
The following articles are in random order:
Pou Manawa - Auckland International Airport
PROJECT DESCRIPTION
Pou Manawa (Maori name for the Tree) is the heart of the new retail centre at Auckland International Airport, it stands proud where people gather, coming and going from their journeys around the world.
Fabric Structure Systems were approached with a brief to develop the significant sculptural piece for the Auckland International Airport's retail departures area.
Pou Manawa takes the form of a sculptural tree, crafted from SEFAR® Architecture fabric & tensioned into place, creating a continuous light translucent surface, which is rear projected to bring the Tree to life, with various natural & traditional Maori themes.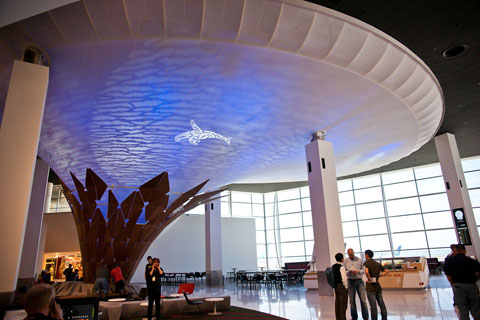 LSAA 2013 High Commendation
South Hedland Town Centre
Entrant: MakMax Australia
Category: 5 ID Number: 4304

Location: Colebatch Way, South Hedland, WA

Client: UDLA and Landcorp

Completion Date: October 2011
Credits:
Architect: Advance Timber Concept & University of WA

Structural Engineer: Scott Smally Partnership

Builder: Ertech Pty Ltd

Fabricator: MakMax Australia
---
Judges Comments:

"A lot of effort for a small structure, should become iconic."
"Good to see a combination of timber frame and lightweight fabric, although the structure seems less than graceful."
---
APPLICATION OF PROJECT:
Fabric cladding to wooden frame, roofing structure.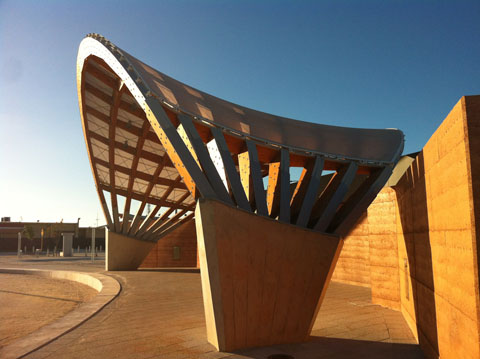 Read more: South Hedland Town Centre - LSAA High Commendation
Little Edward Street Atrium Roof
Shade And Membrane Structures Australia (Design / Project Management / Install)
Completed: December 5 2013
Client: Bennelong Funds Management
Team: Global Membrane Design, SAMA, Shadecom / Fabric Solutions
Mpowerdome Entry Structure
Entrant: UFS Australasia Pty Ltd
Client: Mpowerdome
Architect: Small Quinton Coleman Architects
Structural Engineer: Wade Consulting Group
Builder: UFS
Fabricator(s): Fabric Shelter Systems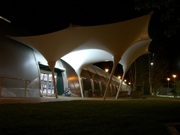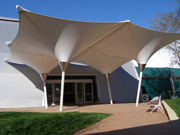 John Power Stand - Eagle Farm, Brisbane
PROJECT DESCRIPTION
Eagle Farm Racecourse is an iconic Brisbane building, hosting race days twice weekly and accommodating hoards of racegoers every year. The main stand named John Power Stand was erected in the early 1900s. Since then the structure has aged leaving an unsightly concrete ceiling viewable from the main observation area.
MakMax was engaged to supply a permeable ceiling structure to cover the concrete from view while allowing access for inspection purposes. This structure also needed to eliminate nesting areas for birds under the old roof. MakMax engineers used the perimeter or building as well as the support columns to sustain the fabric, although the outcome is much different to look at the principals of the structure is not unlike many conic structures.
The addition of this fabric ceiling gives John Power Stand a much needed facelift. Our client Watpac Speciality Services is very pleased with the result.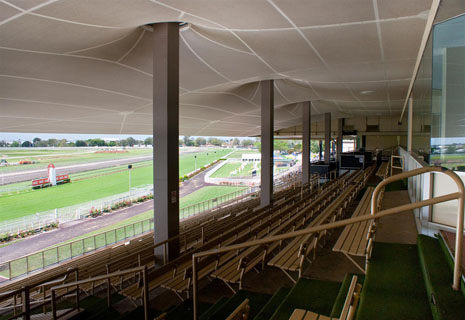 Trailfinders Australian Garden - Chelsea Flower Show
PROJECT DESCRIPTION
MakMax's client, Flemings Nurseries exhibits annually at the Royal Horticultural Society's Chelsea Flower Show, one of the world most prestigious social and horticultural events. Fleming's often win awards for their unique exhibition stands. MakMax was engaged to bring an architect's design to life in the form of a unique temporary structure for Fleming's entry at the 2011 RHS Chelsea Flower Show.
DESIGN / FABRICATION / INSTALLATION BRIEF
Our client, Flemings Nurseries, engaged architect, Ian Barker to design their most recent stand. The architect's inspiration included themes of colonization and the discovery of Australia. Natural shapes and light play a large part in the design brief. The importance of the horticultural theme in the discovery of Australia is through botanist Sir Joseph Banks who along with Captain Cook first documented the unique native flora of Australia. MakMax was engaged to bring this idea to life through the architect's vision.
Although the concept was the work of the architect, some of the technical details of manufacture were not conceptualized until MakMax engineers began looking at the design from a practical point of view. Being a self supporting structure we had a fair amount of control over the manufacture and fixing details of the project.
Nambour Hospital Shade Structures
Category: 3 ID Number: 3351

Location: Nambour, Queensland

Client: Made for Shade

Completion Date: June 2012
Credits:
Structural Engineer: Jeremy Hunter

Specialists: Trevor Scott Building Designer, Lightweight Structures

Builder: Made for Shade

Fabricator: Made for Shade
APPLICATION OF PROJECT:
Essentially the purpose of the project was about cost effective space creation.
The tensioned awning is positioned over a deck area on the first floor at the Nambour children's hospital. The Hospital is located on the side of a steep incline, the deck is located in an elevated position.
The awning-covered deck now allows children recovering from surgery or illness to play outdoors on the deck in supervised shaded conditions. Previously children were confined to an internal hospital playroom.
Perth Children's Hospital
LSAA 2016 Design Award Entry by Fabritecture (Designer and Installer)
Location: Subiaco, WA. Completed: July 30 2015
Client: John Holland Group
Team: JCY Architects, Greenup Design International, Fabritecture, Textile Fabrication Services, Fabritecture
APPLICATION OF PROJECT:
Highly interactive artistic and architectural shade canopies, featuring intricately designed complex steel geometry and custom fabric patterns to work with the exciting environment of the children's playground.

PROJECT DESCRIPTION:
The Perth Children's Hospital project involved the design and construction of an intricate structural shade solution as an addition to an outdoor children's play area for the hospital. The project was part of a redevelopment initiative to replace the existing Princess Margaret Hospital facility.
The new Perth Children's Hospital intends to host local and internationally recognised organisations for paediatrician, clinical research and tertiary learning.
Small tensioned fabric or membrane structures are "defined" to have a surface area of about 250 square metres or less to correspond to this category in the LSAA Design Awards.
Applications may include "signature" entrances to buildings, small sheltered areas or storage coverings. Outdoor sound stages will benefit from a well designed sound shell to project the performance.
Here are a few examples: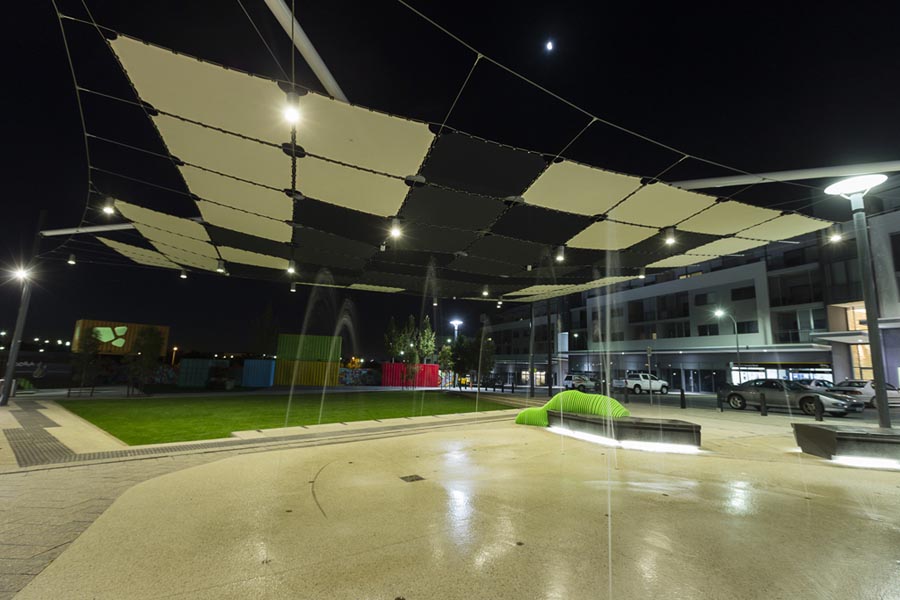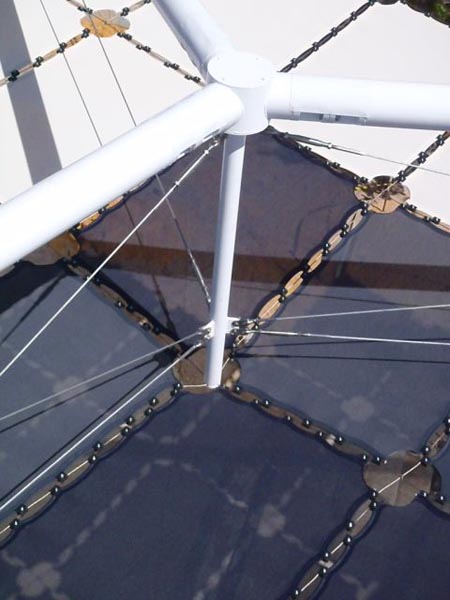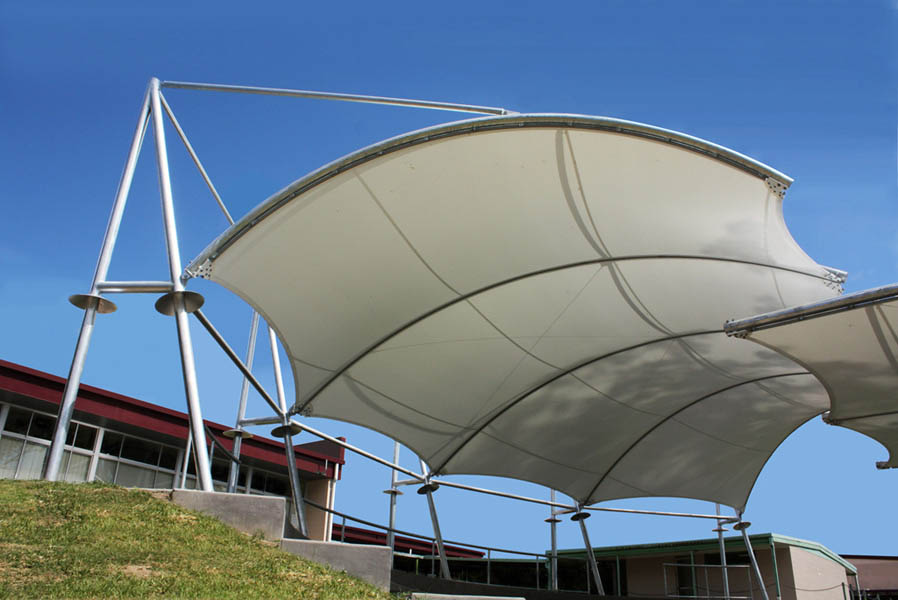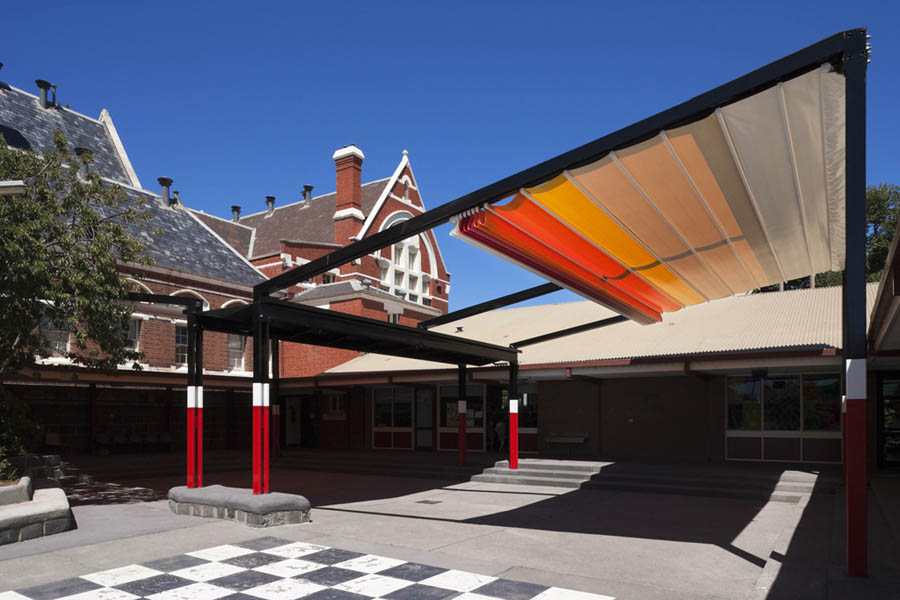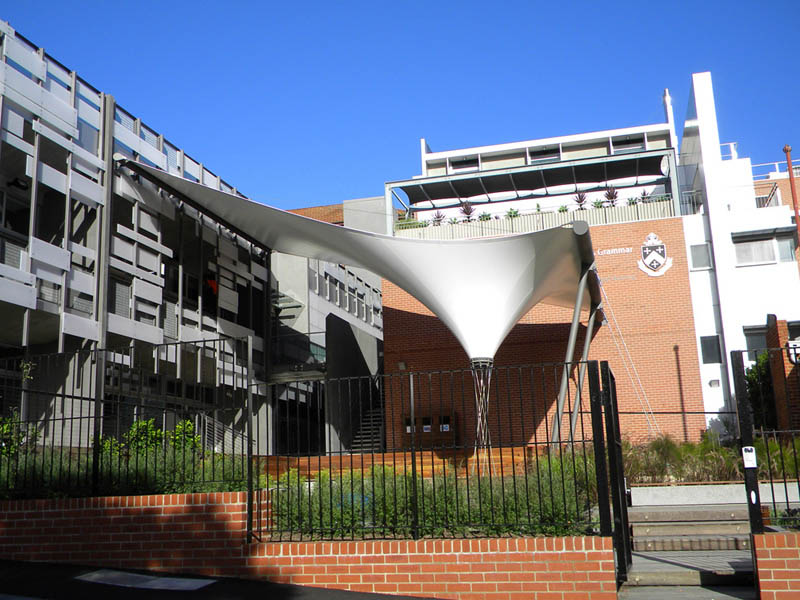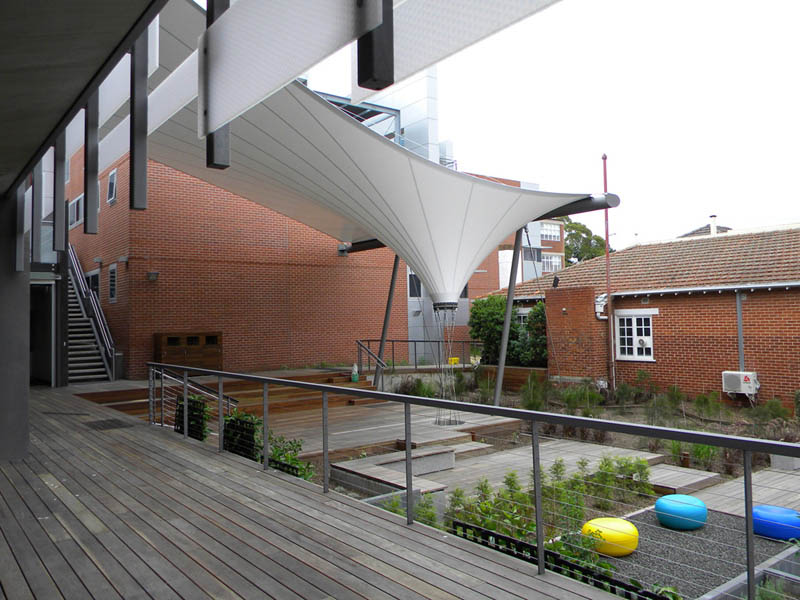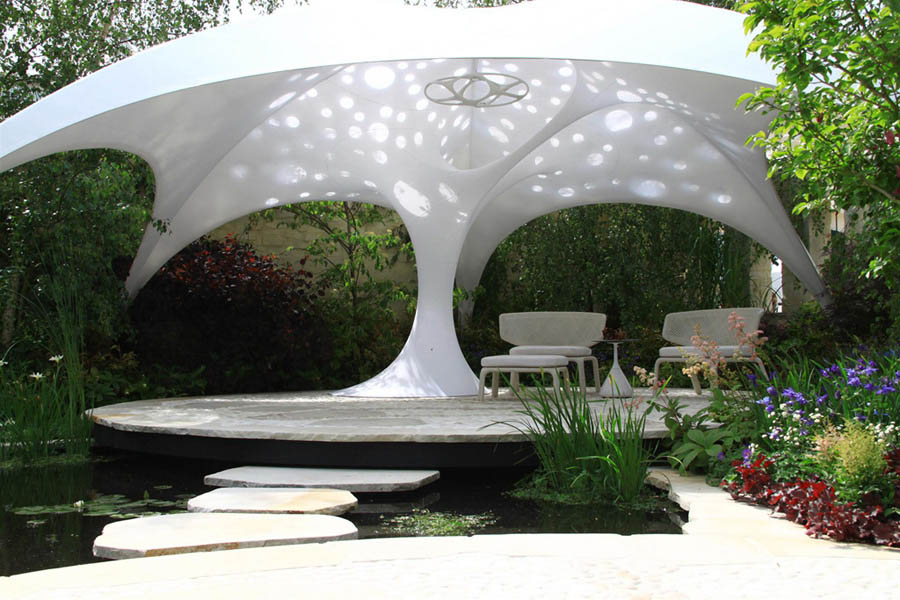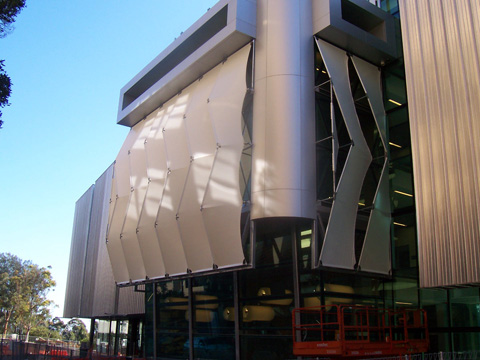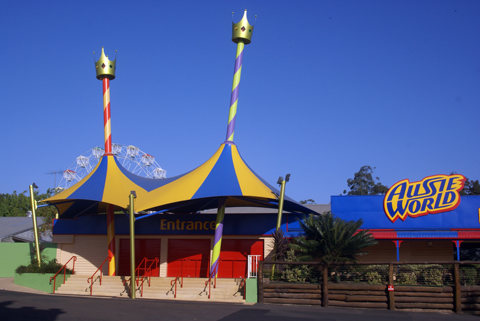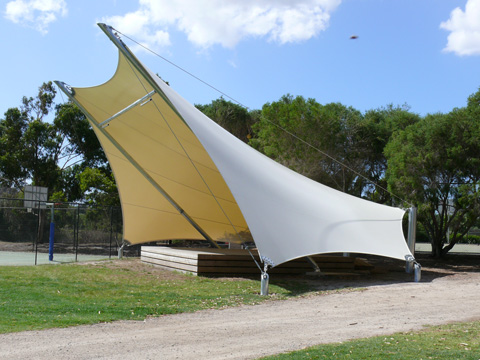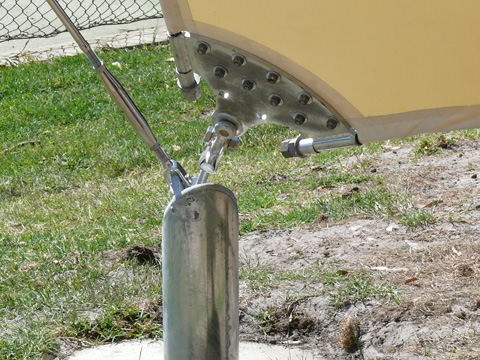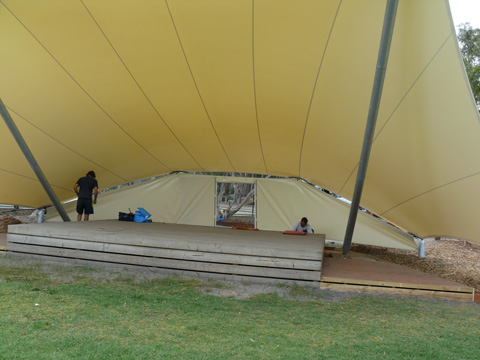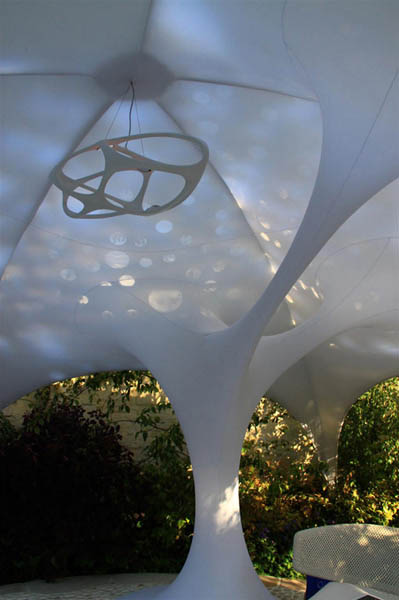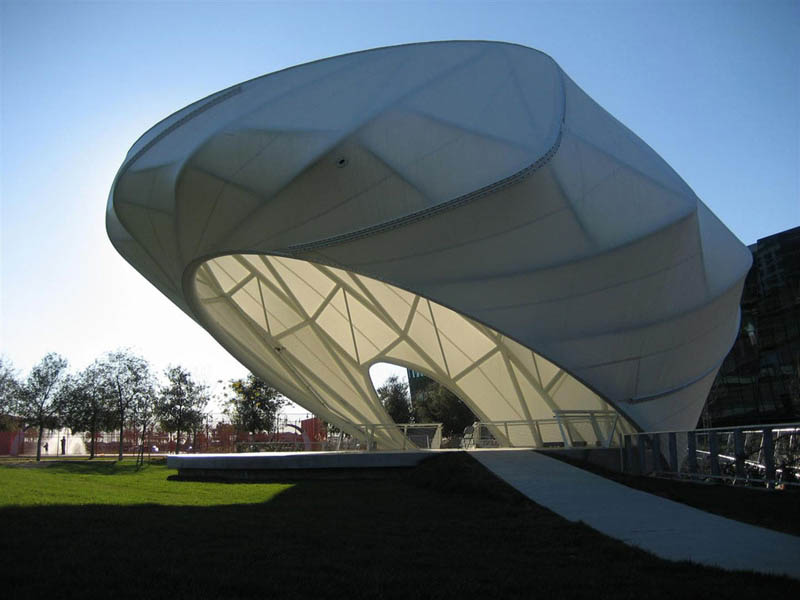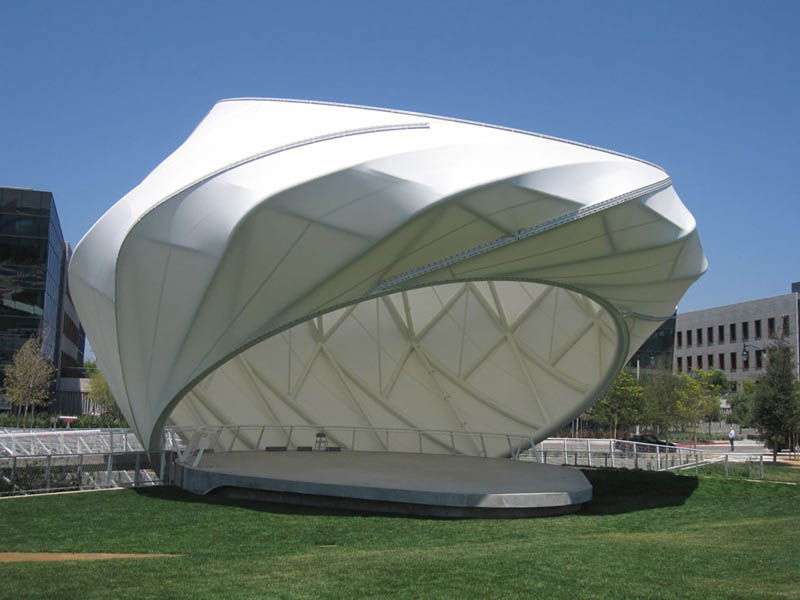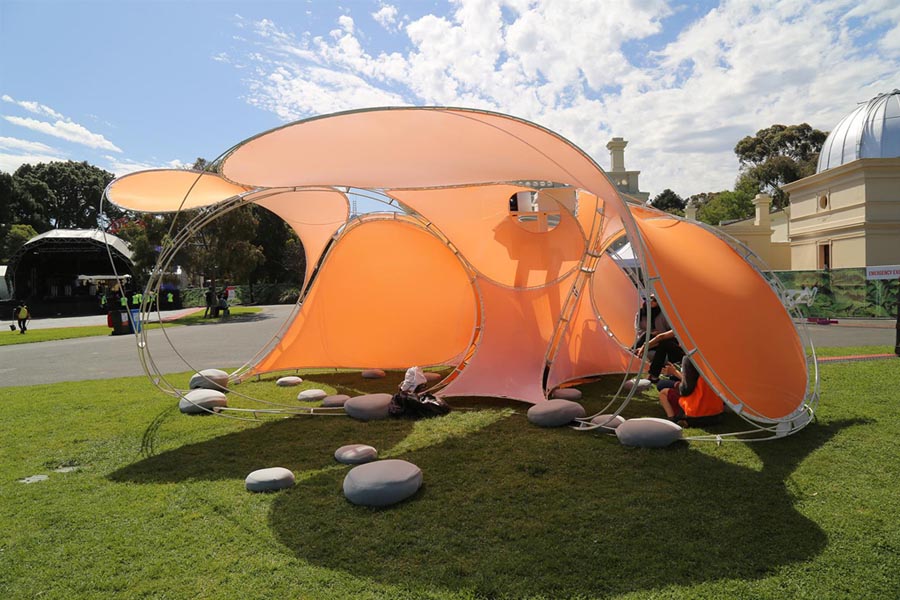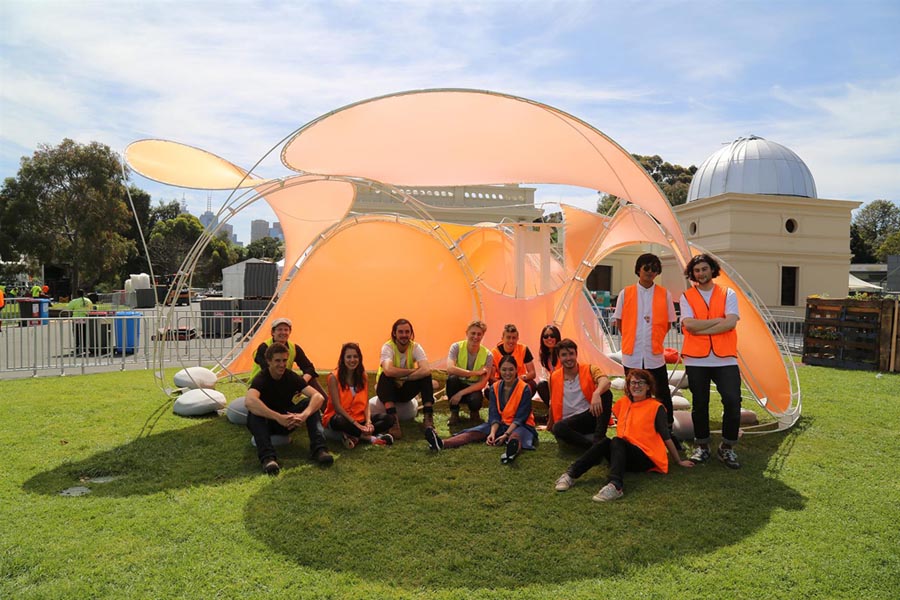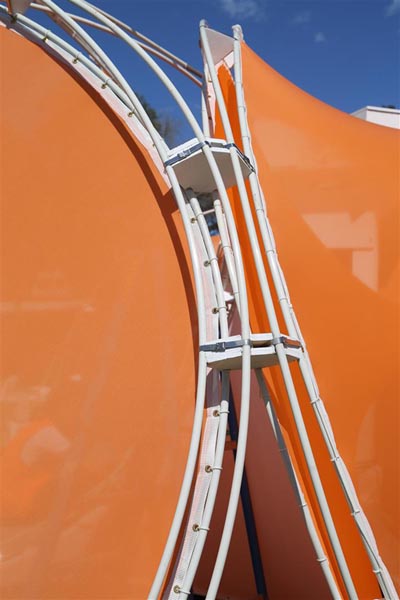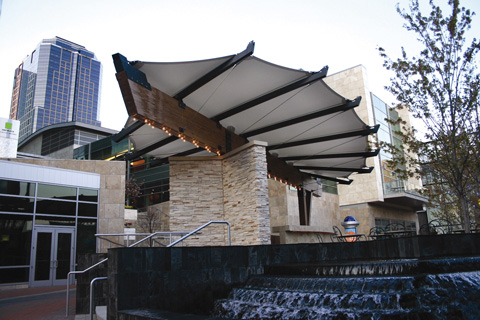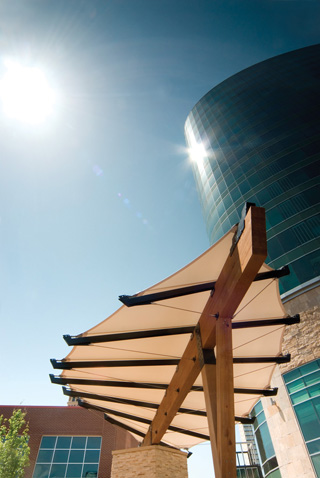 Nerang State School Outdoor Amphitheatre, Qld
APPLICATION OF PROJECT:
Playground Shade Structure: the amphitheatre provides a modern sheltered assembly area for students and teachers, and boasts a unique architectural focal point within the school.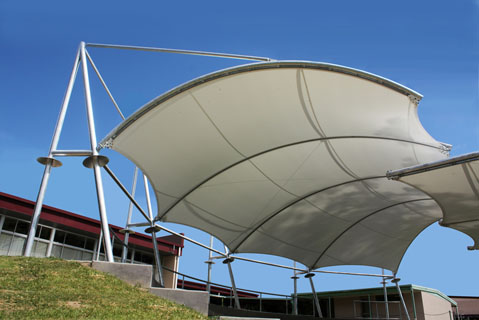 PROJECT DESCRIPTION:
As part of the Queensland Government National School Pride Program, a project was created for the design and construction of twin architectural roof canopies to cover the Nerang State School outdoor amphitheatre.
Key elements of the design brief included:
• Structures were designed to cover both the stage and the audience steps
• The main area had to be completely covered
• Views had to be maintained between the canopy and the amphitheatre stairs
• Provide all‐weather protection for the students of Nerang State School
• Complete installation had to be achieved during the summer school holiday period so as not to interrupt students during construction