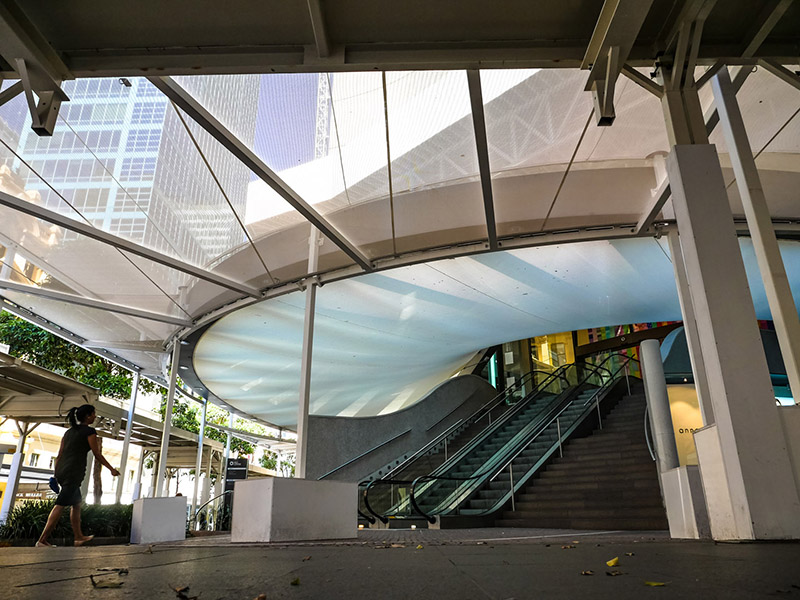 APPLICATION OF PROJECT:
Innovative architectural alternative to Safety Hoarding for the construction industry
PROJECT DESCRIPTION:
The Dual-Skin Safety Netting Structure made from tensioned fabric is changing the way the construction Industry looks at traditional hoarding and safety nets.
Using architectural fabrics and tension membrane engineering outside the square to provide aesthetic cost saving safety control measures.
By providing a safety net structure that could protect the public from the works above saved the client almost 1 million in overtime costs when they would usually be working a night. This solution provided the client the ability to work during the day without closing down the area with the exclusion zones. Prior to the solution, the client could only do these works at nighttime as this project is in one of the largest high-rise buildings in the Sydney CBD.