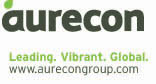 Aurecon (formerly Connell Wagner) is a multi-disciplinary consultancy offering engineering, scientific, management and advisory services to the private and public sector.
Headquartered in Melbourne, Australia we have over 4,000 staff with offices around Australia, New Zealand, South-East Asia as well as the Middle East. With our strength, reach and expertise we are able to provide clients integrated services across all markets, including Advisory, Buildings, Defence, Energy, Industrial, Telecommunications, Transportation, Urban Development and Water & Environment.
Privately owned, the company has an annual turnover of approximately A$600 million, and is currently delivering projects in 50 countries around the world.
The company has received numerous awards for excellence from organisations both inside and outside the engineering industry and was voted "best large engineering firm" in the inaugural BRW-St.George Client Choice Awards.
Website: www.aurecongroup.com

Articles on this website: