Over the past year, (2019-20), the LSAA Fire Subcommittee has been working with fire engineering experts (Basic Experts Pty Ltd) to help navigate through the National Construction Code for developing performance solutions for coated tensile fabrics in various circumstances. Basic Expert Pty Ltd has developed a Guide to Preparing a Performance Solution for Fabric which may be downloaded HERE.
The LSAA would like to offer members the opportunity to discuss The Guide and its implications on a Microsoft TEAMS meeting which will be scheduled prior to the AGM from 10:00 am to 11 am on November 27 2020.
As a LSAA member, if you plan to attend could you This email address is being protected from spambots. You need JavaScript enabled to view it. to obtain the link before COB Thursday Nov 26 2020
The outline items to be discussed / presented are:
Read more: November 2020 Update on the LSAA work on Fire Issues
LSAA Update on Fire Subcommittee Initiative (20 November 2020)
We wanted to provide you an update on an ongoing initiative of the LSAA, spearheaded by the Fire Subcommittee which was formed after the last LSAA Conference.
Many of our members have experienced roadblocks to having coated tensile fabric accepted by Building Surveyors and Fire Engineers for particular projects.

Despite the fact that most tensile fabrics do not contribute a significant fuel load to a fire, they do not comply with the Deemed to Satisfy Provisions of the (Building Code of Australia Version 2019) ("BCA") because they are deemed combustible when tested in accordance with AS 1530.1.

It is however possible to use coated tensile fabrics in Type A and B construction through the alternative compliance pathway of a Performance Solution.

The LSAA engaged the services of Basic Expert Pty Ltd, Fire Engineers, to develop a Guide to Preparing a Performance Solution for Fabric ("The Guide")
The current version (Draft7) of The Guide is available HERE.

The purpose of The Guide is to help LSAA members navigate through the combustibility provisions of the BCA and provides valuable information to aid fire engineers with preparation of a performance solution for a coated tensile fabric project.

The Guide covers PVC/Polyester and PTFE/Fiberglass, but the principles in the guide applies to other tensile fabrics including HDPE.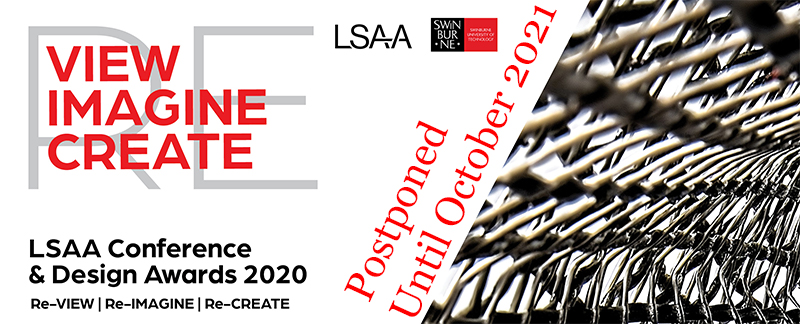 The LSAA 2020 Conference and Design Awards were to be held in Melbourne at Swinburne from September 17-18 2020.
PLEASE NOTE THAT DUE TO COVID-19 THIS EVENT IS POSTPONED UNTIL 2021
Probable time is in September or October 2021.
Theme: Re-VIEW, Re-IMAGINE, Re-CREATE See Conference Website
Note: The Design Awards will enable completed innovative and lightweight structures completed since October 2018 to be entered in a number of Categories. The Awards are open to LSAA Members, Non-members as well as from International projects.
The LSAA website is being revamped with more images of the exciting structures our members have been involved with.
Because of the Covid-19 Pandemic, we have postponed our planned 2020 Conference and Design Awards until some time in 2021 - yet to be determined (July 2020)
The Design Awards enable members and non-members to enter projects that have been completed since the last Awards (October 2018).
Are you working in the area of lightweight structures - tensioned fabric or membrane structures, cablenets, high tech glazing or other forms of innovative structures?
Possibly you should consider becoming a member of LSAA?
Most LSAA Members have been involved with either membrane structures (design, fabrication, erection, or supply of materials) for a considerable period of time. Others are involved with innovative new forms of architecture.
Following several major building fires around the world there has been a reaction in Australia to introduce restrictions into various regulations that will affect the fabric segment of our industry.
The LSAA is taking a lead role in the formation of a task force to address these changes.
Several of the changes brought on by perhaps ill-informed wording could have a serious impact on the use of fabric in structures.
A fact finding exercise is being planned for 2018-19 followed by steps to have our industry have a voice before future changes are introduced to the NCC.
Links to other articles now listed under the page News --> Member News
December 2018 - updated Nov 27 2020