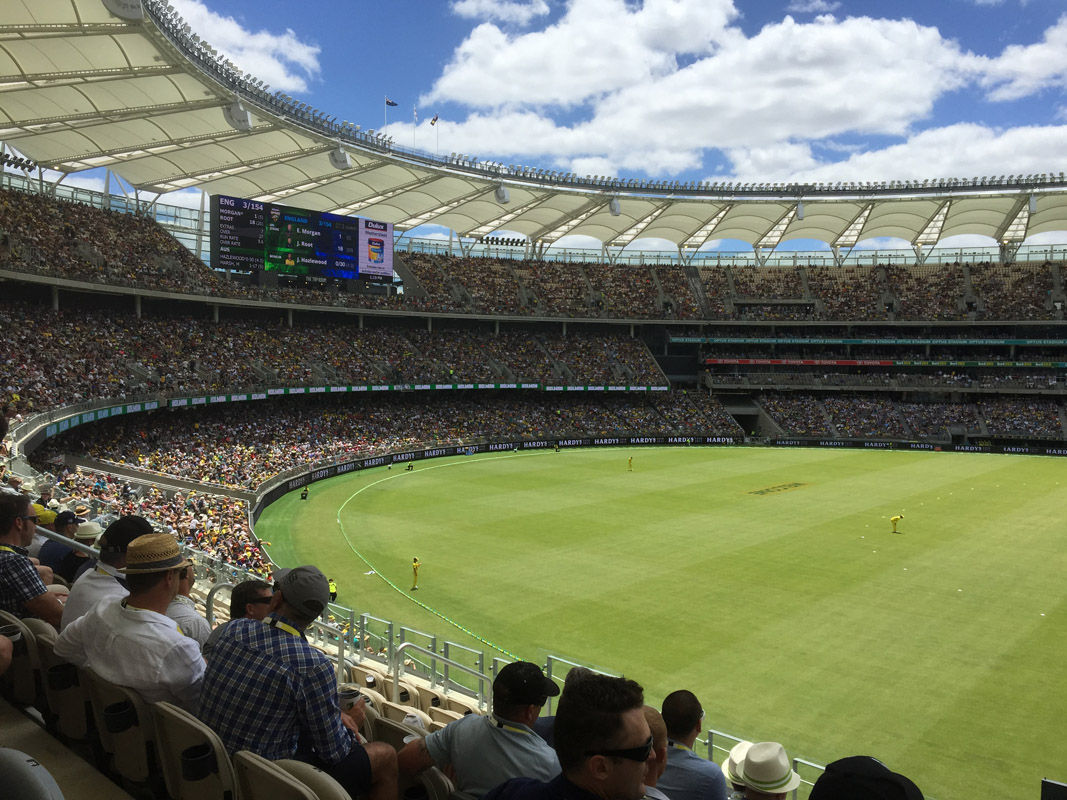 The Optus Stadium is the brand new 60,000 seat sports stadium in Perth.
Two of the LSAA member companies - Arup and MakMax - have been involved in the design and construction of the roof structure.
The Arup design team attended the cracking one day cricket game between Australia and England for the first major event at Optus Stadium. The feature of the stadium is the lightweight cantilevering roof that has a clean fabric membrane soffit and those huge speakers pack a punch. Unfortunately we lost the day only by a few runs but the atmosphere was great.
Read more: LSAA Members at the First ODI at the New Optus Stadium
A new (future) draft version of the NCC (National Construction Code) is now available for public comment. Comments are due by COB April 13 2018.
To view this document (in PDF format) you may need to login or register at the ABCB (Australian Building Codes Board) website https://www.abcb.gov.au/
Of interest to many involved in lightweight structures, and in particular tension membrane structures, are the new requirements related to fire. These new requirements have been the result of a number of fatal fires in Australia and overseas. See this article for an interim report related to fires and cladding.
An observation is that there seems to be an increasing acceptance of "performance based design" compared with the more traditional "prescriptive" or "deemed to comply" approaches. Indeed there is a separate document produced by the ABCB that may assist in the area of fire issues in larger membrane structures. It is called the "Fire Safety Verification Method proposed for NCC 2019" and can be found under the "resources" section of the ABCB website (see https://www.abcb.gov.au/Resources/Publications/NCC-2019-Public-Comment-Draft/Fire-Safety-Verification-Method-proposed-for-NCC-2019 )
An Interim Report has now been published by the recently formed Victorian Cladding Taskforce.
The taskforce follows the serious Lacrosse Building fire in Melbourne Docklands (November 2014) and later the Grenfell Tower disaster (71 fatalities, June 2017) in London (see Grenfell_Tower_fire ) involving the use of highly combustible cladding panels.
The report covers the use of aluminium composite panels (ACP) with a polyethylene core and expanded polystyrene (EPS) cladding, for class 2, 3, or 9 buildings of two or more storeys, and class 5, 6, 7 or 8 buildings of three or more storeys.
A PDF copy is available here
An earlier report on the Lacrosse Fire by Giuseppe Genco (Melbourne Building Surveyor) in April 2015 can be downloaded here