LSAA 2016 Design Award Entries by Category (with links to articles - use the Back button to return here)
Note: In several cases only a gallery of images has been included to date. (July 2020)
The following projects were entered into the LSAA 2016 Design Awards. Scroll down for details.
The LSAA 2016 Design Awards were for completed projects since November 2013.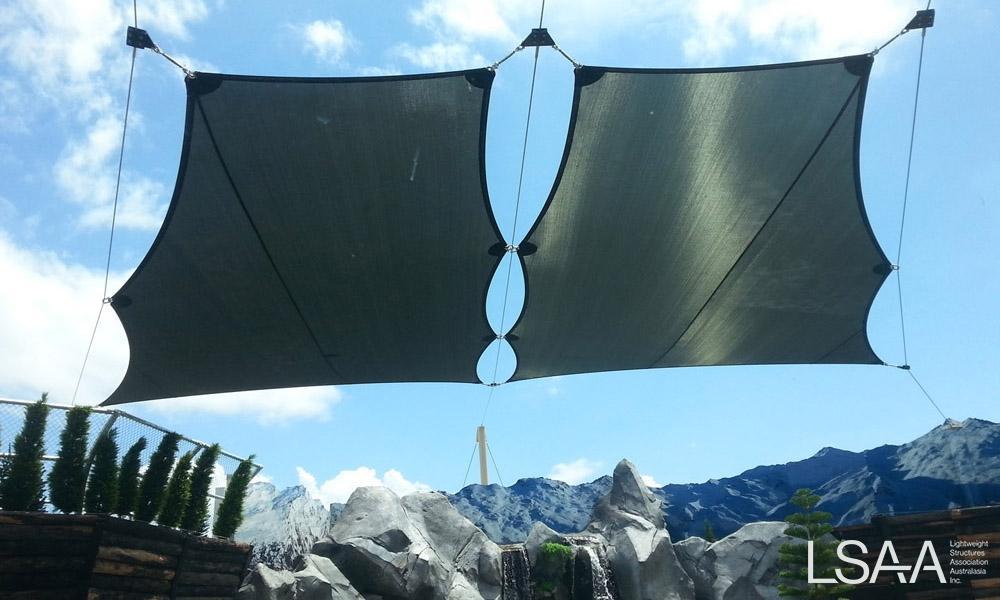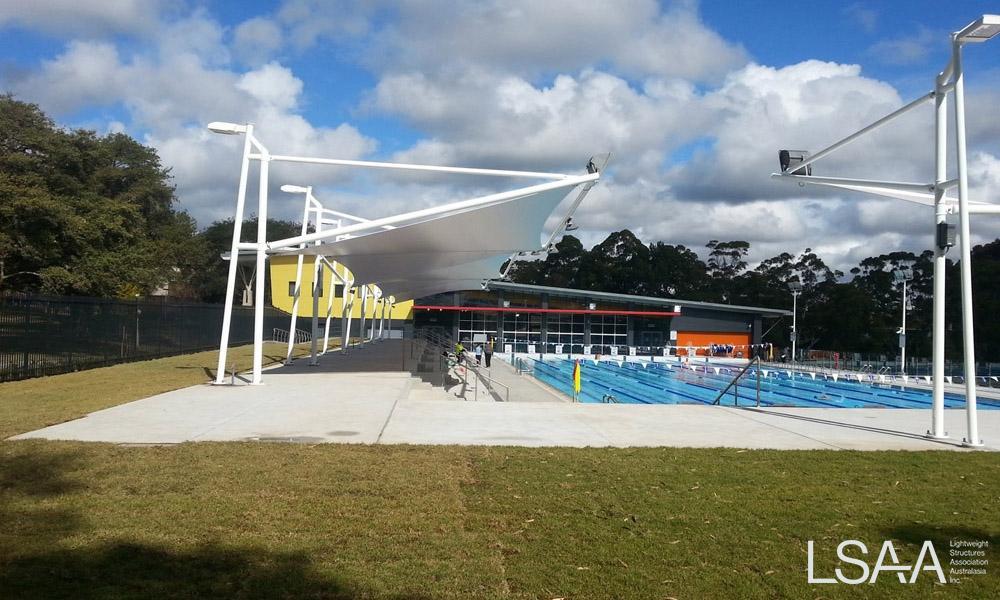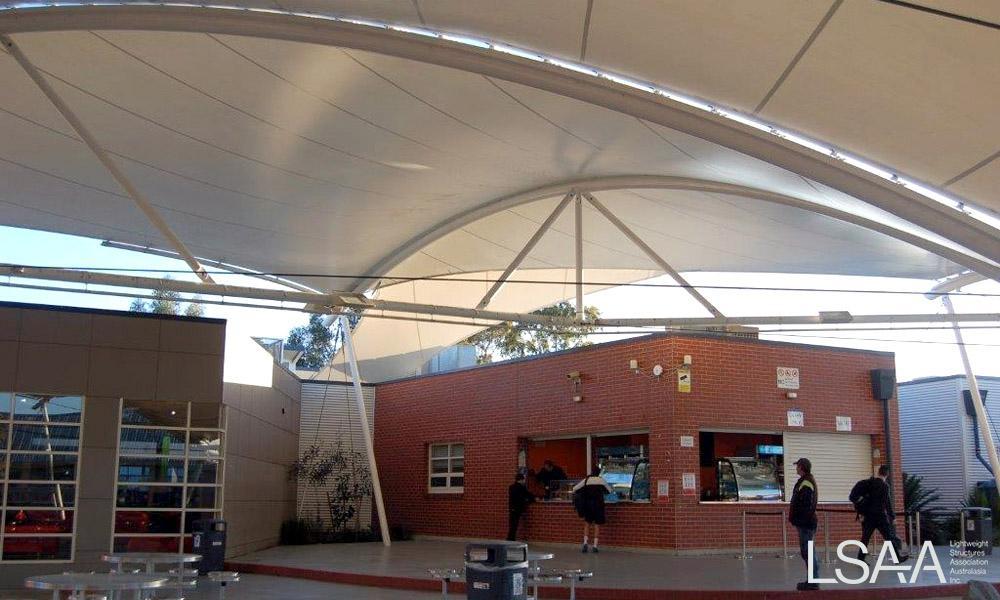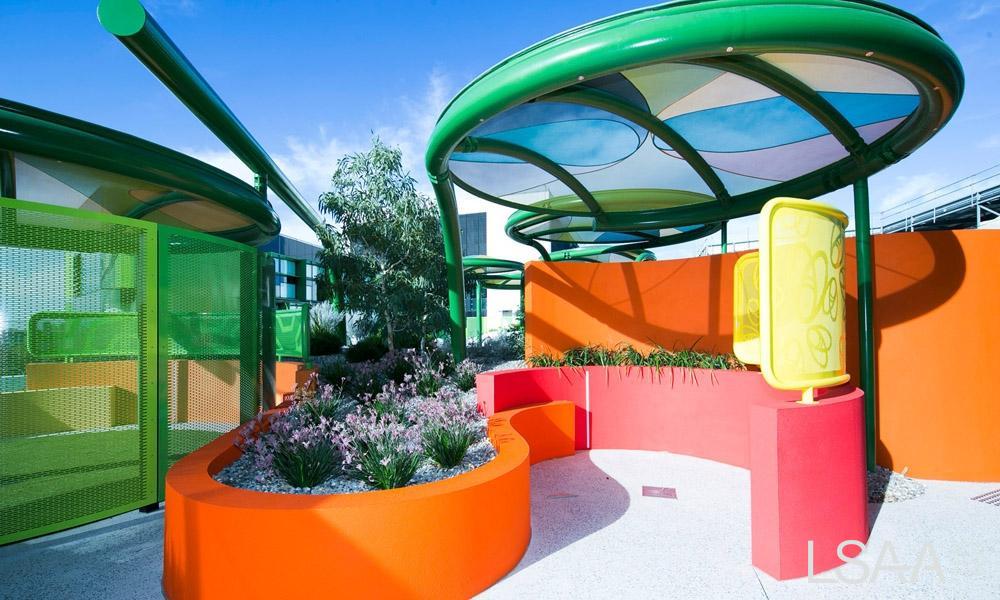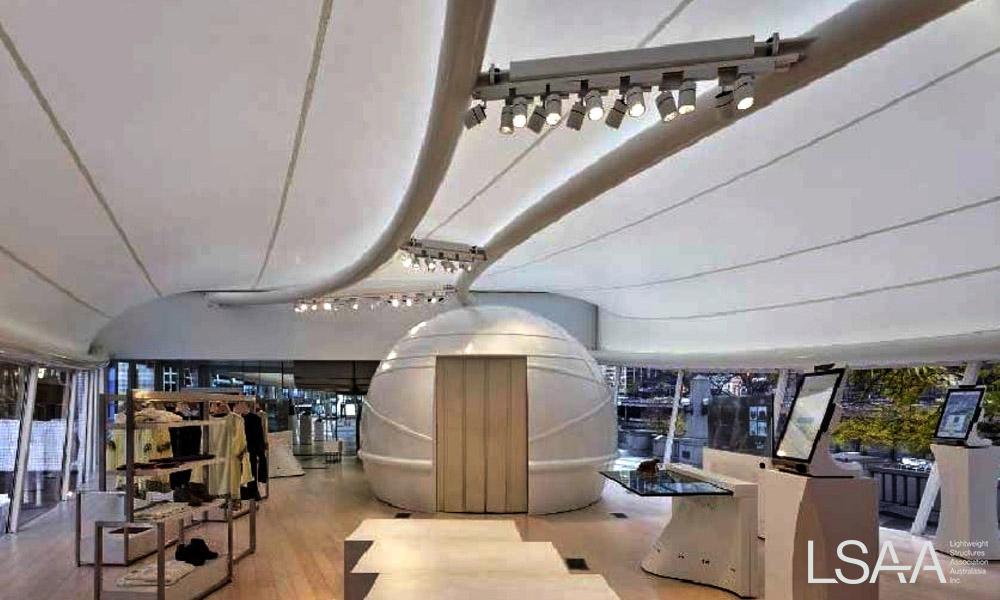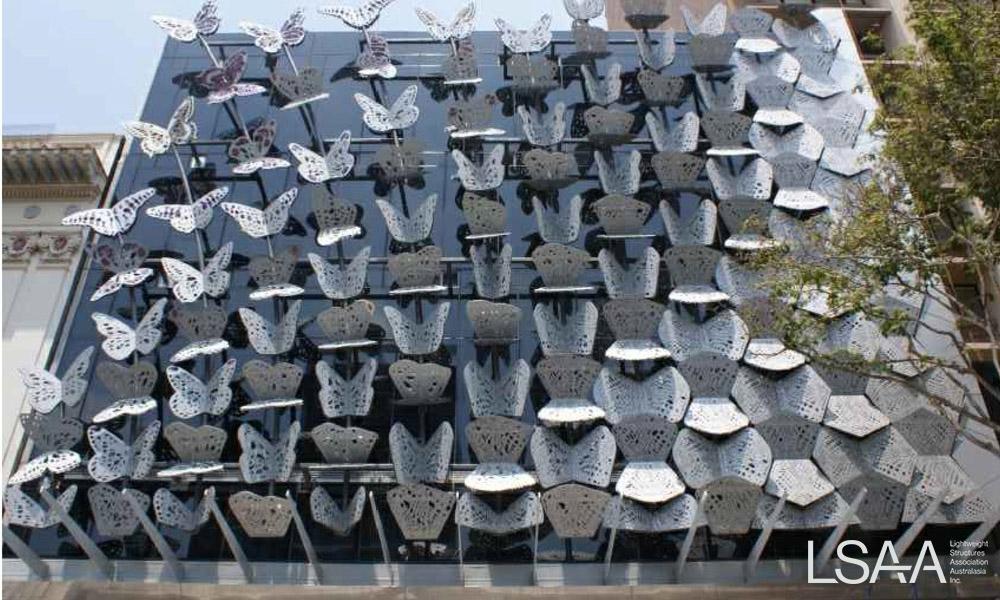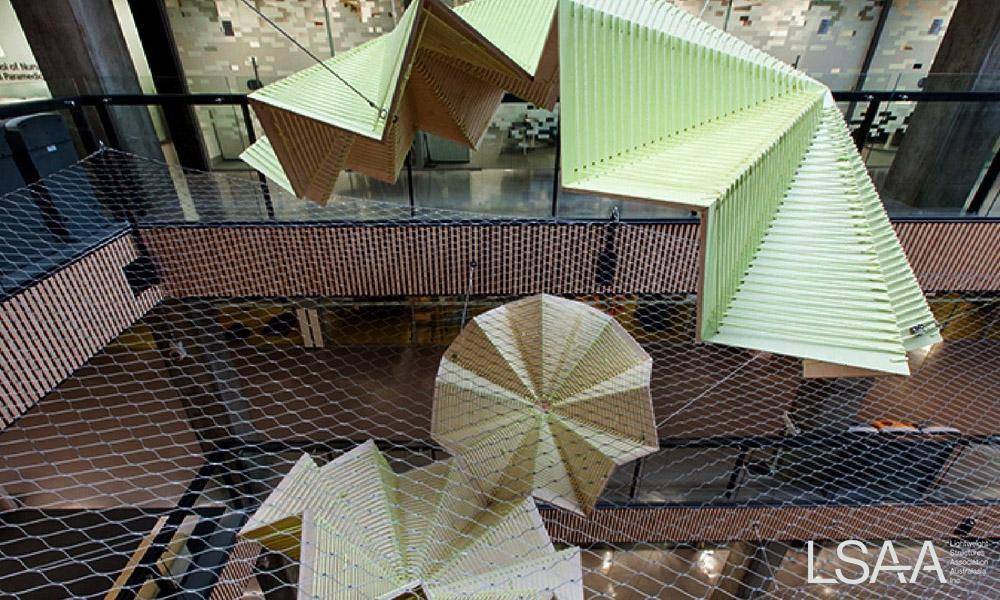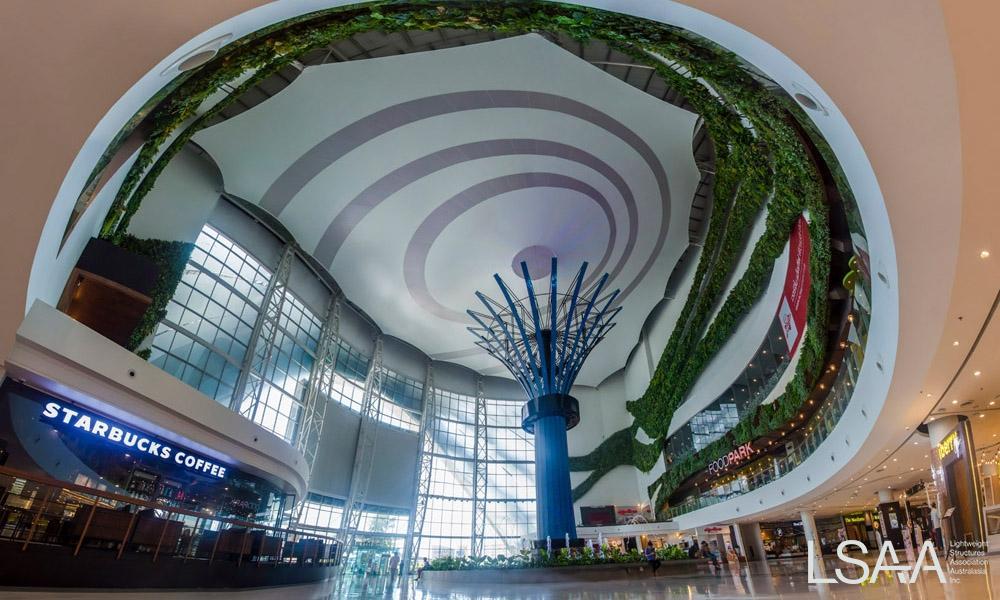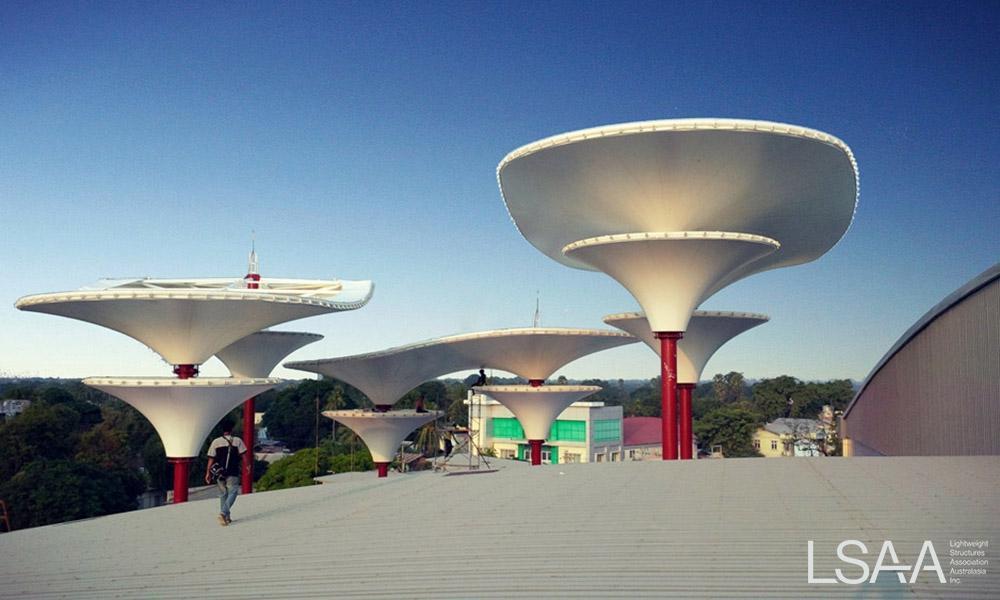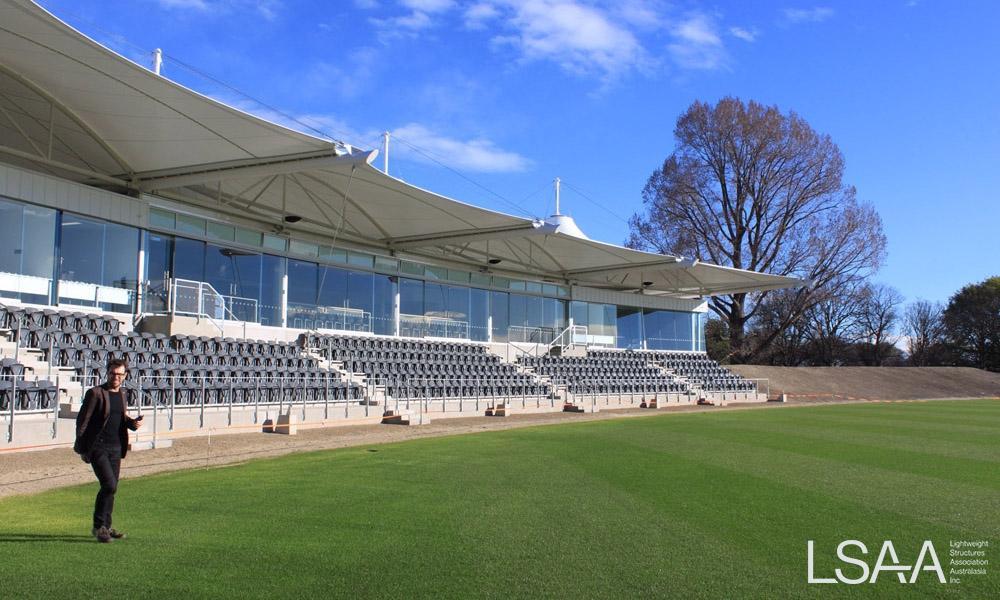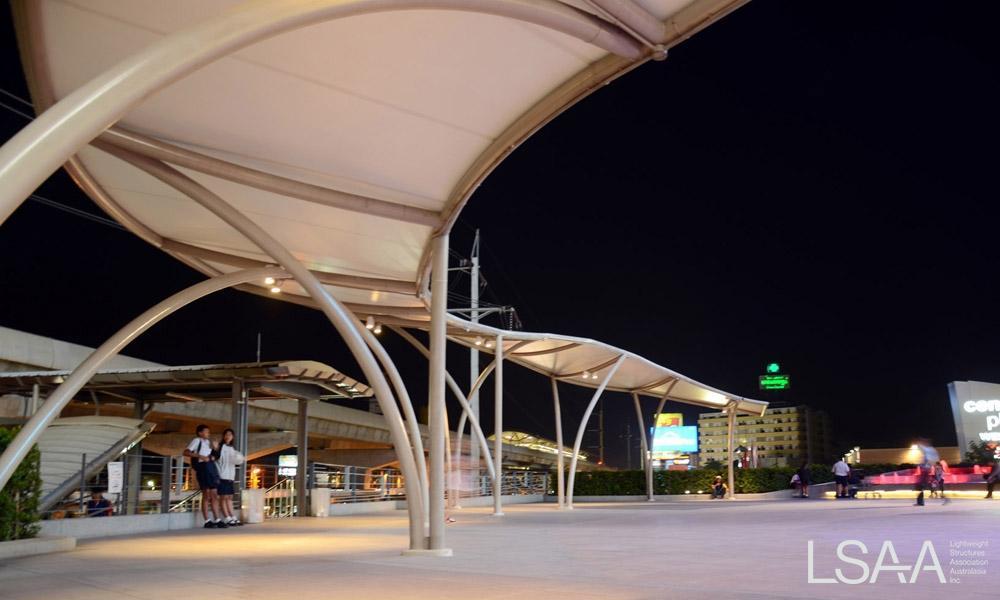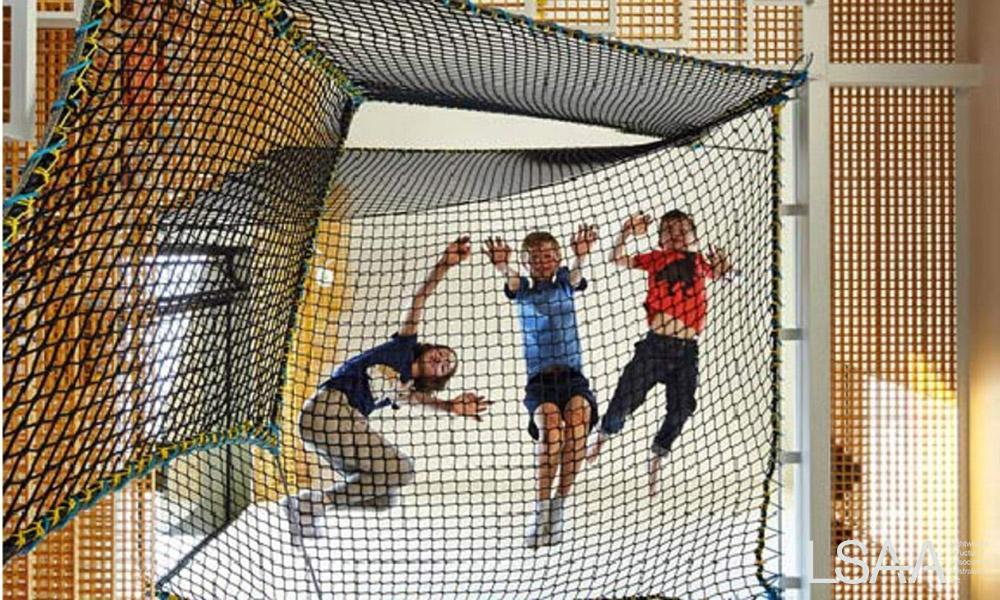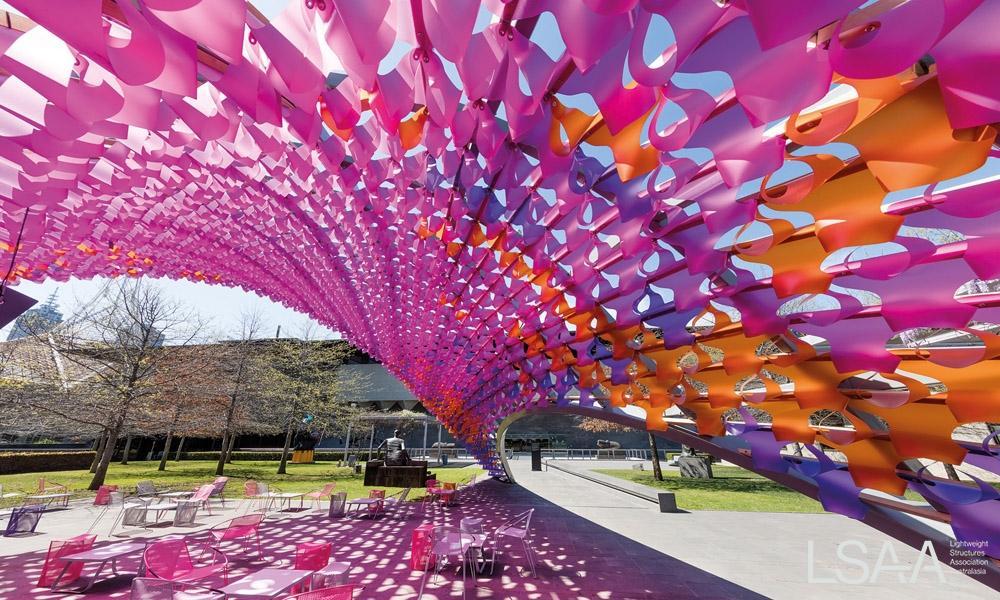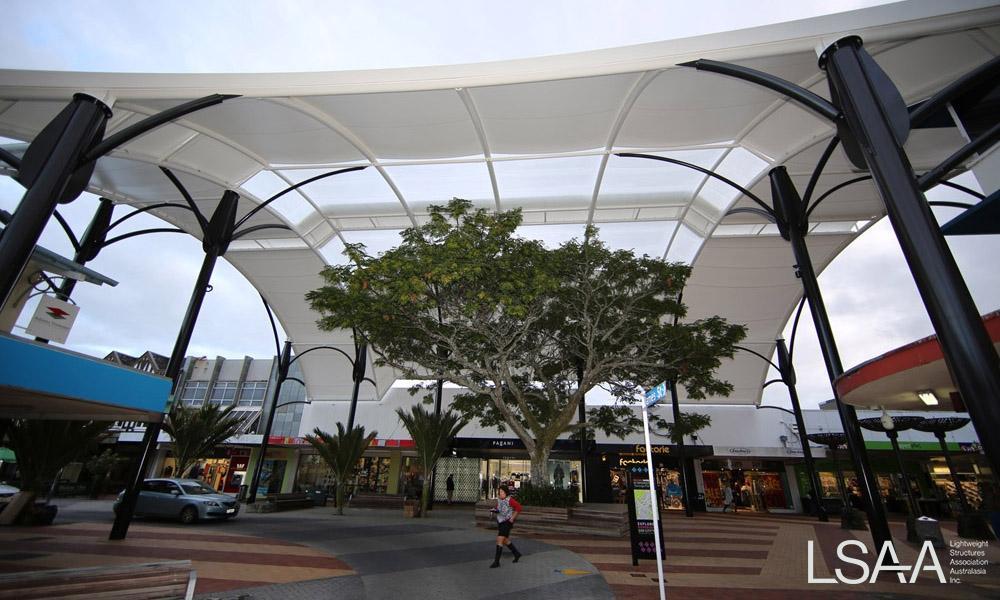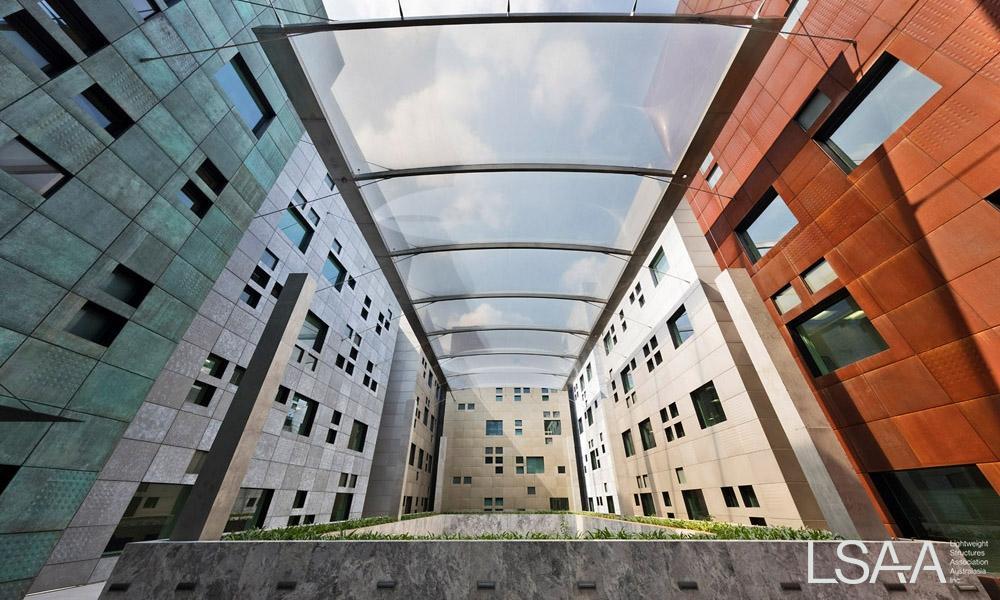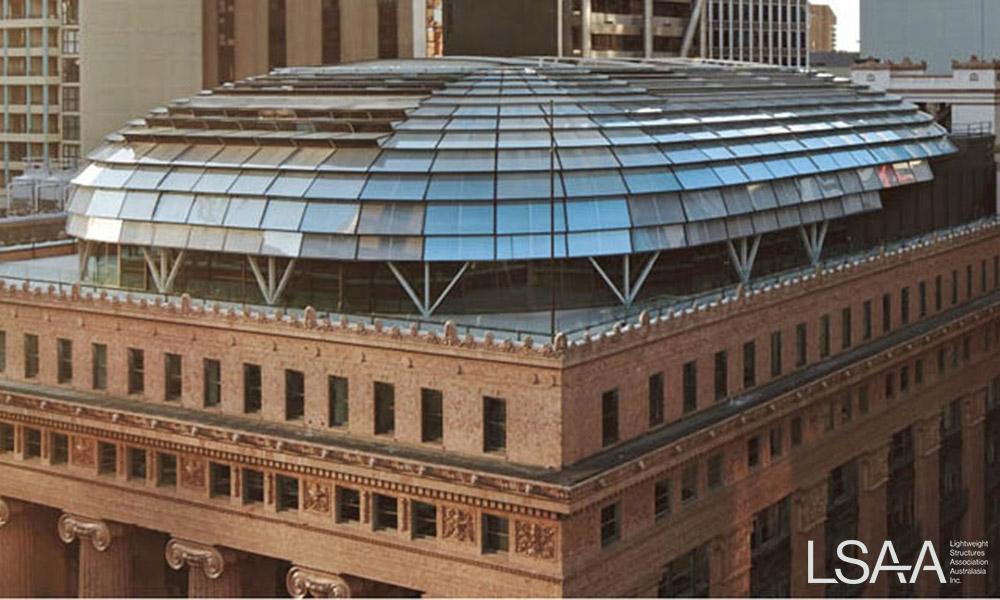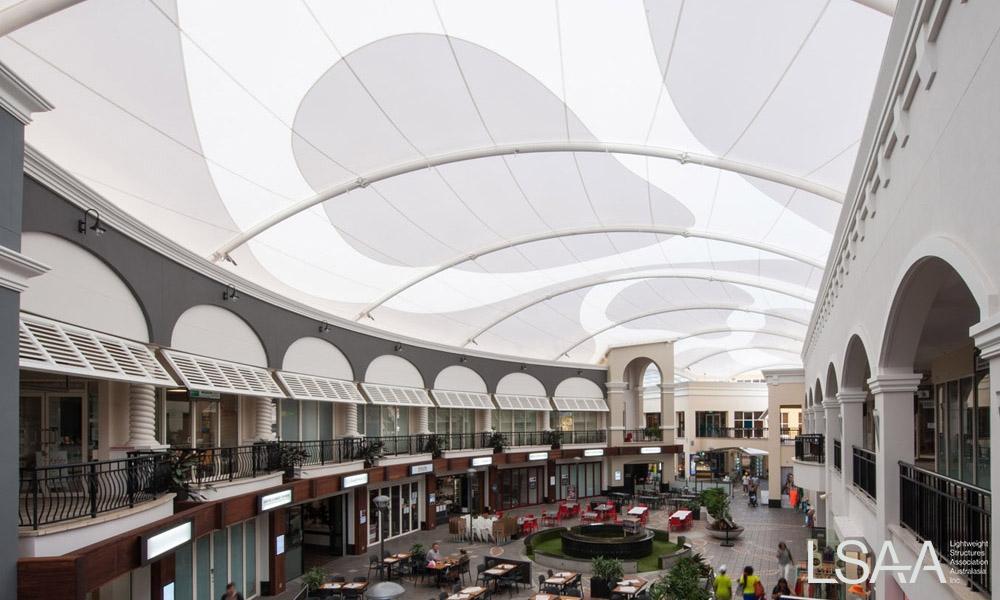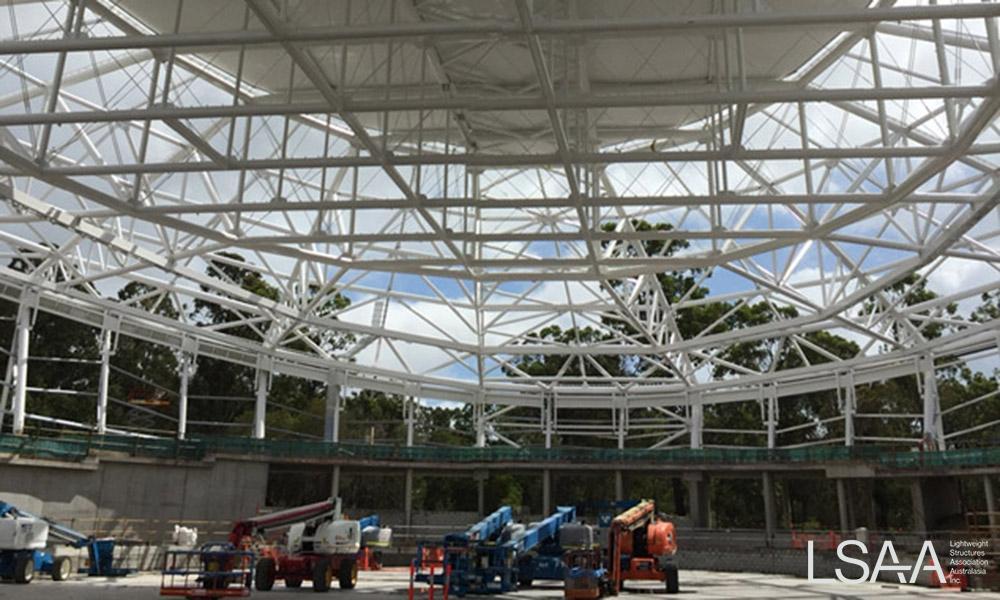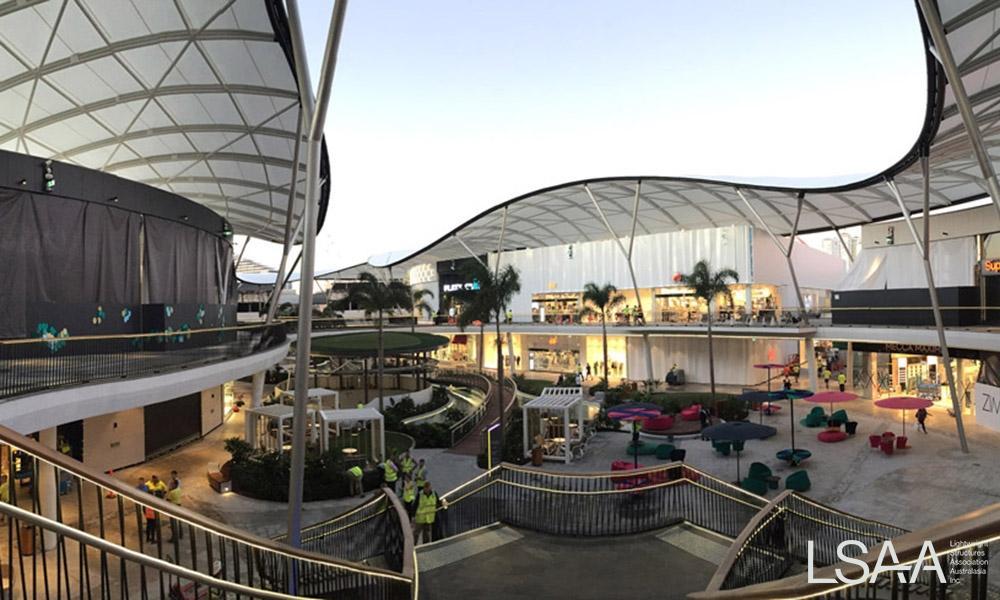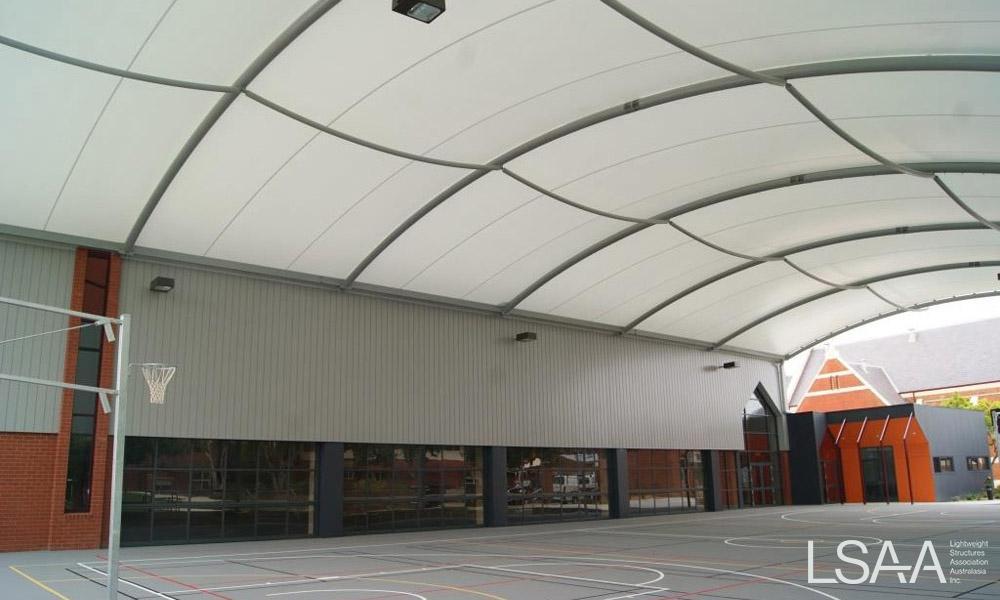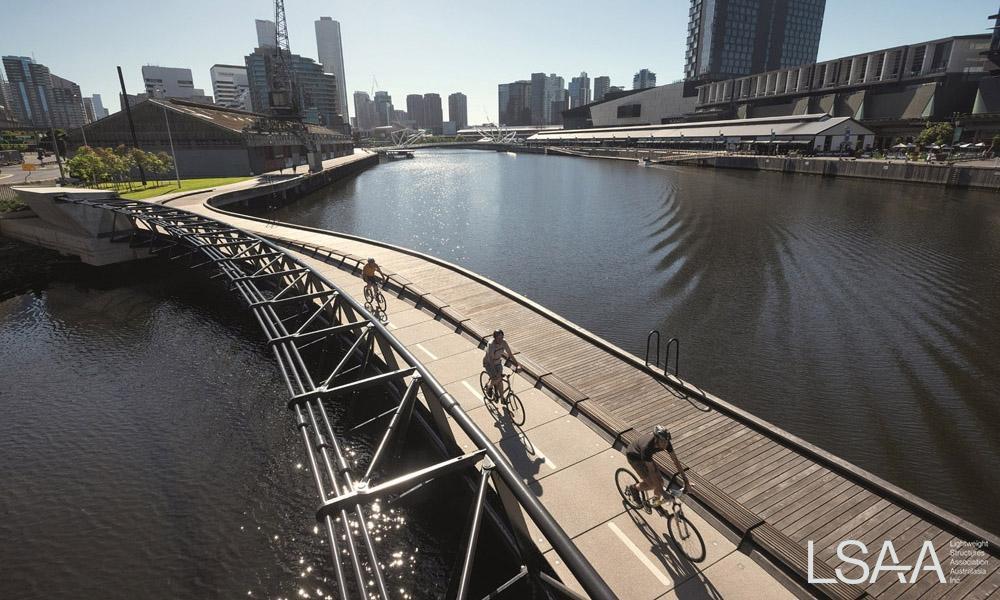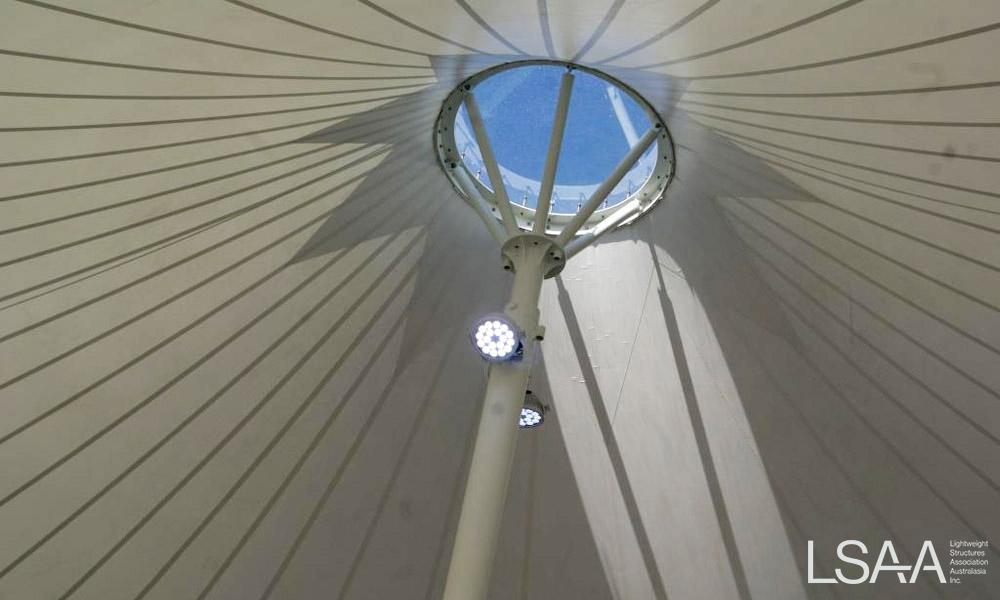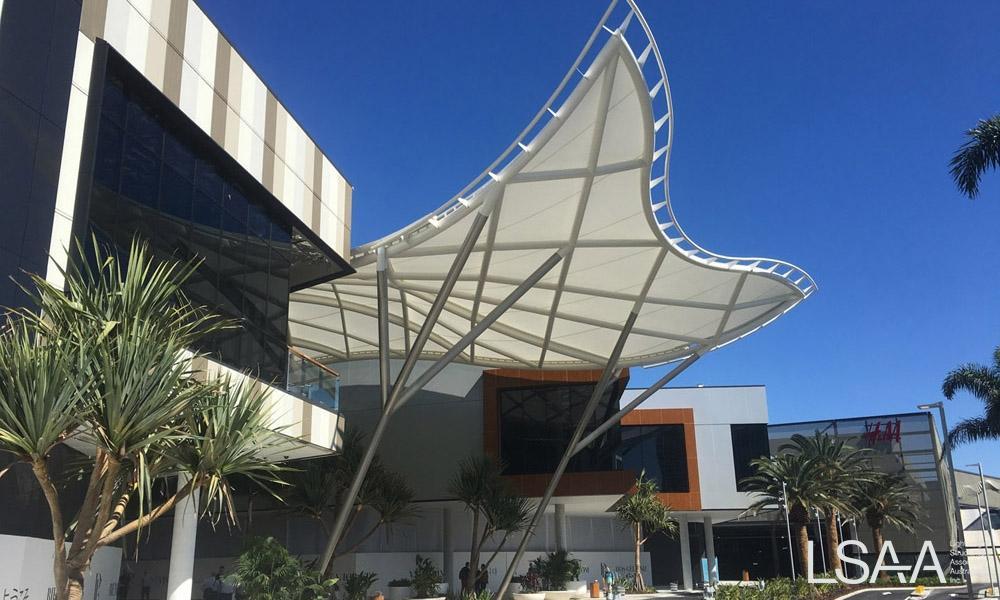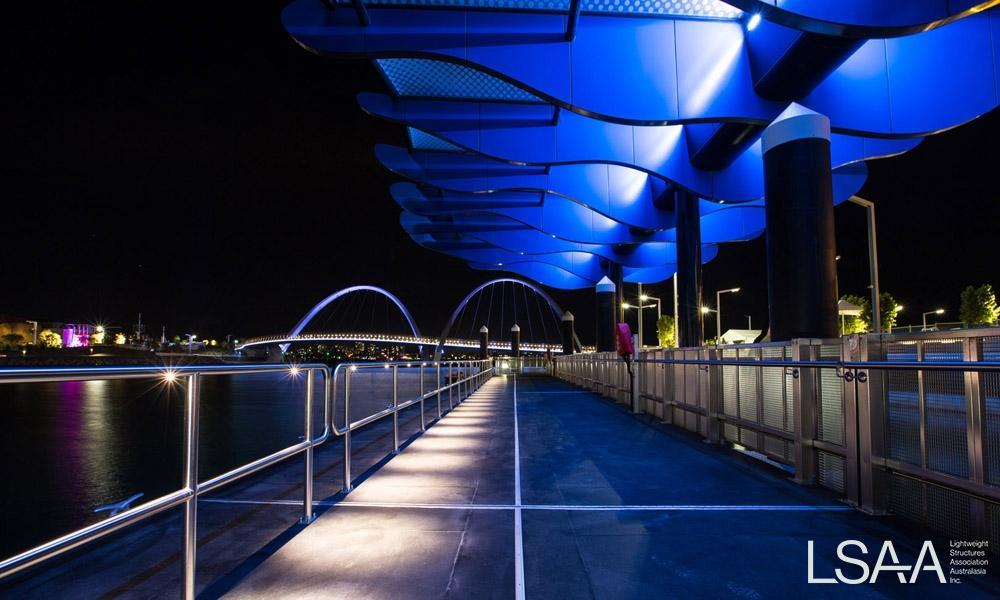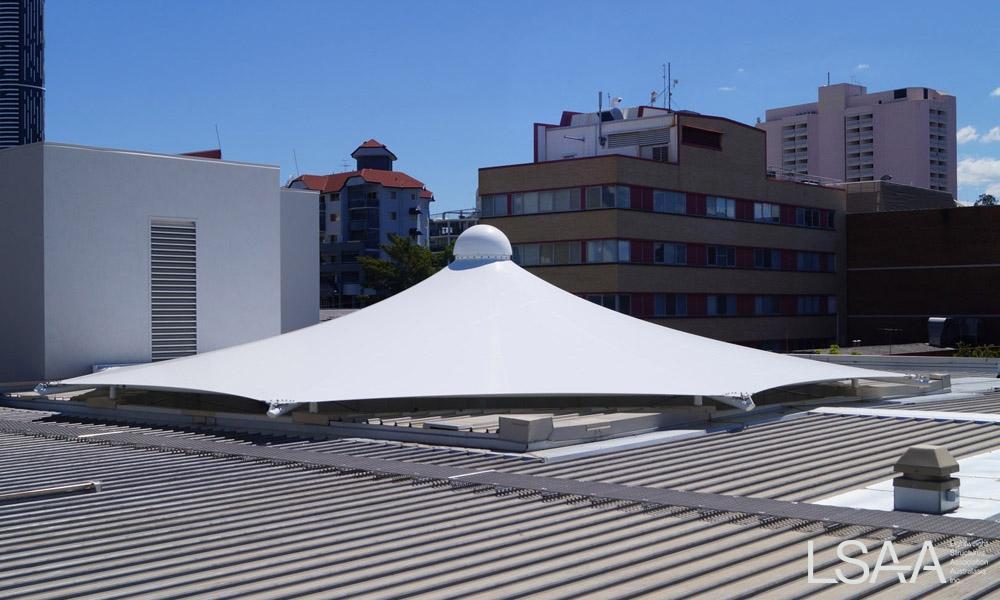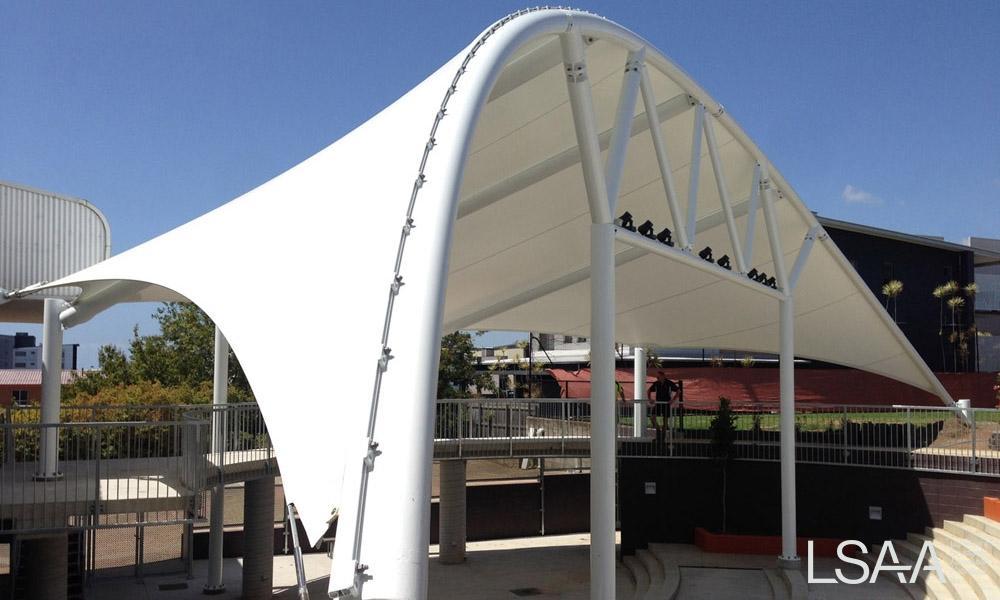 The following projects received recognition:
Category 1 (Small Structures) Winners
High Commendation (1) Perth Children's Hospital - Fabritecture
Location: Subiaco, WA. Completed: July 30 2015 Client: John Holland Group
Team: JCY Architects, Greenup Design International, Fabritecture, Textile Fabrication Services, Fabritecture
High Commendation (2) 'I Dips Me Lid' - John Wardle Architects
Location: National Gallery of Victoria, Melbourne. Completed: 15 September 2015 Client: National Gallery of Victoria
Team: Matthew van Kooy, John Bahoric, Electrolight (lighting), 3D Structural Solutions (Shop Drawings), Light Project, Engineering Directions

Category 2 (Medium Structures) Winners
Award of Excellence (1) Hagley Oval Cricket Pavilion - Fabric Structure Systems
Location: Christchurch, New Zealand. Completed: October 2014 Client: Cantebury Cricket Association
Team: Athfield Architects, Wade Design Engineers Ltd, Southbase, Fabric Structure Systems
Award of Excellence (2) Jakarta ETFE Canopy - Fabritecture
Location: Jakarta, Indonesia. Completed: June 2015 Client: Leightons Asia
Team: Denton Corker Marshall, Maffeis Engineering, Fabritecture, Seele Covertex
Award of Excellence (3) Shop With Me Mobile Pop Up - Tensys Engineers Pty Ltd
Location: Chicago / New York / Dallas / Las Vegas / San Jose. Completed: 2014 Client: with me. com

Category 4 (Large Structures) Winners
High Commendation Pacific Fair Resort Roof - Fabritecture
Location: The Esplanade. Client: Scentre Group (Westfield)
Team: Scentre Group (Westfield), Wade Design, Textile Fabrication Services, Fabritecture

Other Categories Winners
Award of Excellence (1) Jim Stynes Bridge -

Aurecon



Location: Docklands, Victoria. Completed: June 18, 2014 Client: State Government of Victoria and City of Melbourne
Team: Cox Architects, Aurecon, Oculus (Landscape), Cox Architects (Urban Design), Electrolight, Architecture & Access, RPS Project Management, Aurecon, Fitzgerald Constructions, Fitzgerald Constructions, Focus Engineering
Award of Excellence (2) 50 Martin Place - Glass Roof - Taylor Thomson Whitting
Location: 50 Martin Place, Sydney. Client: Macquarie
Team: Johnson Pilton Walker, Taylor Thomson Whitting, Brookfield Multiplex, Sharvain Pacific Steel