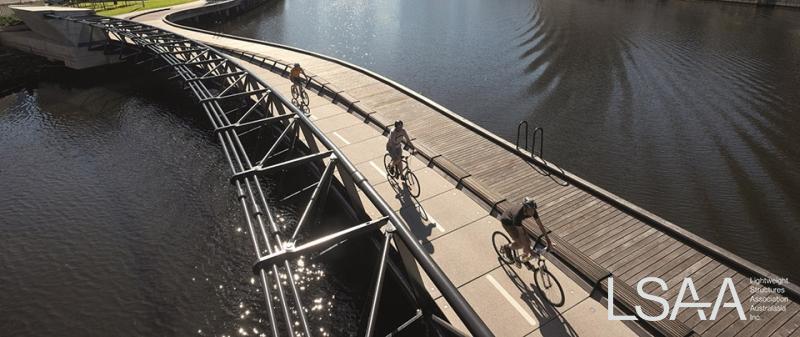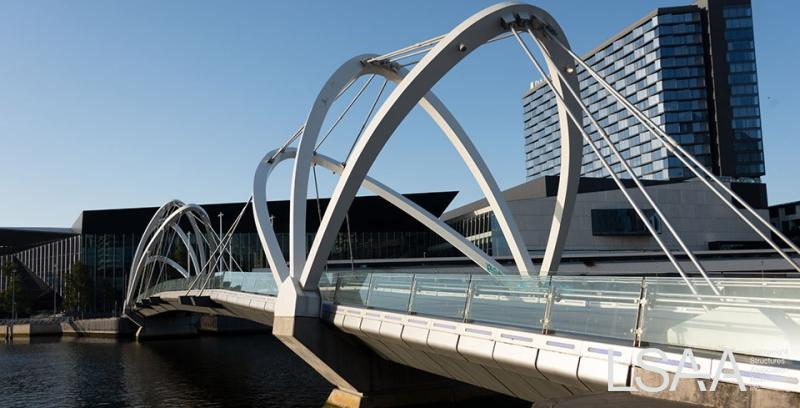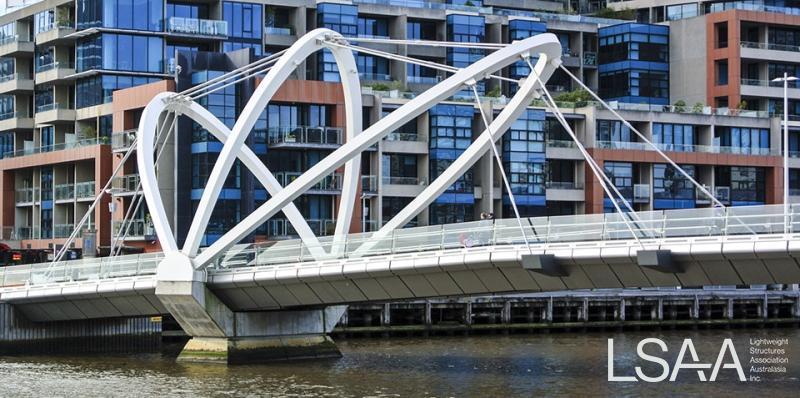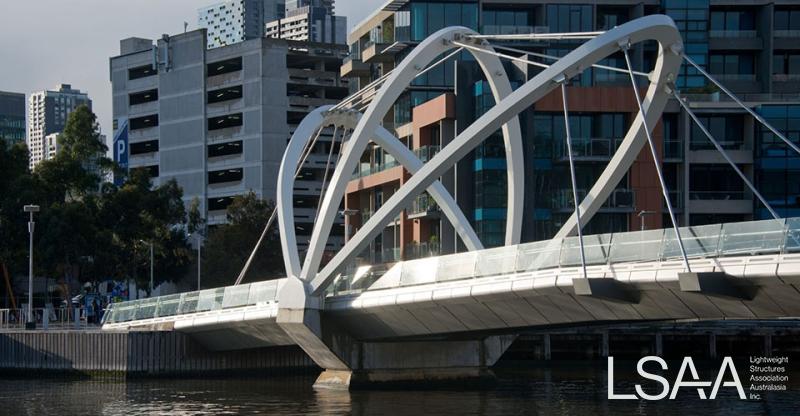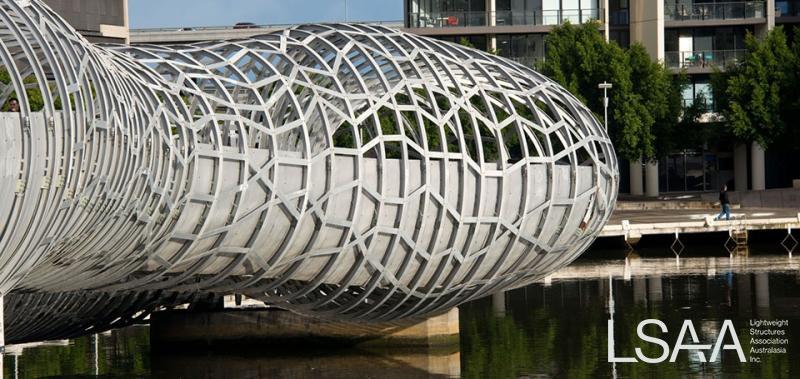 Interesting lightweight footbridges such as cable stayed or curved forms.
May also include heritage bridges that have been converted into footbridges.

The following articles are in random order:
Jim Stynes Bridge
Aurecon (Engineer)
Location: Docklands, Victoria. Completed: June 18, 2014
Client: State Government of Victoria and City of Melbourne
Team: Cox Architects, Aurecon, Oculus (Landscape), Cox Architects (Urban Design), Electrolight, Architecture & Access, RPS Project Management, Aurecon, Fitzgerald Constructions, Fitzgerald Constructions, Focus Engineering
There has been an increase in the number of footbridges as the central areas of cities are developed into public spaces for use beyond normal business hours.
In Melbourne, a number of new footbridges have been constructed spanning the Yarra River. These include the Seafarers Bridge, the John Webb Bridge, the Southbank Bridge.
In Adelaide there is a curved footbridge connecting the CBD with the recently completed Adelaide Oval project.
Some interesting elevated steel footbridges have also been built in Tasmania, New South Wales and elsewhere which allow visitors to experience the rain forests at the height of the canopy.