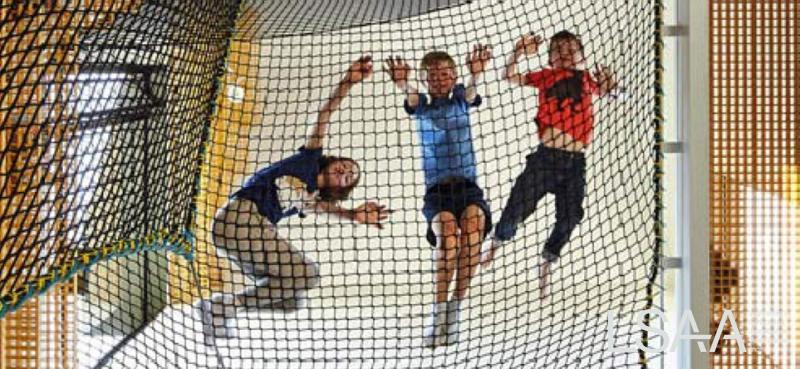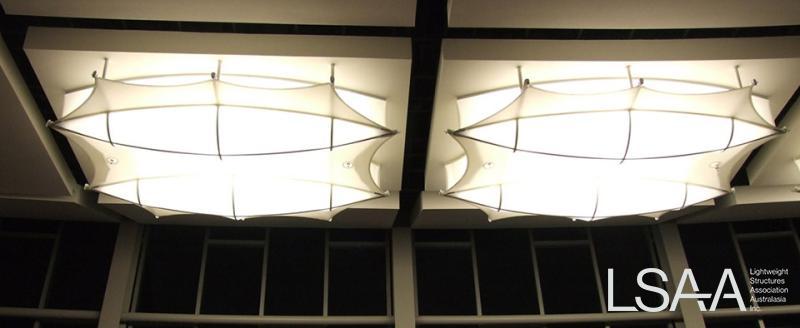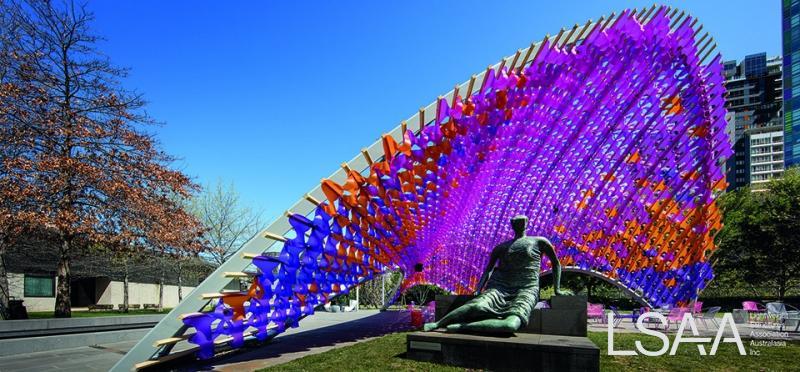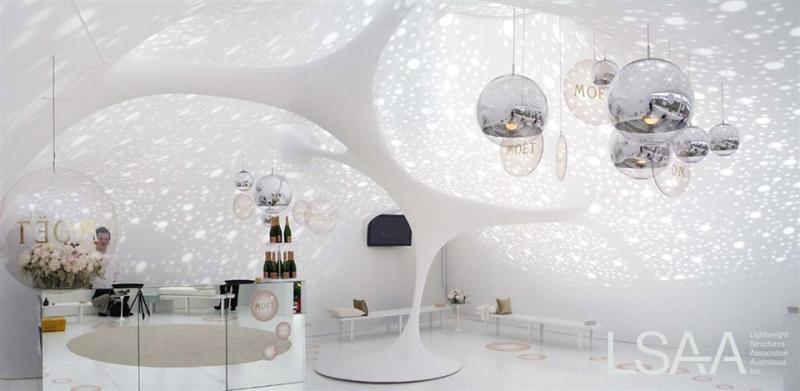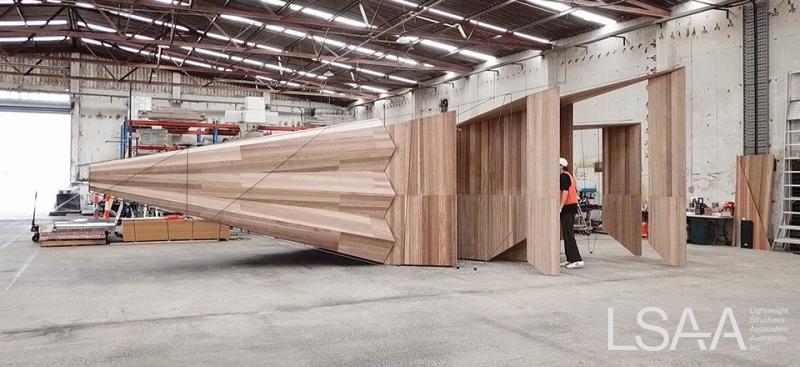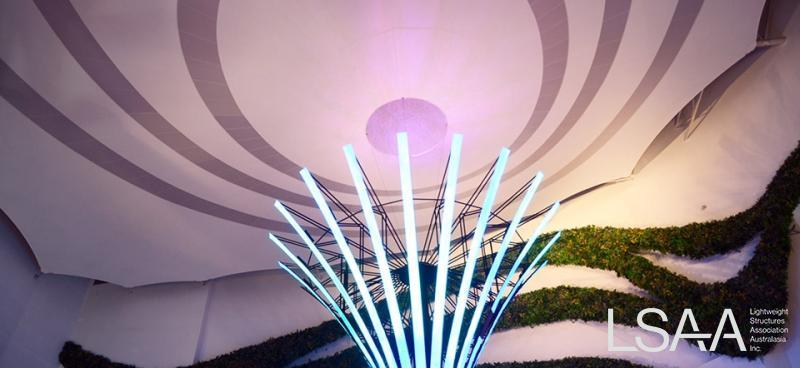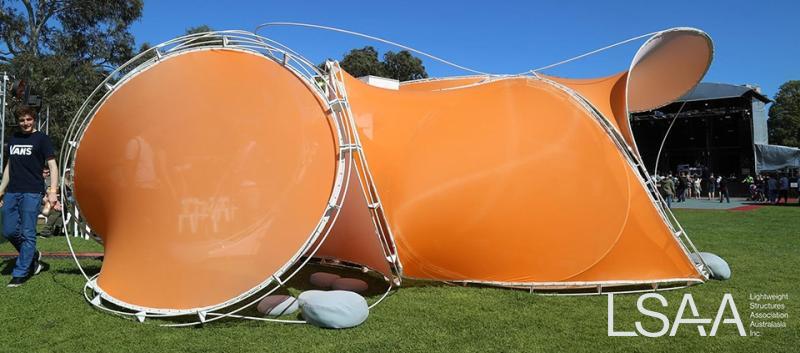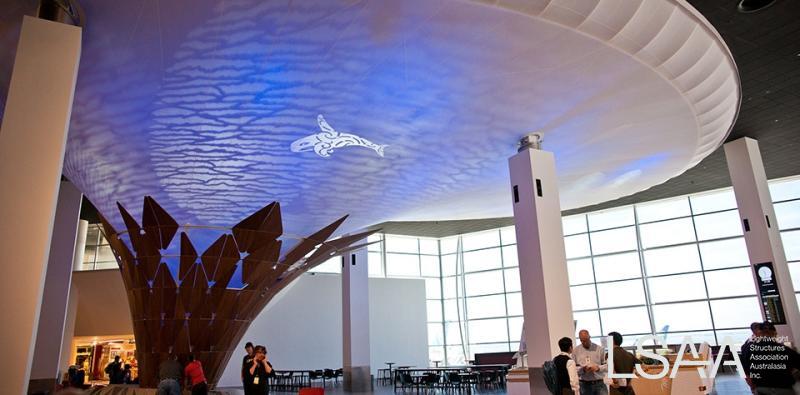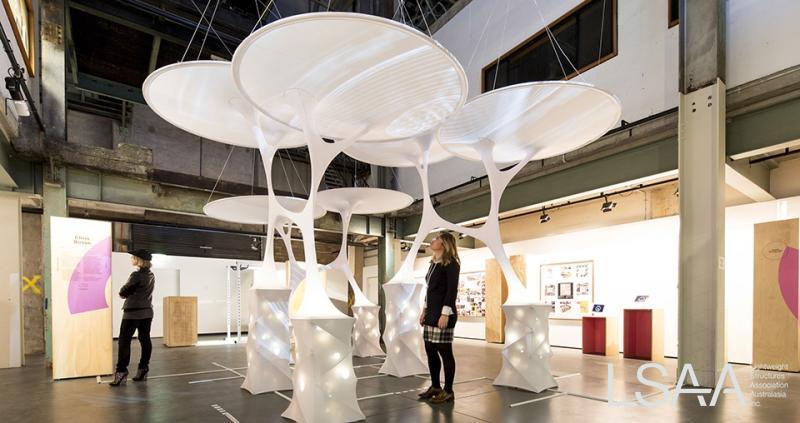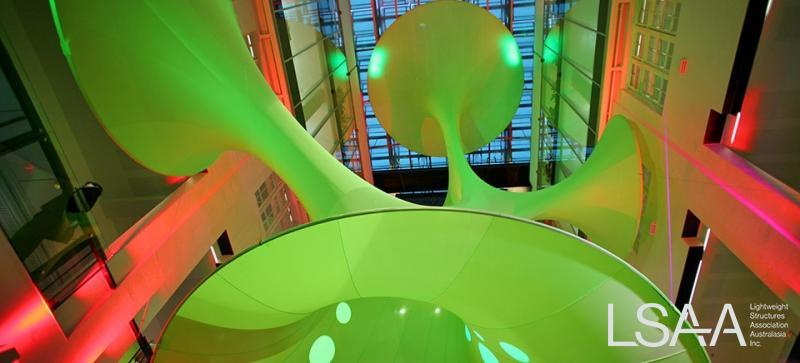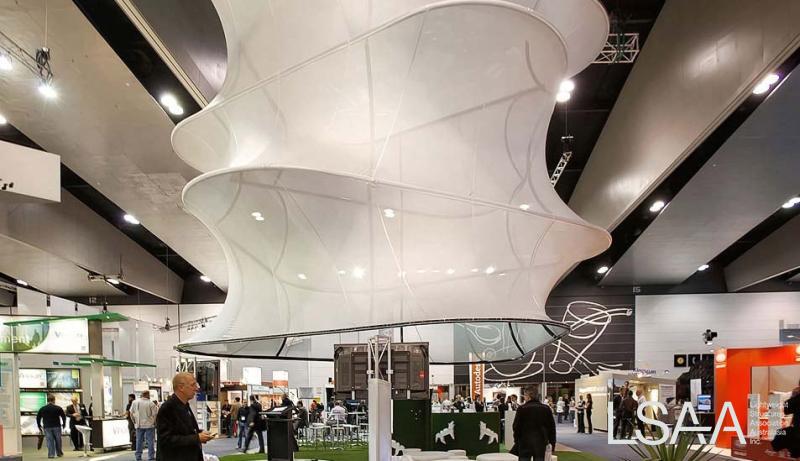 Lightweight geometric forms filling an internal space generally with no applied environmental loads - from wind, rain or snow - but usually a small amount of prestress.
Entered in the LSAA 2007 Design Awards (4001) Category Internal and Sculptures
Entrant: Taiyo Membrane Corp (MakMax)
Client: Moet & Chandon Australia Architect: Chris Bosse (PTW)
Structural Engineer: Xiang Du (TMC) Fabricator(s): Taiyo Membrane Corp
Application and Function:
The marquee was for Melbourne Cup 2005, Australia's biggest annual horse racing event. It was created
to transform a marquee to a striking, atmospheric event space inspired by the formation and structure of champagne bubbles of Moet & Chandon.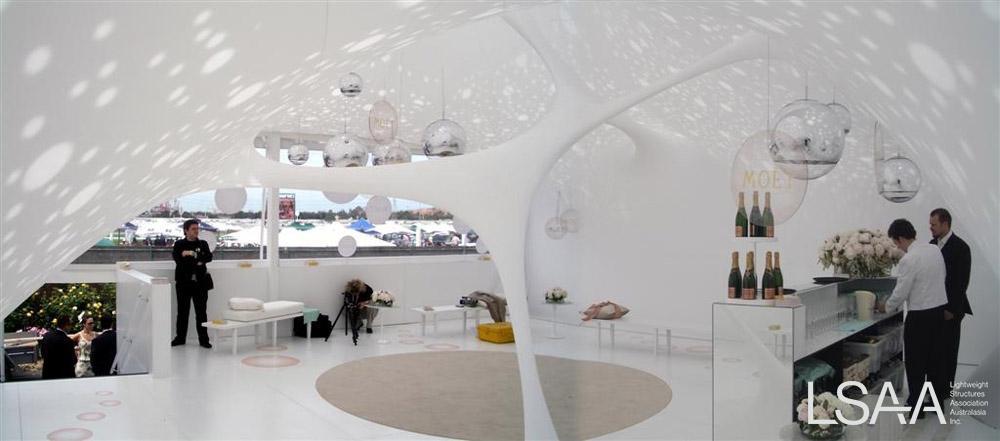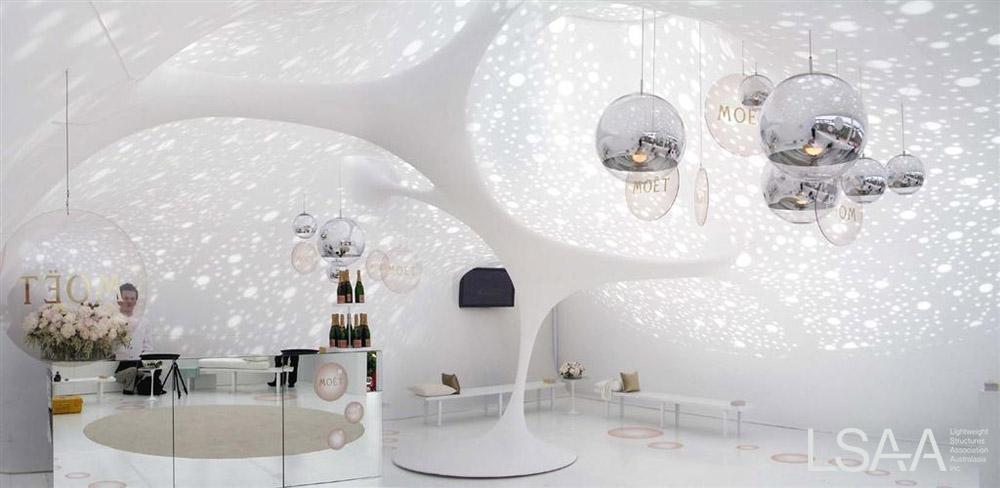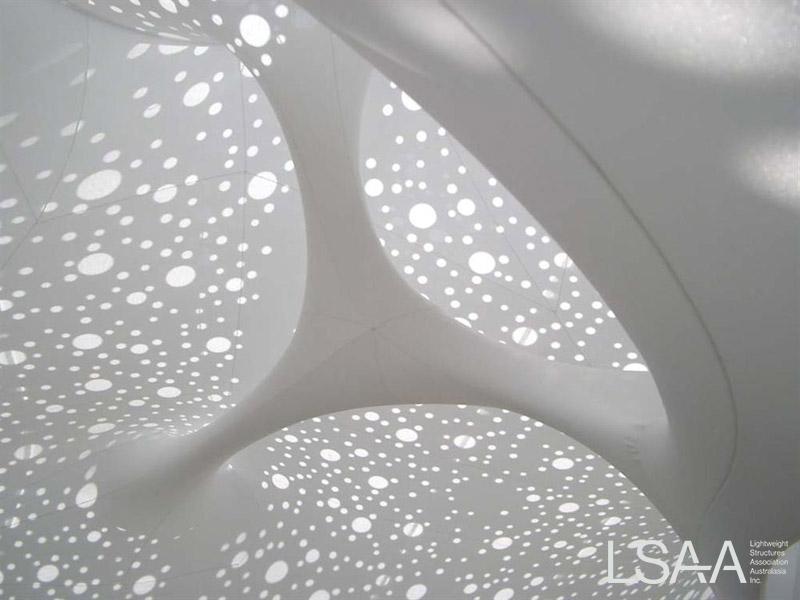 This project was entered in the 2013 LSAA Design Awards (Cat 1, 1567)
Entrant: LAVA
Location: Casula Powerhouse, Casula NSW
Client: Object Gallery
Completion Date: July 2013
APPLICATION OF PROJECT:
Cloud City: An urban ecosystem is a sculptural rendition of Chris Bosse's vision of a future city - a soaring, stretched membrane cloud anchored to the 'city' on the gallery floor by high-rise towers that have been re-skinned and revitalised. A series of large circular forms, doubly curved, is made of stretchy lycra.
The installation is part of a nation-wide exhibition by 12 Australian designers that explores the potential of design in our lives and generates ideas that could 'change the way we inhabit the world'.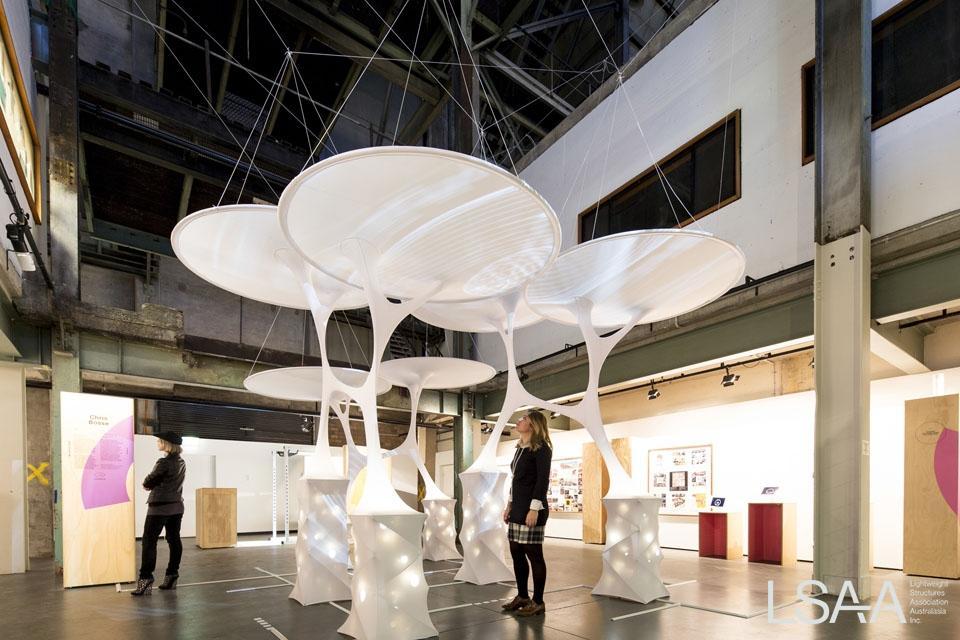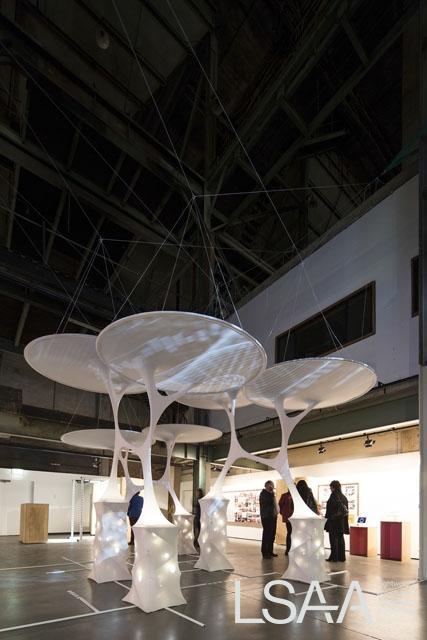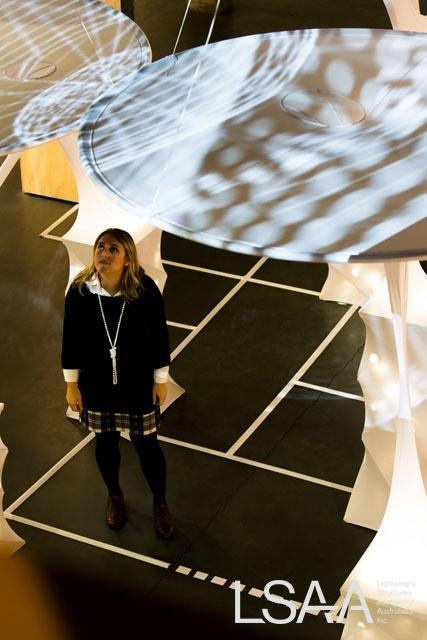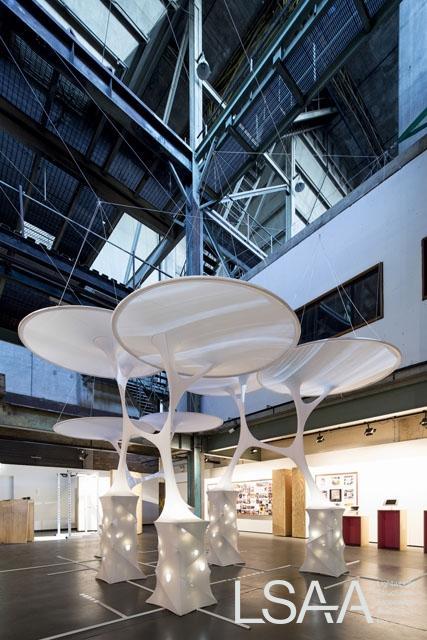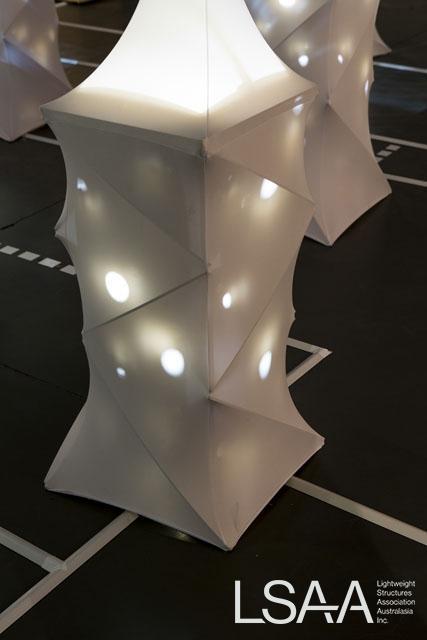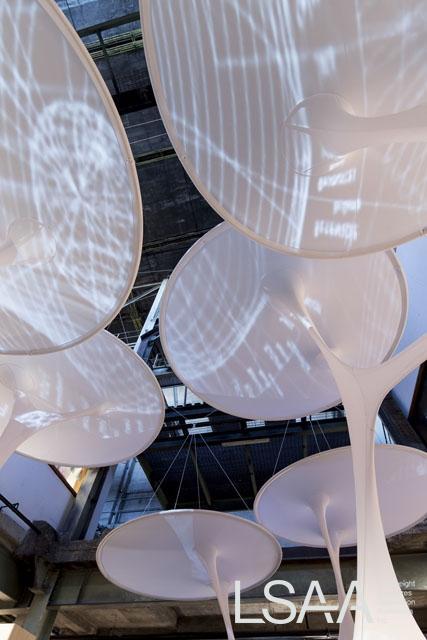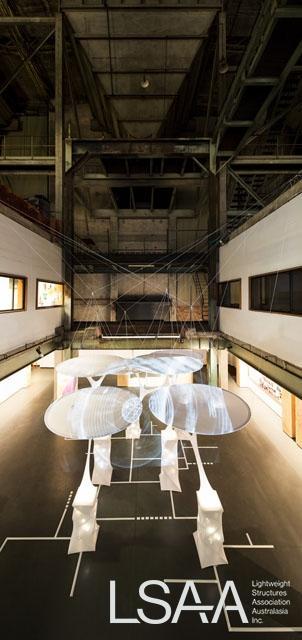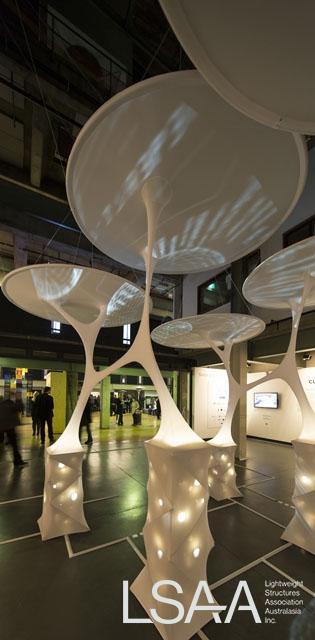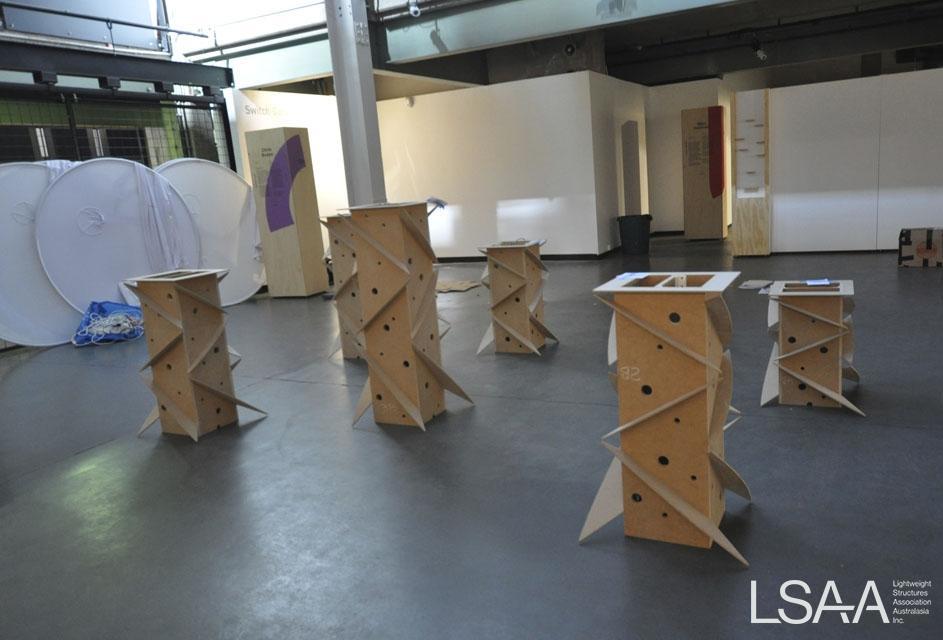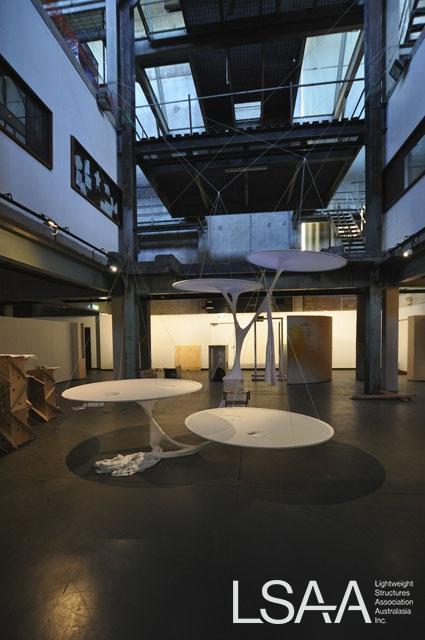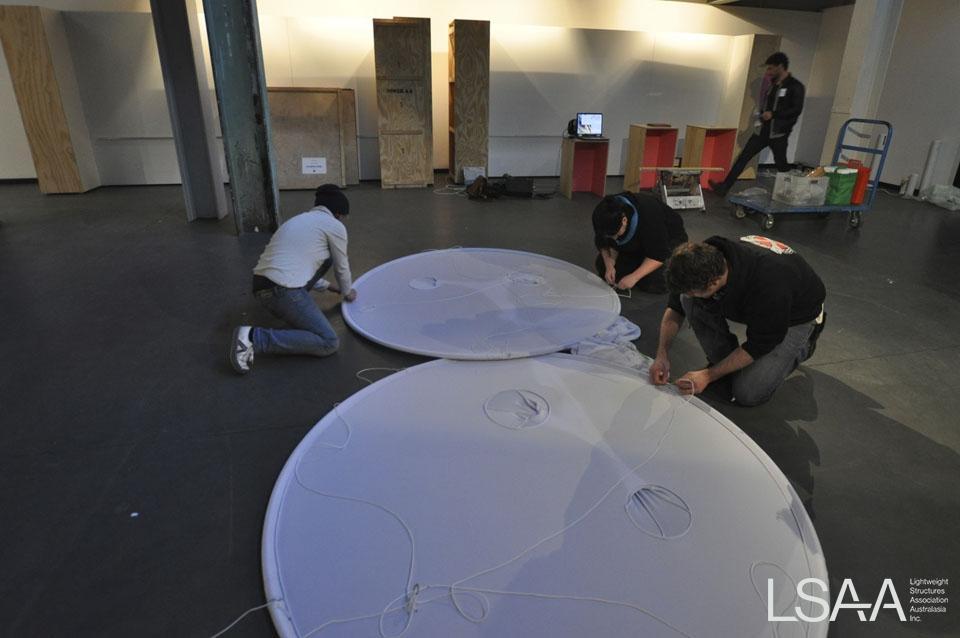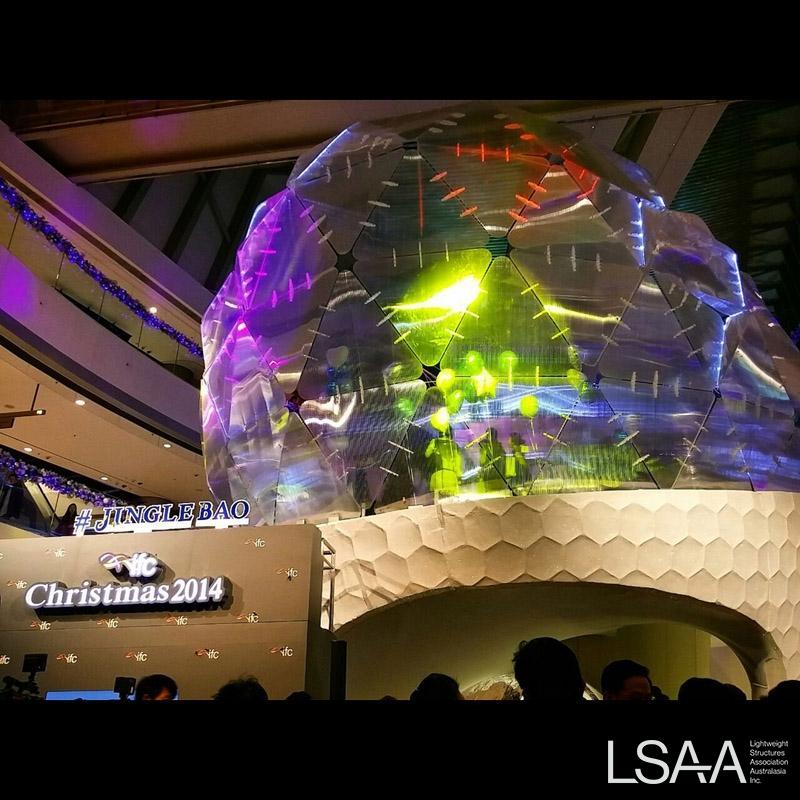 Project entered in the LSAA 2016 Design Awards (Cat 7, 7245)
Snow Globe Xmas Pavilion
Entrant: Aurecon (Engineer)
Location: IFC Shopping Mall, Hong Kong. Completed: November 2014
Client: Elite Showcase Ltd, Hong Kong
Team: Elenberg Fraser, Aurecon, Eliye Showcase Ltd, Hong Kong
Application
Creation of a structurally challenging temporary indoor feature to entertain and attract the public to a Hong Kong shopping centre at Christmas.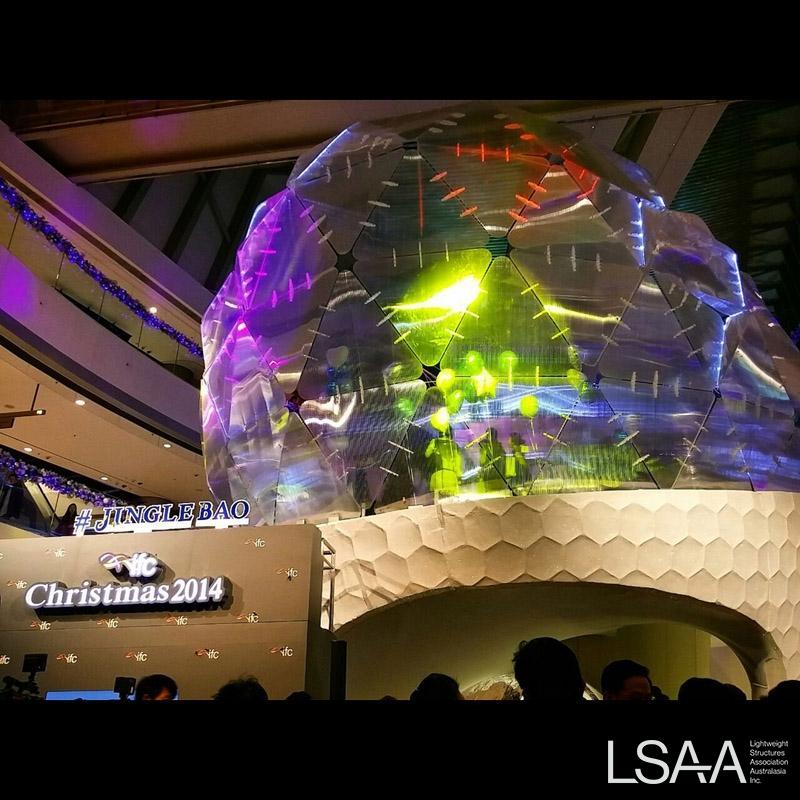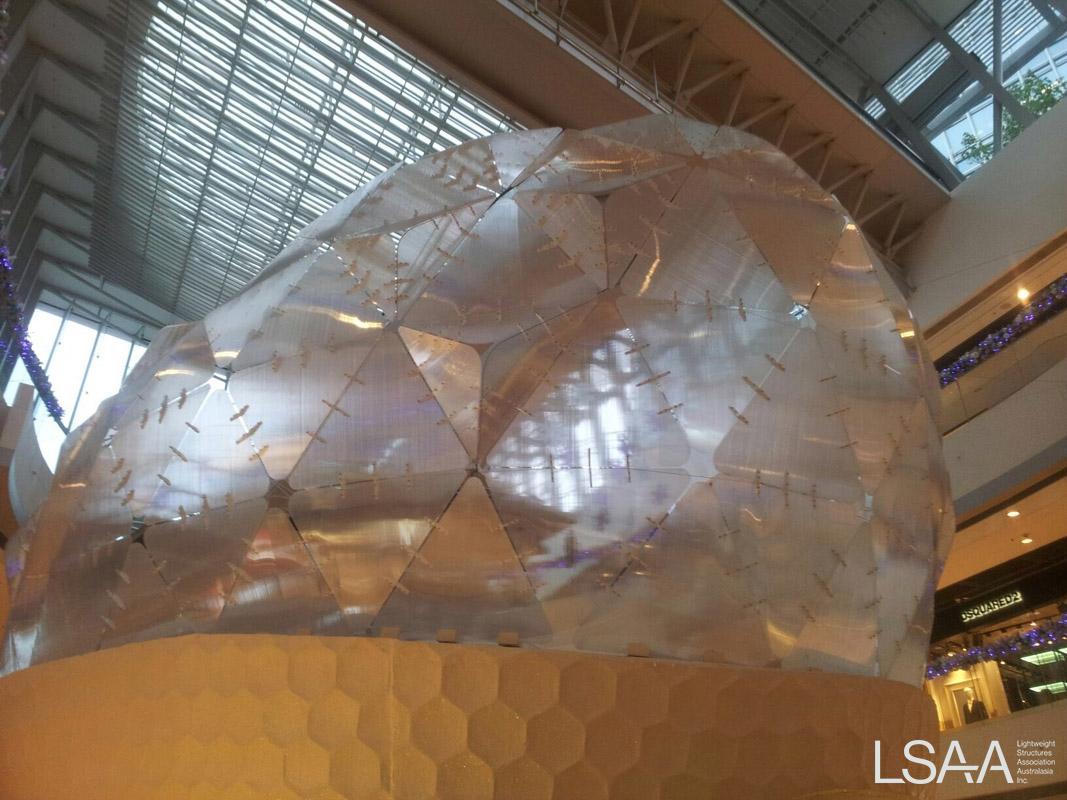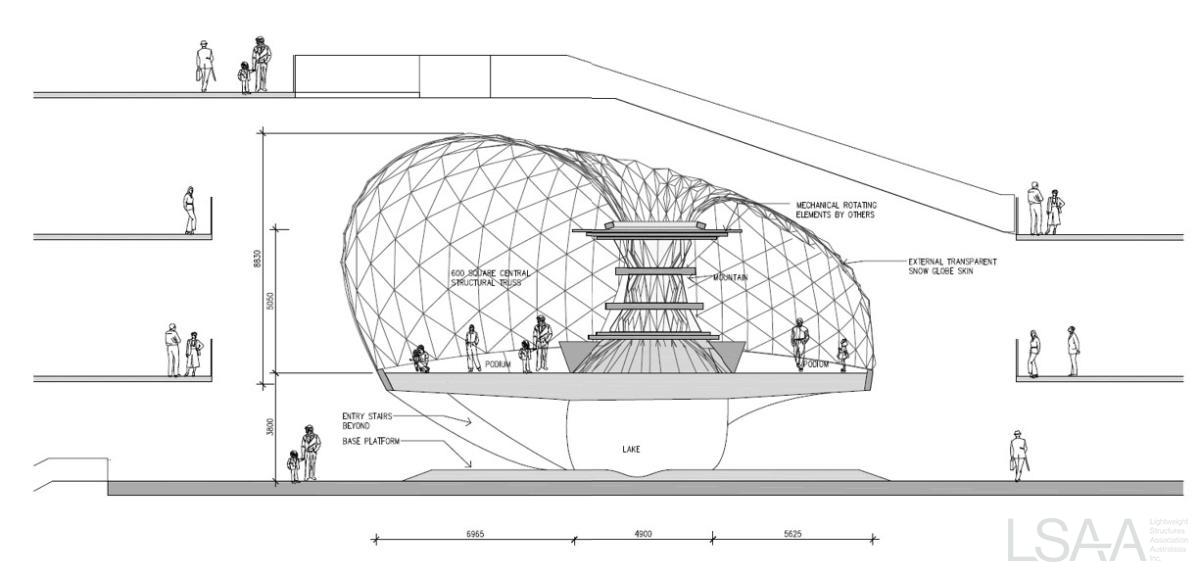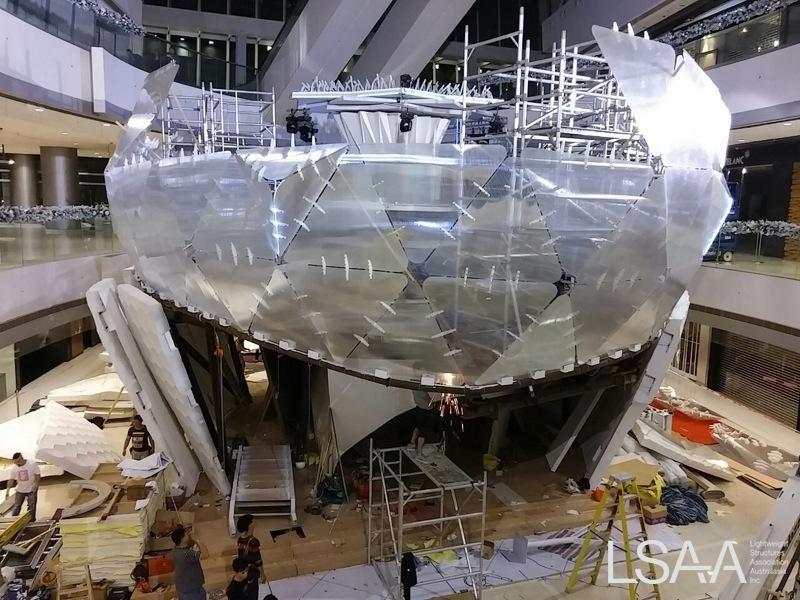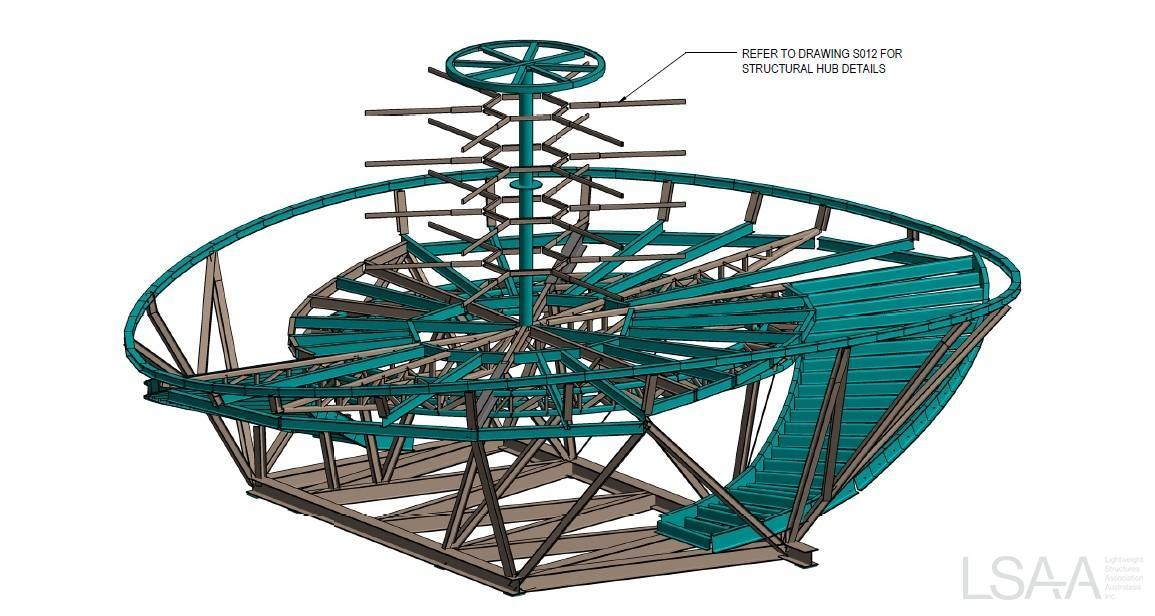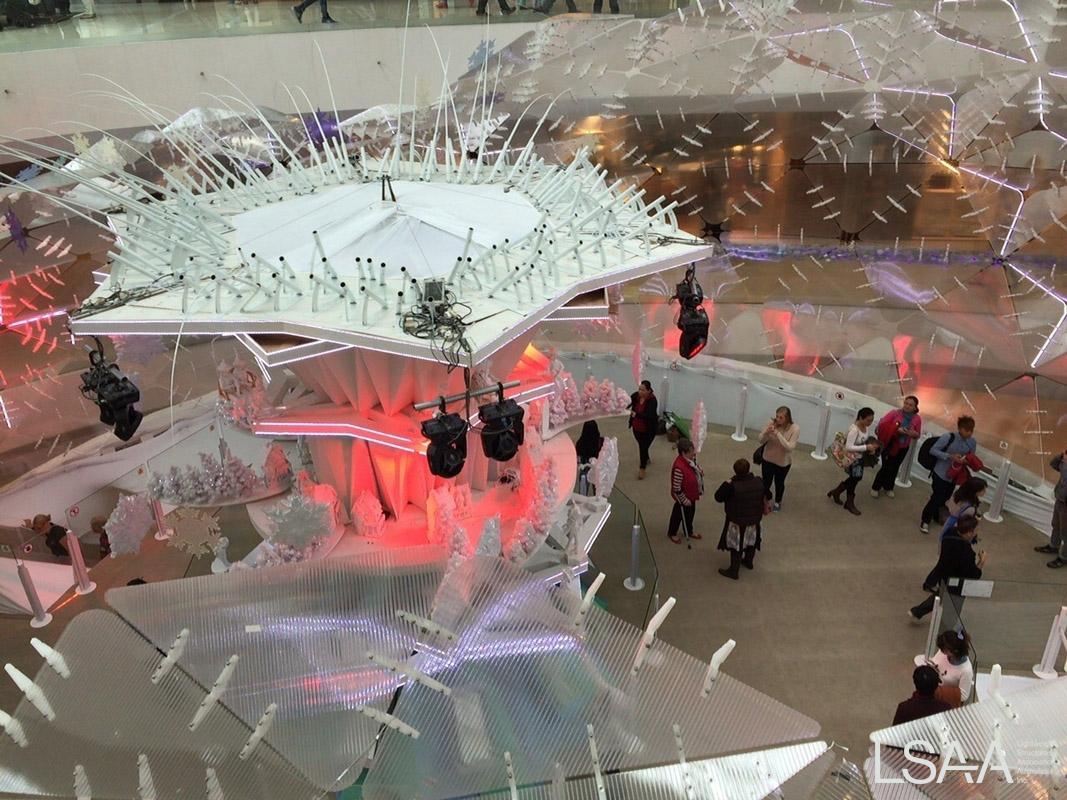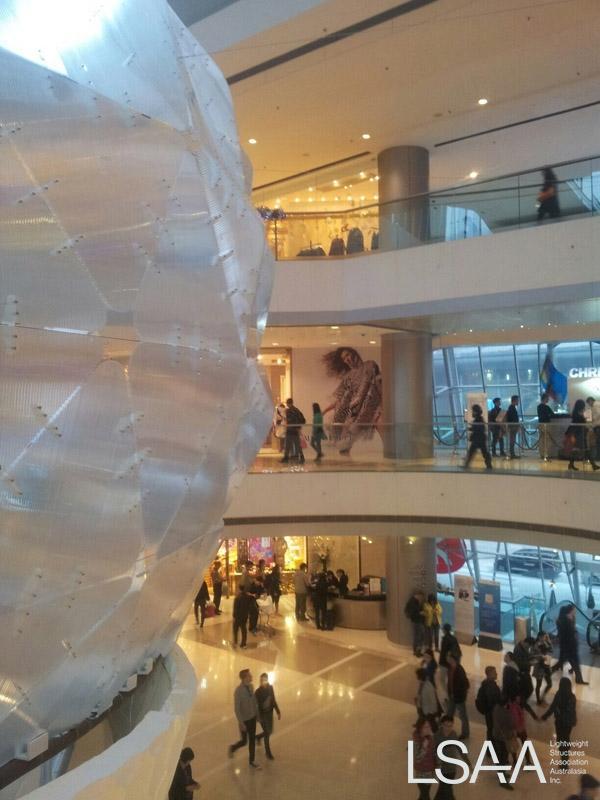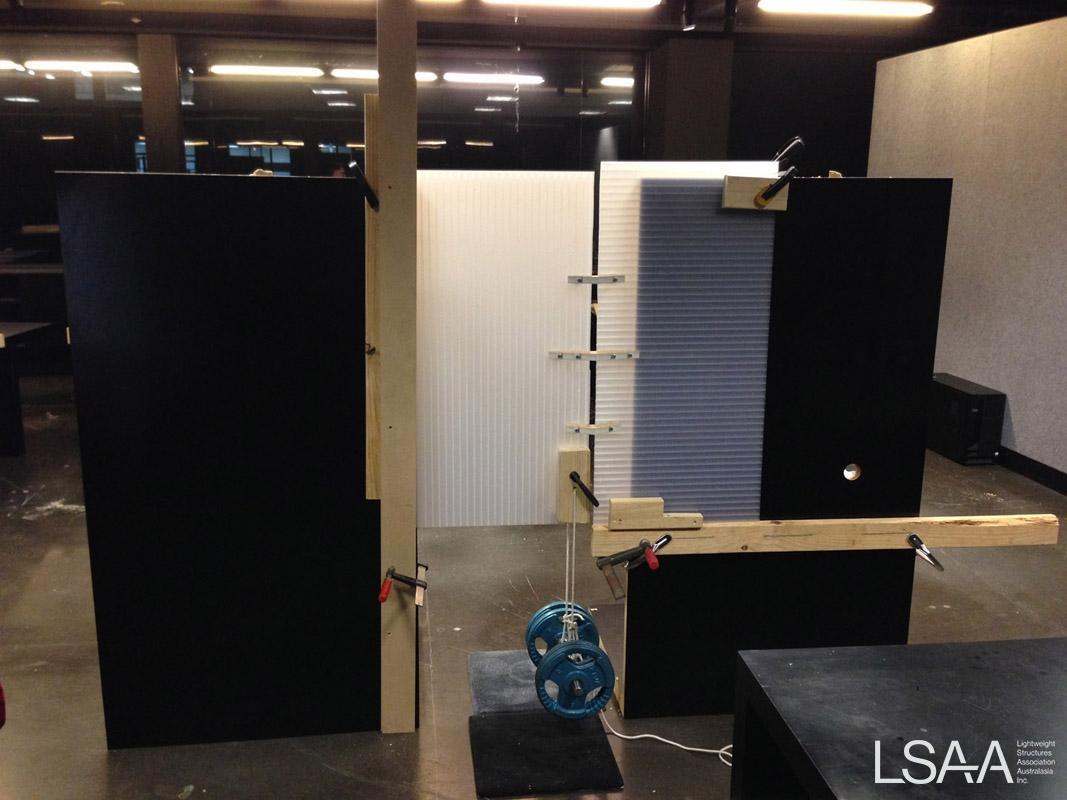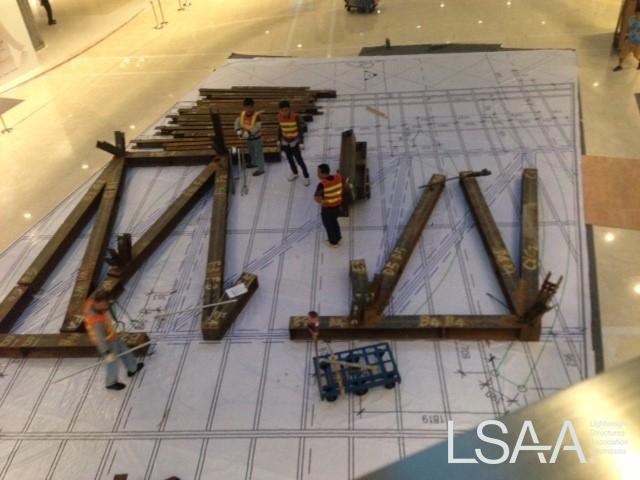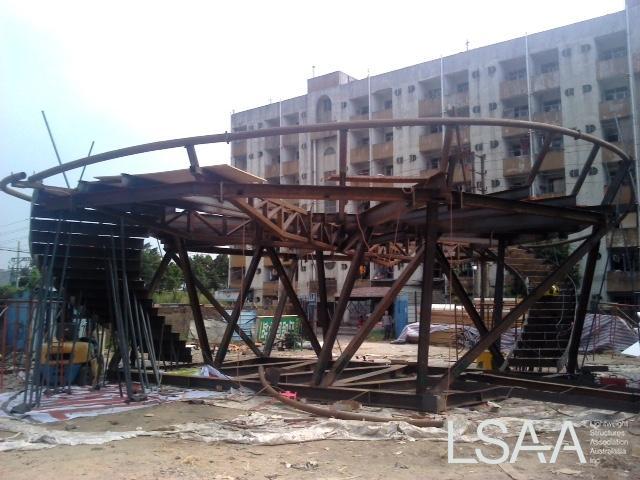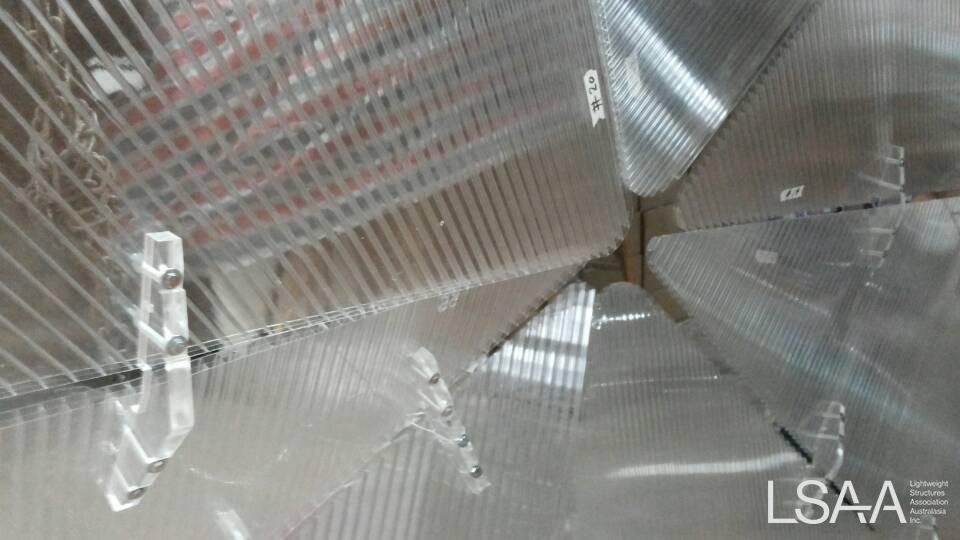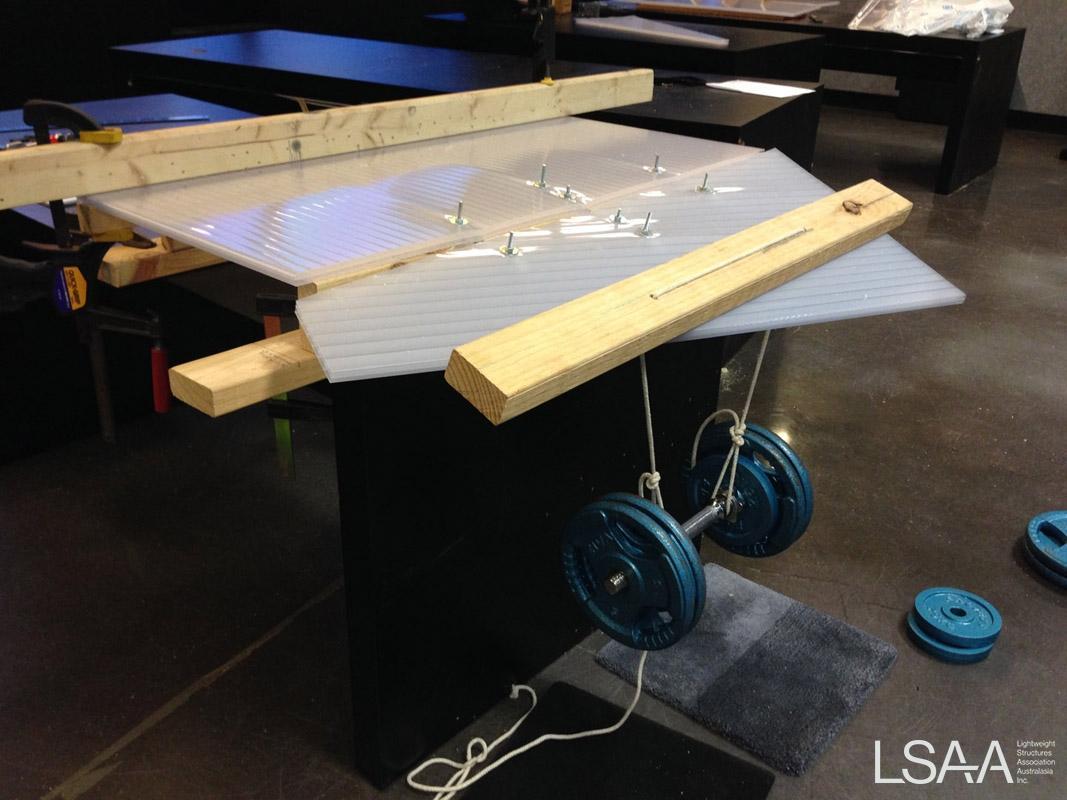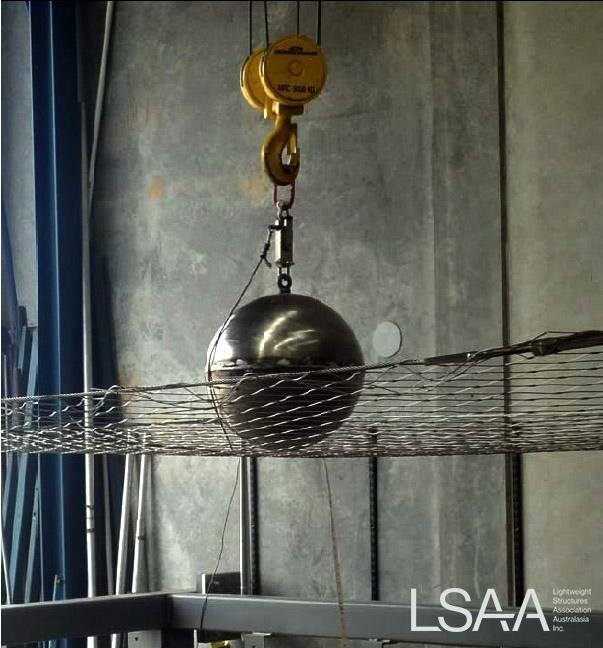 Project entered in the LSAA 2016 Design Awards (Cat 7, 0416)
Australian Catholic University Artwork & Fall Arrest Netting
Entrant: Tensys Engineers Pty Ltd (Engineer)
Location: Fitzroy, Victoria. Completed: 2015 Client: Australian Catholic University
Team: Amy Watson (Artist), Tensys Engineers, Turner & Townsend Thinc (Proj Man.), Shape Australia, Ronstan
Application
The implementation of form and function. The artwork is the form with the fall arrest netting being the function.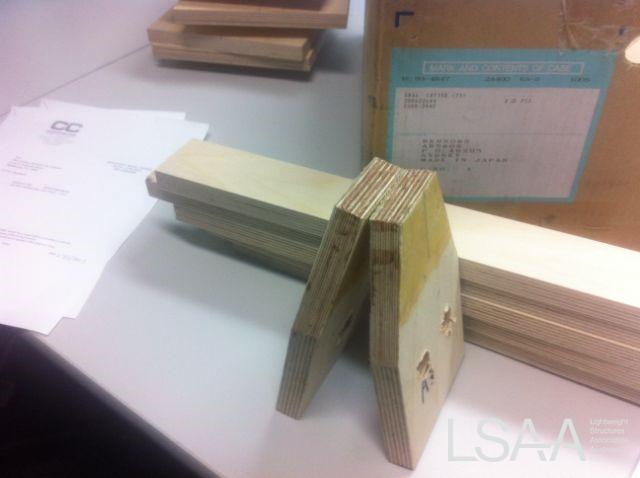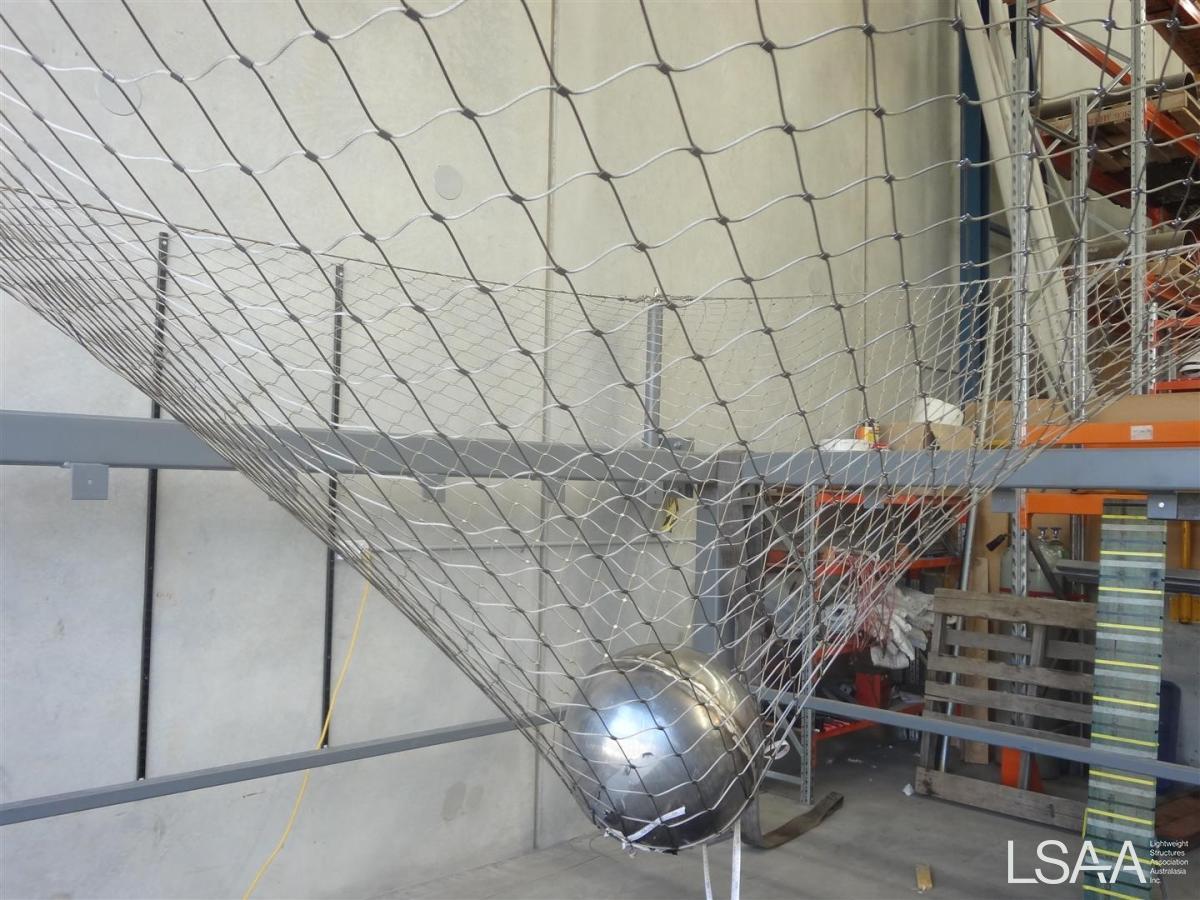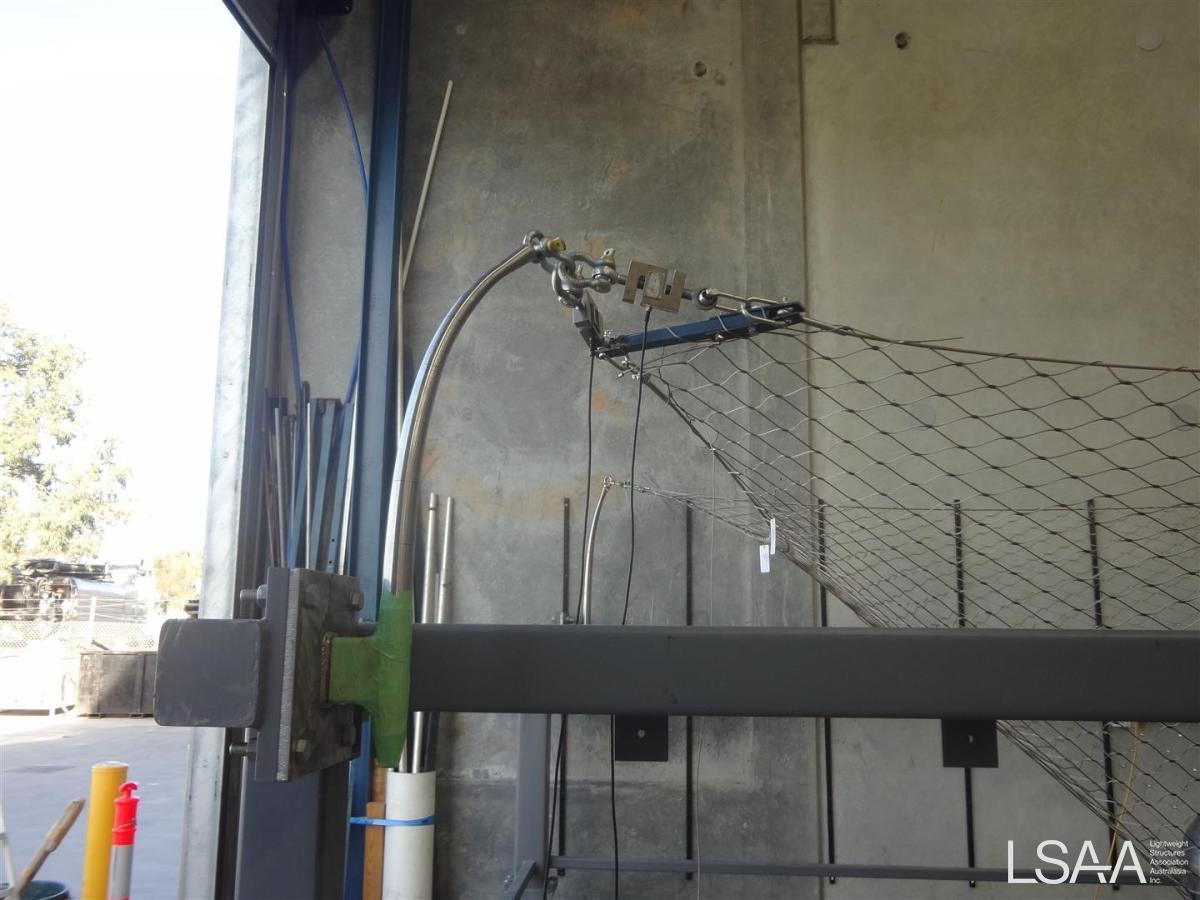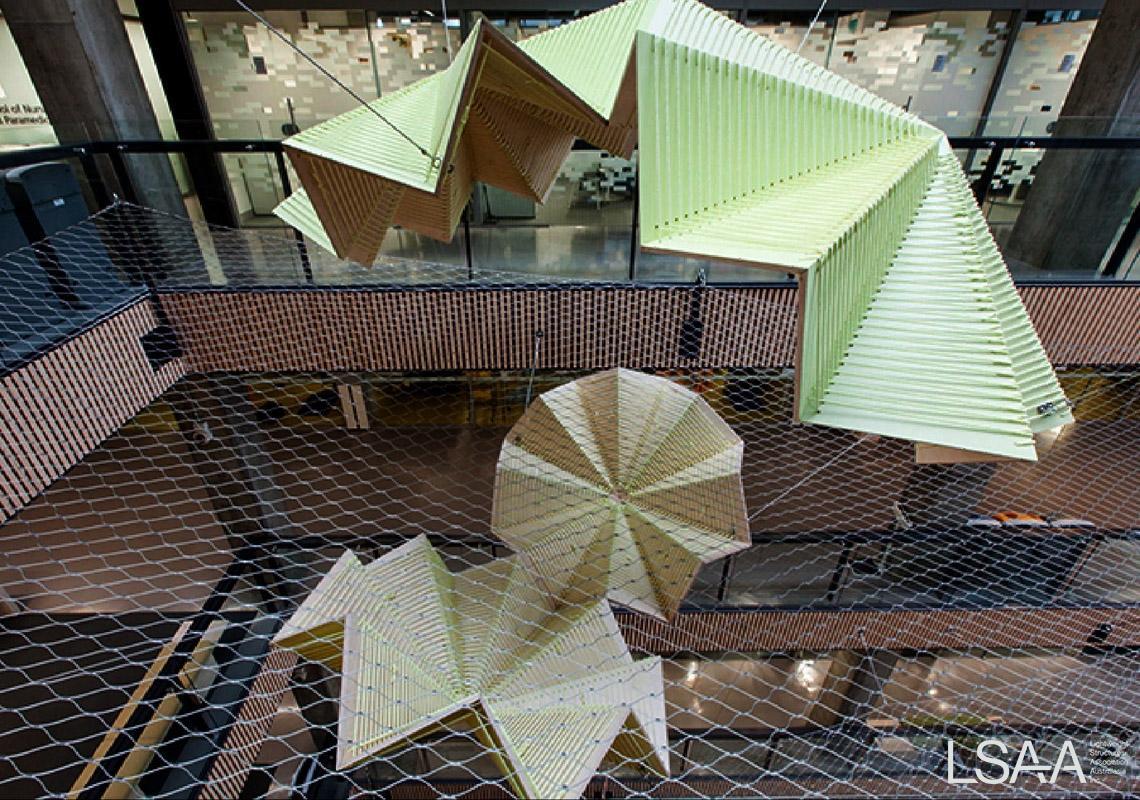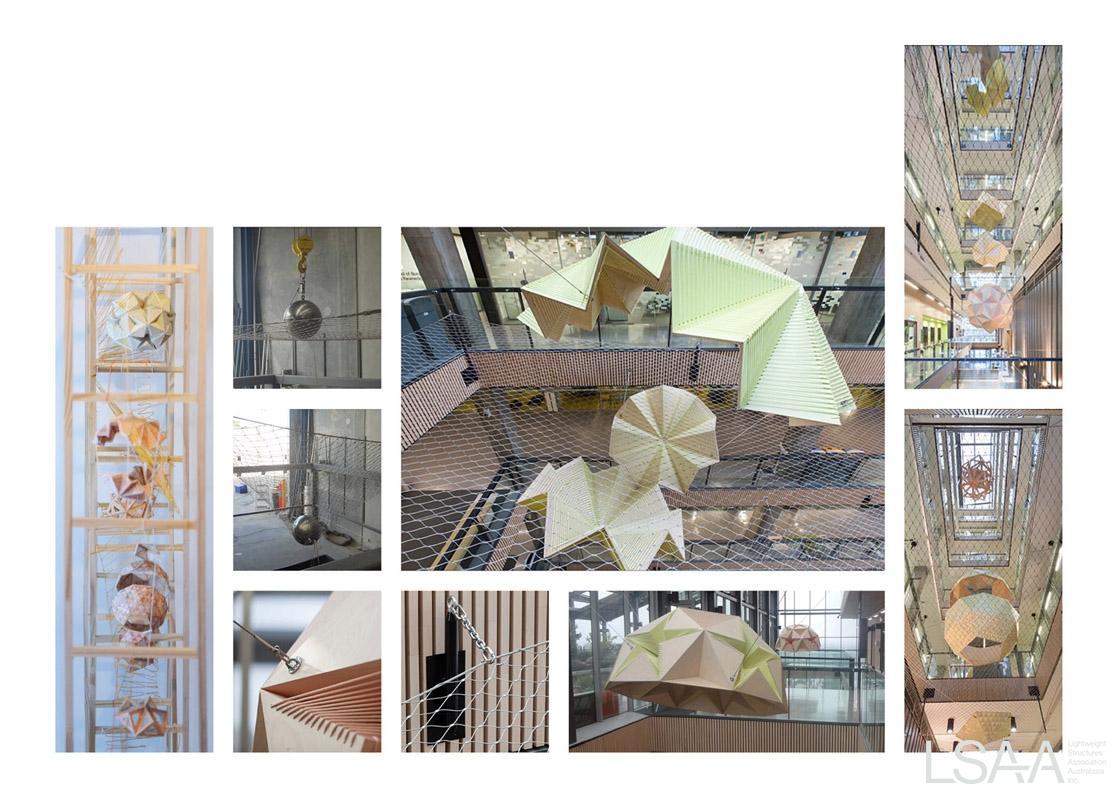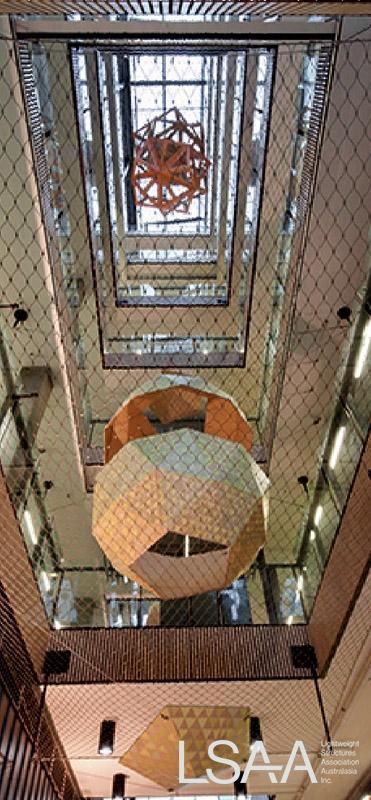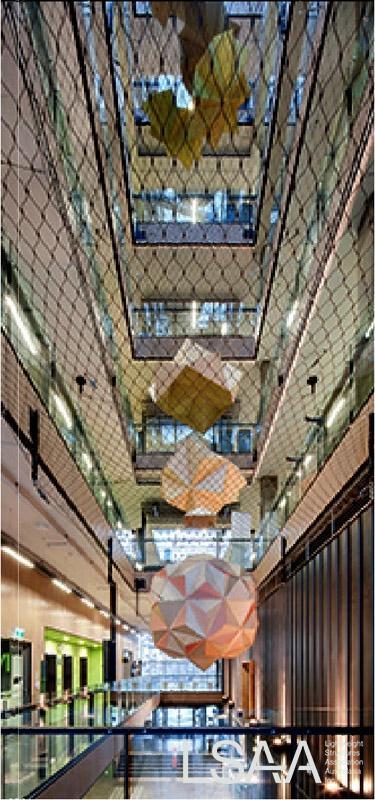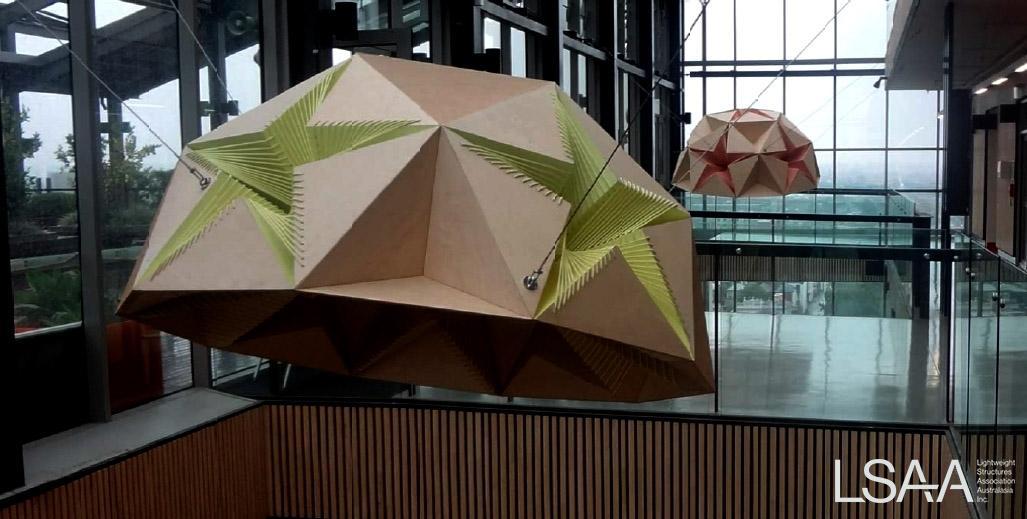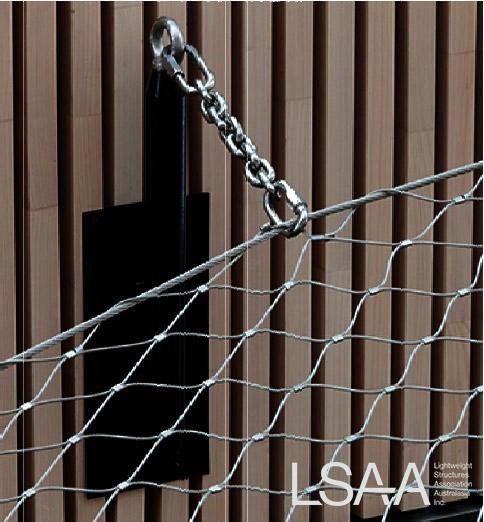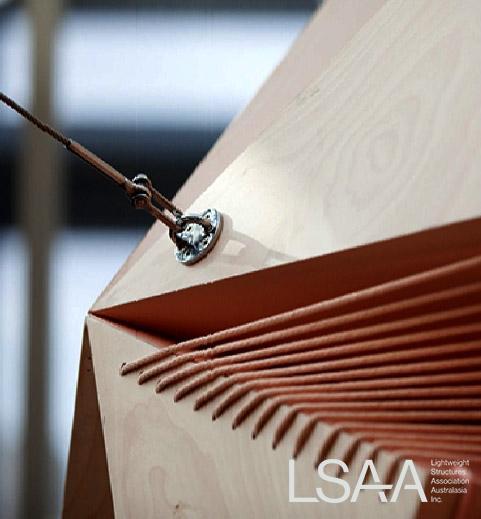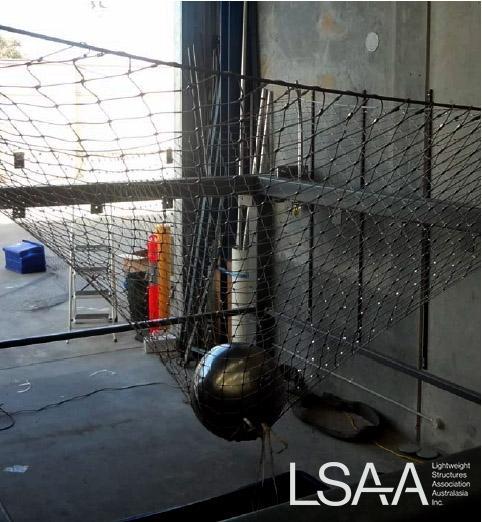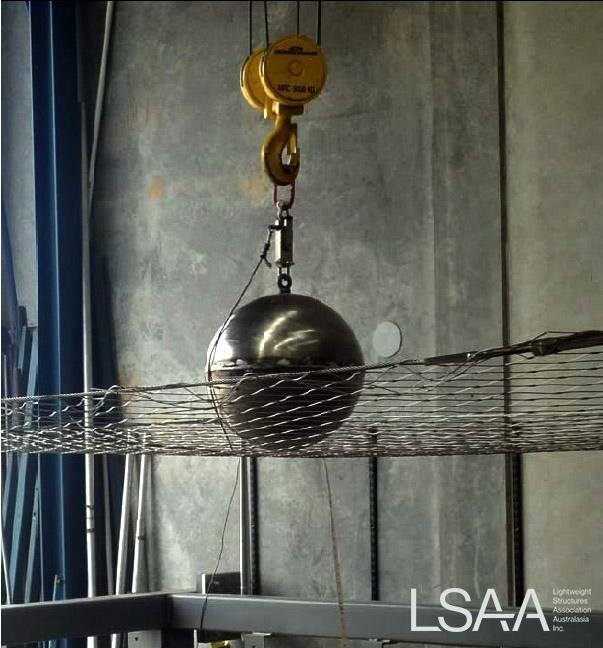 Project Entered in the LSAA 2016 Design Awards (Internal Structures, #74)
Entrant: GeoMetal Limited (Design & Engineering)
Location: Nonthaburi, Thailand. Completed: 24 August 2014 Client: Central Pattana Public Company Limited
Team: MAAR, Fastech Company Limited, Project Planing Public Company Limited, Power Line Engineering Public Company Limited
Application: A ceiling for a Shopping Mall in Thailand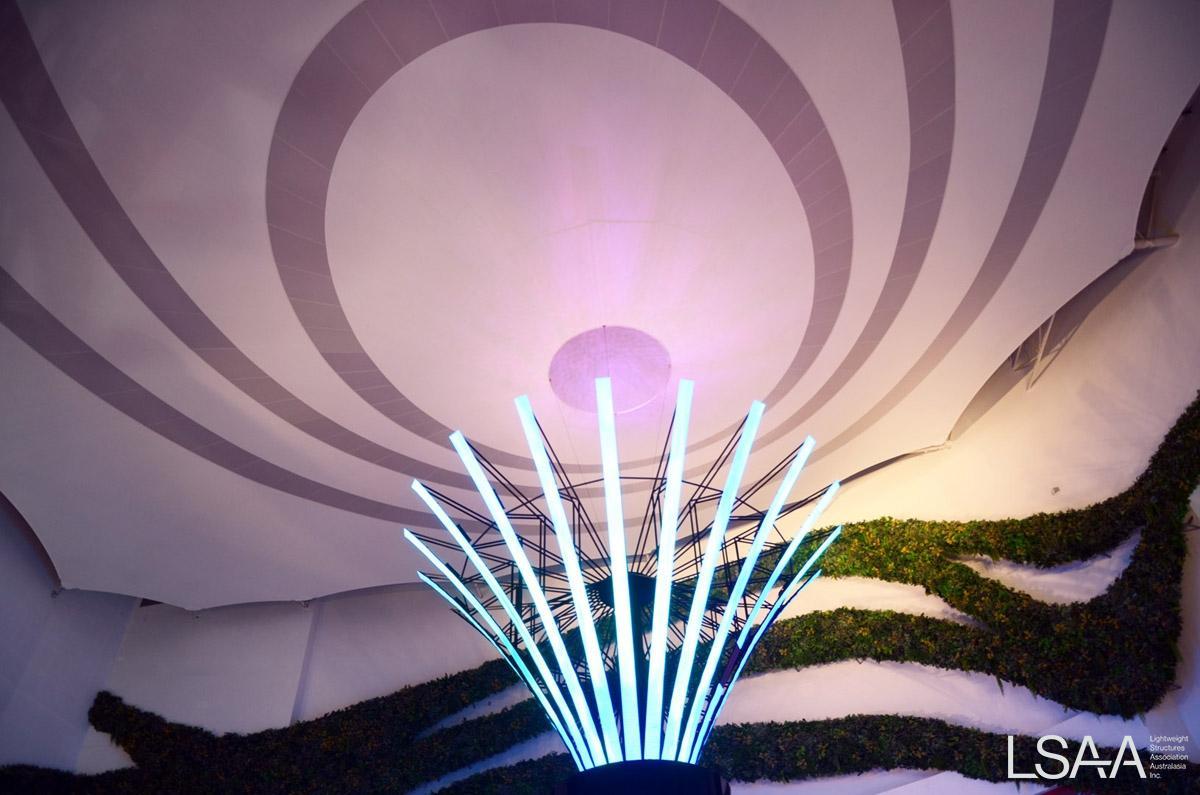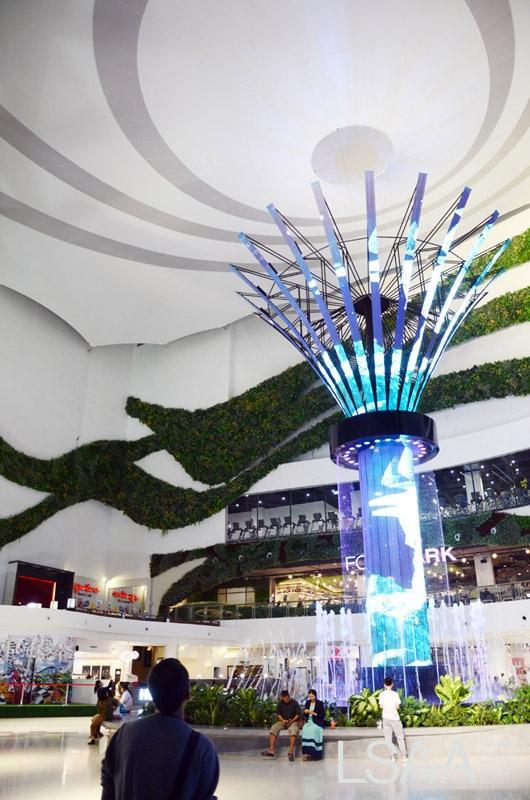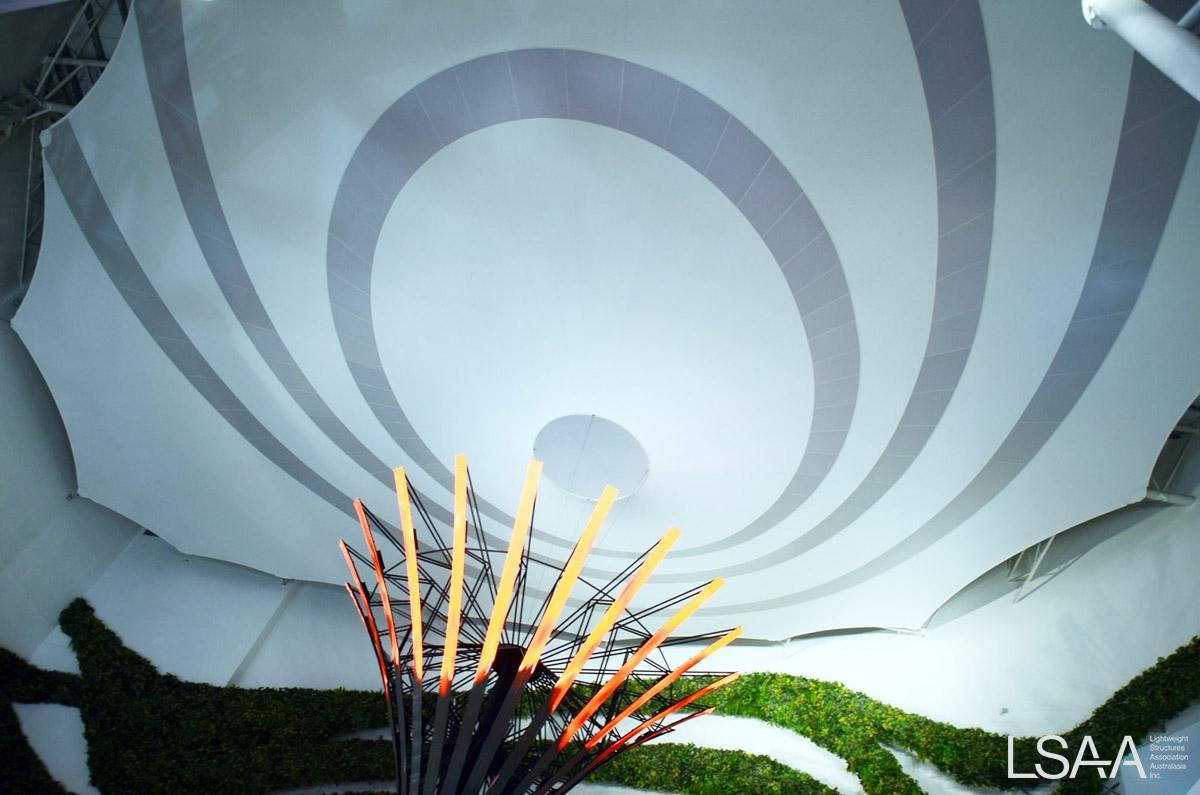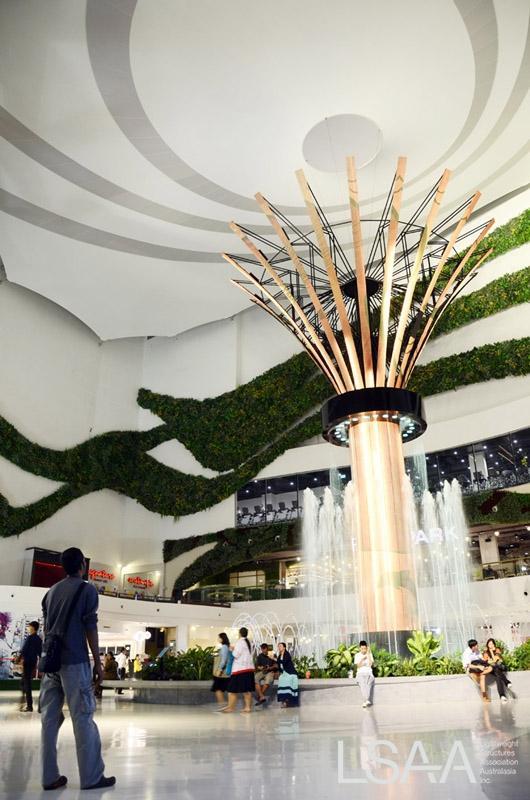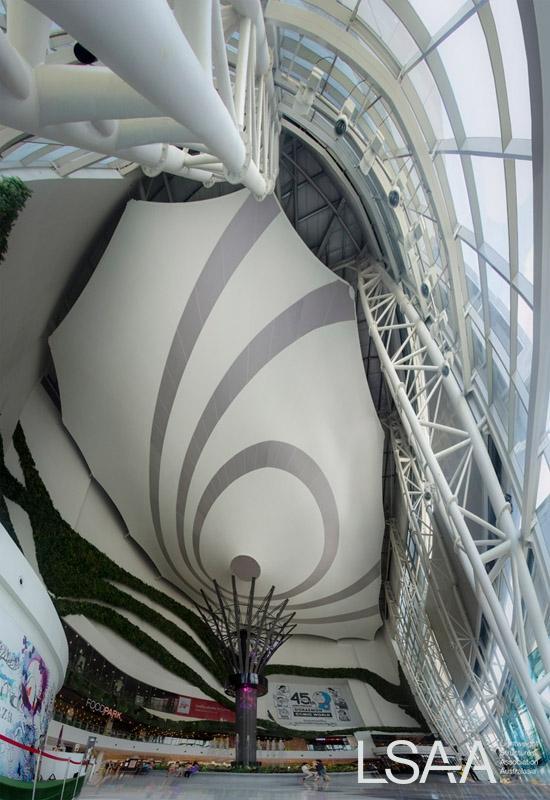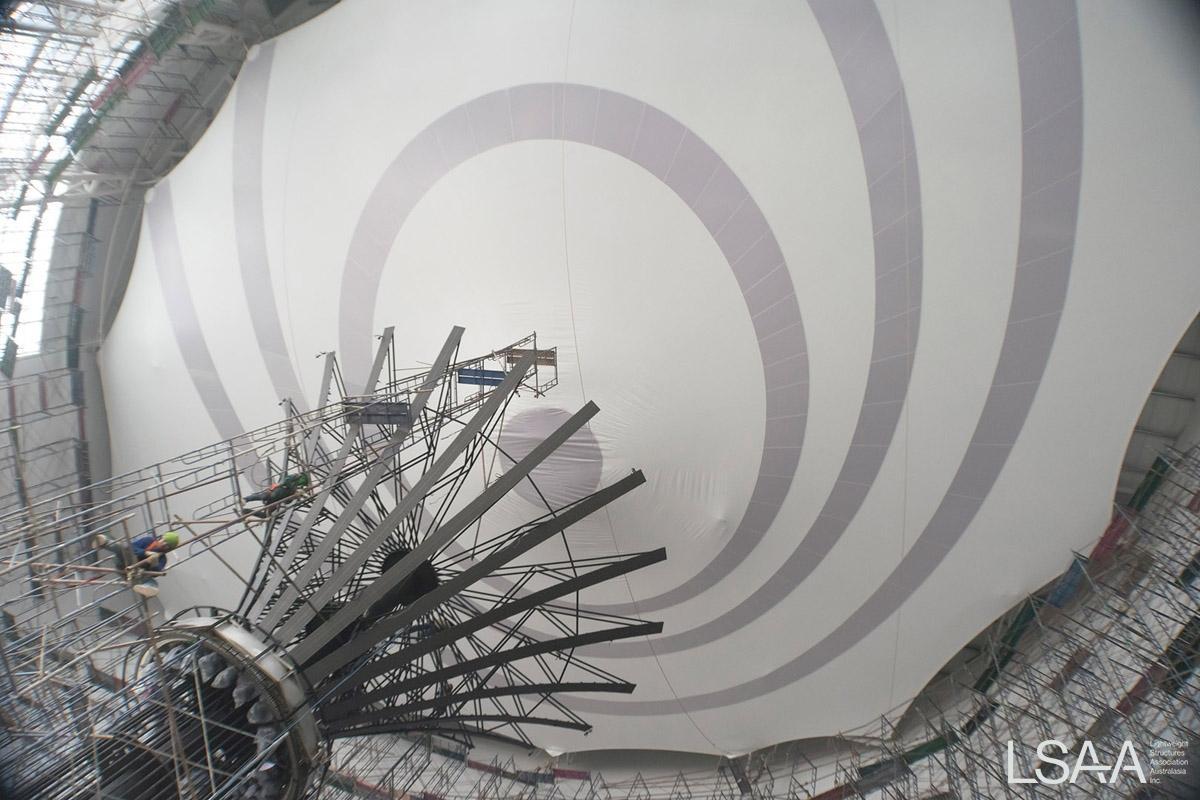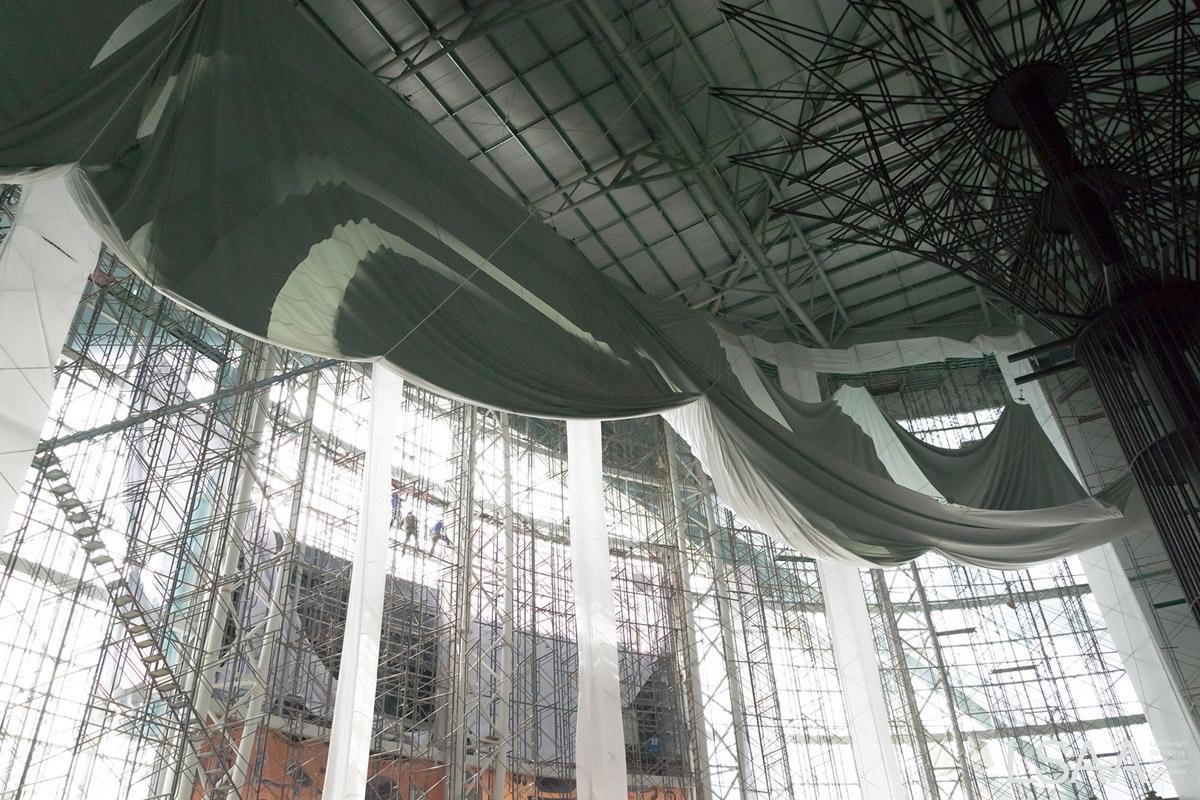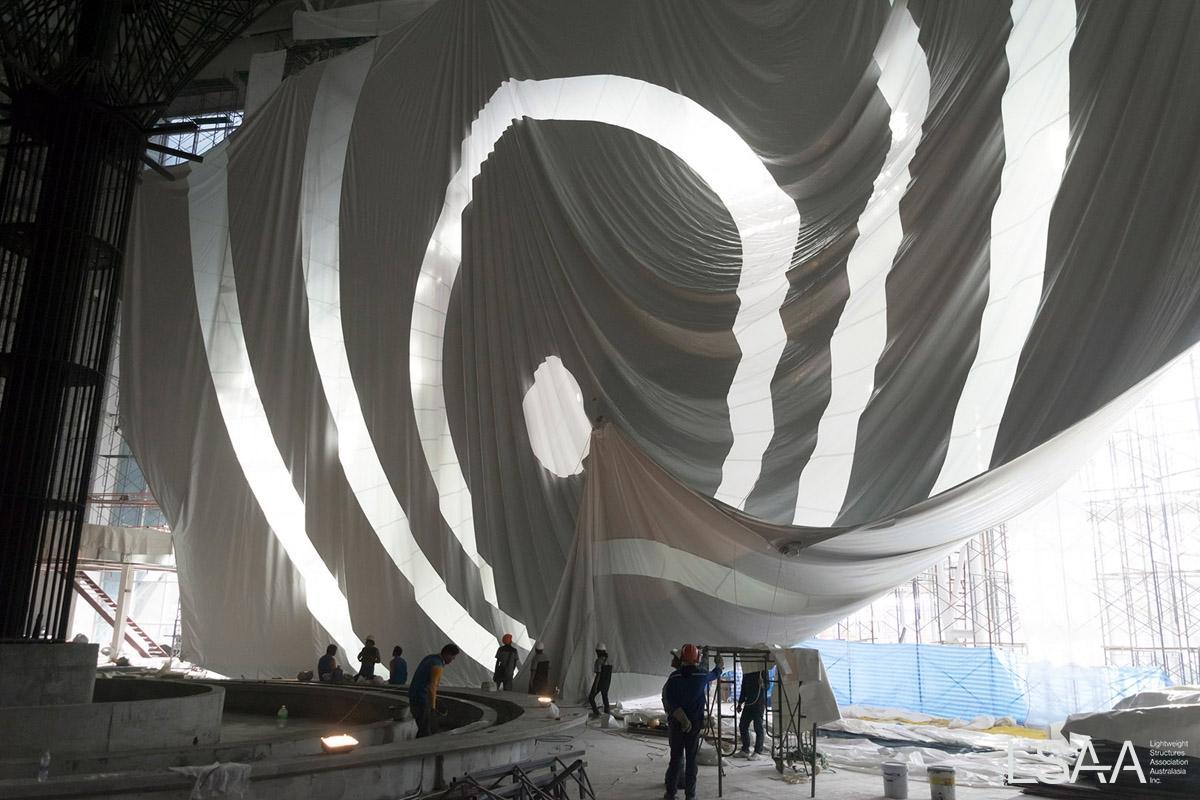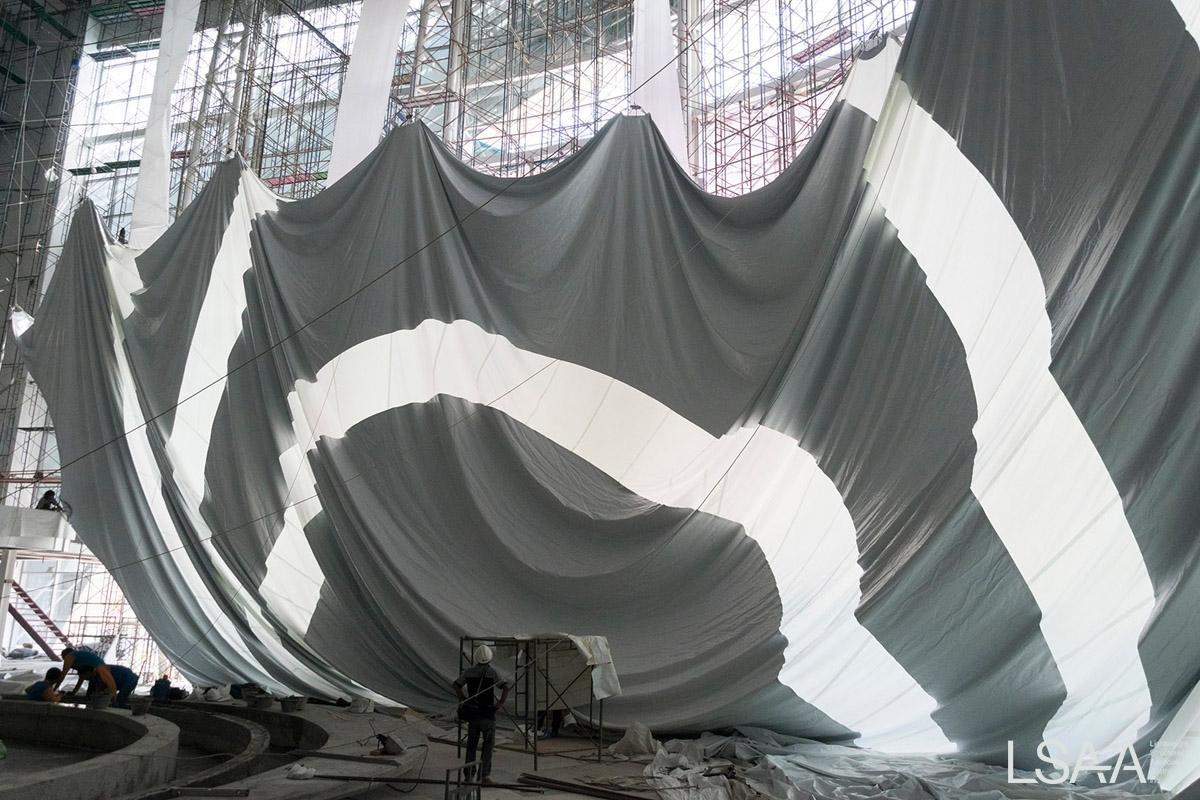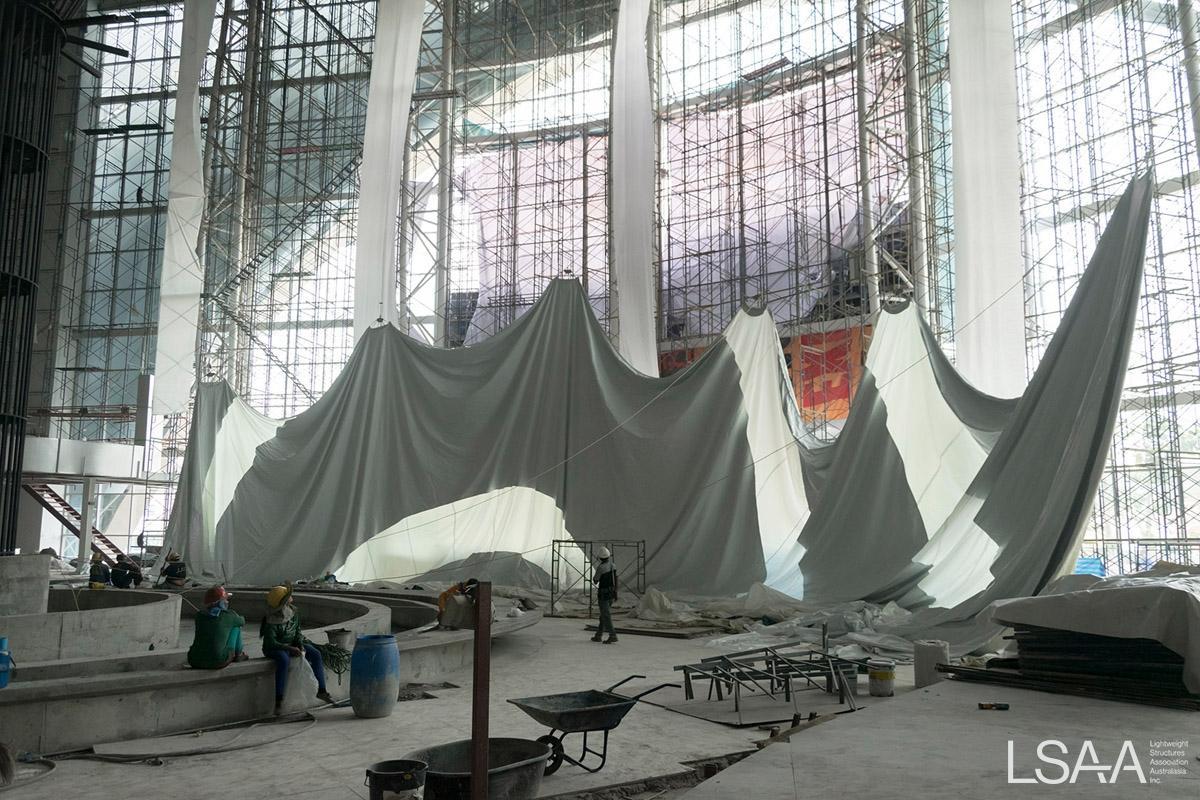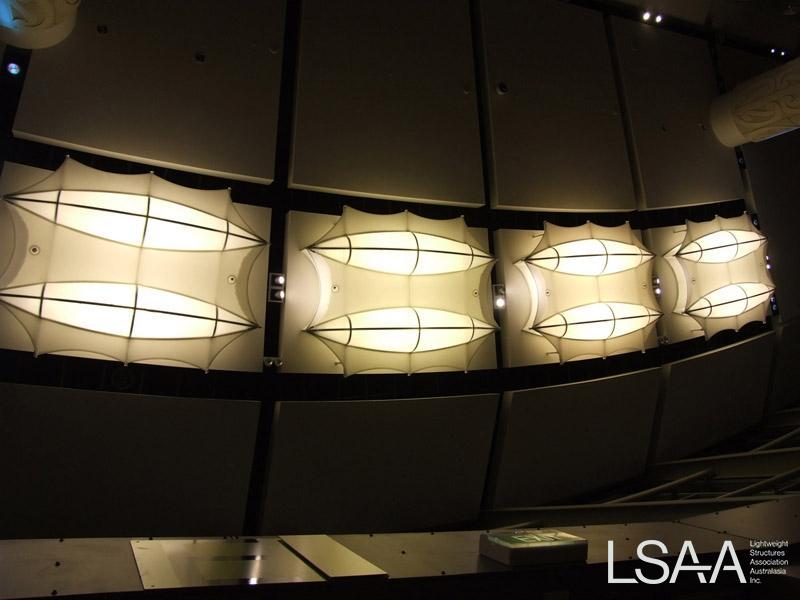 Entry in the LSAA 2007 Design Awards (Cat 4, 4022) "Internal and Sculptures"
Entrant: Structurflex Ltd
Client: Vector Arena Architect: Peddle Thorpe Architects
Structural Engineer: Compusoft Engineering Auckland Fabricator(s): Structurflex Ltd
Application and Function
Design and build a unique light cover for the atrium lights at the new Vector Arena in Auckland. The basis of the design is the waka (canoe).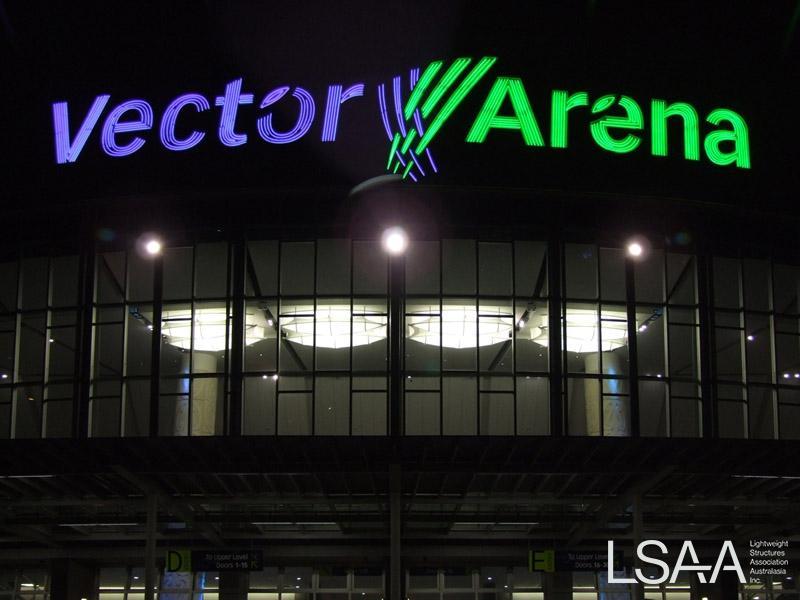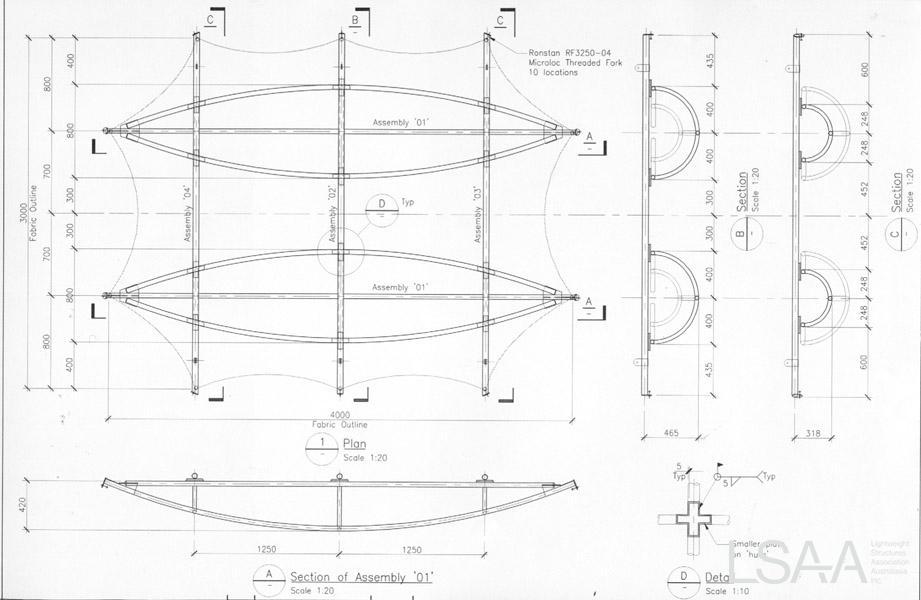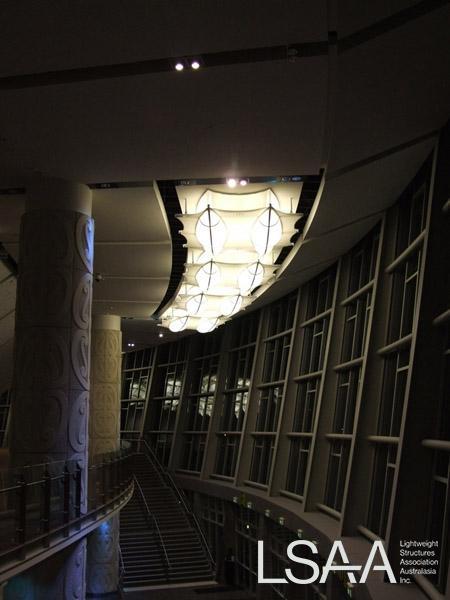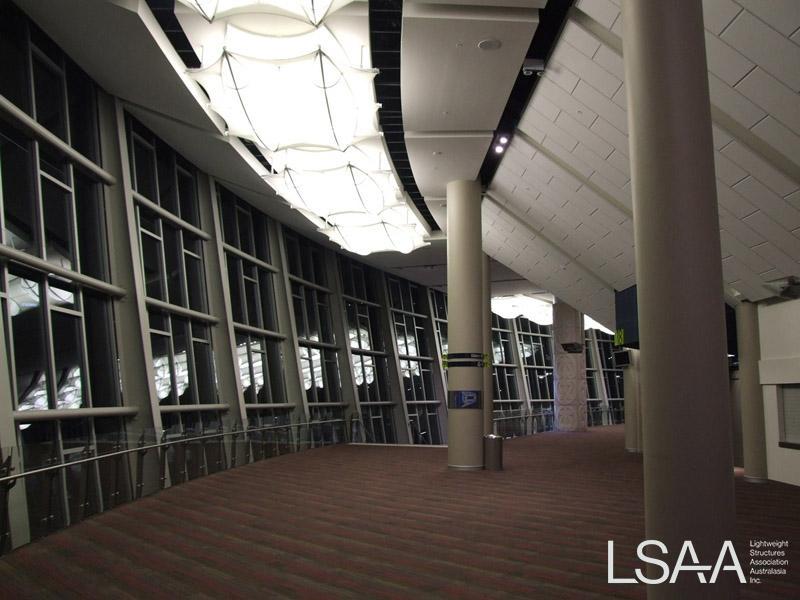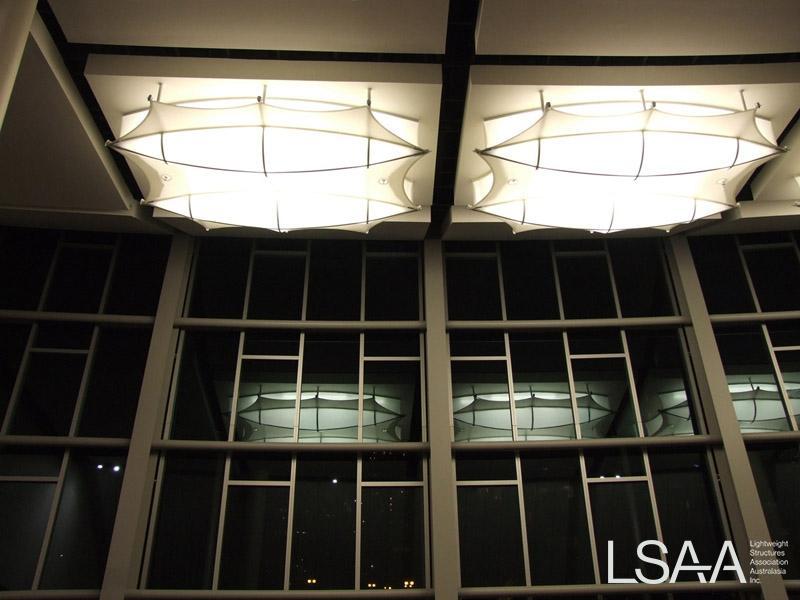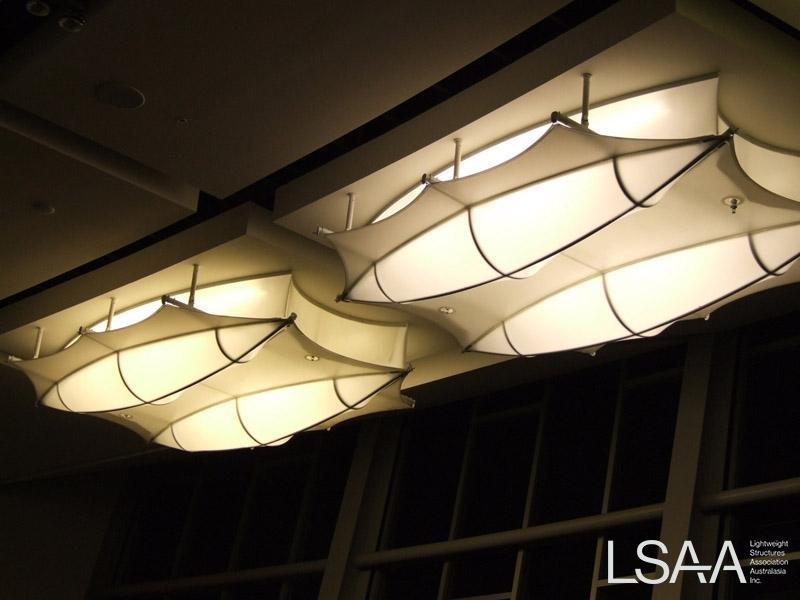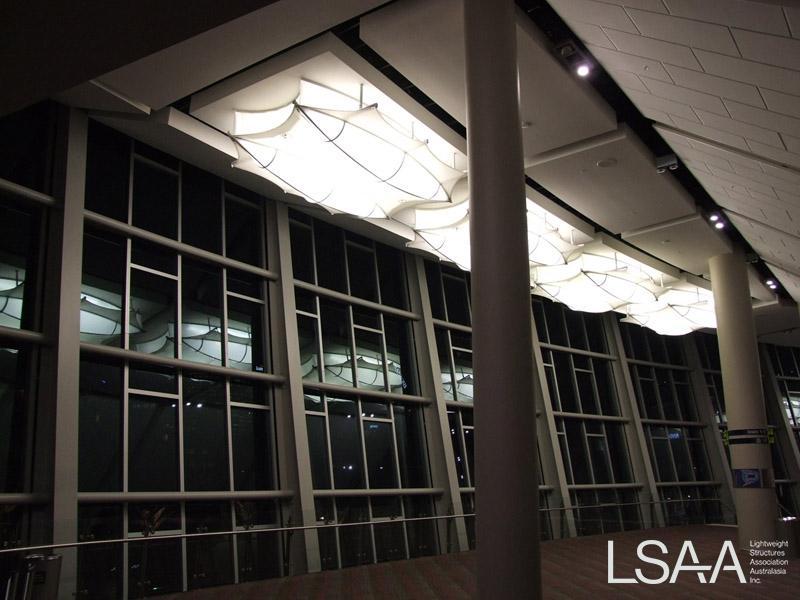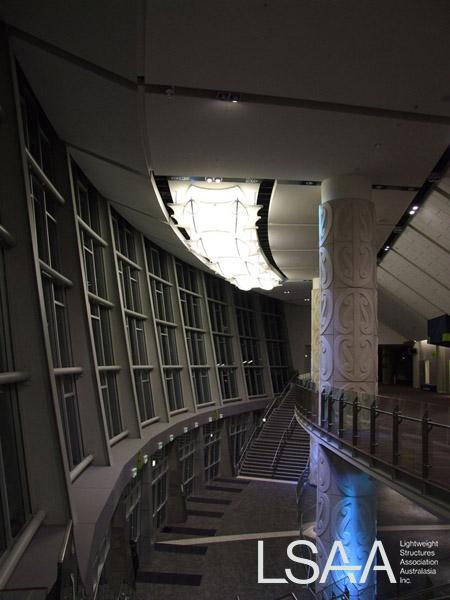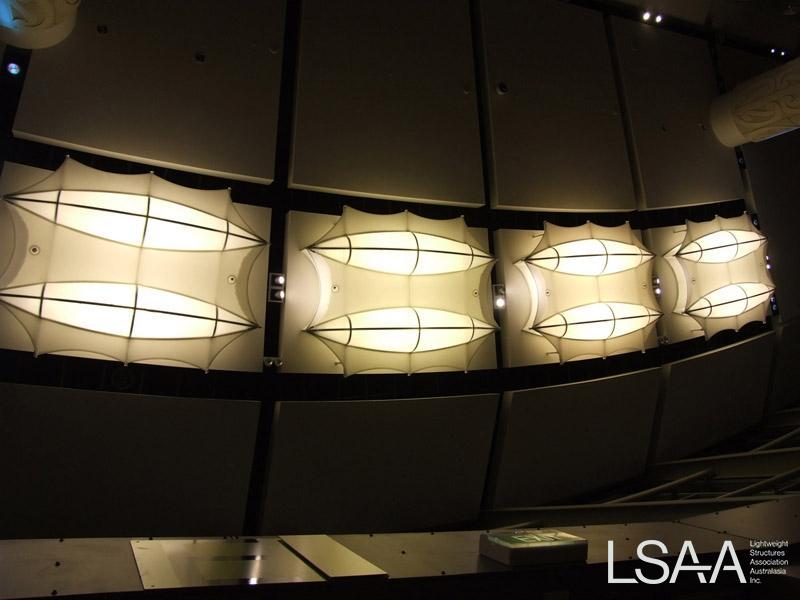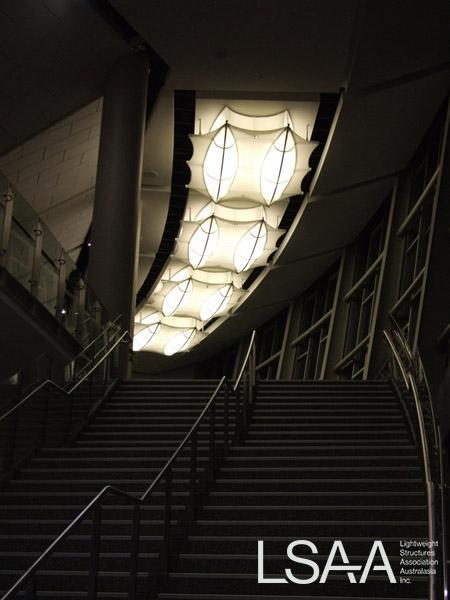 Very lightweight highly curved forms may be used to create exciting geometric forms to fill a void.
There will be no external environmental loads from wind, rain or snow but a small degree of prestress and accurate patterning are required.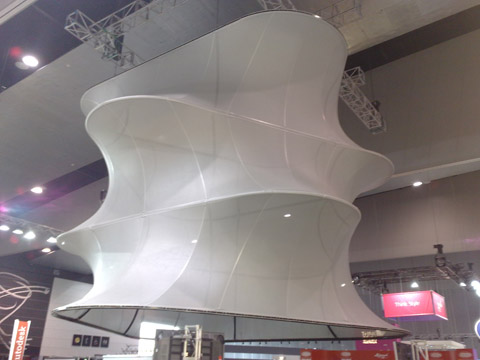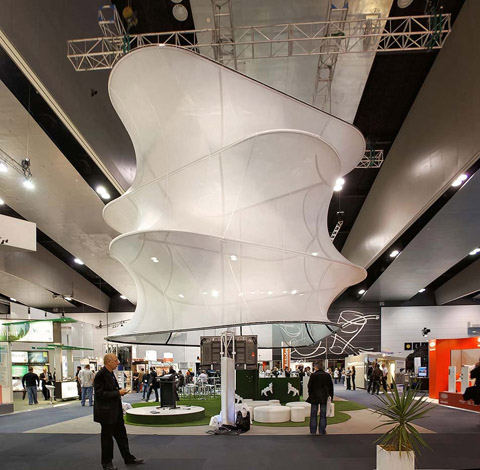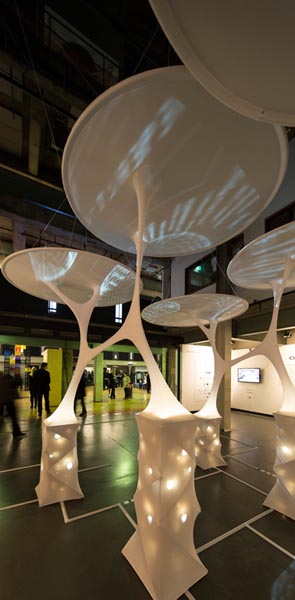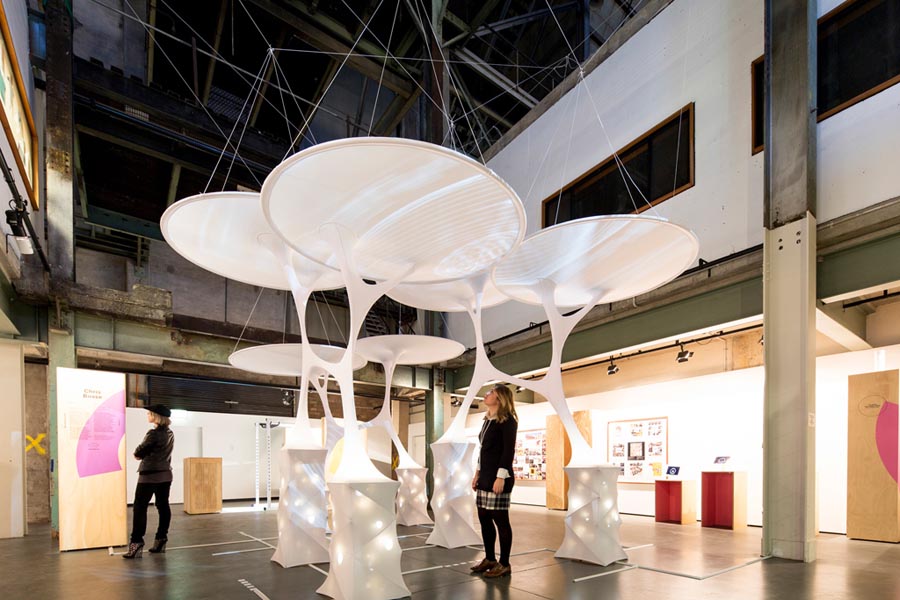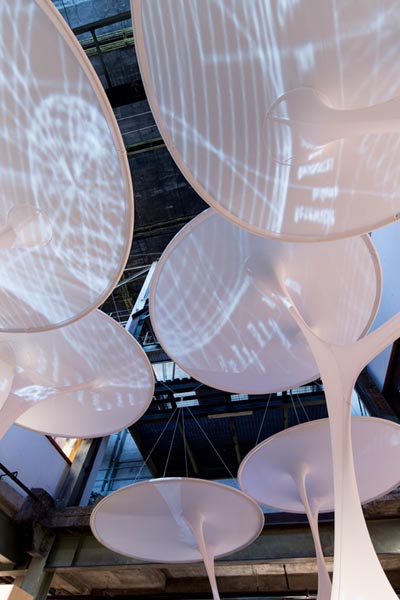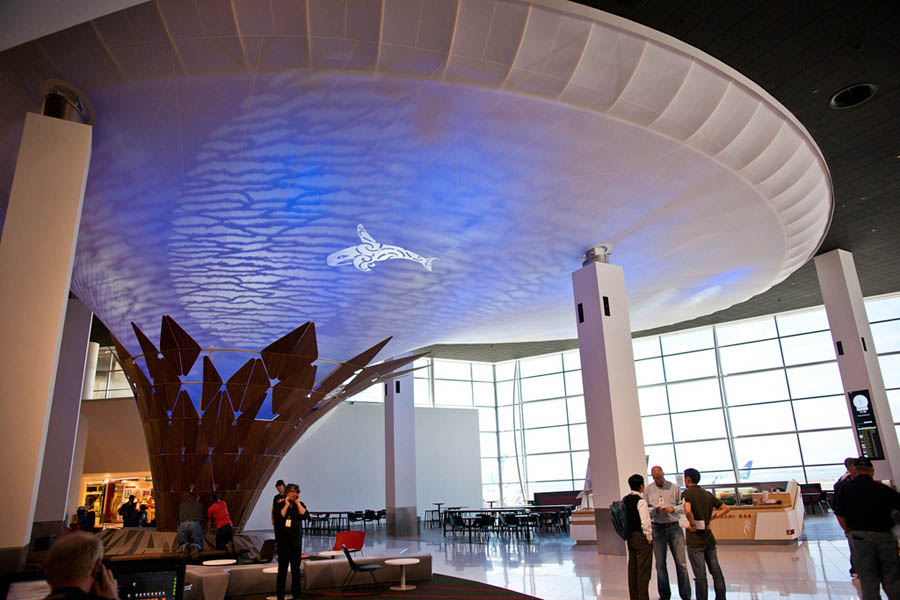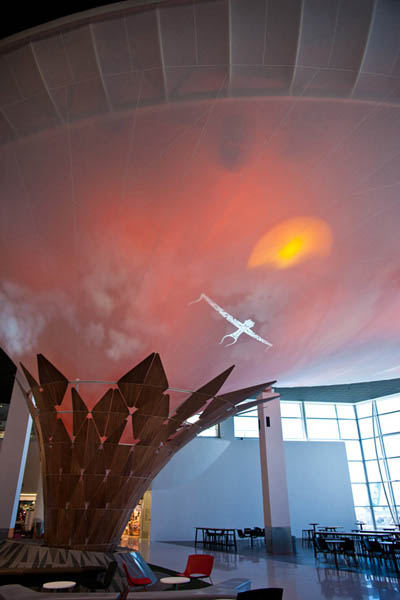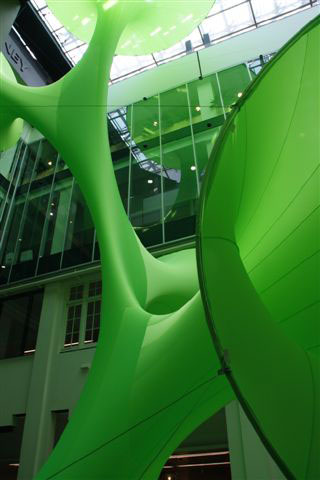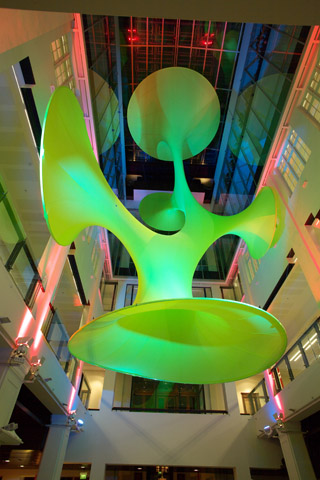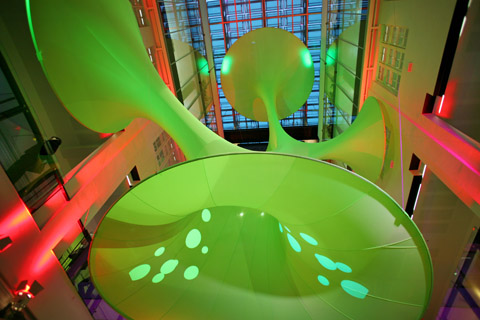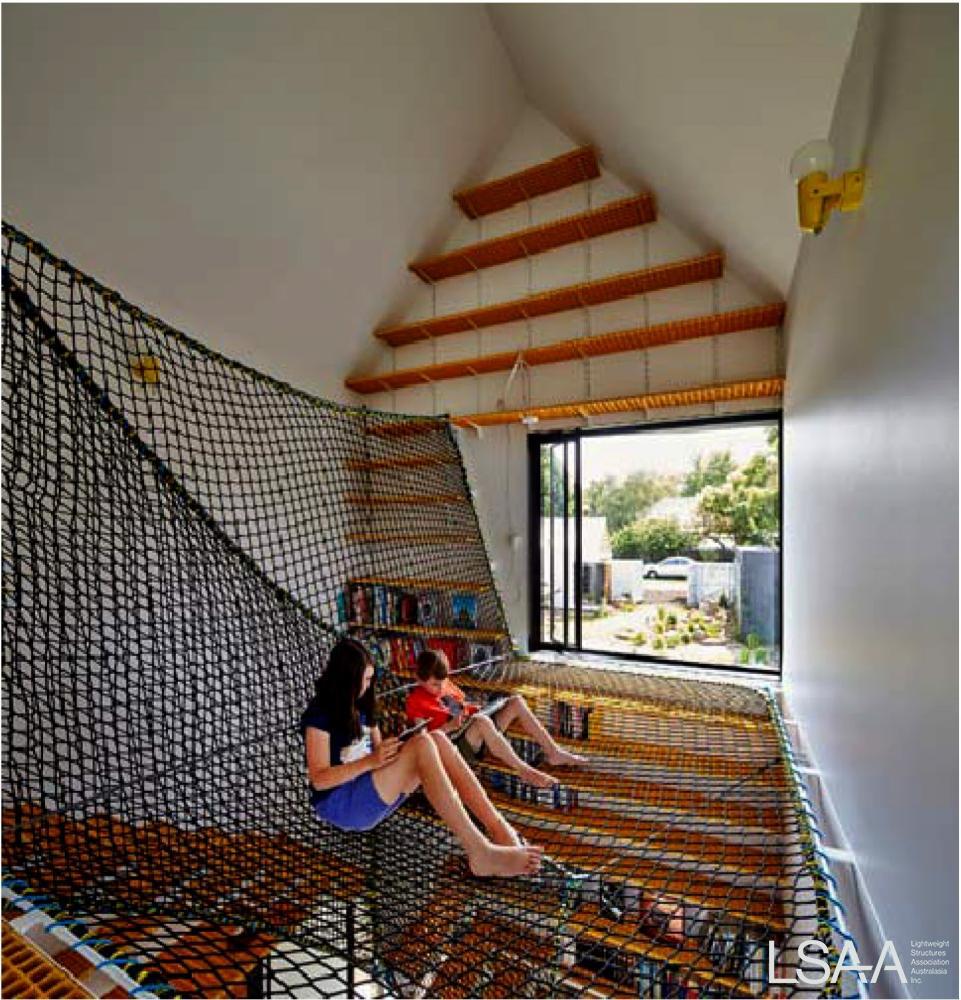 Tower House Netting
Entrant: Tensys Engineers Pty Ltd (Engineer)
Location: Fitzroy, Victoria. Completed: 2014 Client: Philip & Sophia Ross
Team: Áustin Maynard Architects, Maurice Farrugia & Assoc, Tensys – net design & details, Oxley Nets (net) McDonald Marine (ropes), Overend Constructions Pty Ltd
Project entered in the LSAA 2016 Design Awards (Internal & Sculptures, #407)
Application: The use of a tensile net to create a mezzanine level floor that is fun and functional