Projects in this category include non-prestressed structures such as domes and shells made from more traditional materials like concrete.
Prestressed structures may include saddle shaped cablenets, planar wall or roof glass surfaces supported by a stressed cable network.
Externally supported roofs (cable supported) also come into this category.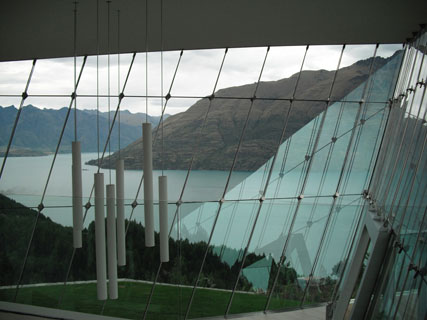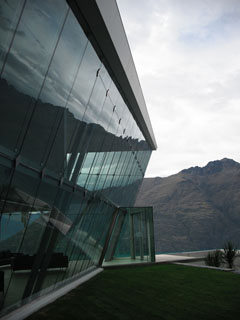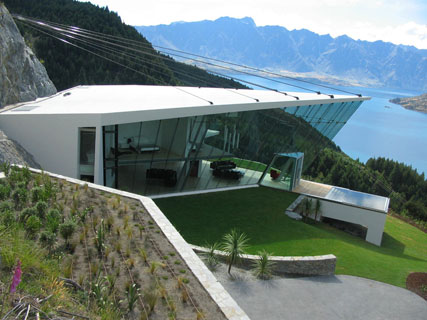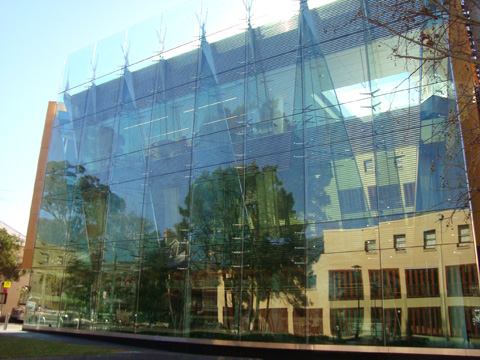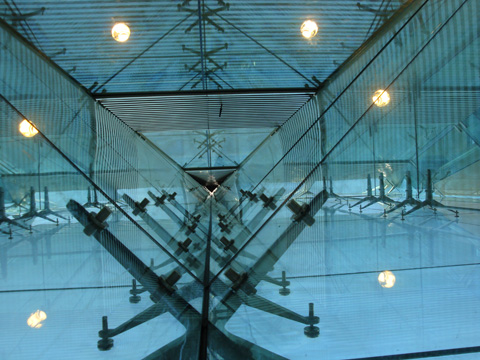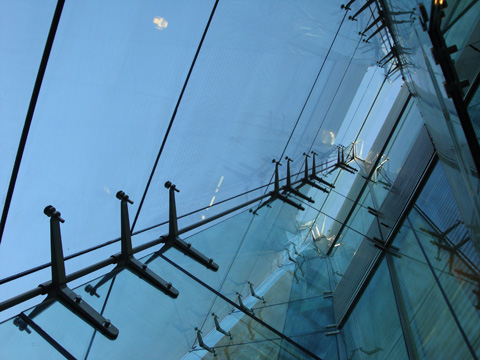 155 Queen Street Mall Façade
Entrant: Tensys Engineers Pty Ltd (Engineer)
Location: 155 Queen St Mall, Brisbane. Completed: 2015
Client: ISPT Super Property
Team: studio 505 / JWA, Tensys Engineers, Tensys (Façade), UAP Company, Broad Construction
Counter Observation Barrier Screen - Counter Terrorist
Entrant: Alfresco Shade
Client: SAAB Barracuda Australia
Structural Engineer: Ian Norrie (Bond James Norrie), John Williams (Hughes Truman)
Specialist Consultant(s): SAAB Sweden
Builder: Alfresco Shade
Fabricator(s): Alfresco Shade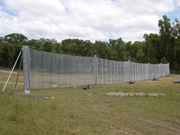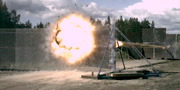 This project was entered in the 2013 LSAA Design Awards
WorkZone Perth
Entrant: Structural Dynamics Australia
Category: 5 ID Number: 5202

Location: 202 Pier St., Perth WA

Client: Charter Hall

Completion Date: September 2013
Credits:
Architect: Fitzpatrick & Partners

Builder: Broad Constructions WA

Fabricator: Colt International
PROJECT APPLICATION AND DESCRIPTION: Light weight structure used to control interior environment
Aluminium tube sun shade screen designed by Fitzpatrick & Partners to control interior environment and to add to overall aesthetic impact of building.
Structural Dynamics Australia contracted by Colt International (sun shade fabricator and installer) to help design, supply and install stainless steel cable system to structurally support this element.
Whitten Oval
Entrant: Ronstan – Contractors
Location: Barkley St, Footscray Vic
Client: Western Bulldogs, Whitten Oval
Architect: Peddle Thorp
Struct. Eng.: Irwin Consultants
Builder: Salta
Fabricator: Ronstan
Taronga Zoo Chimpanzee Enclosure - Sydney
APPLICATION OF PROJECT: Separation Enclosure for Chimpanzees.
The Taronga Zoos' chimpanzee troop is one of the largest captive groups in the world with recognized wild behavior patterns and a sophisticated social hierarchy. With its population including four maturing sub-adult males jockeying and promoting themselves within the group, the zoo cited a need for the construction of a fully enclosed and semi-transparent separation paddock within the chimpanzee exhibit to allow the chimpanzees to be easily divided as needed, without moving them to an entirely new location, and thus avoiding potential commotion.
The Seperation Enclosure:
facilitates the introduction of new chimpanzee females to maintain the genetic pool.

provides the necessary infrastructure for the current troop management strategy and philosophies.

permits the troop to remain outside in summer unsupervised where this was previously not possible.

maximizes viewing time for the public.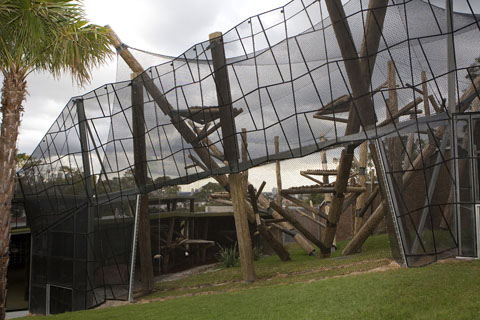 Biofilter at Surry Hills Library

Entrant: Taylor Thomson Whitting - Designer
Location: Surry Hills NSW
Client: City of Sydney Council
Architect: Francis-Jones Morehen Thorp
Struct. Eng.: Taylor Thomson Whitting
Specialist: Mech Eng: Steenson Varming
Others: Austress
Builder: WBHO Probuild