Small Fabric Structures: Typically these may be of a plan area of 250 square metres or less. They are often used as shade structures or as signature items at entrances to larger buildings.
Other applications include the provision for a shaded area in playgrounds, school yards, car dealerships and as internal sculptures.
They may be made from coated fabrics as a water-proof barrier or of open fabric such as knitted shade cloth. Some examples are: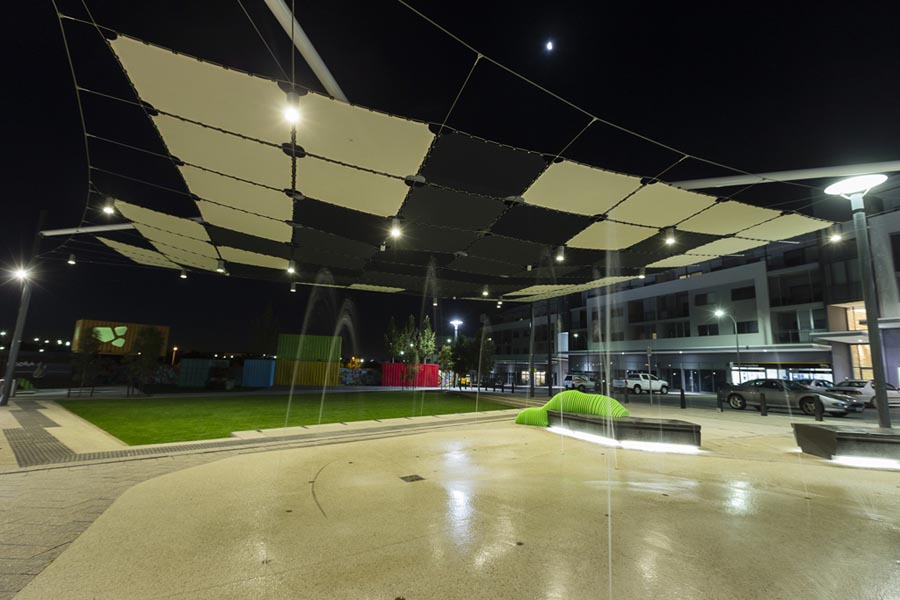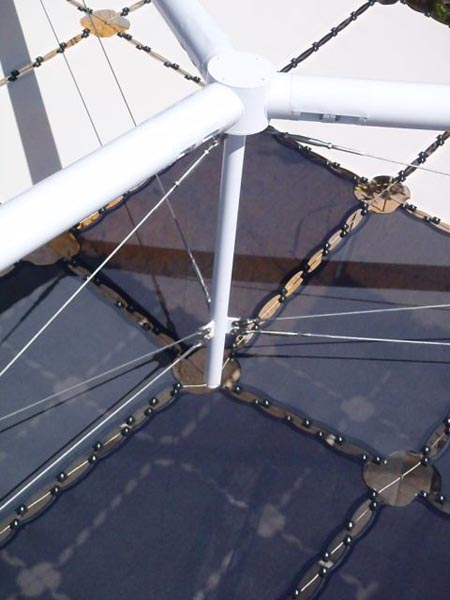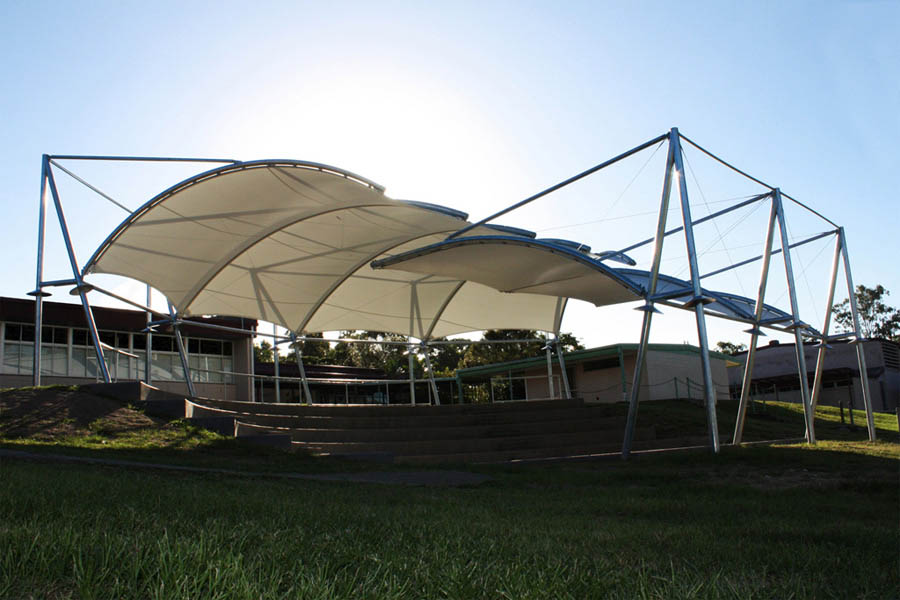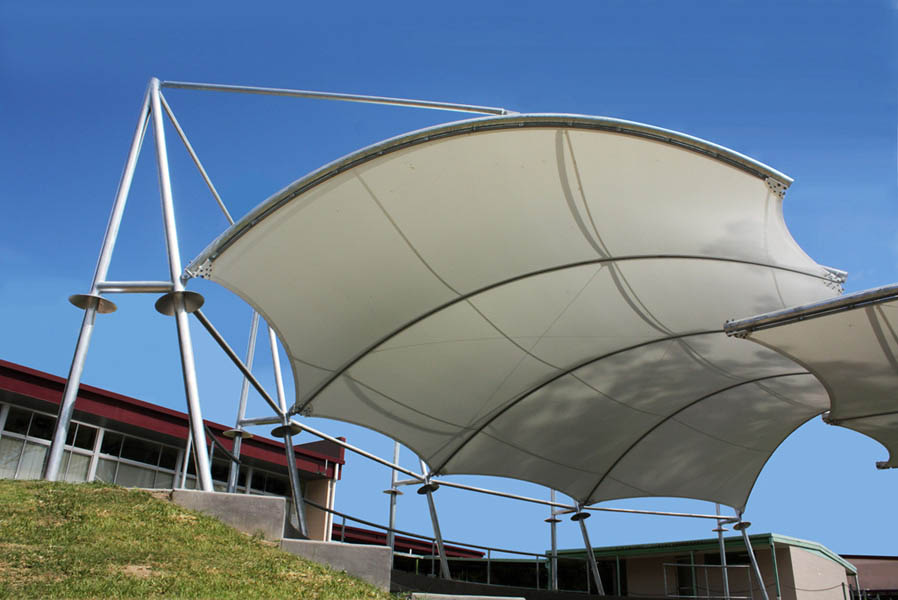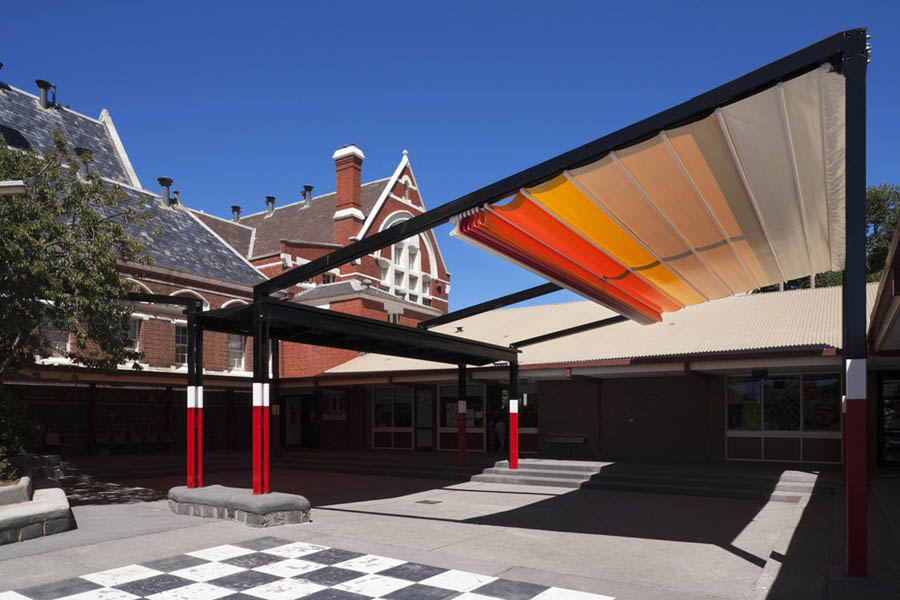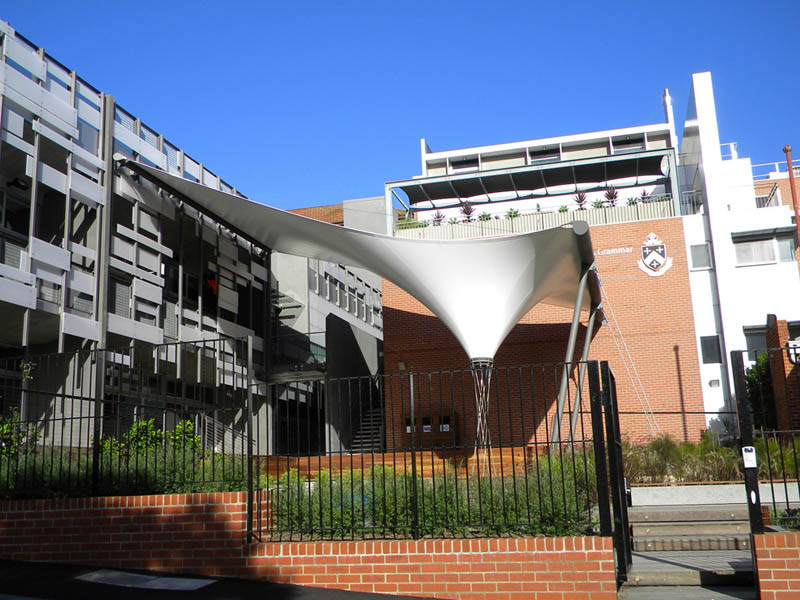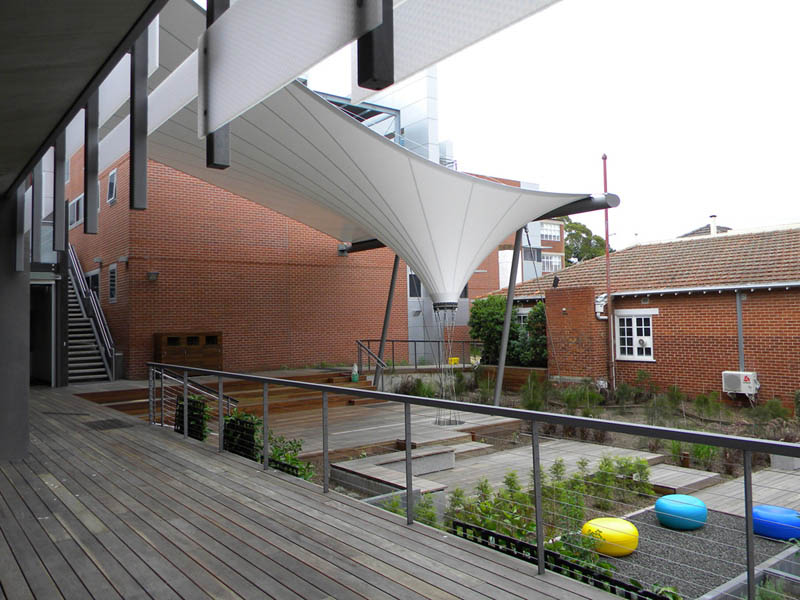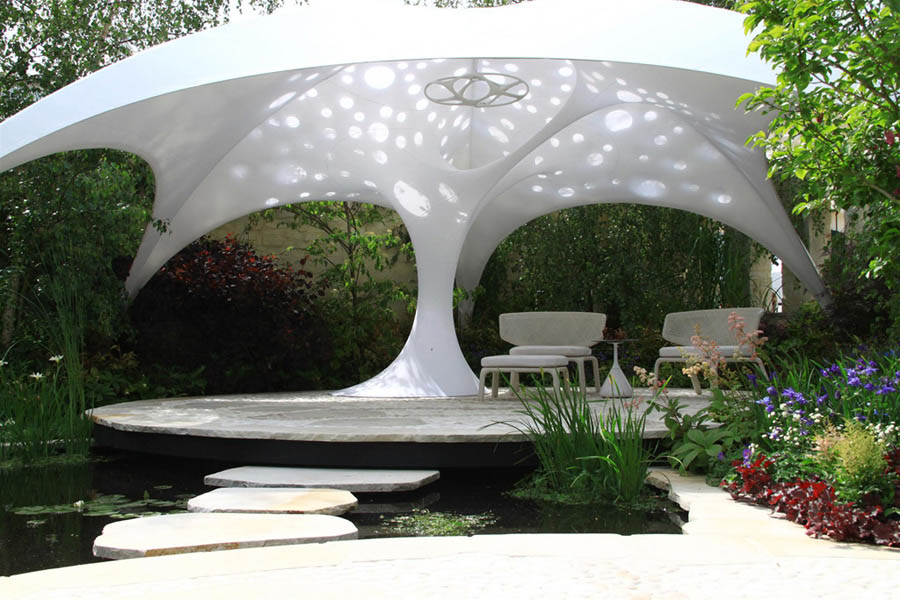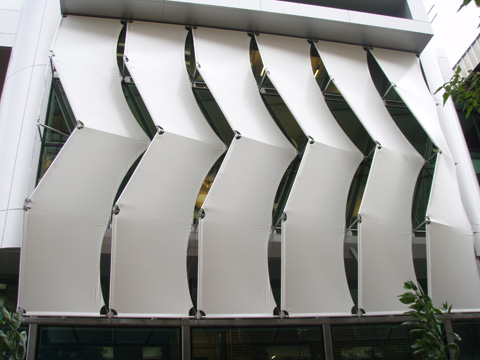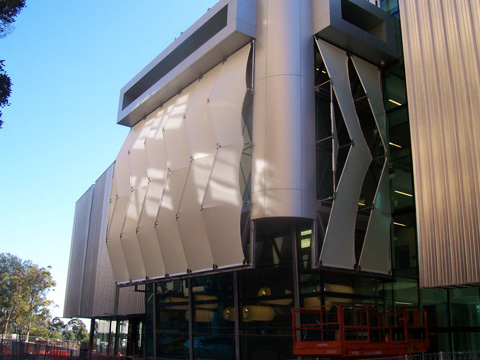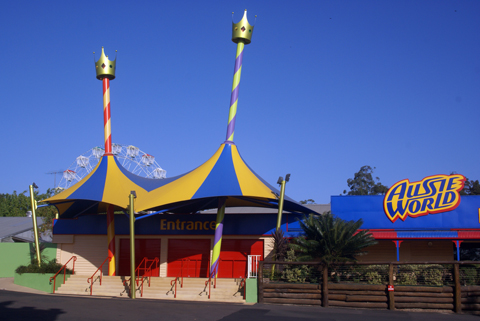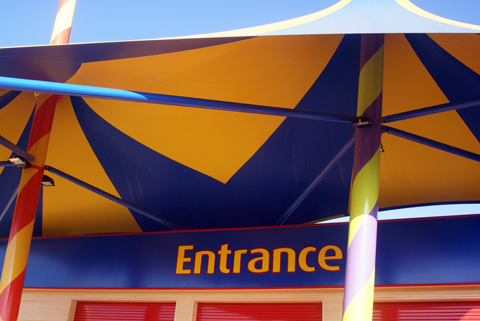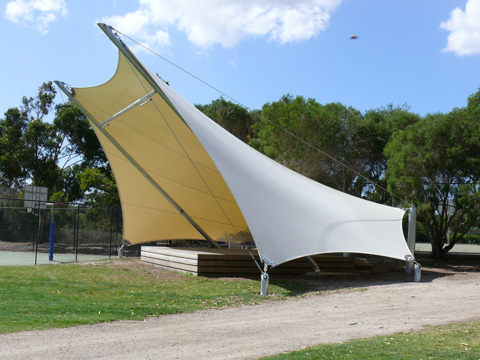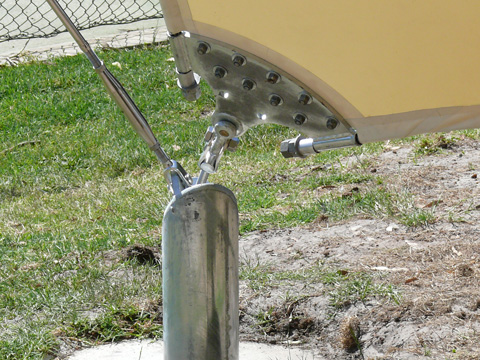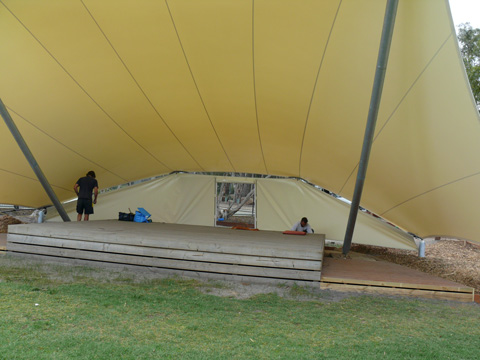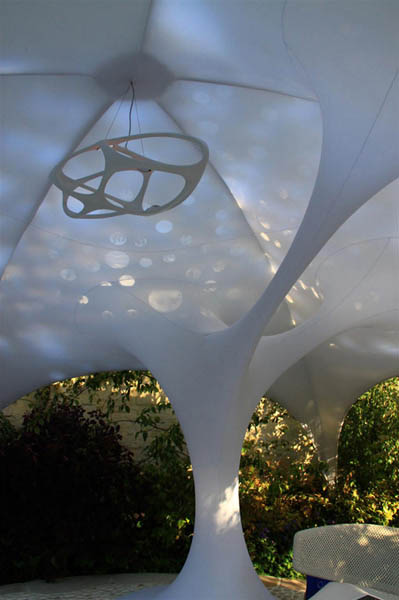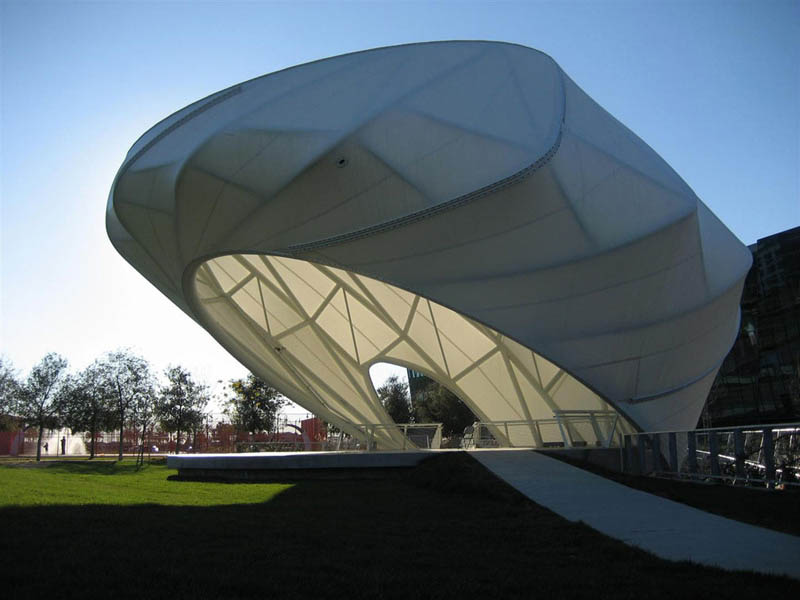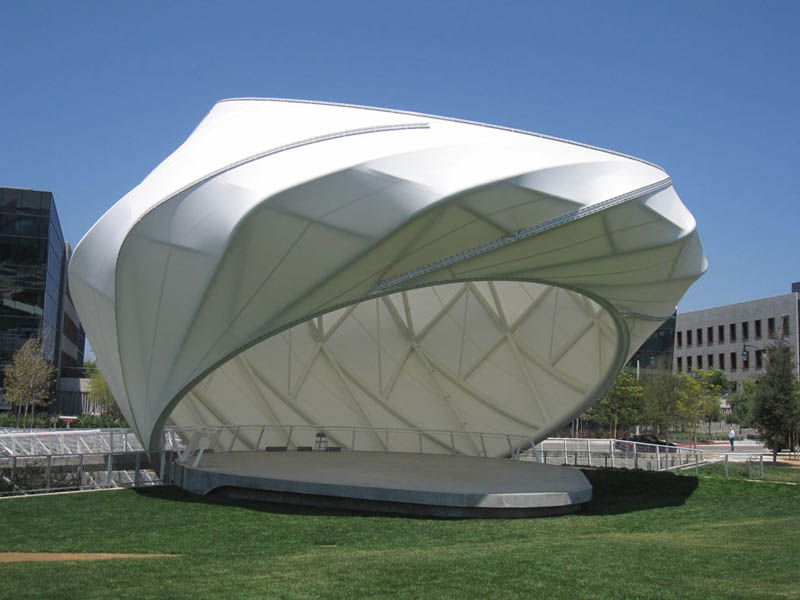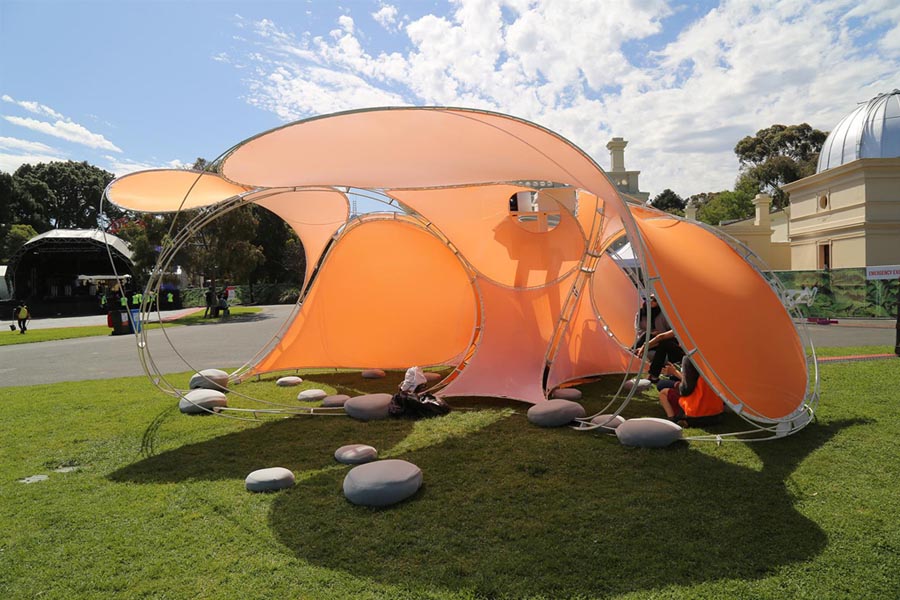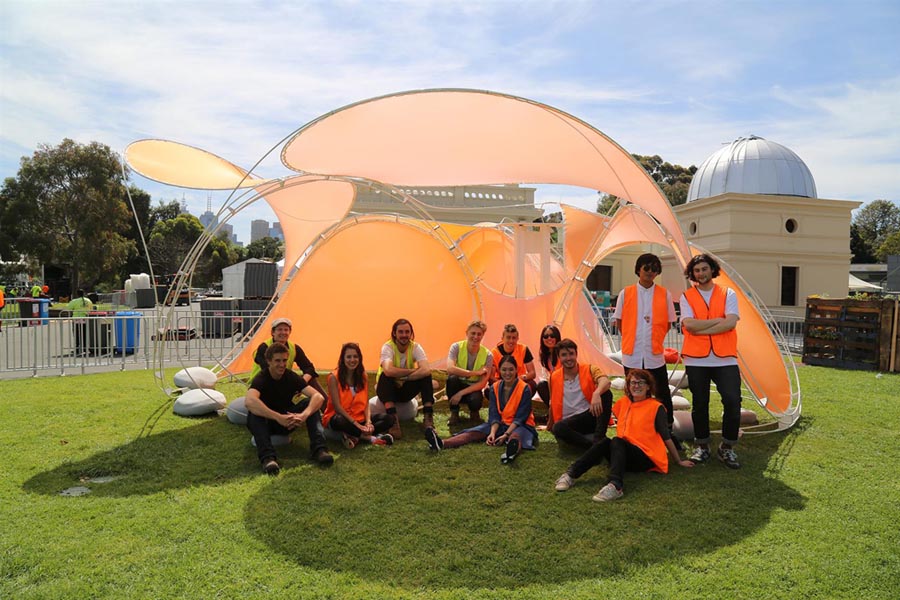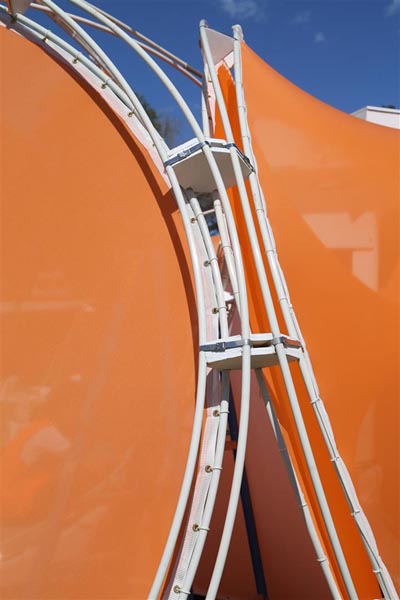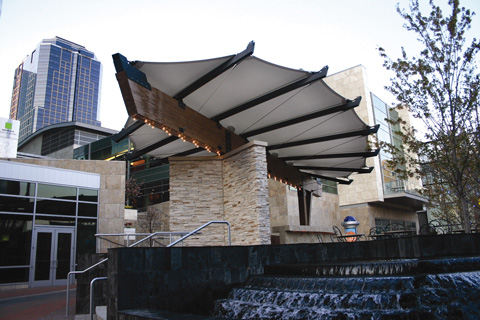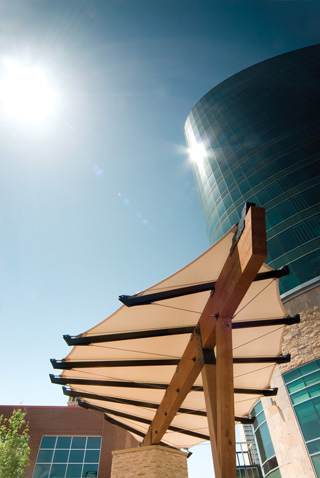 The following articles are in random order:
Project: Yatala Tank Cover
Entrant: MakMax Australia - Designer
Location: Fosters Australia - Cuthbert Road Yatala QLD 4207
Client: Foster's Australia
Struct. Eng.: MakMax Australia
Others: MakMax (Installation)
Builder: MakMax Australia
Fabricator: MakMax Australia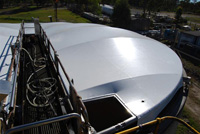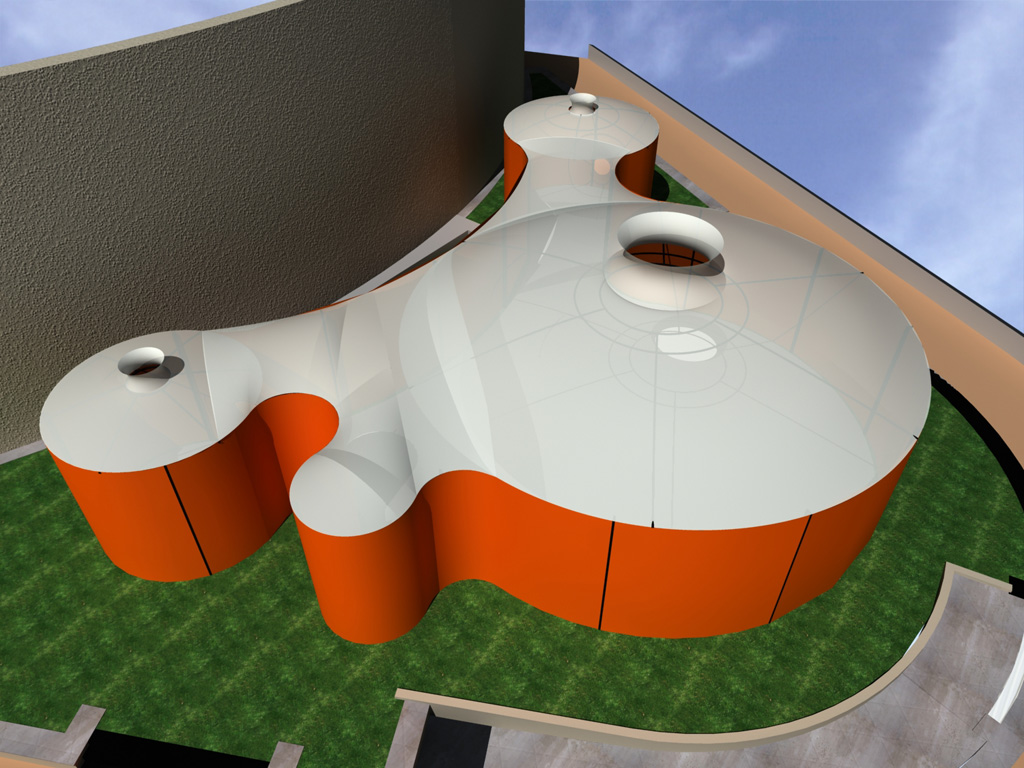 Melbourne International Arts Festival - The Clubhouse
Entrant: Tensys
Client: Melbourne International Arts Festival
Architect: Wood Marsh Architecture
Structural Engineer: Tensys
Specialist Consultant(s): Tensys
Builder: Melbourne International Arts Festival
Fabricator(s): Atkins Fabrications Pty Ltd,
Thornton Engineering Australia Pty Ltd - steelwork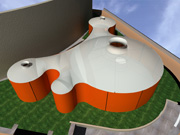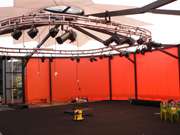 The Clubhouse
As part of the 2006 Melbourne International Arts Festival program, Artistic Director Kristy Edmunds has commissioned Melbourne's latest piece of urban architecture – The Clubhouse.
Designed by Melbourne-based architects Wood Marsh and engineered and project managed by Tensys, The Clubhouse will be temporarily located on the Upper Terrace of Hamer Hall at the Arts Centre throughout the Festival from Thursday 12 October.
60 Margaret Street
Credits - Entered by MakMax
Category: Tension structures - (coated fabrics) less than 500sqm
Client: W. Eggerking & Co Pty Ltd
Engineer: Tensys, Peter Lim
Fabric: Hiraoka 212-II SAC
Date completed: 21 February 2012
Address: 60 Margaret Street, Sydney NSW 2000
Size: 600sqm
Steel Supplier: Steelman
Fabric Supplier: Hiraoka Australia
Installer: Sydrig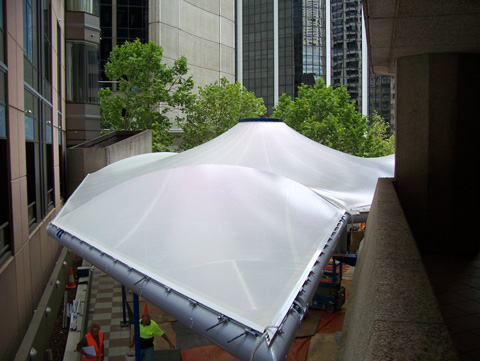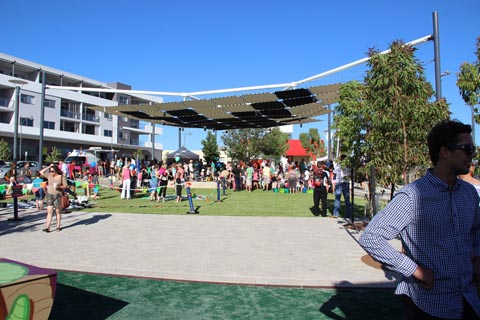 This project was entered in the 2013 LSAA Design Awards (Small Structures) by Fabritecture
Cockburn Town Square

Location: Cockburn Town Centre

Client: Phase 3 Landscapes

Completion Date: February 2013
Fabritecture delivered the design and installation of a customized fabric structure that echoed the vibrant community tapestry of Cockburn in Western Australia.
In line with the project brief, Fabritecture utilised the design inspiration of a multi faceted community and its lifestyle needs.
The finished fabric structure provides an iconic and unique landmark - a welcome addition to the tapestry of community life.
Canteen Canopy Extension
SEMF Pty Ltd (Architect / Engineer)
Location: Ringwood, Victoria. Completed: 31 July 2016
Client: Aquinas College
Team: SEMF, SEMF, Walsh Industries (Steel), Horizon Sailmakers (Membrane & cables)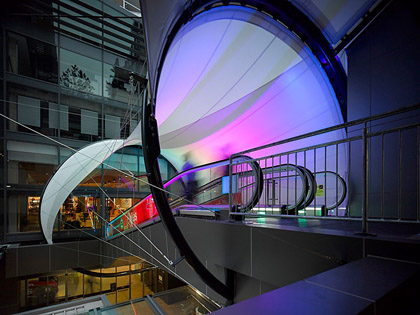 Award of Excellence, LSAA 2018 Design Awards Cat 1 Small Structures
Application of Project
Retail Development Travelator Canopy
Project Description
As part of Ryde Shopping Centre upgrade with a new major first floor supermarket tenant, a new travelator was installed linking two existing structures; the main shopping centre and the shopping centre car park.
The canopy protects the travelator users from adverse weather.
The canopy is stretched between two large steel rings attached to the building facades and provides an interesting screen for coloured LED projections.