SKIPPS SHADE STRUCTURE - St Kilda, Victoria
APPLICATION OF PROJECT:
To provide a retractable shade structure to an existing exposed school quadrangle courtyard that offered flexibility to a highly utilized space. Without detracting from the existing heritage school built in 1873 and working with a 1970's addition, the project needed to remain respectful of the surrounds whilst providing a vibrant new design proposition and considered functionality. The brief was to provide shade and weather protection to a large external quadrangle, central to major school operations, assemblies, concerts, play area and general shelter.
PROJECT DESCRIPTION:
Carefully inserted into the existing courtyard, the new structure engages with the existing conditions on a number of levels. Spatially the area is now framed and defined yet remains light and open. The sense of space is not compromised yet is enhanced by a flexible shelter that can retract back to a simple steel butterfly shaped frame almost as if it has gently landed in the quadrangle.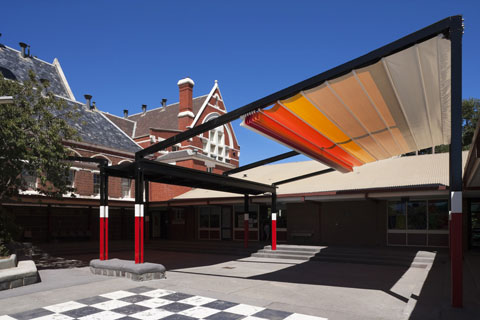 60 Margaret Street
Credits - Entered by MakMax
Category: Tension structures - (coated fabrics) less than 500sqm
Client: W. Eggerking & Co Pty Ltd
Engineer: Tensys, Peter Lim
Fabric: Hiraoka 212-II SAC
Date completed: 21 February 2012
Address: 60 Margaret Street, Sydney NSW 2000
Size: 600sqm
Steel Supplier: Steelman
Fabric Supplier: Hiraoka Australia
Installer: Sydrig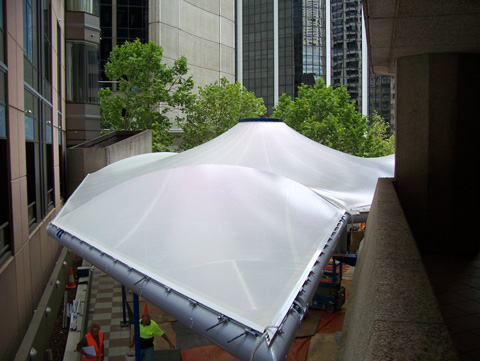 Small tensioned fabric or membrane structures are "defined" to have a surface area of about 250 square metres or less to correspond to this category in the LSAA Design Awards.
Applications may include "signature" entrances to buildings, small sheltered areas or storage coverings. Outdoor sound stages will benefit from a well designed sound shell to project the performance.
Here are a few examples: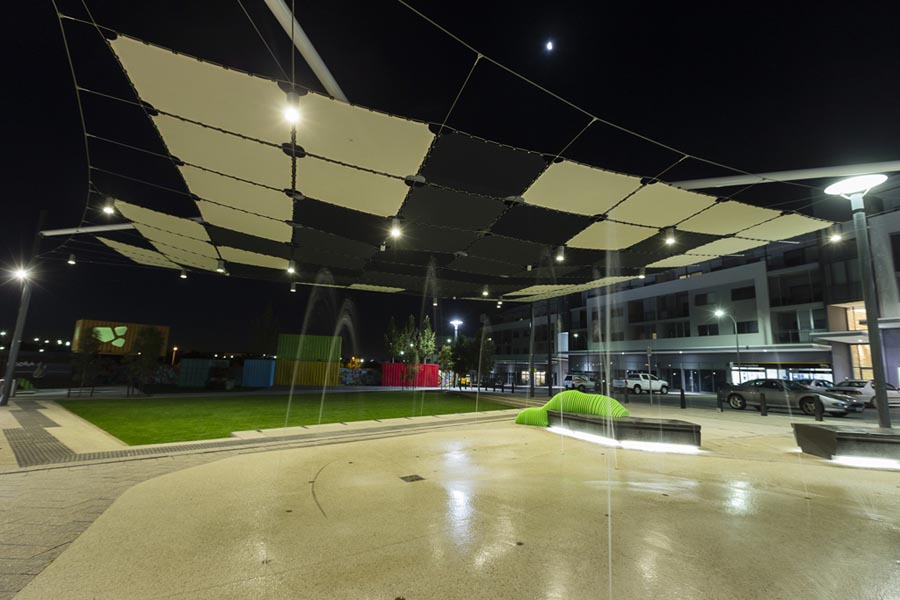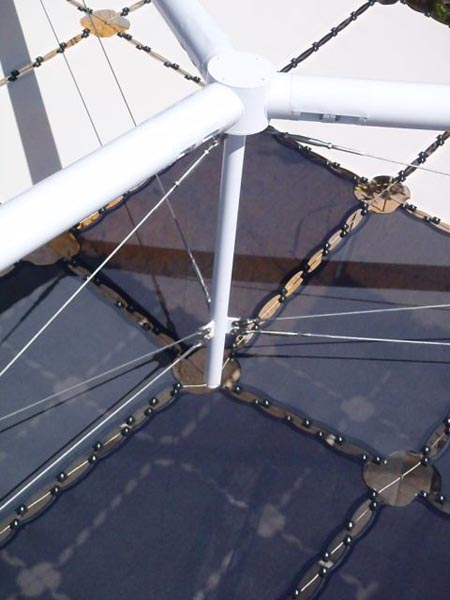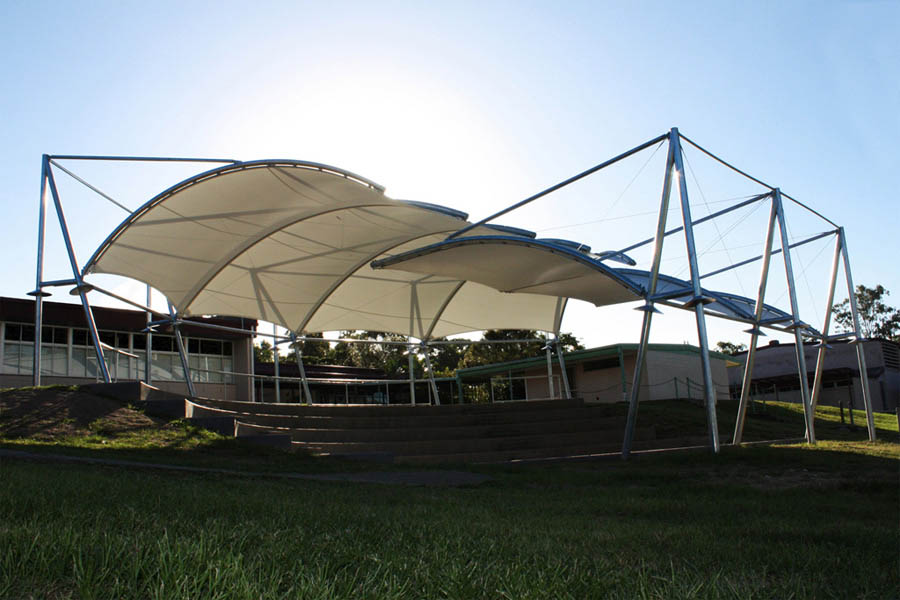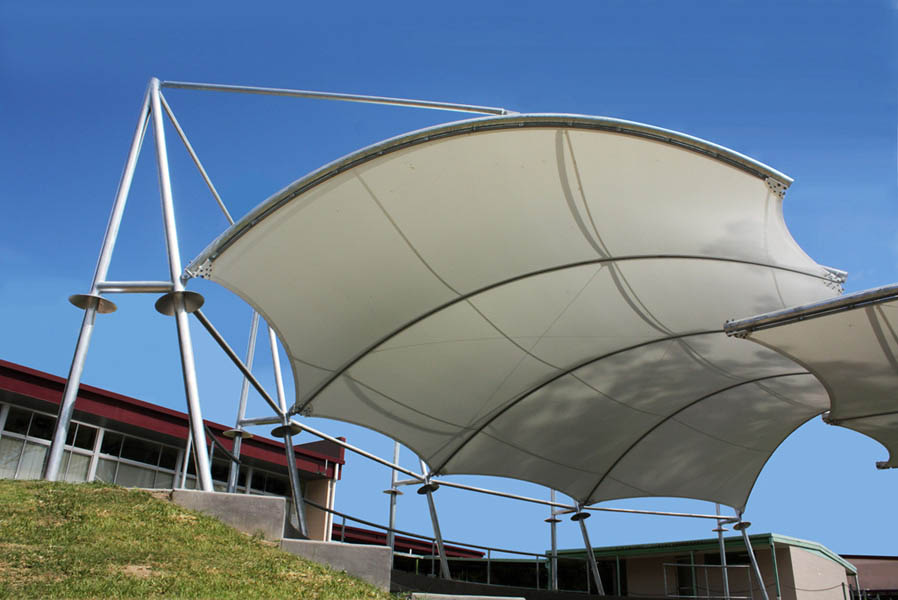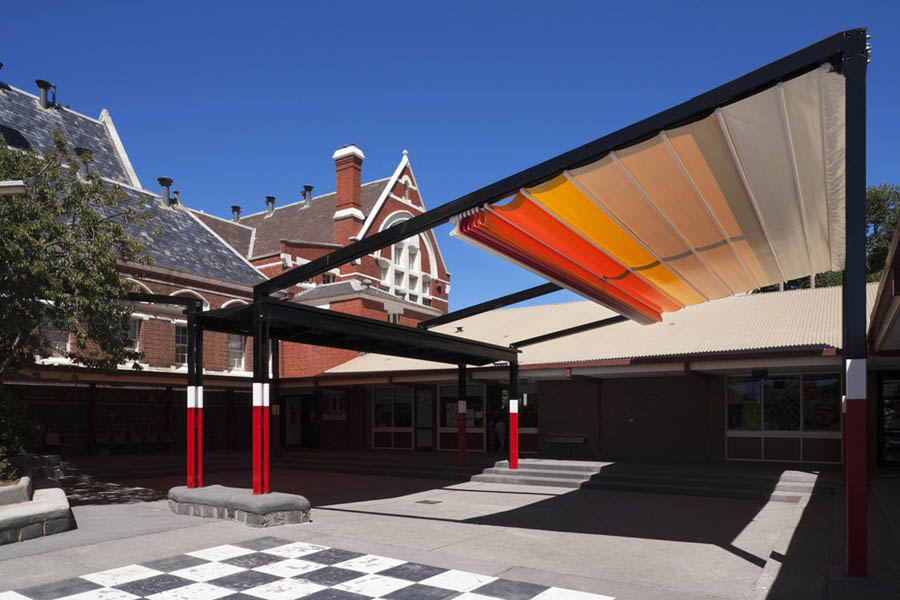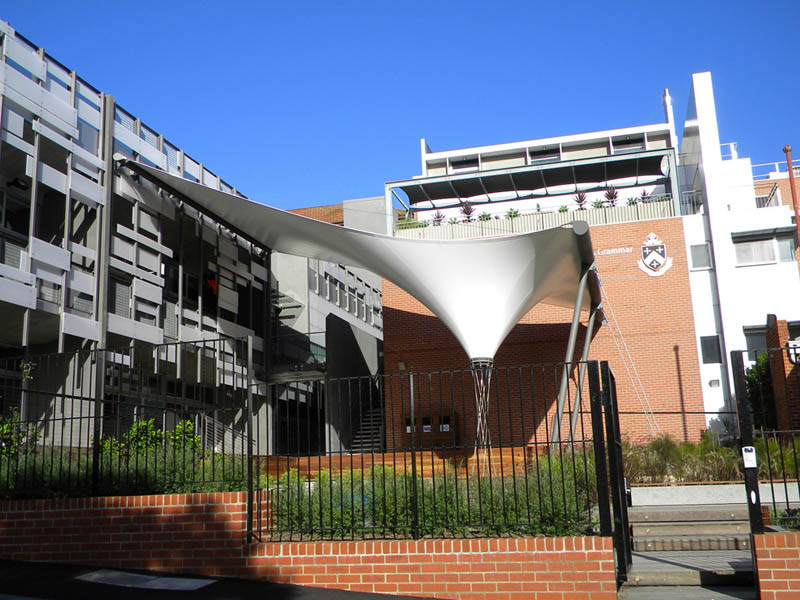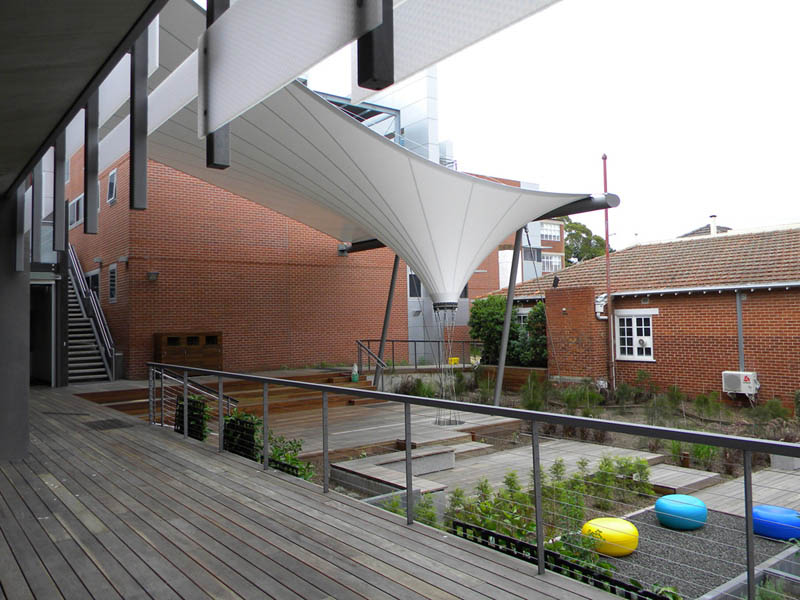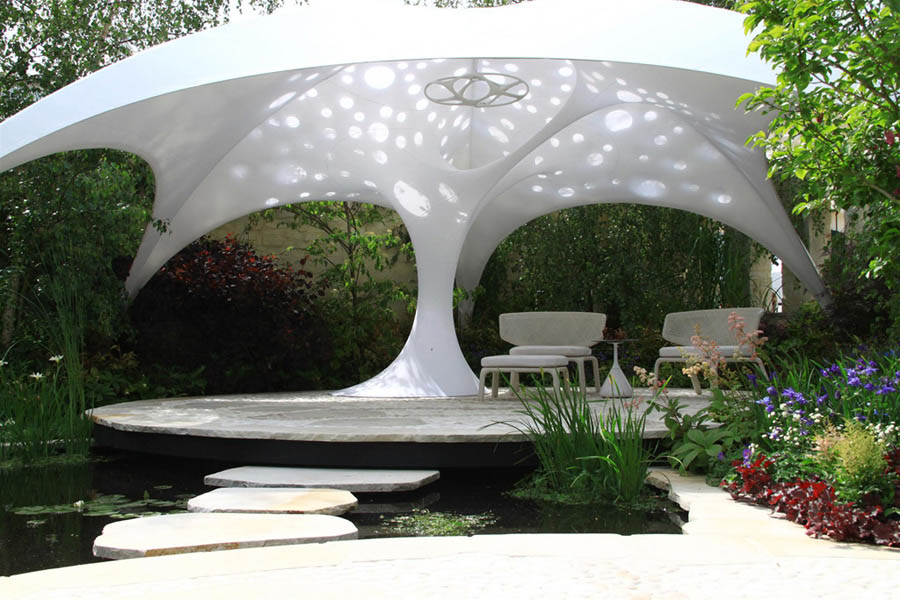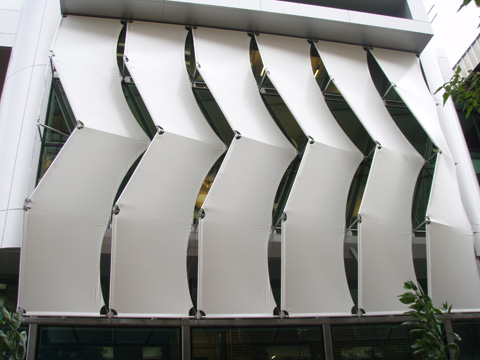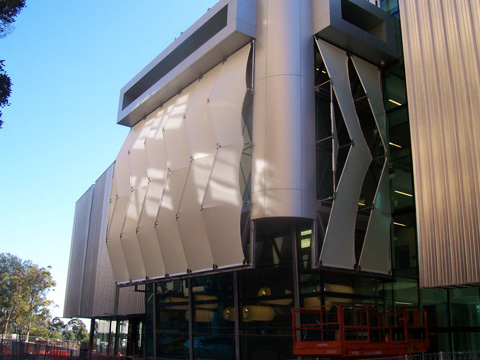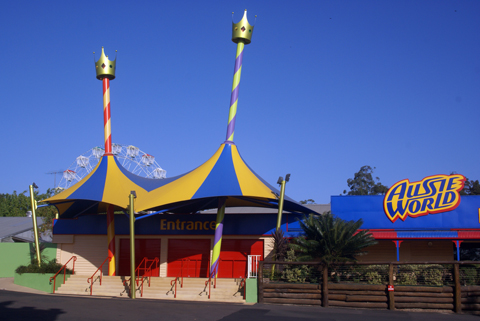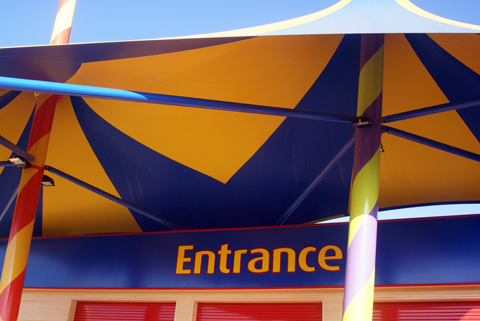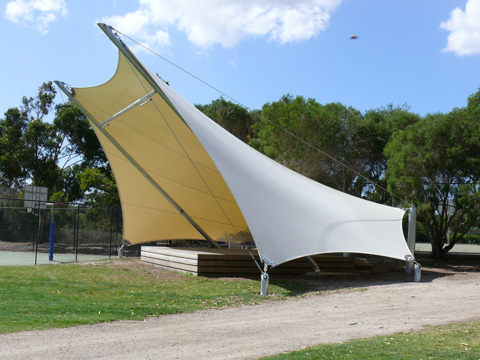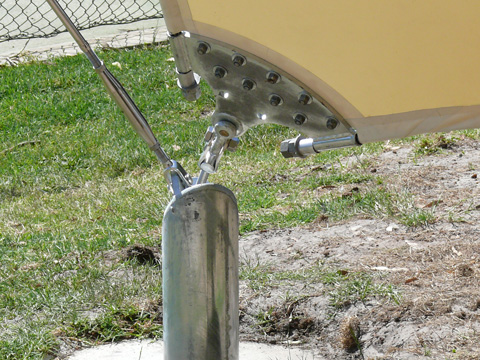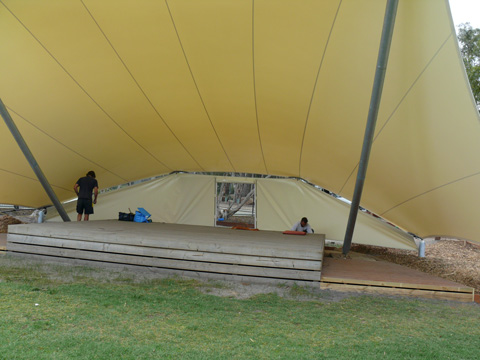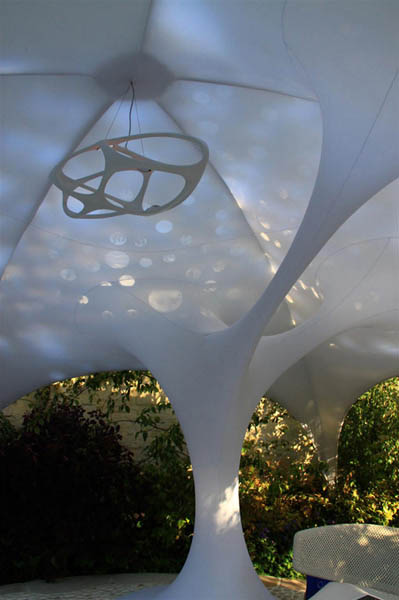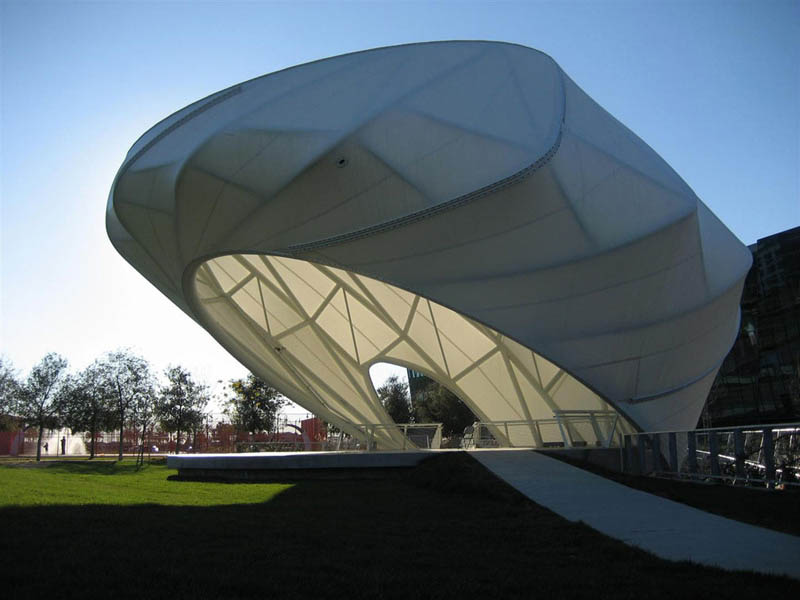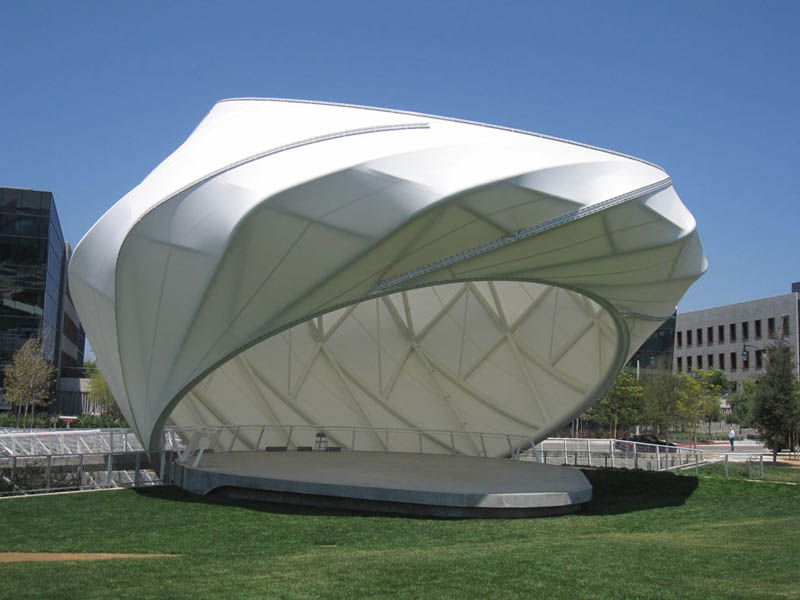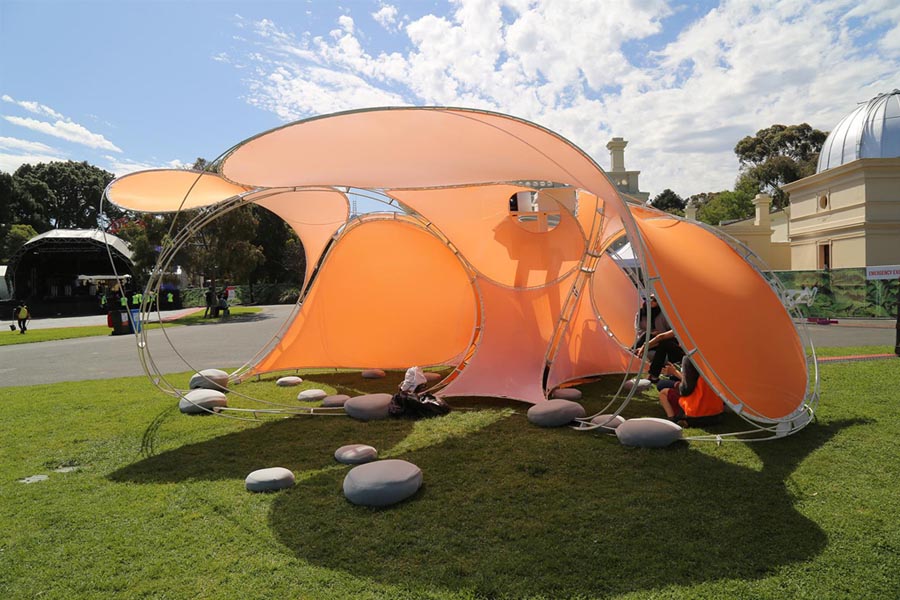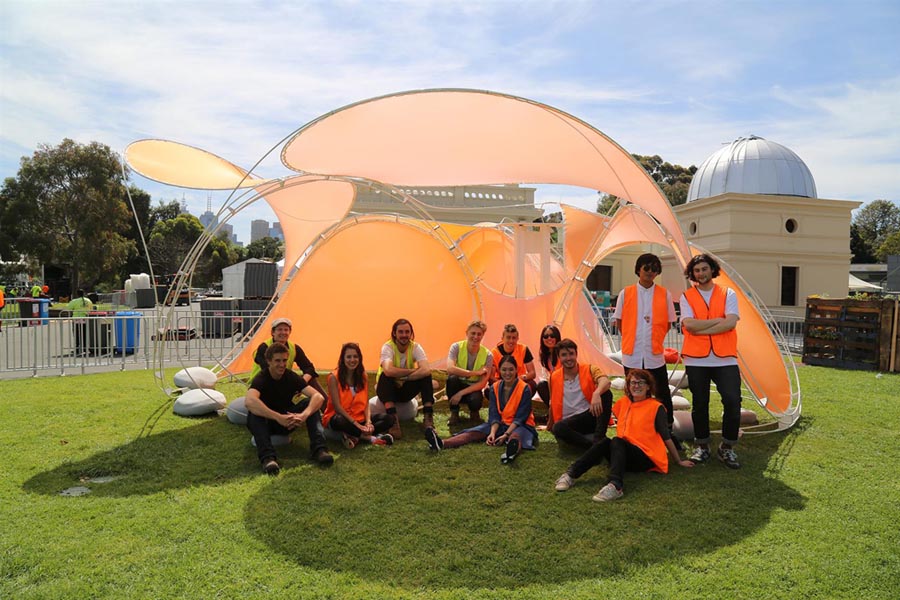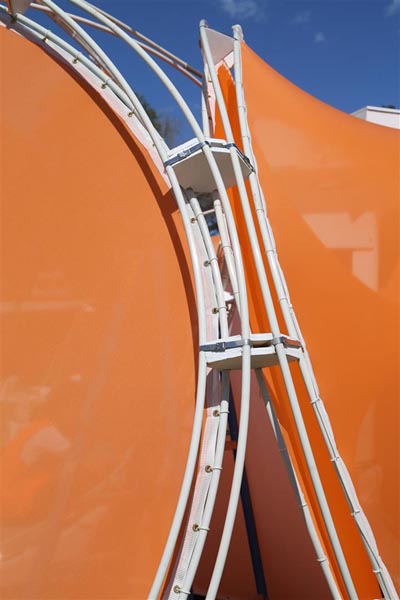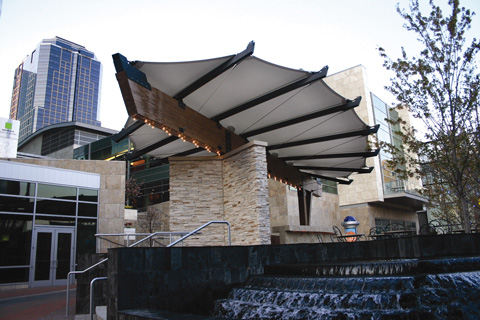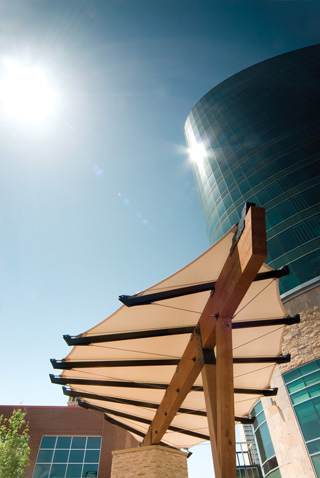 Canteen Canopy Extension
SEMF Pty Ltd (Architect / Engineer)
Location: Ringwood, Victoria. Completed: 31 July 2016
Client: Aquinas College
Team: SEMF, SEMF, Walsh Industries (Steel), Horizon Sailmakers (Membrane & cables)
Flemington Racecourse
Entrant: Taiyo Membrane Corp
Client: Victoria Racing Club
Architect: Taiyo Membrane Corporation
Structural Engineer: Xiang Du (TMC)
Fabricator(s): Taiyo Membrane Corp