Large fabric structures have generally been thought of as those that have a fabric surface area greater than 1000 square metres.
Often large projects will be made up of multiple panels of fabric whose boundaries are defined structurally and geometrically by straight or curved elements such as arches, edge beams and cables. The prestress forces from adjacent panels often counterbalance and the more efficient structures have a larger degree of symmetry and continuity such as a complete "bicycle wheel" for the roof a major sports stadium.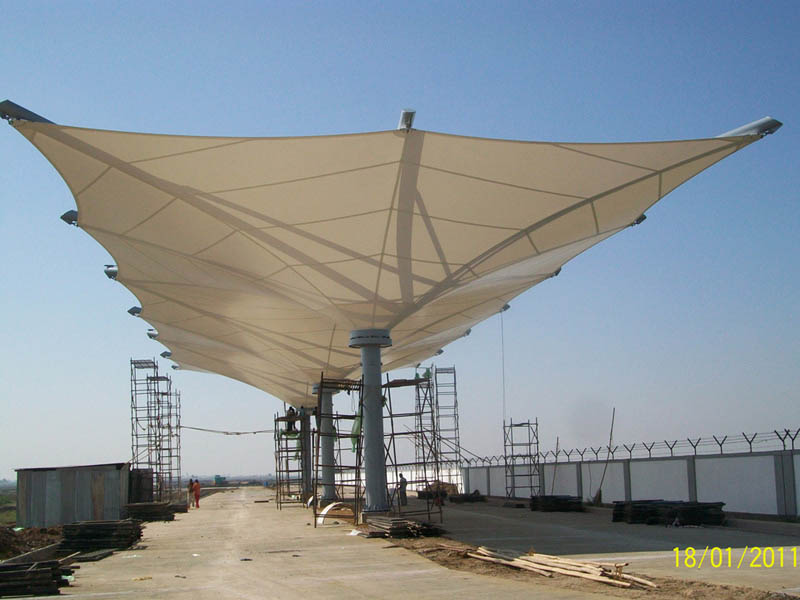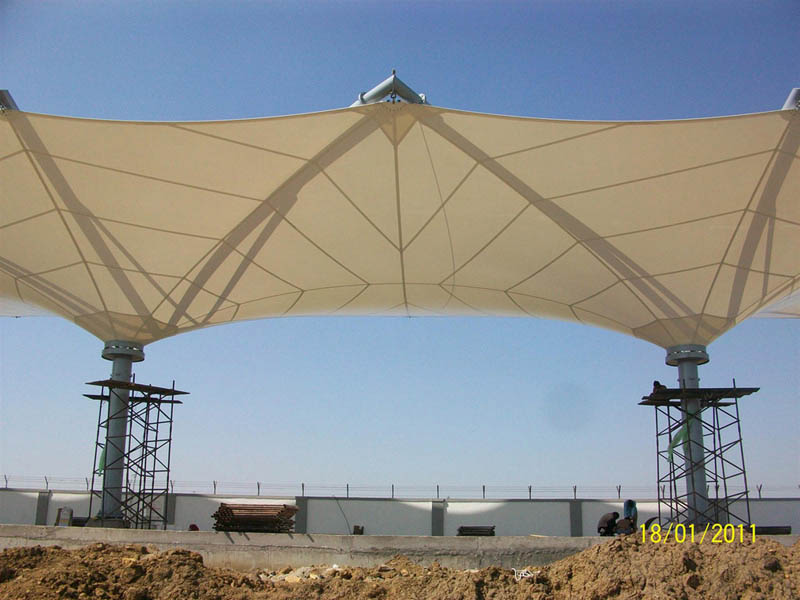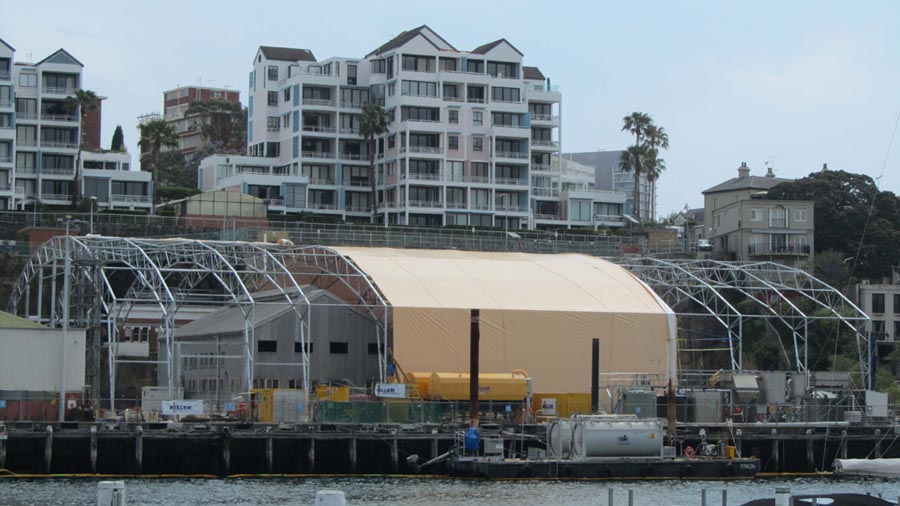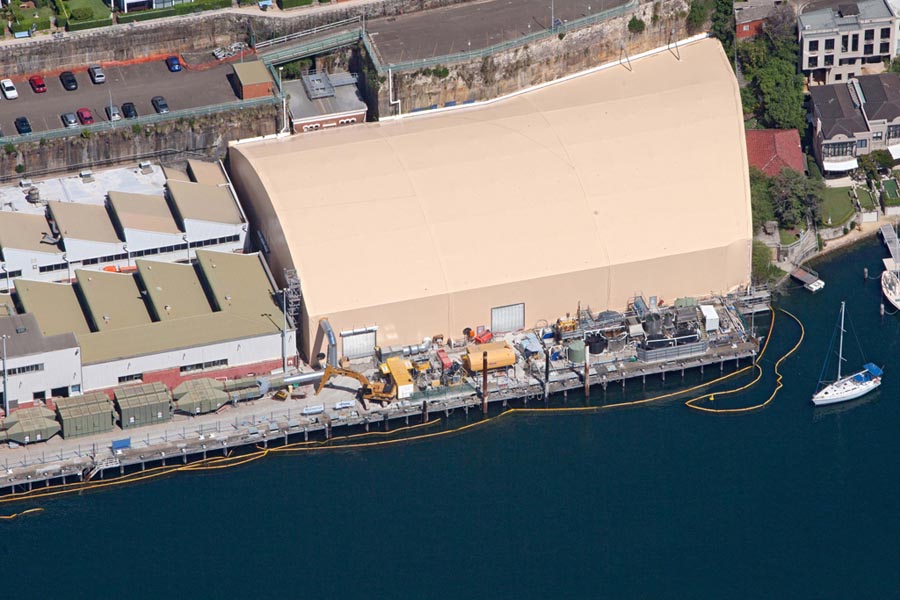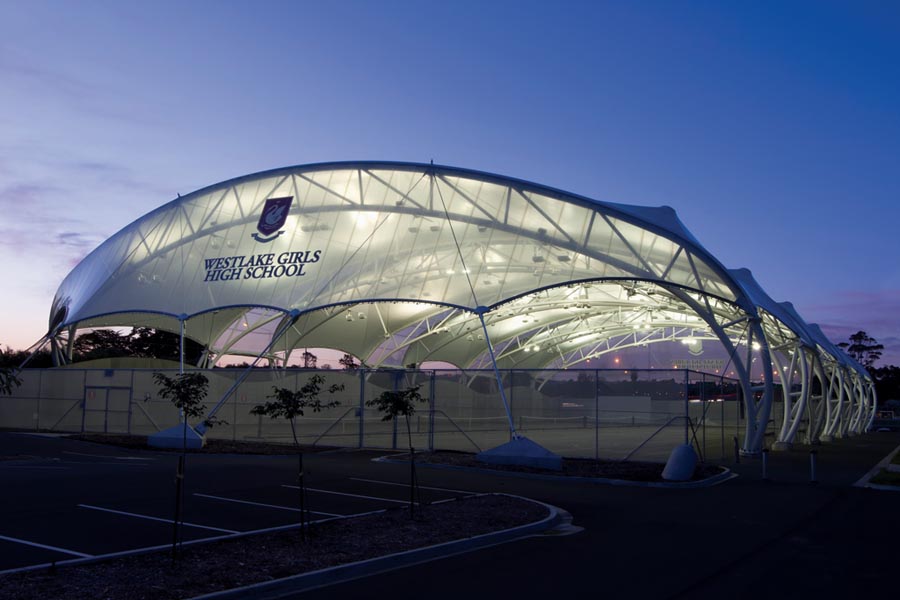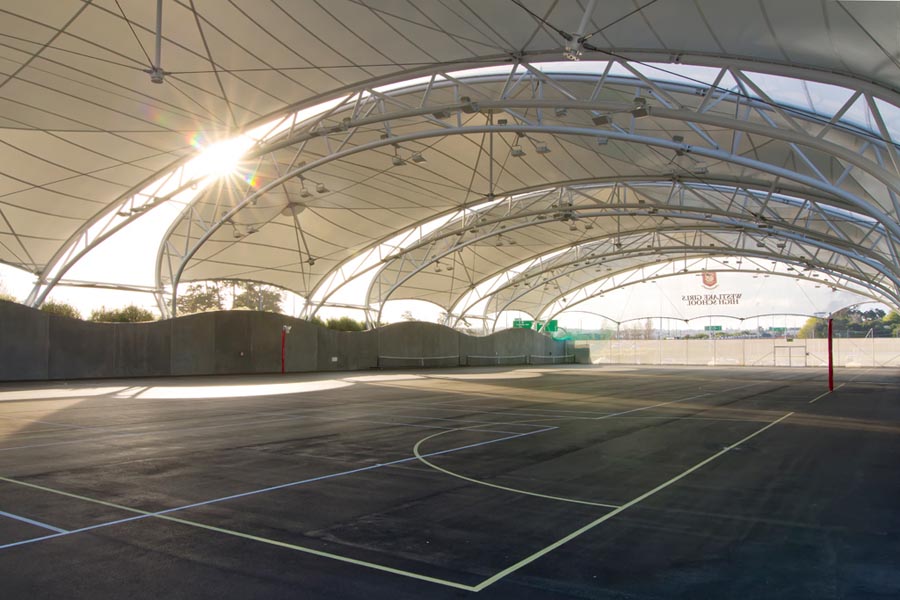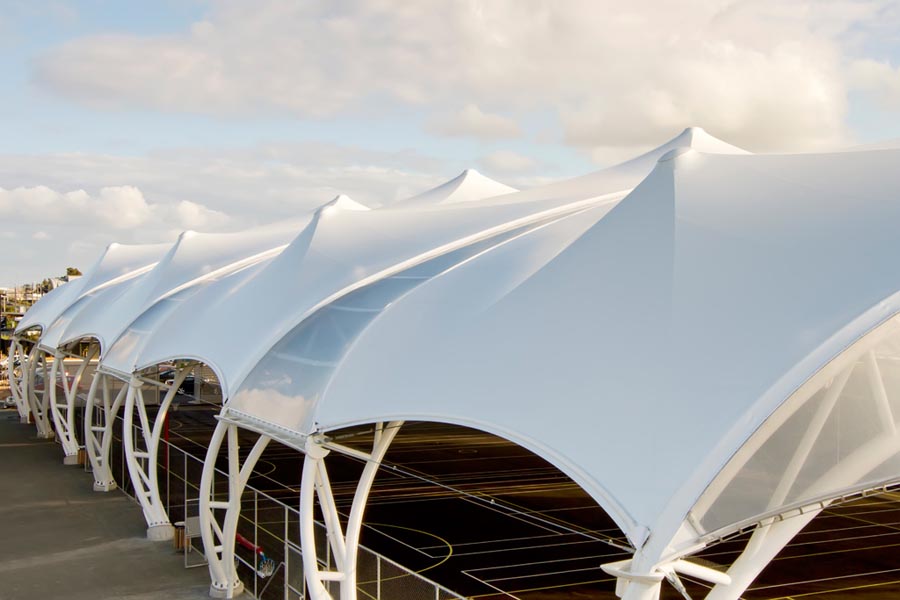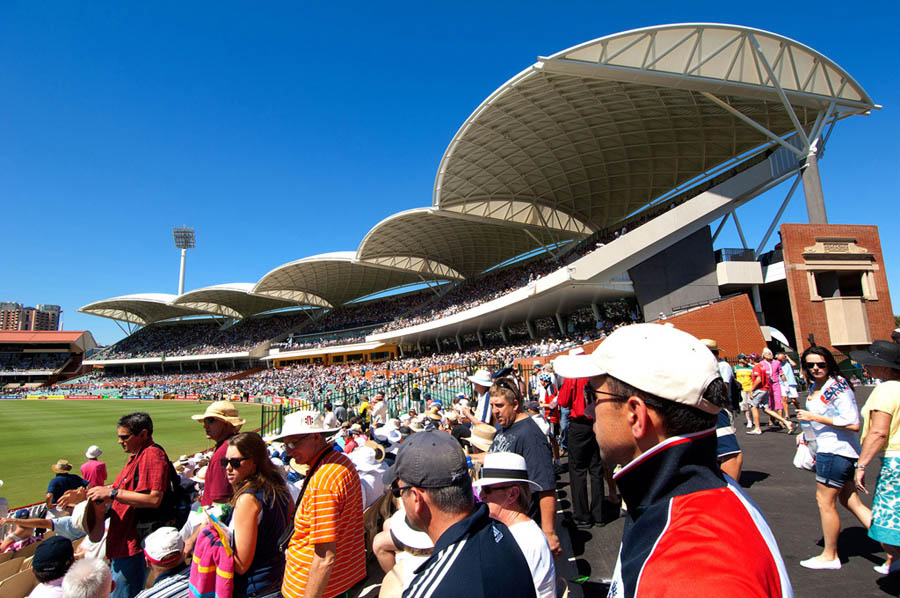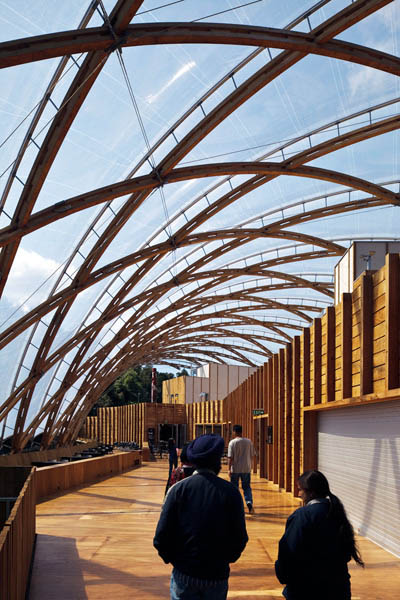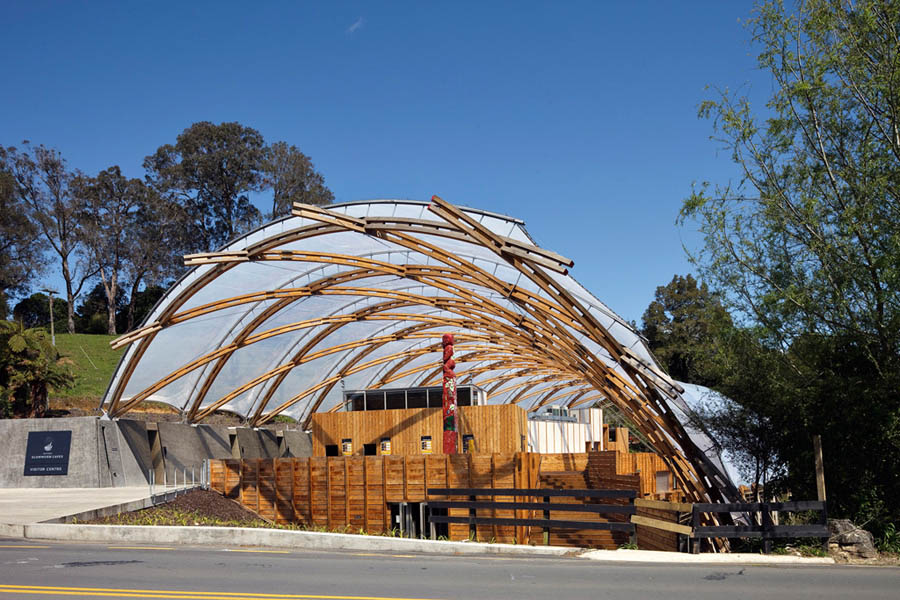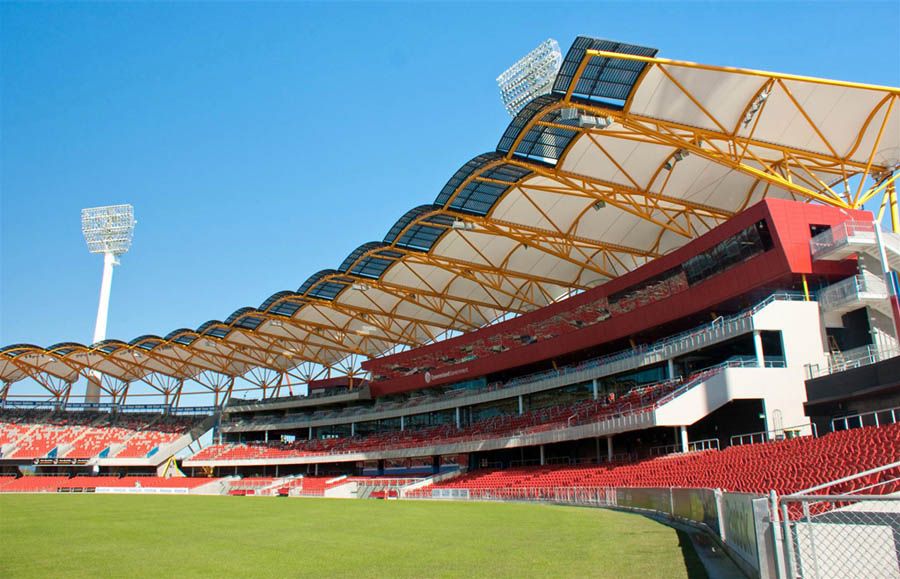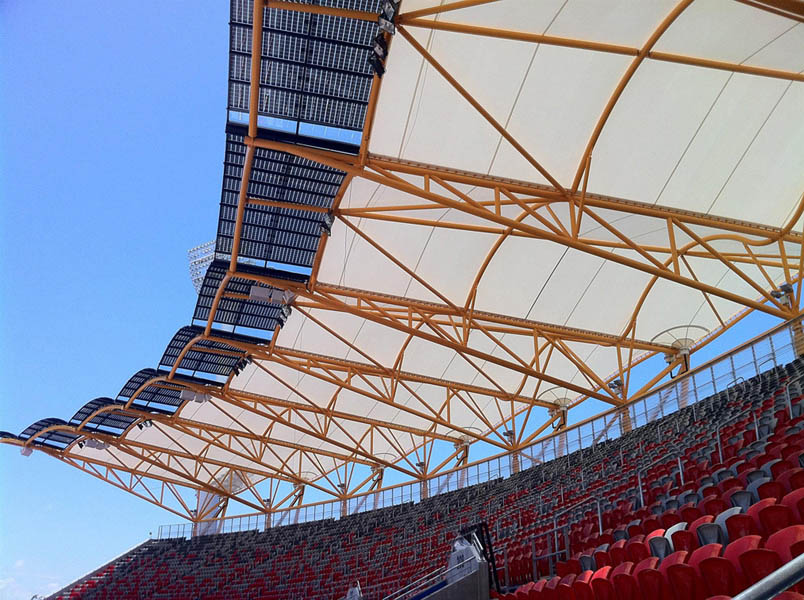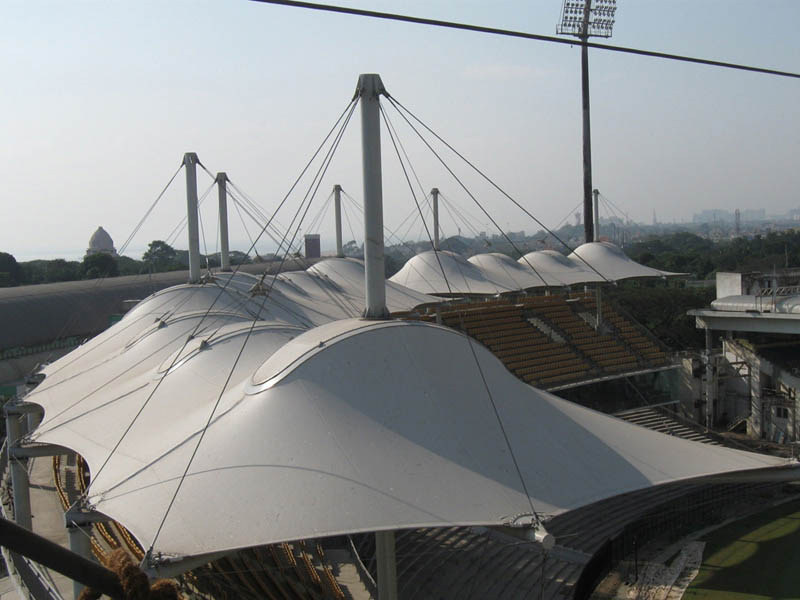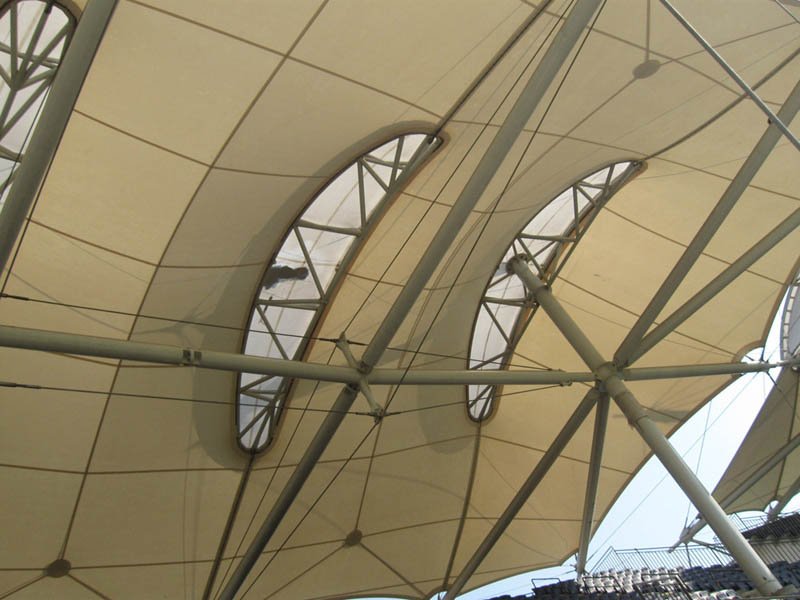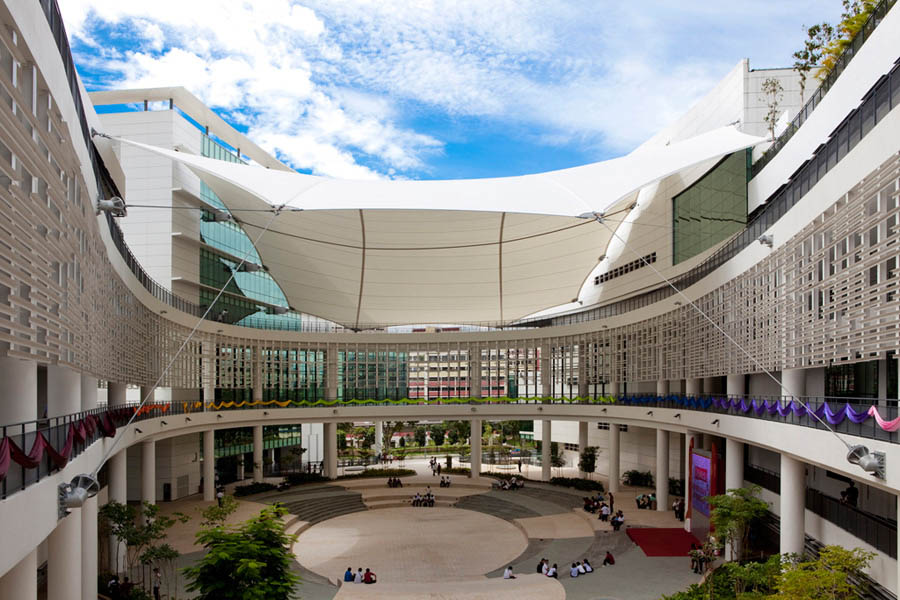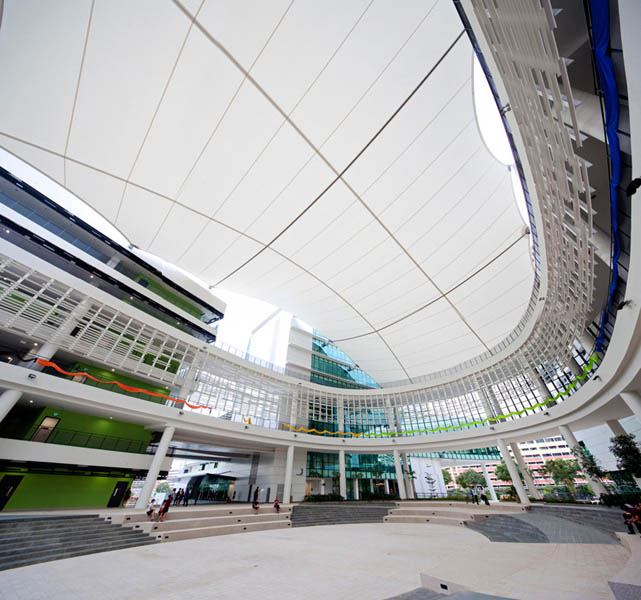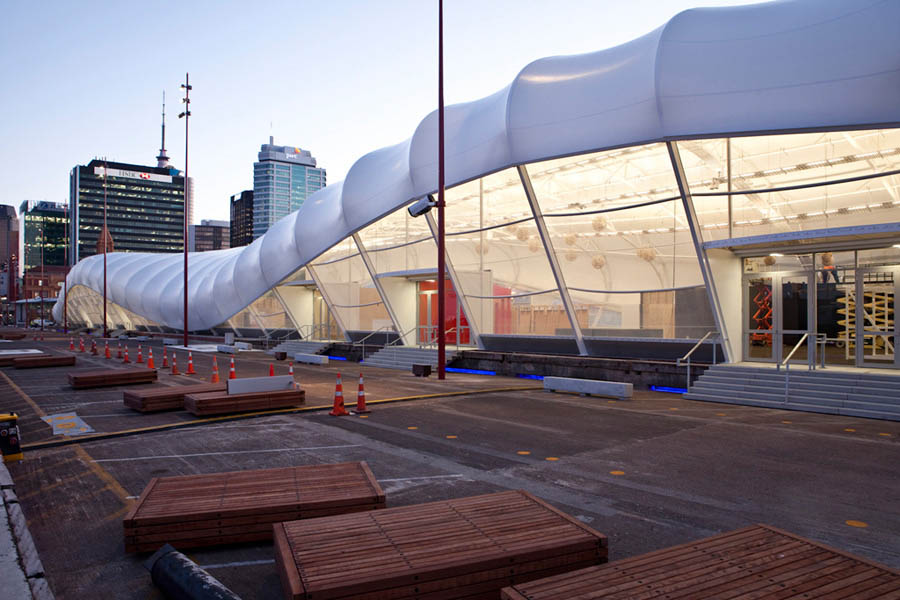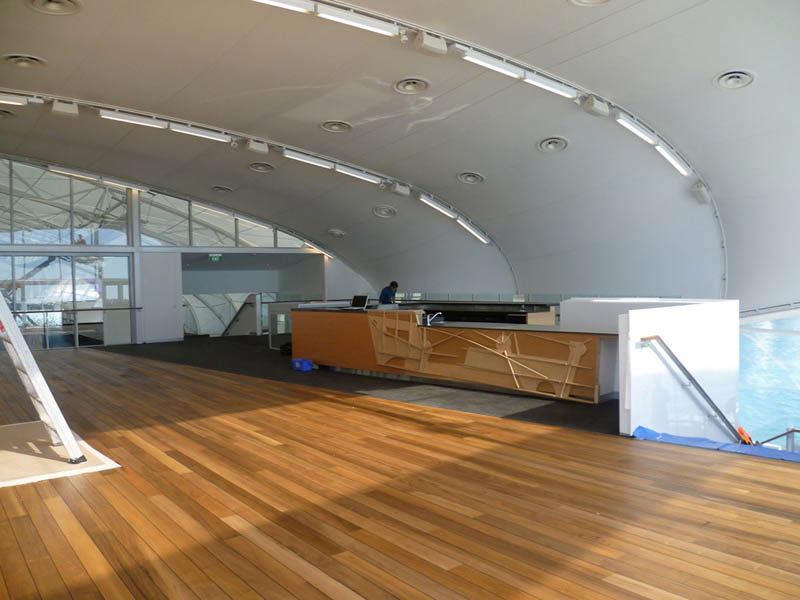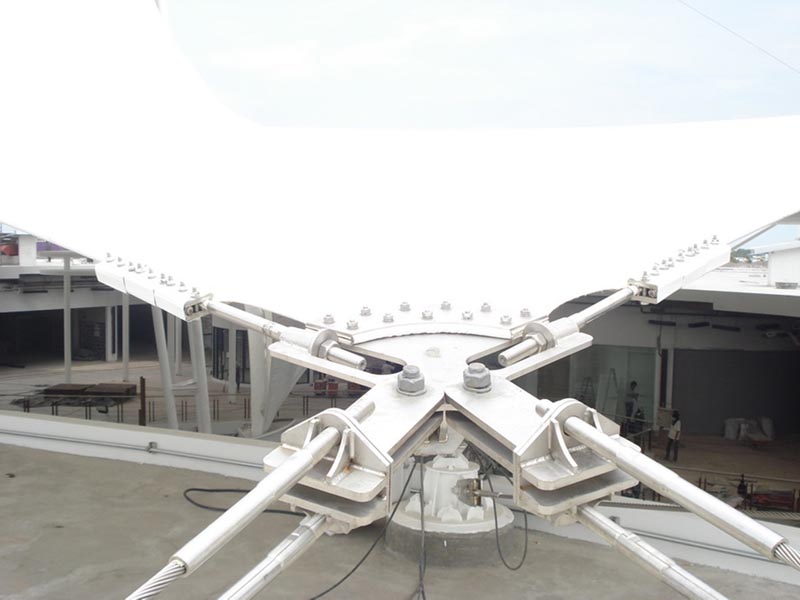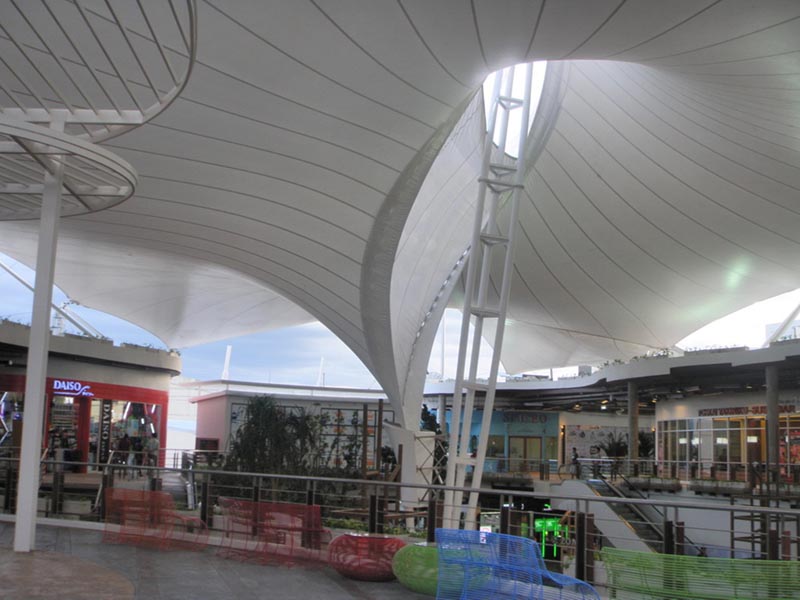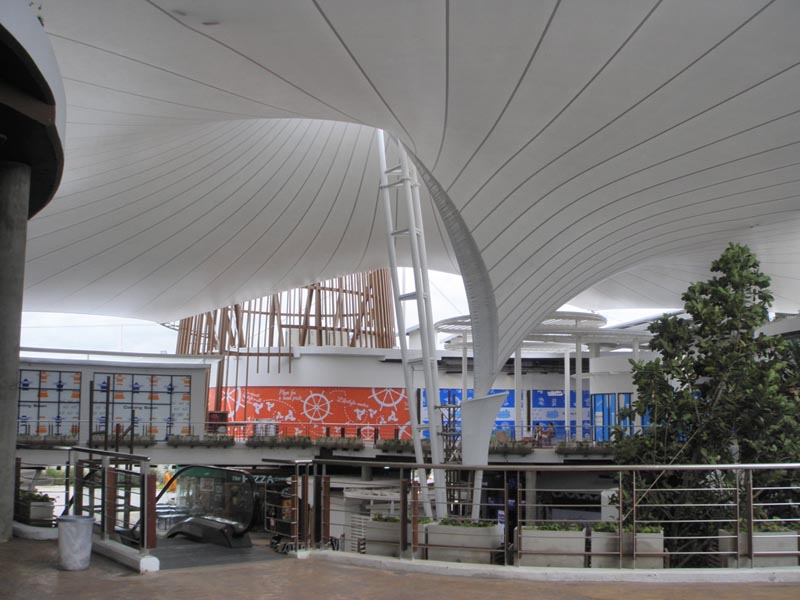 and some more projects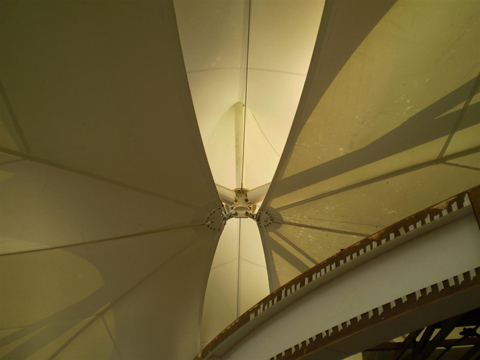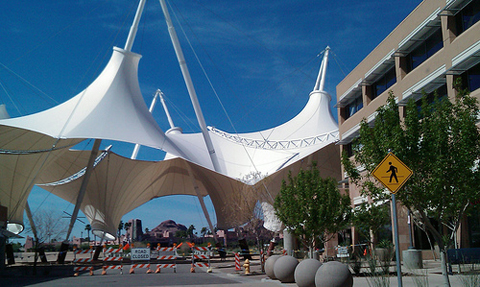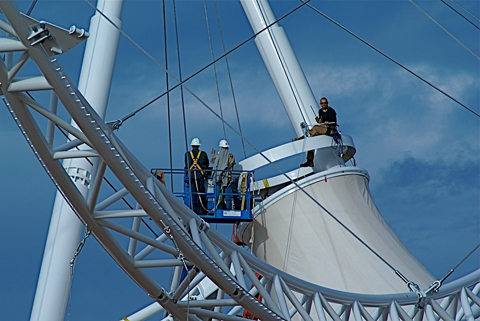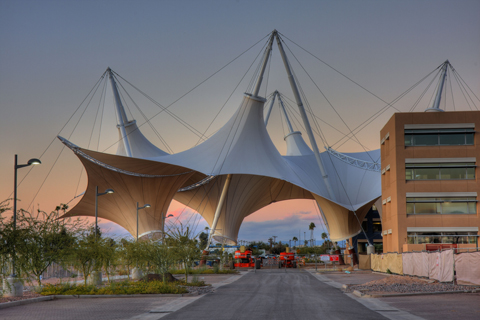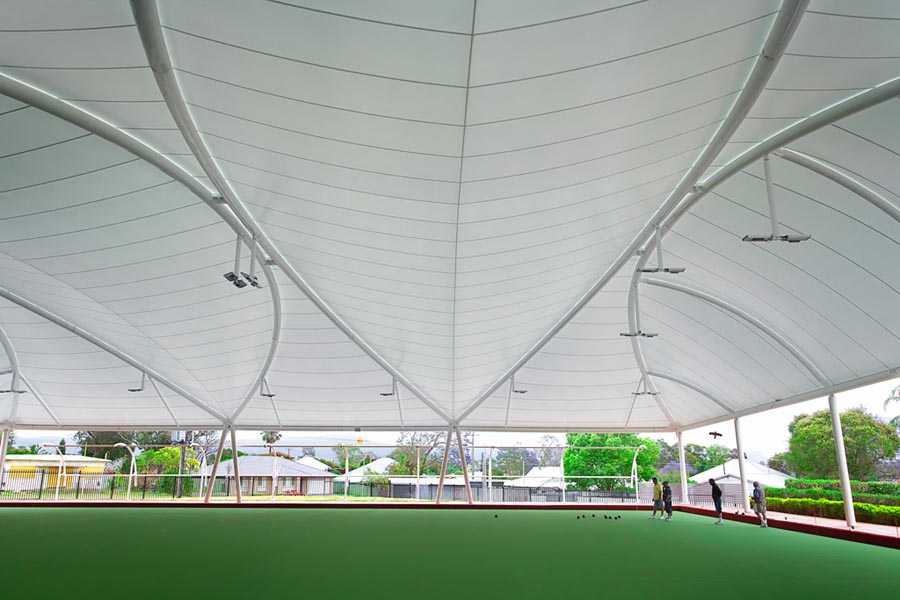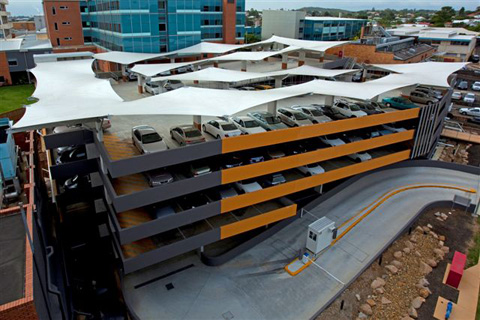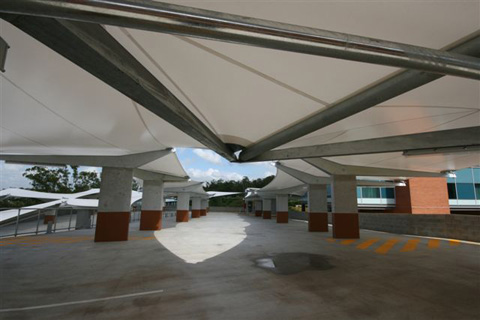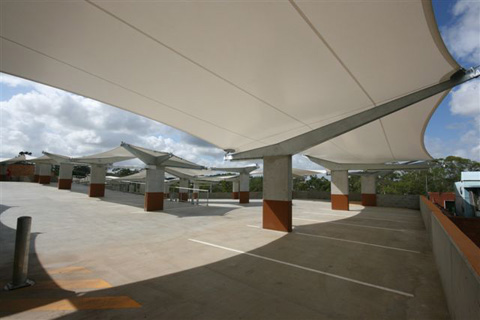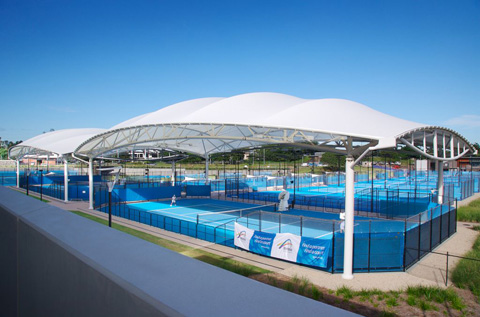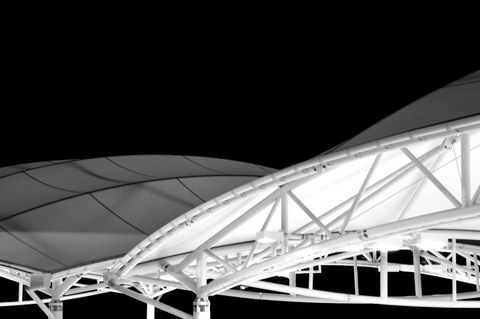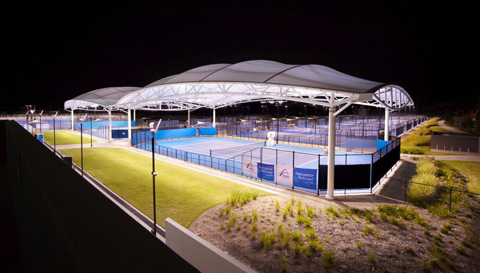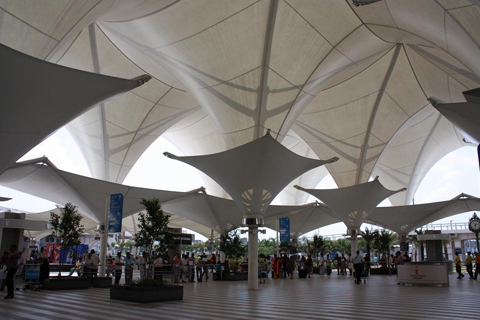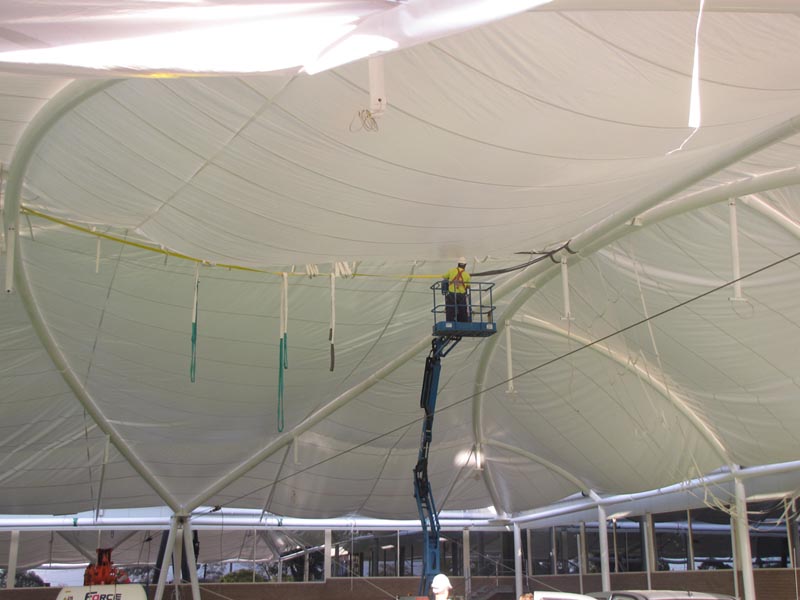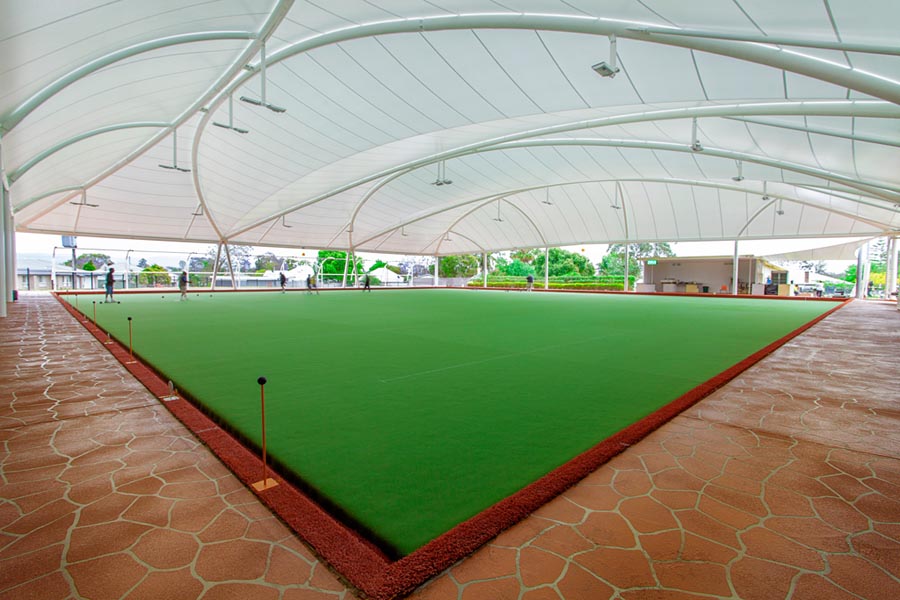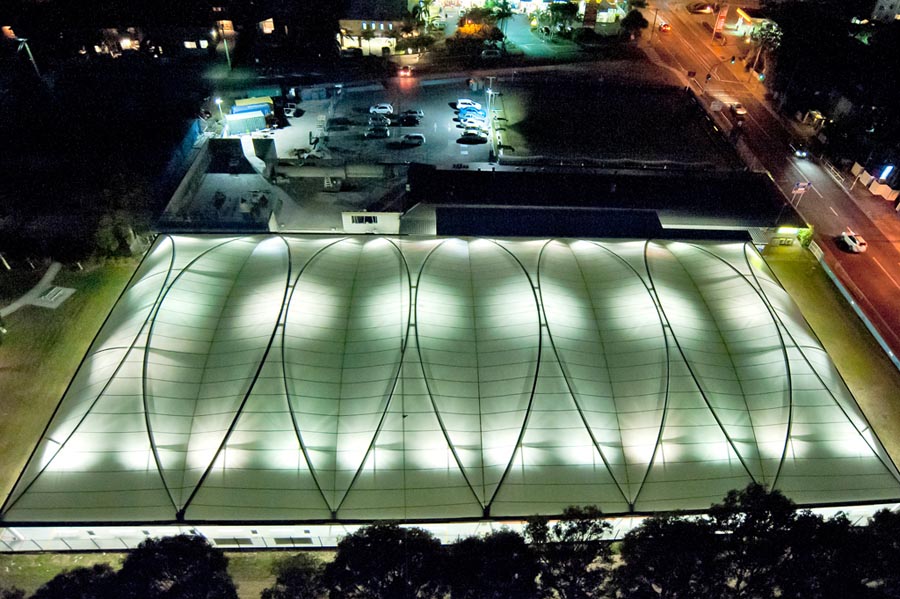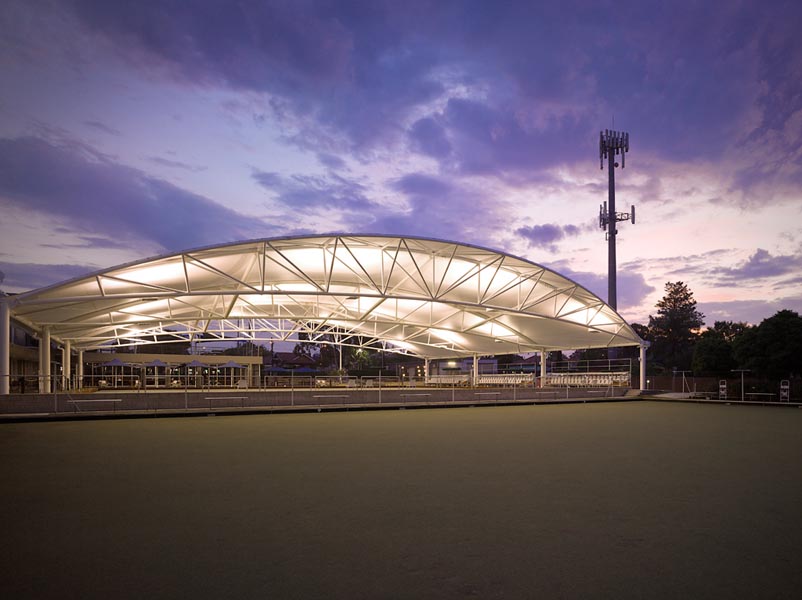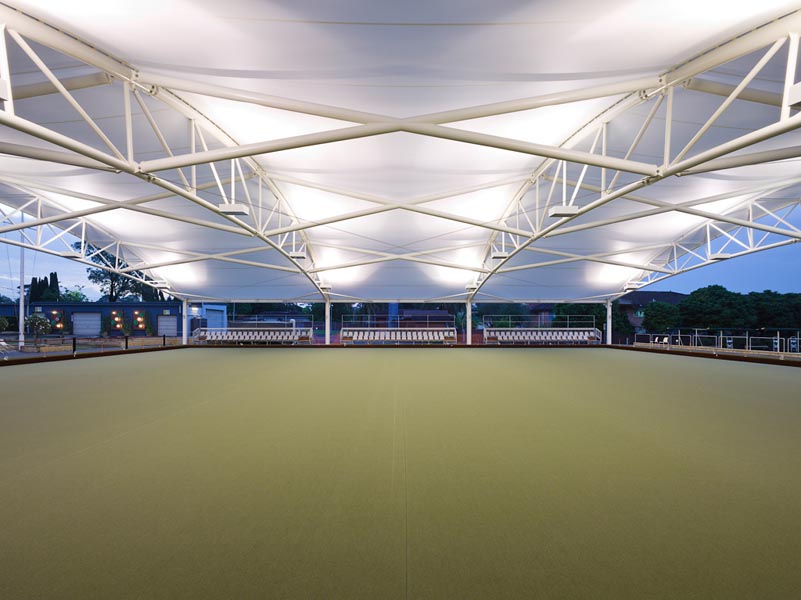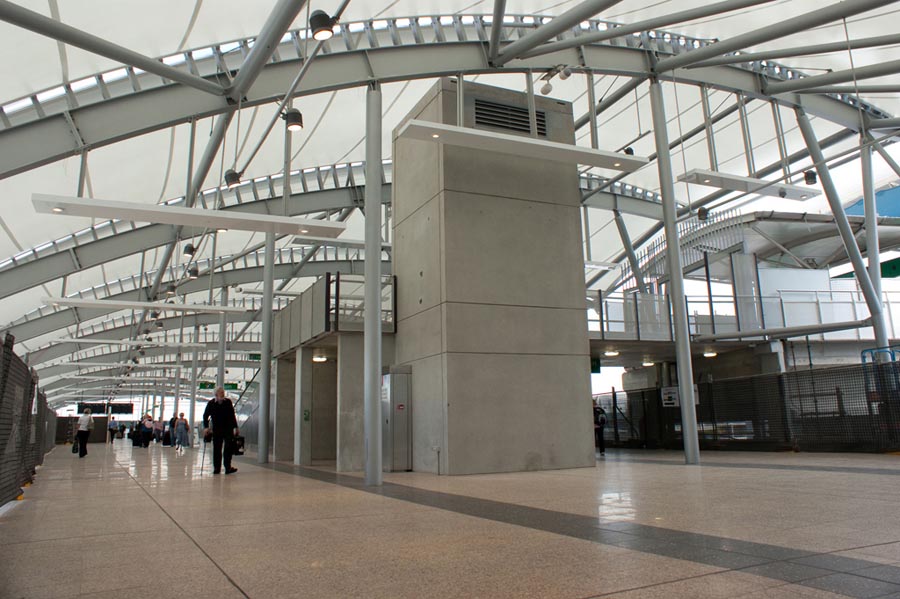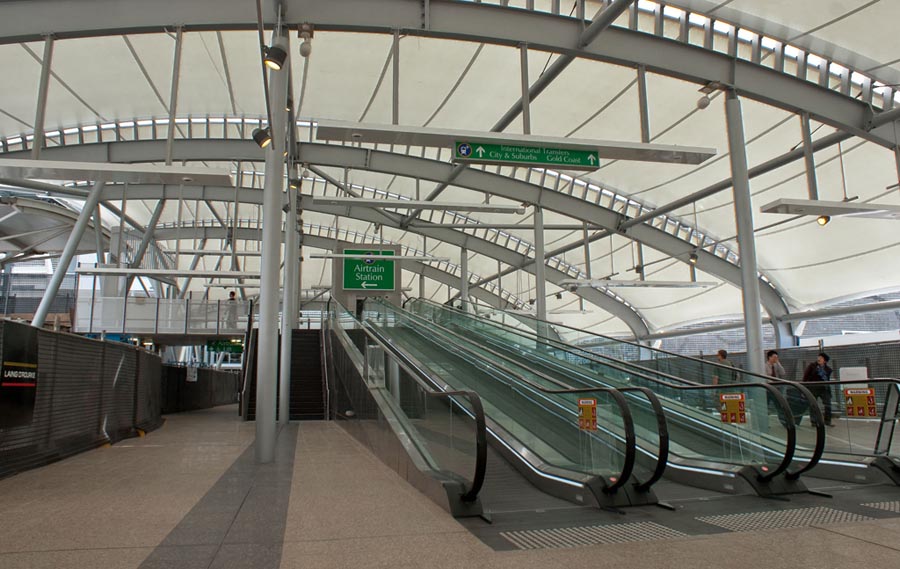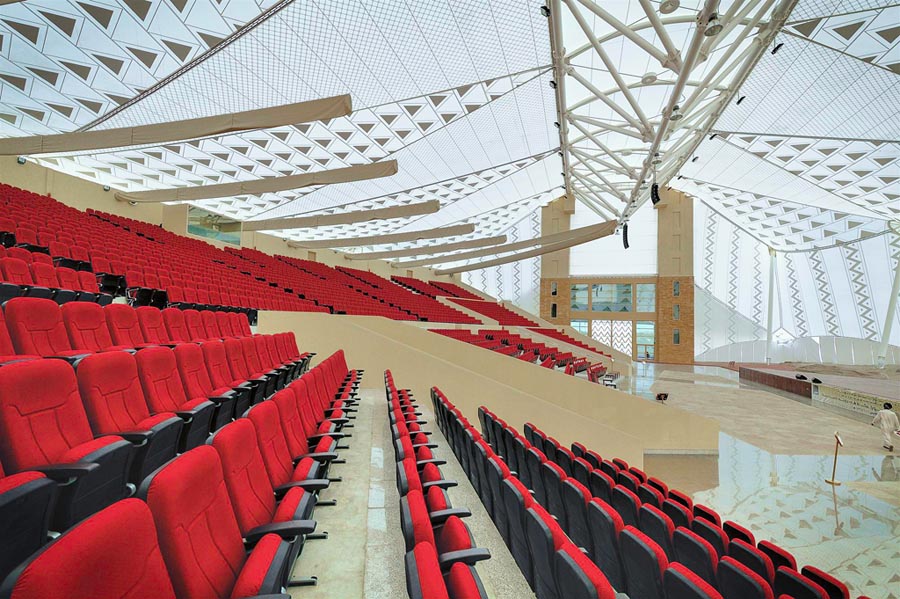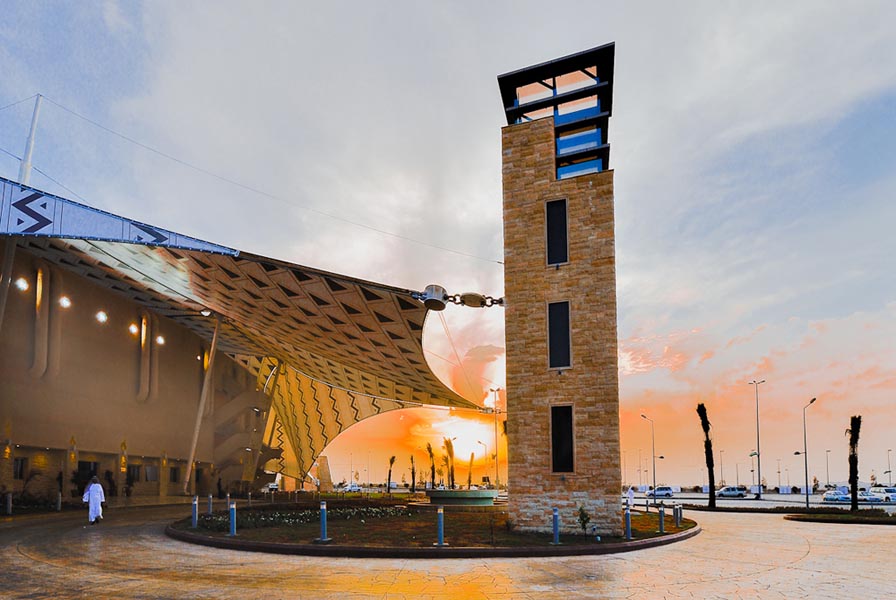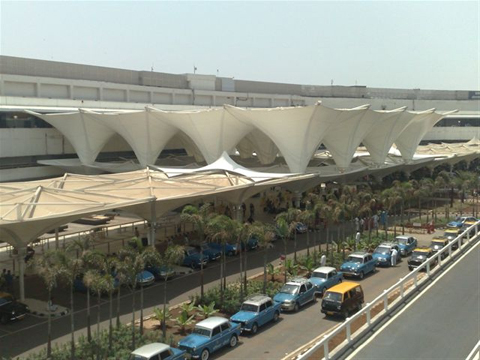 Mehler Coated Technical Textiles supplied large quantities of coated fabric for the 2015 Milan Expo.
The major application was for sun shading the two main axes of the Expo. The 85,000 sqm of fabric was essentially planar rectangular panels attached to opposing valley and ridge cables.
One important concept behind the simple forms was the re-use of the fabric following the Expo.
Other projects included:
Iranian Pavillion (2,500 sqm)

Ferreo Pavillion (1,600 sqm)

Institution Bologna Pavillion (4,500 sqm)

Tent at the entrance (6,000 sqm)
For further details see HERE
Queensland State Velodrome
MakMax Australia (Engineer, Fabricator, Installer)
Location: Sleeman Sports Complex, Brisbane. Completed: August 2016
Client: Watpac
Team: Cox Rayner Architects, Tensys, Arup, MakMax Australia
Chevron Renaissance
MakMax Australia (Engineer, Fabricator, Installer)
Location: Gold Coast, QLD.

Team: MakMax Australia
Pacific Fair Resort Roof
Fabritecture (Designer and Installer)
Location: The Esplanade. Completed:
Client: Scentre Group (Westfield)
Team: Scentre Group (Westfield), Wade Design, Textile Fabrication Services, Fabritecture
Waitomo Glowworm Caves Visitor Centre - New Zealand
PROJECT DESCRIPTION
Sheltered below an innovative woven timber canopy, new amenities for visitors to the Waitomo Caves includes tourist gathering areas, 250-seat dining, retail, seminar and exhibition areas as well as a café and theatre for Tourism Holdings Ltd (Fig.1). (Note: These Figures / drawings are not available)
The cave entrance is accessed from the car park on the upper path while a lower path returns the visitors back alongside the stream exit (Fig. 2). Between these paths the amenities were accommodated within a simple base structure that extended the contours of the land (Fig. 3). The form of the base is distinguished and separate from the curved geometry of the overhead canopy.
The historic caves were formed from the limestone transported by water over thousands of years, so we wanted to emphasis a connection with the Waitomo stream and the flows of water running through the caves. The canopy gridshell is aligned with the curve of the Waitomo stream. It reinforces the generating idea for this project of a simple lightweight 'sky shell' to counterpoint the subterranean cave space that is dissolved and moulded out of the ground. (Fig. 4). The canopy in combination with the caves, create a positive and a negative, if you like.