Member Profiles
Current Financial Company Members of LSAA can have their company profile listed on the LSAA website.

Such members will enjoy the ability to submit news, awards and other articles for publication on the website.

Discounted fees apply for Conferences, Seminars and Design Award Entries.

Note that some members may provide a broad range of services.

Members of the LSAA have a passion for realizing excellence in producing world class lightweight structures.

Members are engaged in the design, fabrication, erection of lightweight structures.

We are also well supported by a number of material suppliers of fabrics and hardware such as cables.
Welcome to our new members:
Sail Structures (Cairns), Pattons, Create Ltd (NZ), Copelands & Pickers and Miami Stainless

and welcome back ABC Products and Oasis Tension Structures

Members with complete service (Design, Engineering, Fabrication, Installation)
Members with predominantly Design, Fabrication and Installation service
Members with predominantly Design and Engineering service
Members with Software and Consulting Service
Members who are predominantly suppliers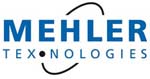 Mehler is a European manufacturer of high quality membrane and fabrics for textile architecture, roofing, sun protection and tents.
In the market for coated fabrics we are among the world's leading companies. Among the brands VALMEX®, POLYMAR® and AIRTEX®
Over 53 million square meters of material will be produced and distributed annually. Over 60 years of development and production experience are the basis of mature products. Ongoing research and development to improve existing composite materials and open up new application areas. A machinery that always corresponds to the latest technology, ensures high and consistent quality of our products.
Pro-Knit Industries Pty Ltd

Pro-Knit Industries Pty Ltd are the leading manufacturer and supplier of 100% monofilament commercial grade knitted shade cloths. From our modern manufacturing facility situated in Brisbane, Queensland, we produce arguably the highest quality premium knitted shade cloth products available in the world today.
Our popular Monotec 370 Series of heavy duty commercial grade shade cloth leads the field in strength, longevity and durability. It is the only locally manufactured 90% UV rated shade cloth available in Australia.
Our range of Premium quality 100% monofilament shade cloth fabrics are available in a choice of 3.25m and 6.5m widths.
Innova International Pty Ltd

For over 21 years Innova International (Innova) has been a leader in delivering in delivering to the Australian market high quality and technically superior engineered textiles. With 17 years in partnership with Ferrari S.A. of France, Innova continues to bring into the Australian region leading edge tensile and architectural textiles.
Since the company's inception Innova has sought out the most capable global manufacturers to develop and supply innovative and high quality textiles to a diverse range of industries and manufacturers.
Our experience in specifying technical textiles for a variety of applications has seen Innova forge a reputation as a knowledgeable and diligent organisation trusted by regional companies seeking a well thought out and innovative solution for their projects.
MakMax Australia & Taiyo Membrane Corporation

MakMax Australia is a world leading tensile membrane specialist in the design, fabrication and installation of fabric architecture. MakMax specialise in using PTFE and PVC tensile membranes, pneumatic ETFE foils, Tensotherm translucent membrane roofing and HDPE shade structures creating award winning fabric structures.
Internationally renowned for technical innovation, the investment in Research and Development of tensile membrane technology and possessing a worldwide reference list, MakMax personifies tensile membrane expertise, quality and style.

Osborn Consulting Engineers Pty Ltd is a consulting firm that provides professional engineering services in the disciplines of Structural and Civil Engineering design.
Over a period of more than 30 years Osborn Consulting Engineers has ensured it employs professional and technical staff that provide clients with a service of high quality and standard. We endeavour to find professional solutions to engineering problems that can be practically implemented, achieving the desired outcome for our client. We specialise in residential, commercial, industrial and membrane engineering, documentation and certification.