Theme: Integration of Design and Fabrication
The IASS Annual Symposium 2023, will be organized by the RMIT University and the Swinburne University of Technology in Melbourne, Australia, on 10 – 14 July 2023
Co-chairs of Local Organizing Committee: Professor Mike Xie (RMIT University) and Professor Jane Burry (Swinburne University of Technology)
The Venue is the Melbourne Convention & Exhibition Centre
For further informations including Call for Papers, Program, Organizers and Sponsors as well as key dates please see the IASS Symposium website
The IASS - International Association of Shell and Spatial Structures - was formed in 1959 and has attracted both the more academic and practical enthusiasts in the field.
Both Co-chairs have been supportive of the work of LSAA over many years and the LSAA in turn supports this International Symposium.
The theme of the IASS 2023 symposium is Integration of Design and Fabrication, which is becoming increasingly important with the developments of digital technologies in both design and manufacturing. The symposium covers all aspects related to material, design, computation, construction, maintenance, history, environmental impact and sustainability of shell and spatial structures in all fields of application. The symposium topics include (but are not limited to): conceptual design; computational form-finding; optimisation; computational methods for analysis; detailing and construction; advanced manufacturing; digital fabrication; shell structures; tension and membrane structures; inflatable structures; framed and lattice structures; gridshells and bending-active structures; tensegrity systems; adaptive systems; deployable and origami systems; advanced and bio-based materials; temporary structures; metal spatial structures; timber structures; glass structures; historical structures; teaching and education.
Peter Lim, LSAA President gives a presentation: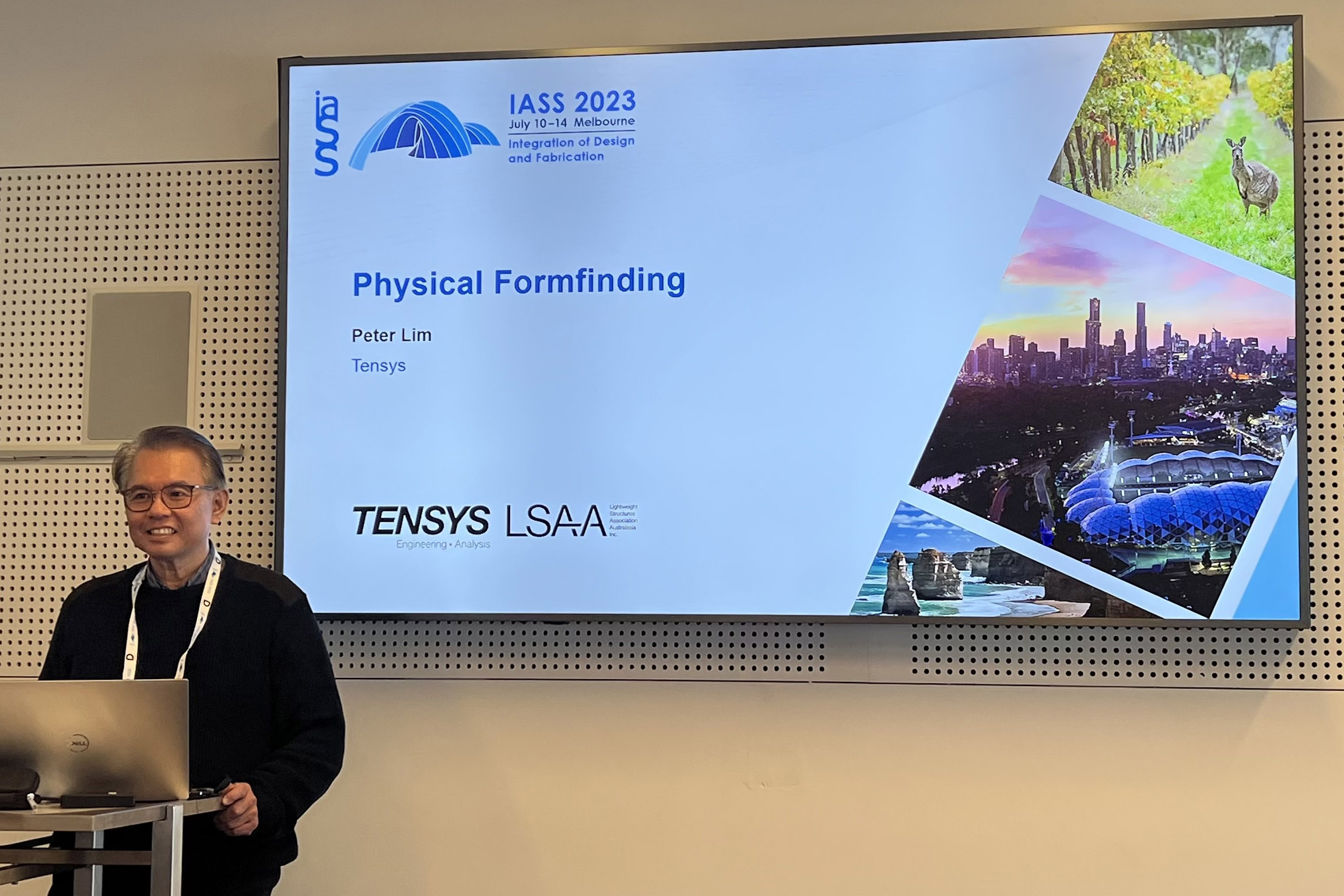 Scott Rathie (LSAA Vice President) followed up with a presentation about structural performance of some recent stadia.