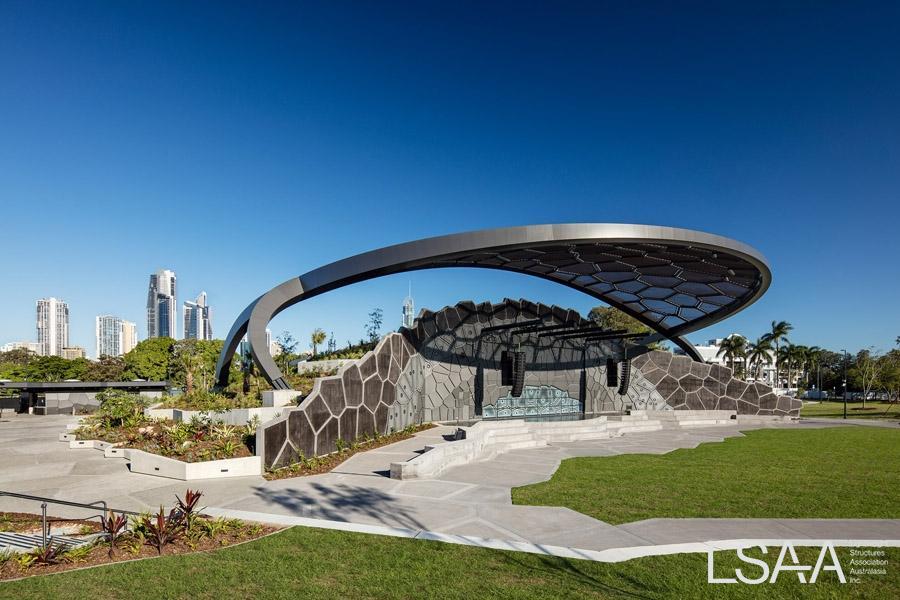 LSAA 2018 Design Awards AWARD OF EXCELLENCE - Category 6 Collaboration (6123)
Application: Outdoor Stage Canopy
PROJECT DESCRIPTION:
As the first project to be delivered from the HOTA masterplan, the Outdoor Stage welcomes people 24/7. It is a highly versatile venue – a black-box theatre with a back wall that folds away completely, opening the box out onto an amphitheatre with seating and lawn space for 5,000 people.
The shade canopy of the Outdoor Stage is a striking steel structure featuring the distinctive HOTA masterplan design motif: the Voronoi – a dynamic, cellular geometric structure that unifies the precinct visually. The overall form of the canopy is defined by the surface of a sphere bounded by two arcs. The canopy's tubular members are joined to one another with rigid connections, forming a stiff 'Vierendeel grid shell' system which resists vertical loads though a combination of bending and axial forces.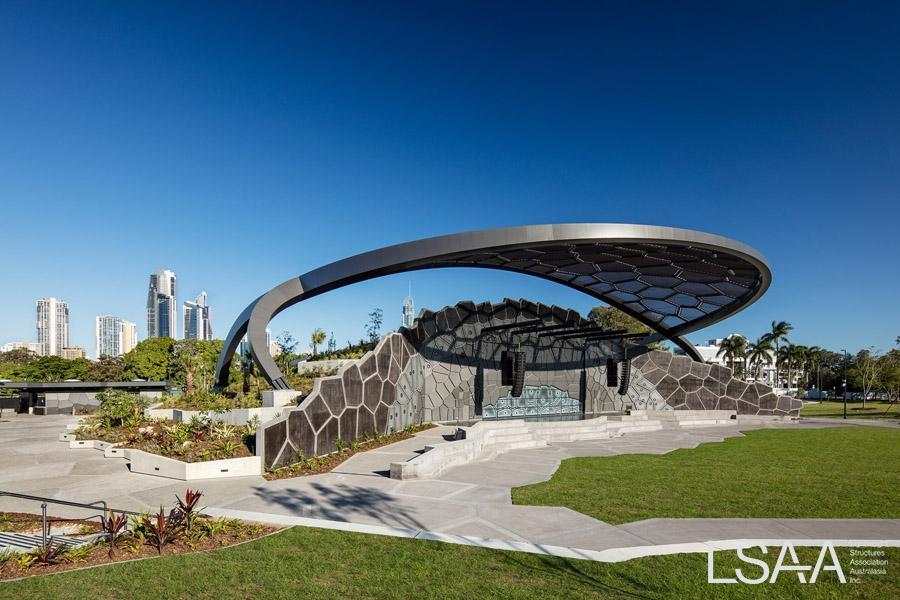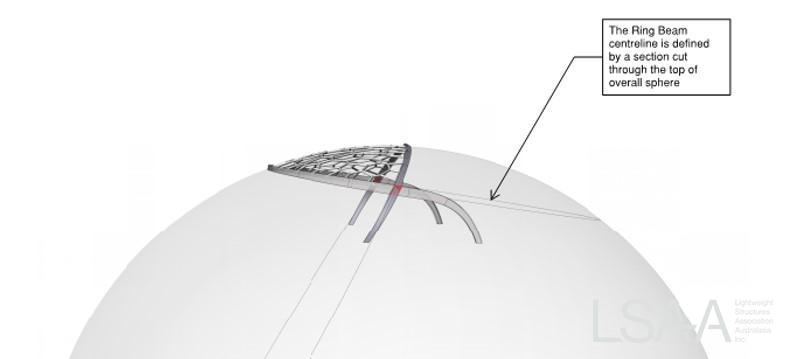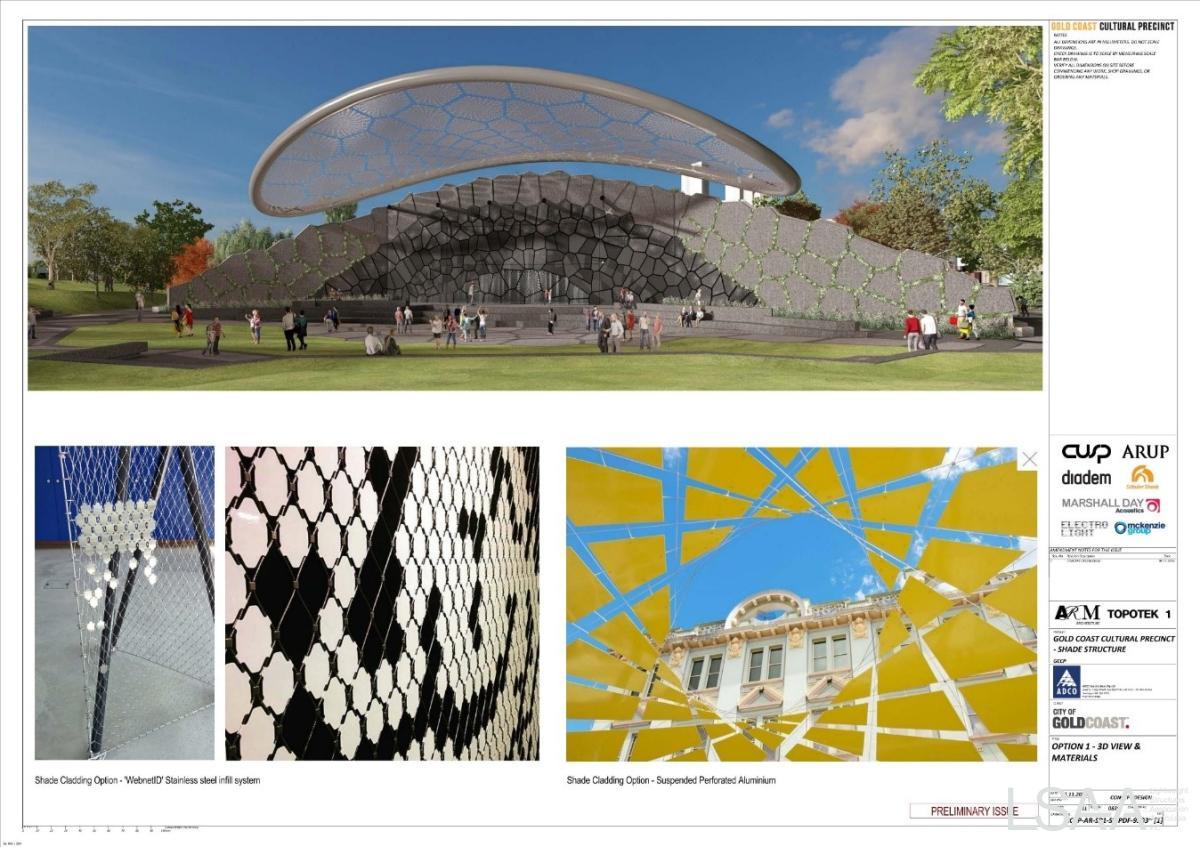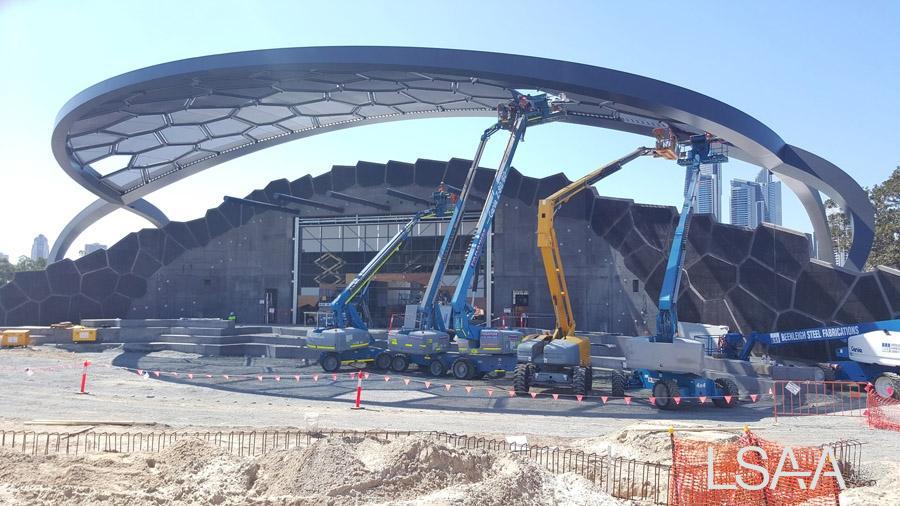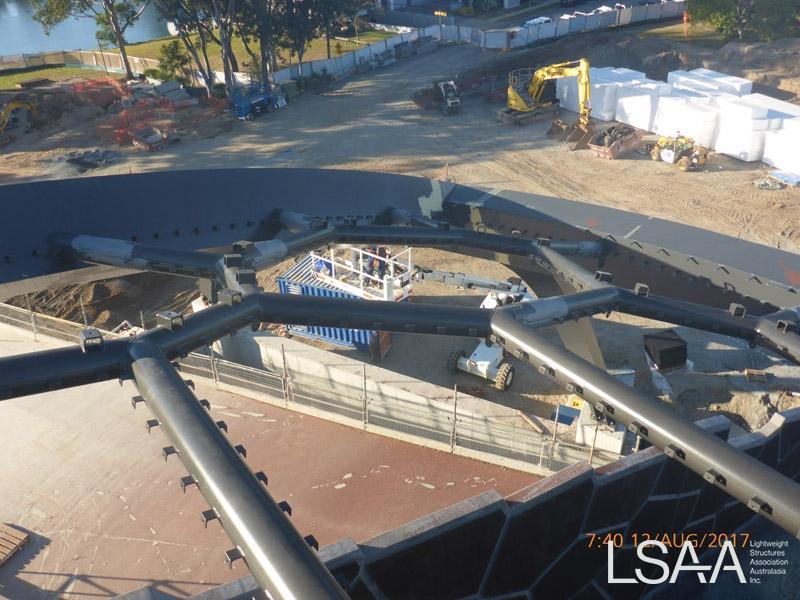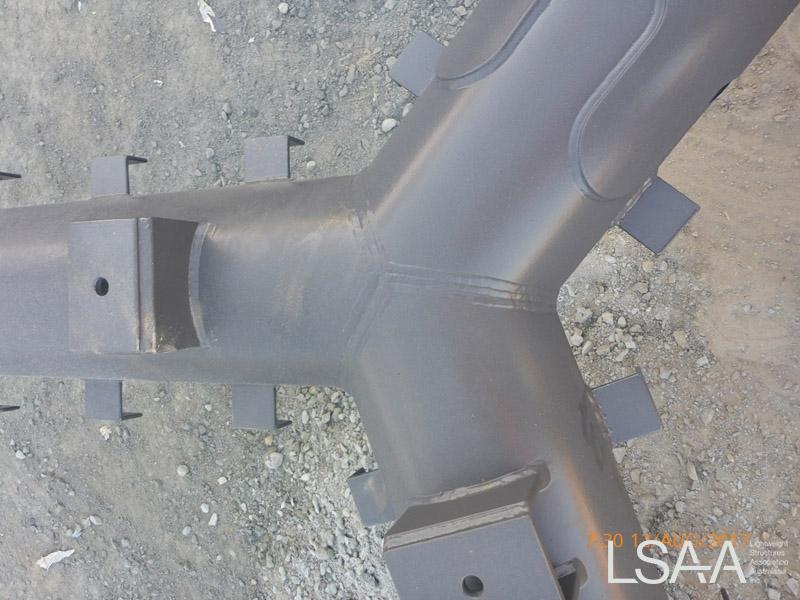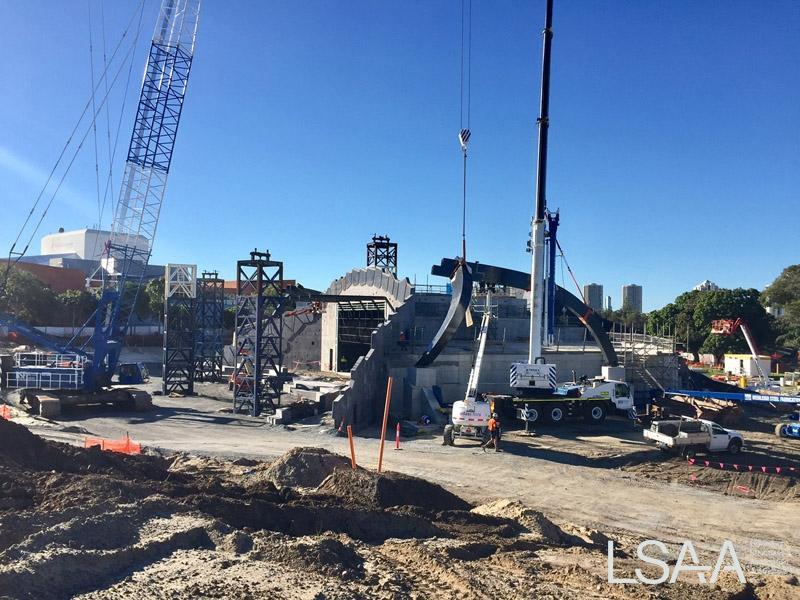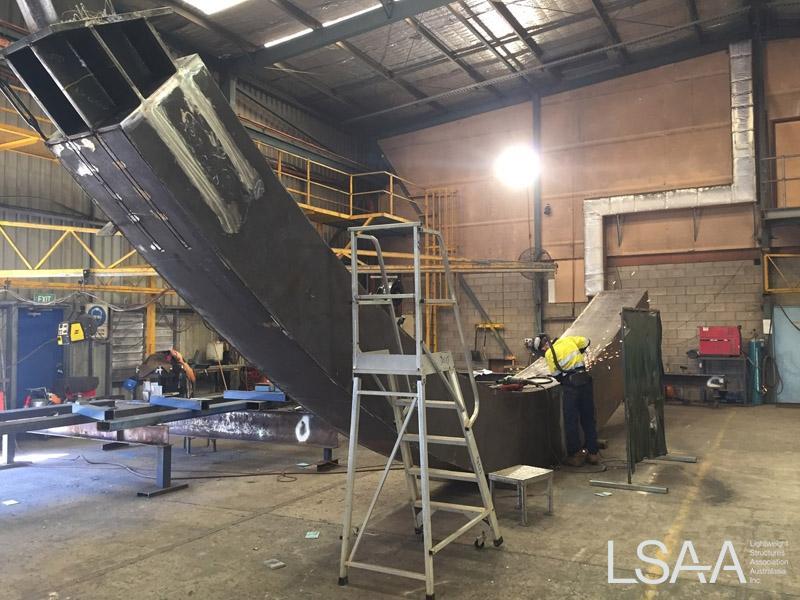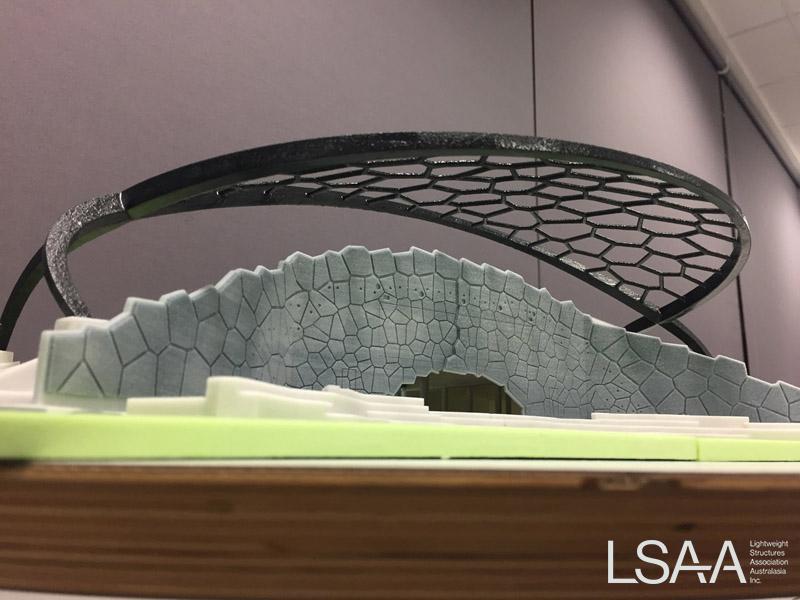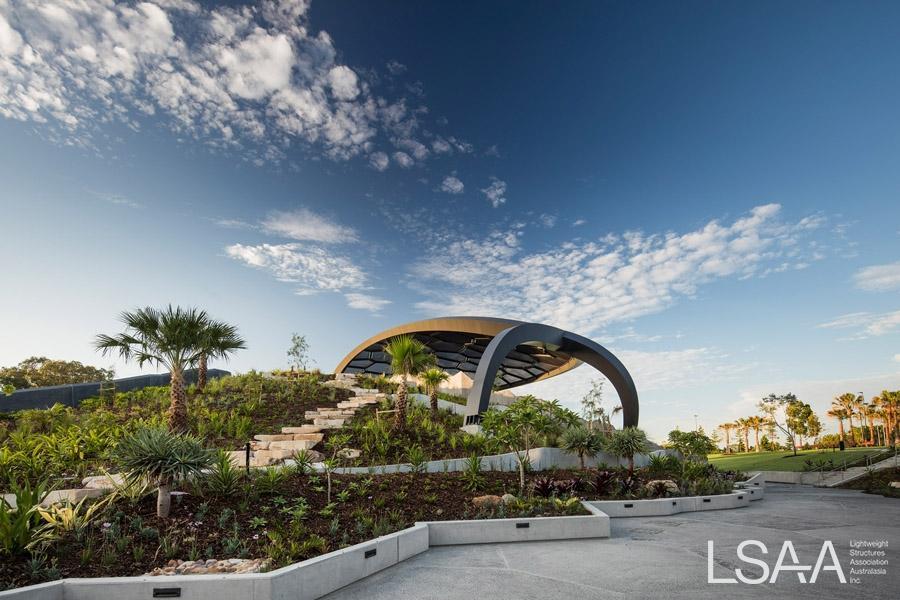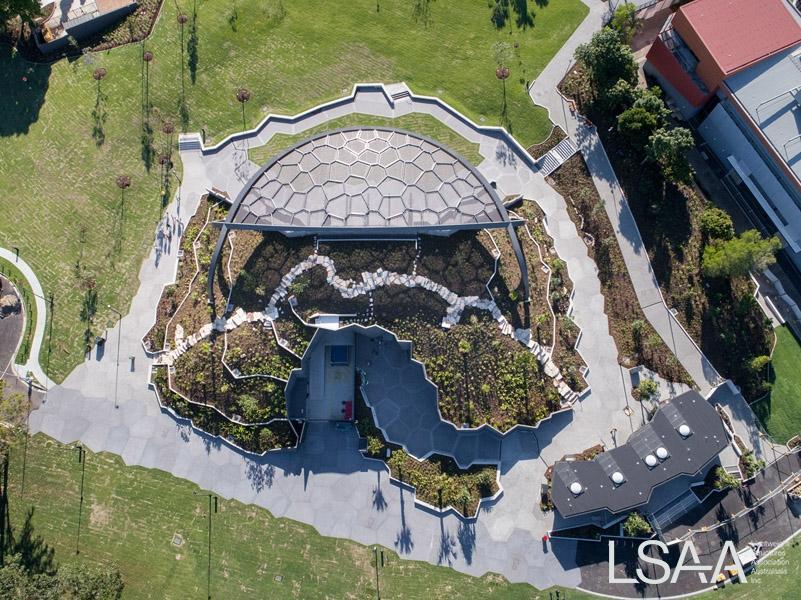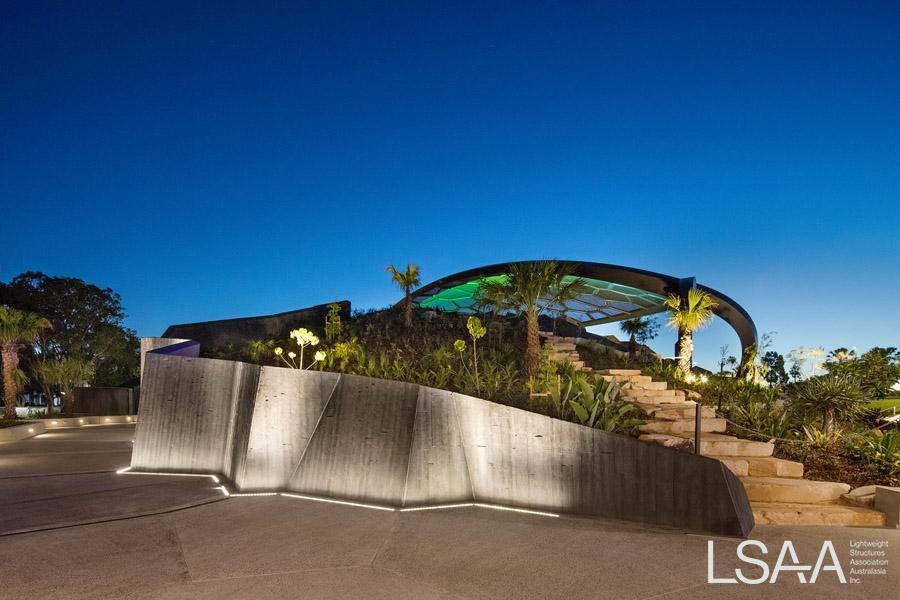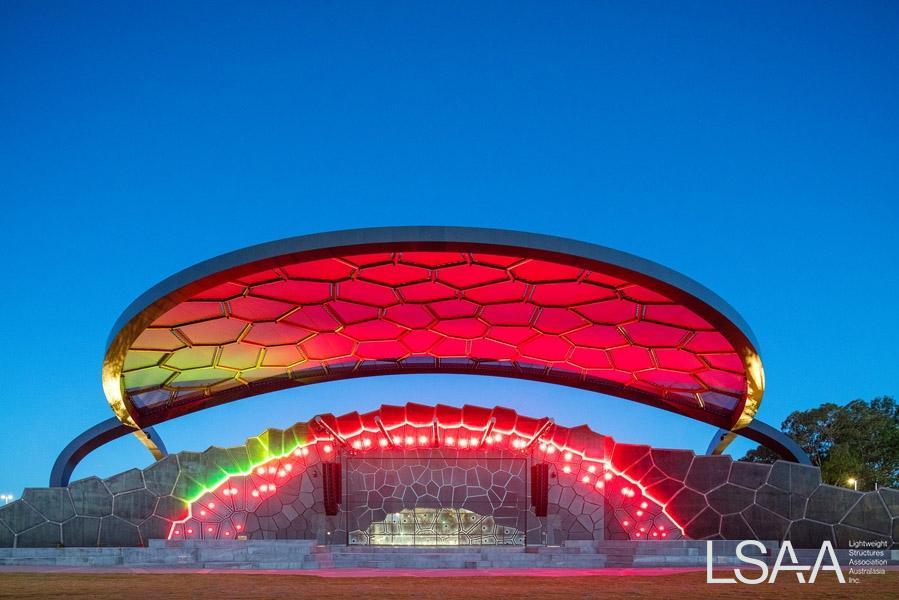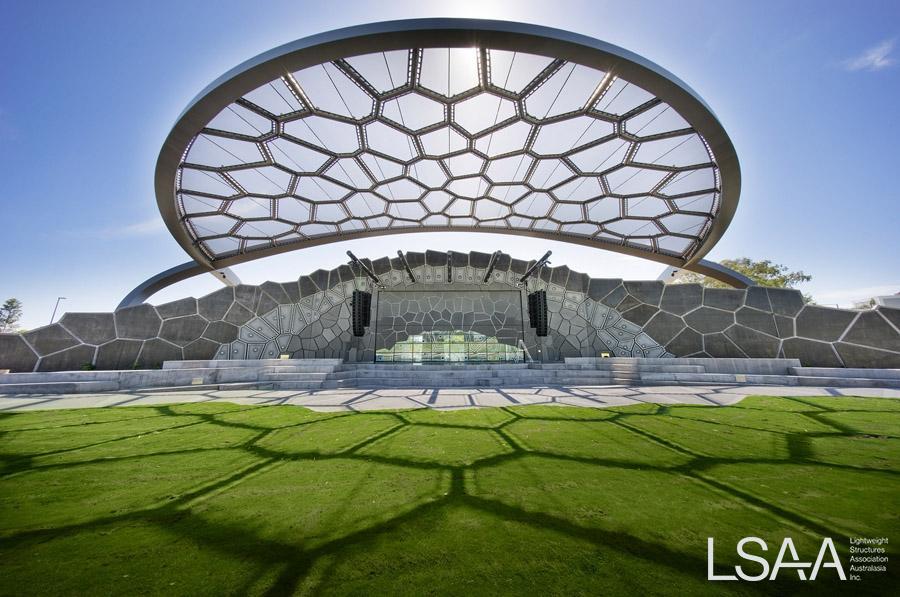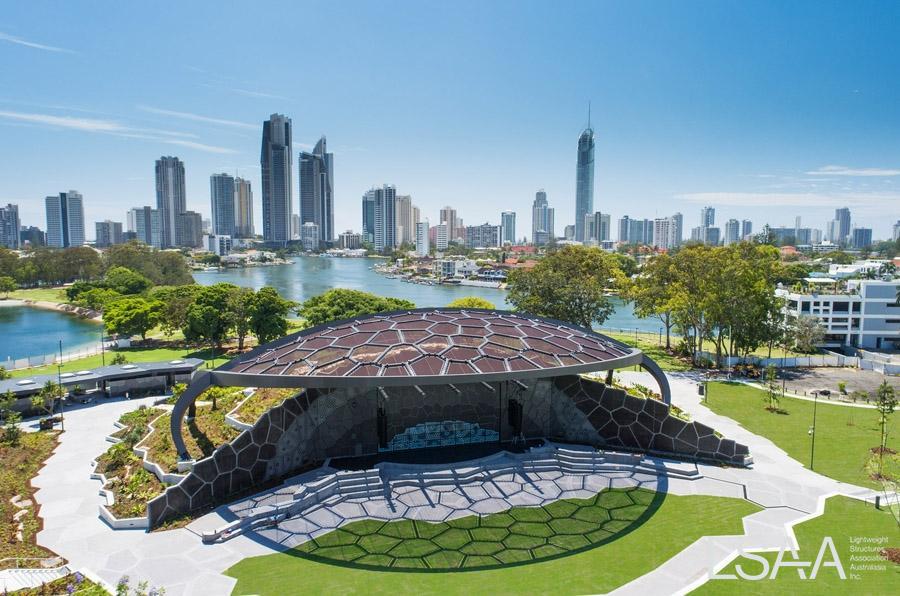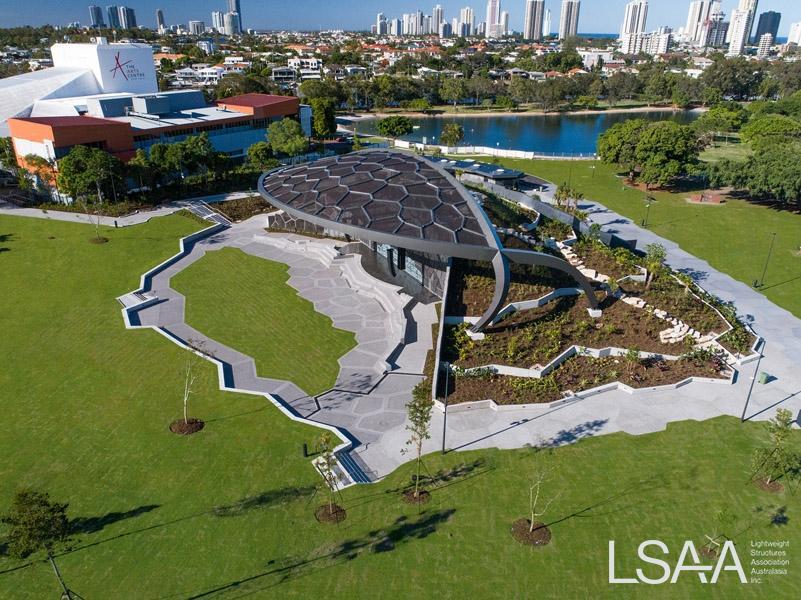 Images (c) John Gollings and/or City of the Gold Coast
Projects from LSAA 2018 Design Awards - Category 6 Collaboration

6123 Home of the Arts Outdoor Stage.