Theme: Integration of Design and Fabrication
The IASS Annual Symposium 2023, will be organized by the RMIT University and the Swinburne University of Technology in Melbourne, Australia, on 10 – 14 July 2023
Co-chairs of Local Organizing Committee: Professor Mike Xie (RMIT University) and Professor Jane Burry (Swinburne University of Technology)
The Venue is the Melbourne Convention & Exhibition Centre
For further informations including Call for Papers, Program, Organizers and Sponsors as well as key dates please see the IASS Symposium website
The IASS - International Association of Shell and Spatial Structures - was formed in 1959 and has attracted both the more academic and practical enthusiasts in the field.
Both Co-chairs have been supportive of the work of LSAA over many years and the LSAA in turn supports this International Symposium.
The theme of the IASS 2023 symposium is Integration of Design and Fabrication, which is becoming increasingly important with the developments of digital technologies in both design and manufacturing. The symposium covers all aspects related to material, design, computation, construction, maintenance, history, environmental impact and sustainability of shell and spatial structures in all fields of application. The symposium topics include (but are not limited to): conceptual design; computational form-finding; optimisation; computational methods for analysis; detailing and construction; advanced manufacturing; digital fabrication; shell structures; tension and membrane structures; inflatable structures; framed and lattice structures; gridshells and bending-active structures; tensegrity systems; adaptive systems; deployable and origami systems; advanced and bio-based materials; temporary structures; metal spatial structures; timber structures; glass structures; historical structures; teaching and education.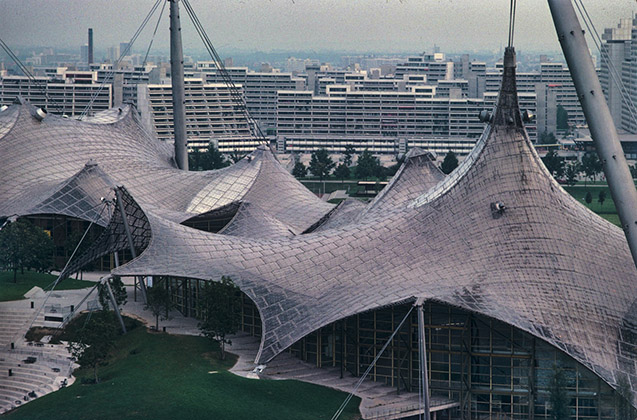 The LSAA and Tensys is joining with MPavilion to bring you a free screening of the documentary film about Frei Otto - "Spanning the Future"
Join us in Melbourne on Tuesday March 28 2023 at 7.45pm in the MPavilion, Queen Victoria Gardens (opp the National Gallery of Victoria).
Spanning the Future, is a documentary about the incredible life and work of Frei Otto. As an architect and engineer, he laid the foundation for contemporary lightweight architecture and his ideas are still awe-inspiring decades after he revealed them. This fact was cemented when he was named the 2015 Laureate of the Pritzker Architecture Prize.
Link to Event or Download a Flyer (PDF)




For details of the presentations see Proceeding
For a list of the 24 entries see Entries
Congratulations to our Winners of Citations of Merit, High Commendations, Awards of Excellence and for Special Awards.












This free event was made possible with the generous support of our sponsors - Hiraoka, Mehler and Ferrari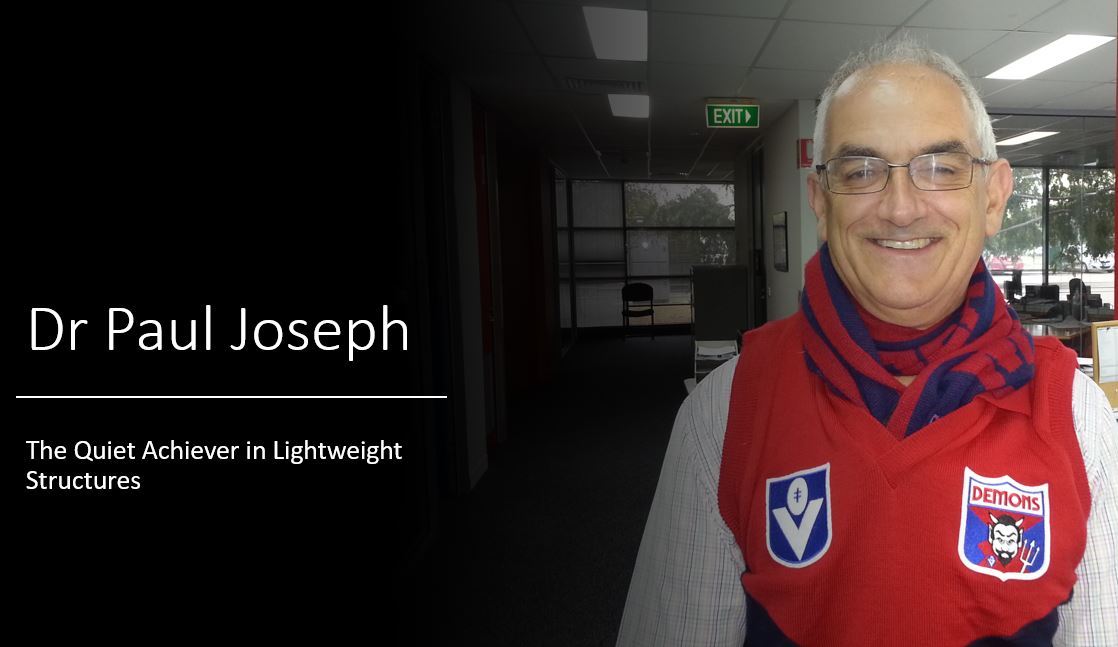 Dr Paul Joseph has worked in our industry continuously since gaining his Doctorate in Civil Engineering at Cambridge in 1987.
His Undergraduate Civil Engineering degree is from the University of Melbourne (1980, First Class Honours) and he followed this with a two year stint with the John Connell group here and in the UK.
On his return to Australia he spent twelve years with Spacetech where a major achievement was the development of the Oktalok Spaceframe System which was recognized with an Australian Design Award in 1990. Some outstanding projects including space frames at Melbourne Central and the Zenith Centre in Chatswood.
He acted as Design Engineer and Project Manager on many tension membrane structures including the Eureka Museum sails in Ballarat.
From 1999 to 2002 Paul was a Manager with Skyspan Pacific running the Melbourne office and providing management and technical support to agents in Malaysia, Singapore, Hong Kong, Thailand, Philippines and Indonesia.
This was followed by a period with Tensys (2002 to 2008) where he first acted as the technical project manager for the New Bangkok Airport Concourse Structures. As an Associate, taking on a wide range of responsibilities and support for a growing geographical presence.
Michael Lester has over 40 years professional engineering experience, specialising in tensile membrane structures which began with his work on a 1000 sqm fabric canopy for World Expo 88 in Brisbane.
His experience, innovation and engineering knowledge have ensured that the domestic and international project portfolio he has subsequently built, including Metricon Stadium, Queensland State Velodrome, Brasilia Stadium, Cape Town Stadium, Dubai Cricket Stadium and The Brisbane Gabba are recognised as iconic tensile membrane projects.
Other Australian significant tensile membrane projects include Melbourne Sports and Aquatic Centre, Pat Rafter Arena (Qld), Optus Stadium (Perth), Swan River Pedestrian Bridge, Marrara Tennis Centre (NT) and the Adelaide Tennis Centre.
Current projects include the tensile membrane roofing and associated work for the Sydney Football Stadium.
Mike is a Civil Engineer, a member of the Institute of Engineers Australia since 1985, a registered Professional Engineer Queensland (RPEQ) and Chartered Professional Engineer(CPE) with registration in all Australian jurisdictions.
Are you working in the area of lightweight structures - tensioned fabric or membrane structures, cablenets, high tech glazing or other forms of innovative structures?
Possibly you should consider becoming a member of LSAA?
Most LSAA Members have been involved with either membrane structures (design, fabrication, erection, or supply of materials and fittings) for a considerable period of time. Others are involved with innovative new forms of architecture.
Being a financial member offers an opportunity to display your company profile on the LSAA website, to benefit from discount fees to conferences and LSAA Design Awards.
There is also the opportunities to have access to a network of helpful members in your industry and to contribute news items to our website. Financial members may display the LSAA logo on their letters and website and link to the LSAA website.
Download a membership information pack
Download a membership application form (Word doc 2020-21) PDF
Download the LSAA Members Code of Ethics
Download a brochure about the LSAA
Download a booklet on Membrane Structures
Download a copy of our Constitution