This article has ben updated on May 4 2022.
The closing date for entries has now past and the entries have been collated and given to our Design Award Judges.
The date for the presentation of the LSAA Design Awards "2022" is now Thursday 26 May 2022 Download PDF Flyer
Venue: The first part of this FREE event will be in the School of Design and Architecture, Lecture Room AMDC301 (see below)
Swinburne University, Melbourne. Registrations and check in from 1.45pm
Details of how to get to the Campus can be found HERE
Format: The format is for short presentations (15-20 mins) of some submitted projects during the afternoon.
We will then adjourn to the nearby Hawthorn Hotel for networking over drinks and canapes.
A Guest Speaker and the Awards Presentations will round off the evening.
Bookings: Bookings are necessary and can be done through Eventbrite
Note: Covid checkin and Proof of Vacinations or valid exemption required.
Preliminary Program (Draft April 6 2022, subject to confirmation)
1.45 - 2.00pm Registration - at Swinburne University (Lecture Room AMDC301)

2.00 - 2.30pm Welcome, News from LSAA, Announcements

2.30 - 4.00pm Presentations from LSAA Members on selected projects (20 mins each)

4.00 - 4.30pm Afternoon Tea / Networking

4.30 - 5.30pm Further selected project presentations

5.30 - 6.00pm Closure and move to Awards Presentation Venue (TBA)

6.00 - 8.00pm Drinks and Canapes

Guest Speaker

Awards Presentations
This free event is made possible with the generous support of our sponsors - Hiraoka, Mehler and Ferrari

Theme: Integration of Design and Fabrication
The IASS Annual Symposium 2023, will be organized by the RMIT University and the Swinburne University of Technology in Melbourne, Australia, on 10 – 14 July 2023
Co-chairs of Local Organizing Committee: Professor Mike Xie (RMIT University) and Professor Jane Burry (Swinburne University of Technology)
The Venue is the Melbourne Convention & Exhibition Centre
For further informations including Call for Papers, Program, Organizers and Sponsors as well as key dates please see the IASS Symposium website
The IASS - International Association of Shell and Spatial Structures - was formed in 1959 and has attracted both the more academic and practical enthusiasts in the field.
Both Co-chairs have been supportive of the work of LSAA over many years and the LSAA in turn supports this International Symposium.
The theme of the IASS 2023 symposium is Integration of Design and Fabrication, which is becoming increasingly important with the developments of digital technologies in both design and manufacturing. The symposium covers all aspects related to material, design, computation, construction, maintenance, history, environmental impact and sustainability of shell and spatial structures in all fields of application. The symposium topics include (but are not limited to): conceptual design; computational form-finding; optimisation; computational methods for analysis; detailing and construction; advanced manufacturing; digital fabrication; shell structures; tension and membrane structures; inflatable structures; framed and lattice structures; gridshells and bending-active structures; tensegrity systems; adaptive systems; deployable and origami systems; advanced and bio-based materials; temporary structures; metal spatial structures; timber structures; glass structures; historical structures; teaching and education.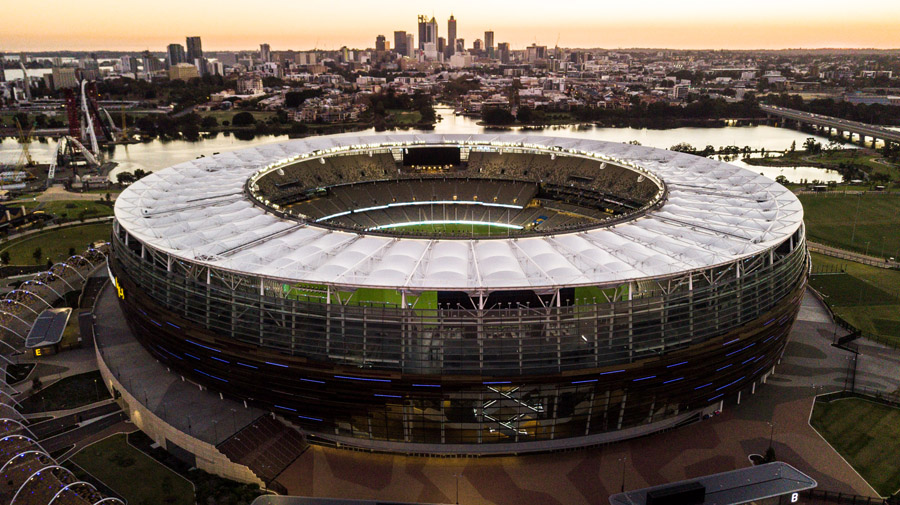 A selection of projects from our earlier Design Awards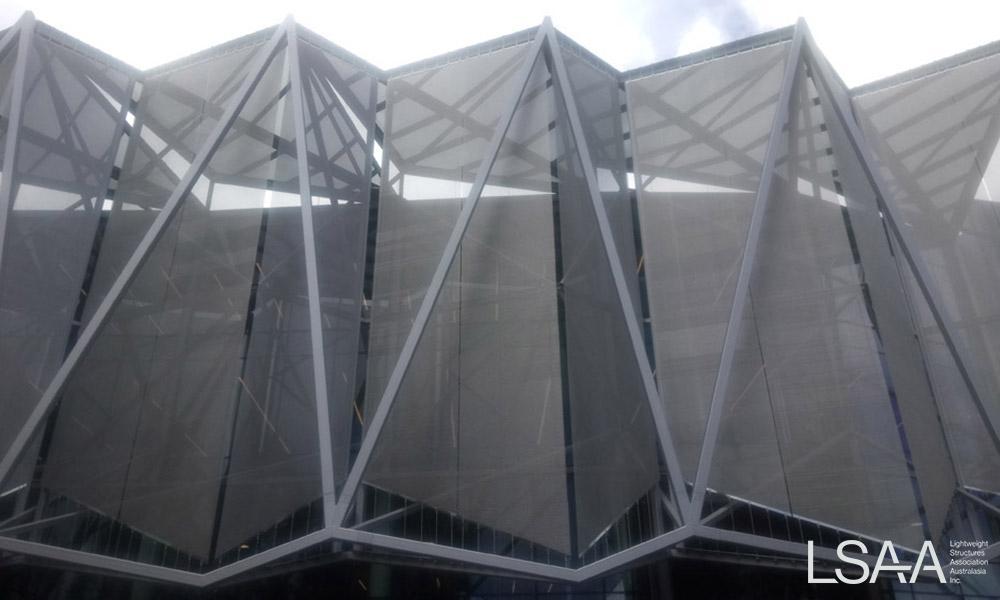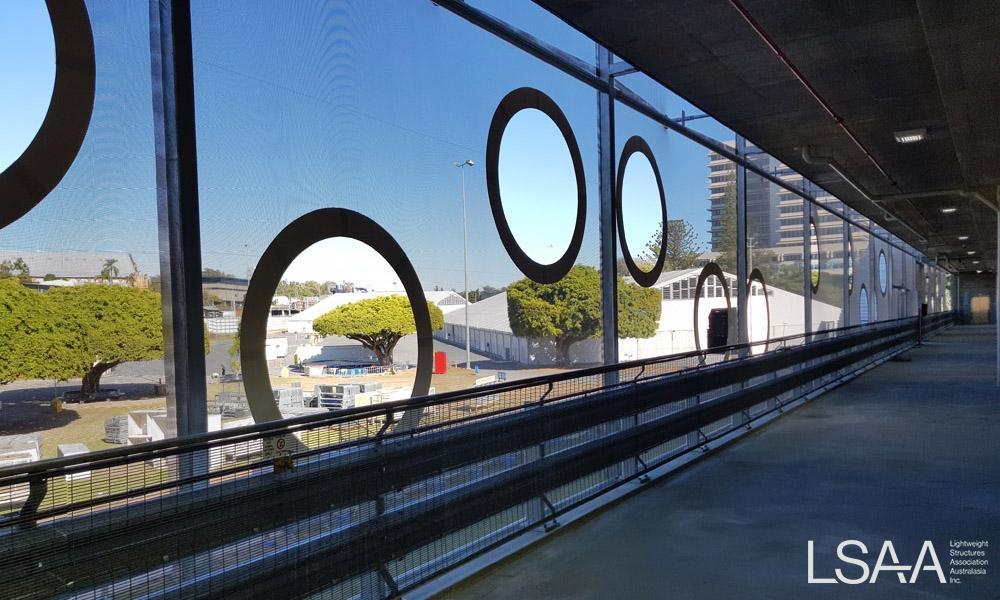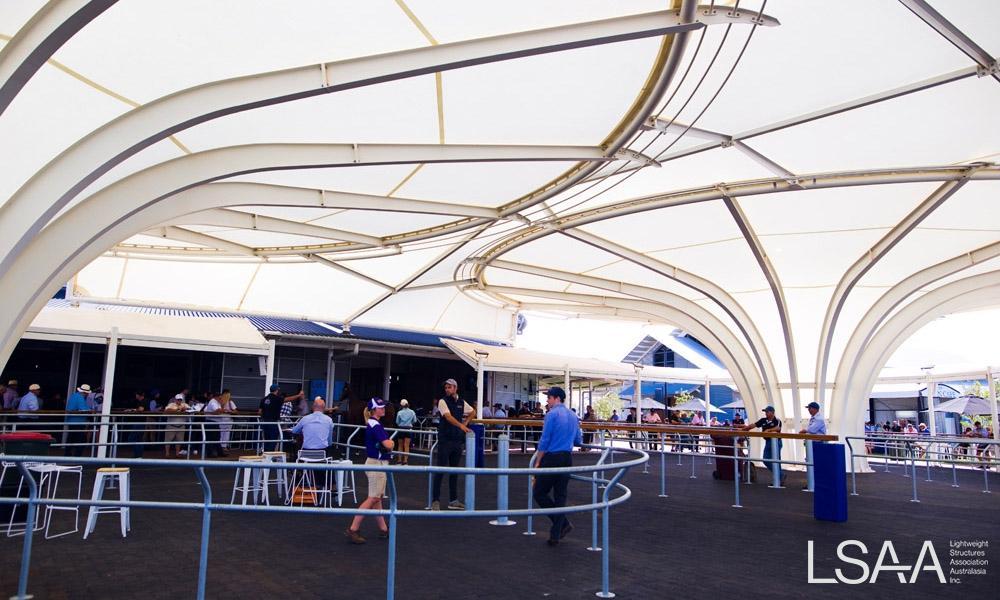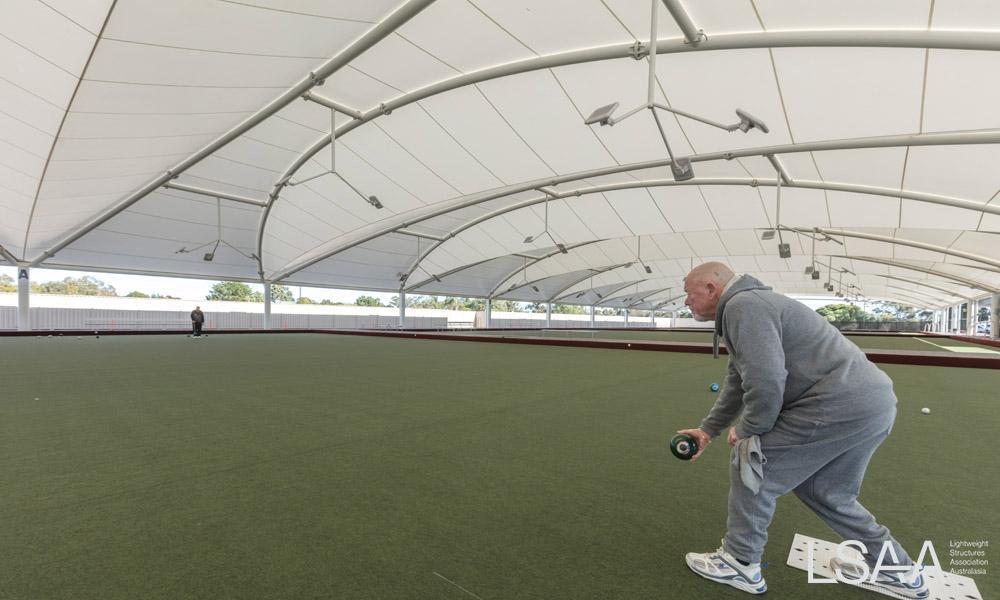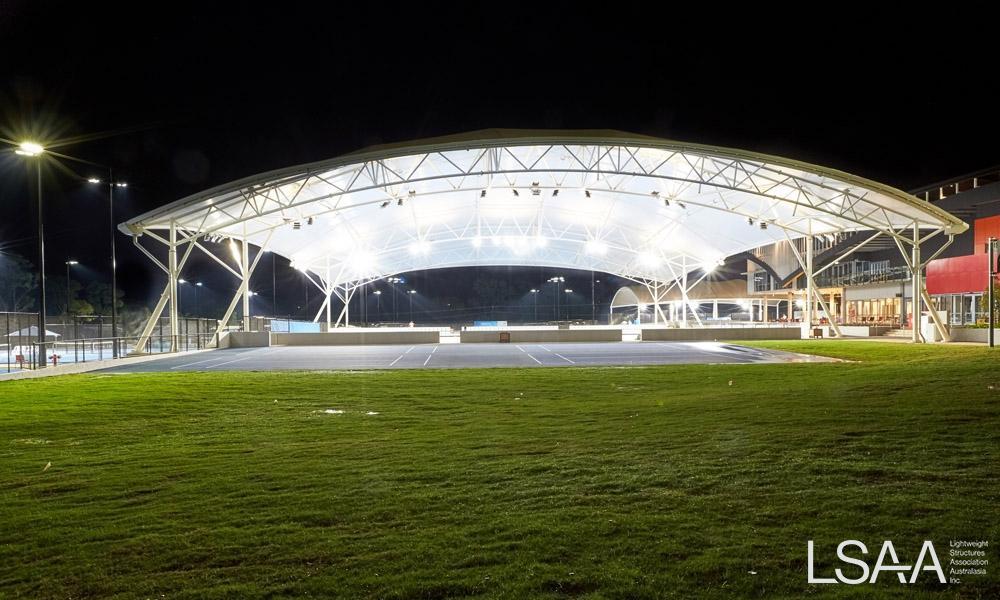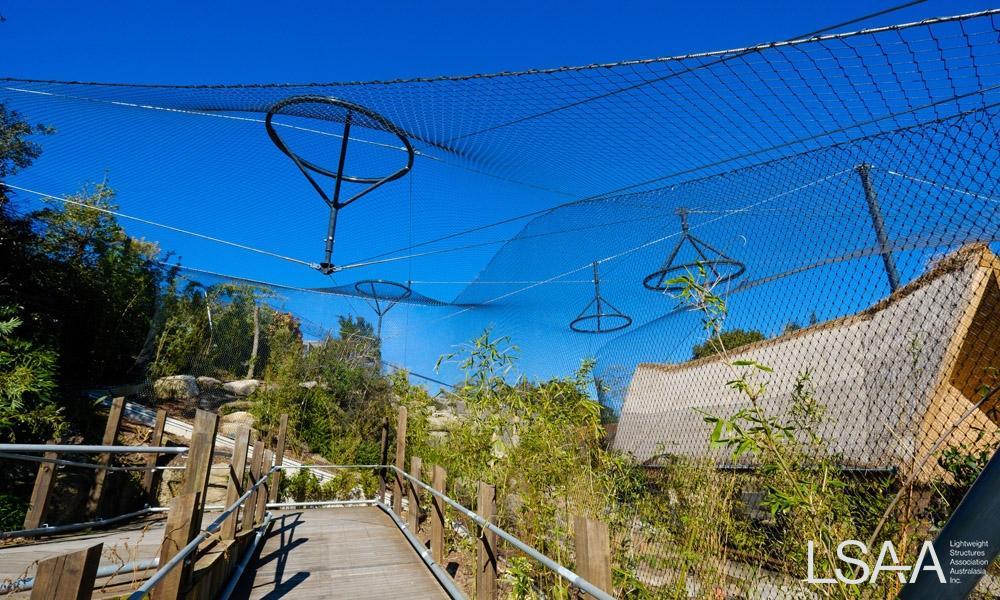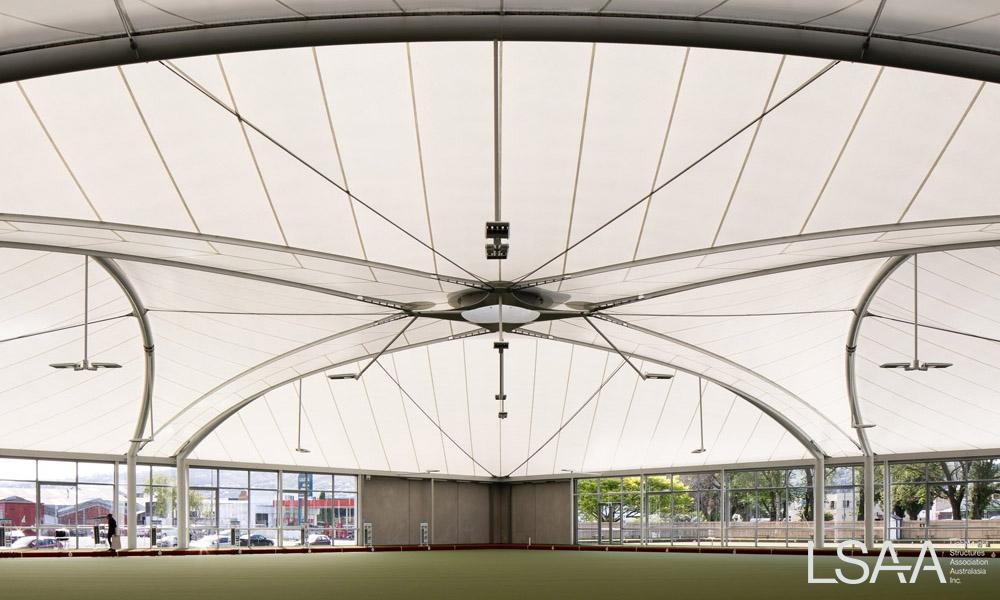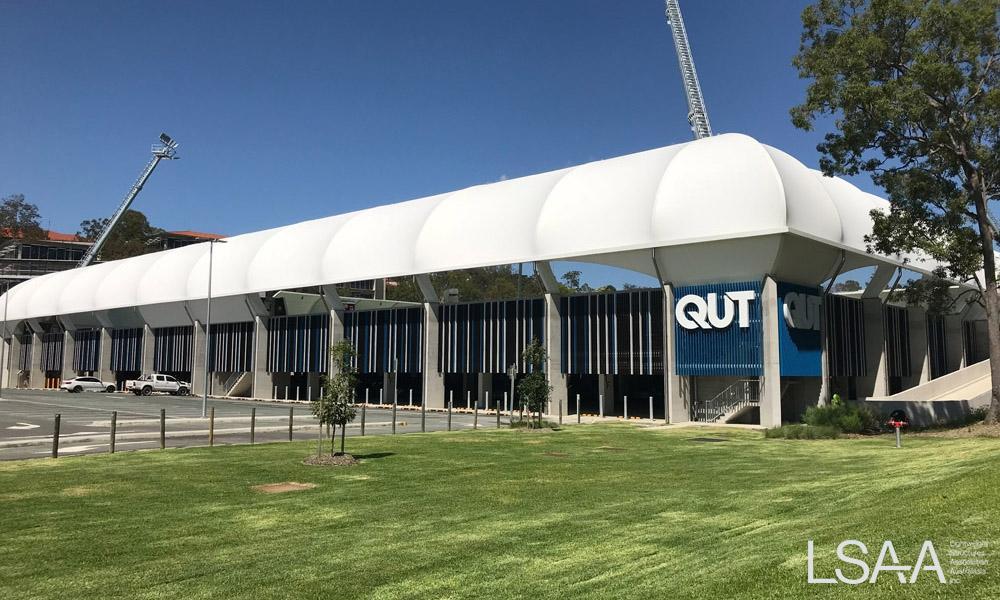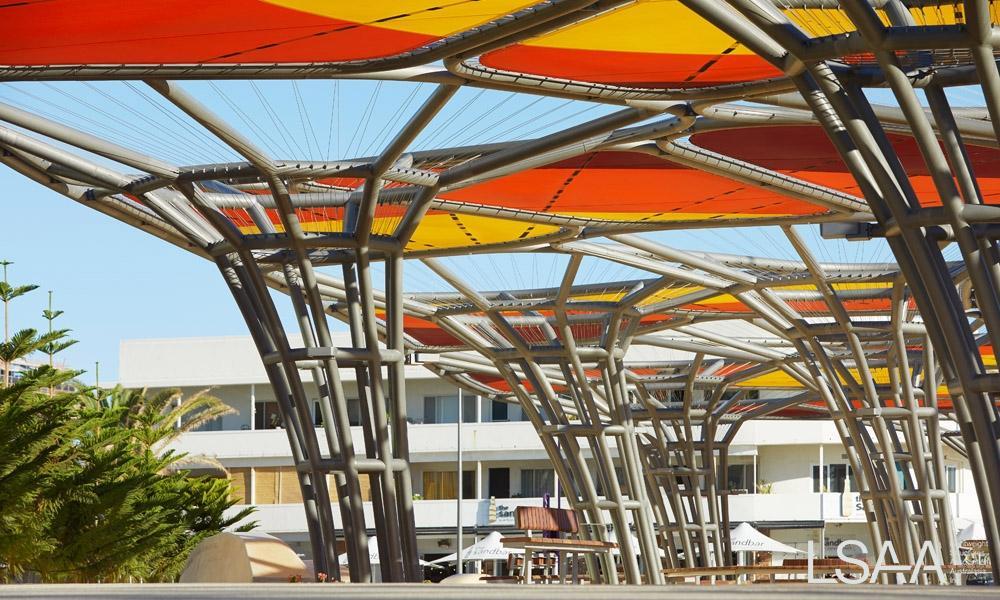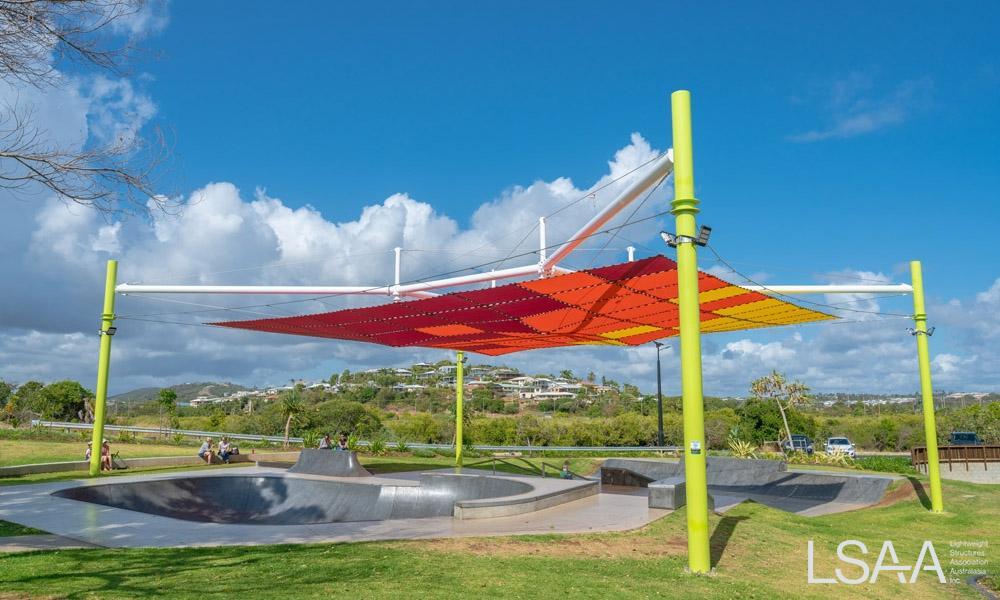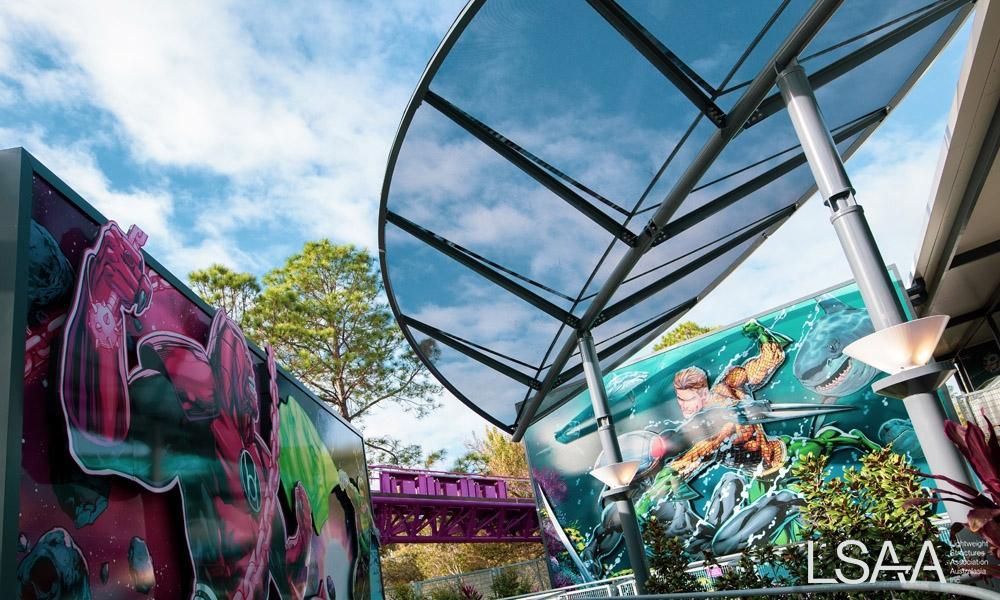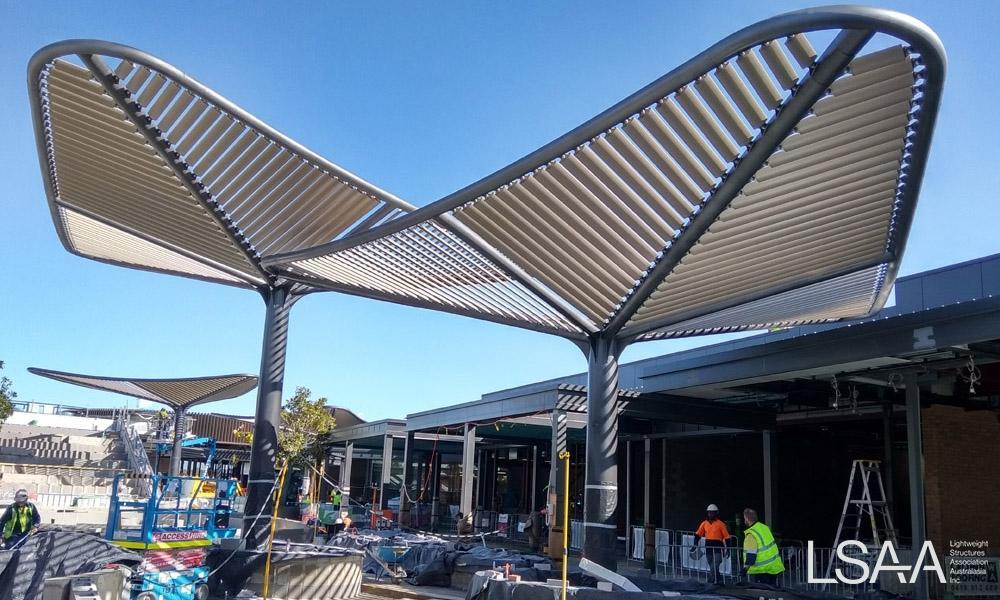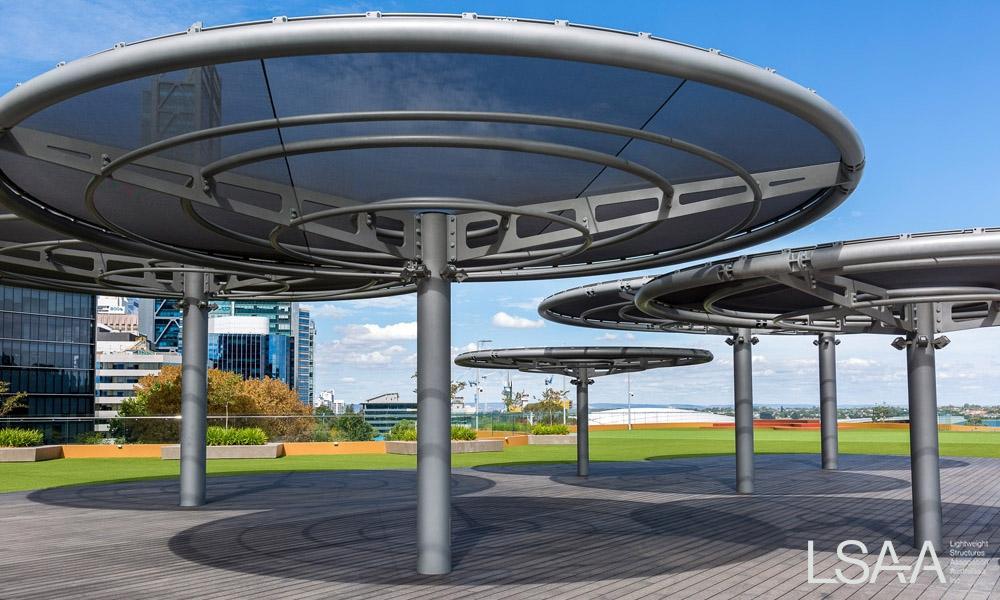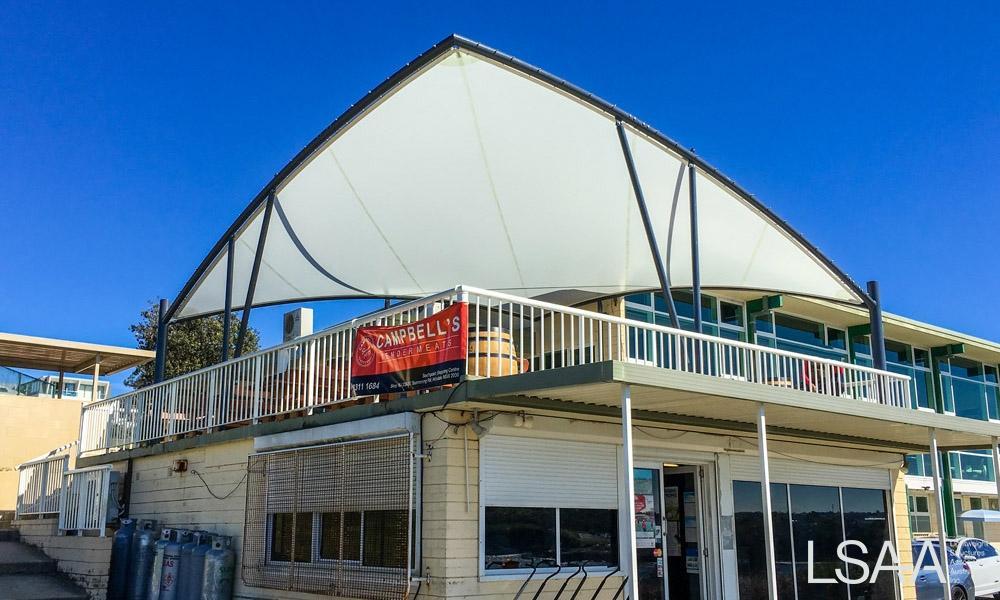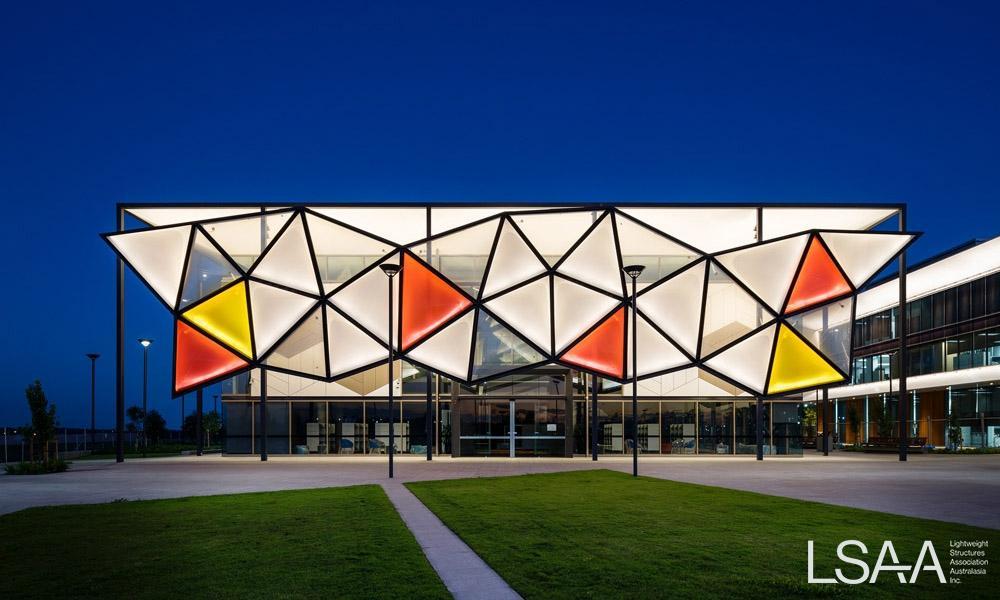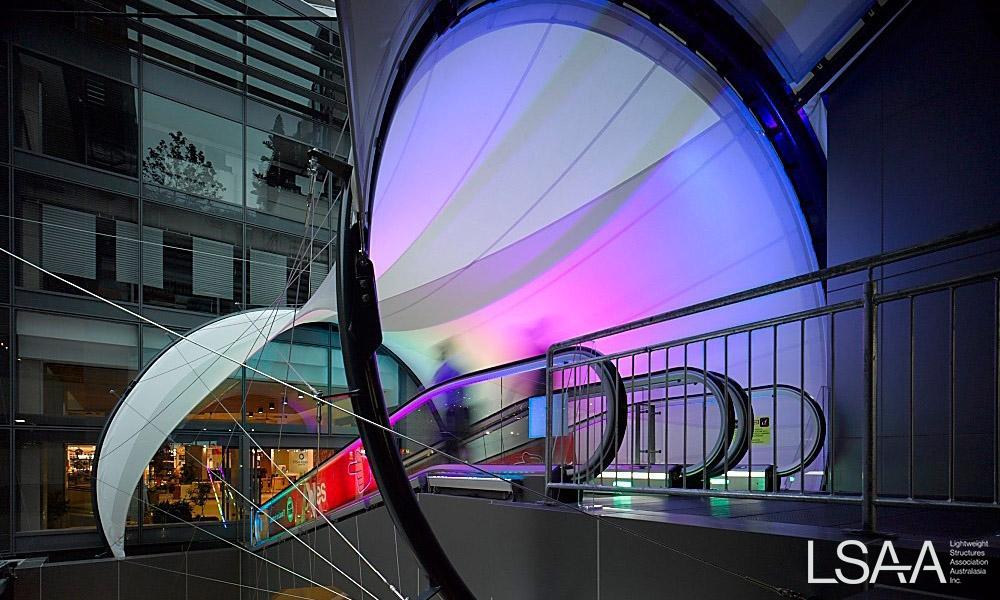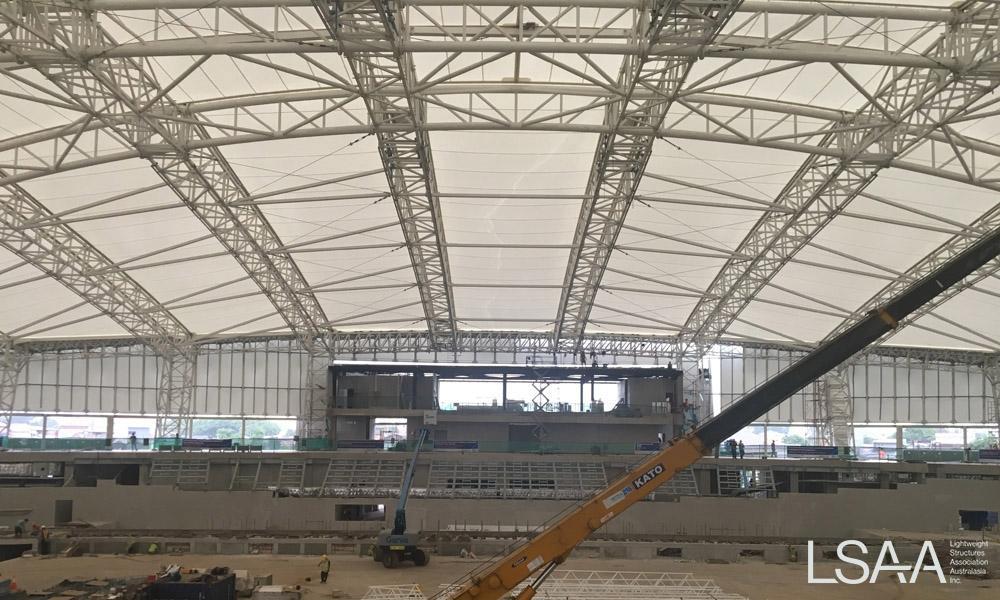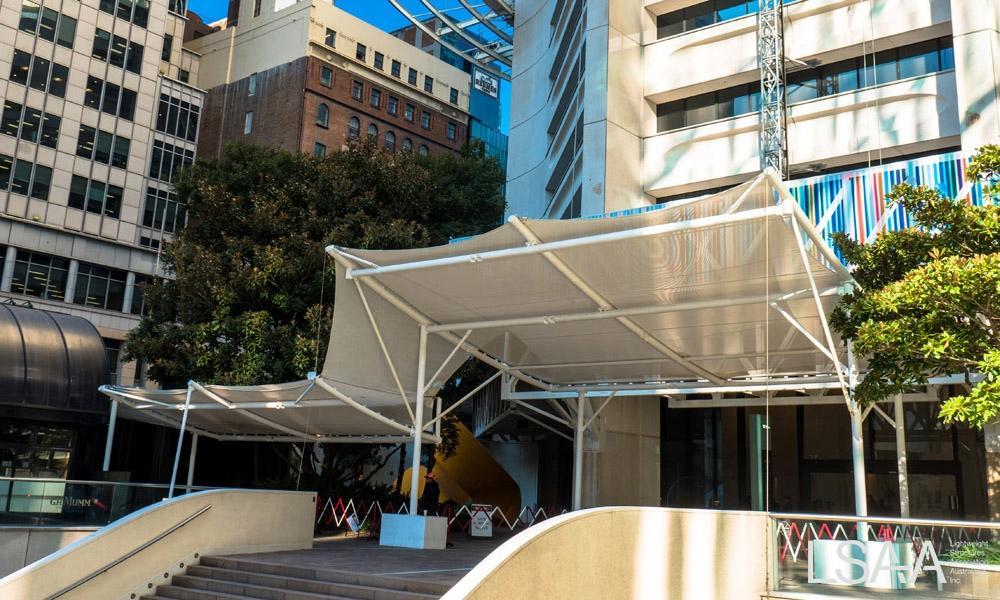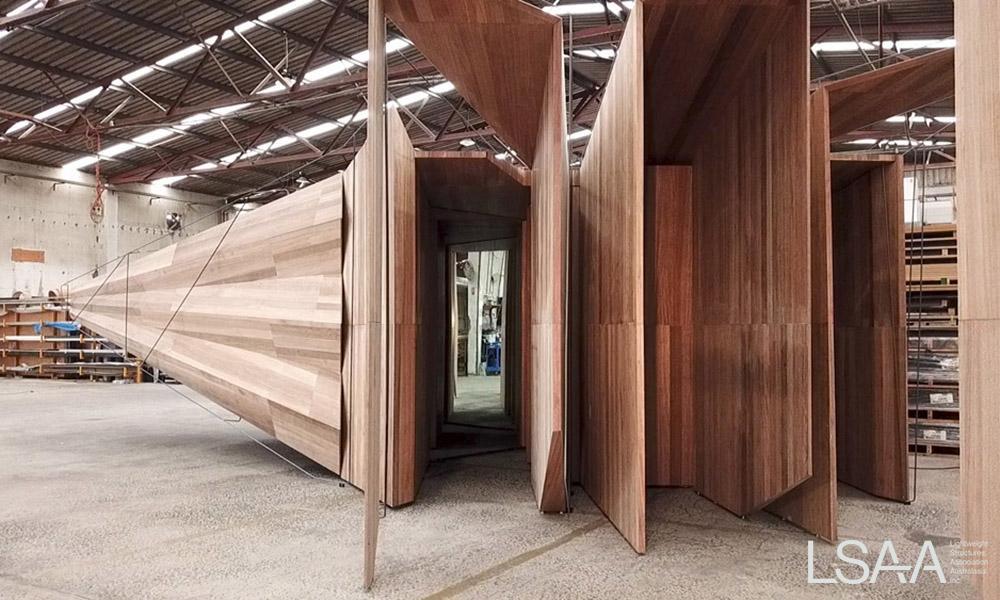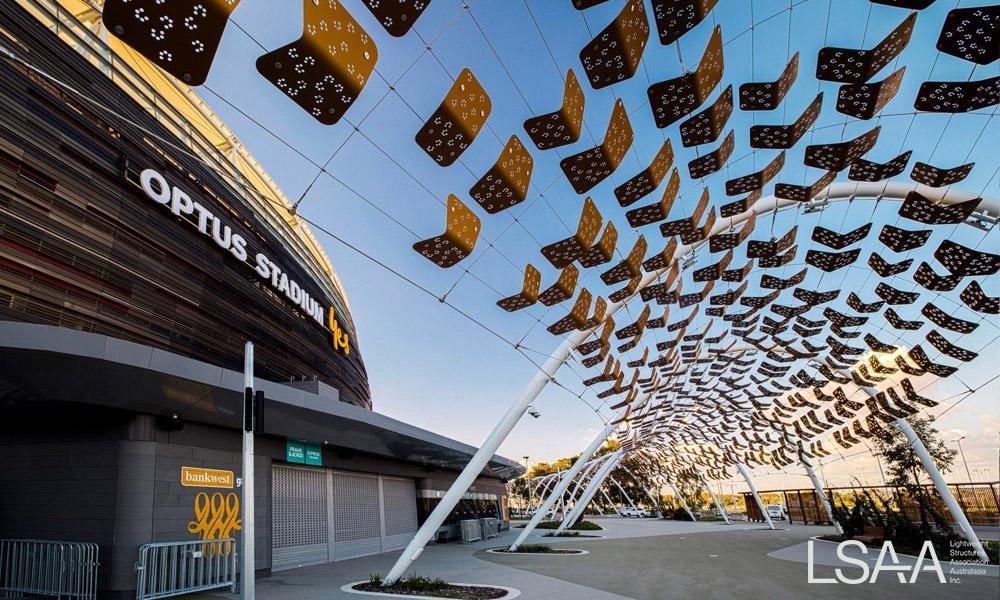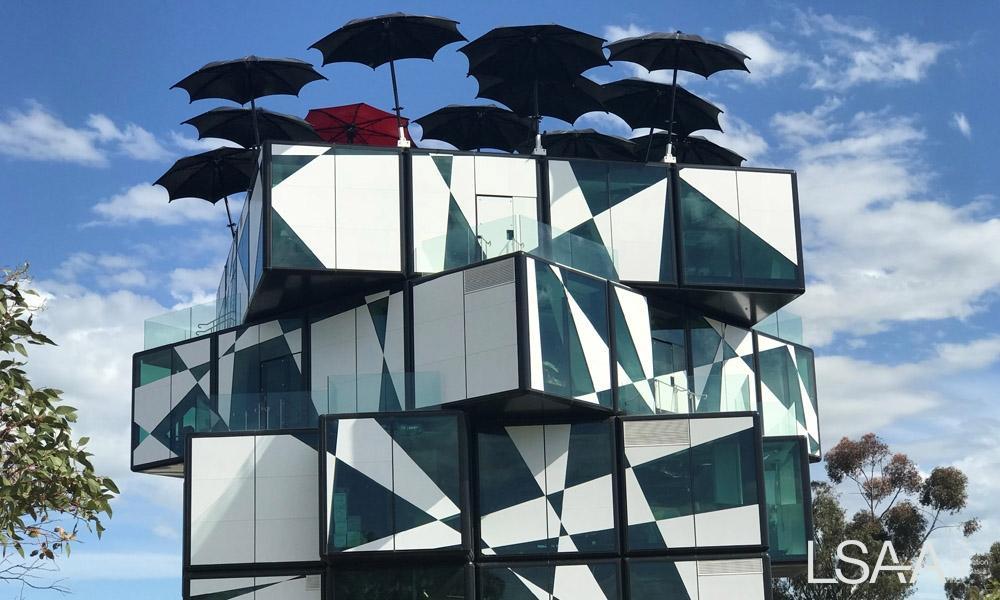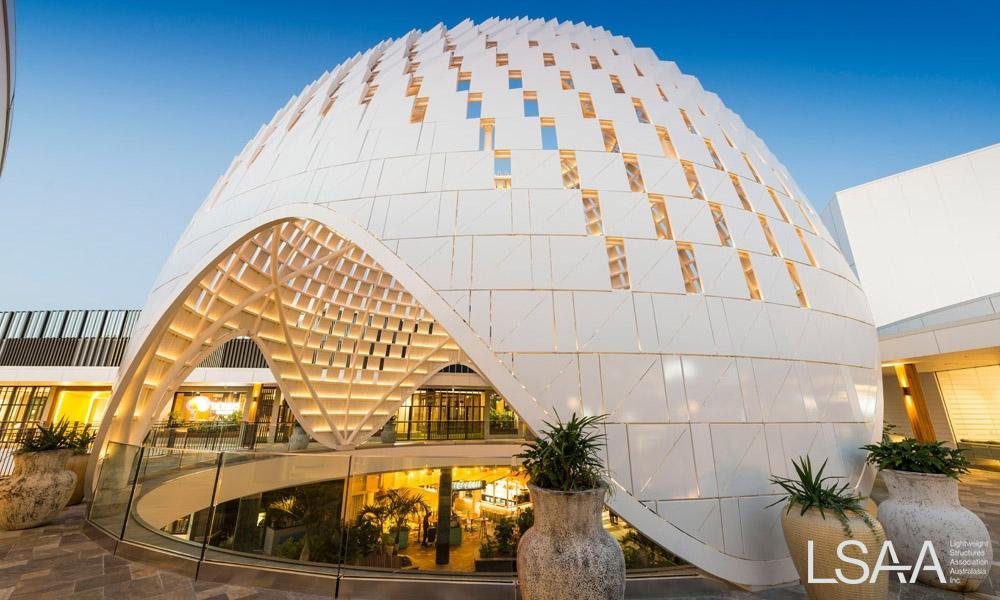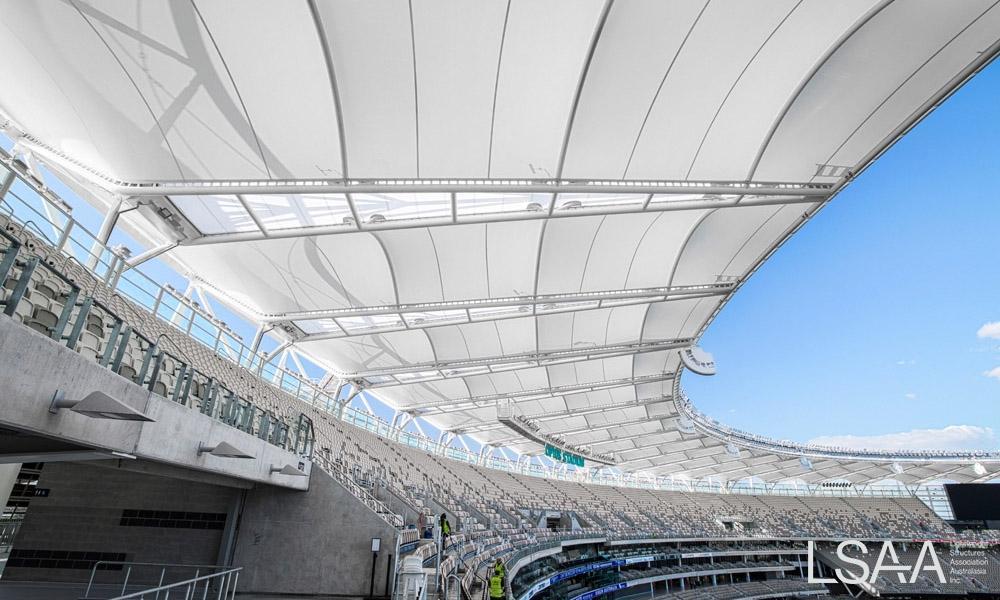 Are you working in the area of lightweight structures - tensioned fabric or membrane structures, cablenets, high tech glazing or other forms of innovative structures?
Possibly you should consider becoming a member of LSAA?
Most LSAA Members have been involved with either membrane structures (design, fabrication, erection, or supply of materials and fittings) for a considerable period of time. Others are involved with innovative new forms of architecture.