Quality shade sails and structures built properly at the best possible value
Stylish shade sails and waterproof fabric structures for commercial users. Built to last using materials proven in Australian conditions. Manufactured in house and guaranteed not to leak or sag for 10 years.
Alfresco Shade was started by Tom Westcott in 2000 with the vision of supplying beautifully designed and crafted shade systems at great value prices.
Quality products built to last, with proven materials and stylish clean lines. For the past 16 years we've helped transform restaurants, cafes, local councils, schools, and small businesses all over Sydney.
Creating comfortable and stylish outdoor spaces gets us out of bed every morning! We love to help commercial users unlock hidden value from their outdoor areas, and make the most of the space available.
Alfresco Shade is now established as the leading supplier to the Sydney hospitality industry, with over 80% of the dining structure market and hundreds of happy customers all over Sydney.
Website Homepage: https://www.alfrescoshade.com.au/
Contact details: 1300 798 700
Email: This email address is being protected from spambots. You need JavaScript enabled to view it.
74 Wellington Street, Riverstone,
NSW 2765, Australia.
Articles on the LSAA website:
LSAA Update on Fire Subcommittee Initiative (20 November 2020)
We wanted to provide you an update on an ongoing initiative of the LSAA, spearheaded by the Fire Subcommittee which was formed after the last LSAA Conference.
Many of our members have experienced roadblocks to having coated tensile fabric accepted by Building Surveyors and Fire Engineers for particular projects.

Despite the fact that most tensile fabrics do not contribute a significant fuel load to a fire, they do not comply with the Deemed to Satisfy Provisions of the (Building Code of Australia Version 2019) ("BCA") because they are deemed combustible when tested in accordance with AS 1530.1.

It is however possible to use coated tensile fabrics in Type A and B construction through the alternative compliance pathway of a Performance Solution.

The LSAA engaged the services of Basic Expert Pty Ltd, Fire Engineers, to develop a Guide to Preparing a Performance Solution for Fabric ("The Guide")
The current version (Draft7) of The Guide is available HERE.

The purpose of The Guide is to help LSAA members navigate through the combustibility provisions of the BCA and provides valuable information to aid fire engineers with preparation of a performance solution for a coated tensile fabric project.

The Guide covers PVC/Polyester and PTFE/Fiberglass, but the principles in the guide applies to other tensile fabrics including HDPE.
The LSAA 2020 Conference and Design Awards were to be held in Melbourne at Swinburne from September 17-18 2020.
PLEASE NOTE THAT DUE TO COVID-19 THIS EVENT - in its traditional format - IS CANCELLED (as of March 31 2021)


It is planned that the postponed LSAA 2020 Design Awards will proceed with some changes to format.
Note: The Design Awards will enable completed innovative and lightweight structures completed since October 2018 to be entered in a number of Categories. The Awards are open to LSAA Members, Non-members as well as from International projects.
Revised details including entry requirements, will be finalized in April 2021. The anticipated closing date for entries would be mid August 2021.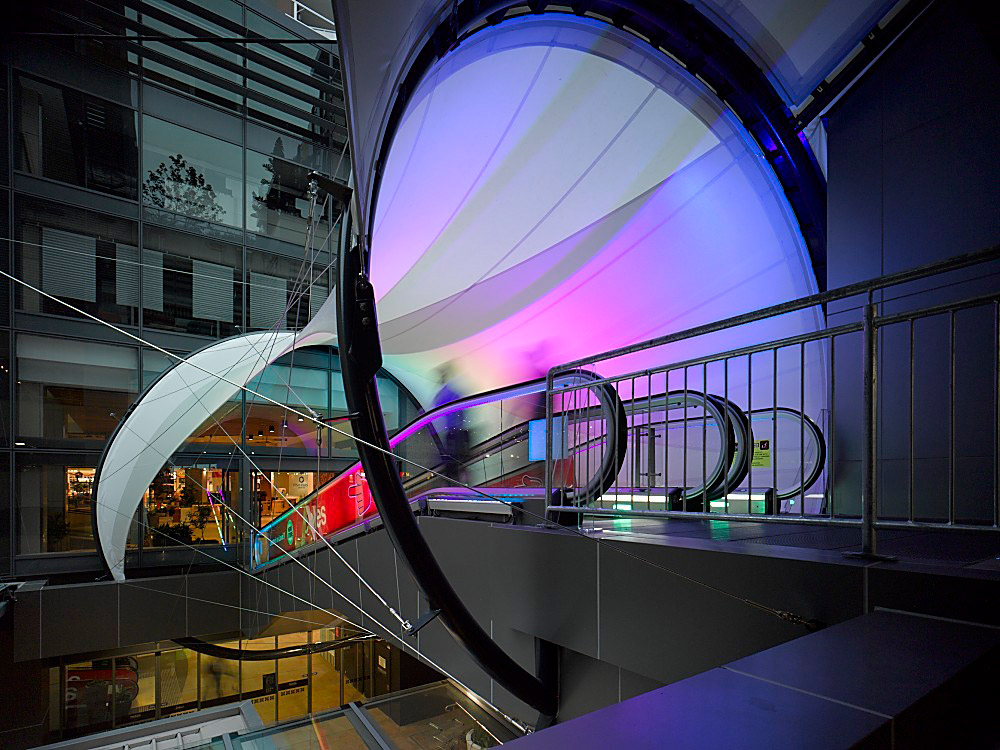 The LSAA website is being revamped with more images of the exciting structures our members have been involved with.
Because of the Covid-19 Pandemic, we have postponed our planned 2020 Conference and Design Awards until some time in 2021 - yet to be determined (July 2020)
The Design Awards enable members and non-members to enter projects that have been completed since the last Awards (October 2018).
Are you working in the area of lightweight structures - tensioned fabric or membrane structures, cablenets, high tech glazing or other forms of innovative structures?
Possibly you should consider becoming a member of LSAA?
Most LSAA Members have been involved with either membrane structures (design, fabrication, erection, or supply of materials and fittings) for a considerable period of time. Others are involved with innovative new forms of architecture.
Being a financial member offers an opportunity to display your company profile on the LSAA website, to benefit from discount fees to conferences and LSAA Design Awards.
There is also the opportunities to have access to a network of helpful members in your industry and to contribute news items to our website. Financial members may display the LSAA logo on their letters and website and link to the LSAA website.
Download a membership information pack
Download a membership application form (Word doc 2020-21) PDF
Download the LSAA Members Code of Ethics
Download a brochure about the LSAA
Download a booklet on Membrane Structures
Download a copy of our Constitution