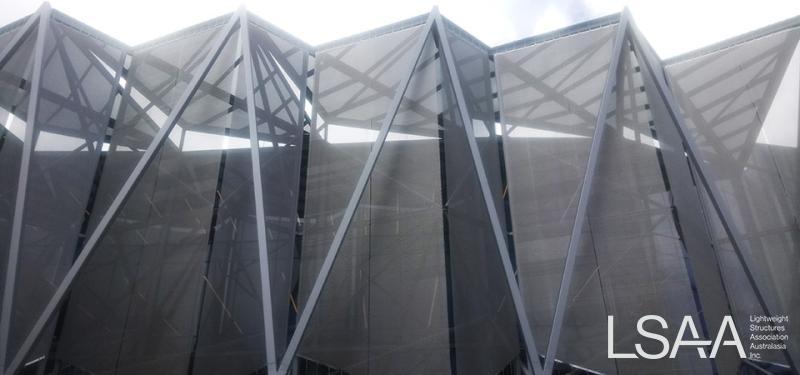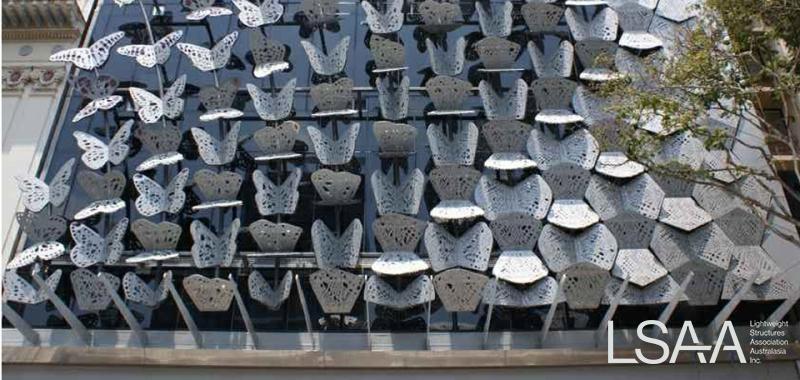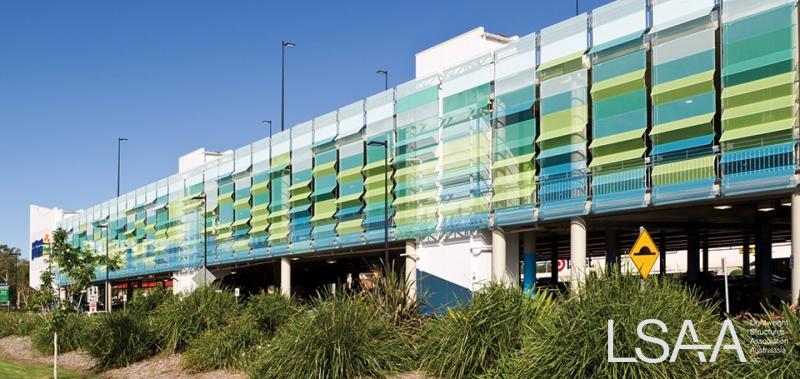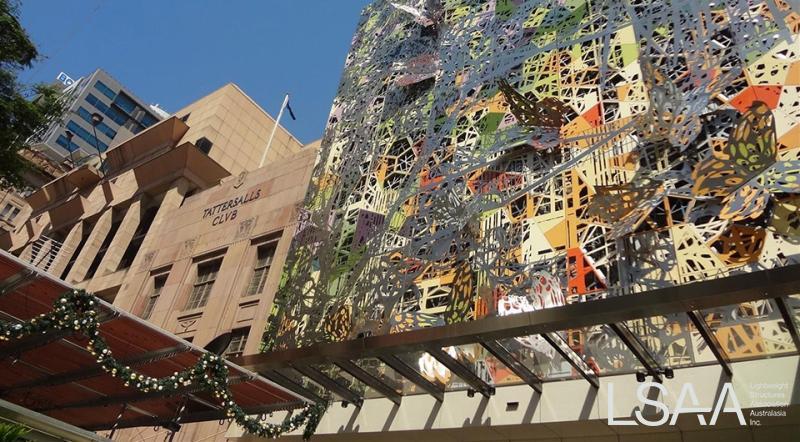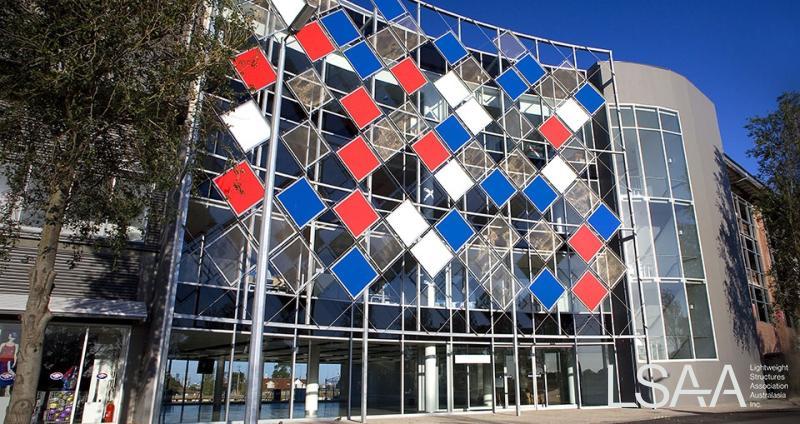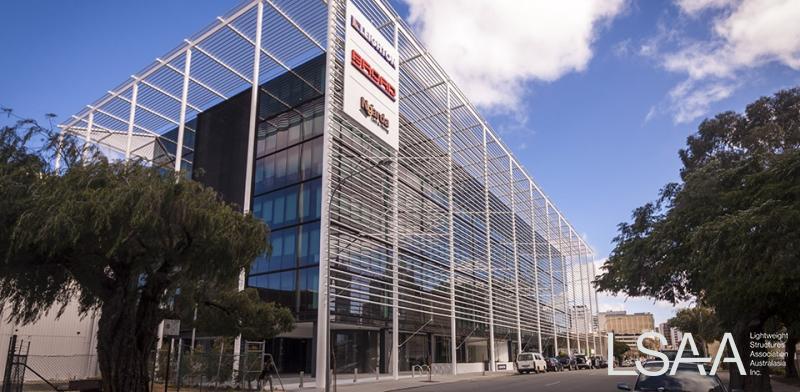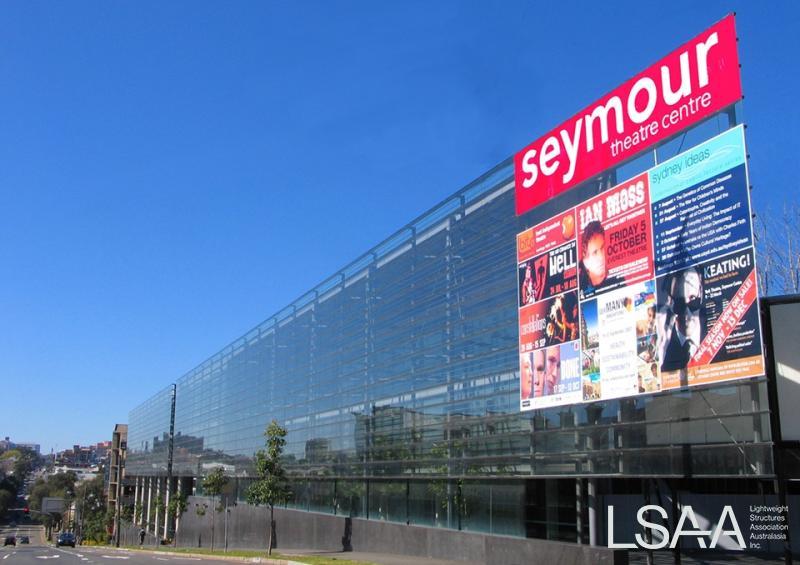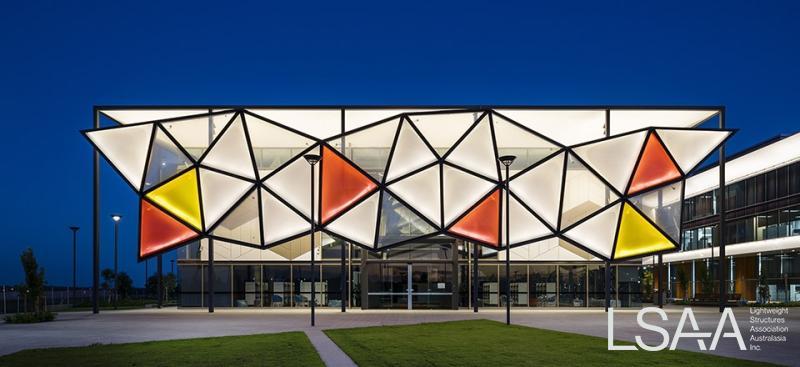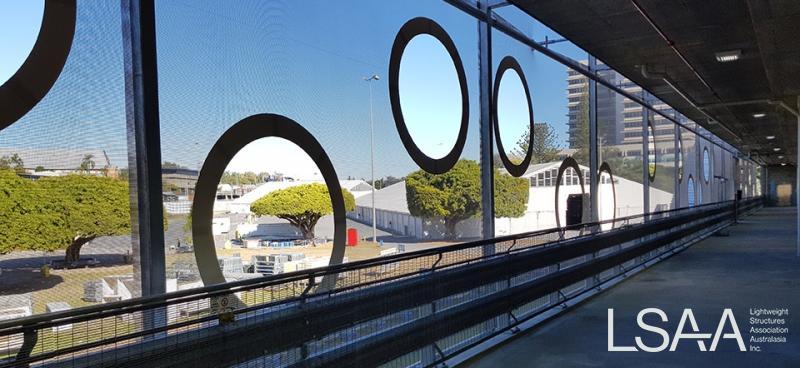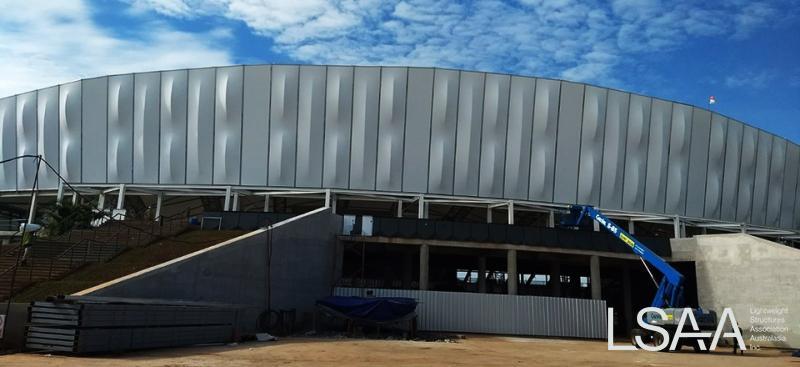 Lightweight structures are increasingly being applied to facades of buildings and may take the form of high-tech glazing, shade or heat controlling double surfaces.
Laser cut metal panels can be used to good artistic effects.
Back to Projects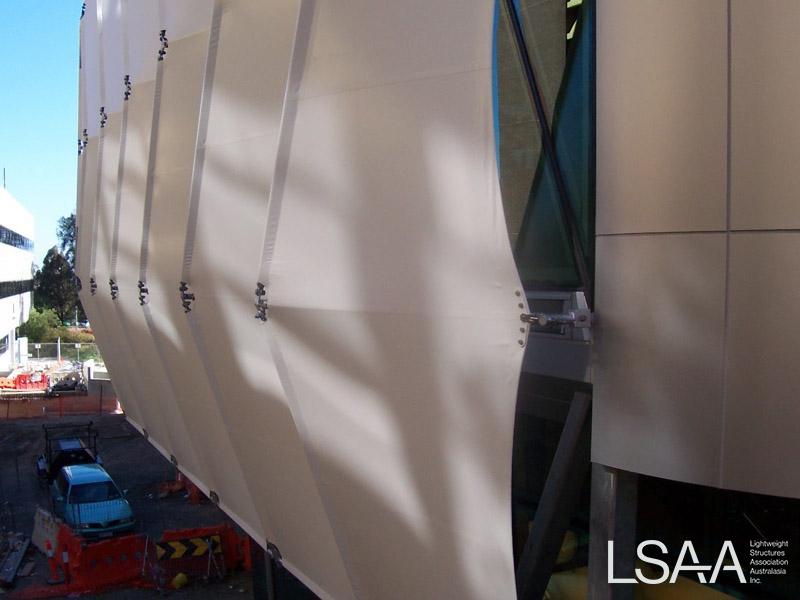 LSAA 2009 Design Awards Entry 1397 - Project Category Facades
Entrant: Oasis Tension Structures (Australia) Pty Ltd
Location: Monash University,Wellington Road - Clayton Vic

The PVC tensioned membrane vertical panels diagonally twist from the top of each bay to the bottom: each ribbon has a catenary edge, the corners are stressed to a series of intermediate horizontal steelwork stub columns with small threaded toggles. The aim of the structure is to provide weather protection, particularly the sun, from the glazed façade within, so that plenty of light is allowed into the core of the building but it is reflected light, not direct light.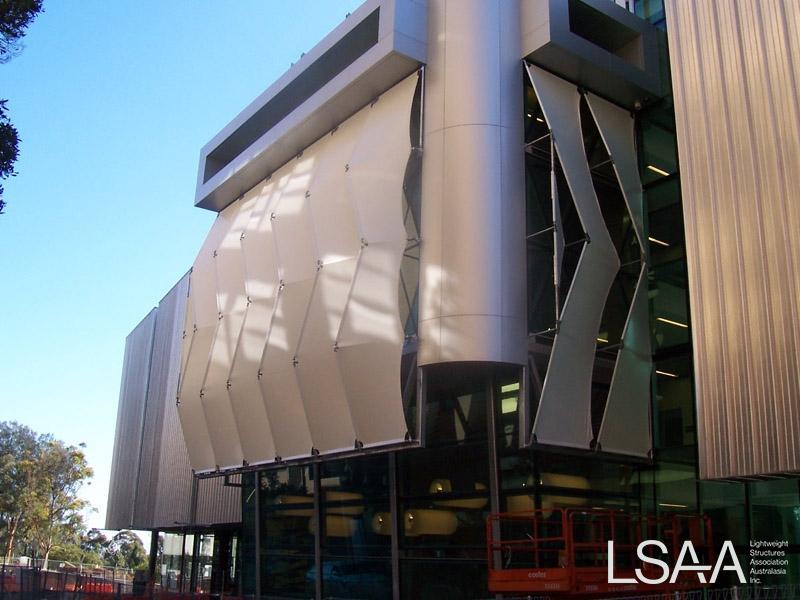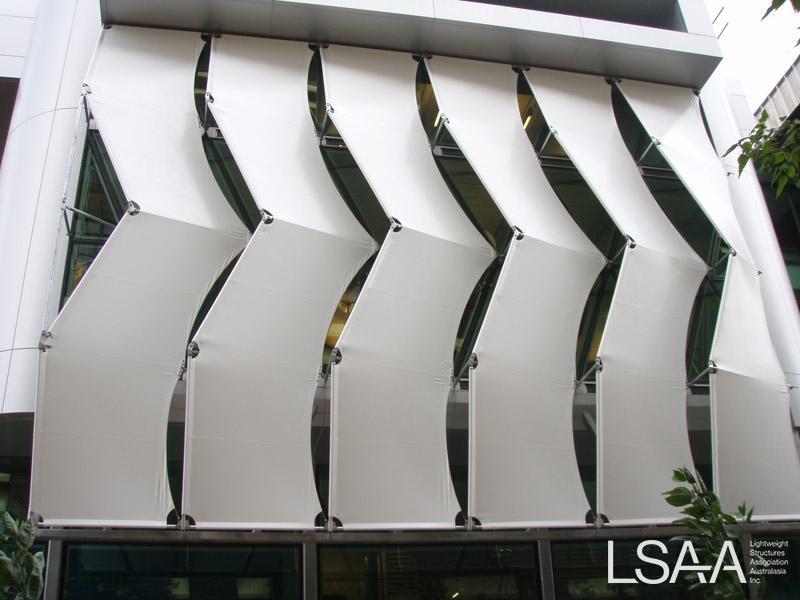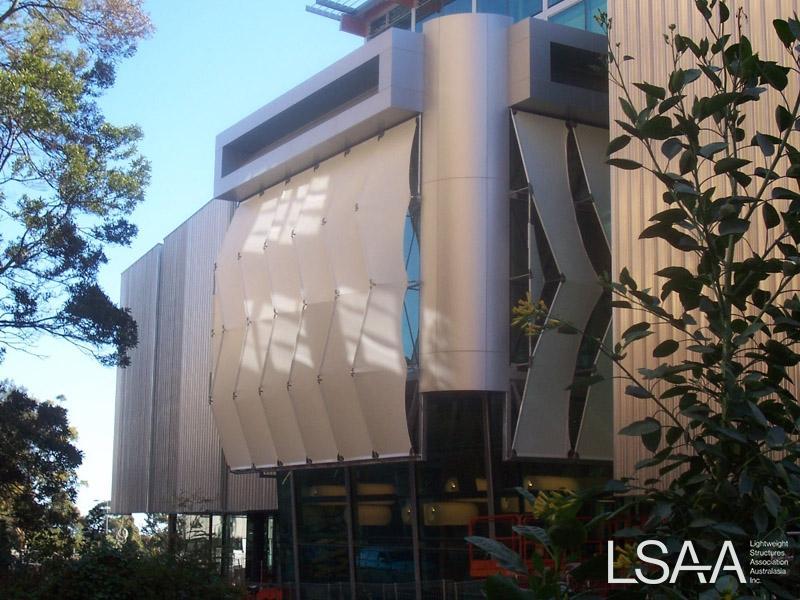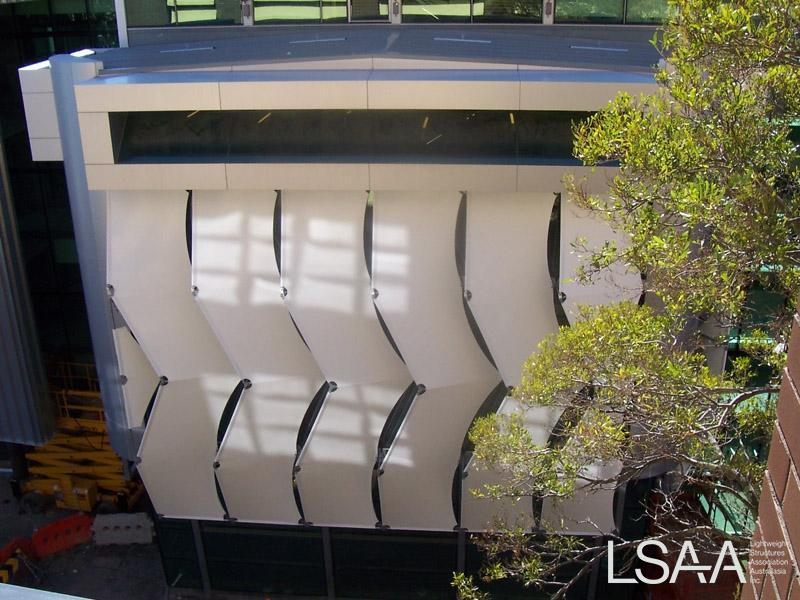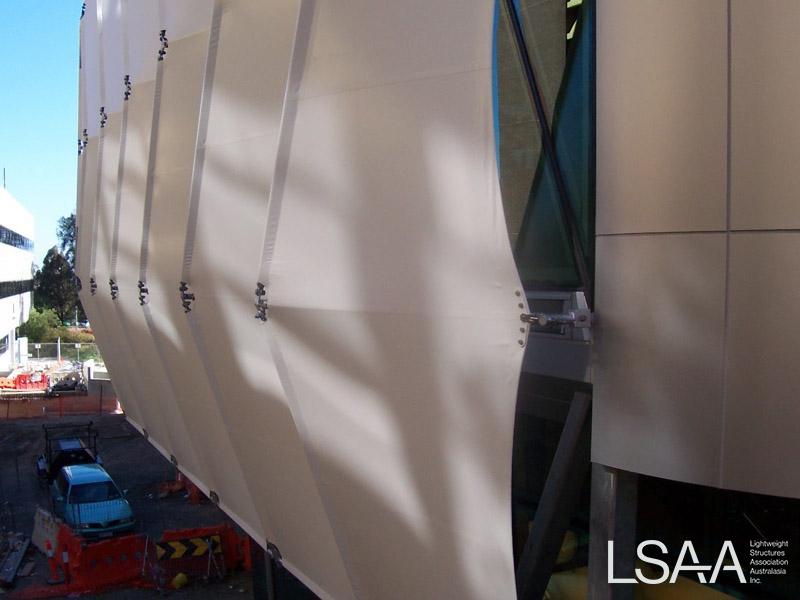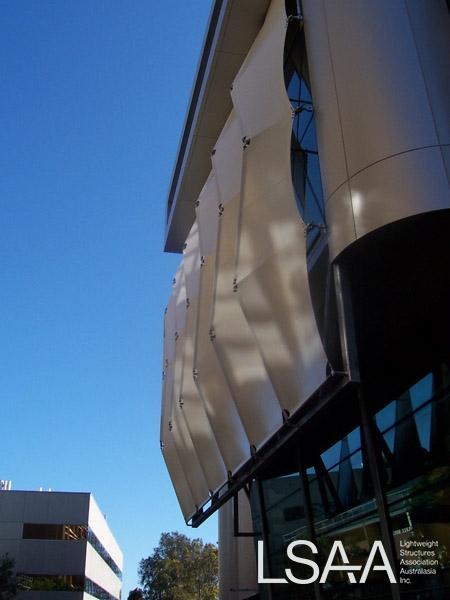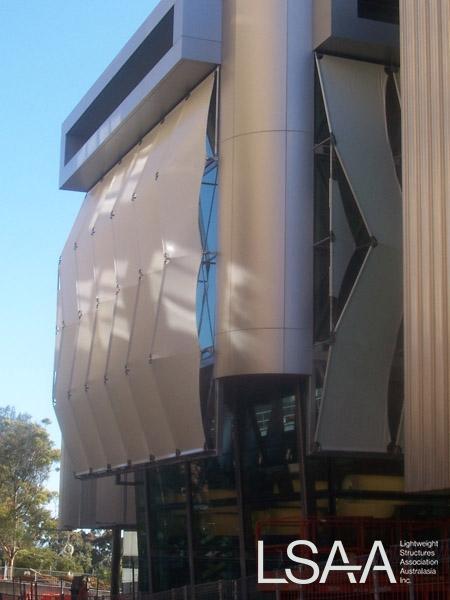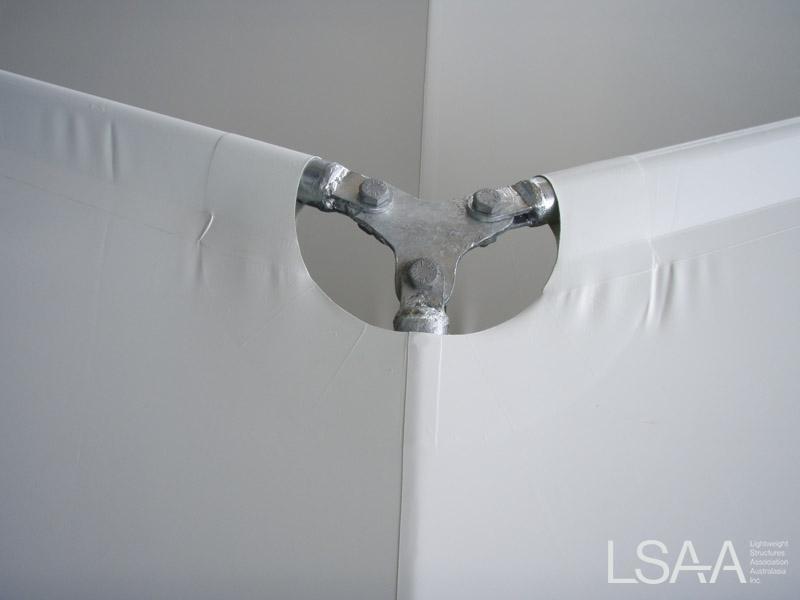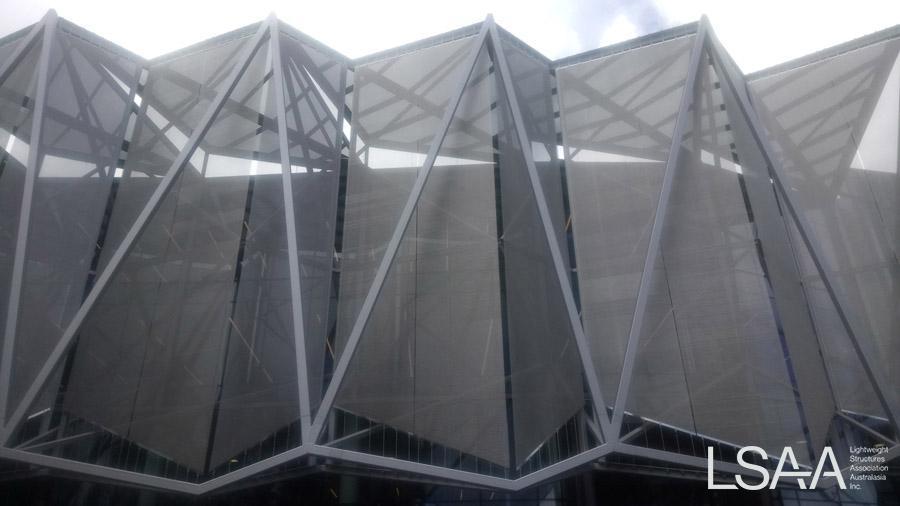 Award of Excellence LSAA 2018 Design Awards - Glazing and Facades (Cat 5, 5627)
Shade Facade
PROJECT DESCRIPTION:
A brutalist brick and concrete library is transformed with many careful interventions into a light filled, open structure at the heart of its university campus setting.
A video may be seen at the following link https://www.youtube.com/watch?v=7GVLIjeb_8Q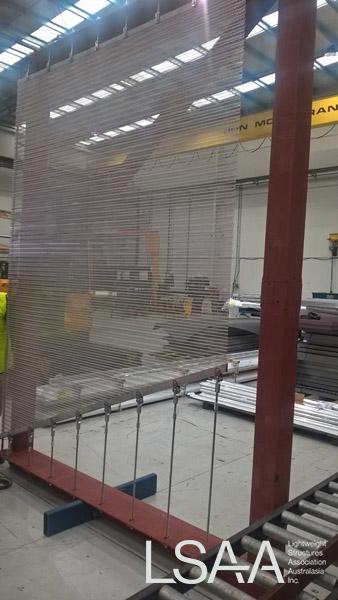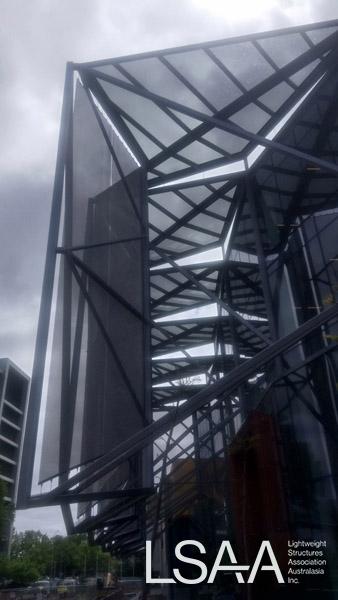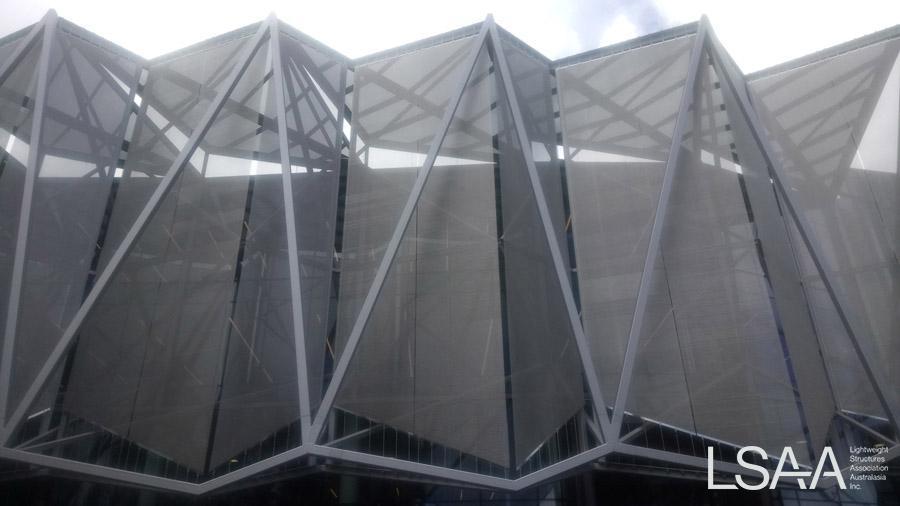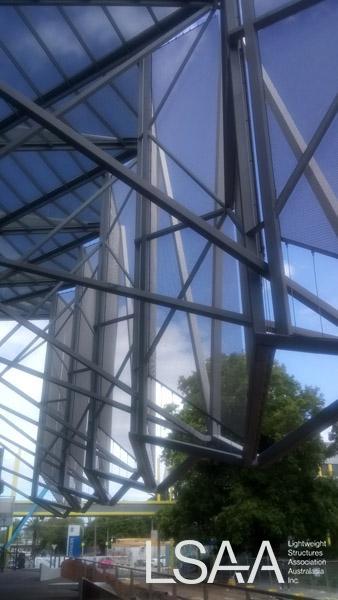 Read more: Monash University Caulfield Campus, Library Shade Facade (2018)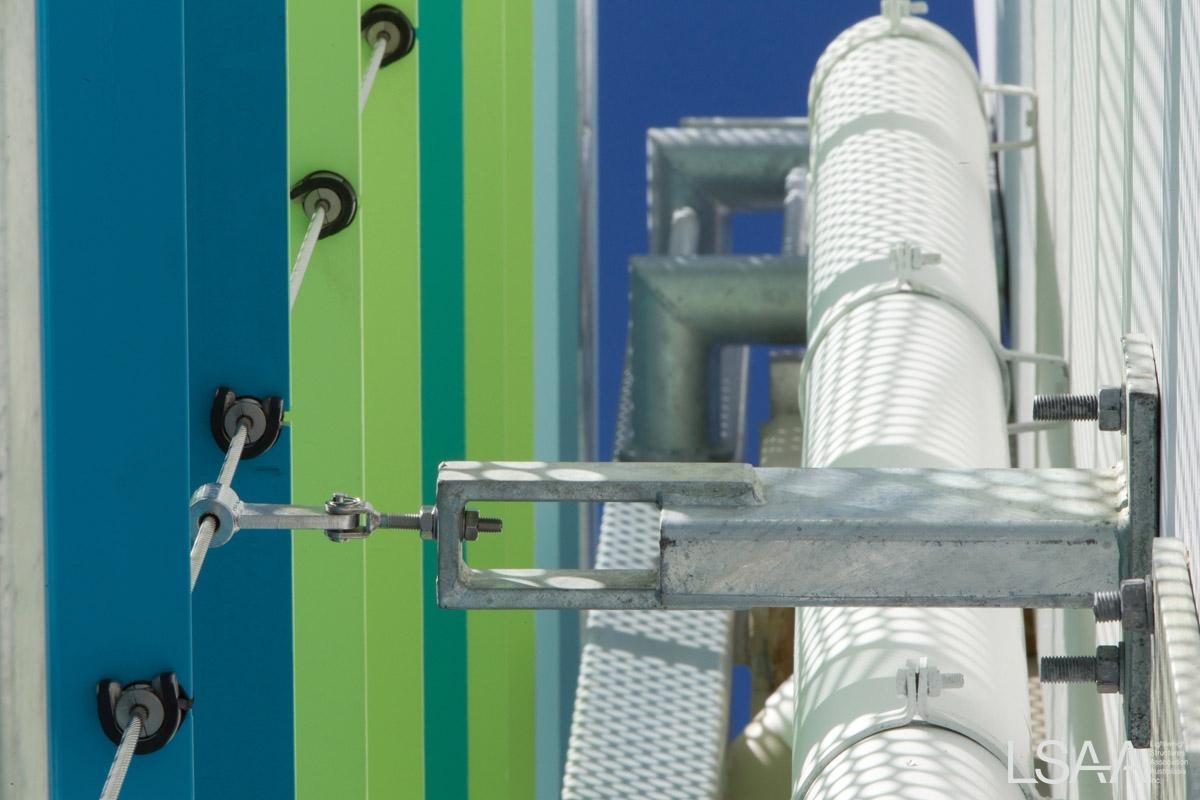 Atmosphere Façade Park Beach Plaza
The system is composed of stacks of perforated aluminium panels supported on tensioned cables.
The panels provide shading to facades whilst still allowing for good light transmission.
Panels can be folded and perforation patterns and densities varied to produce different shading effects and images.
For optimum shading effects the upward facing surface is punched with a low porosity perforation pattern and the downward facing surface is punched with a high porosity perforation pattern.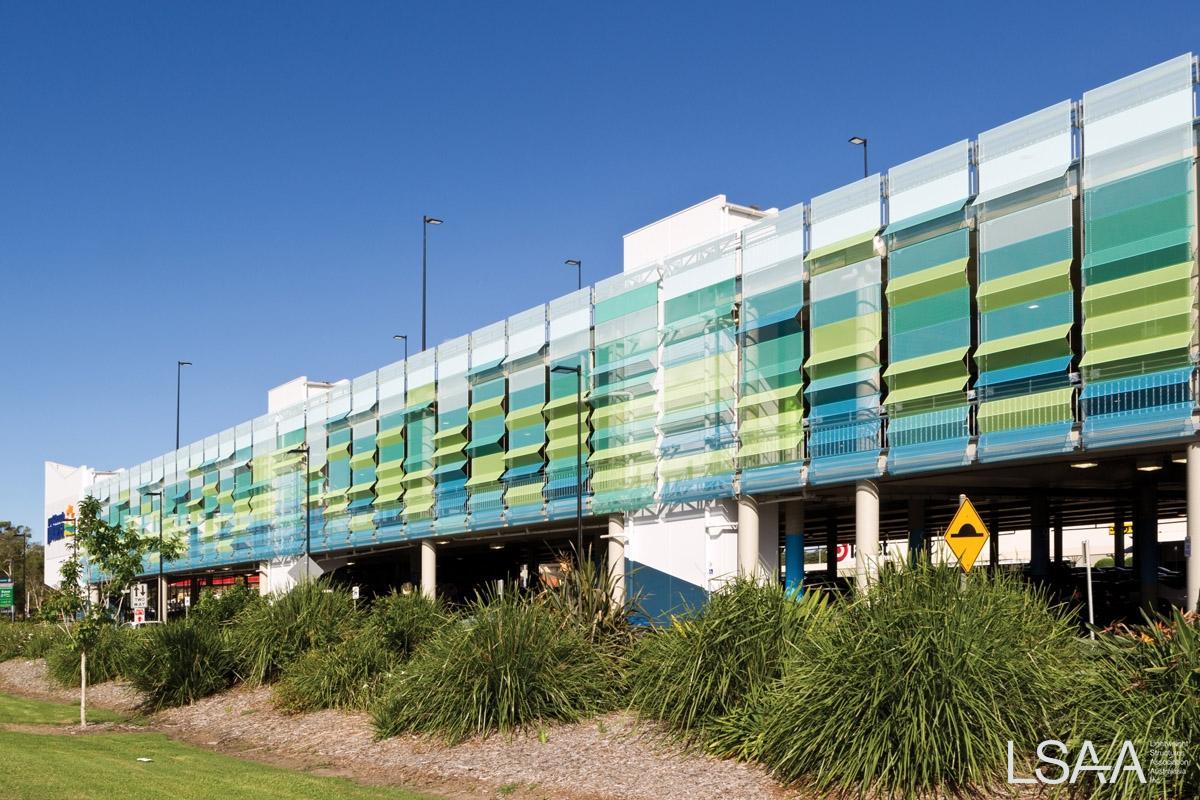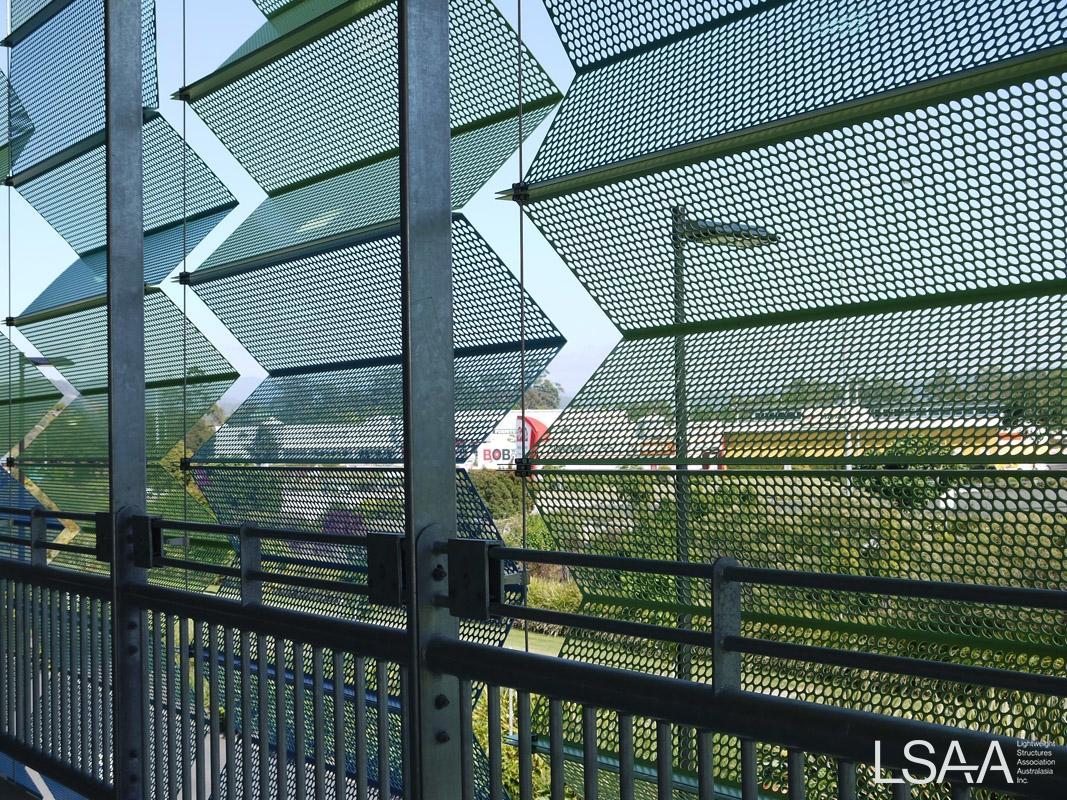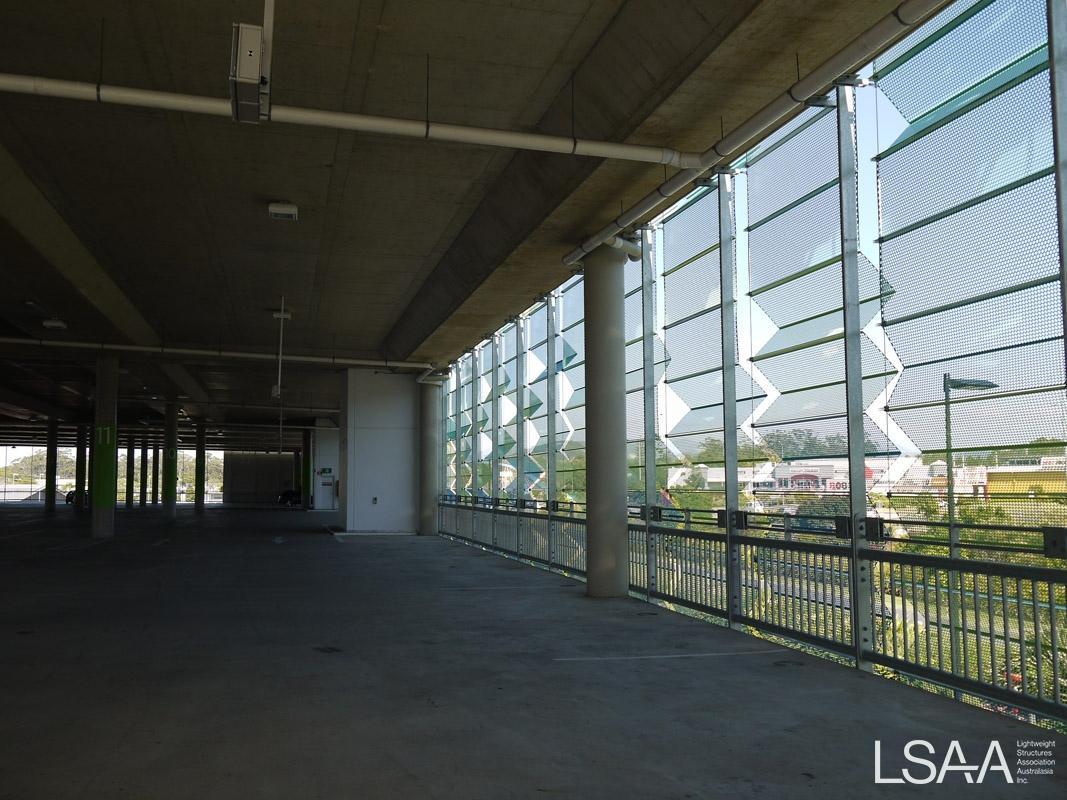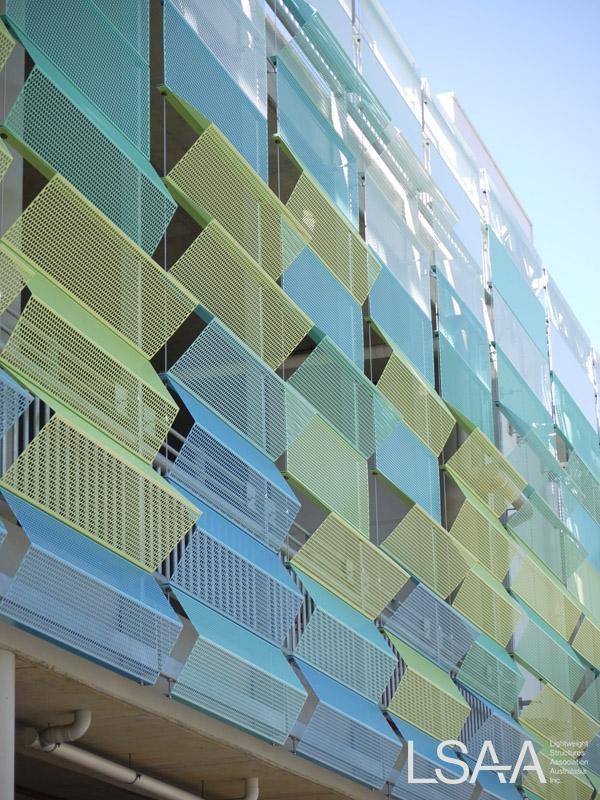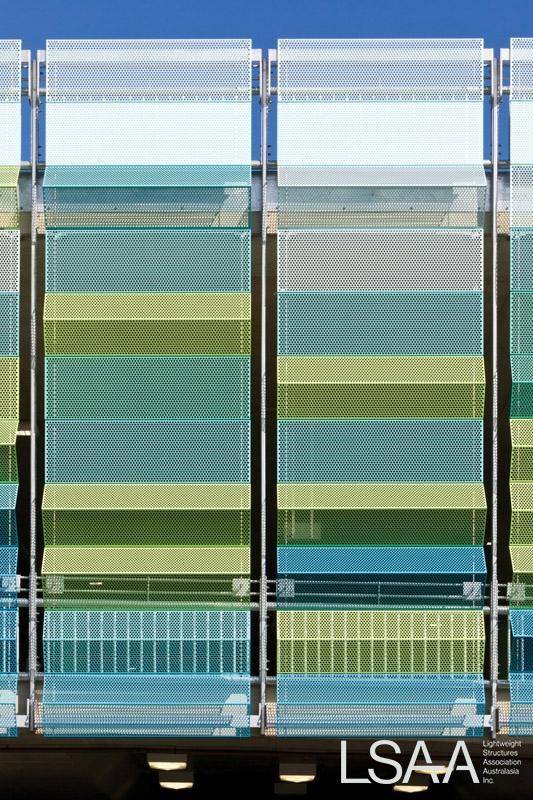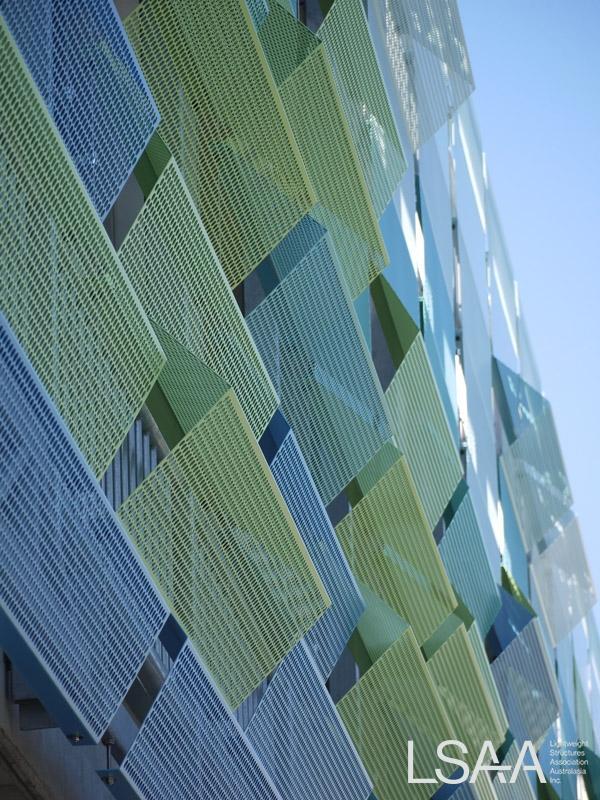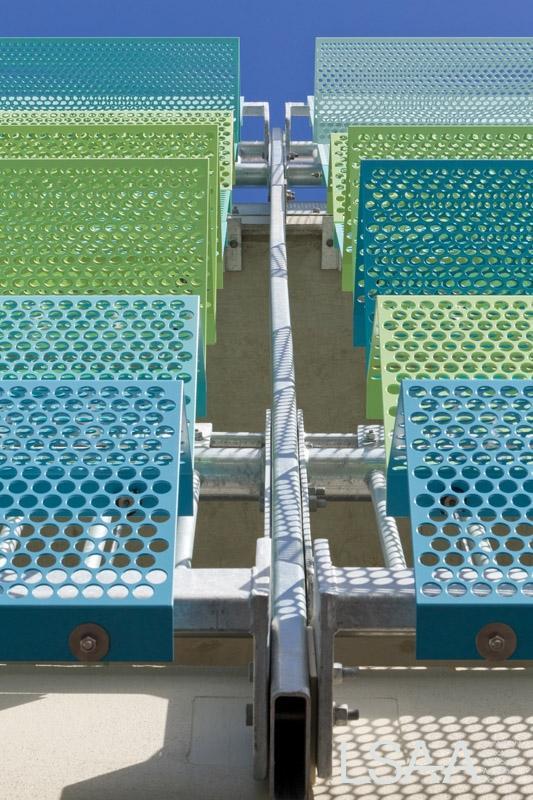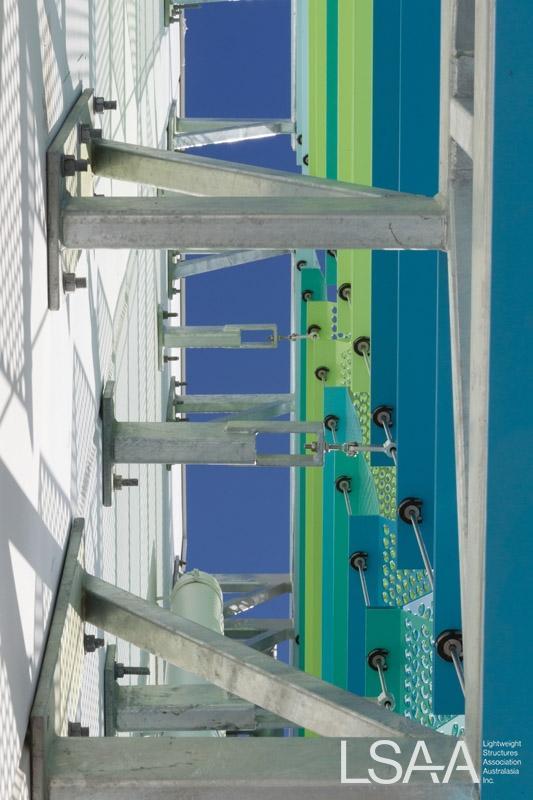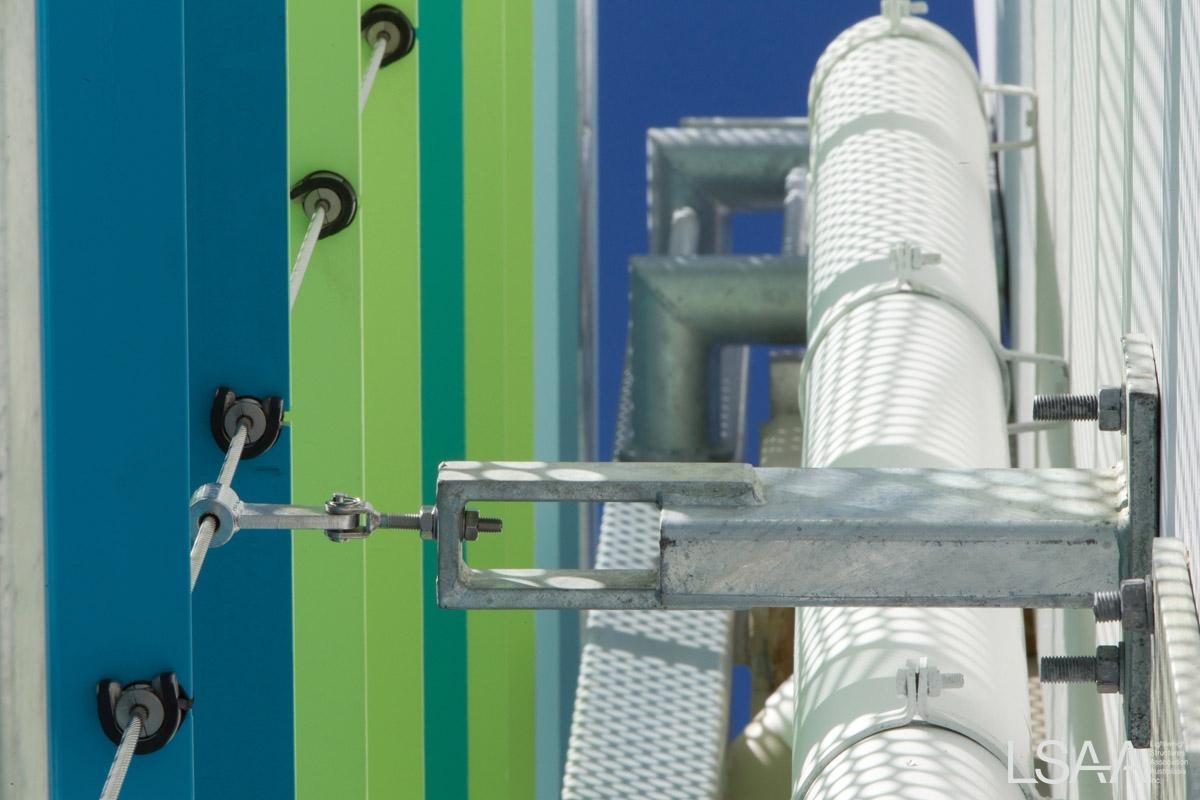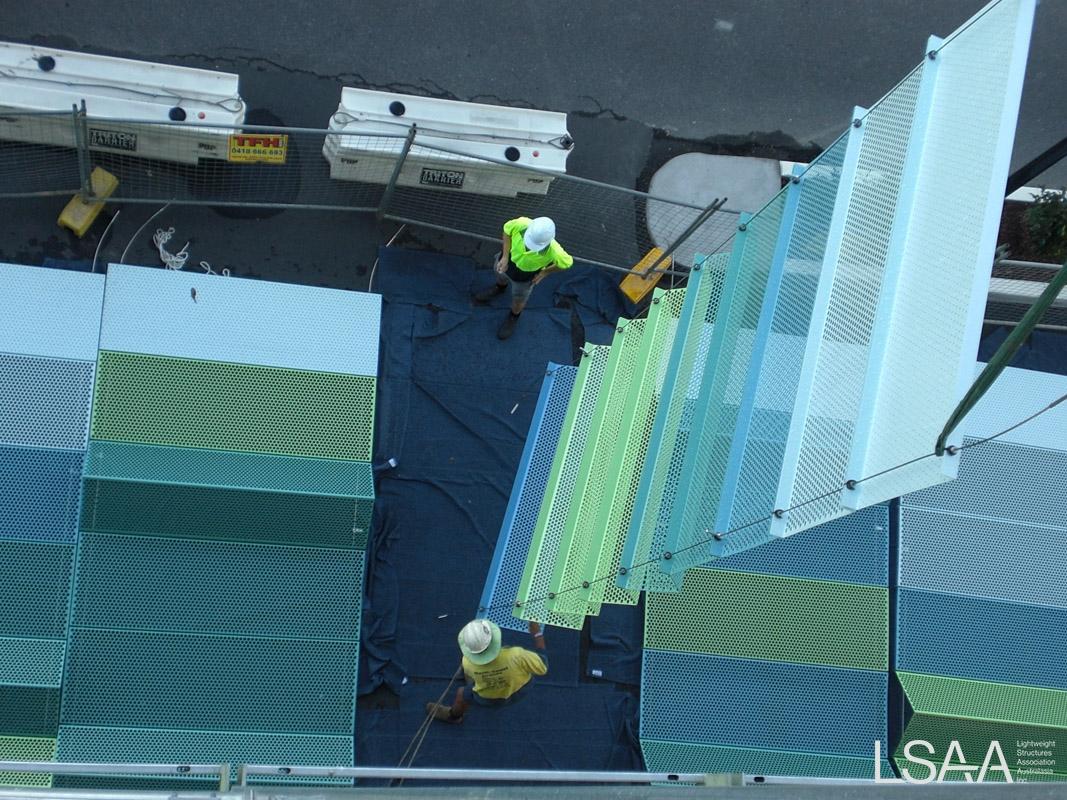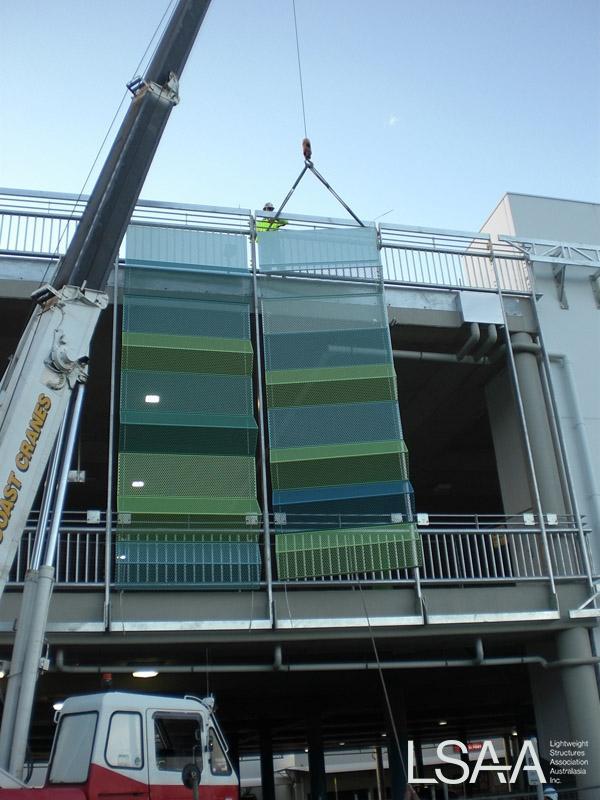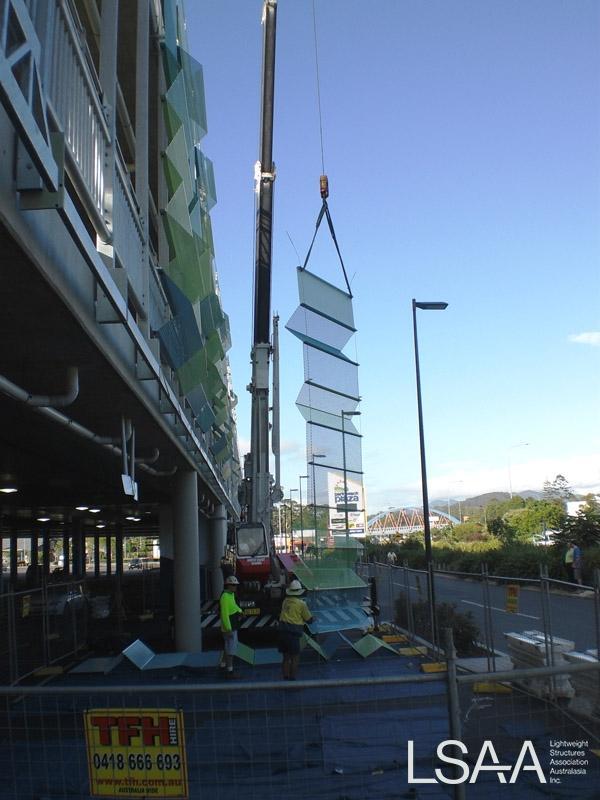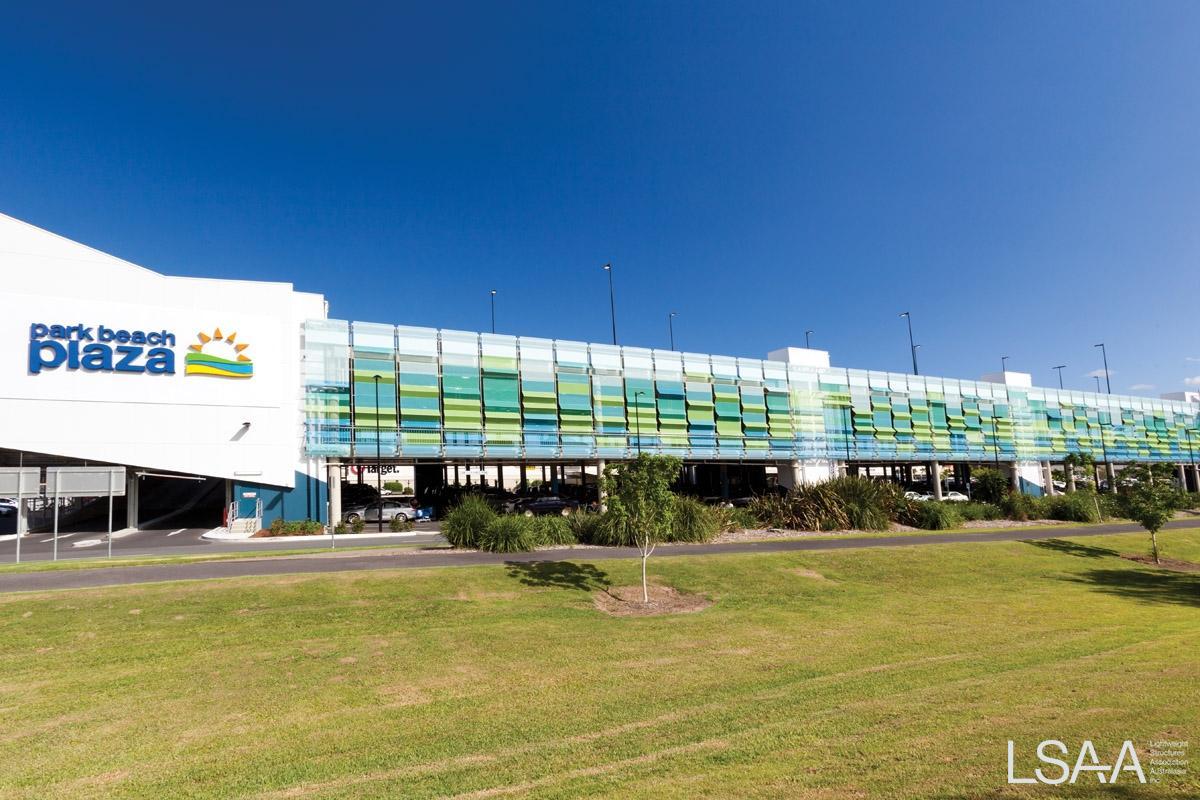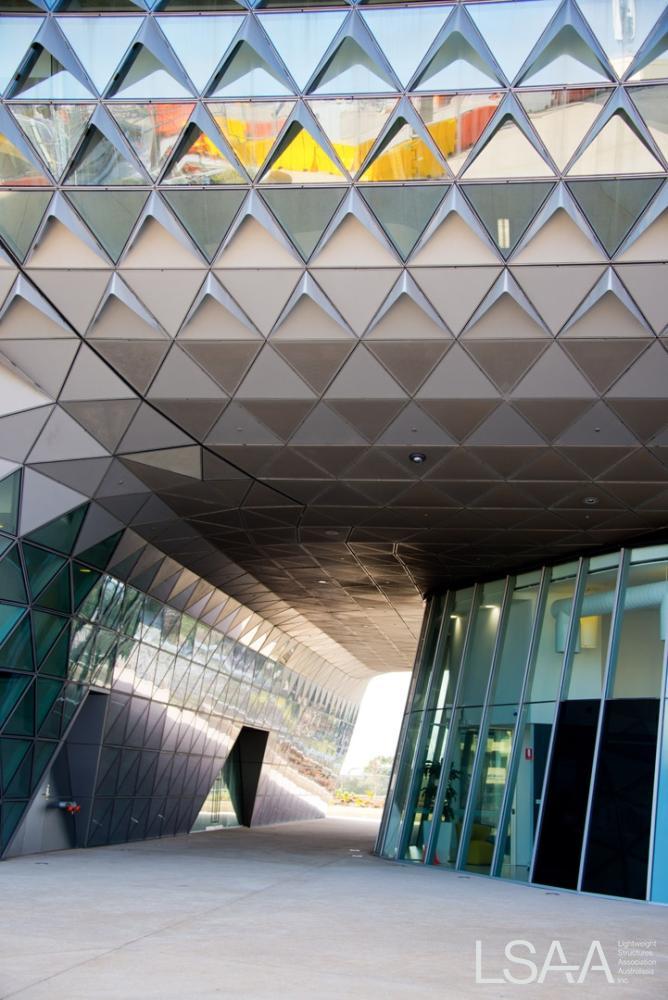 SAHMRI is a world class facility for medical research under construction in Adelaide (July 2015)
The facility will increase the ability for new leading edge research and clinical applications into better treatment and potential cures for the most challenging diseases.
The building has an interesting curved facade as illustrated in the following images.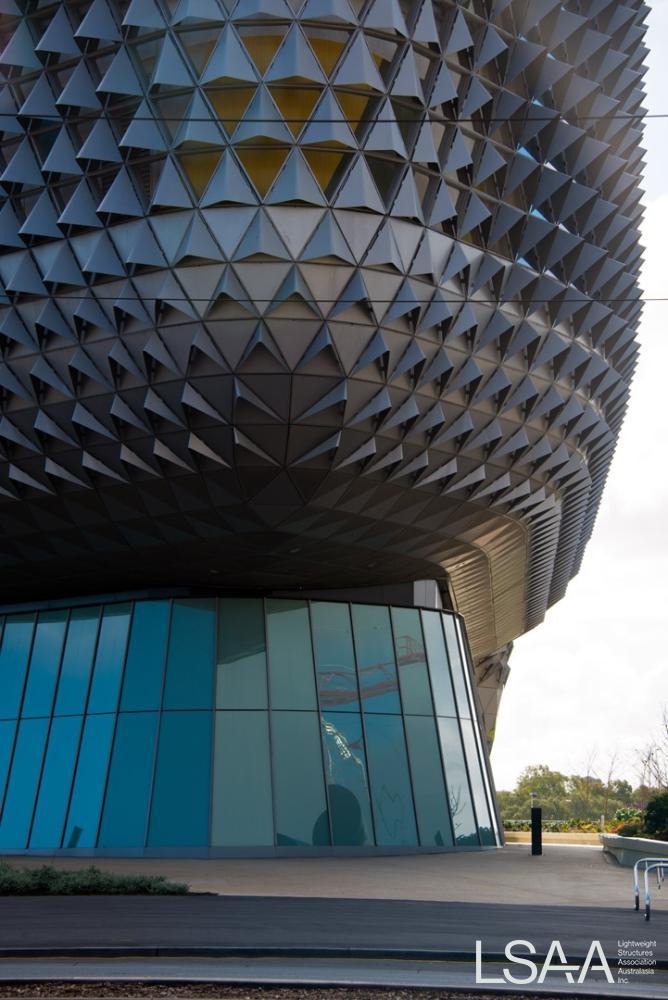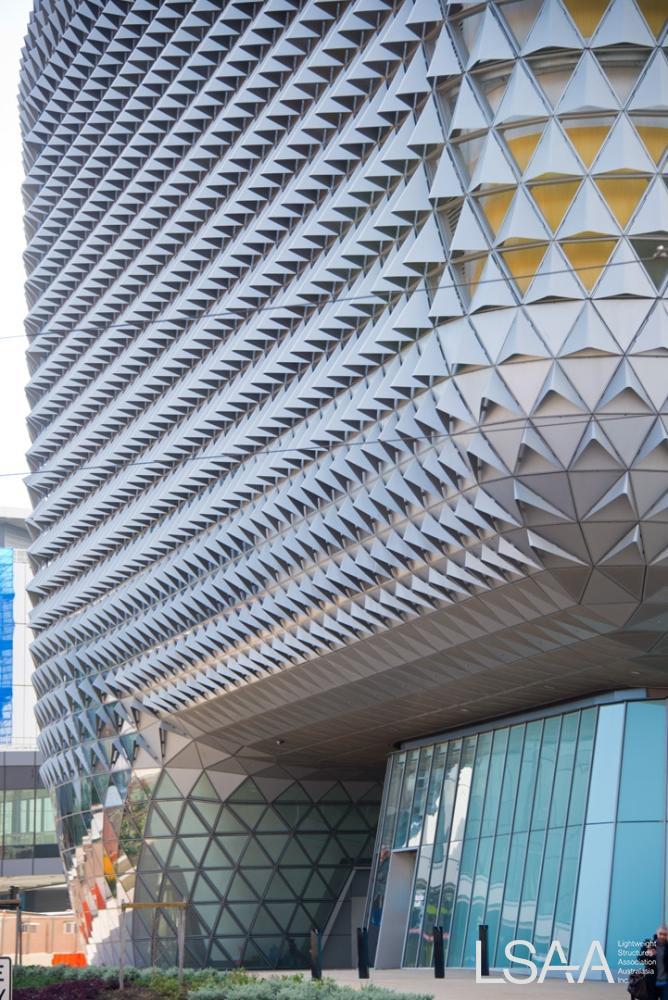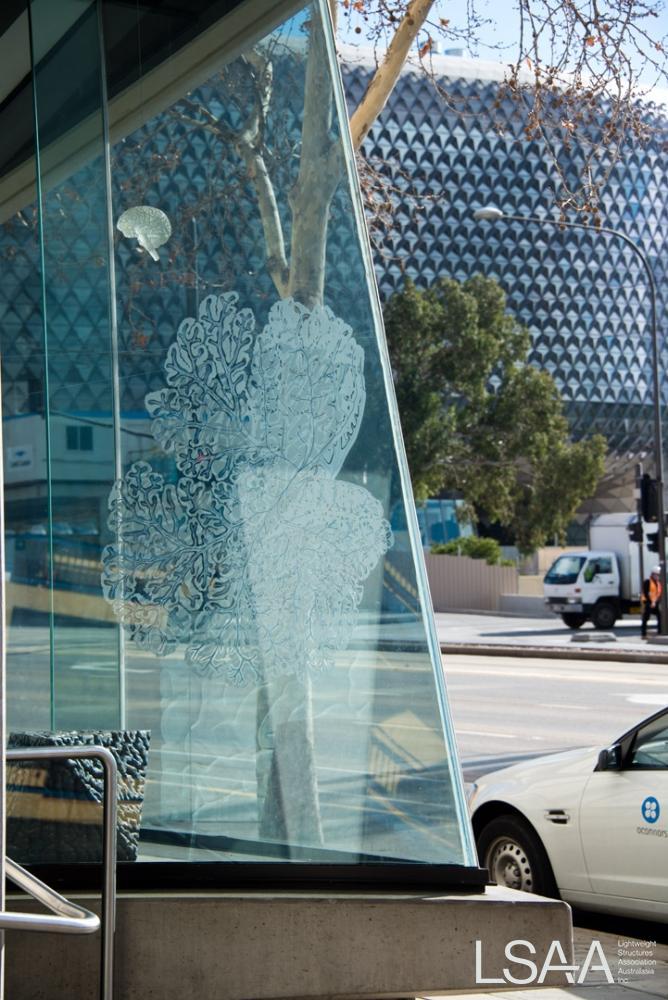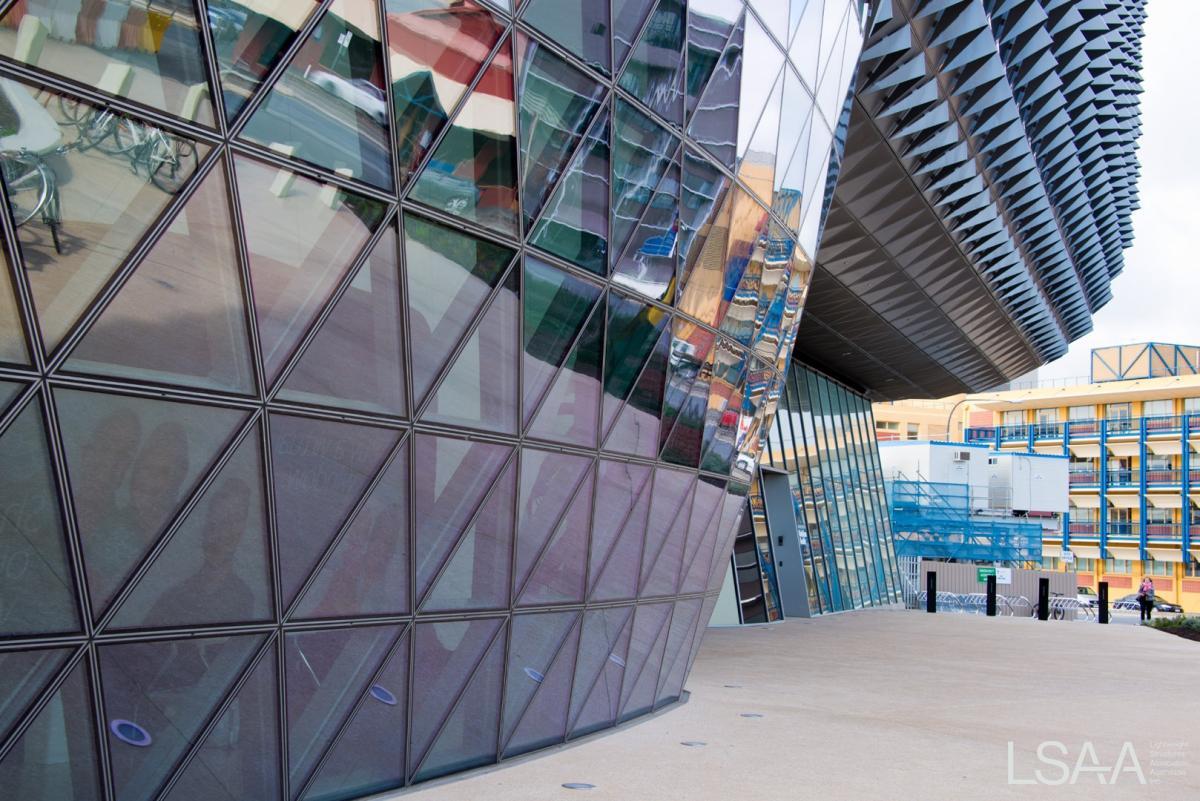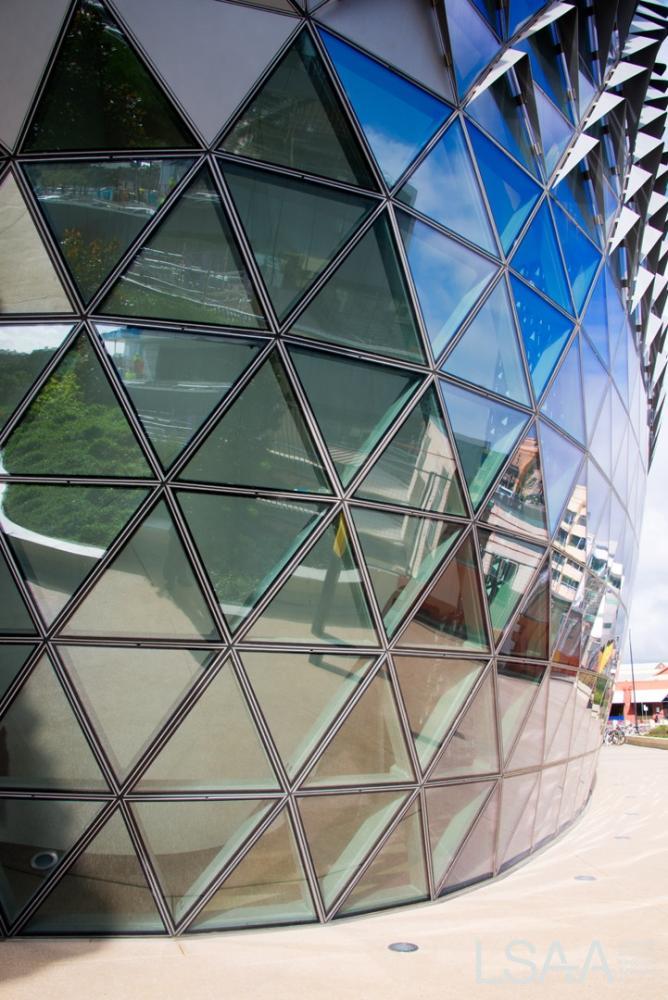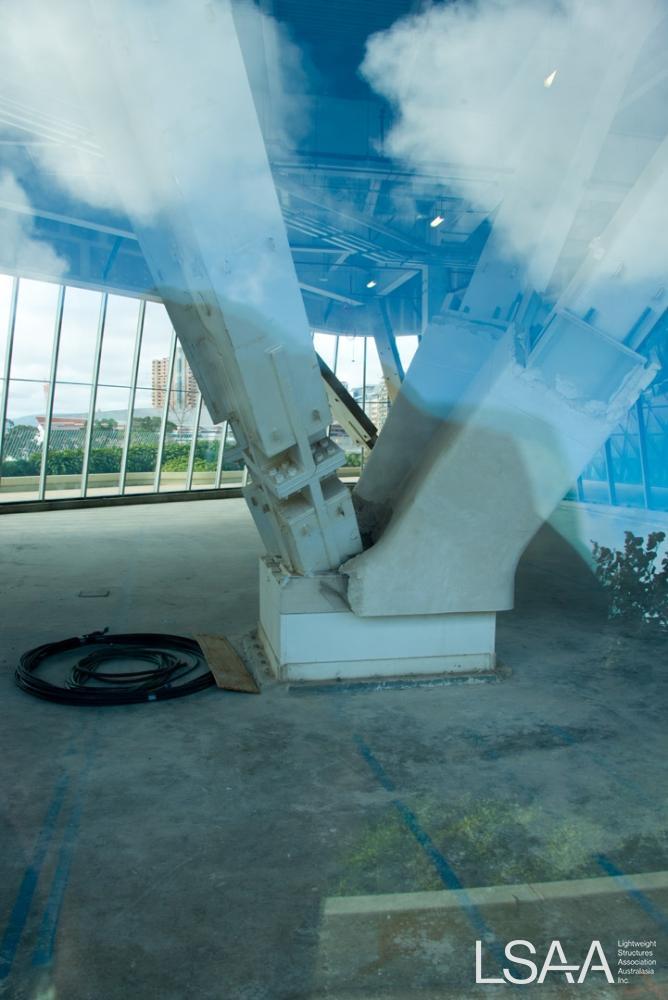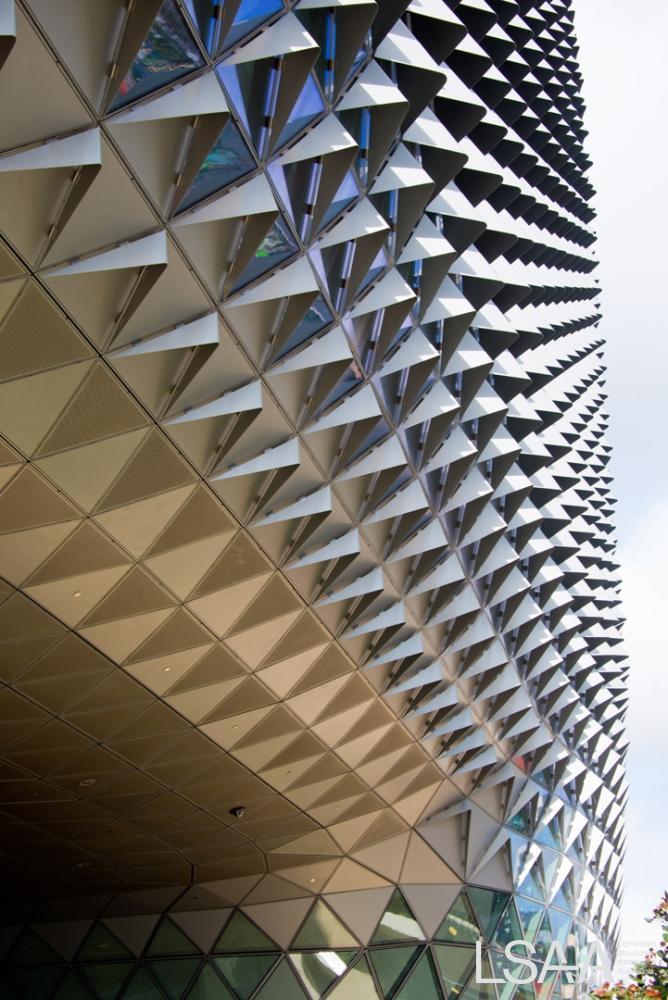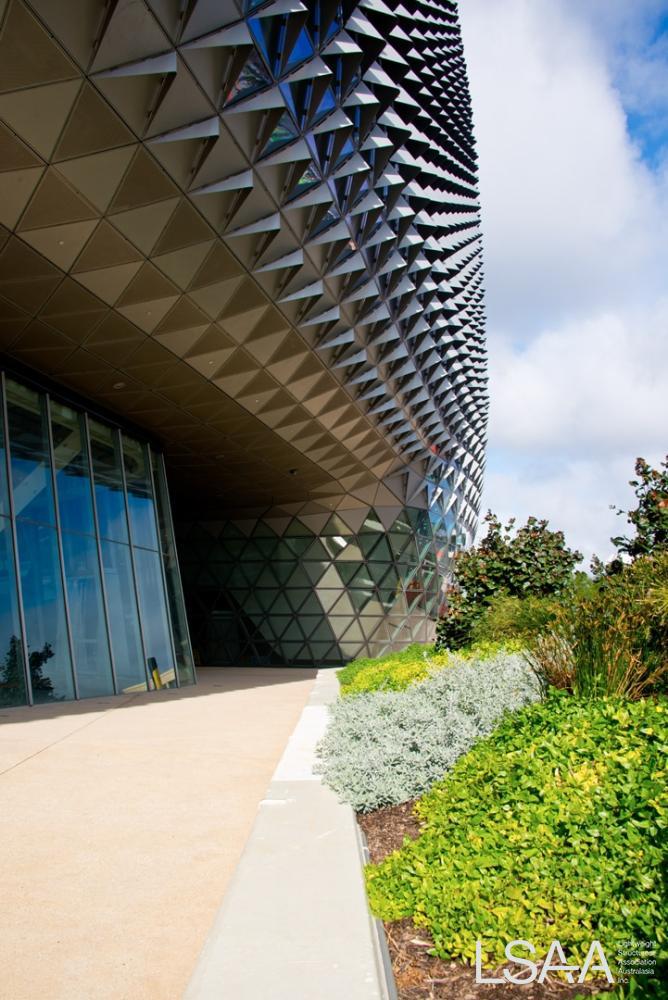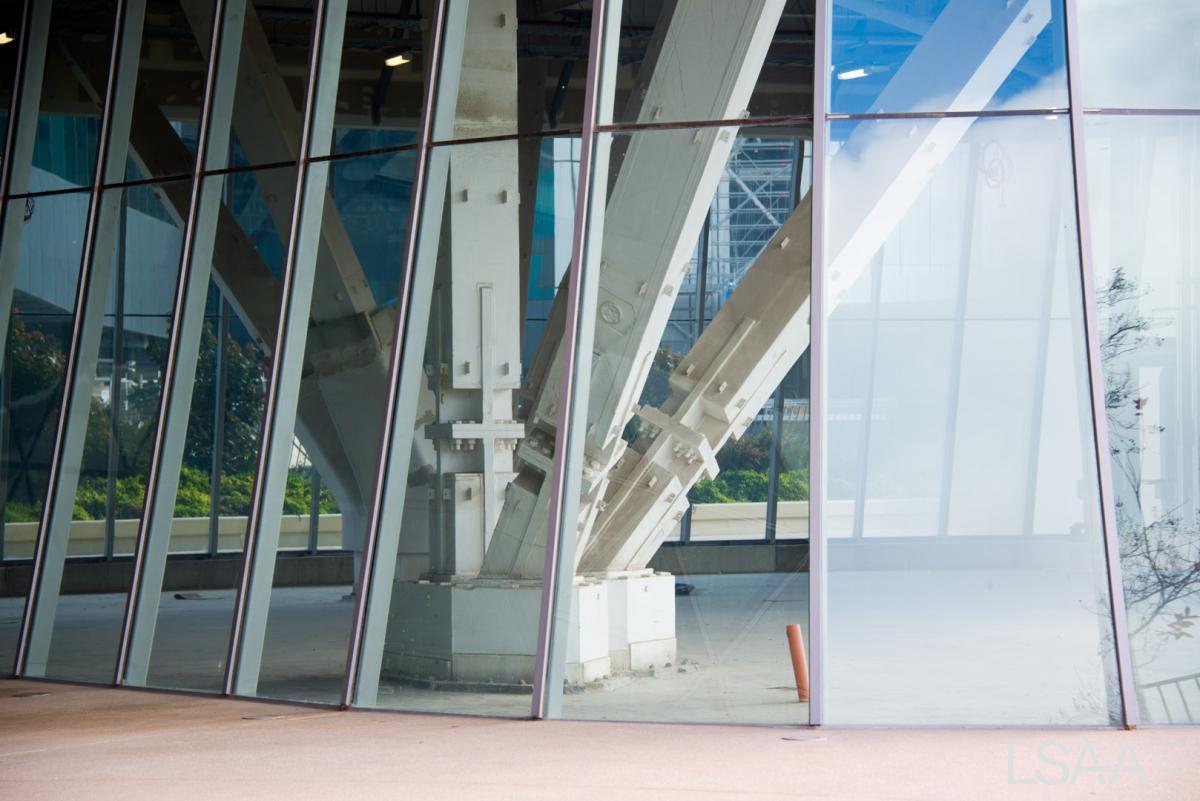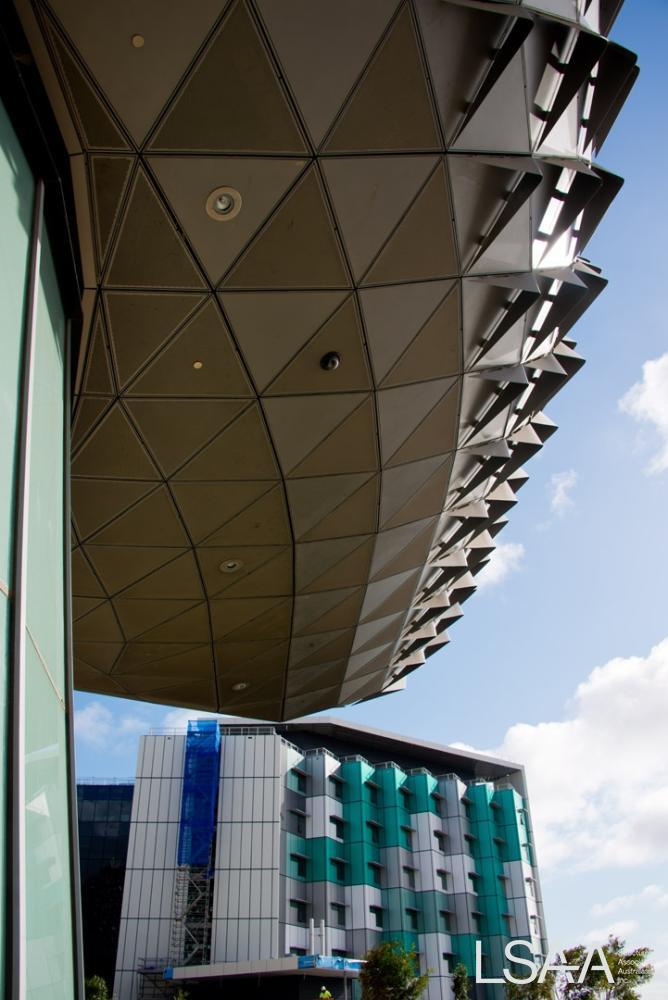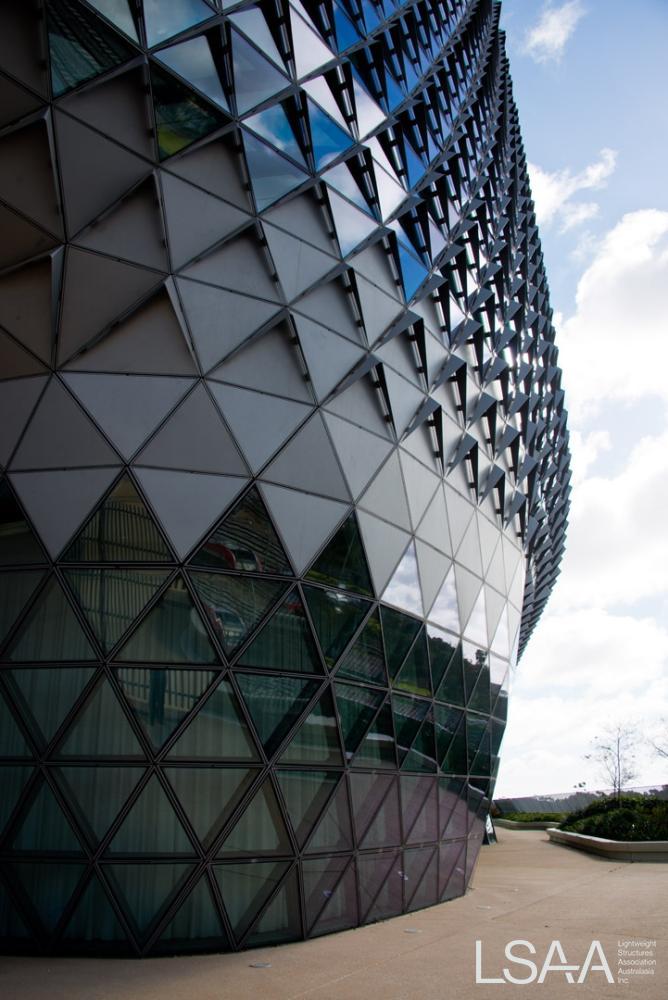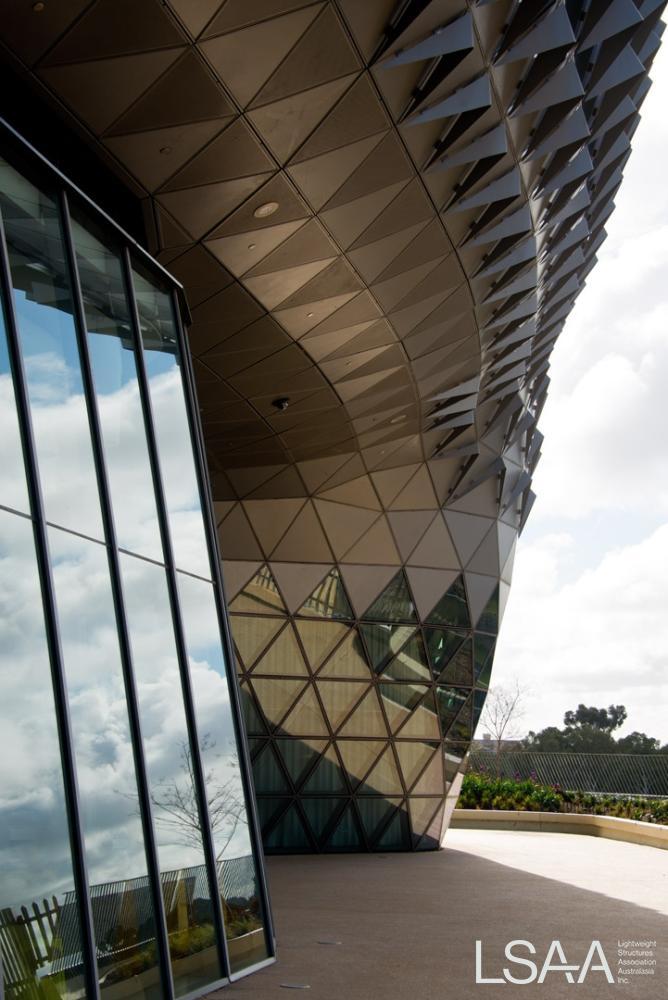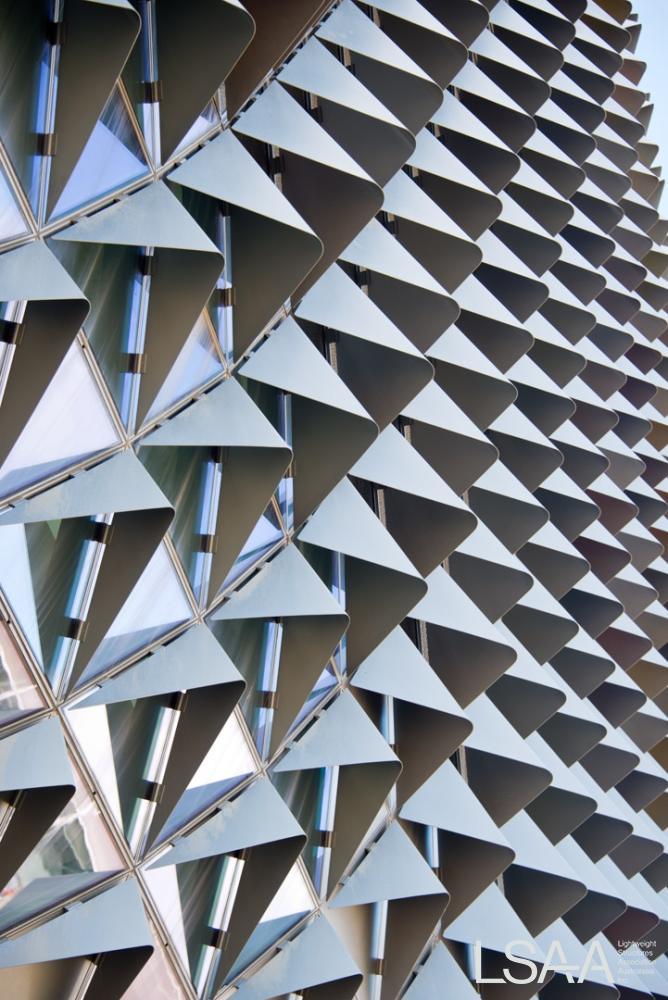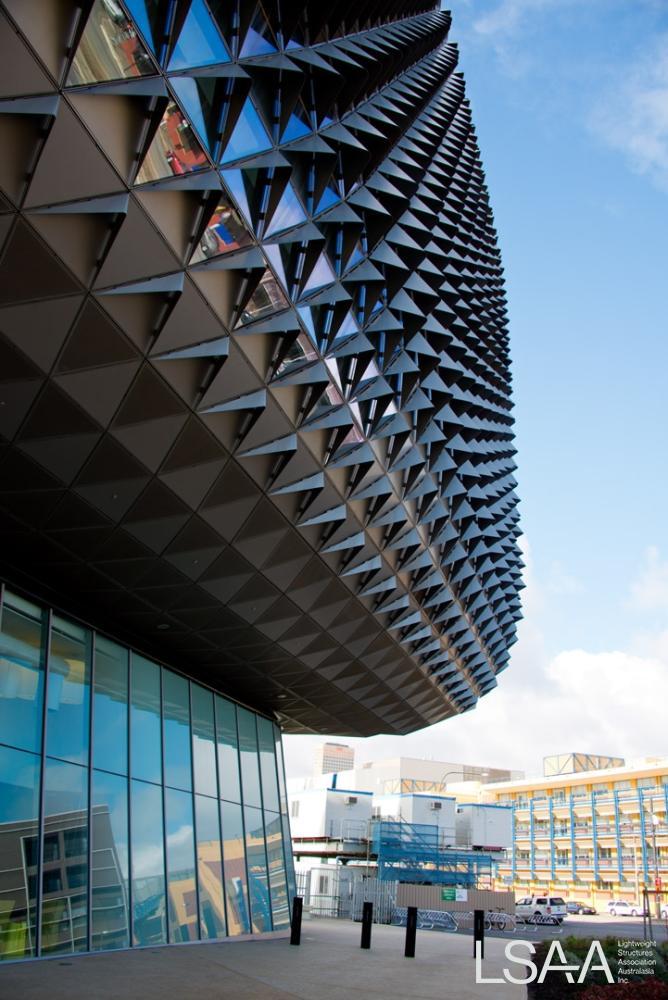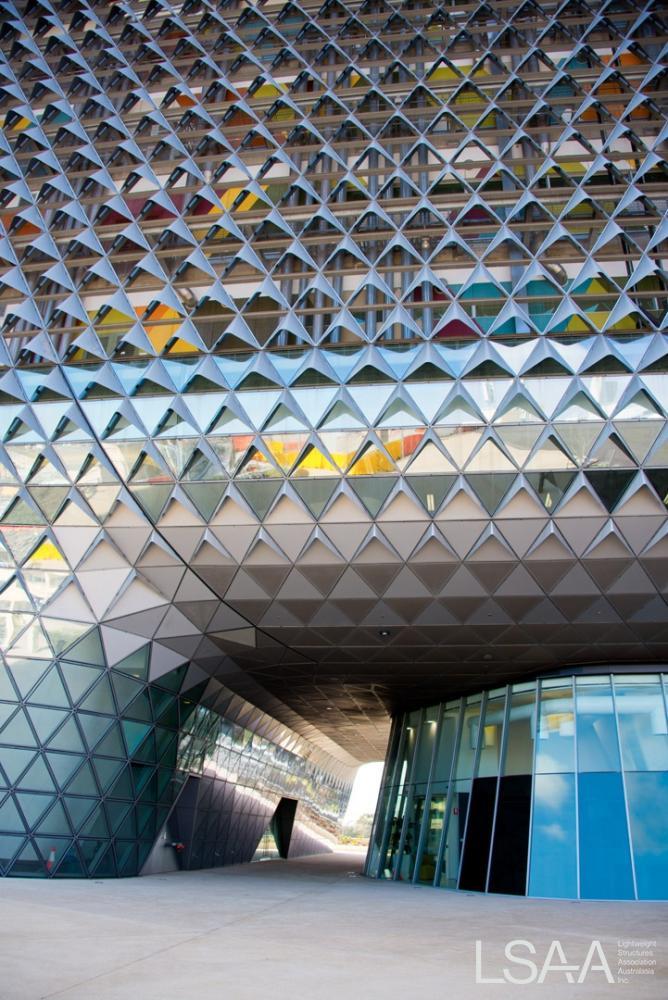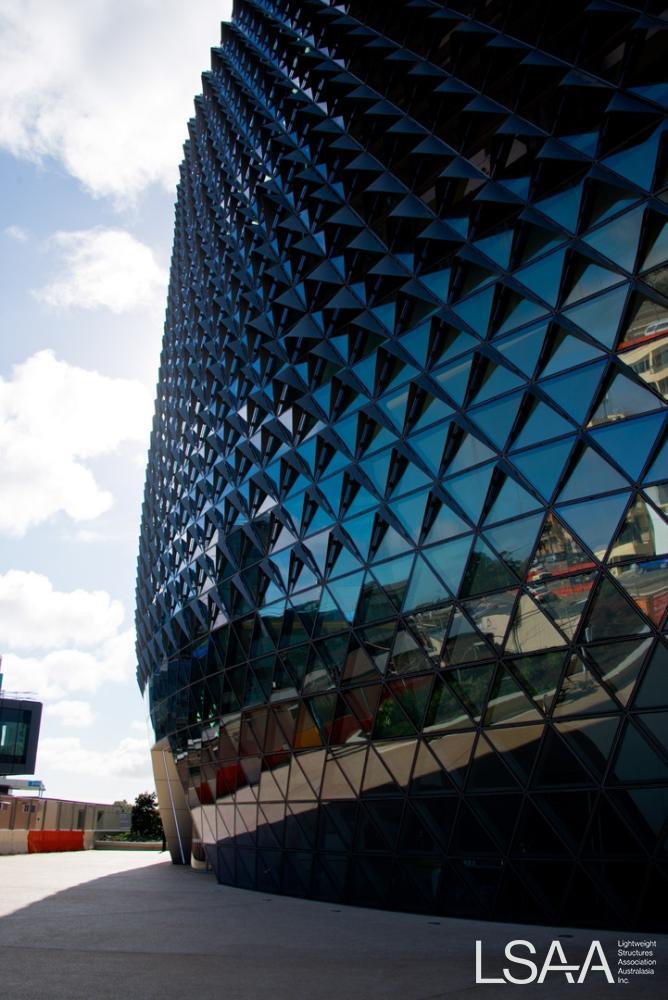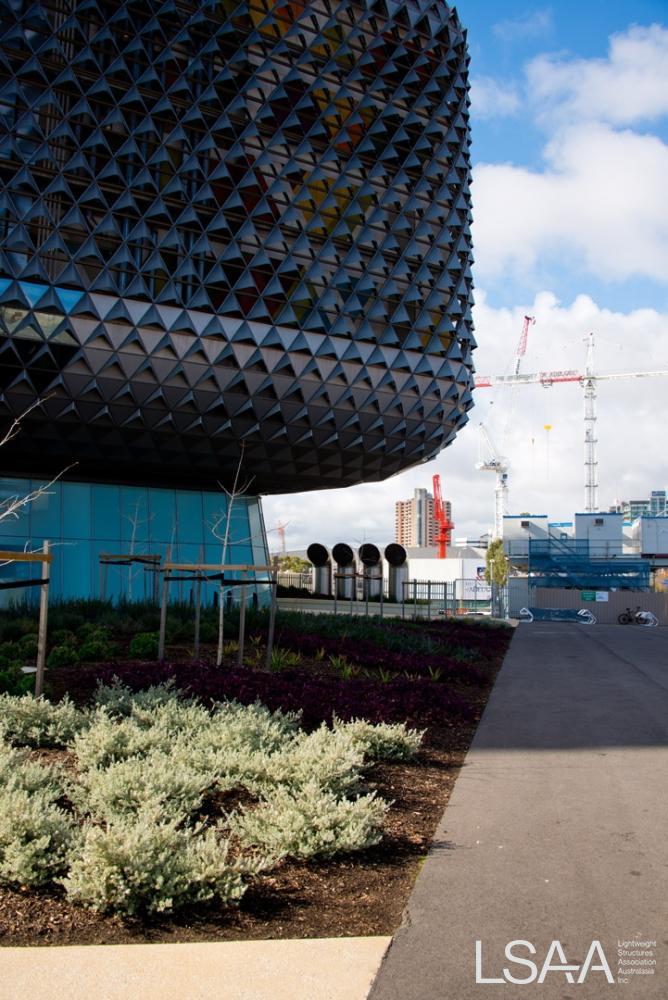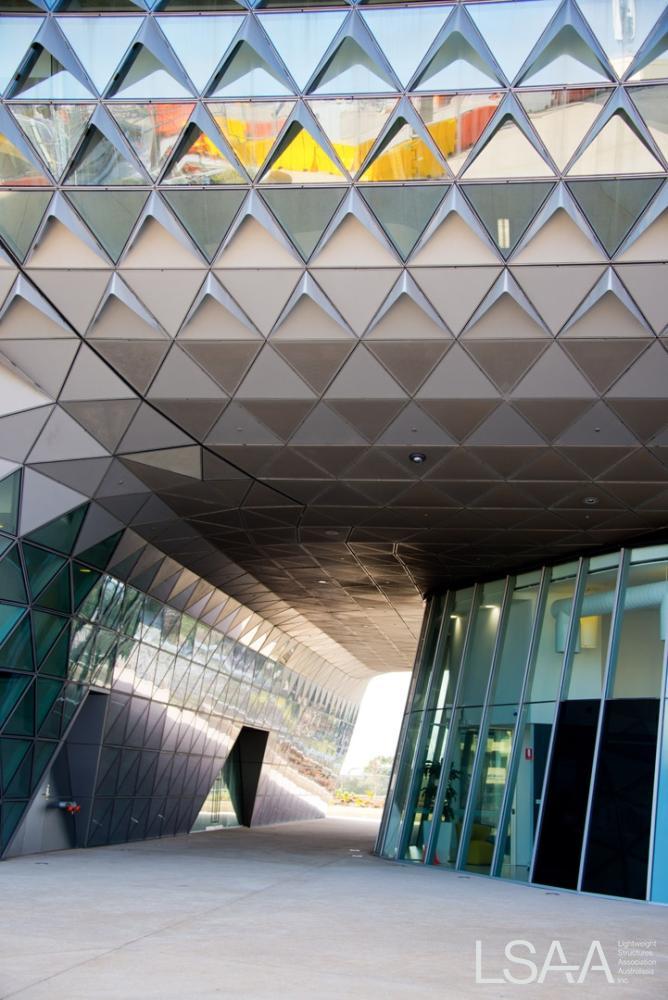 Images by Peter Kneen 2015.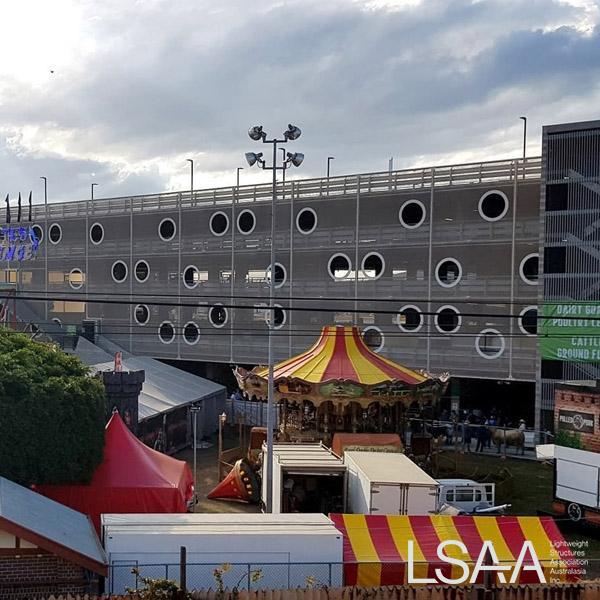 High Commendation LSAA 2018 Design Awards - Category 5 Glazing and Facades (5431)
APPLICATION OF PROJECT:
Architectural façade for dual purpose structure that is used as a large animal pavilion during the Brisbane Exhibition and as a carpark at other times of the year.
PROJECT DESCRIPTION:
The project was a façade consisting of 1400m2 ST Gobain SGM50 open PTFE mesh and 650m2 solid Chukoh FGT800 PTFE. The façade provided an exciting architectural feature on the exterior of an otherwise bland carpark at the RNA Showgrounds. The facade included "porthole" features which assisted in creating the 50% open requirement for air flow for animal and patron comfort during the 2 weeks of the Brisbane Exhibition.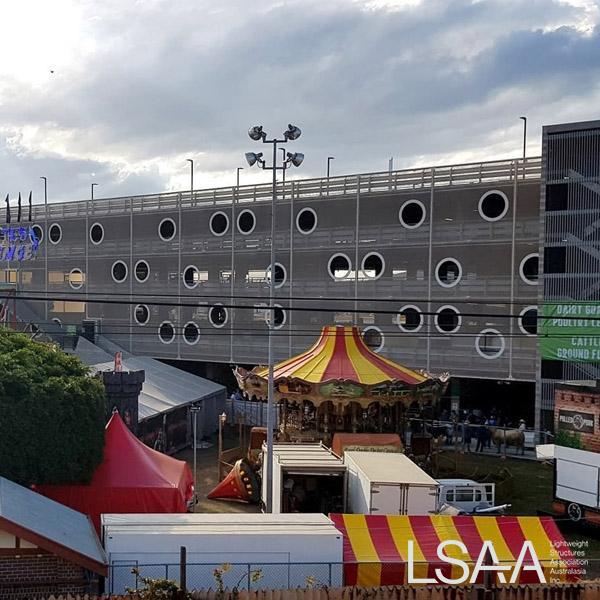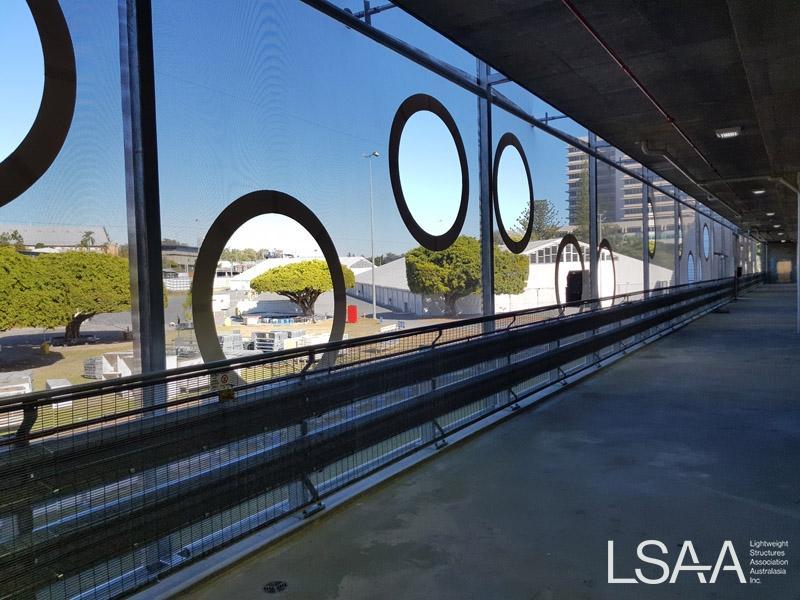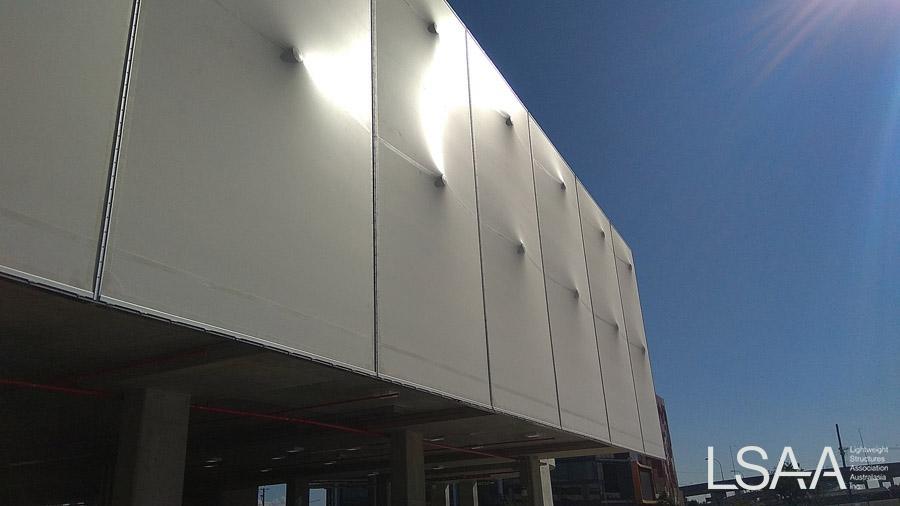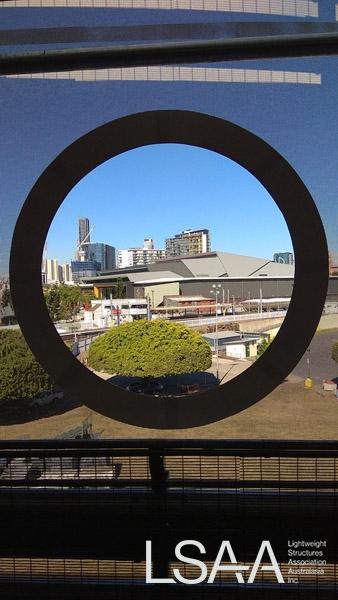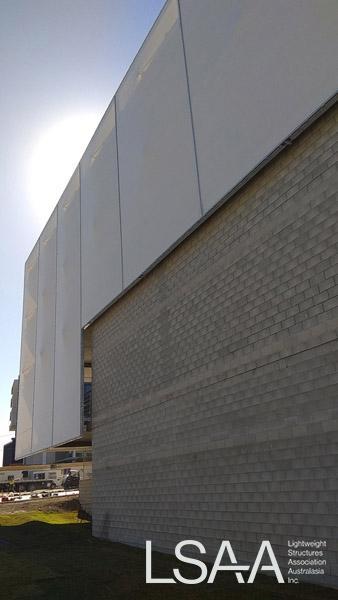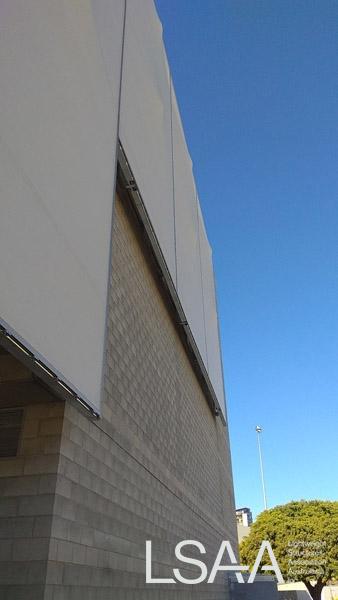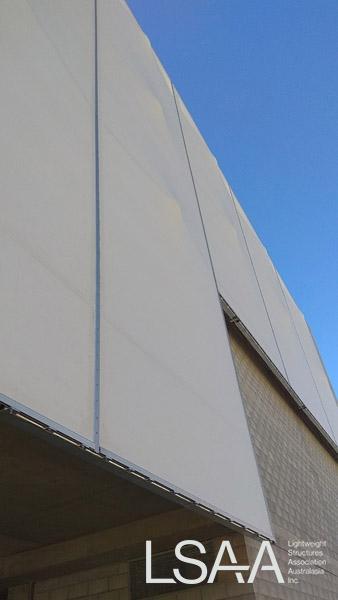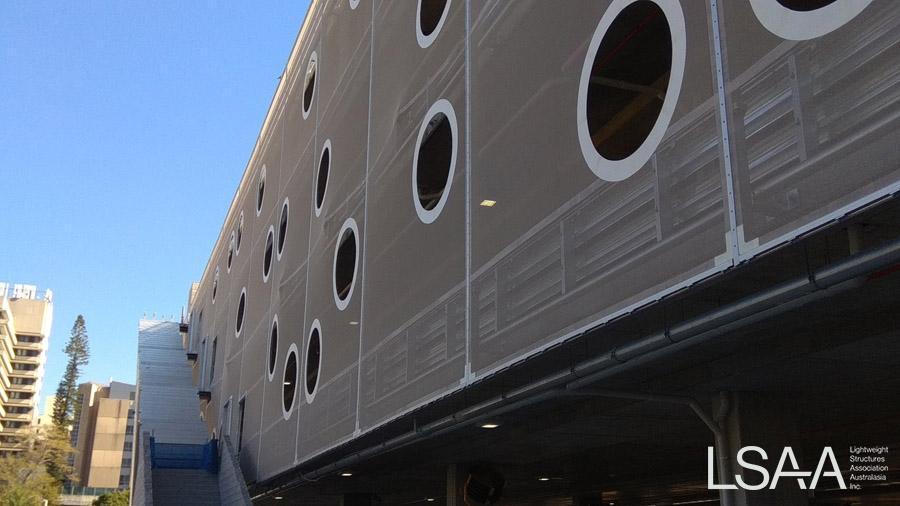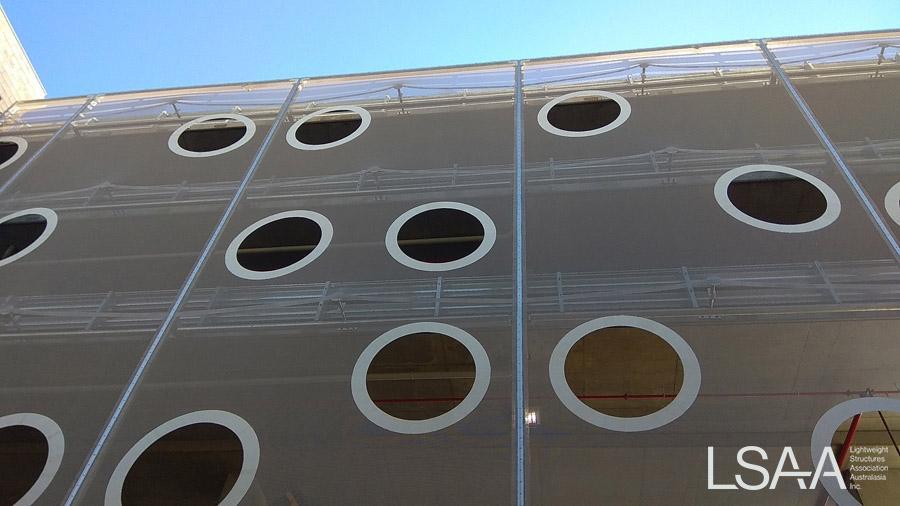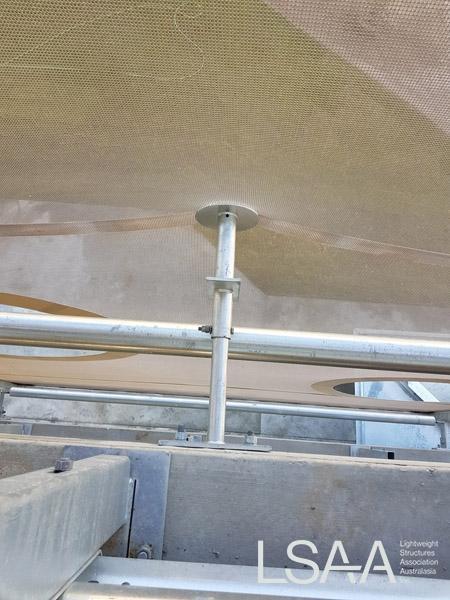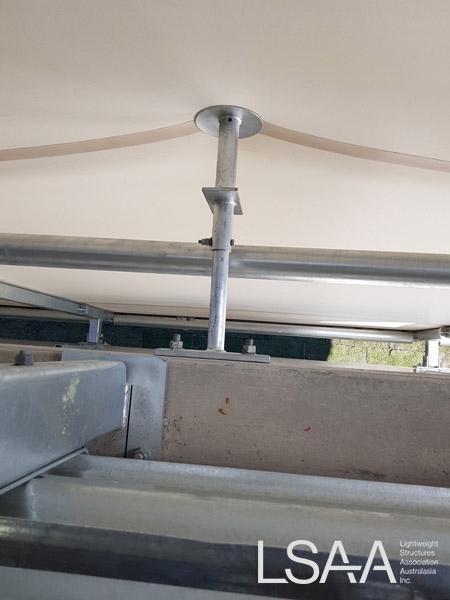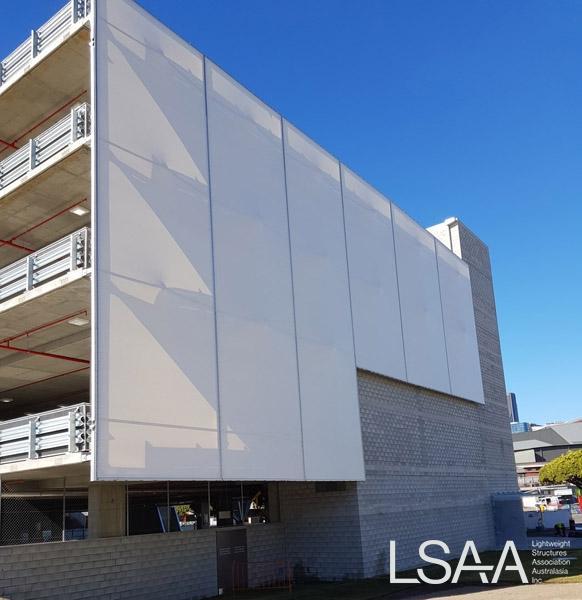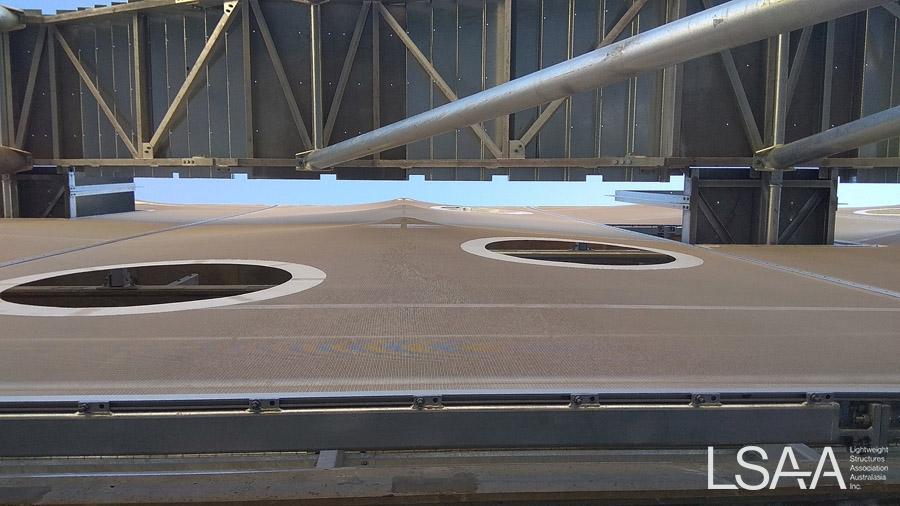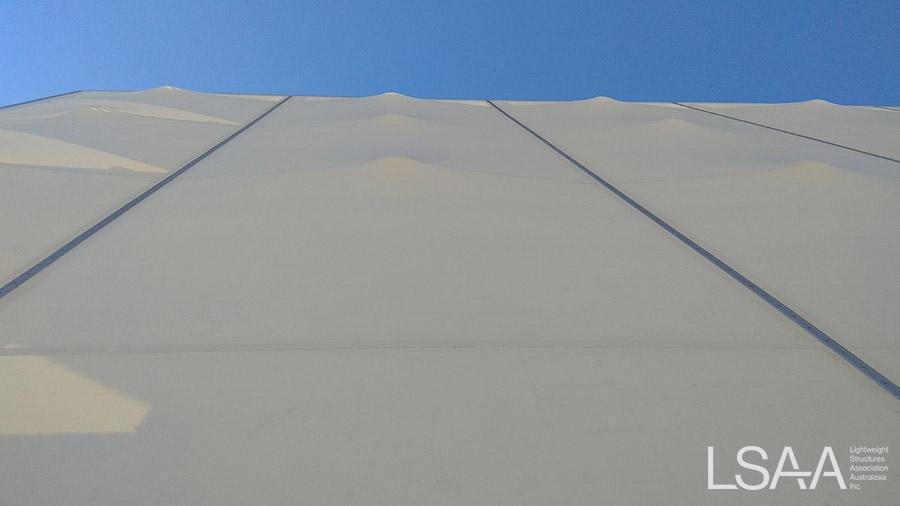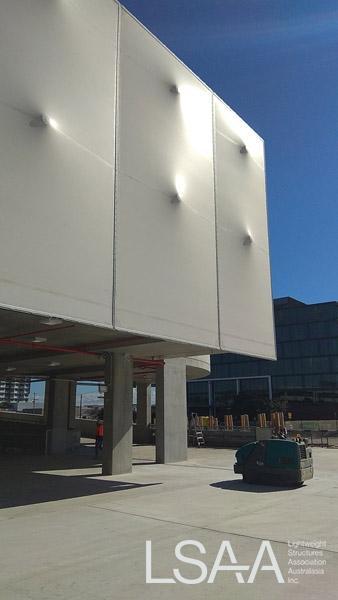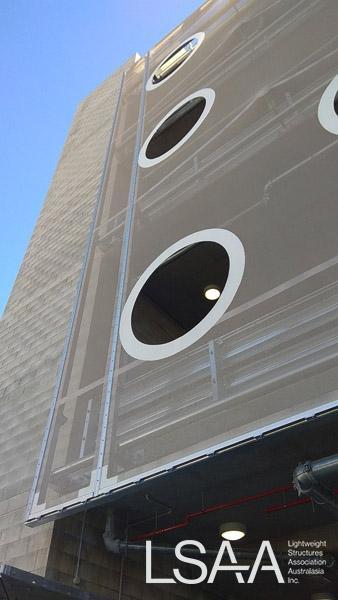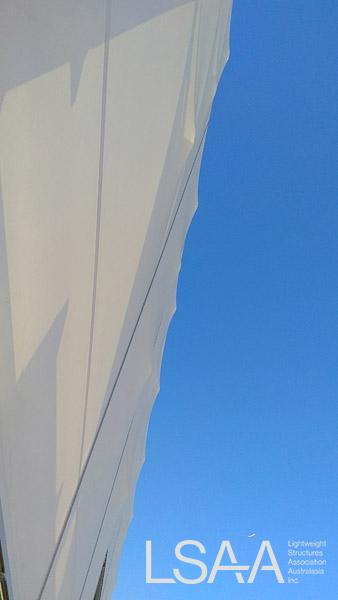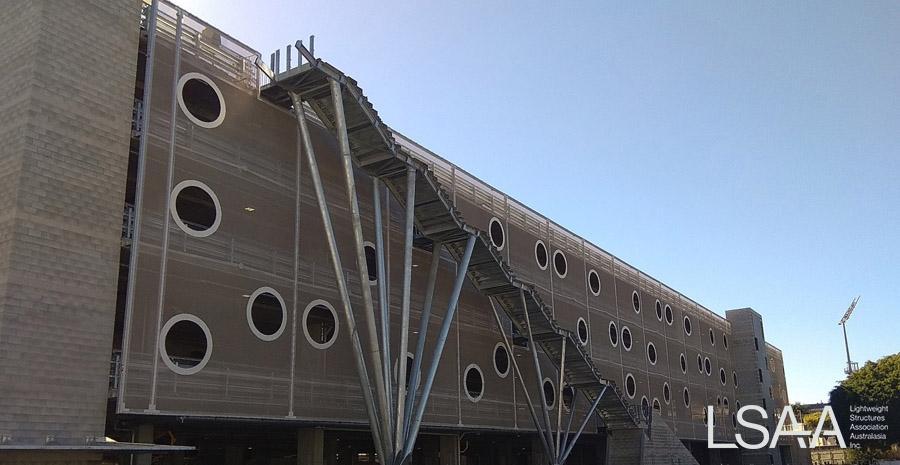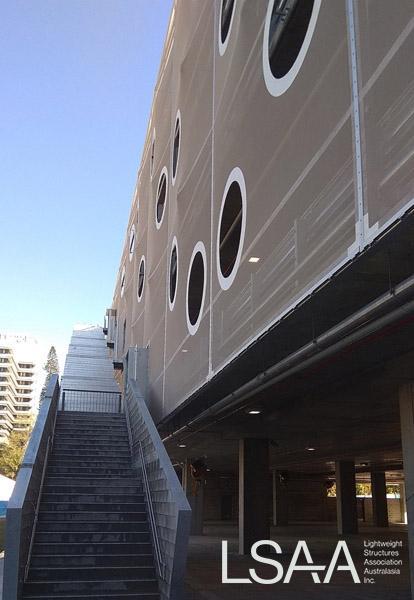 Read more: RNA Brisbane Large Animal Pavillion Project (2018)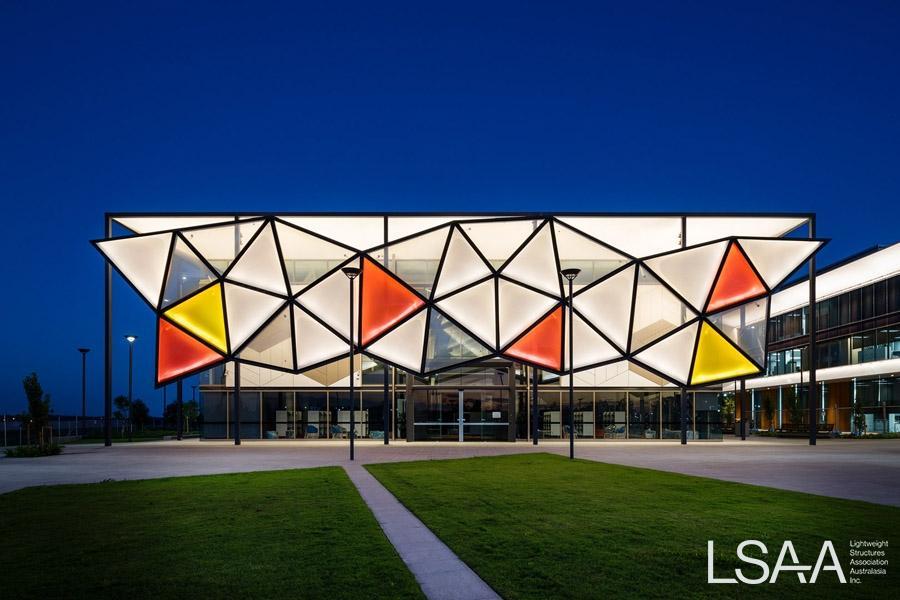 Commendation at LSAA 2018 Design Awards
PROJECT DESCRIPTION:
In late 2017, the new Oran Park Library & Community Resource Centre underwent an AUD$13.8million development. Part of the works was a design & construction contract for a lightweight architectural ETFE façade at the front of the library. The façade faces the Western sun, providing an effective solar barrier from the heat, and adding a striking aesthetic to the building.
The façade features a series of triangular 2-layer ETFE cushions, alternating in colour and direction, in red, yellow, white and translucent foil with a standard frit pattern print.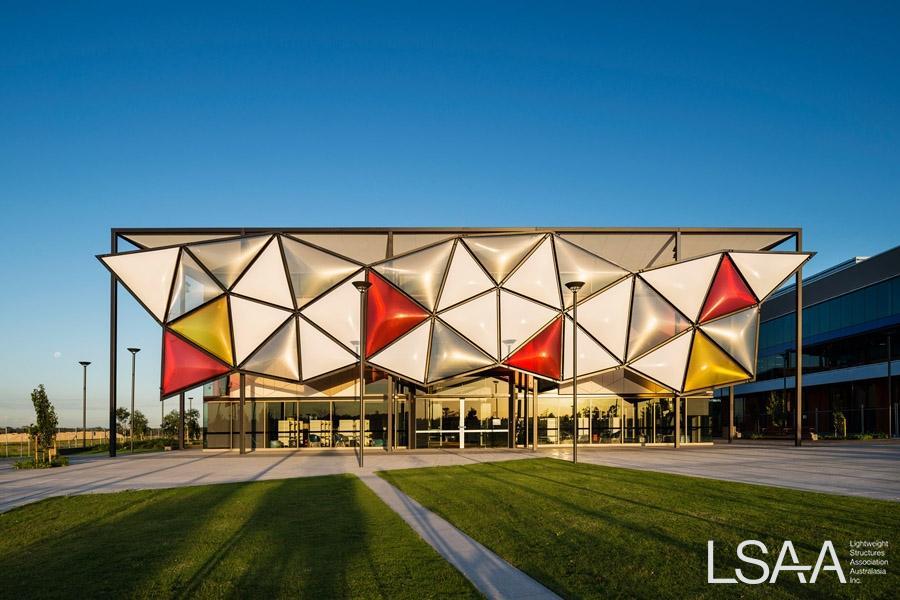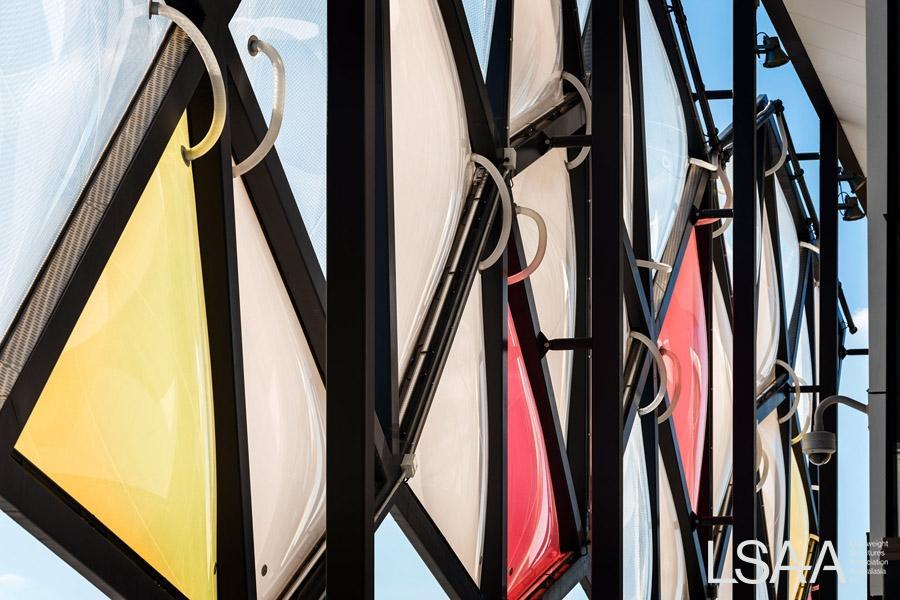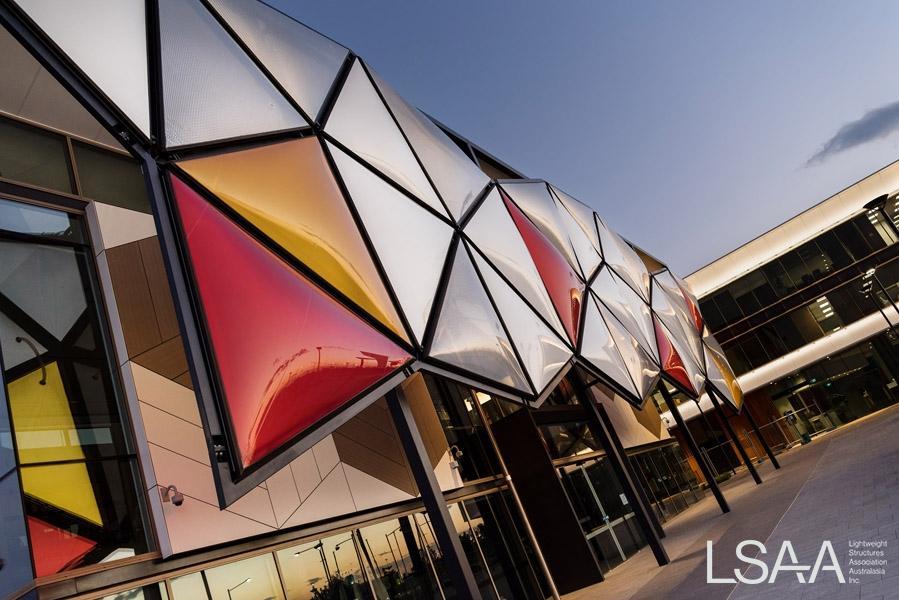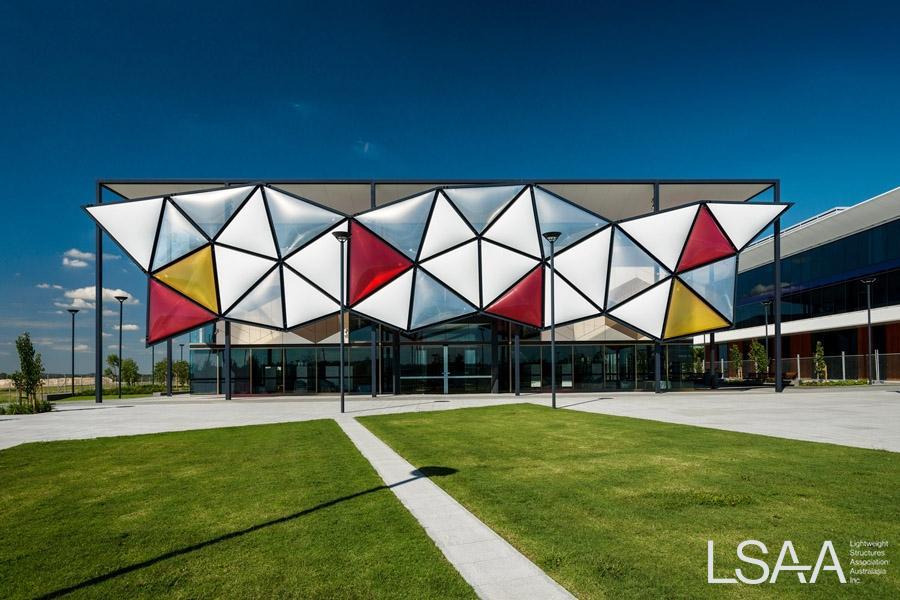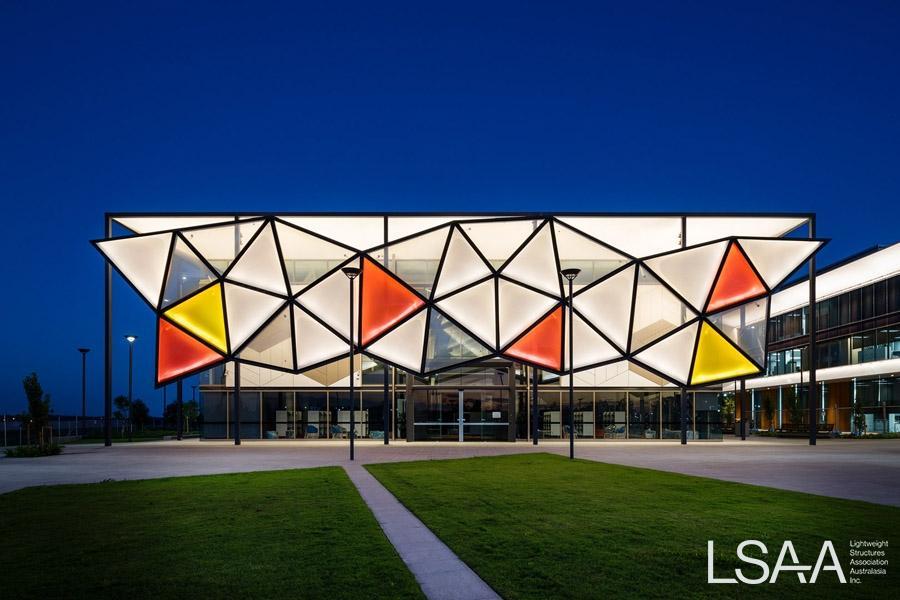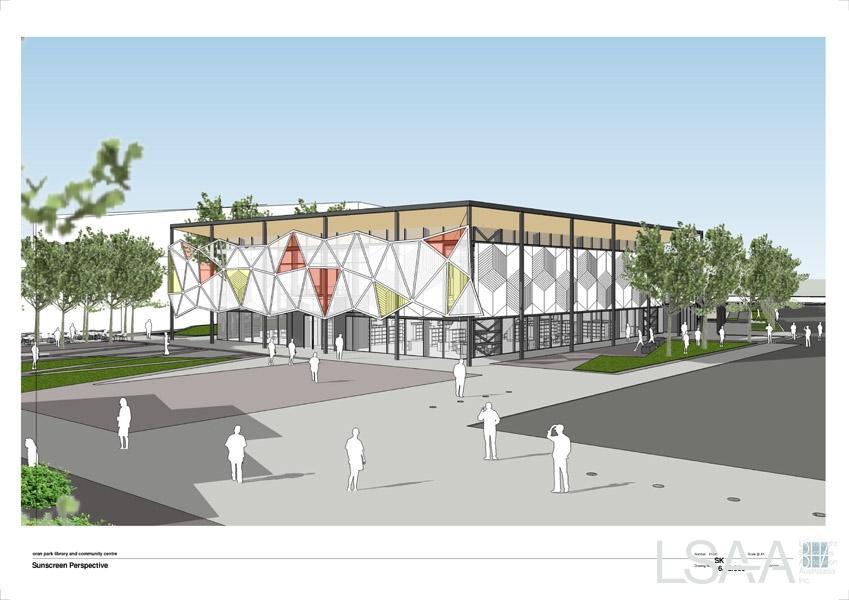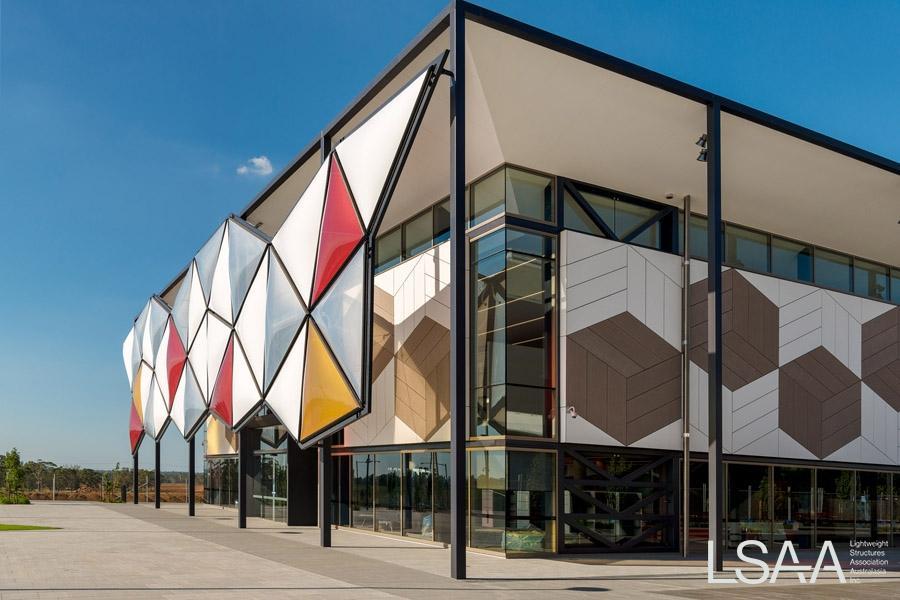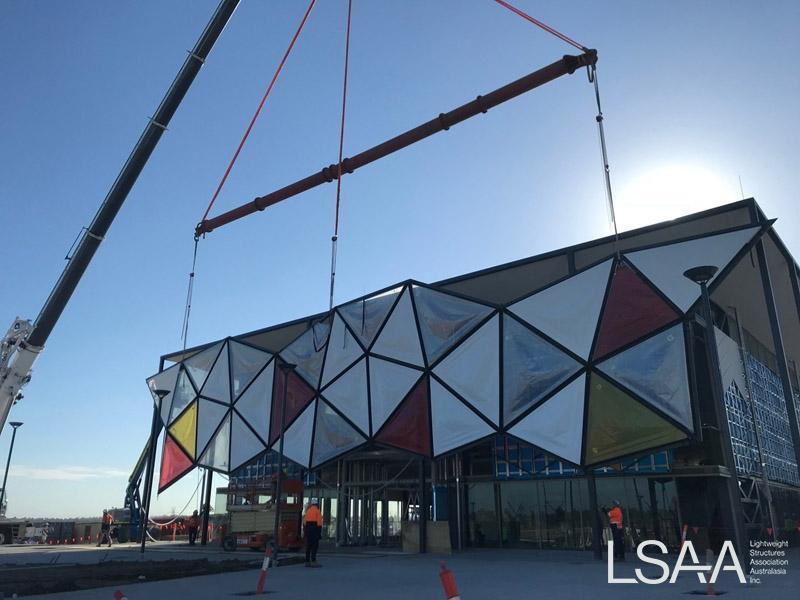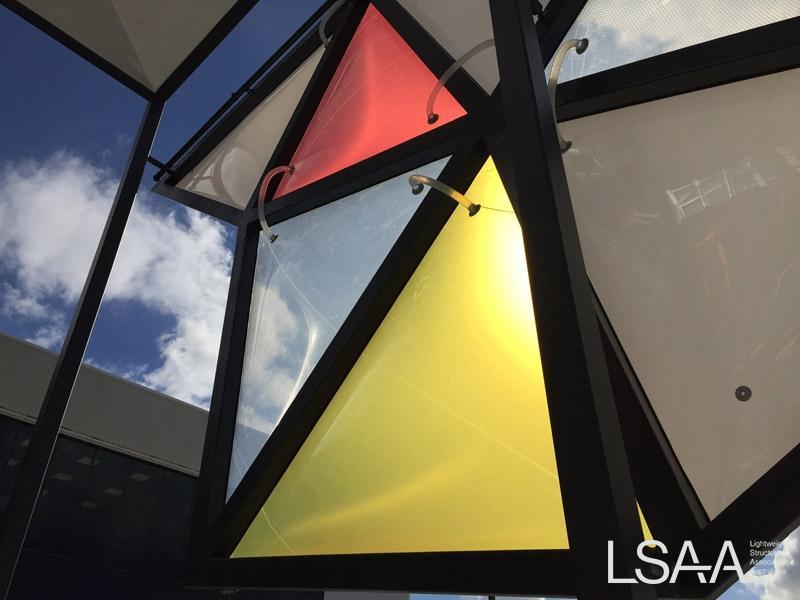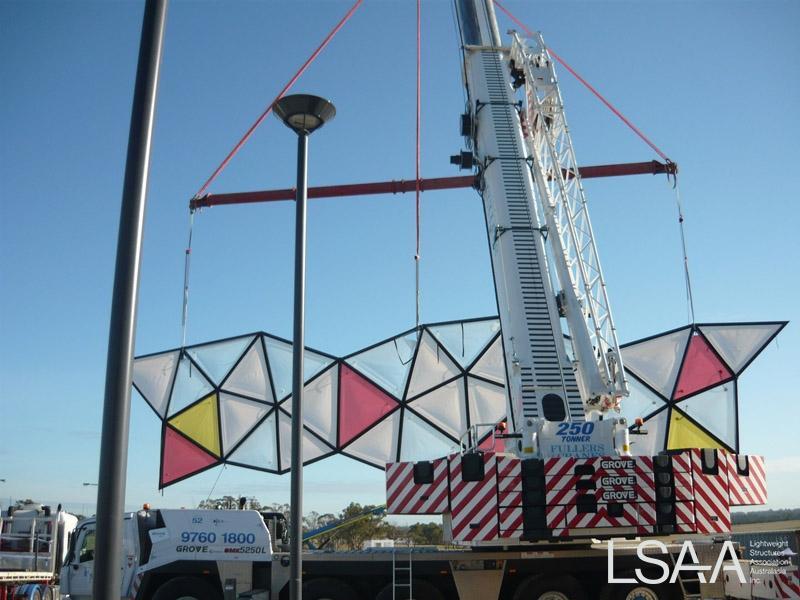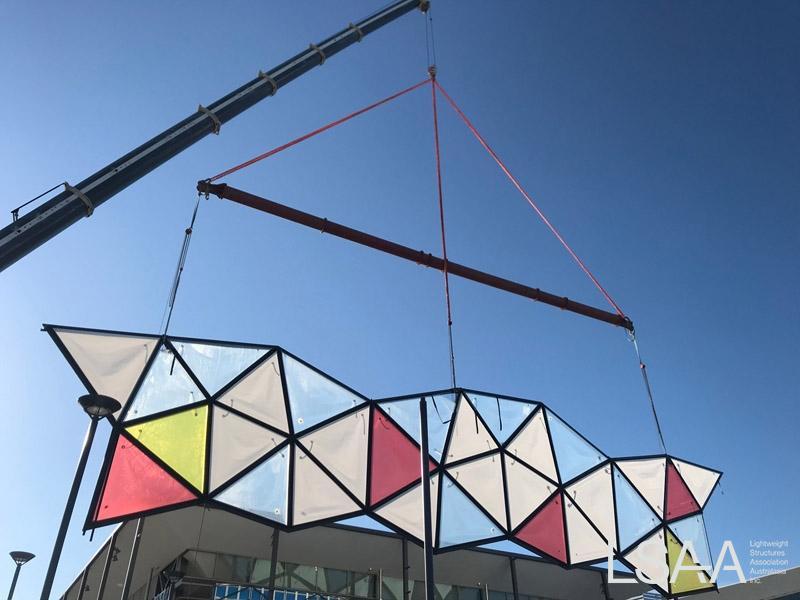 Photo Credit: Kevin Chamberlain