APPLICATION and DESCRIPTION OF PROJECT:
The creation of unique Exhibition Pavilion using these large conical forms. The conical forms to provide both shade and reprieve from the sun but also provide cooling through a passive cooling air ventilation system (reminiscent of the wind towers of traditional Middle Eastern architecture).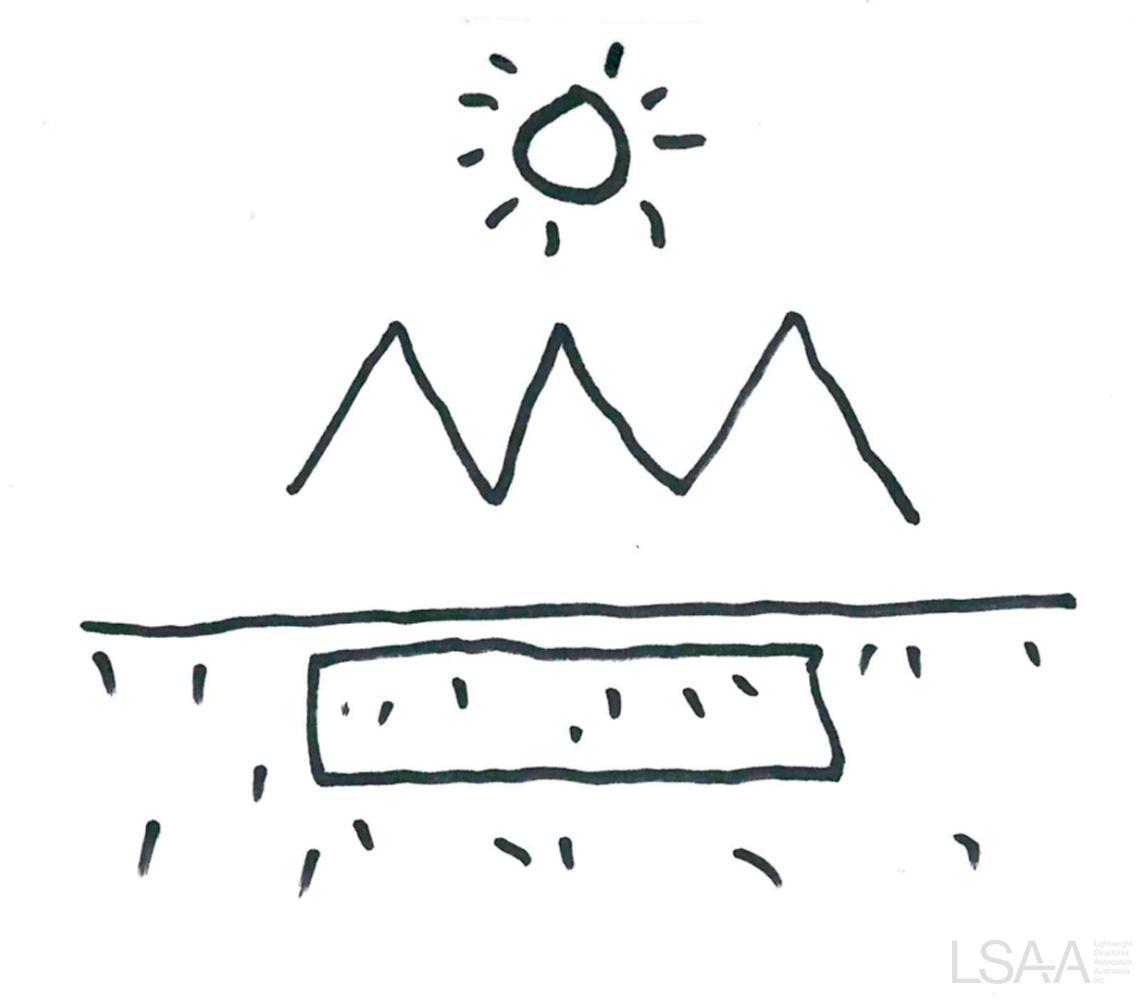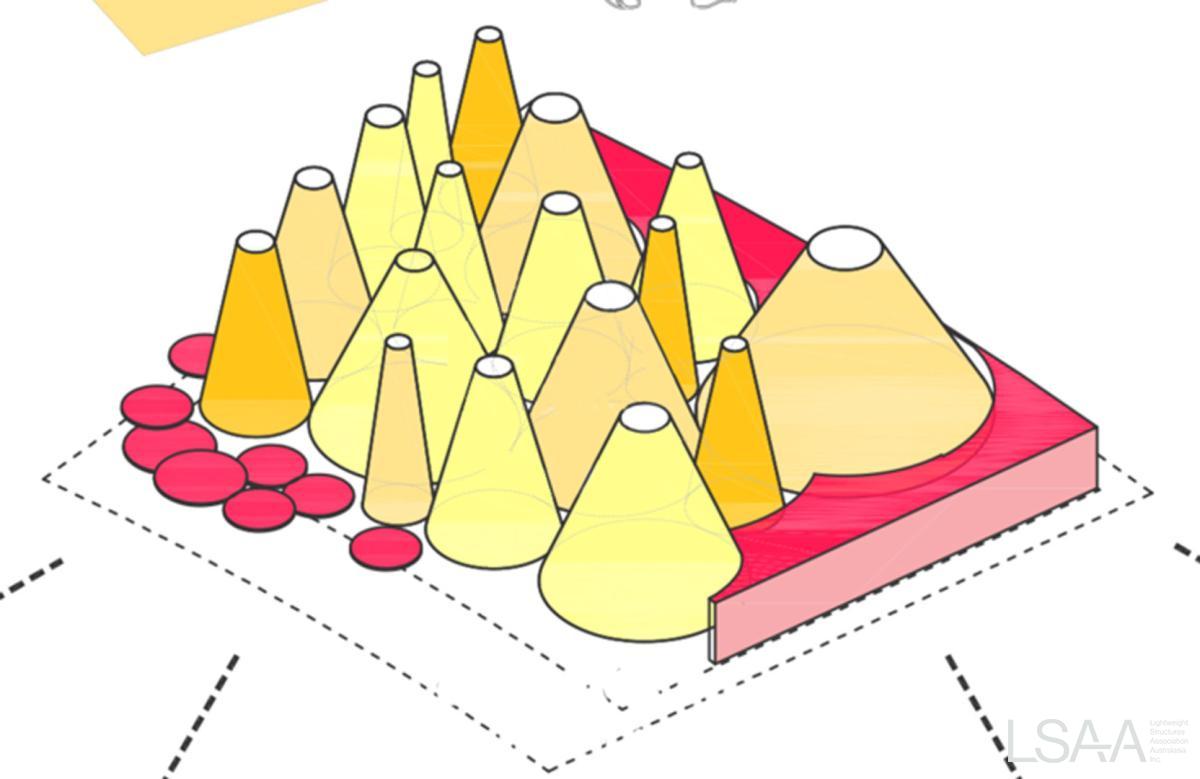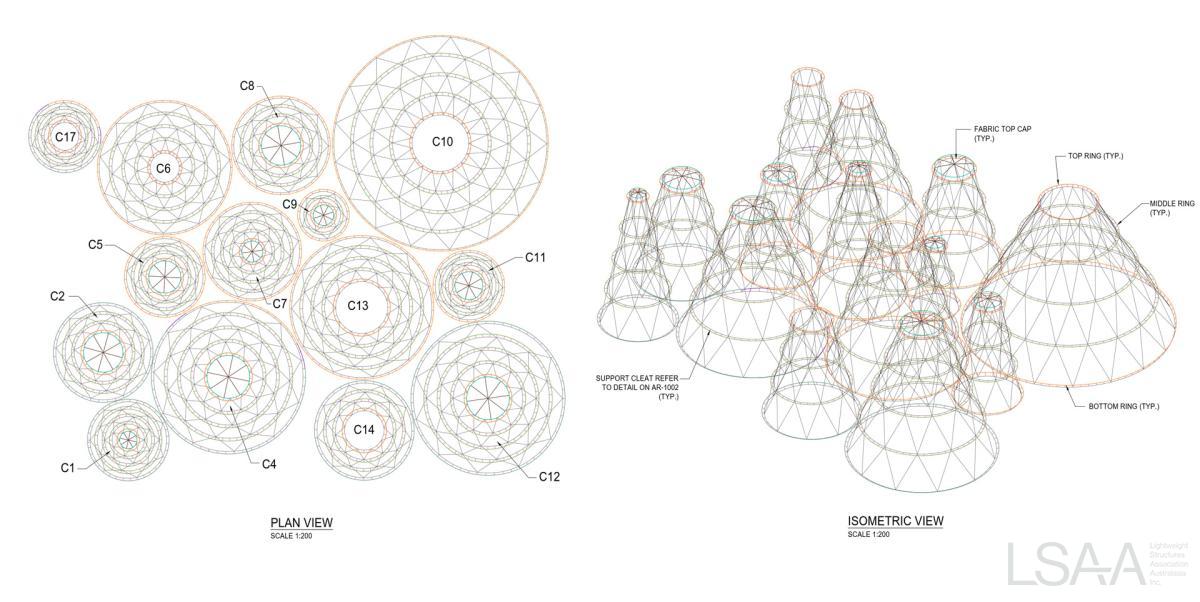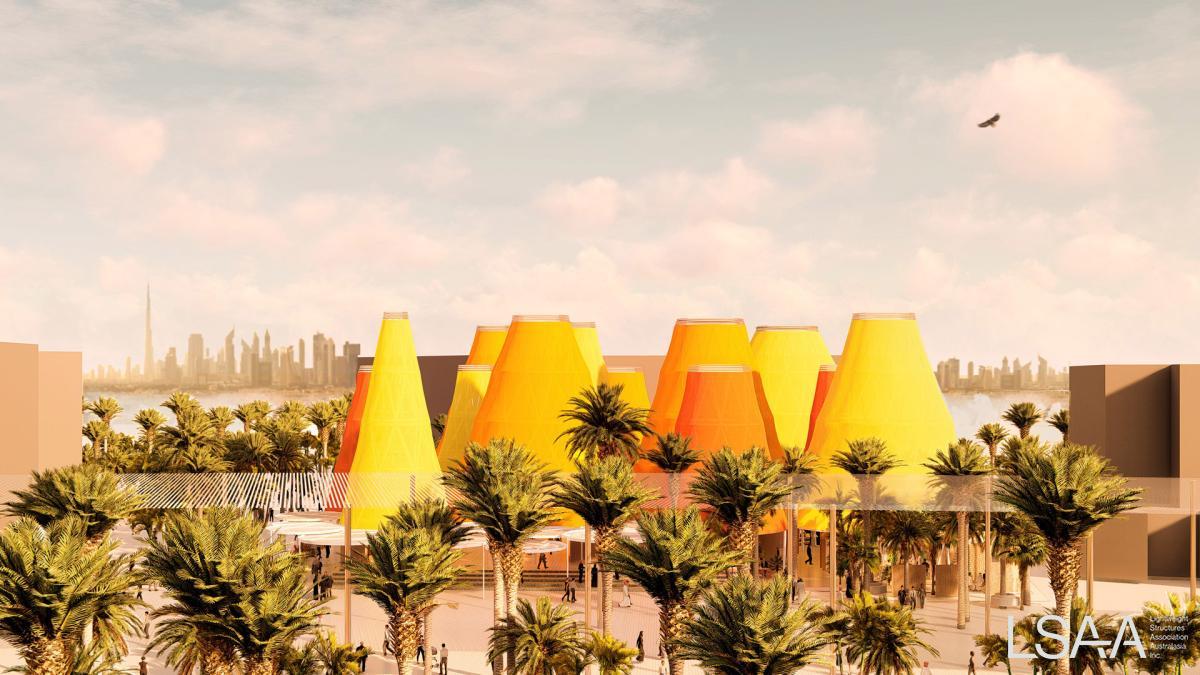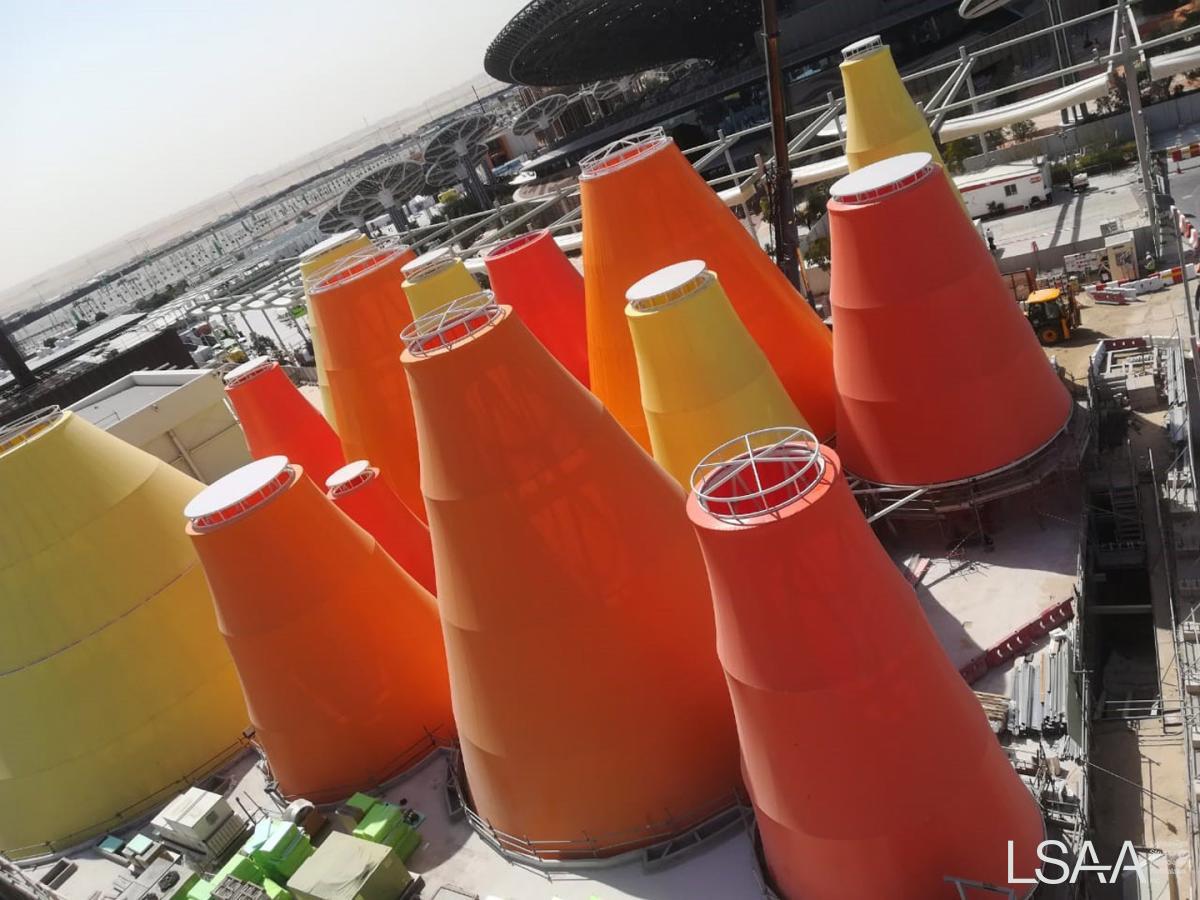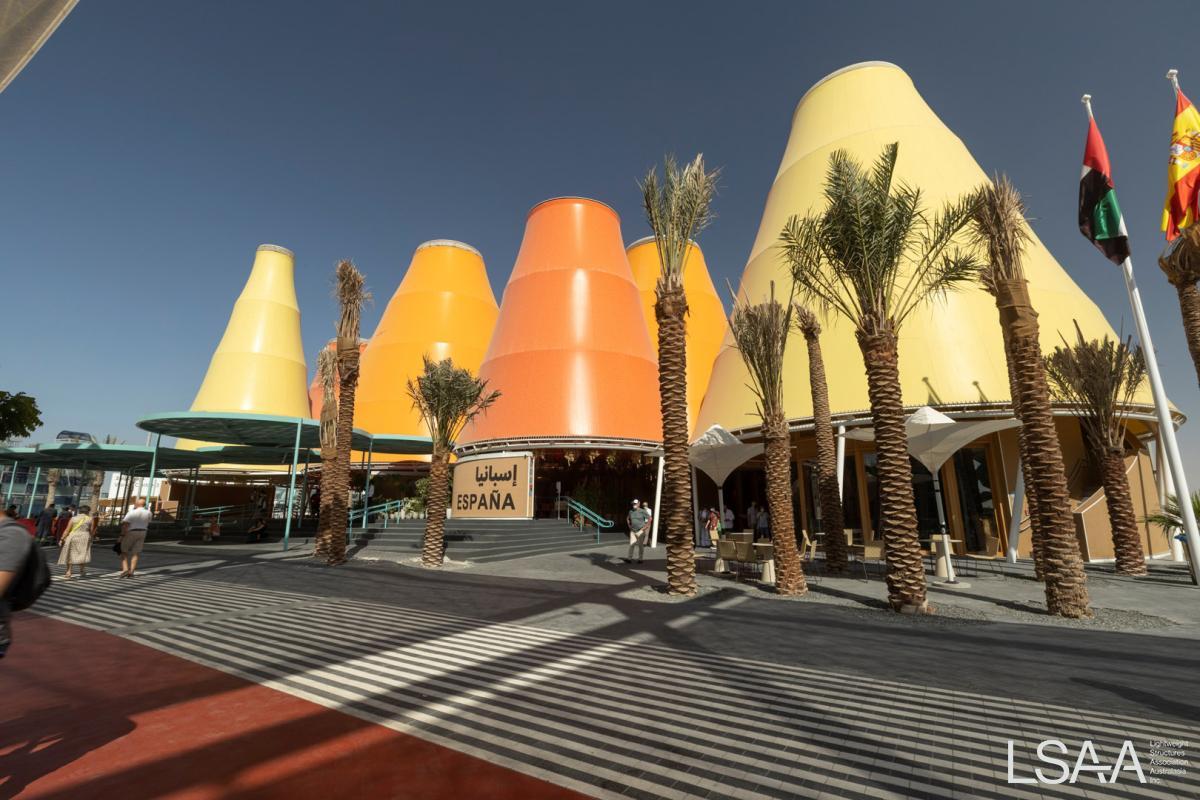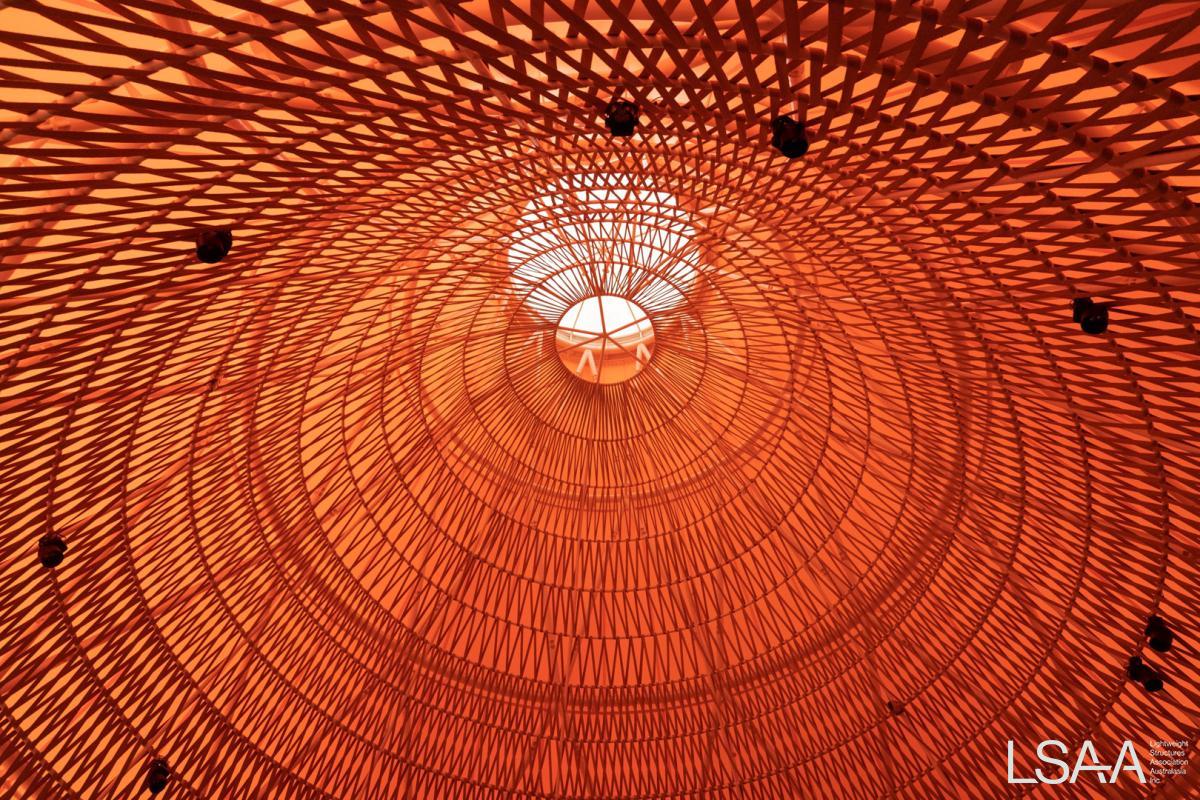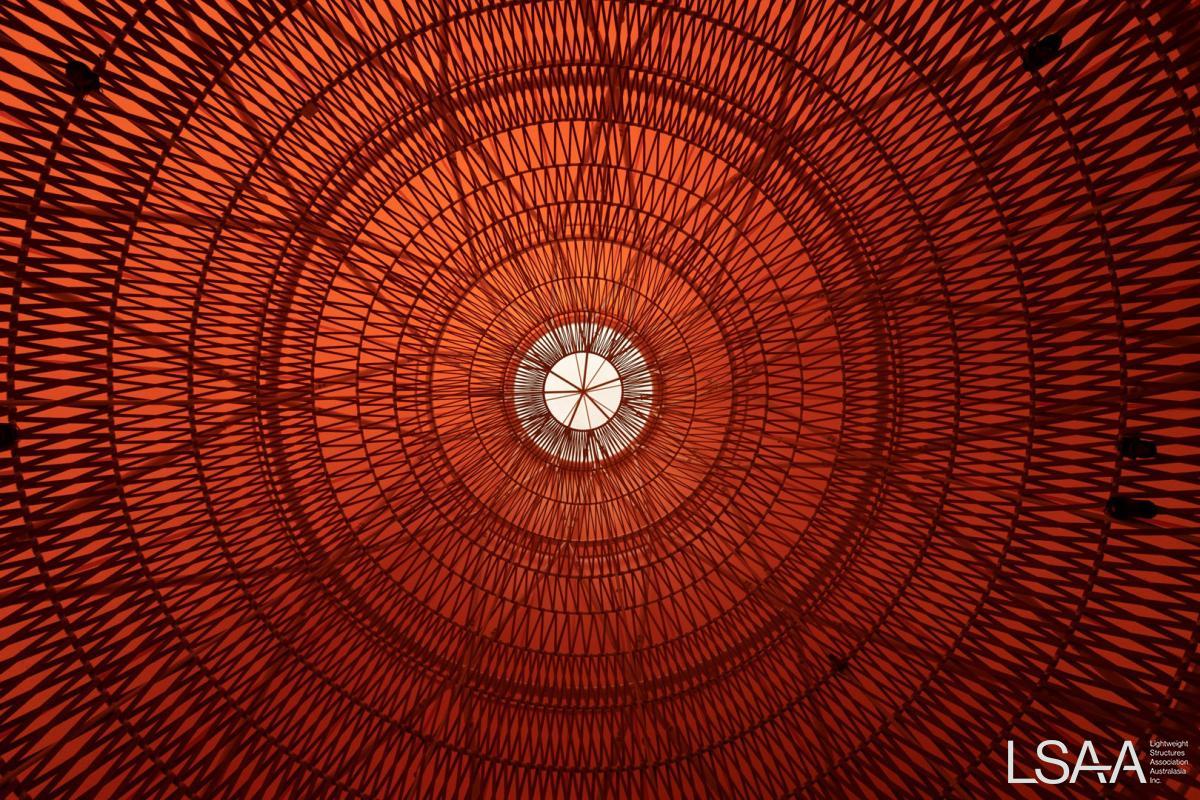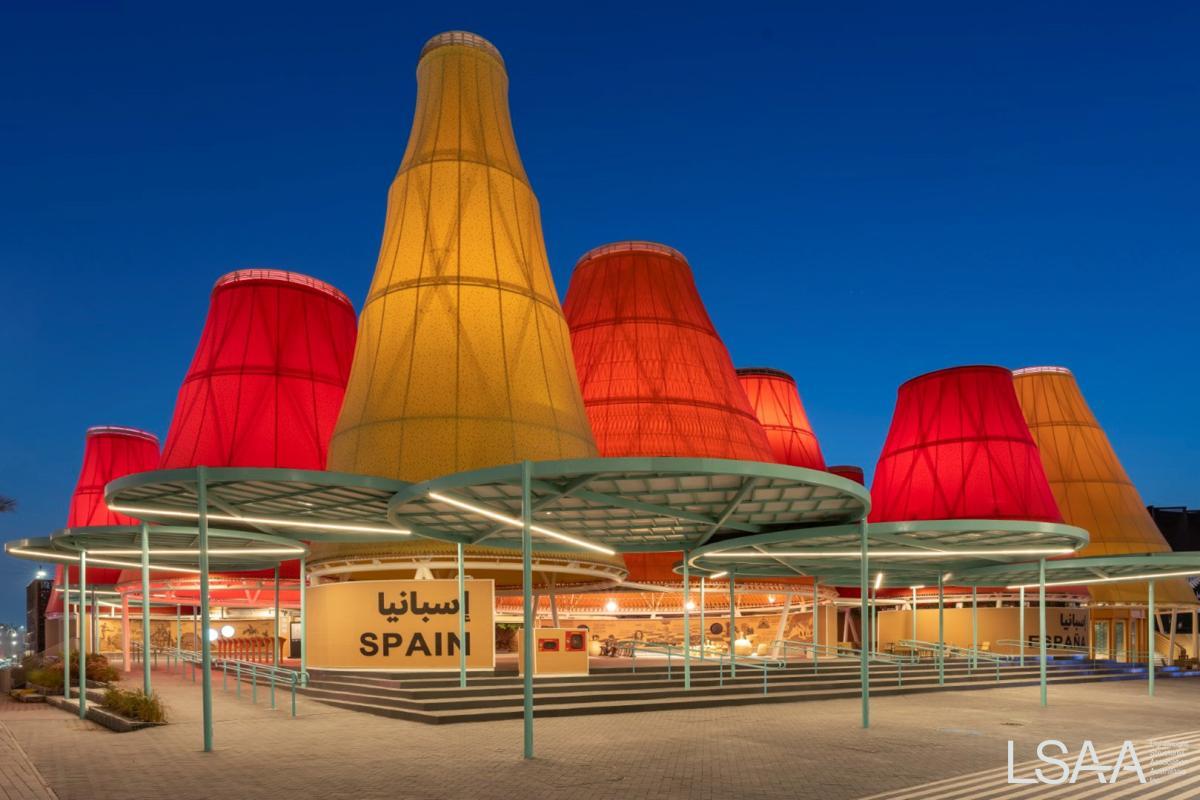 DESIGN / FABRICATION / INSTALLATION BRIEF
The interface of the tension conical form with the surrounding buildings created many clashing challenges. The fast track nature of the project to detail and design (as the steelwork is being fabricated) made some of the issues insurmountable. Teamwork between designers, fabricators and the builder helped to bring this project to fruition.
STRUCTURAL SYSTEMS
A simple conical form shape with texturing of additional elements - creating both shade and art.
MATERIALS
Structural architectural steel. PVC/PES fabric
FABRICATION
Requirement of high tolerance in patterning and fabrication to ensure that the seams are located correctly to provide the required visual effect.
COLLABORATION, CONSTRUCTION AND MAINTENANCE
This project started prior to Covid 19 but continued through and use of VC and feedback from the local contractor was vital in getting this project off the ground
COSTS 1,000,000
PROJECT CREDITS
Project ID 4726
Project Name Dubai Expo 2020 – Spain Pavilion
Location Dubai Expo Site, Dubai, UAE
Completion Date July 2021
Award Category 4 (Large Structures)
Entrant Name Tensys
Address 7/340 Gore Street, Fitzroy, Vic, Australia, 3079
Telephone Land line +61 3 9416 0066 Mobile +61 4111 296 32
Email Address This email address is being protected from spambots. You need JavaScript enabled to view it.
Website address www.tensys.com
Entrant Role Engineer
Project Client Acciona
Project Architect amman-canovas-maruri (Spain)
Structural Engineer Tensys – Tensile structure; Mecanismo Ingenieria
Specialist Consultant Tensys
Building Contractor Cimolai Rimond
Fabricator(s) Hardco (fabrication + installation)