This project was entered in the 2013 LSAA Design Awards (Cat 5, #5202)
PROJECT APPLICATION AND DESCRIPTION: Light weight structure used to control interior environment
Aluminium tube sun shade screen designed by Fitzpatrick & Partners to control interior environment and to add to overall aesthetic impact of building.
Structural Dynamics Australia contracted by Colt International (sun shade fabricator and installer) to help design, supply and install stainless steel cable system to structurally support this element.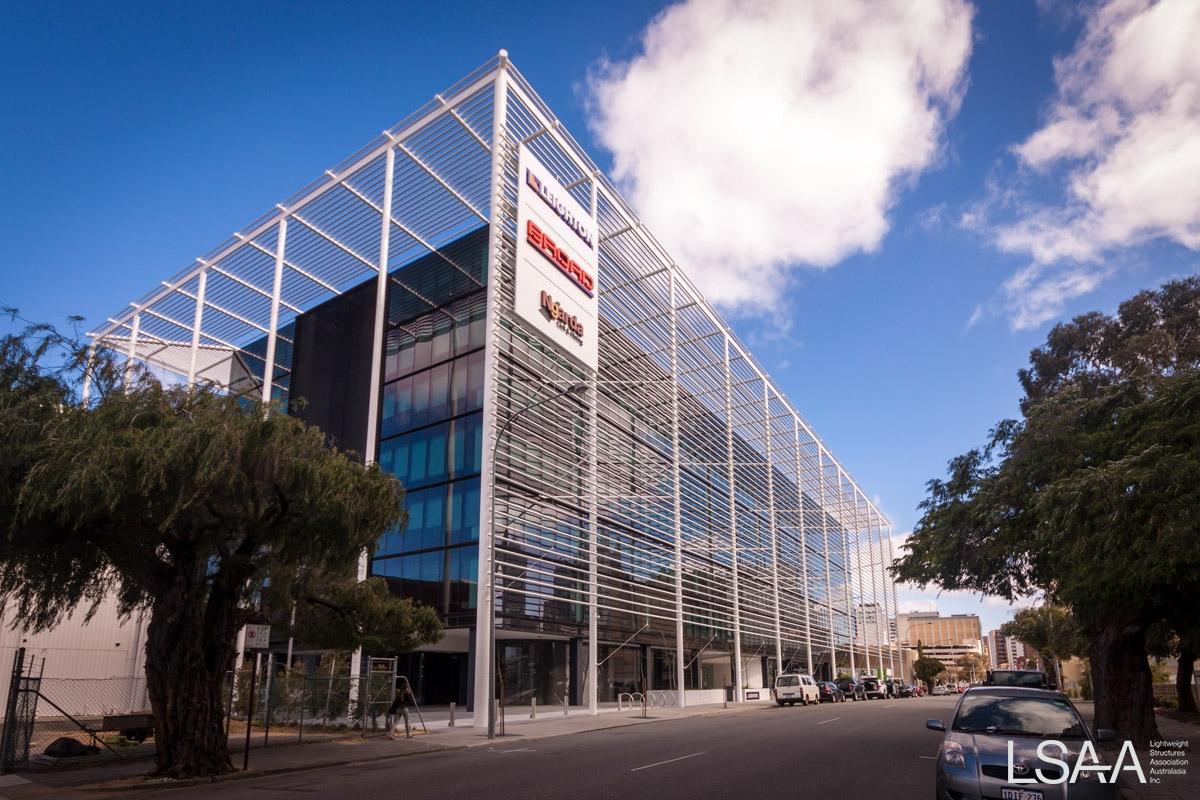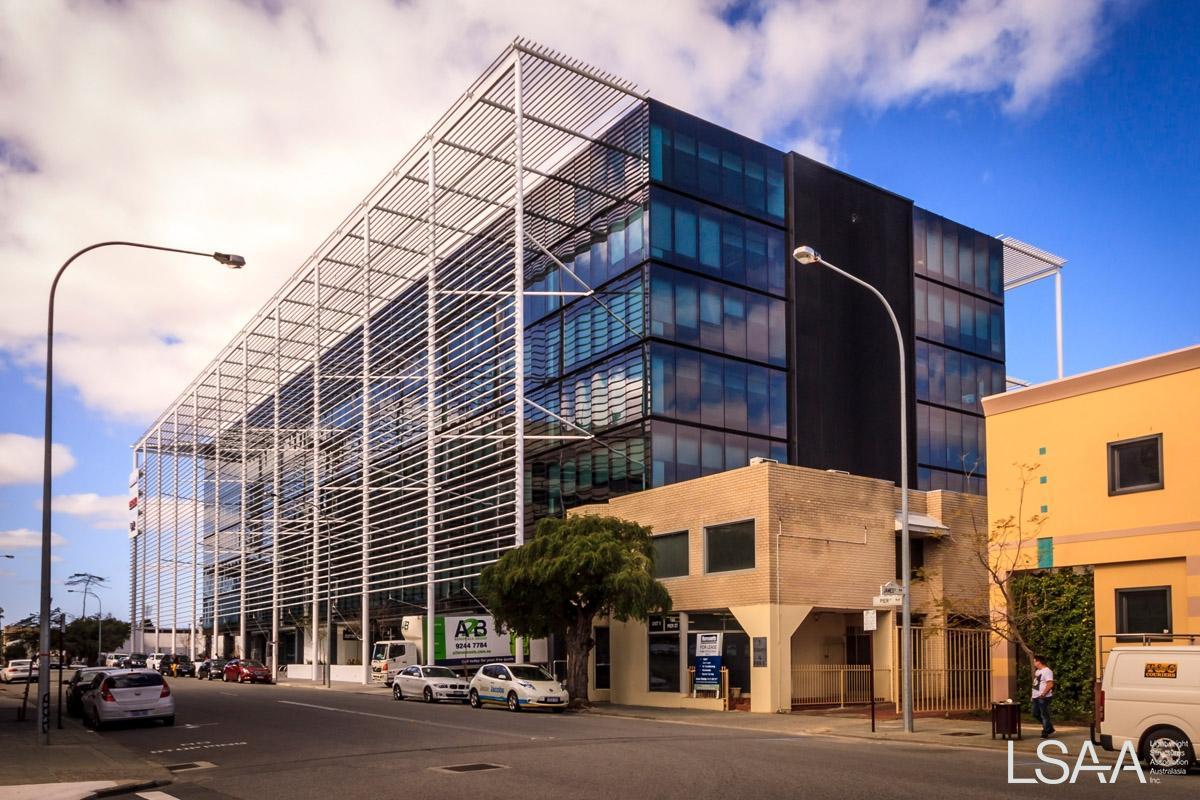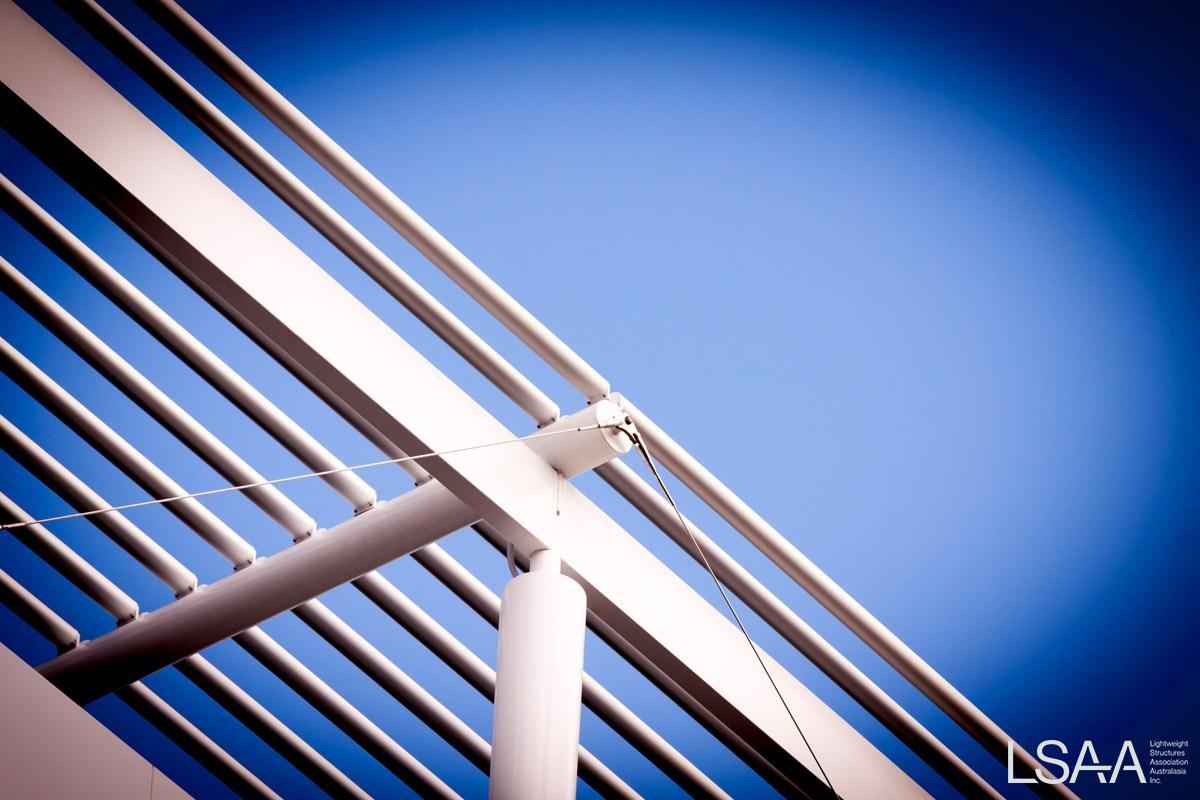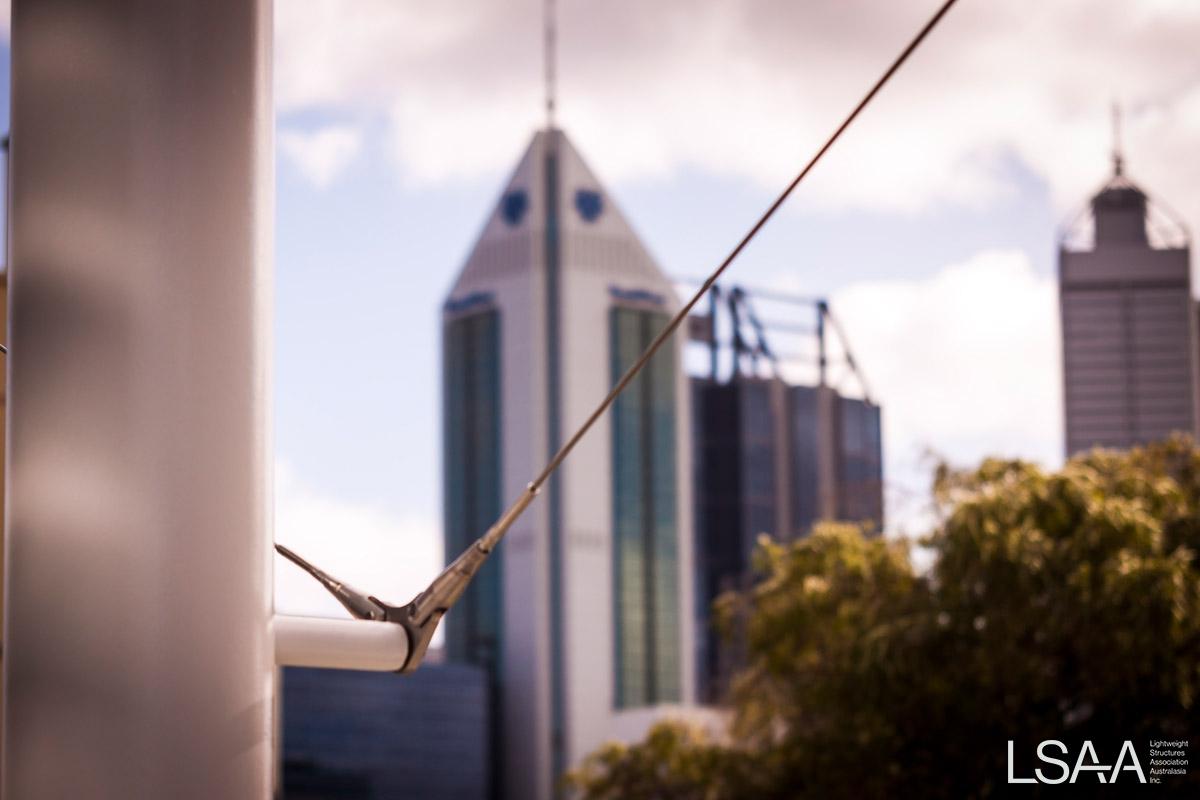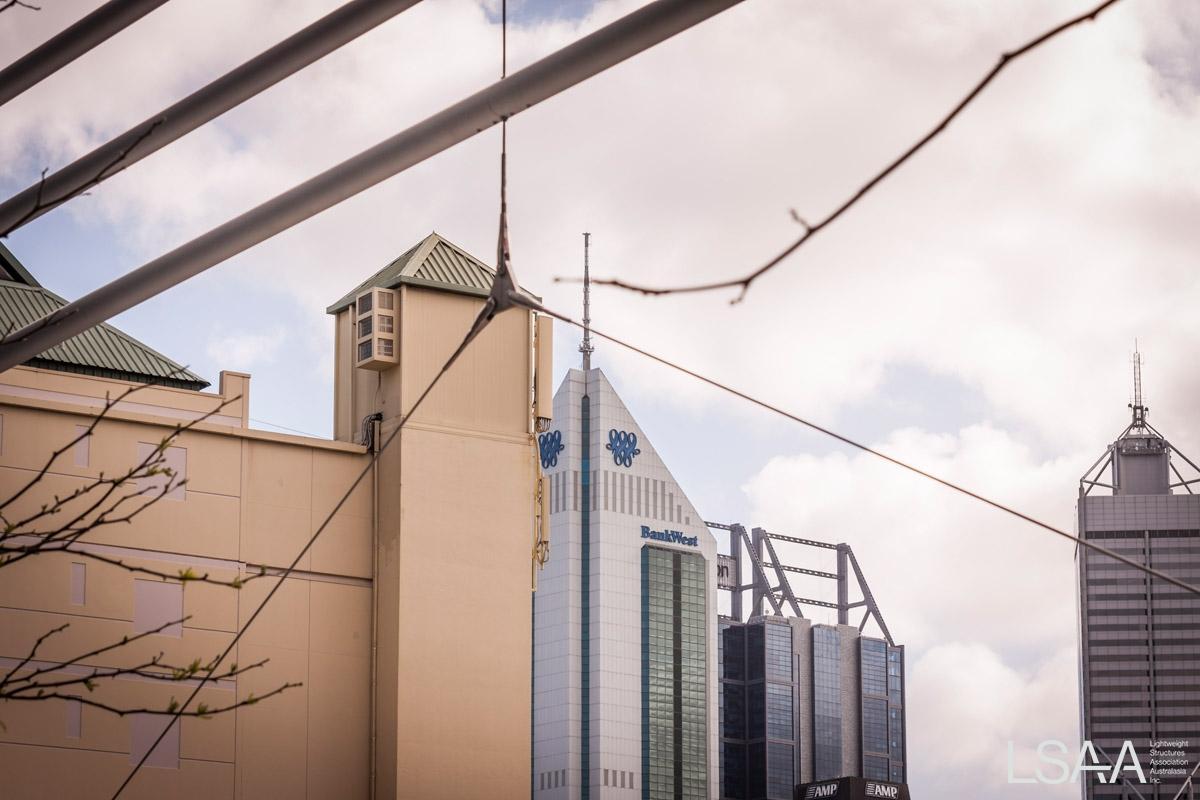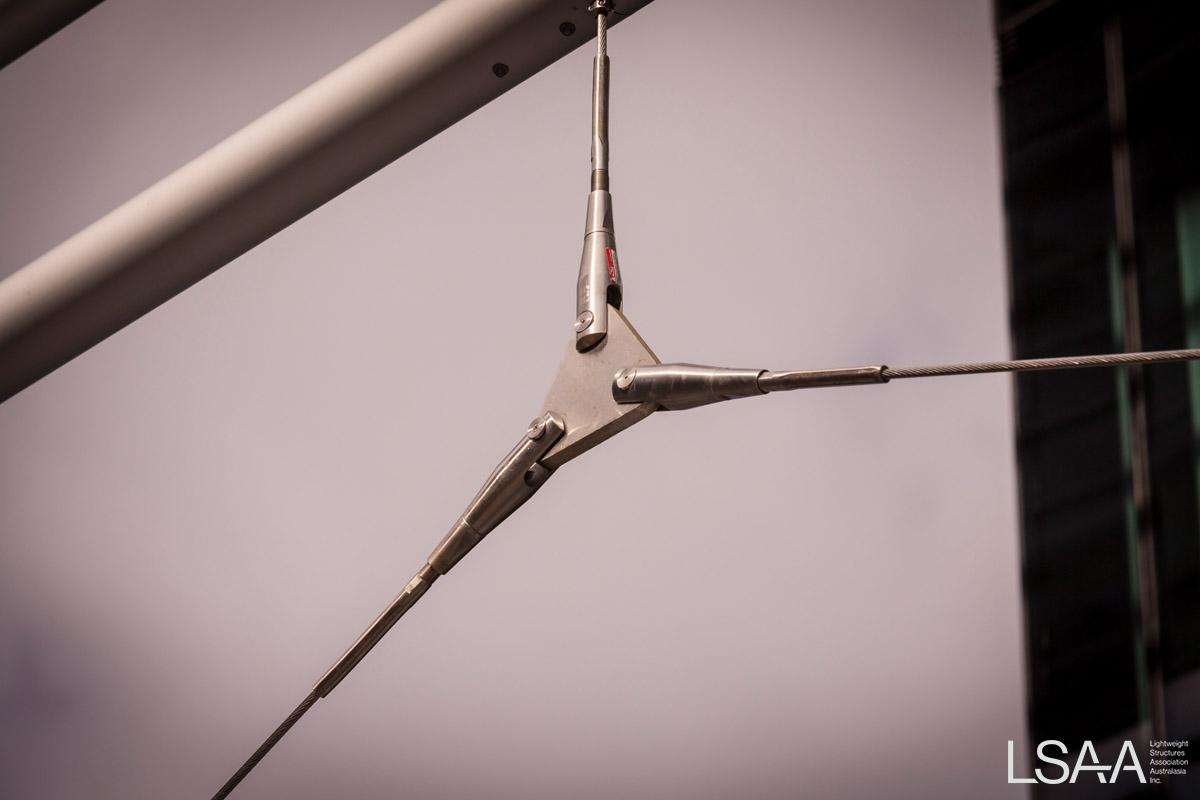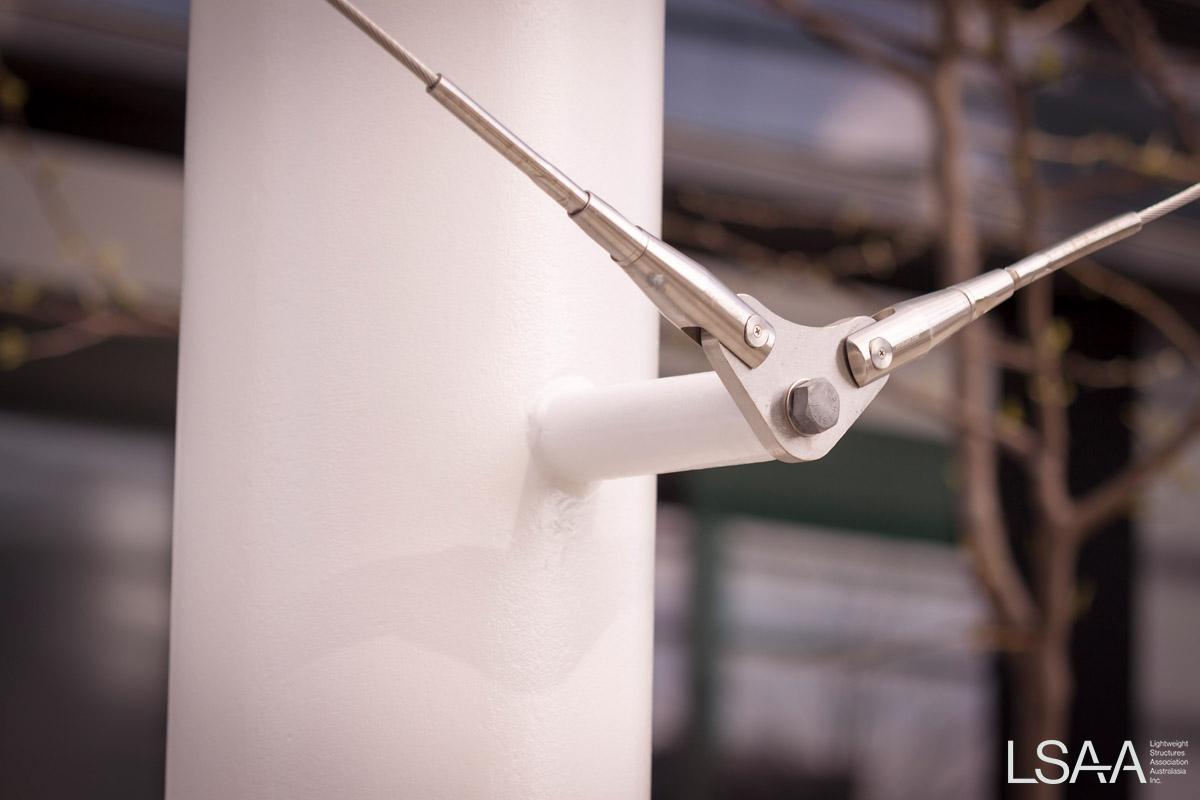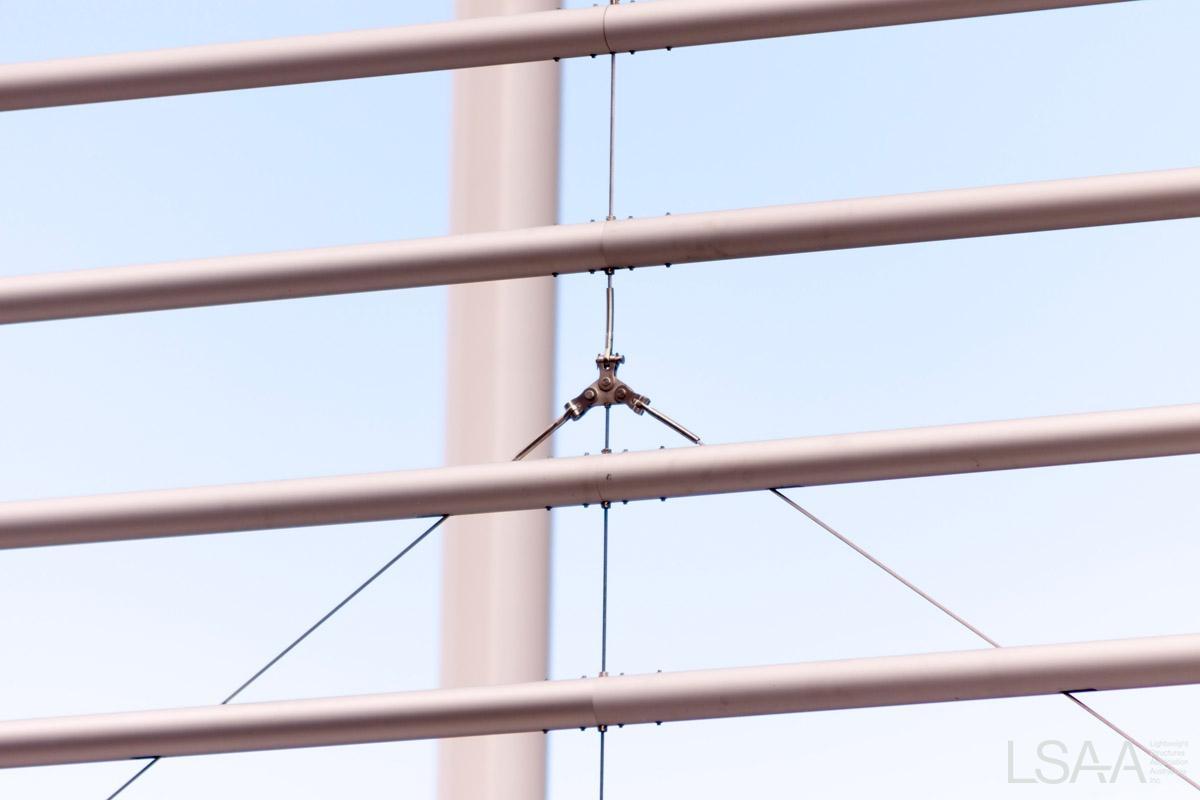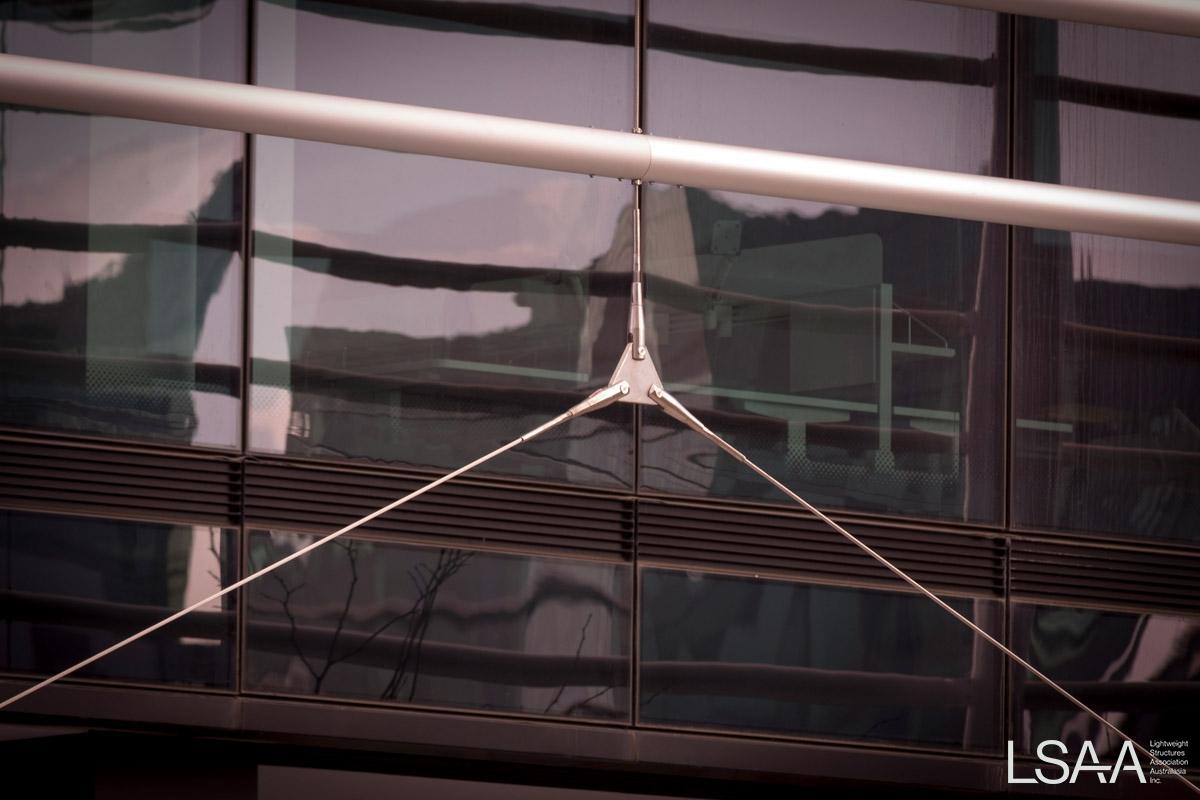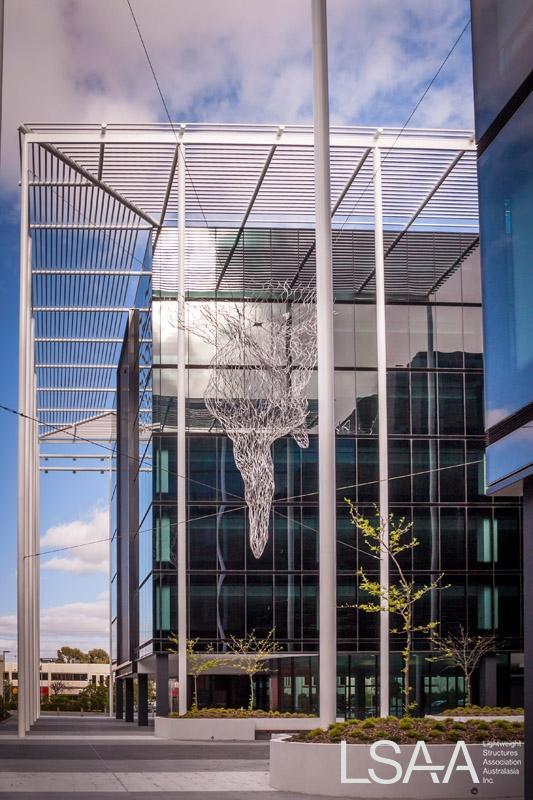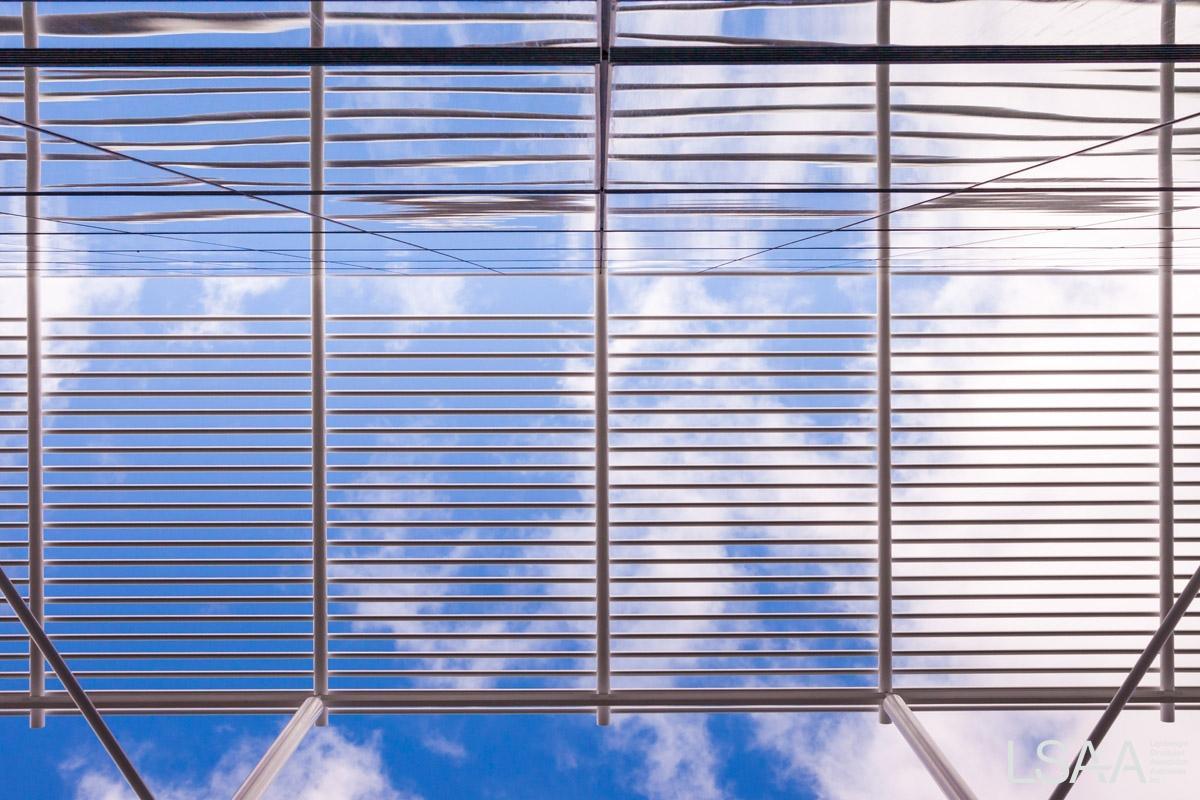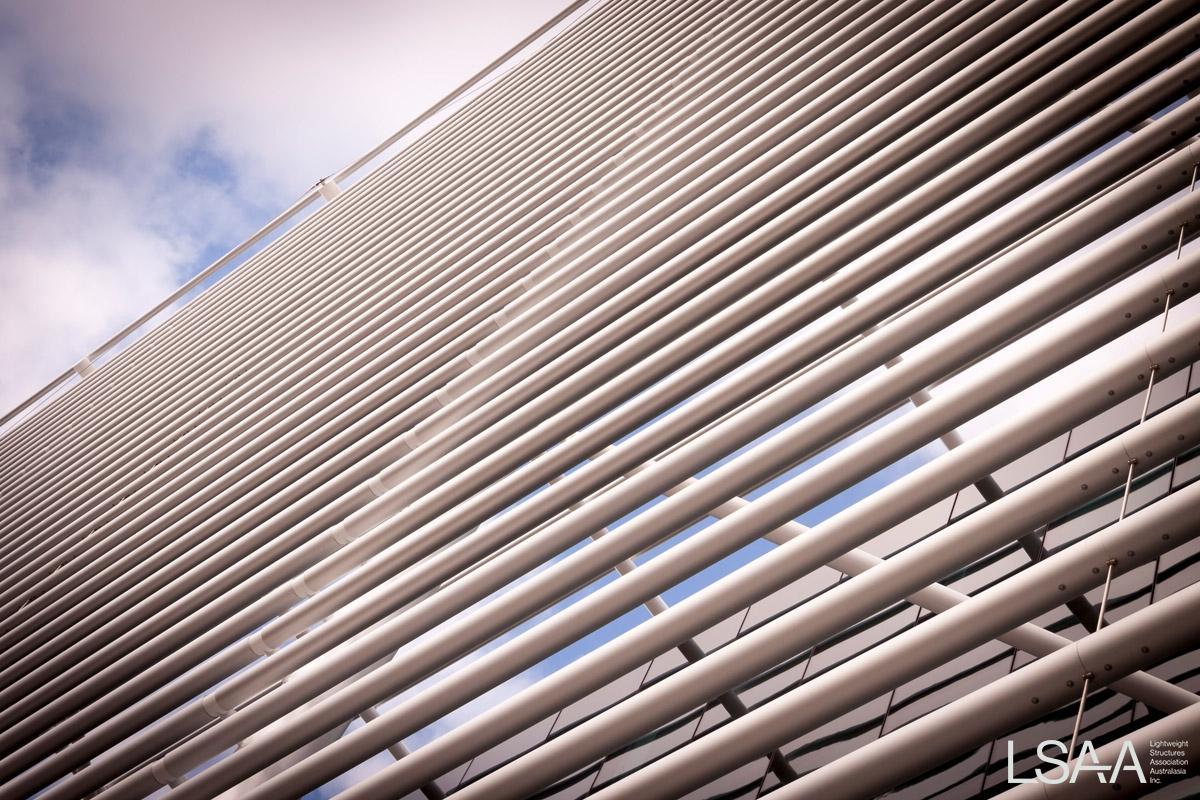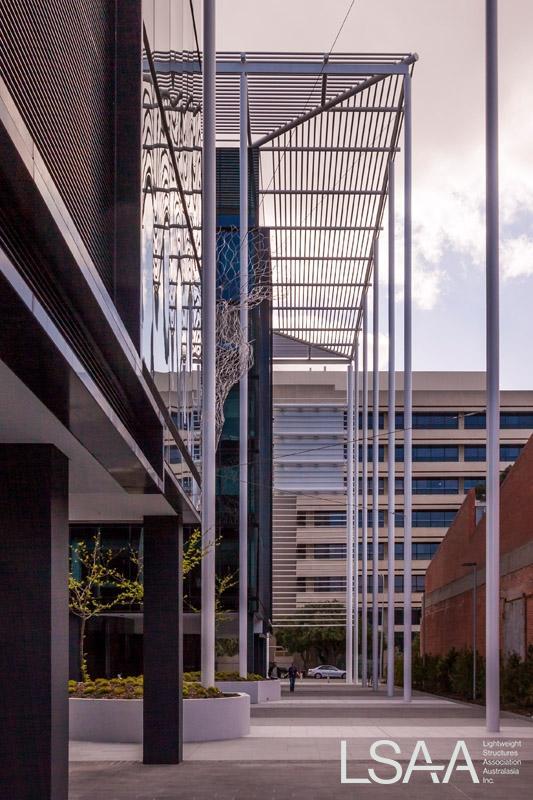 DESIGN / FABRICATION / INSTALLATION BRIEF
Colt International provided a design brief that included:
11 Panels to be constructed with each panel having 40 aluminum tubes horizontally installed to act as a sun shade for the building;
Each tube to be supported top and bottom on a cable support system throughout the structure as its only form of central bracing;
Structural Dynamics to provide a minimalist system that compliments the aesthetic finish of the sun shade design;
The cable system needed to be passed through each tube upon installation and then fixed in position.
MATERIALS - RDS High Tensile Cable System
RDS system chosen due to it simple clean lines that compliment architectural installations – with the forks allowing easy installation and maximum adjustment.
This product choice minimized the requirement for materials while at the same time supplying the client a robust system that would exceed expectations.
The high tensile cable system consisted of three main parts:
HAMMA X Strand 1x19 AISI316 Wire Strand
Selected as the stainless steel cable due to its high minimum breaking strain (MBS), bright shiny finish to compliment architectural applications and superior corrosion resistance properties.
RDS Compact Adjustable Forks
The RDS architectural fork is simple in design but functional in performance.
Manufactured from AISI316 stainless steel it has high corrosion resistance while the compact design adds to the minimal impact of the structural cable system in the overall design.
8mm Cable Support Stops
Stainless steel cable stop supports designed and manufactured to provide final fixing element that allowed the sun shade system to be structurally braced and constructed within tight tolerances
FABRICATION
The fabrication of the structural cable system was only completed by our team of specialist riggers after a final site measurement was taken.
Due to the structural cable system being attached, or passing through, every element in the aluminum sun shade close co-ordination was required with Colt International to ensure tight tolerances were achieved.
Cable assemblies produced with Wireteknik roll swaging machines to provide Lloyds register post swaging tolerances.
The completed RDS cable system allowed fine adjustment of the hanging yolk arrangement and also the stabilizing lower yolk arrangement which was crucial for the installation.
COLLABORATION, CONSTRUCTION AND MAINTENANCE
Collaboration with the detail designer and installation crew throughout the entire process, produced a strong and agile approach to all issues that arose during the entire works, with delivery on time and budget.
Entrant: Structural Dynamics Australia
Category: 5 ID Number:5202

Location: 202 Pier St., Perth WA

Client: Charter Hall

Completion Date: September 2013
Credits:
Architect: Fitzpatrick & Partners

Builder: Broad Constructions WA

Fabricator: Colt International