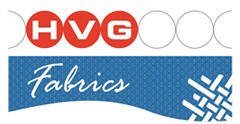 HVG Fabrics is a specialist provider of performance fabrics for outside environments. Screening, shading and protection are key elements and we focus on solutions that offer unique products and services that work in the harsh Australian environment.
We look for differentiated product solutions that offer leading edge technical advantages. We partner with suppliers like Serge Ferrari, Sattler and Alnet who are global leaders in their field and we strive to offer distribution excellence through our national network with an emphasis on product and support 'where you need it, when you want it'.
With a constant desire to innovate, push boundaries and develop product, HVG fabrics is an alliance partner with instinct you can trust.
Phone: 1300 854 811
Email: This email address is being protected from spambots. You need JavaScript enabled to view it.
Website: www.hvgfabrics.com.au
Back to: LSAA Home or Member Profiles