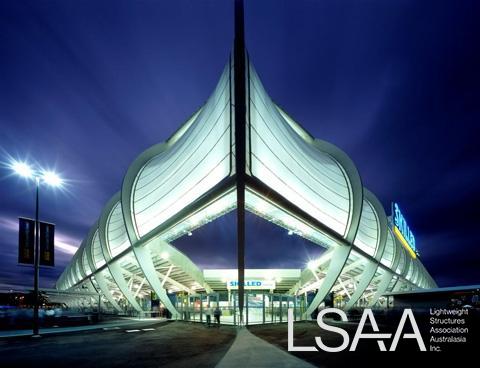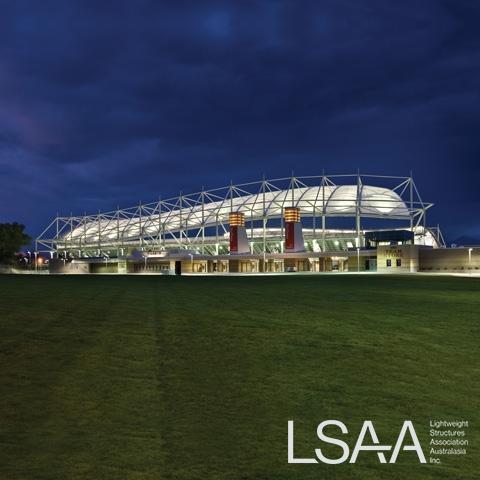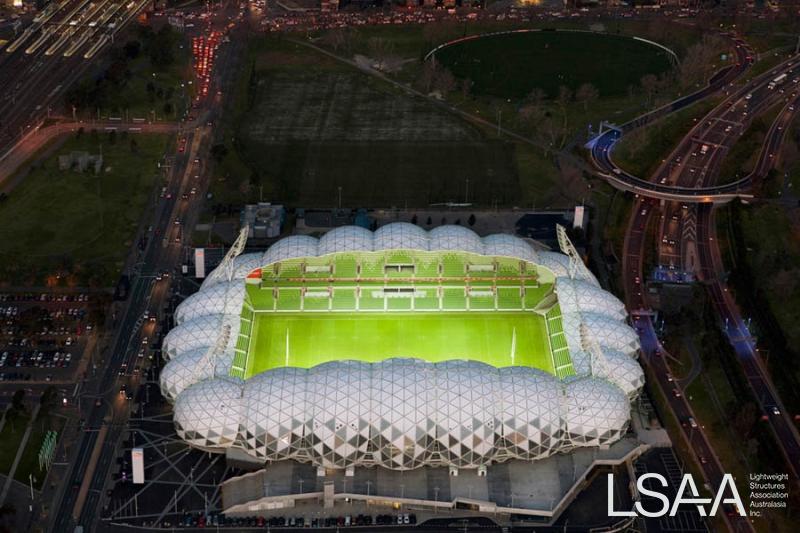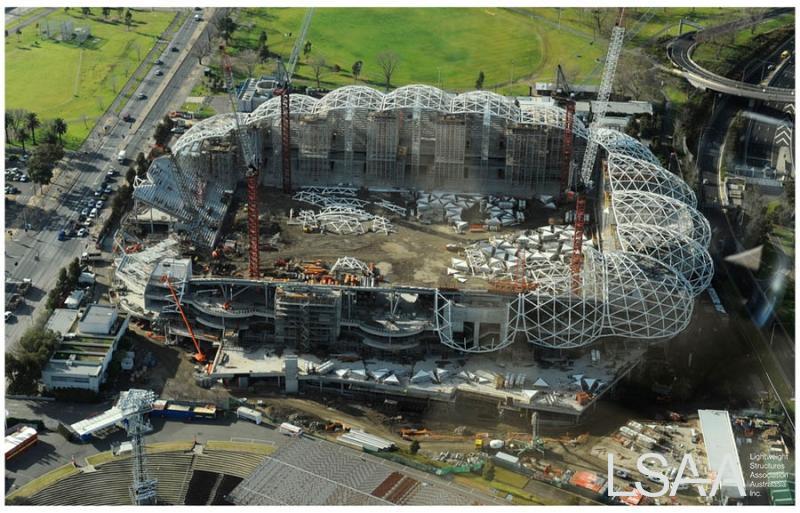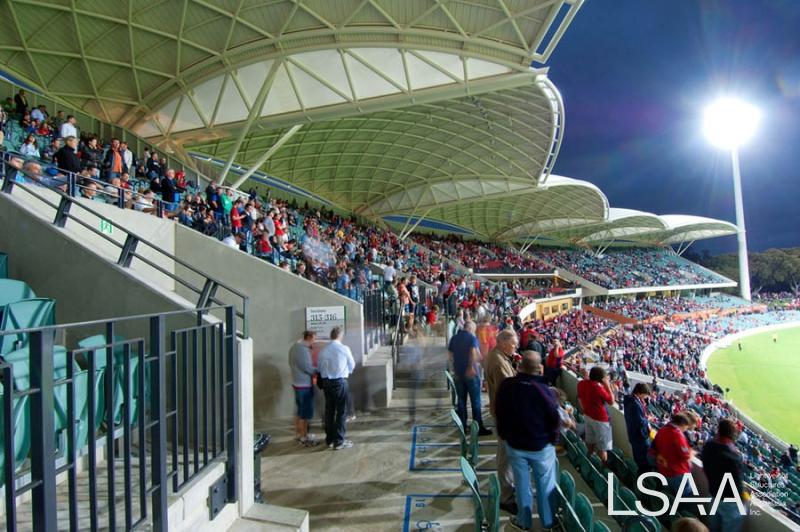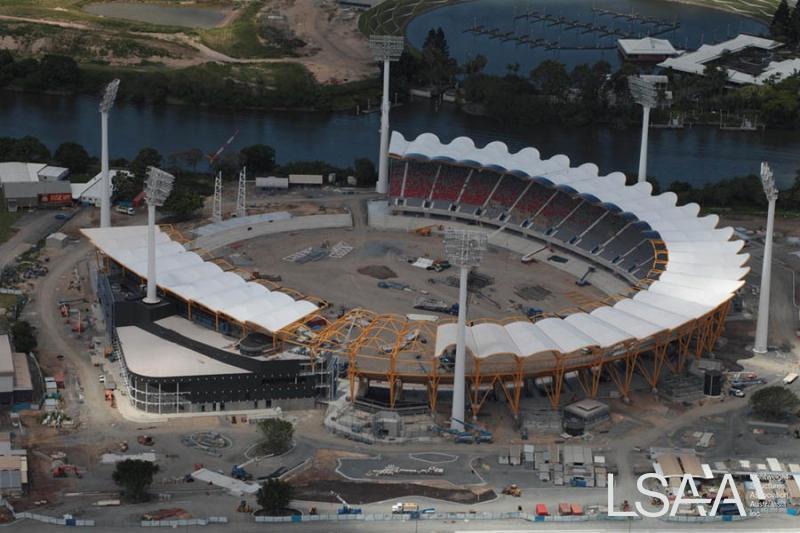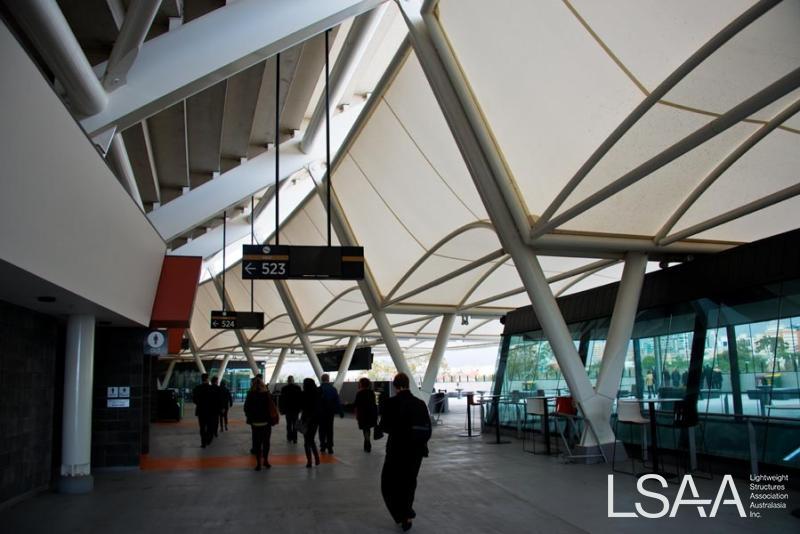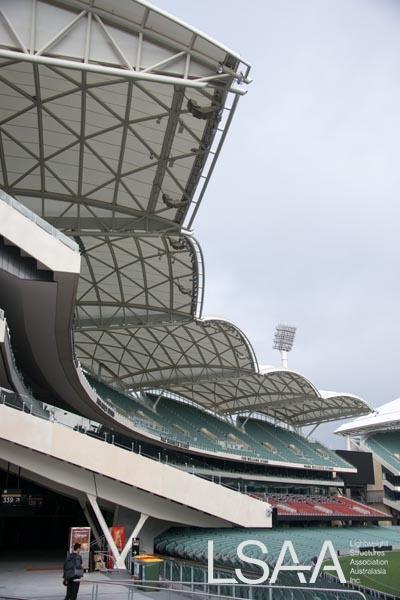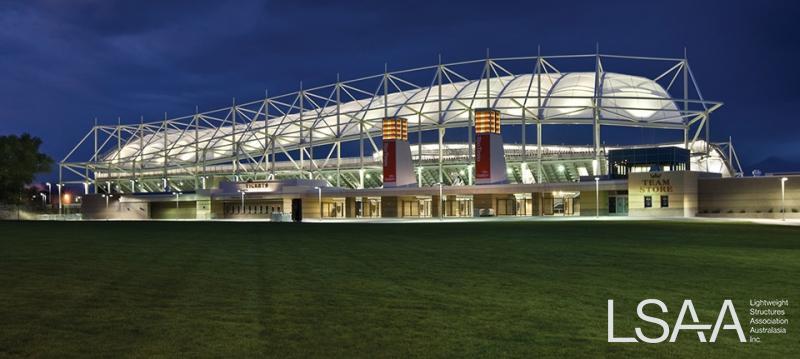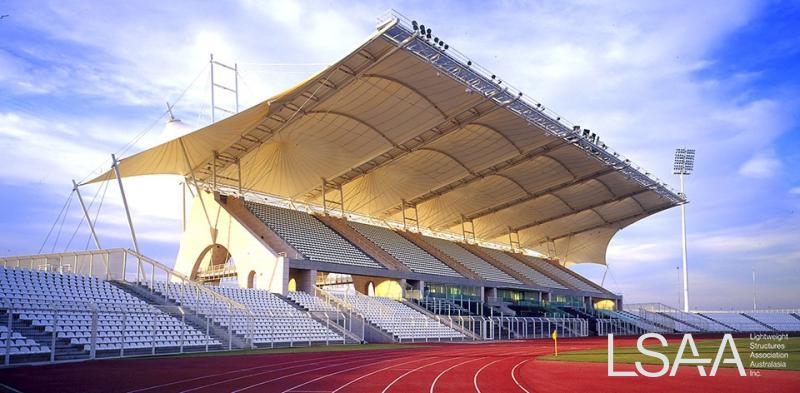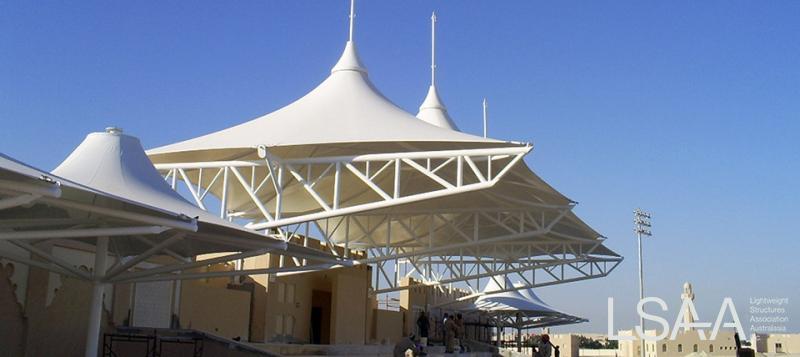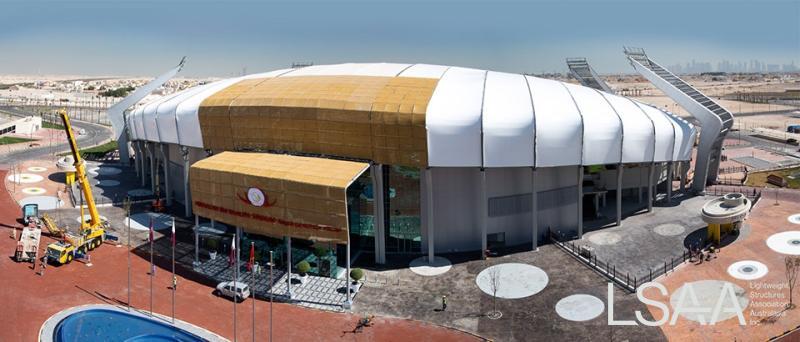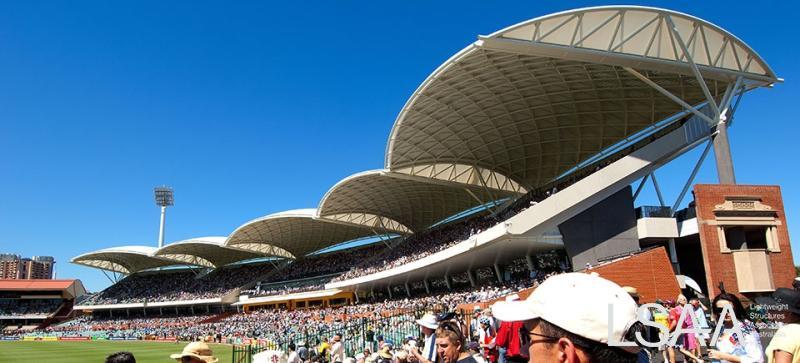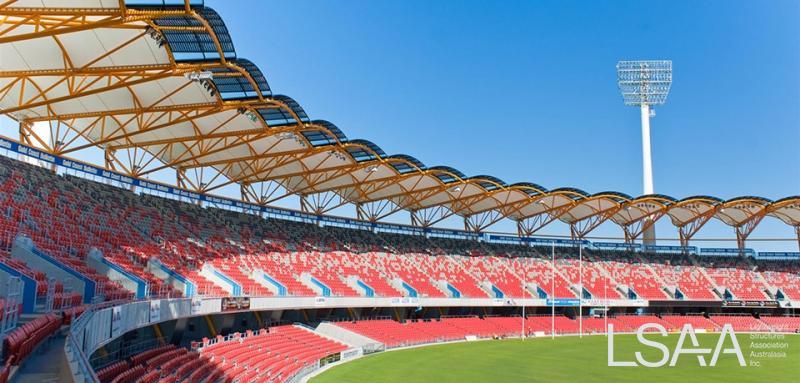 Sports complexes including athletics, swiming, cycling, gymnastics, tennis, basketball, hockey and other large enclosures.
These structures will often involve tensioned membrane roof panels, large span trusses, arches, cablenets or other forms of lightweight structures.
The following articles are in random order:
A link to view details (non-engineering) of the stadiums for the 2010 World Cup in South Africa:
http://www.smh.com.au/world-cup-2010/stadiums
Stadium profiles
Credits: The following article is adapted from
http://www.mediaclubsouthafrica.com/index.php?
option=com_content&view=article&id=
93:World+Cup+stadiums&catid=39:2010_bg&Itemid=59
The 2010 Fifa World Cup will be played out in 10 newly built or upgraded stadiums, in nine South African cities.
Five are existing stadiums, all of which have been upgraded, with the showpiece Soccer City in Johannesburg having undergone a major upgrade. The remaining five have been built from scratch - and completed on schedule.
The stadiums are:
Soccer City Stadium, Johannesburg
Ellis Park Stadium, Johannesburg
Cape Town Stadium, Cape Town
Loftus Versfeld Stadium, Pretoria
Durban Stadium, Durban
Nelson Mandela Bay Stadium, Port Elizabeth
Royal Bafokeng Stadium, Rustenburg
Free State Stadium, Bloemfontein
Mbombela Stadium, Nelspruit
Peter Mokaba Stadium, Polokwane
Demolition and groundwork began in 2006, with construction of all the major facilities starting in February 2007. South Africa's construction industry, which has substantial experience in large-scale infrastructure development, was consulted about the stadium timelines - and it was agreed that the dates were realistic.
The Optus Stadium is the brand new 60,000 seat sports stadium in Perth.
Two of the LSAA member companies - Arup and MakMax - have been involved in the design and construction of the roof structure.
The Arup design team attended the cracking one day cricket game between Australia and England for the first major event at Optus Stadium. The feature of the stadium is the lightweight cantilevering roof that has a clean fabric membrane soffit and those huge speakers pack a punch. Unfortunately we lost the day only by a few runs but the atmosphere was great.
Read more: LSAA Members at the First ODI at the New Optus Stadium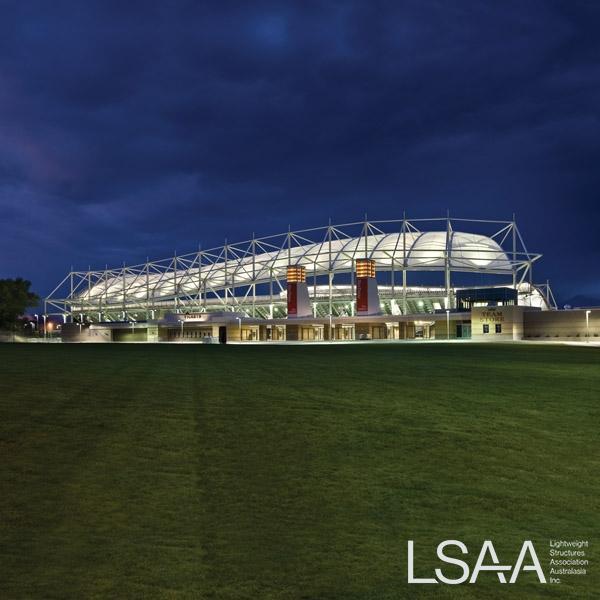 Entrant: Structurflex Ltd - Engineering Fabrication Installation
Location: Sandy - Salt Lake City Utah USA
Client: Salt Lake County - Utah & Real Salt Lake
Architect: Rossetti Architects
Struct. Eng.: Wade Design Engineers & Wayne Rendely PE
Builder: Turner Construction
Fabricator: Structurflex
This project was entered in the LSAA 2009 Design Awards, Category 3 #3002
No further details have been entered to date.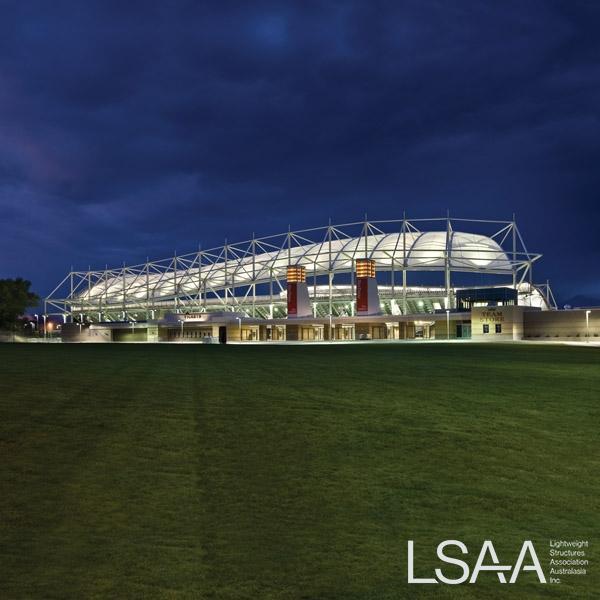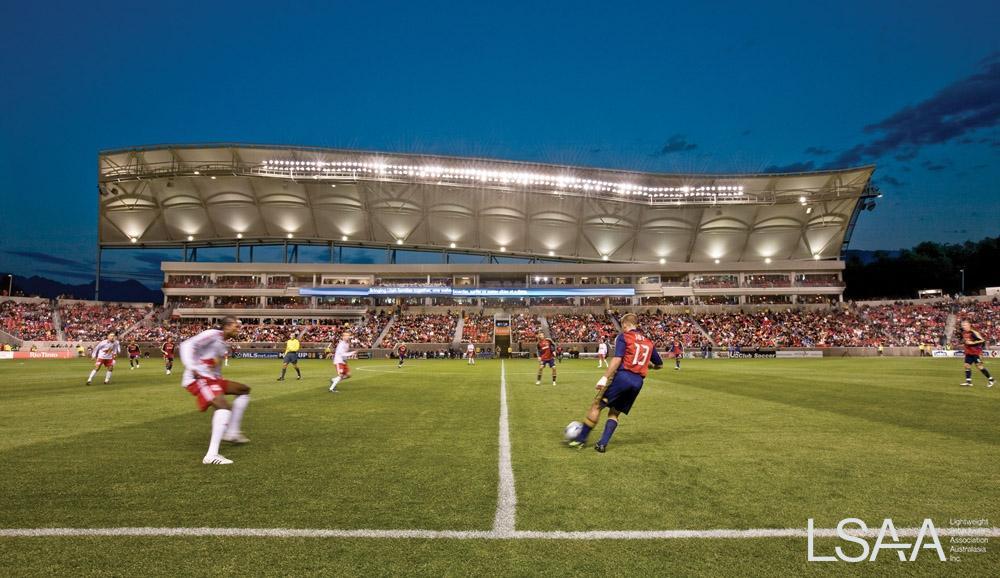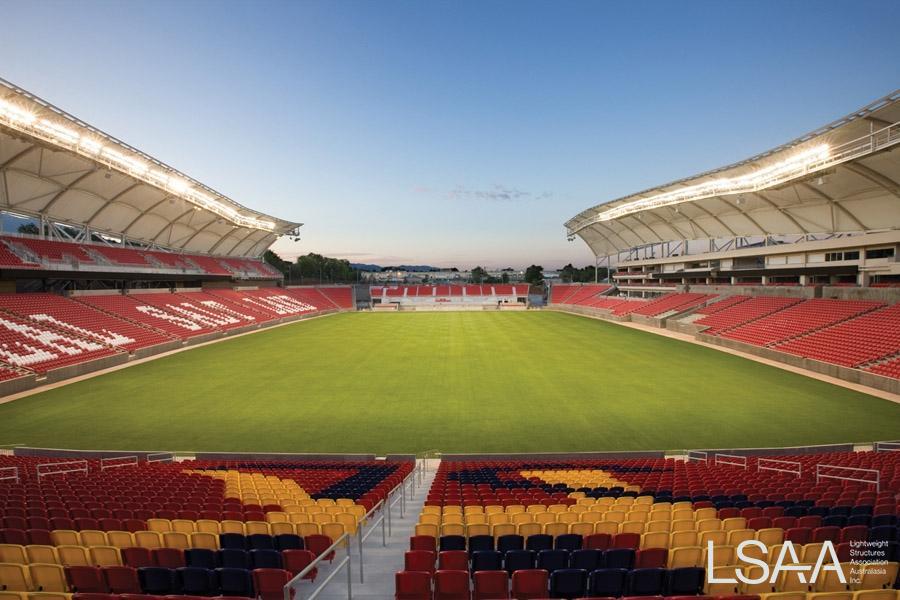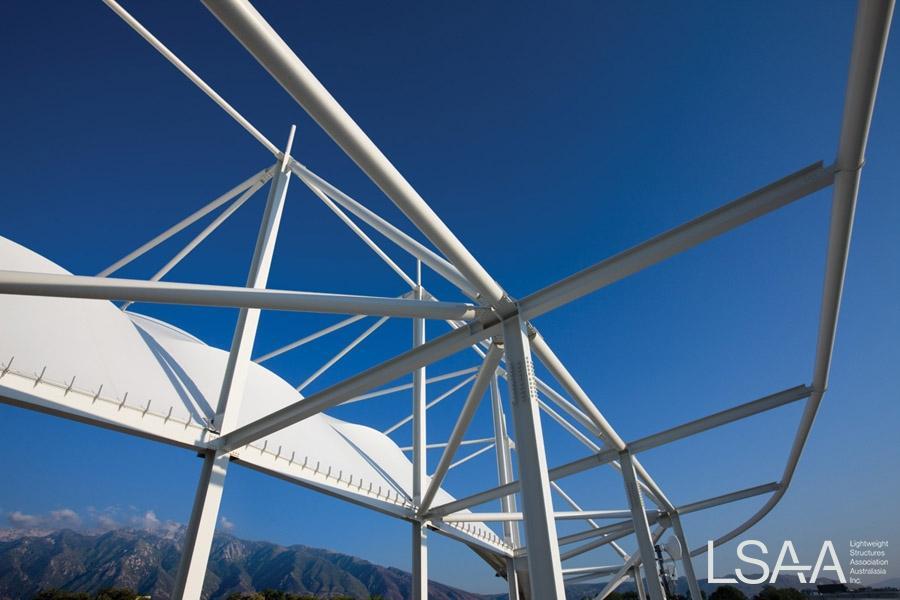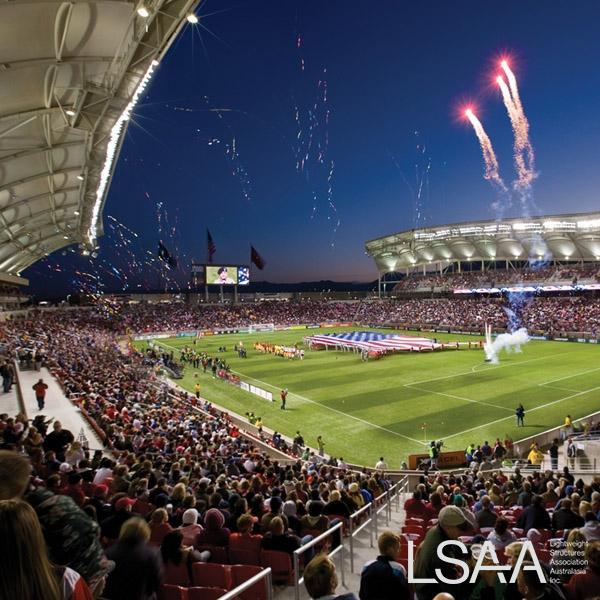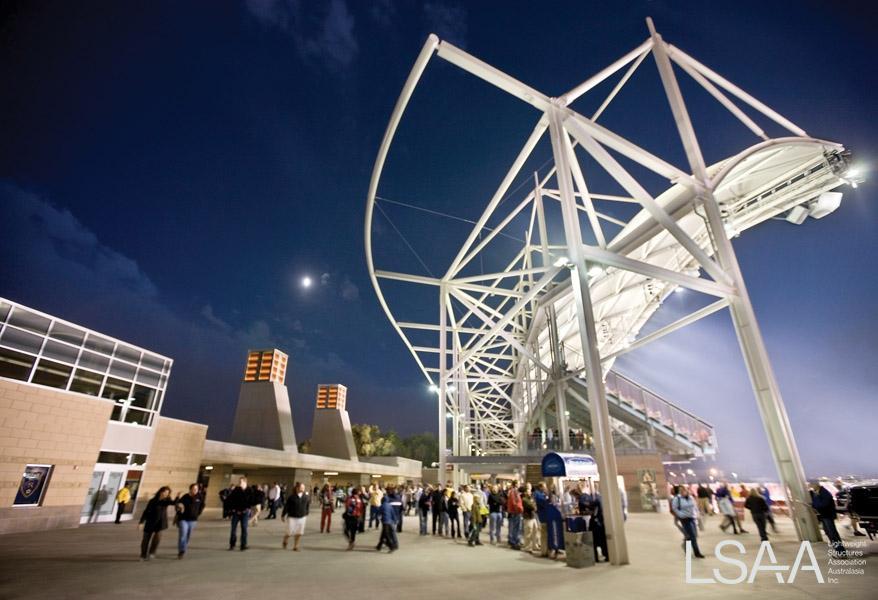 Jawaharlal Nehru Stadium roof in Delhi, India.
Jawaharlal Nehru Stadium (JNS) was originally built in 1982 in honour of India's first Prime Minister. Mr. Nehru is credited as the founder of modern India through political and social reform. In preparation for the upcoming 2010 Commonwealth Games in Delhi this facility is receiving a dramatic update. The crowning achievement to the stadium's rebirth will be the tensile membrane roof, supported by a vast cable net. LSAA members MakMax were awarded the contract to supply and install an ambitious fabric and cable roof design, the structure is now near completion with 50 of the 88 fabric panels installed. Schlaich Bergermann & Partners are the structural engineers.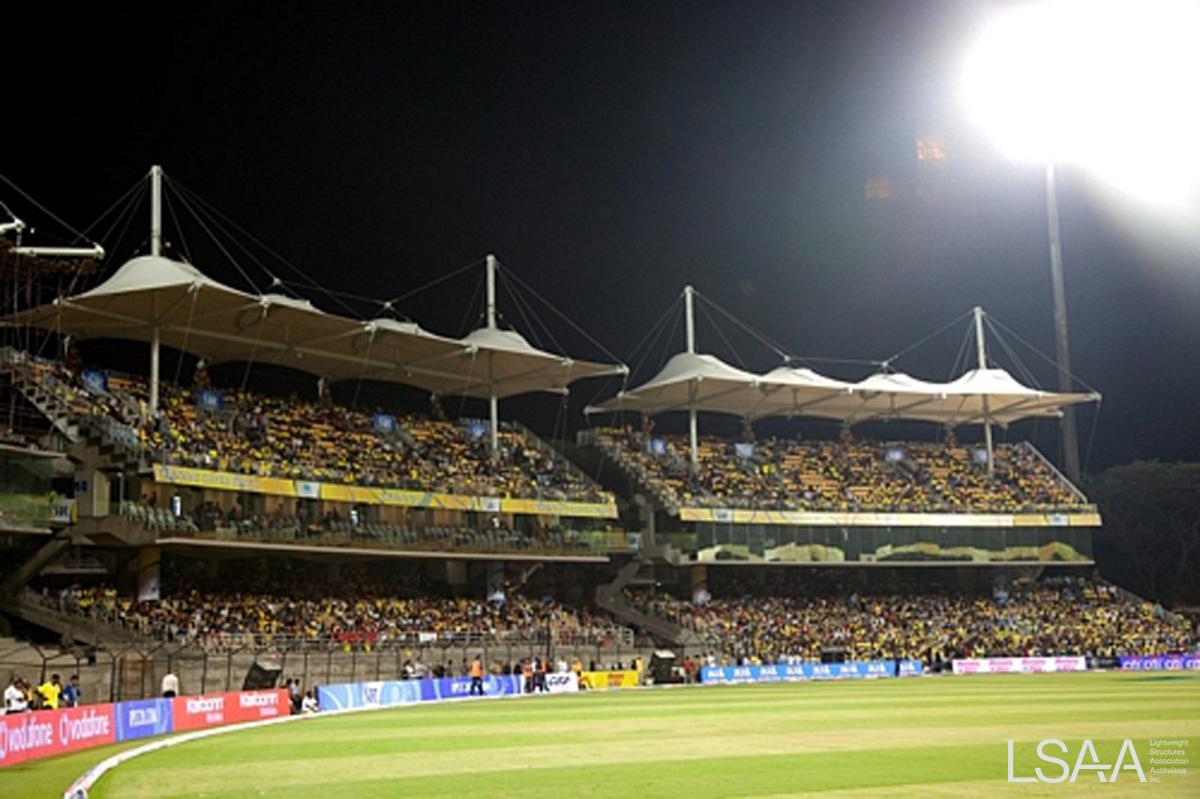 Entered in the LSAA 2011 Design Awards (Cat 4, 4003)
This project was ambitious from the beginning; a large scale elevated cover over three grandstand seating structures presented a few structural challenges.
The purpose as with many tensile membrane projects was a combination of shade and weather cover. Each seating section required these basic needs met while maintaining a uniform style and aesthetic appeal through out. Our client, The Tamil Nadu Cricket Association, requested minimal connections to the supporting grandstand structure, leaving more space beneath for spectator seating.
The project was designed to create a unique feature to the venue. Often large scale tension membrane roofing contribute a large amount to the look and feel of a venue, it's a prominent feature and one that needs to be eye-catching and unique.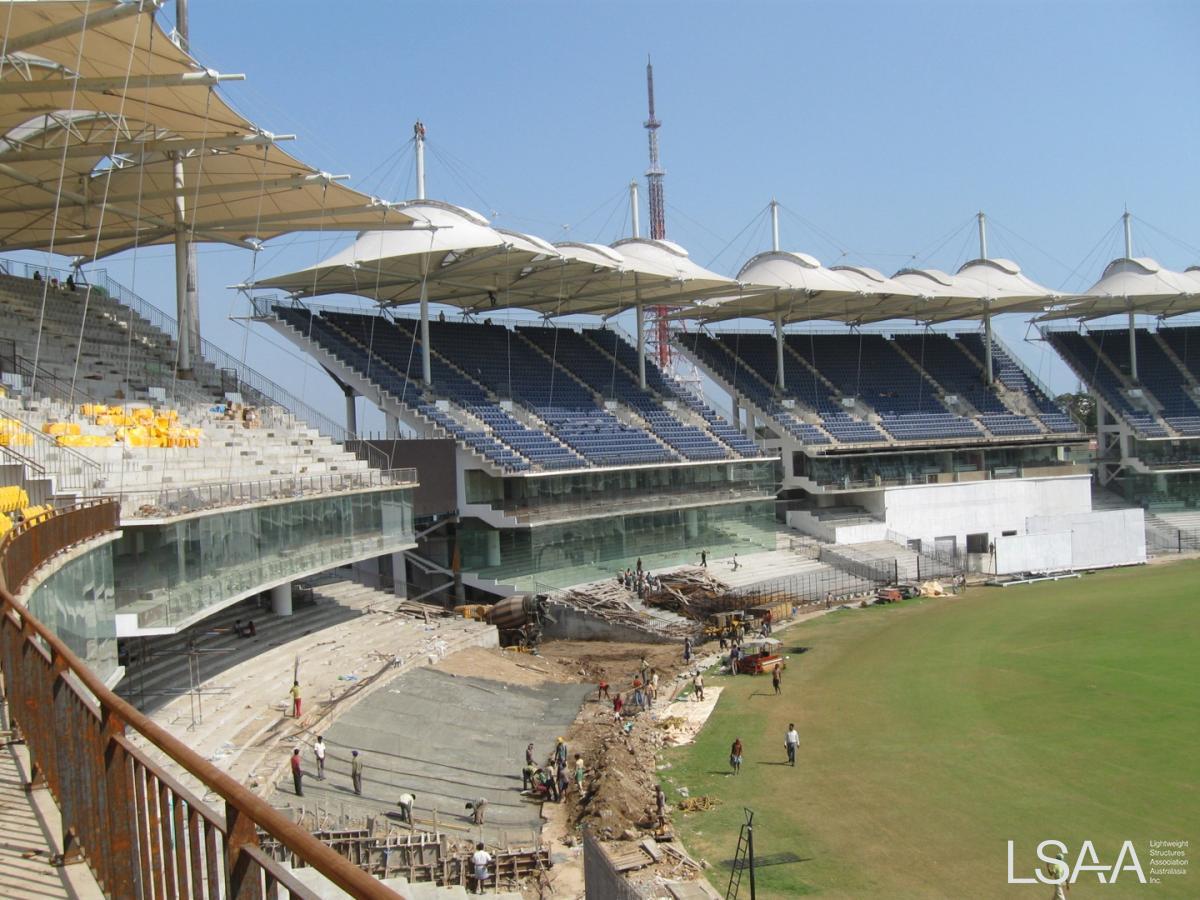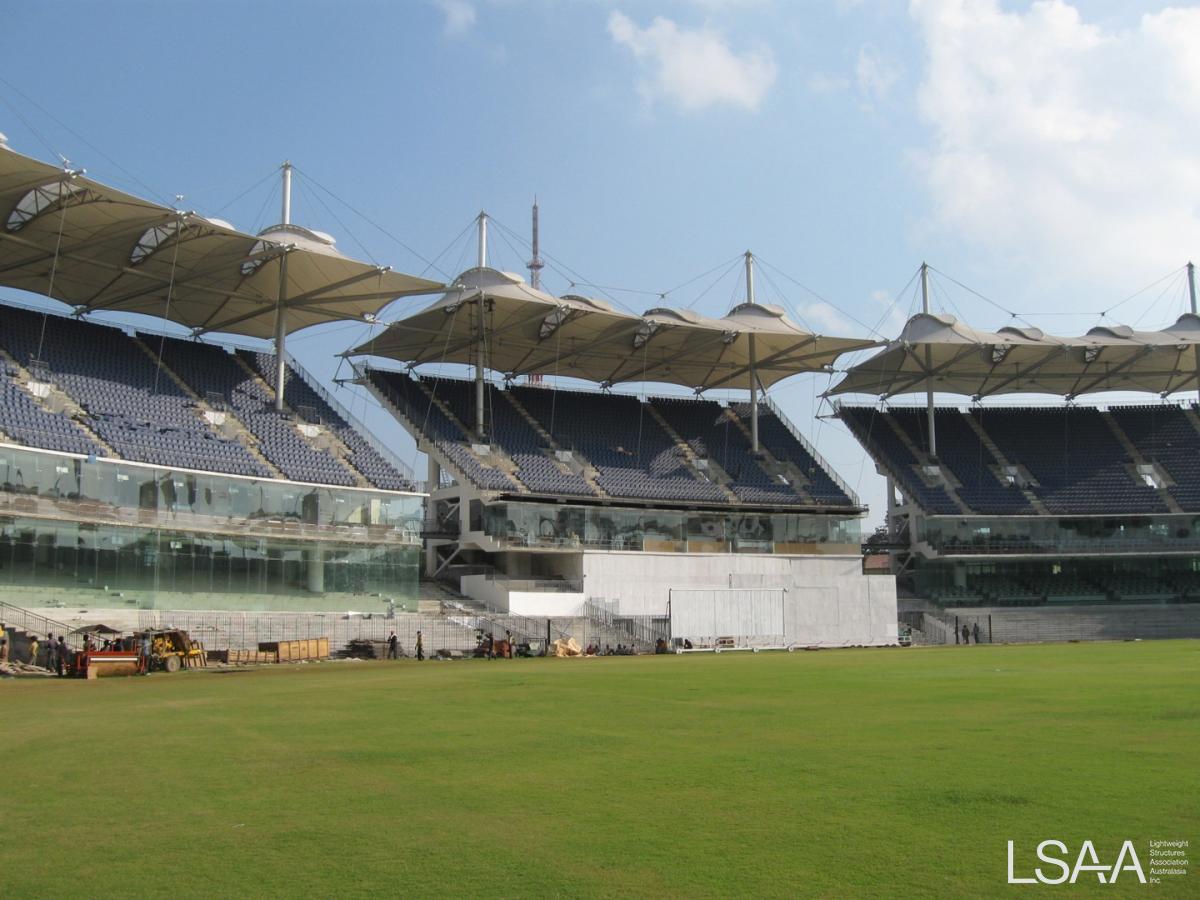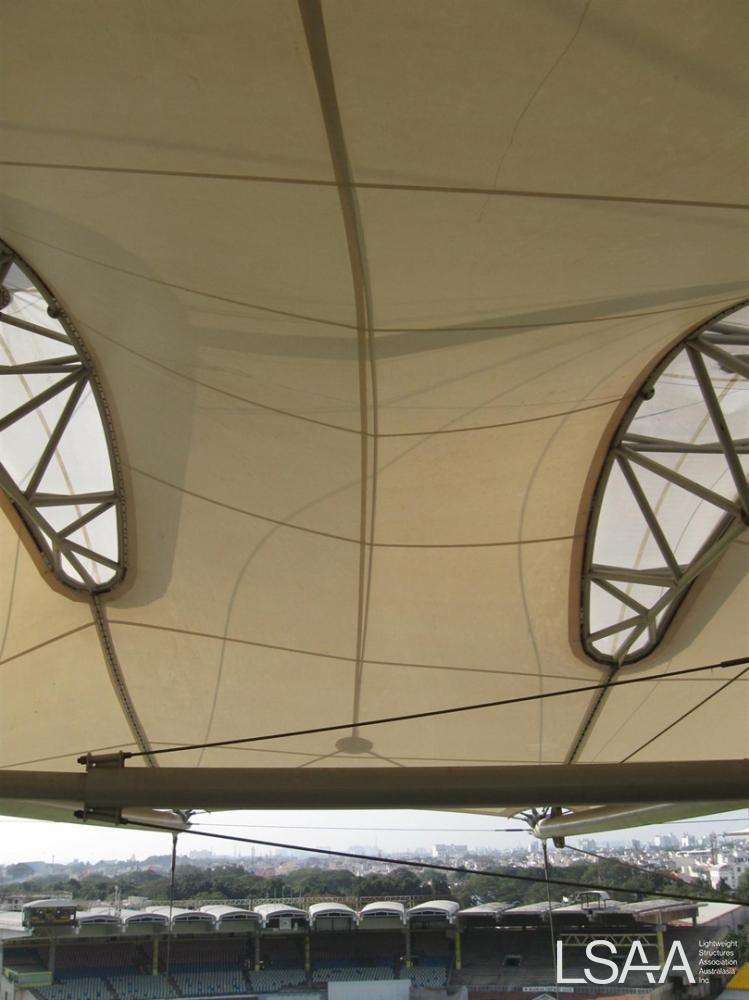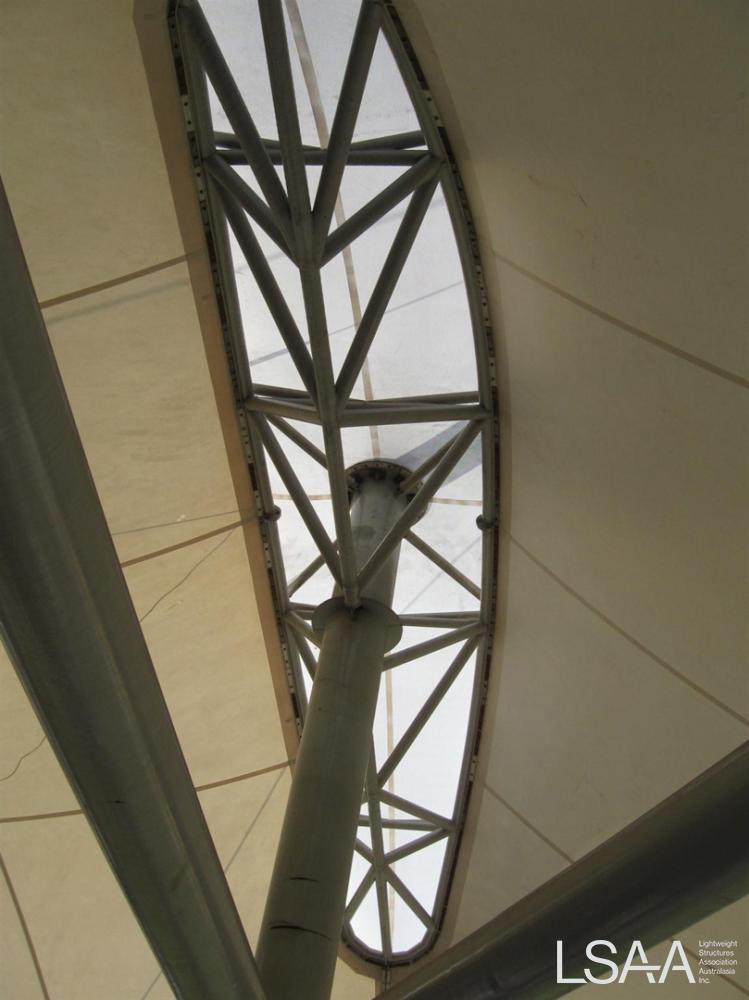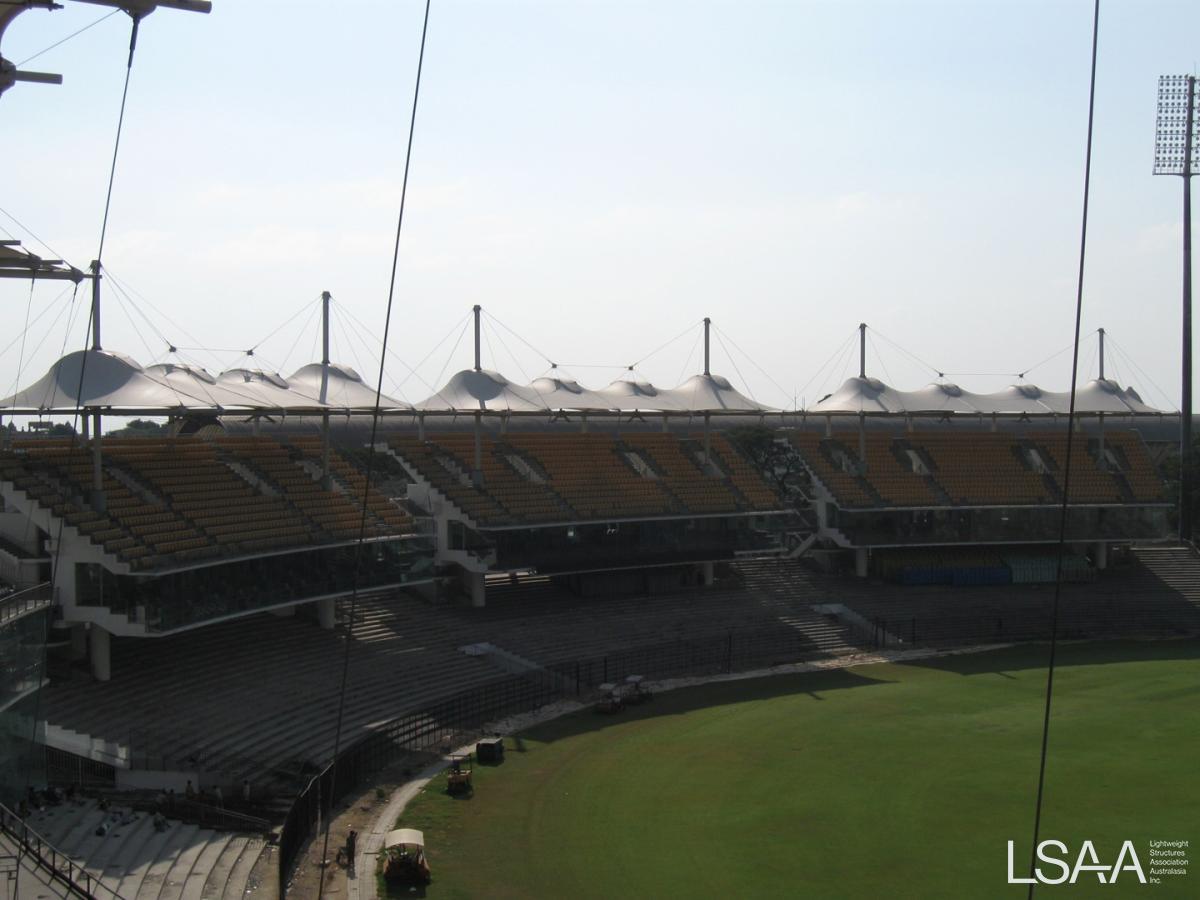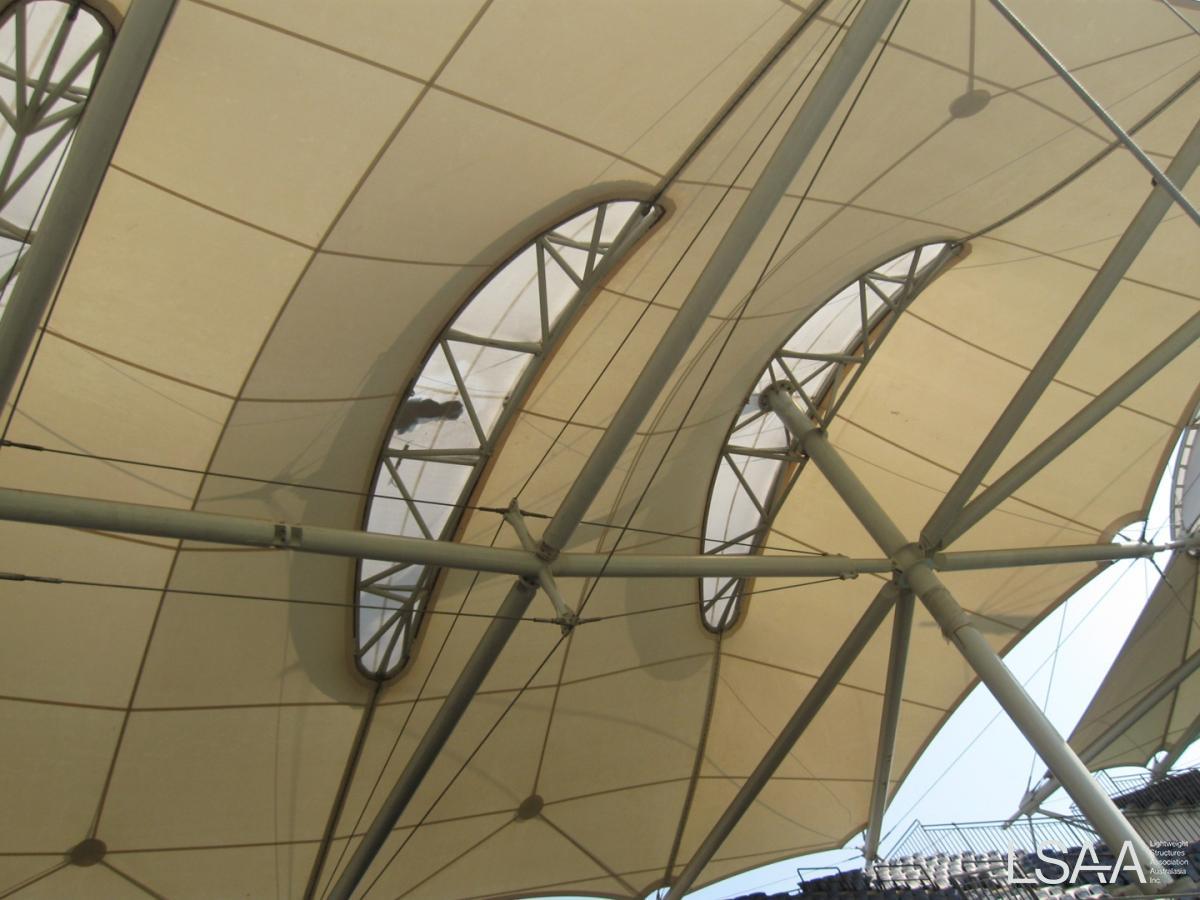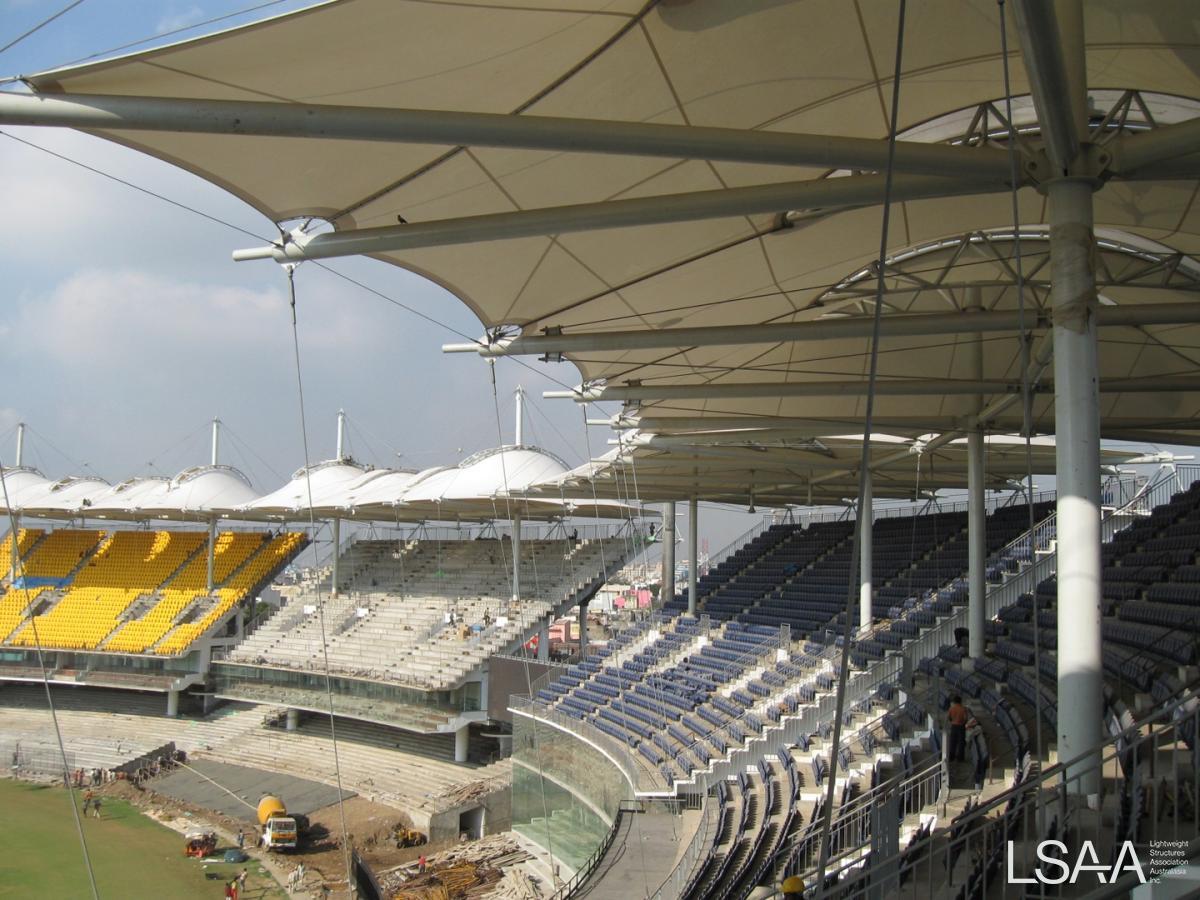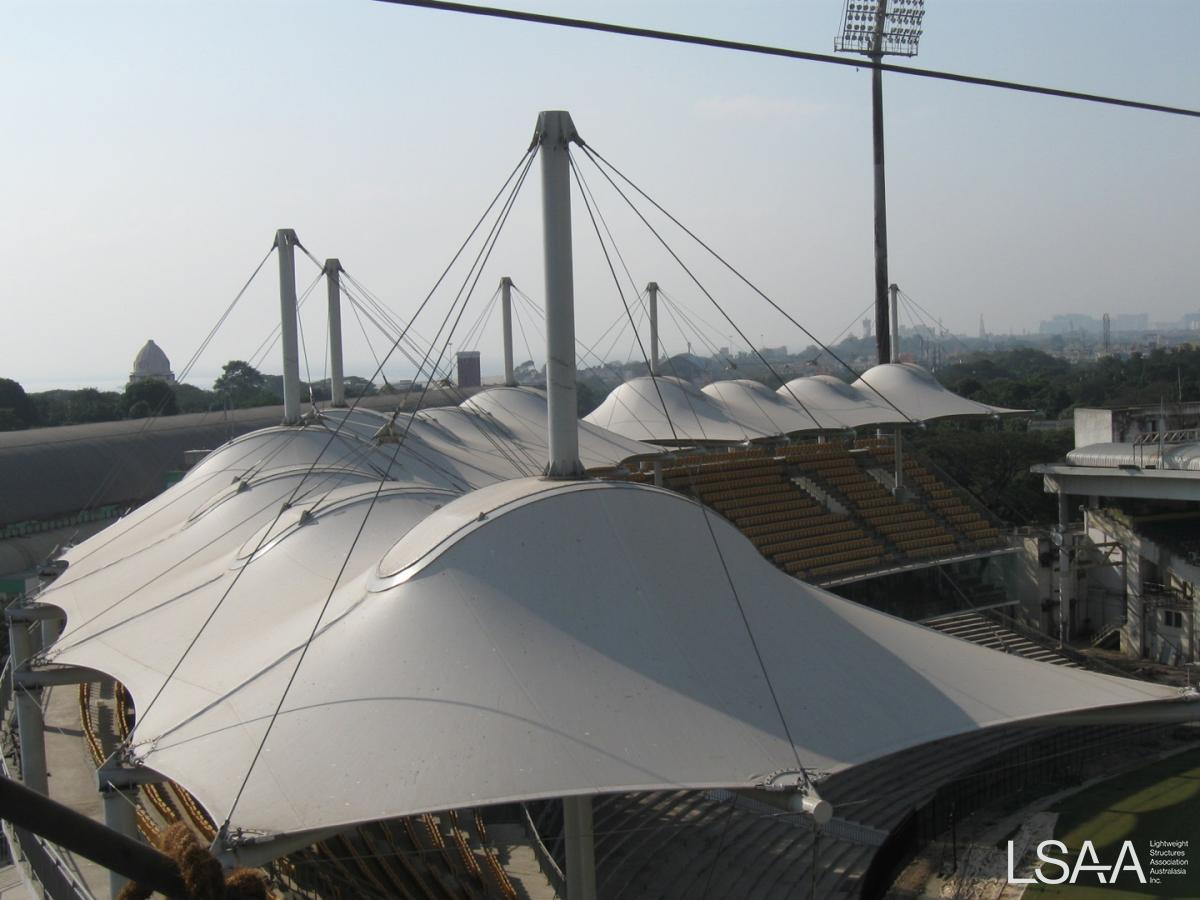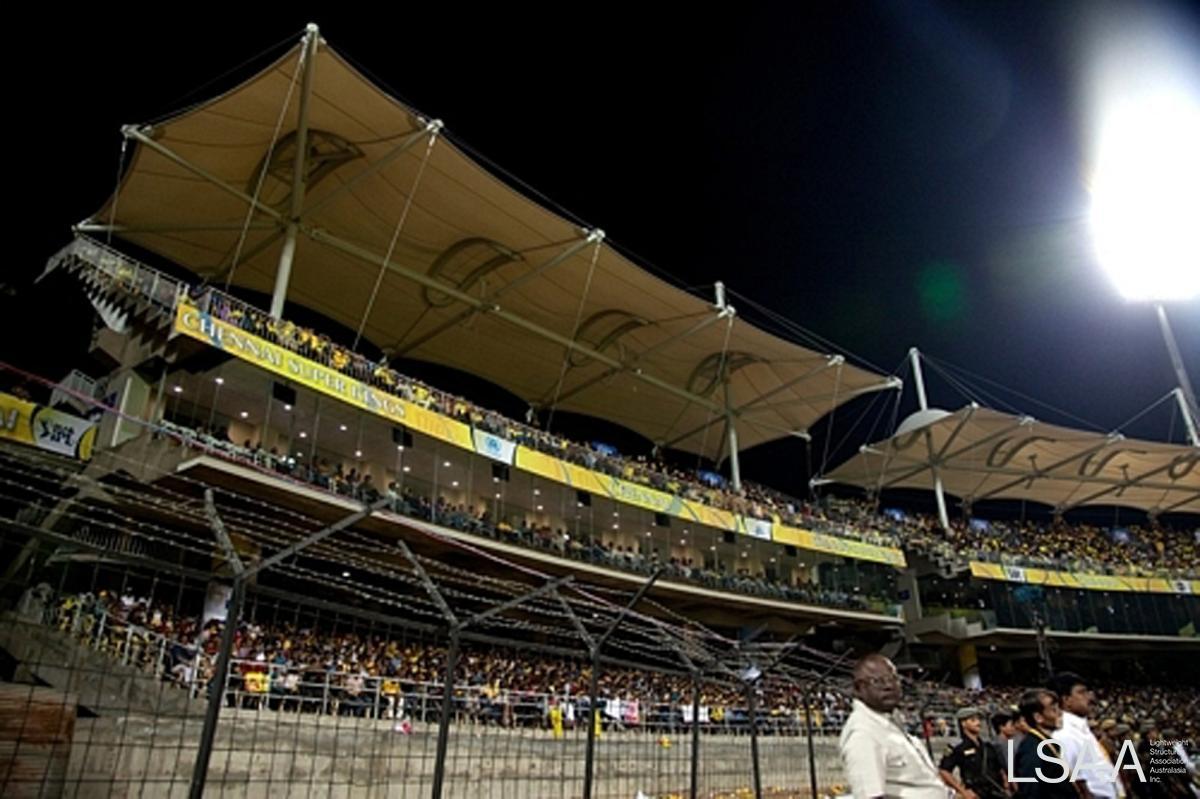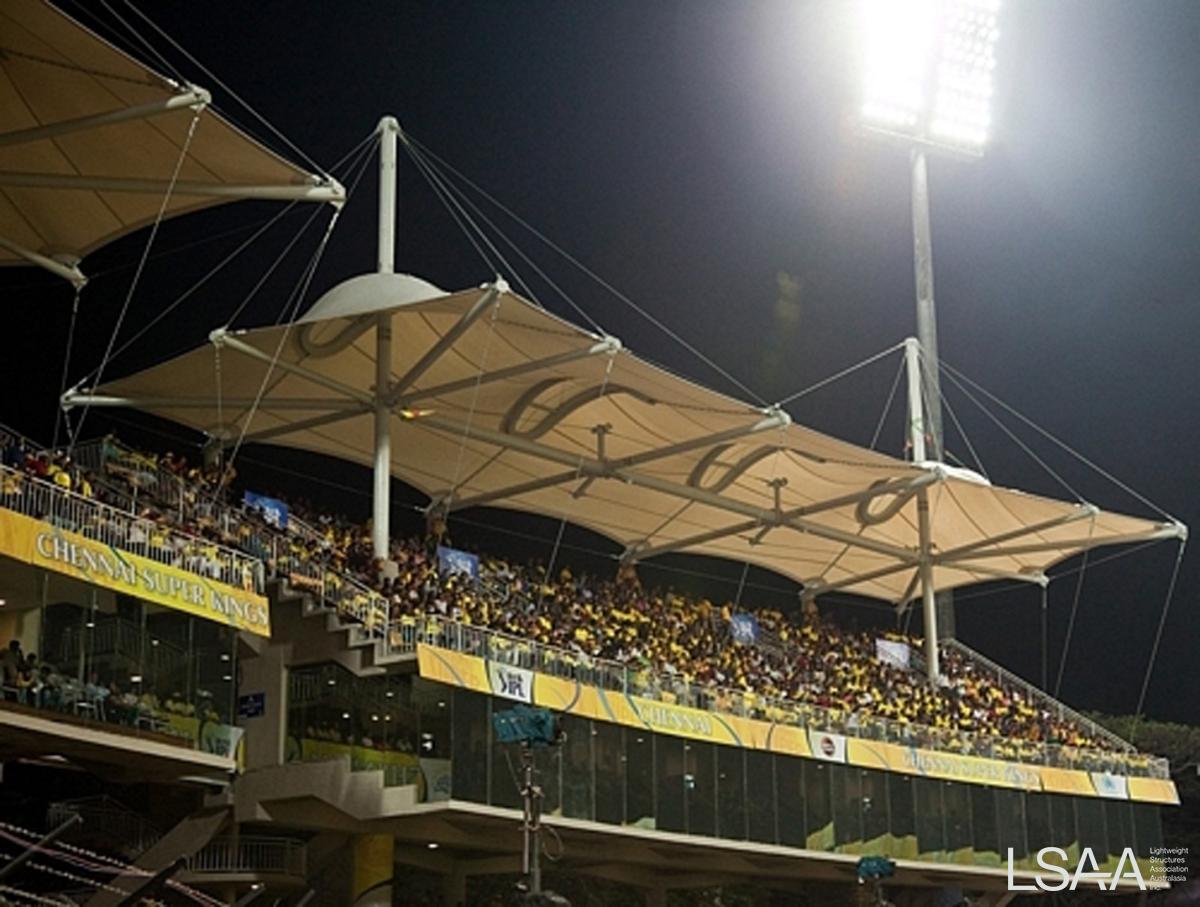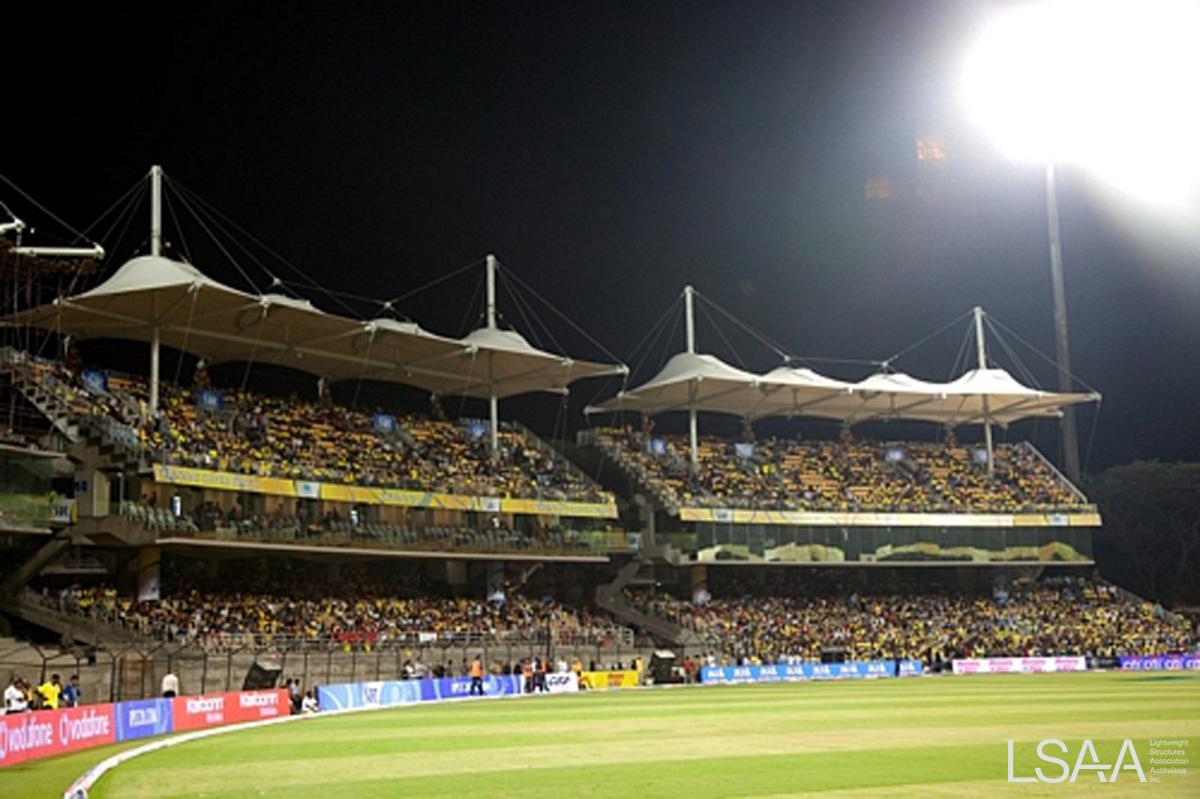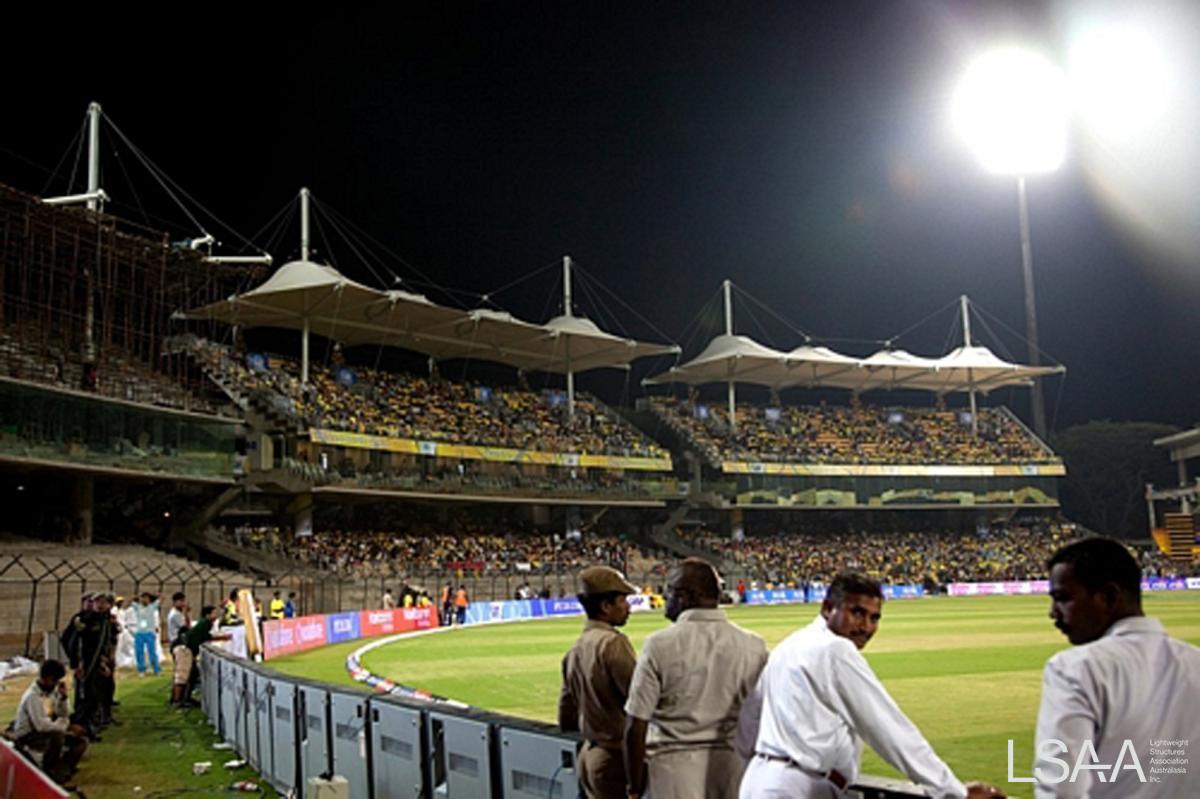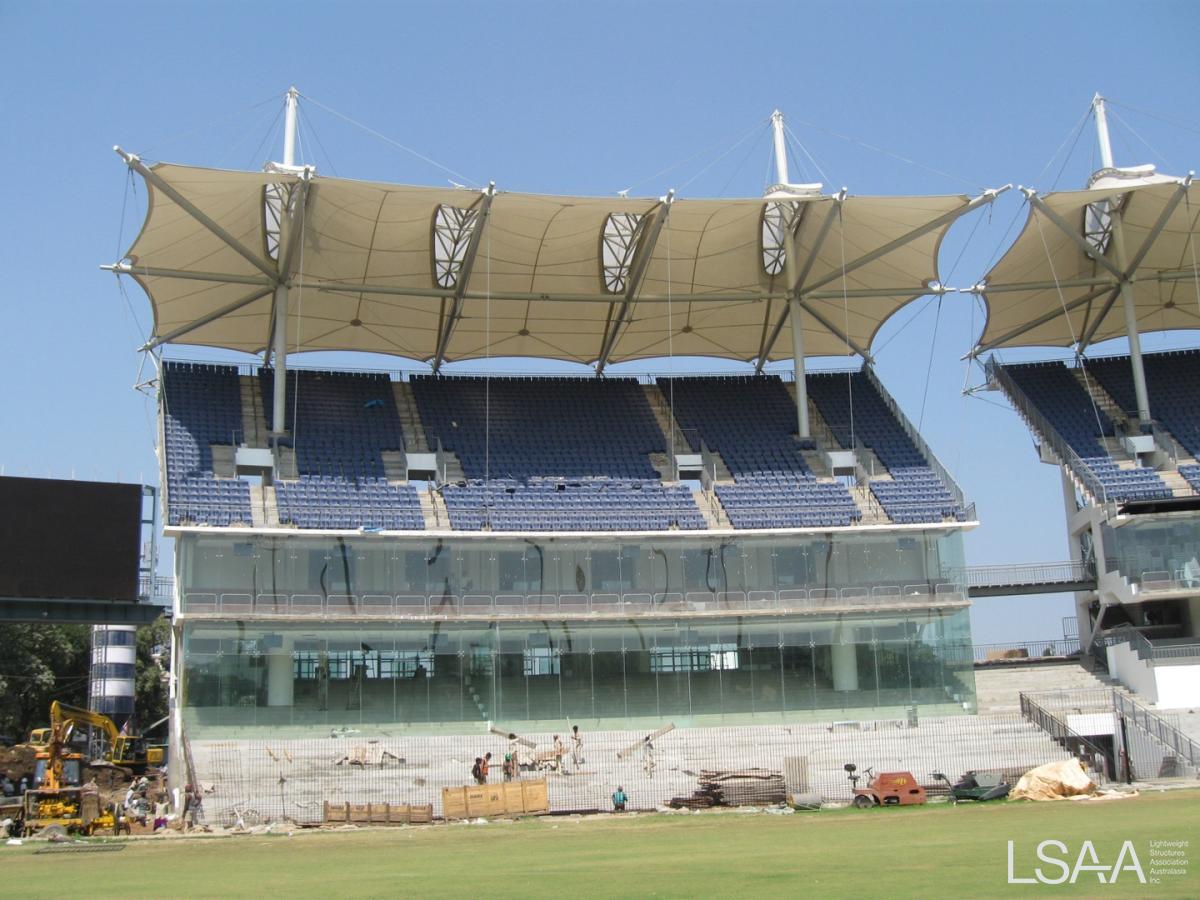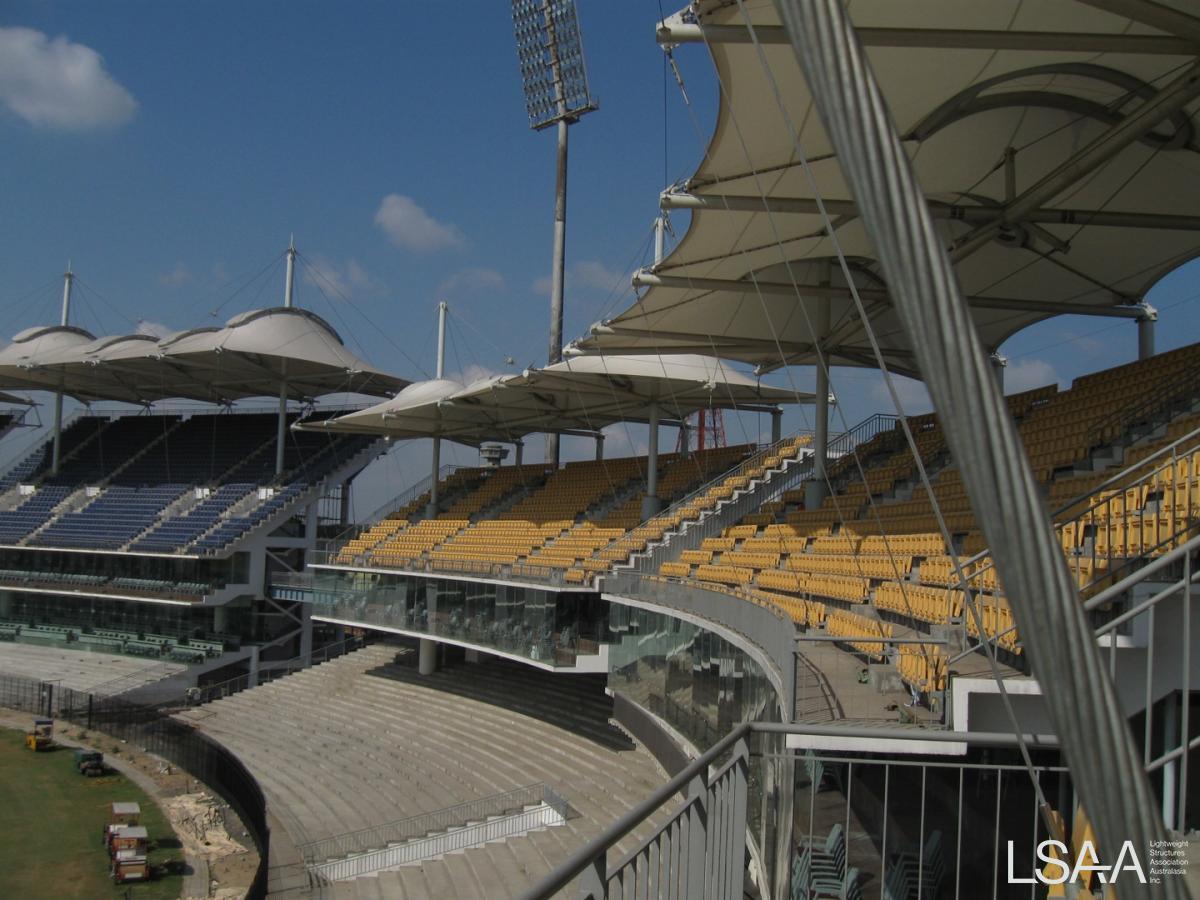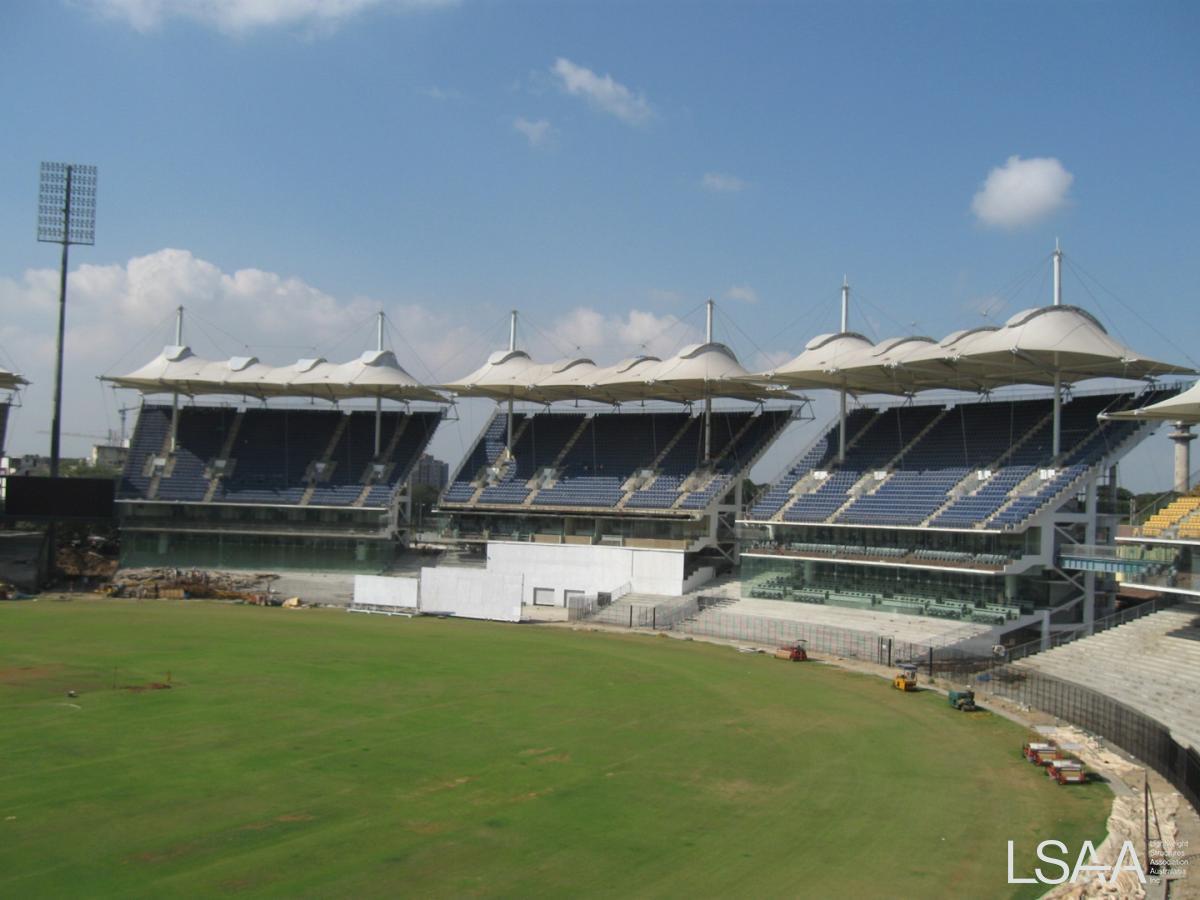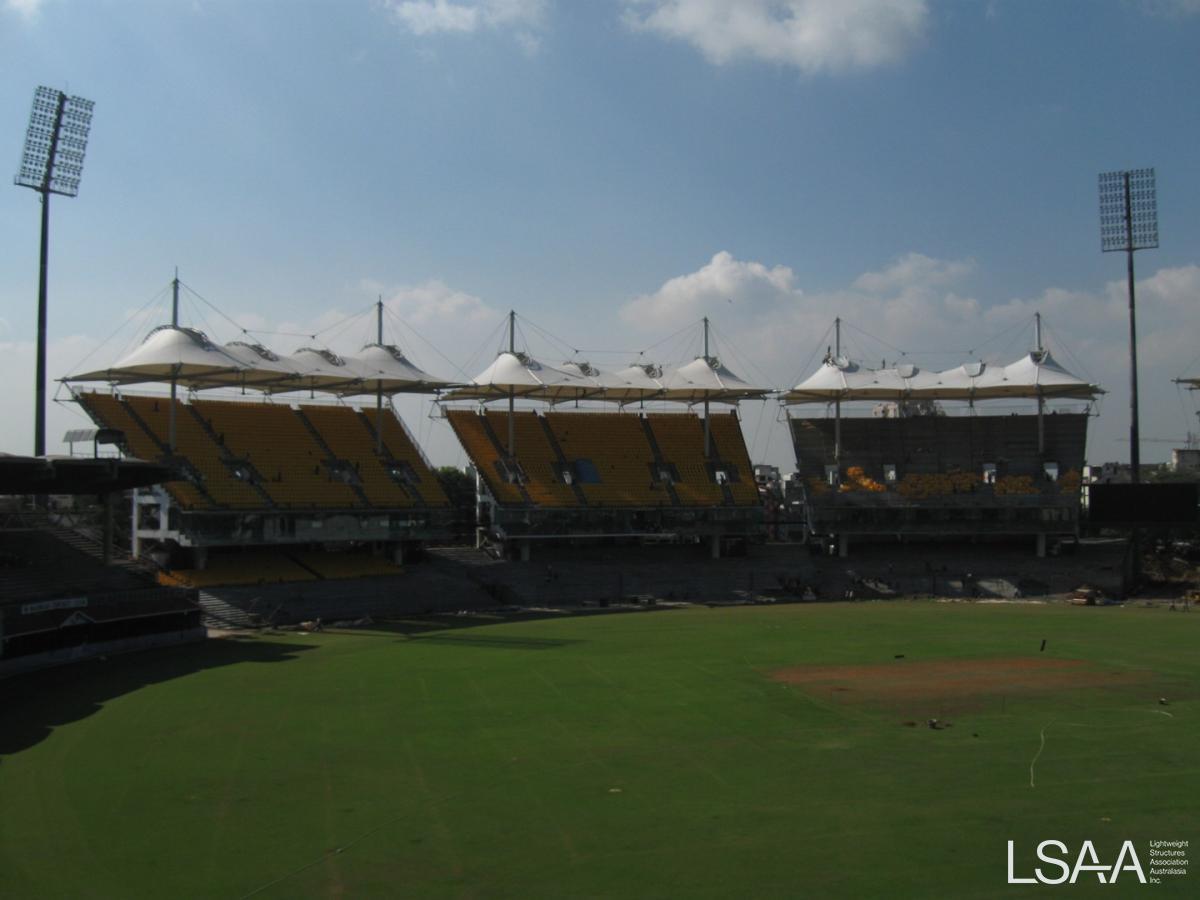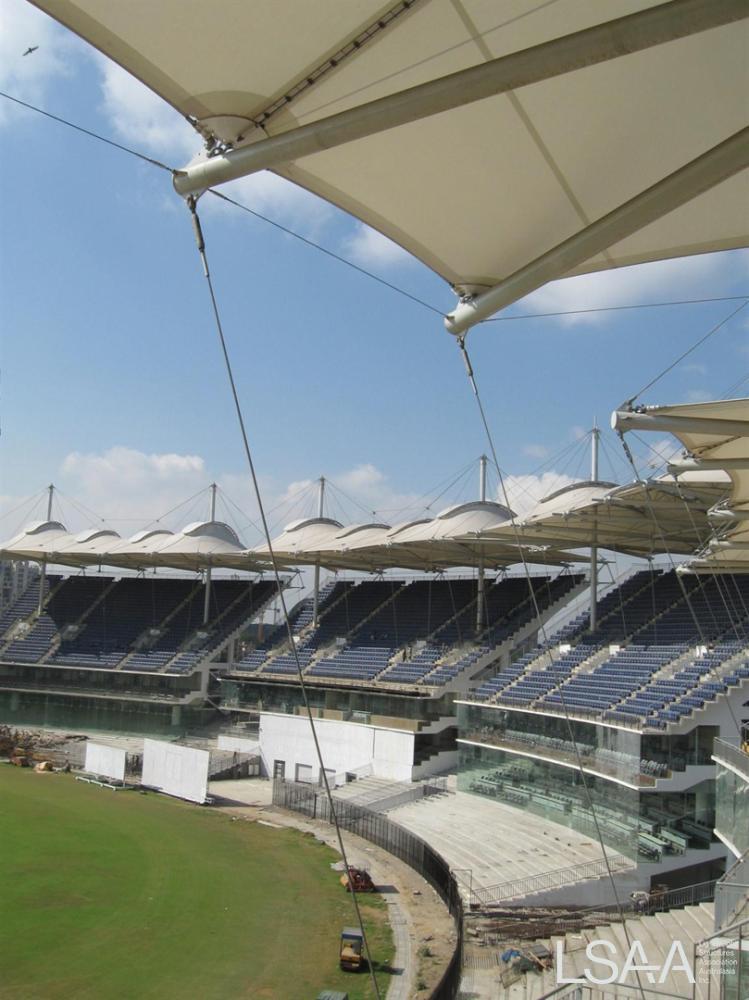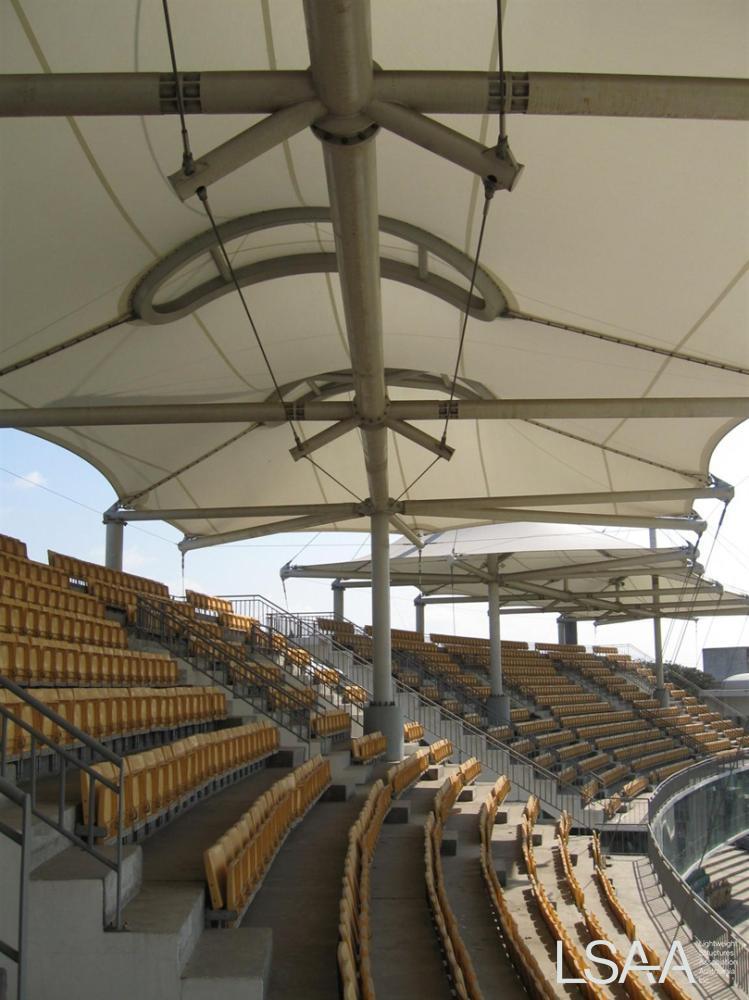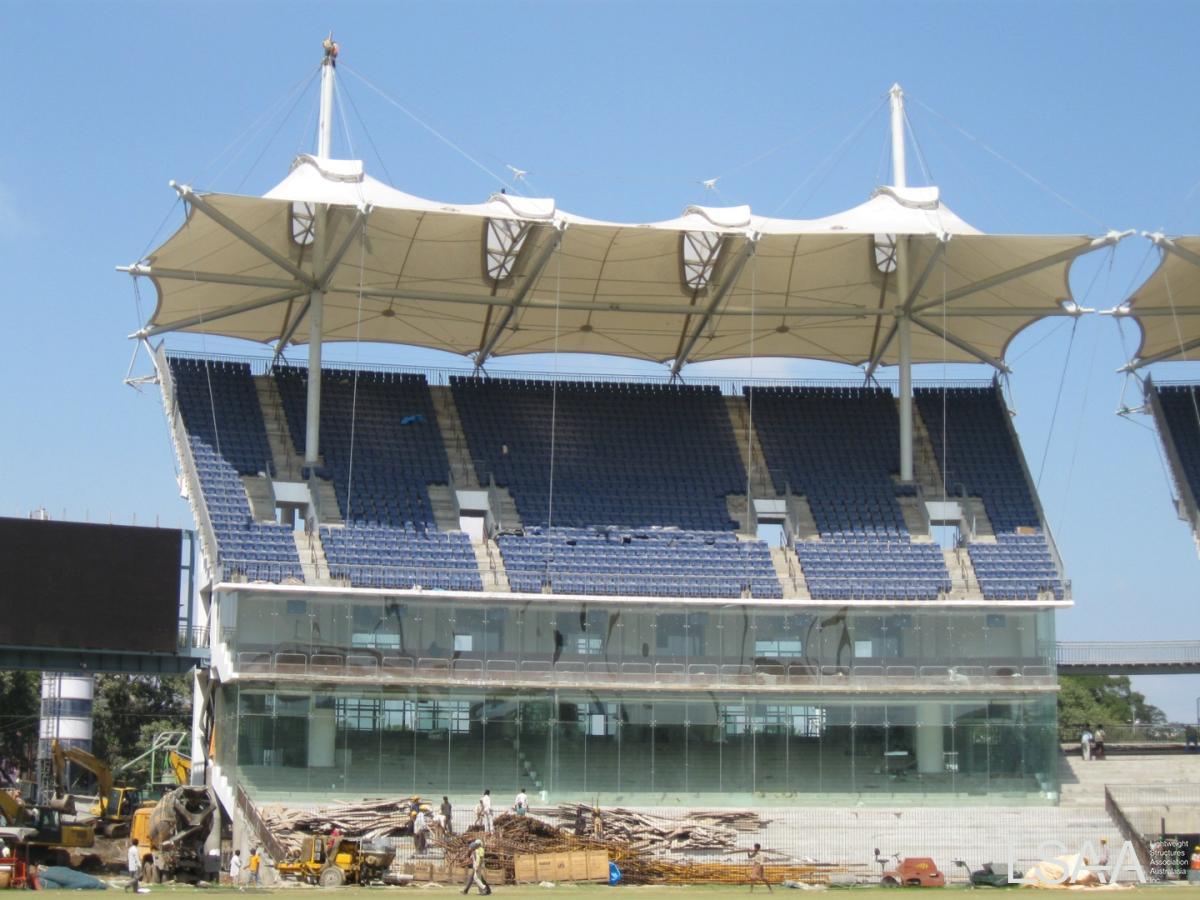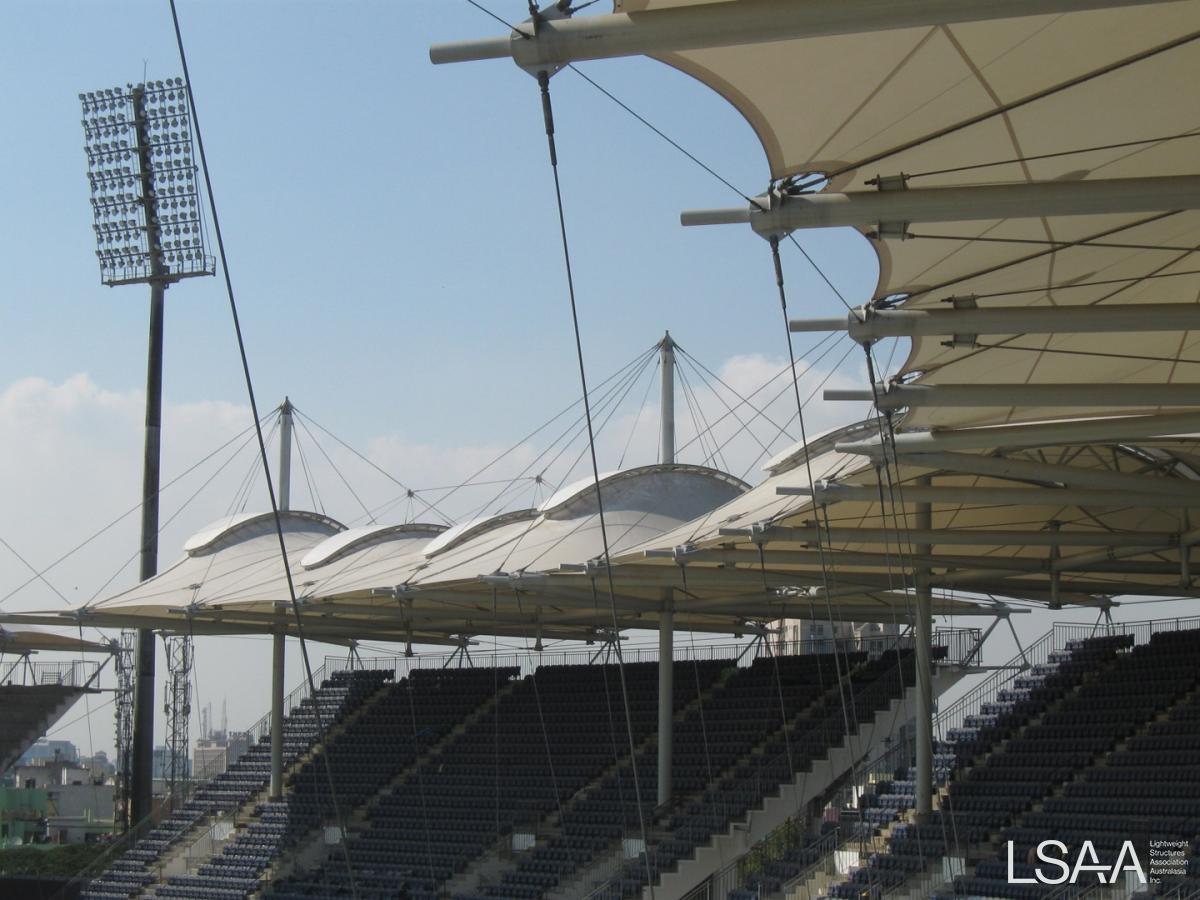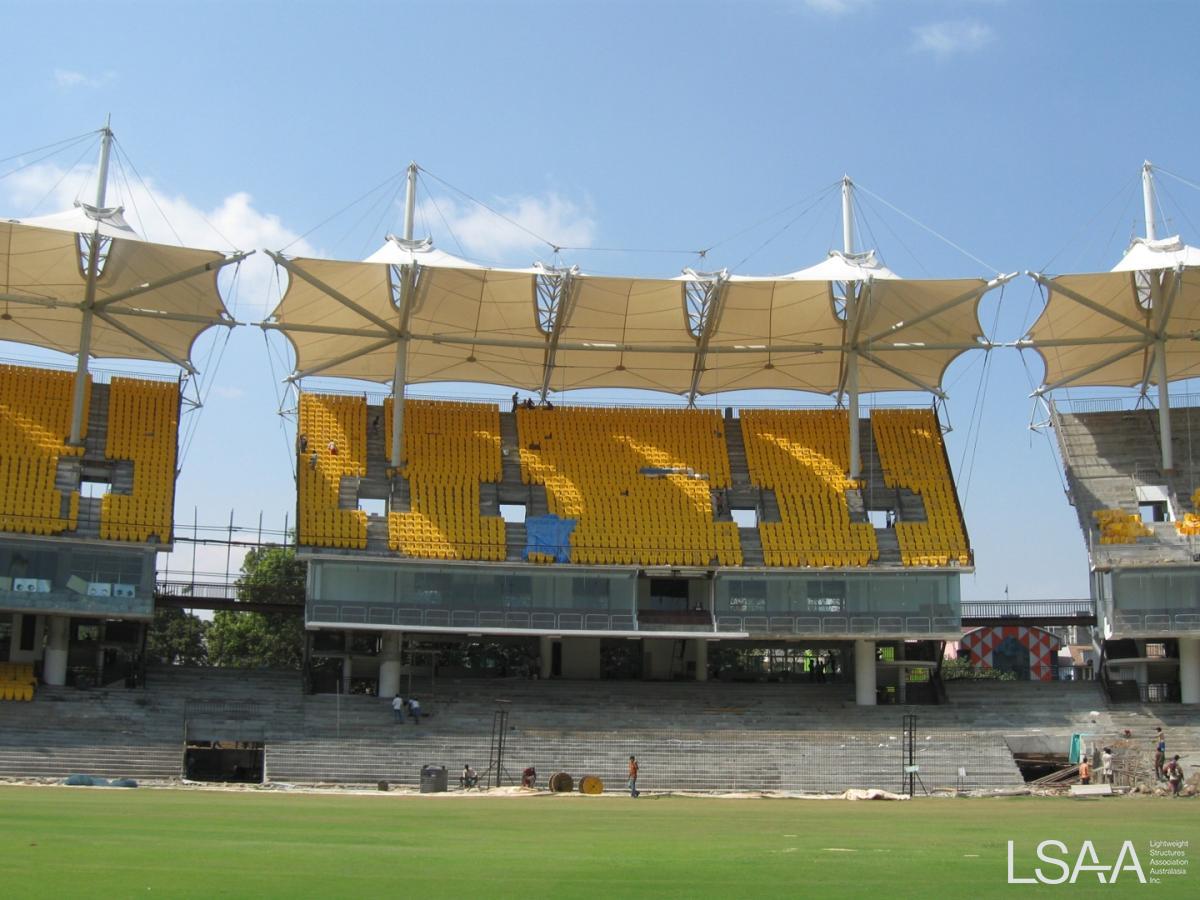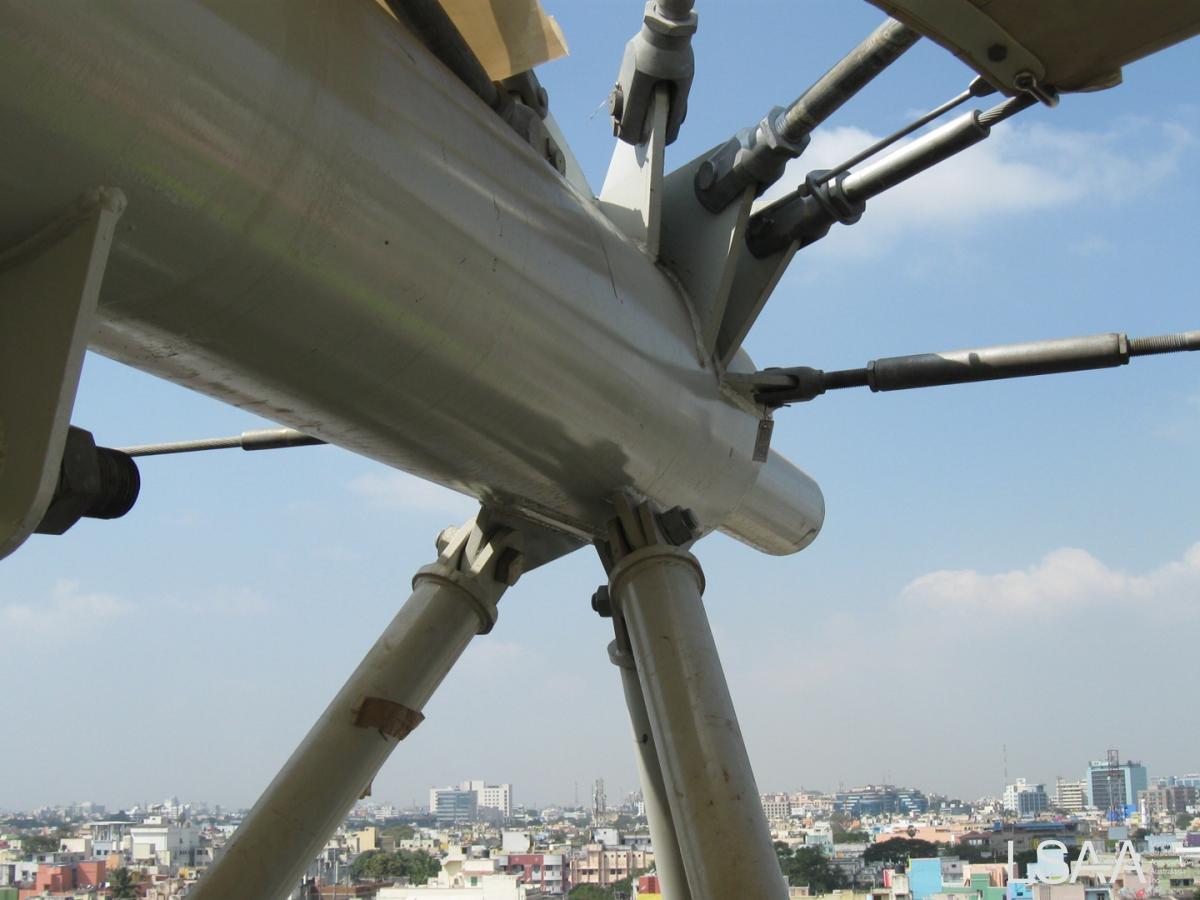 The LSAA 2007 Conference held at the Gold Coast included a site visit to the nearby Robina Stadium which was under construction. The stage of construction was the installation of the tensioned fabric roof panels.
The following are some images taken during that visit.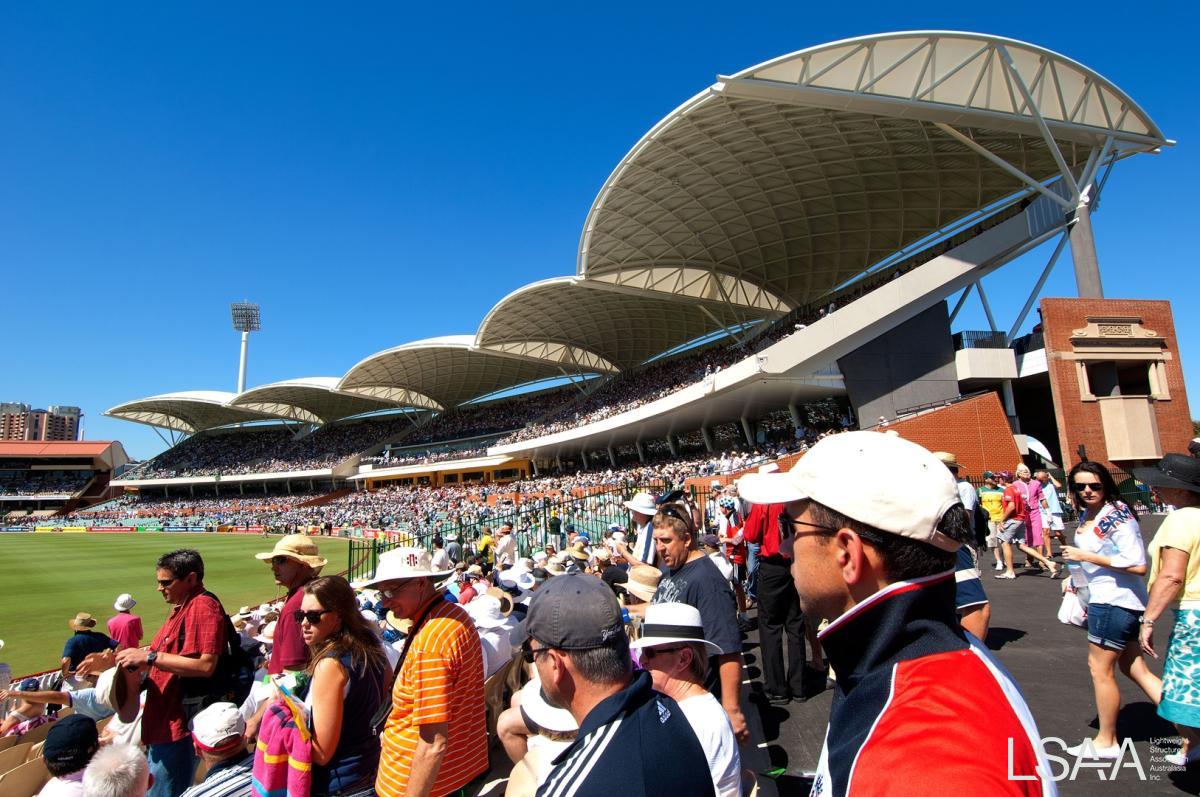 LSAA 2011 Design Awards Entry (Cat 4, Adelaide Oval Western Grandstand Redevelopment
APPLICATION OF PROJECT: Structural design of lightweight diagrid grandstand roof
PROJECT DESCRIPTION
The Adelaide Oval Western Grandstand Redevelopment comprises the partial demolition and reconstruction of the existing heritage listed western members grandstand into a new A$116m 14,000 seat grandstand. The iconic grandstand was opened for the 2010 Ashes Second Test Match to rave reviews. The diagrid roof forms the centrepiece of the new grandstand achieving structural spans up to 55m with arched 219CHS sections leading to an elegant and exceptionally light (55kg/m2) roof solution to provide the required cover to the grandstand patrons with unobstructed views and designed to withstand 180kph design wind speeds.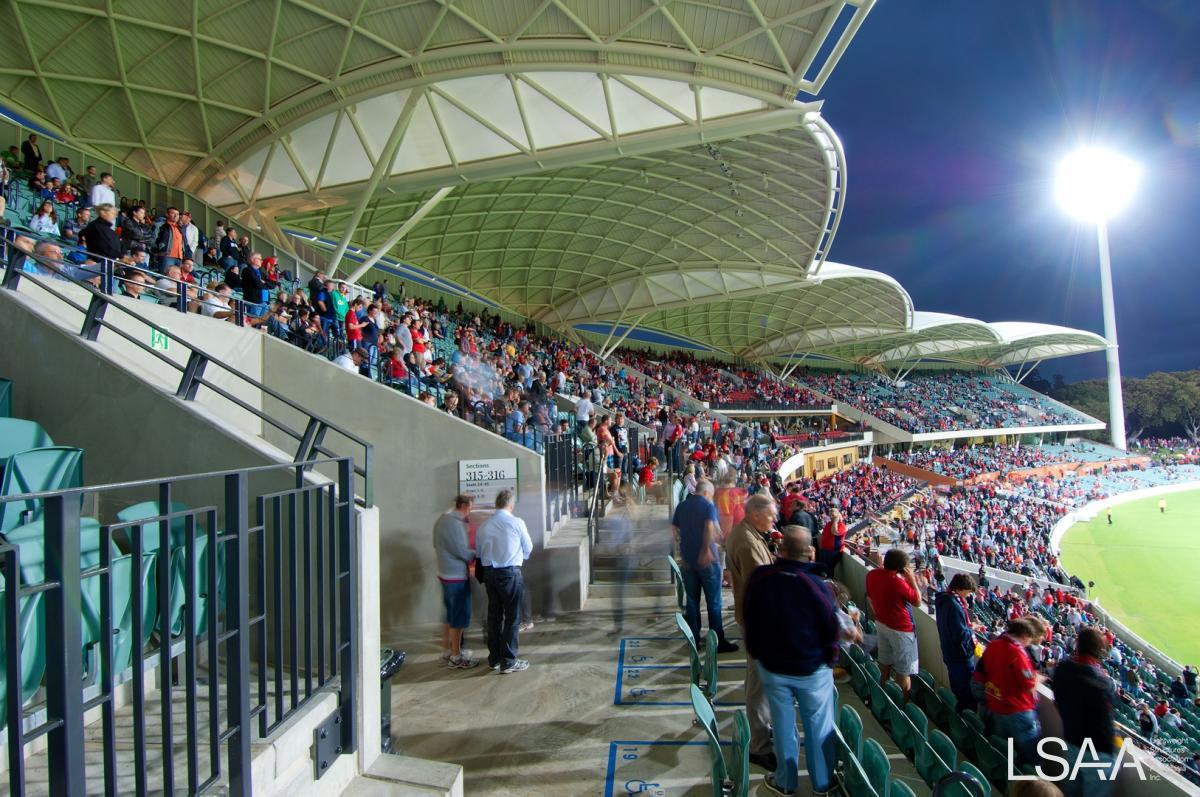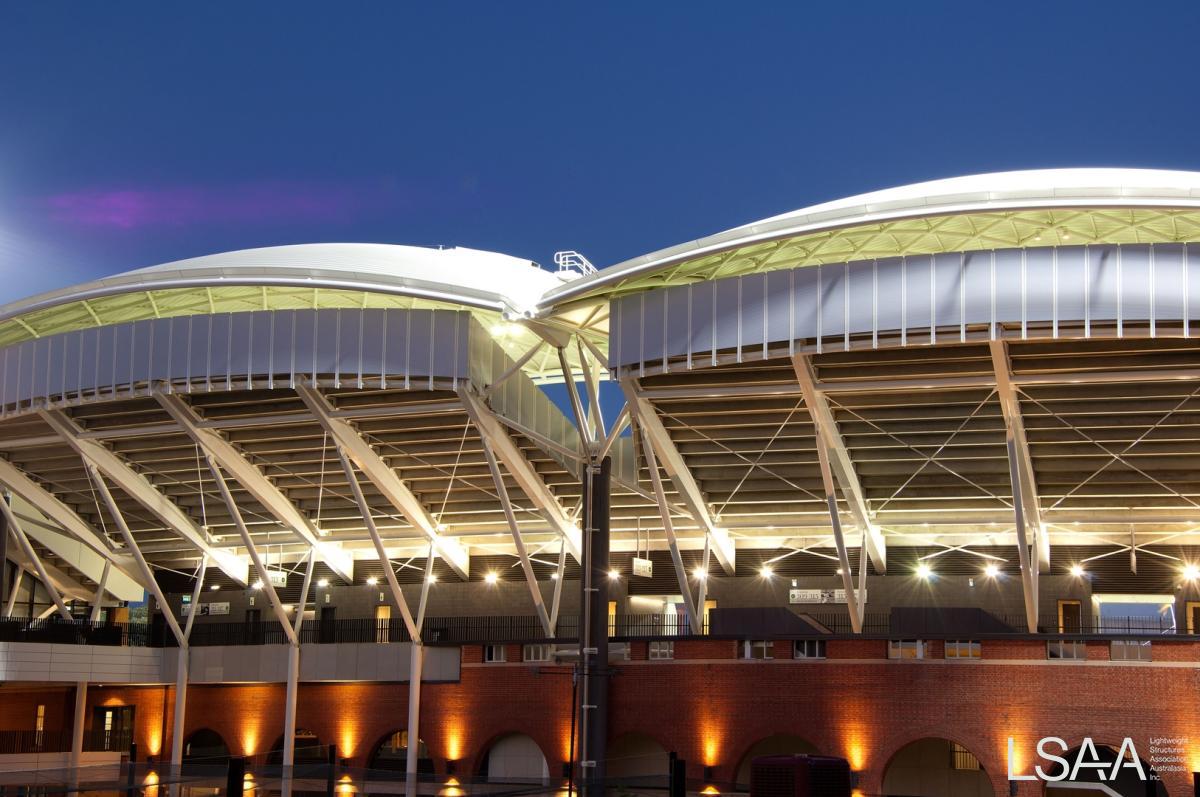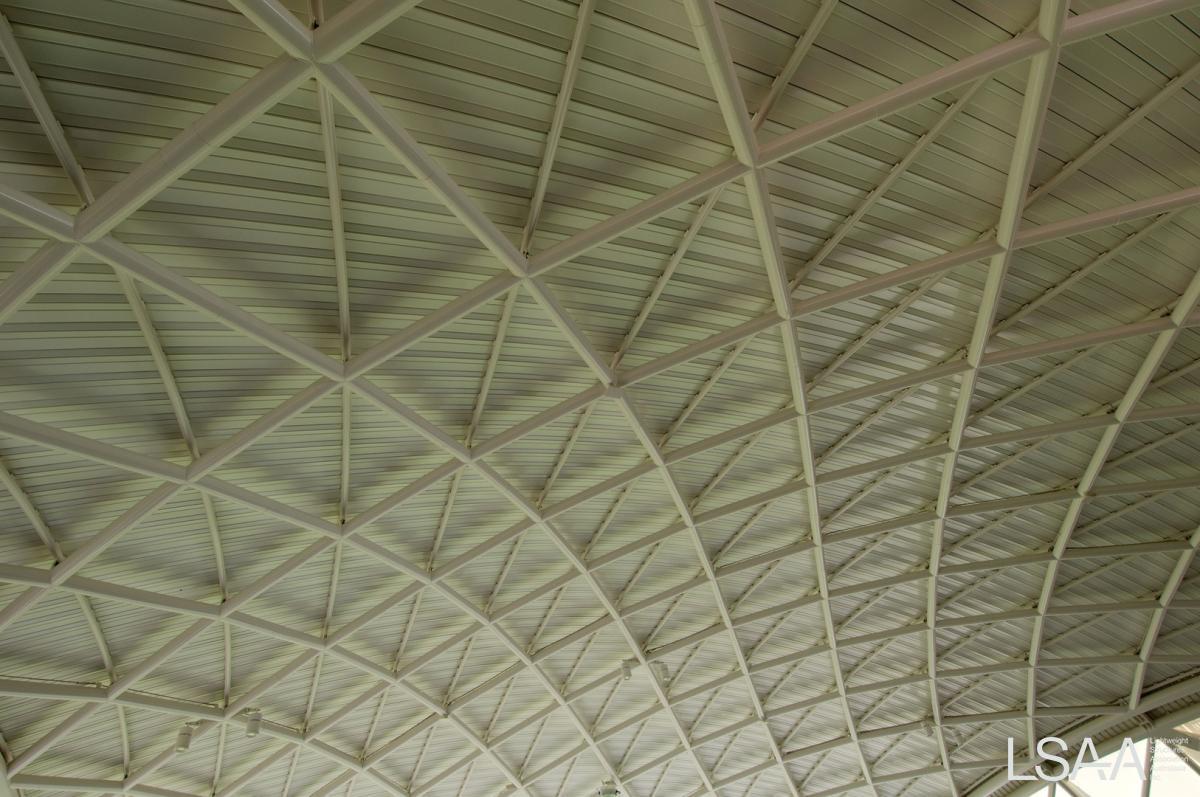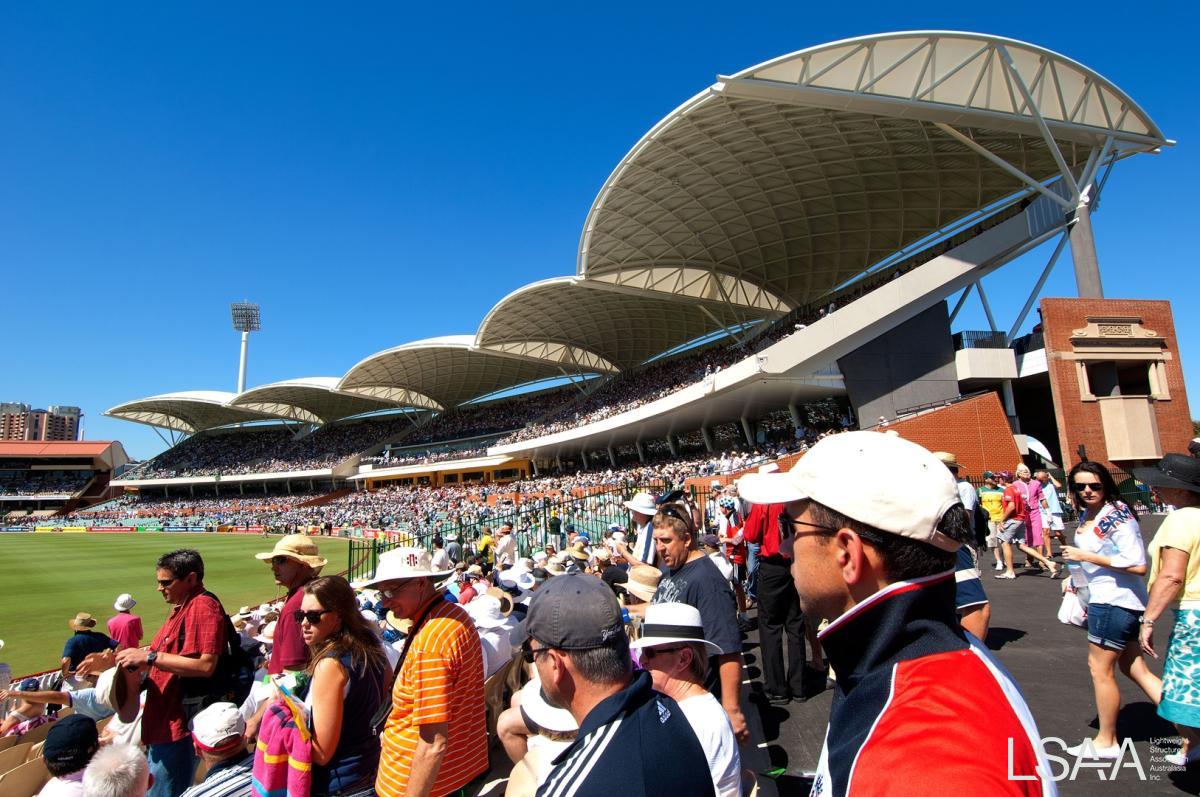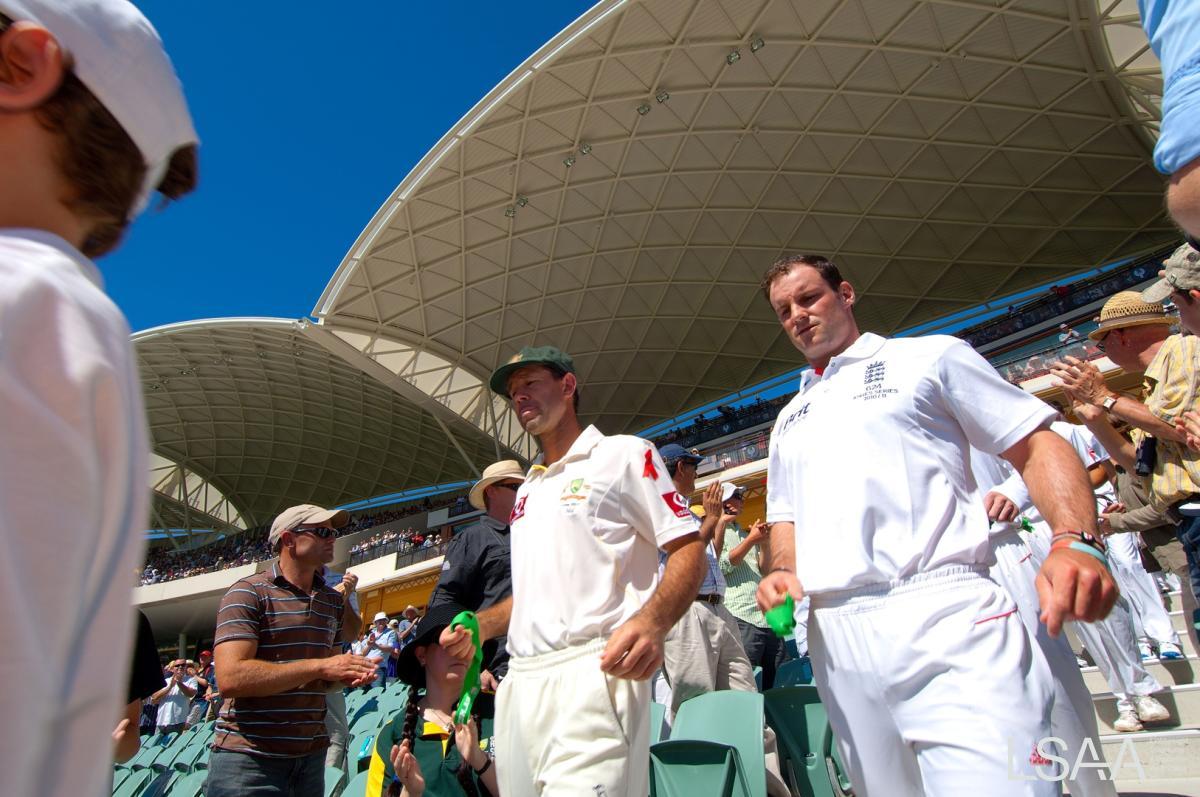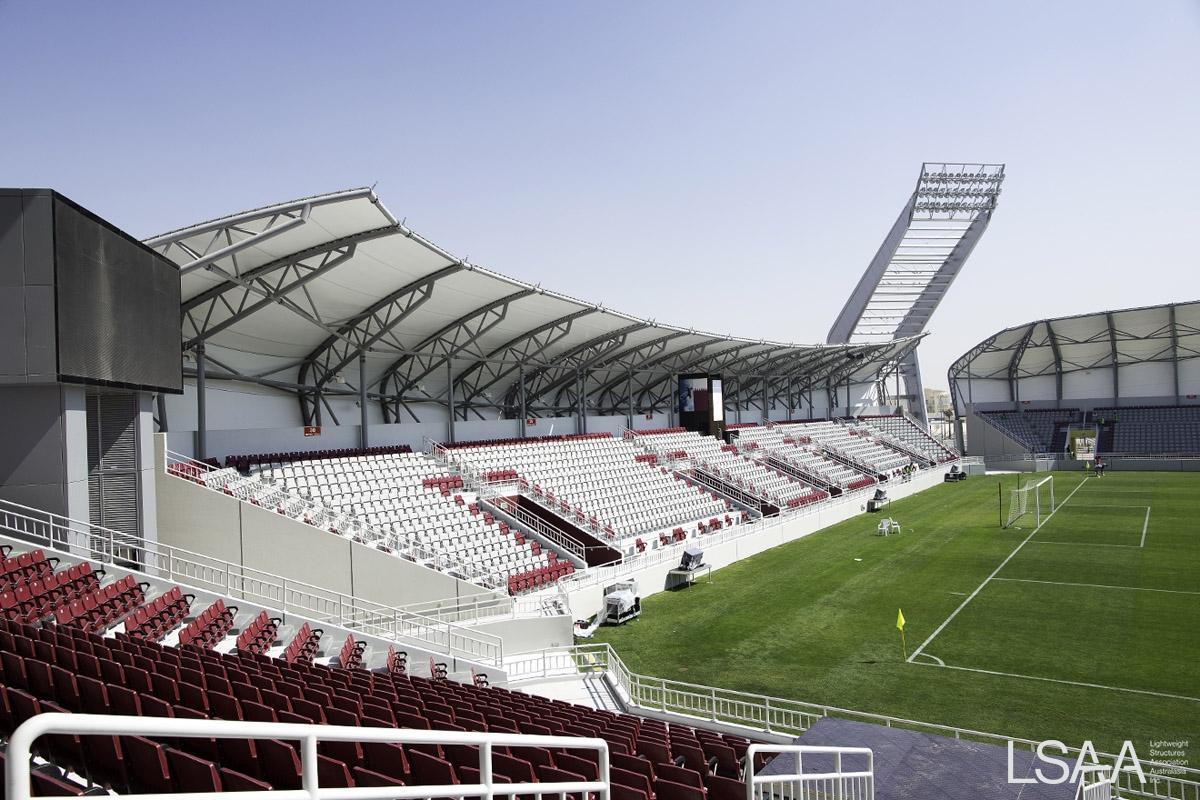 Entrant: Tensys Engineers Pty Ltd
Location: Doha, Qatar

Client: Lakhwiya Sports Club

Completion Date: February 2013
This project was entered in the 2013 LSAA Design Awards (Cat 4, #6515)
The development is to create a new stadium for the local Qatar League team 'Lakhwiya'. The works involve creating a 15,000 seat stadium with 4 grand stand sun shading roofs.
PROJECT DESCRIPTION:
Lakhwiya Football Club is local league champions in 2012 and 2013. The development is to create a new home stadium for this team. Al Khayyat Development were provided with the brief to carry out a design and build facilities for (not only) the stadium but associated facilities of car parking, gymnasium and ancillary buildings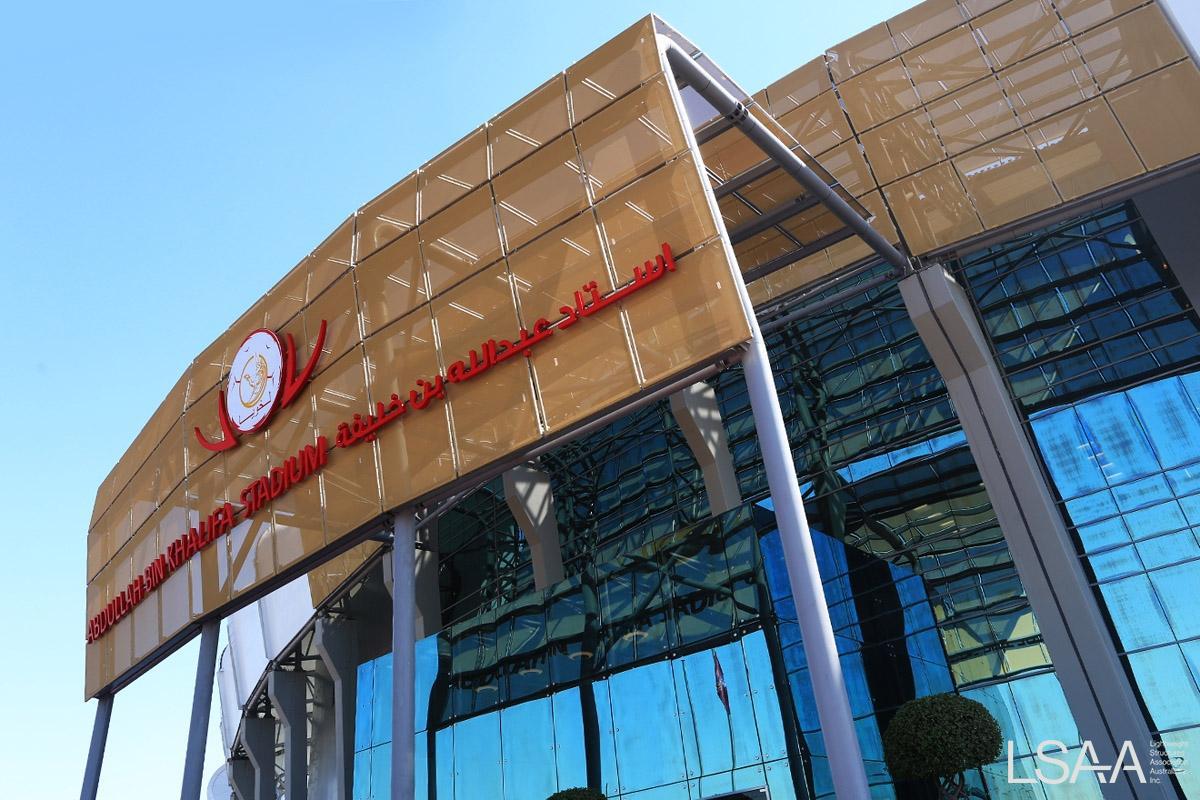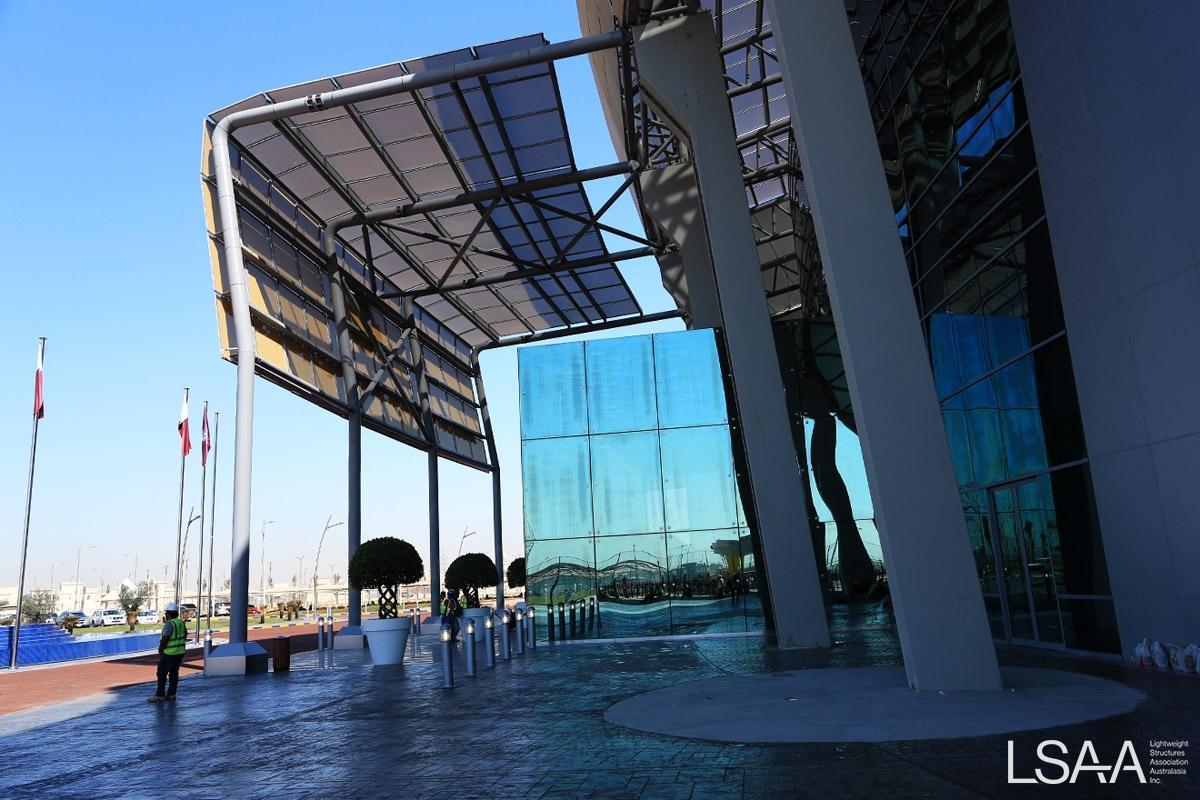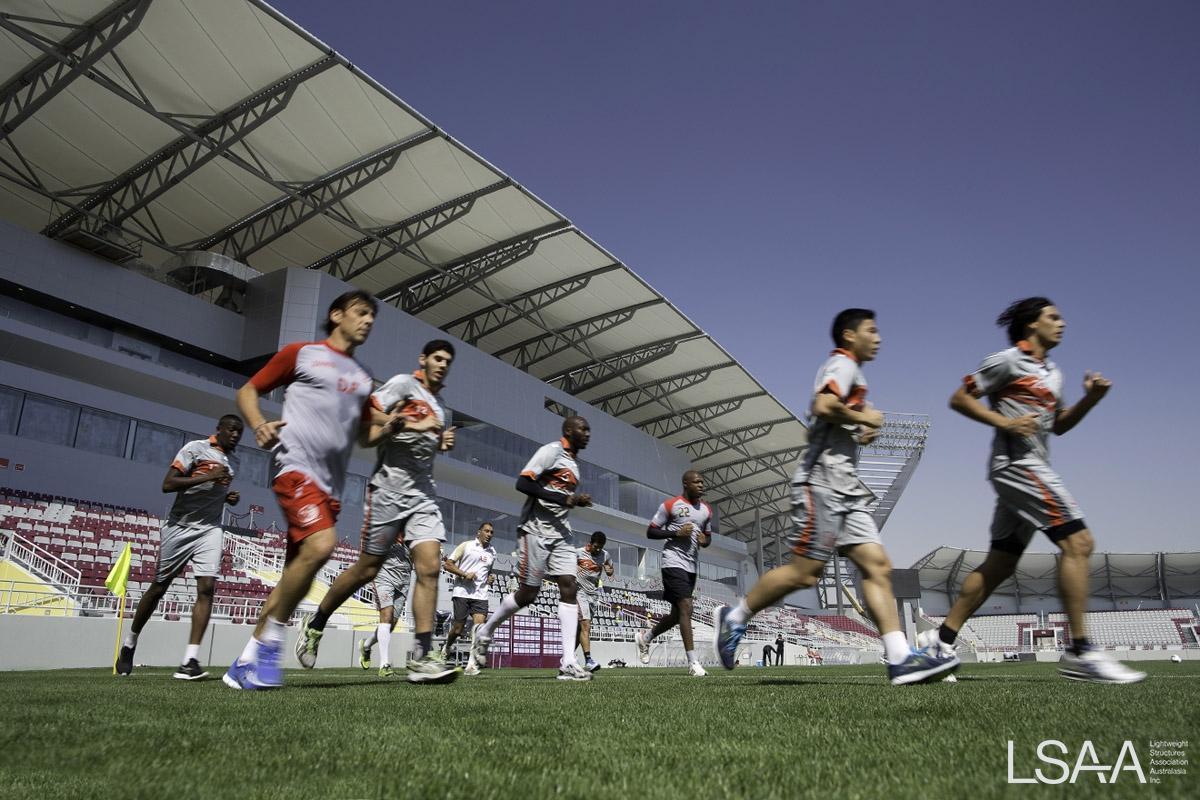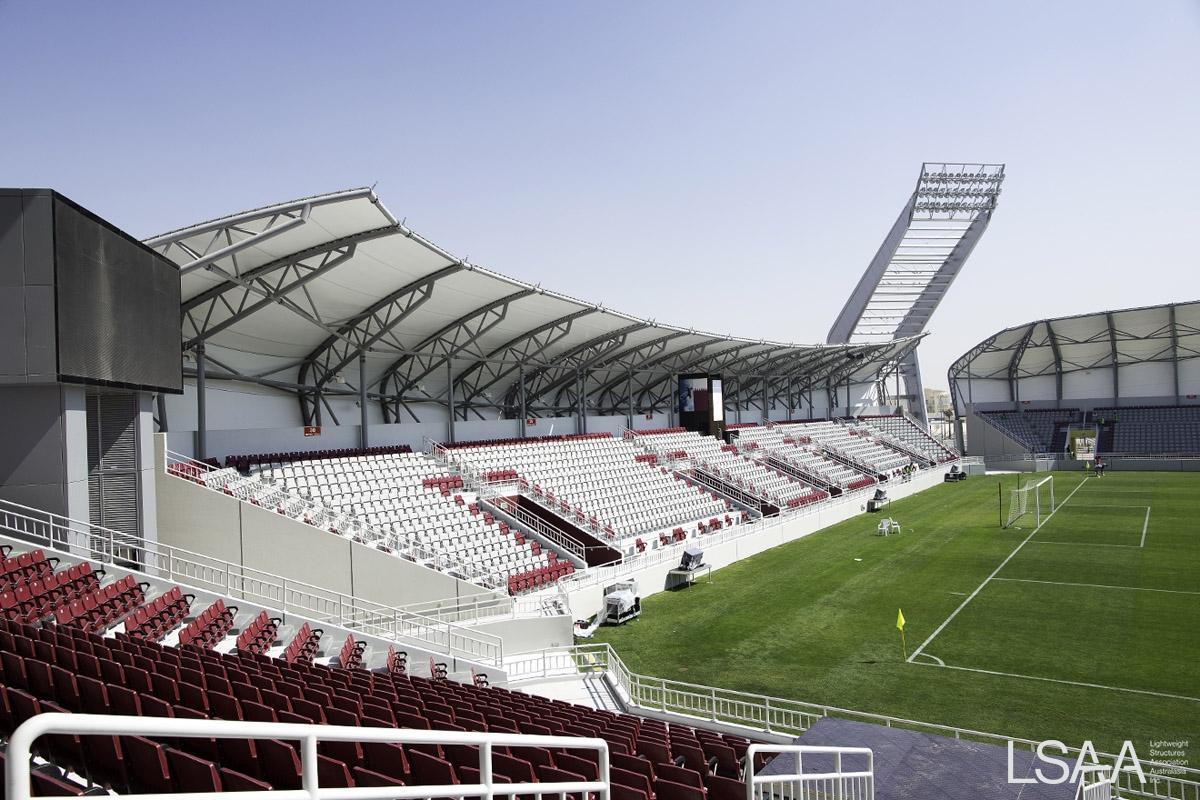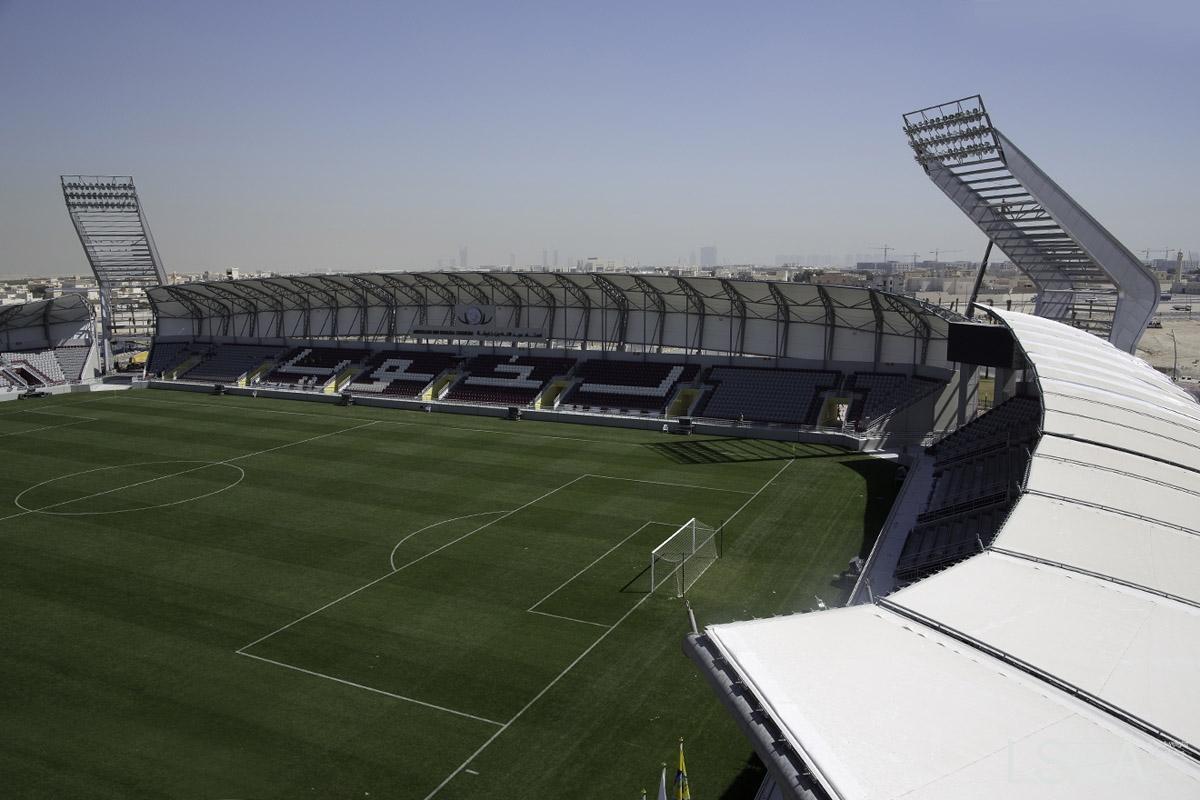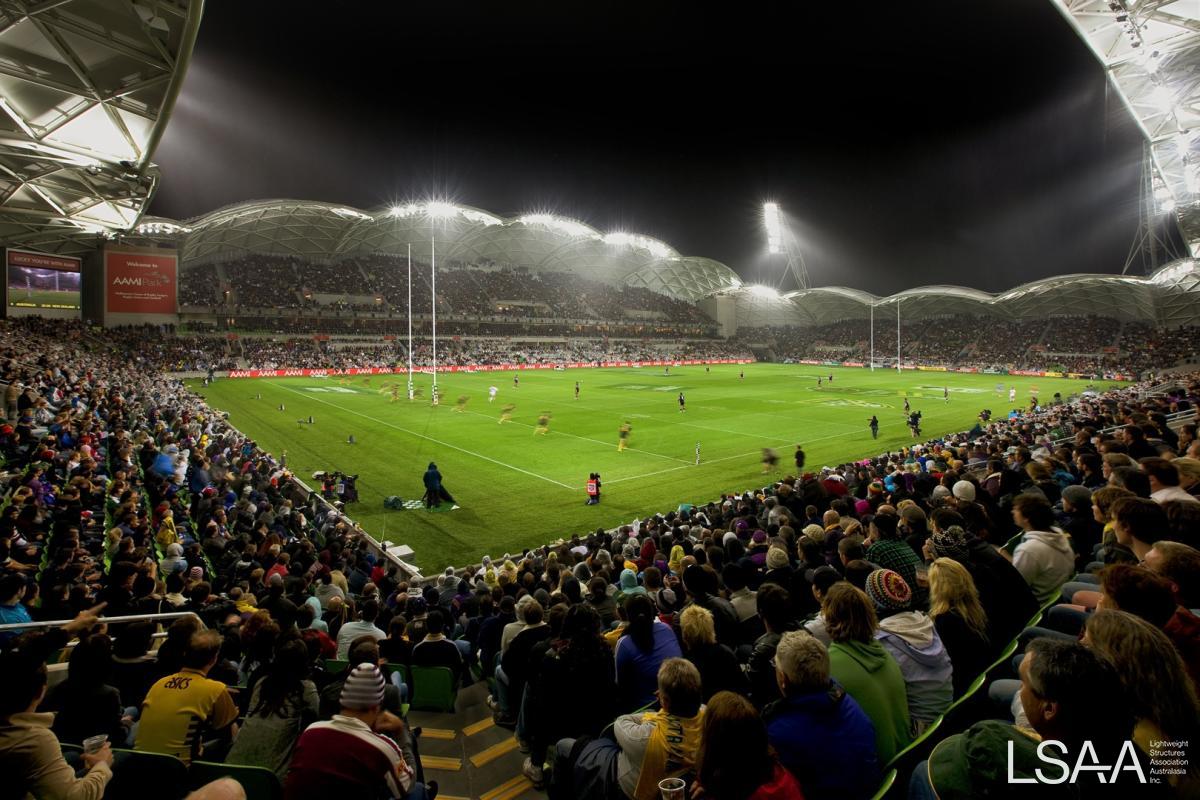 Project Entry in LSAA 2011 Design Awards (Cat 6, 6983)
APPLICATION OF PROJECT
AAMI Park is Melbourne's first purpose built venue for football (soccer), rugby league and rugby union. The 30,000-plus seat stadium offers a world class arena and playing surface for all three codes with an unparalleled spectator experience in terms of sightlines, atmosphere and amenity
PROJECT DESCRIPTION
AAMI Park, with its iconic bio-frame roof, fills a gap in Melbourne's renowned suite of sporting facilities and increases the city's ability to attract national and international events.
Home to the Victory, Hearts, Storm, Rebels and Melbourne Football Club teams, the stadium also features a sports medicine centre, elite training facility and administration complex, making it a true sports campus for Melbourne.