Project entered in the LSAA 2018 Design Awards (Cat 5, 5594)
Outdoor Stage Canopy at Federation Square, Melbourne.
PROJECT DESCRIPTION:
Structure was originally envisaged to disappear into the background of the new digital façade.
Design workshops starting with many different material and went through different iterations of demountable to final permanent structure. ETFE cushions were originally envisaged as a lightweight and demountable system.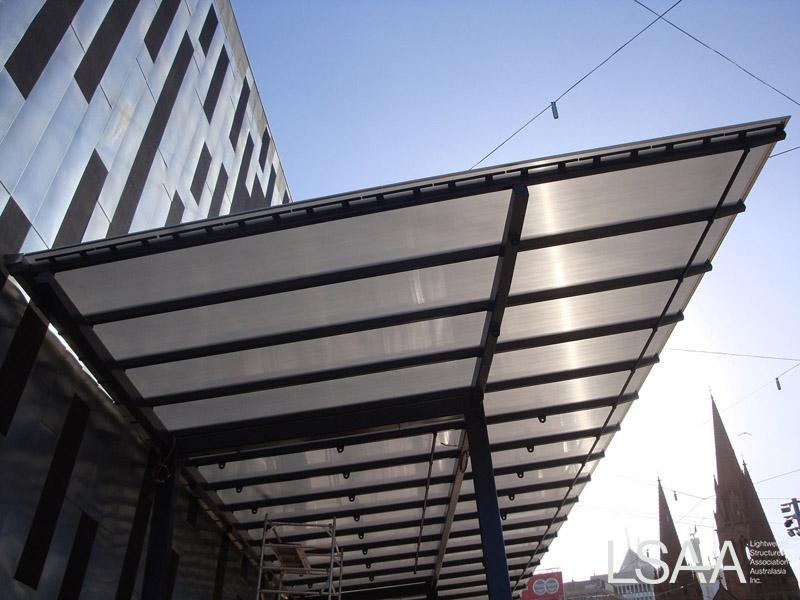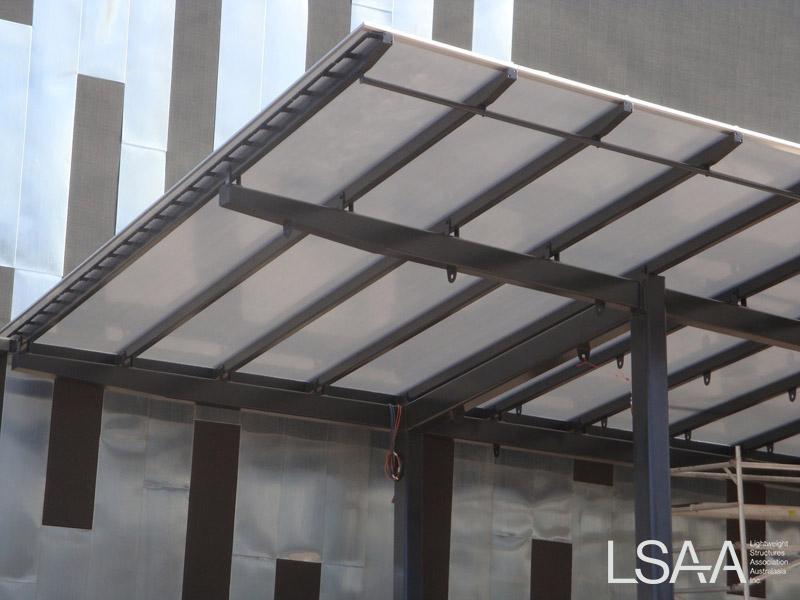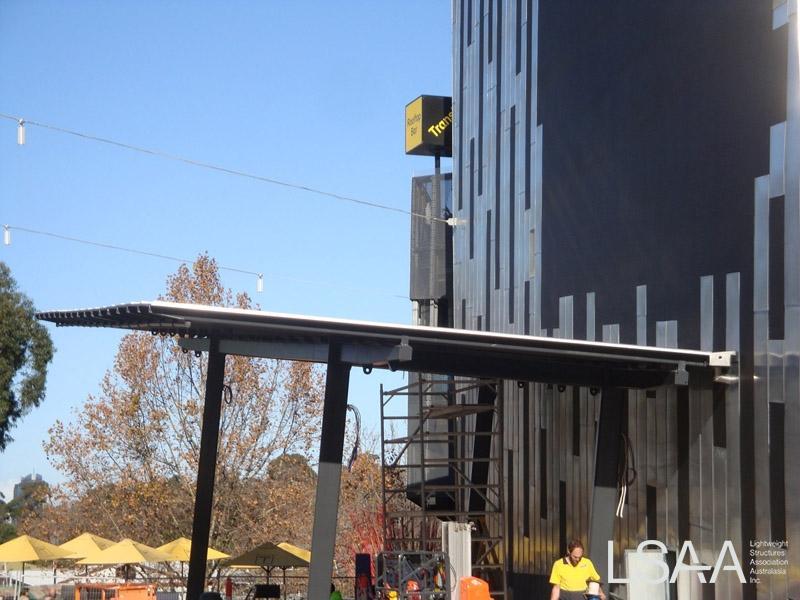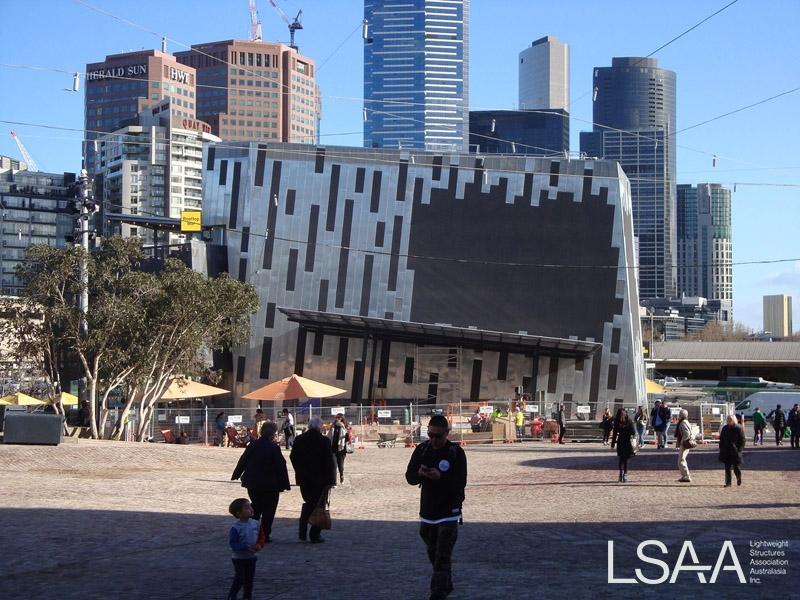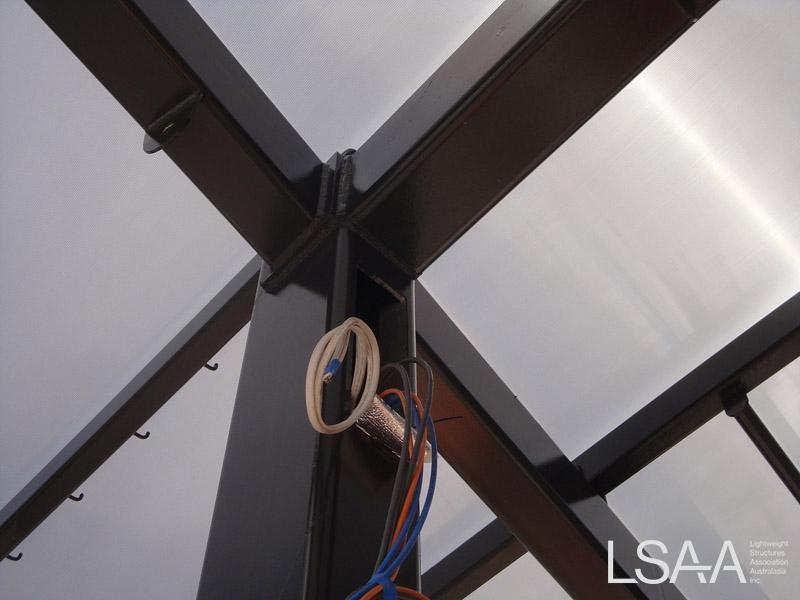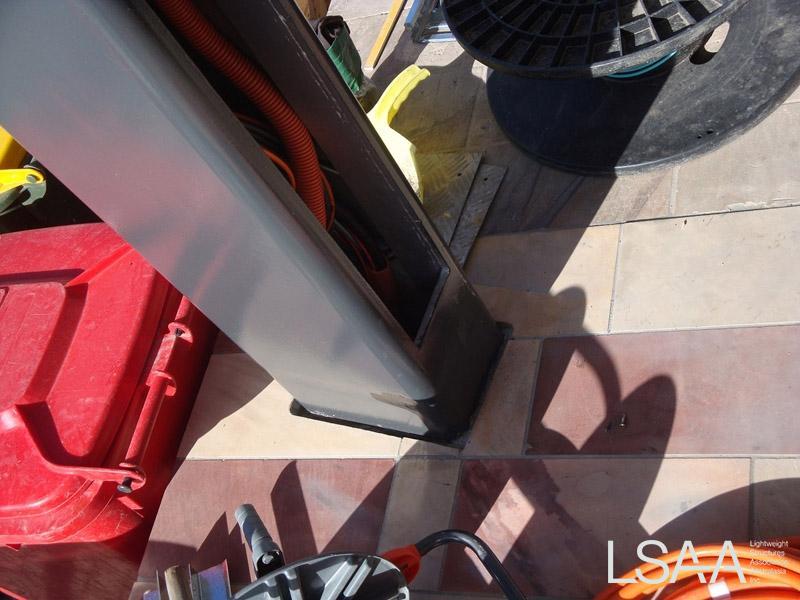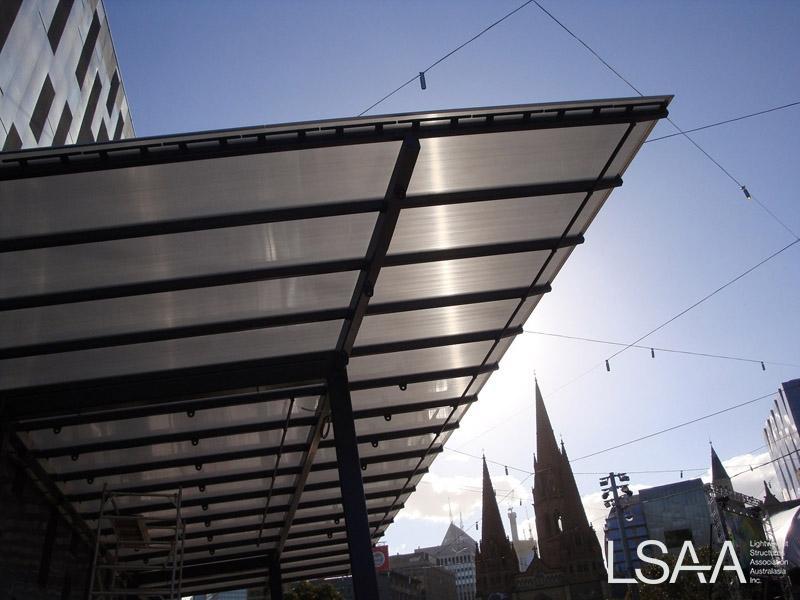 Further development with the end user ended up with a final structure has a thin profile steelwork onto which a thin polycarbonate structure is supported and cantilevered off.
Structure consists of straight lines but no 90 degree angle in the system as the structure emulates the façade digital geometry into its DNA.
STRUCTURAL SYSTEMS
The structural system consists of a steel structure supporting a roof canopy.
The structure is free standing and designed to be supported on 4 columns
Cladding designed to be as thin as possible.
MATERIALS
Structural Steel with Polycarbonate cladding
FABRICATION, CONSTRUCTION AND MAINTENANCE
Designed and built as a canopy.
Steelwork provided as both galvanized and painted.
COLLABORATION
Collaboration with client to achieve an invisible stage structure
COSTS $500,000
OTHER INFORMATION
Please refer to images on www.fedsquare.com
And https://www.youtube.com/watch?v=M7UhP0Gs-h4&t=10s
https://vimeo.com/285951287
Credits:
Entrant: Tensys Engineers
Role played by Entrant: Engineer
Location: Flinders Street, Melbourne, VIC
Completed: June 2018
Client: Federation Square
Architect: Ramus Illumination
Engineer: Tensys
Builder: Basis Constructions
Fabricator: Jack Engineering
Ref Gallery: 2018_Images/Award_Entries/5594_Fed_Square DPID 257