This project was entered in the LSAA 2016 Design Awards - (Cat2, 2697)
Entrant: Structureflex (Designer / Engineer)
Location: Junortoun, Bendigo. Completed: December 2015
Client: Catholic College Bendigo
Team: Y2 Architects, Steve Huppert, John Killmister (Cert. Eng), Shade Living Pty Ltd, Glarfab (membranes), Thornton Engineering (steel)
Application
A large asphalt courtyard area was upgraded to provide a focal point for the students for play and school functions.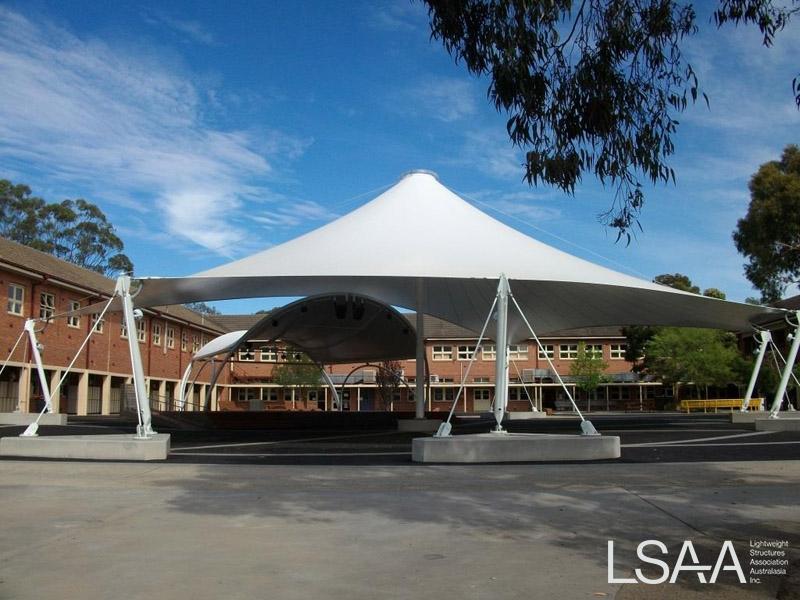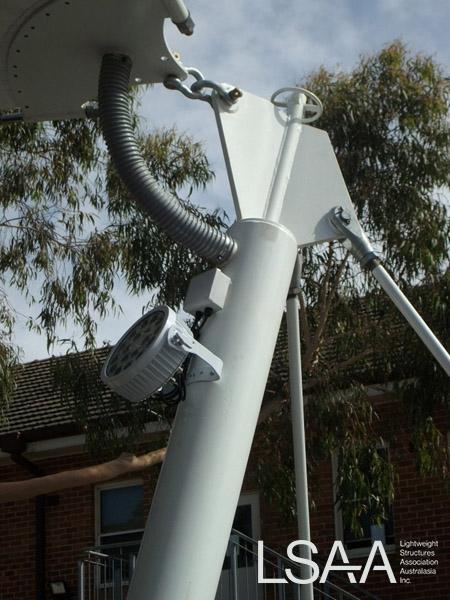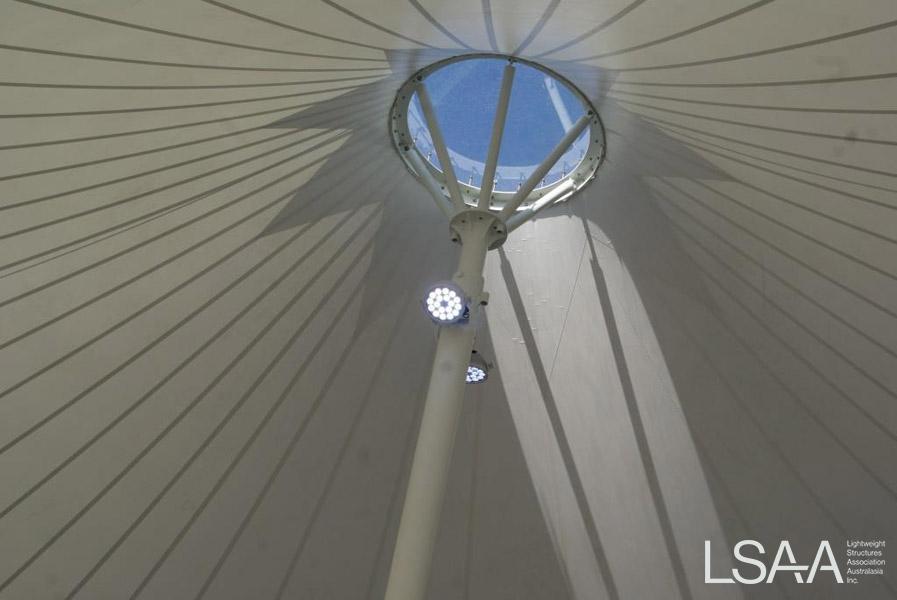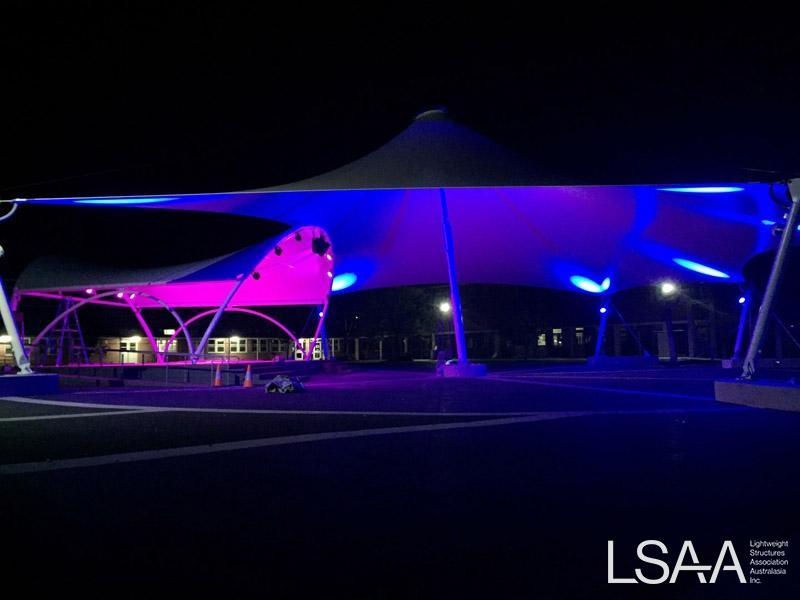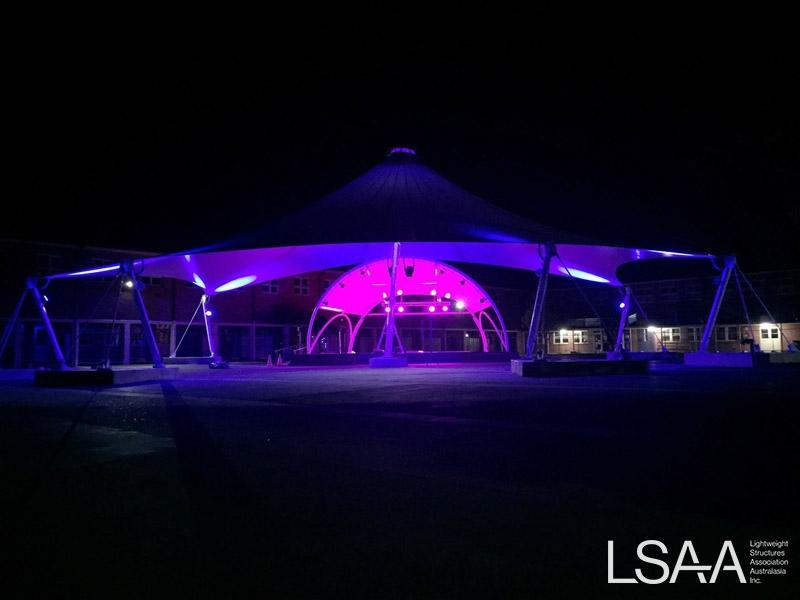 Description
The landscape design for the area was developed to incorporate a stage area with a 100 sqm arch structure and a large conic tensioned membrane structure covering approximately 730 sqm.
The two structures were integrated so that the leading face of the stage structure was positioned just underneath the edge of the conic structure to provide a large waterproof area.
The central mast of the conic structure was reclined to achieve the required clearance over the stage structure.
The barrel vault stage structure incorporates speaker and lighting connections that are synchronized with the lighting connections on the conic structure columns.
The conic structure has braced perimeter columns that are mounted on raised concrete footings that incorporate a stormwater connection to collect the runoff from the membrane.
Design Brief
The architect wanted to provide a structure over the raised stage area and a larger structure next to the stage for the audience and as a protected play area.
It was also important to capture the runoff from both structures for recycling purposes and to keep the ground surface dry.
Structural Systems
Due to the rocky soil profile the conic structure footings were a combination of drilled rock anchors and an above ground mass concrete pad footing. The reaction loads were issued to the drilling company and they established that they needed to install 5 metre long anchor rods into the rock profile. The holding down bolt assemblies were then installed into the raised footing.
Materials
The steelwork for both structures was hot dipped galvanized and then finished in a two pack luxathane coating.
The stage structure features Serge Ferrari 702 Blockout fabric as they wanted to limit the amount of light penetration for theatrical productions.
The large conic structure was fabricated from Serge Ferrari 1002 T2 - White due to the load requirements for this large structure.
Specialist clamp plates were designed that incorporated drain outlets to capture the deflected runoff.
Collaboration
The footings were installed by the builder and then the steelwork was craned into position using a large reach crane so that we did not damage paved surfaces.
The membrane for the Stage structure was installed and tensioned back to the sail track connections. The conic membrane was assembled with clamp plates and cables and lifted into place and the corners connected to the perimeter posts.
The overhead safety cables were installed and the membrane tensioned back to the perimeter columns.