The theme of the IASS 2023 symposium is Integration of Design and Fabrication, which is becoming increasingly important with the developments of digital technologies in both design and manufacturing.
Both our (LSAA) President Peter Lim from Tensys, and our Vice-President Scott Rathie from Arups gave presentations on the opening day of the Symposium.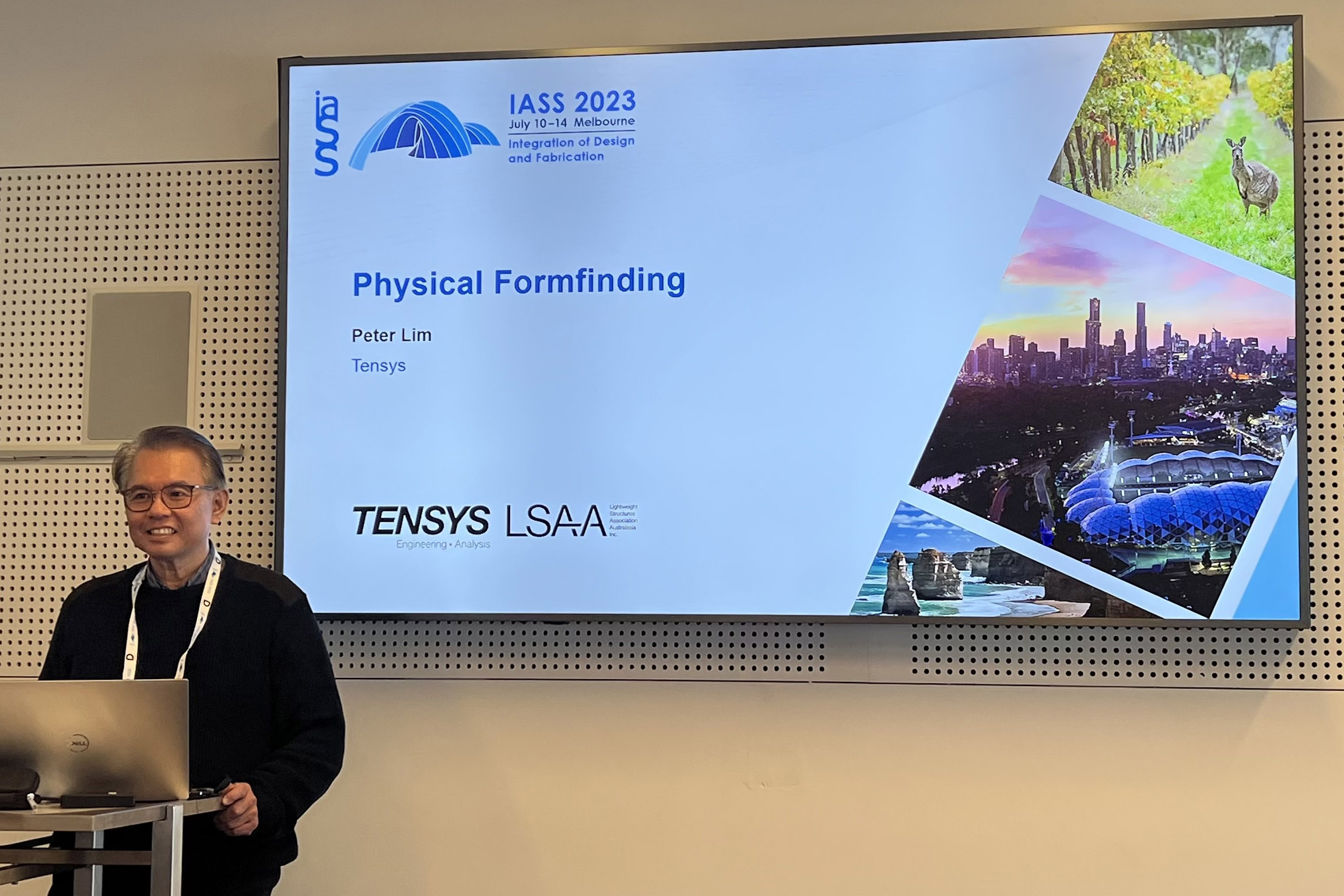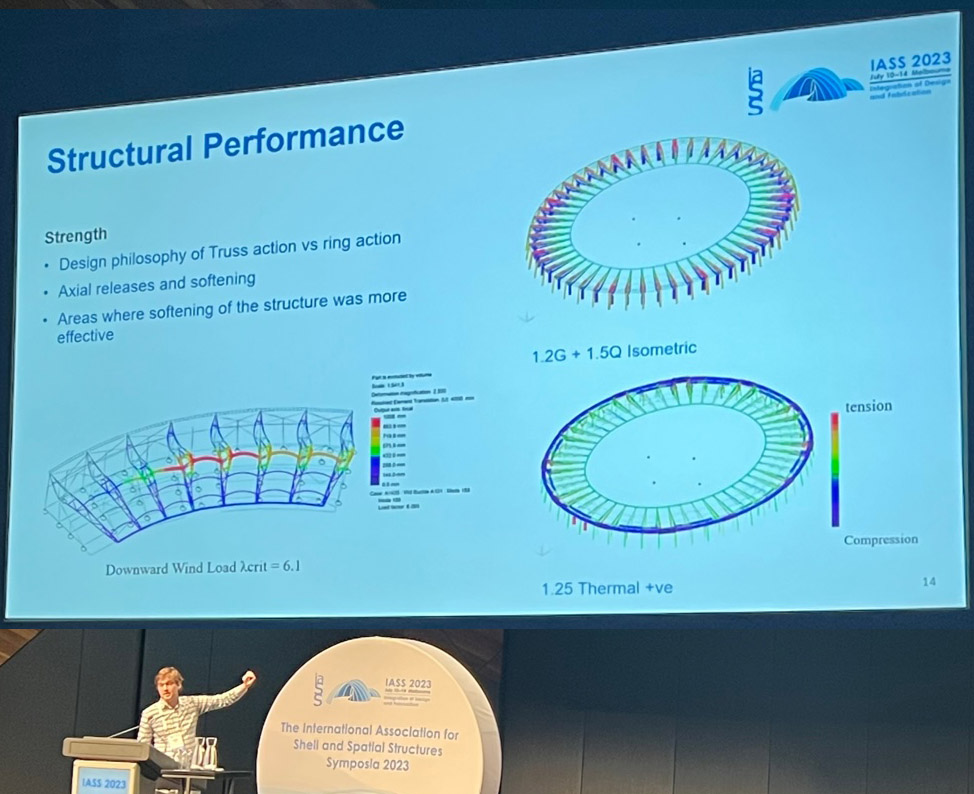 Images from Greg Goldblatt.
Some images from the Master Class workshop: