Leading International Trade Fair for Technical Textiles and Nonwovens
Techtextil is the leading international trade fair for technical textiles and nonwovens. With over 1,300 exhibitors from 48 countries and around 27,500 visitors from 97 different nations, Techtextil amounts to the world's central marketing and sourcing platform for users and manufacturers of technical textiles and nonwovens.
Why not take advantage of the opportunity to visit the show from 4 to 7 May 2015, to meet a host of international business contacts and to experience this centre of innovation in Frankfurt am Main at first hand?
For more information please visit: techtextil website
Workshop 2011 - Design of Tension Shadecloth Shade Structures
This workshop was held immediately prior to the 2011 Conference on Wednesday October 12 2011.
Location: Novotel Sydney Olympic Park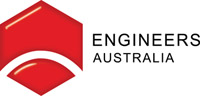 Supported by Engineers Australia for CPD Credits
Tensioned membrane structures have become an important structural form for both large span roof structures as well as for smaller covered areas which also serve as an architectural statement. This seminar is an opportunity to learn about the basic structural design parameters, material selection, fabrication and erection techniques.
A particular focus of the seminar will be design factors, fabrication details, shade prediction and maintenance of smaller shade structures made from knitted porous shade-cloth with applications to providing shade to schools, playgrounds, car parking and storage, nurseries and domestic environments.
IABSE IASS Symposium 2011 - Taller Longer Lighter
The International Association for Bridge and Structural Engineering (IABSE)
and the International Association for Shell and Spatial Structures (IASS)
London, September 20-23, 2011
Incorporating the 6th International Conference on Space Structures traditionally held at Surrey University
Preliminary Invitation and Call for Papers
The Olympics will be held in London in 2012. This was one reason why IABSE and IASS both decided to hold their 2011 Symposium in the UK, taking advantage of the opportunity to explore the exciting structures under construction for the Olympics.

Date: October 23-25 2013
Orlando, Florida
IFAI has rebranded its 2013 Expo to more closely align with traditional textile markets and to serve the growth and demand for advanced textiles.
The IFAI Specialty Fabrics Expo 2013 and new Advanced Textiles Conference & Trade Show will be held October 23 – 25 at the Orange County Convention Center in Orlando, Florida.
As an added bonus, IFAI is co-locating with the Specialty Graphics Imaging Association, SGIA Expo 2013.
For further details - see the IFAI Expo website http://ifaiexpo.com/